Formula One: Lando Norris signs $37.3m-a-year contract extension with McLaren
Lando Norris, Daniel Ricciardo's teammate at McLaren, has signed a lengthy contract extension after turning down interest from other teams.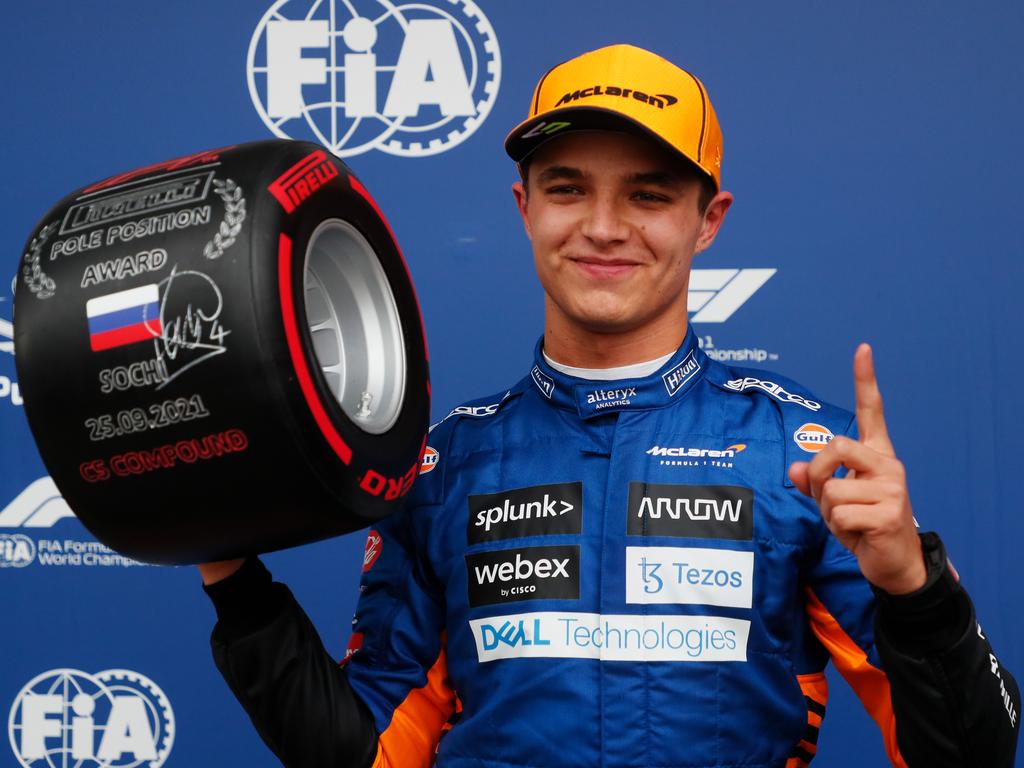 Lando Norris has signed a new four-year deal with McLaren. Picture: Yuri Kochetkov/Getty Images
Lando Norris has signed a new four-year contract with McLaren worth £20 million a year ($AUD 37.3m) after other teams inquired about the British driver's services.
The 22-year-old's stock is high after an impressive season last year, in which he secured his first pole position and four podiums.
Norris only signed a new "multi-year" deal in May, thought to be in the region of £5 million a year, but the driver said that he had taken his discussions with other teams to Andreas Seidl, McLaren's team principal, which had resulted in the new deal.
The new contract, which runs until the end of 2025, will help with Norris's recent move to Monaco, though the £20 million figure includes bonuses.
"There were some little chats [with other teams] here and there, but that's all, and nothing, obviously, went far," Norris said. "And as soon as something came up, that's where I would then go and talk to Andreas and have a little conversation about what our future holds and so on.
"So, yeah, there were little things here and there with various other teams, but nothing that went far at all."
While Norris would not divulge the names of the teams, he did suggest that his contract length covered a period when seats at certain teams would become available and could be attractive to him.
Those teams would include Mercedes, with Lewis Hamilton only under contract for another two years, by which time he will be nearly 40, and it is unclear if he will continue. There could be a spot opening alongside Max Verstappen at Red Bull, with Sergio Pérez's contract only covering this season, while there could also be a vacancy at Ferrari — Carlos Sainz is only contracted until the end of this year, though the Spaniard has impressed with the Scuderia and is likely to stay on in Italy.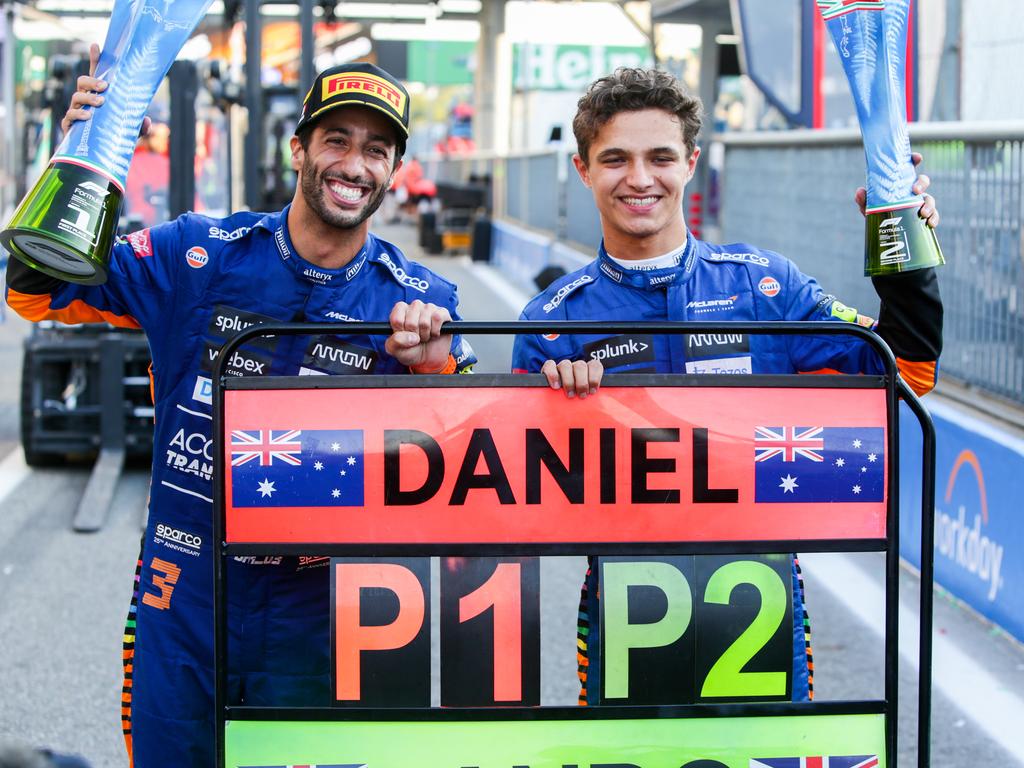 Daniel Ricciardo still has two years to go on his contract with McLaren. Picture: Peter Fox/Getty Images
With huge regulation changes coming in over the winter, there is uncertainty over the pecking order for this year, which will not really be known until the first race in Bahrain at the end of March.
Norris said that part of his decision to remain was for the "solidarity" and "confidence" that a long-term deal can give a team, and that he expected to be fighting for wins in the next few years.
"I see [the contract] as a benefit, one, for myself to have this longer contract and stay here for a while, and for the team, I do see it as a performance benefit and motivation benefit for mechanics and engineers and everyone in MTC [McLaren Technology Centre]," he said. "If I want to try and find every bit of performance then that is included in something like this. Not just in race cars but in other areas as well.
"It was another opportunity for me to confirm my commitment to the team and them to confirm it to me, and give the whole team the confidence that I'm here to stay. I want to keep trying to achieve things with them. And I think that's a great thing for the team. And that's why I'd say for my own belief, I wanted to do it, because I believe it's a big motivator for them. So yeah, of course I didn't [sign the last contract] long ago, but those are the reasons."
Seidl also announced on Wednesday morning that the top management had extended their contracts to remain with the team, which includes himself, Zak Brown, chief executive of McLaren Racing, and several others.
Norris's teammate, Daniel Ricciardo, still has two years to run on his contract and there was no mention of any new deal for the 32-year-old Australian at this stage.
– The Times