Formula One: Lewis Hamilton speaks out on the impact of micro-concussions as porpoising debate heats up
Mercedes stricken driver has opened up on the 'severe' impact of porpoising as the FIA intervenes ahead of Canada's first Grand Prix since 2019.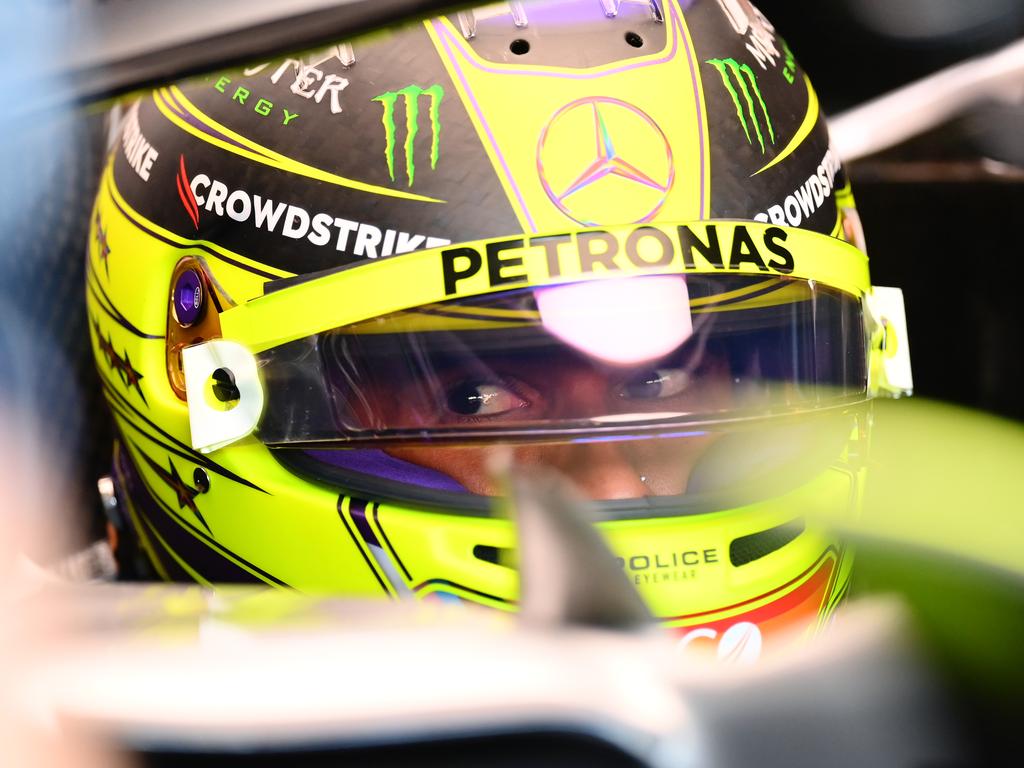 Lewis Hamilton has welcomed the FIA's intervention into the 'porpoising' issue that has dominated discussion in the F1 paddock this season. Picture: Dan Mullan/Getty Images
Formula One's three-year forced hiatus from Canada ended with the most biblical of thunderstorms and a tornado warning as the circus arrived in Montreal on Thursday. Thankfully yesterday (Friday) brought the sunshine and the boats carrying the hospitality guests via the former Olympic rowing lake were busier than ever.
The Circuit Gilles-Villeneuve is a firm favourite among drivers and fans. Two grandstands have been added this year, such has been the demand, with a record crowd of 320,000 expected over the weekend.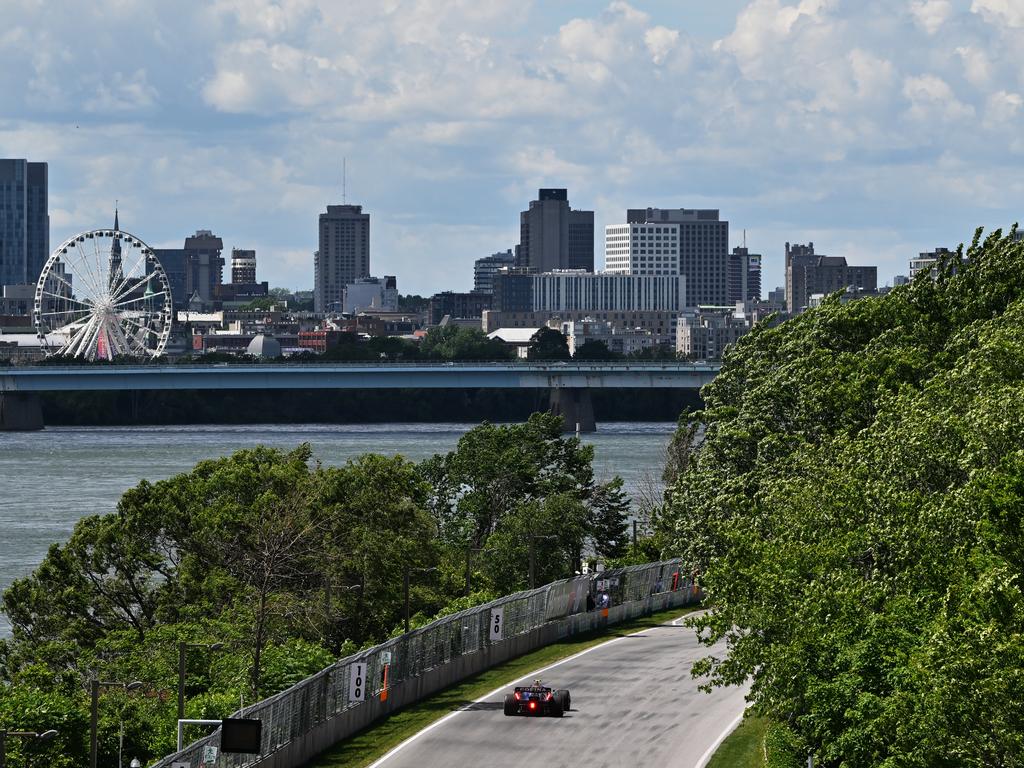 Canada's last Grand Prix in 2019 was won by Hamilton and Mercedes. Picture: Minas Panagiotakis/Getty Images
This circuit is, perhaps, most famous for "the Wall of Champions": the unforgiving concrete barrier at turn 13. Drivers navigate it with millimetres to spare but so often get it wrong and it has claimed more than a few big names in the past - Michael Schumacher, Damon Hill, Jacques Villeneuve, Jenson Button and Sebastian Vettel included.
Yet that is not the topic of conversation this weekend. "Porpoising" - when the cars bounce violently on the straights - continues to dominate up and down the paddock. No team is unaffected, but some experience it more than others. Mercedes and their drivers, Lewis Hamilton and George Russell, have been the most vocal about their concerns.
The FIA, the sport's governing body, stepped in this week to ensure teams are not sacrificing their drivers' health for performance, telling them to take steps to reduce and hopefully eliminate the bouncing. There has, however, been a mixed reaction to the intervention.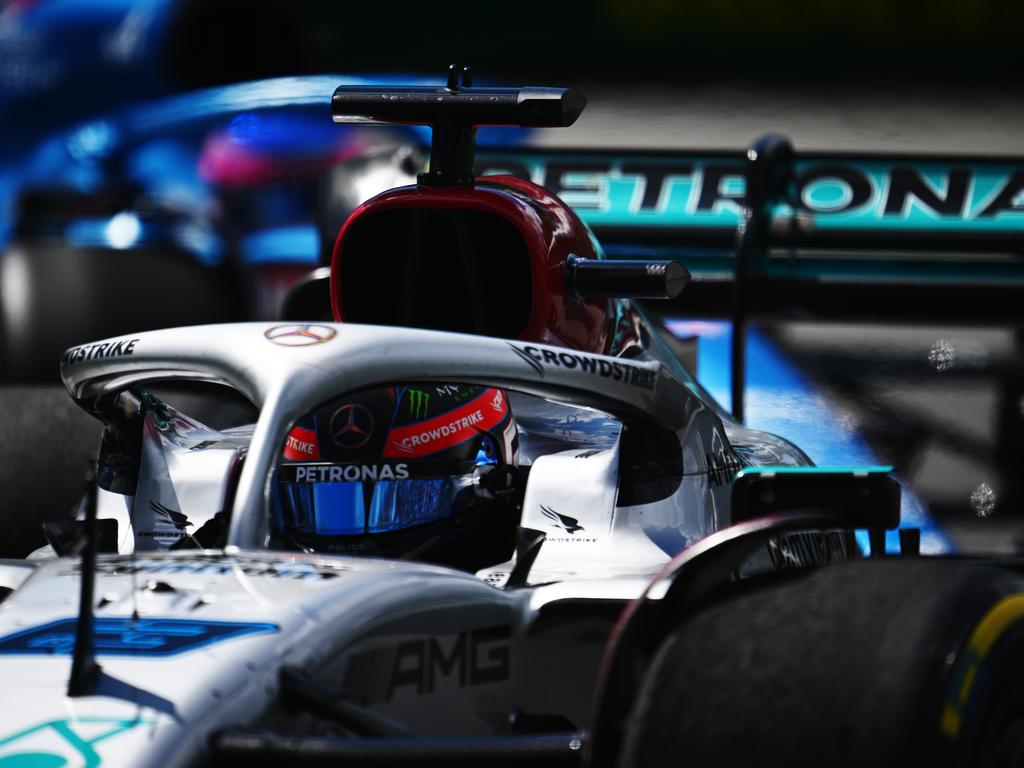 George Russell has been equally vocal about the effects of the 'porpoising' issue on the drivers. Picture: Clive Mason/Getty Images
Hamilton welcomed the FIA's intervention and said he had concerns about the health impact on himself and his fellow drivers, revealing that he had suffered more headaches this season than in previous years.
"In terms of micro-concussions, I have been having a lot more headaches in the past couple of months," Hamilton confirmed. "But I have not seen a specialist about it so I have not taken it too seriously. I have just taken painkillers."
The 37-year-old said it was taking most of the week to recover between races, with "a lot more bruising" which "can be quite severe".
"When you experience up to 10G [a high level of G-force] on a bump, that is a heavy load on the lower back and top part of your neck," he added.
"I can definitely feel that I am a little bit shorter this week and my discs are definitely not in the best shape right now and that is not good for longevity."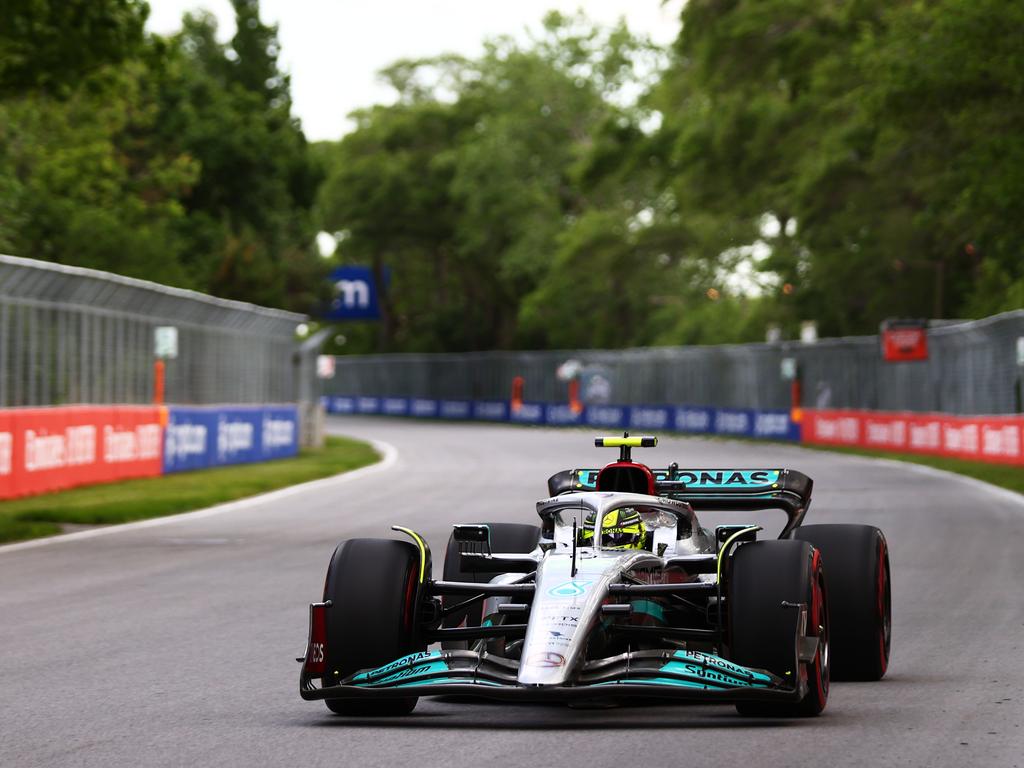 Hamilton believes Mercedes have suffered in the rankings because of the cars inability to properly deal with porpoising. Picture: Dan Istitene - Formula 1/Getty Images
With no more stand-alone races, only double and triple-headers, there is little time for recovery. Hamilton has been receiving additional physio and acupuncture between races. He also revealed an urge to play retro video games and bought a Sega Genesis and the Ayrton Senna's Super Monaco GP II game upon his arrival in Montreal.
The FIA directive has been seen as good for Red Bull, who have not experienced much porpoising and have had the quickest car for much of the season. Max Verstappen is leading the drivers' standings by 21 points, with his teammate, Sergio Perez, in second, and is 34 points clear of Ferrari's Charles Leclerc in third. It is not such good news for Mercedes, who may have to give up performance to reduce the bounce. However, Hamilton said he did not think it was a straightforward issue to resolve as, for Mercedes at least, it is not simply a case of raising the car's ride height.
"Porpoising is more about the flow structure underneath the car - so we run the car very high most [of the] season and it's not until Barcelona that we started to be able to get it a bit lower and we had no bouncing for the first time in Barcelona, except for the high-speed corners," he said.
"Even when we raised the car [in Monaco and Baku, to try to reduce the bumps], this thing still bounces. And we can't go any higher, actually. We're limited by the rear suspension now."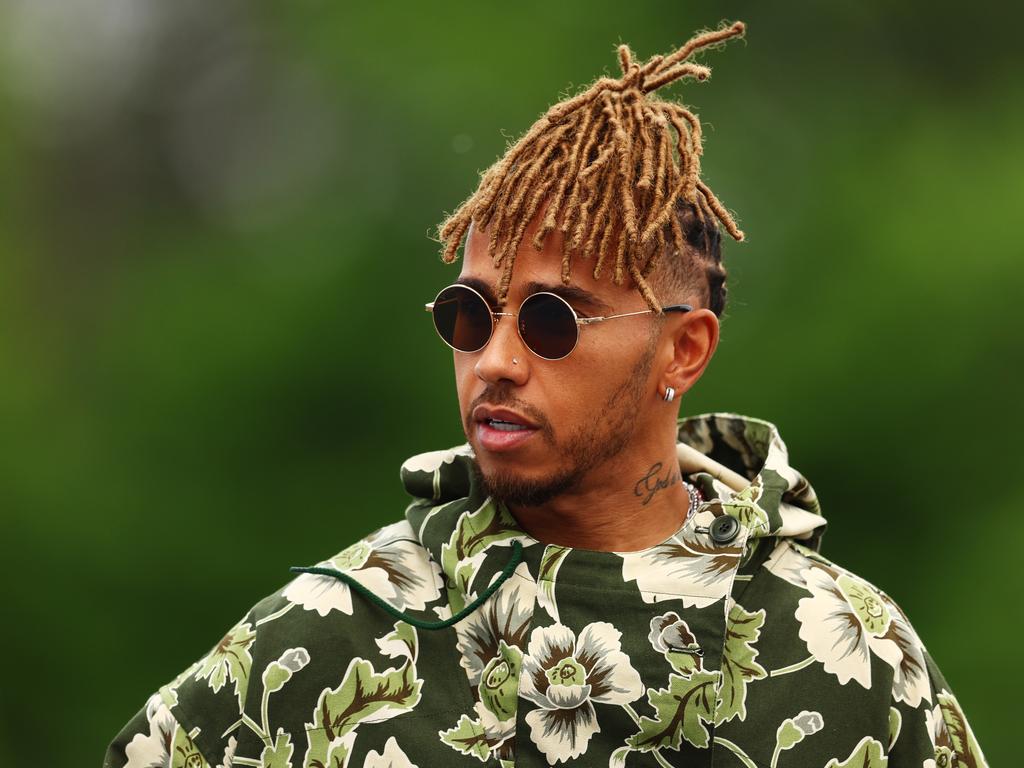 Hamilton 'welcomed' the FIA's intervention into the issue and how it was directly affecting the drivers. Picture: Clive Rose/Getty Images
Hamilton was sitting next to his arch rival Verstappen as he spoke, and it was clear that they took a different stance on the technical directive being introduced before the ninth of 22 races this season.
"Regardless, for me, whether it helps us or works against us, these rule changes in the middle of the year, I don't think is correct," Verstappen said.
The 24-year-old said physical damage was part of the job and that some drivers needed to stop dramatising it. "A lot of sports out there, you damage your body. Once you retire, you won't be like you were when you were 20. When you're a motocross or MotoGP rider you break all kinds of bones.
"We are willing to take risks, that is our sport, that is what I love to do, the porpoising is not nice and not correct, but we don't need to overdramatise."
Championship leader Max Verstappen was anti-rule changes, citing the drivers willingness to take risks as a key part of the job. Picture: Clive Mason/Getty Images
Verstappen arrived in Montreal in good spirits, after Leclerc's poor showing in the previous race, in Azerbaijan, when his engine failed. Carlos Sainz, Leclerc's teammate, also did not finish in Baku. Leclerc has been on pole for the past four races but failed to finish two of them because of power-unit failure. Ferrari revealed yesterday (Friday) that the damage was beyond repair, with Leclerc's two failures possibly linked.
Leclerc is likely to face a grid penalty for exceeding his allocation of power-unit components, but avoided one yesterday (Friday) after Ferrari reused an old turbo. They will hope that will limit the damage to Leclerc's title hunt in Montreal.
Originally published as Formula One: Lewis Hamilton speaks out on the impact of micro-concussions as porpoising debate heats up