Frustration and fightback: F1 mid-year report card with Matt Hickey and Rebecca Clancy
While driver drama continues, our CODE Sports experts rate performances that have mattered – those on the track – in the first half of the 2022 Formula One season.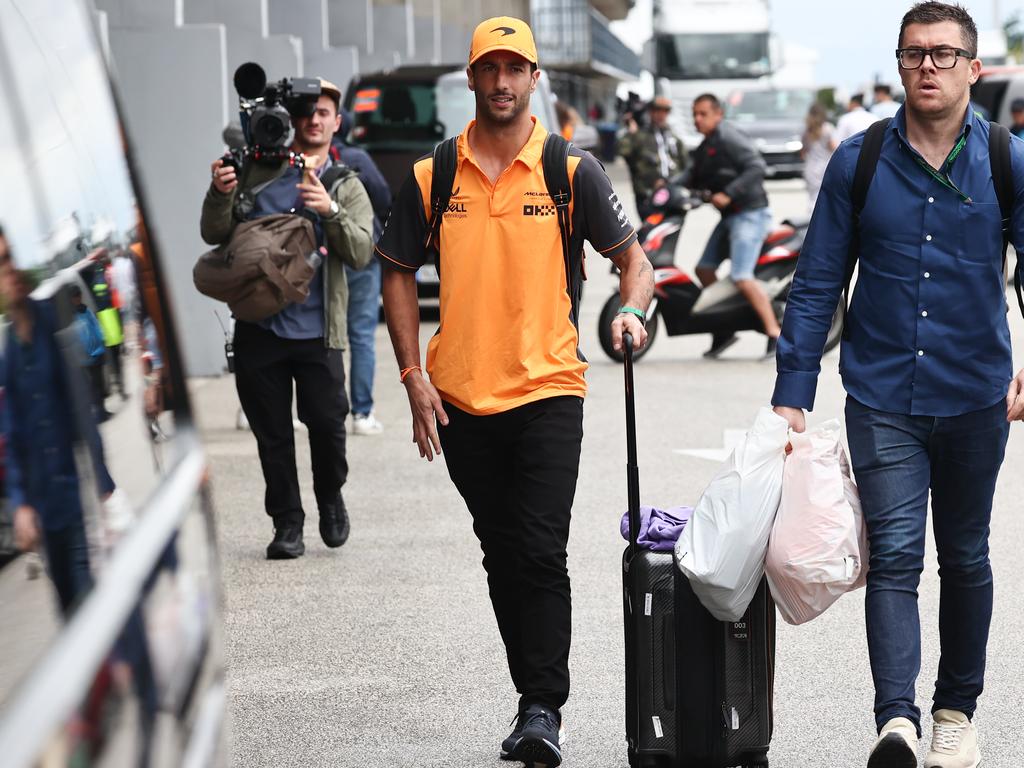 Could Daniel Ricciardo be packing his bags at McLaren sooner than he thinks? Picture: Jakub Porzycki/NurPhoto via Getty Images
The Oscar Piastri fiasco has dominated the first week Formula One's annual summer break.
And while that incredible story sorts itself out for 2023 and beyond, the 2022 season has thrown up a stack of top performances and disappointments.
On this week's edition of CODE Sports' F1 podcast Track Torque, experts Matt Hickey and Rebecca Clancy handed out their grades for the first part of the season.
Disclaimer: All marks are relative to the expectations of each team, rather than grid position.
Red Bull
Max Verstappen: 258 pts (1st)
Sergio Perez: 173 pts (3rd)
Constructors: 431 pts (1st)
Hickey: A+
Impressive mark, but will say my scale goes to A++. They are leading the constructors, Verstappen first in the driver standings, Perez third. Take out those reliability issues at the start of the year and it's a faultless season so far.
Clancy: A
I'd only knock them down for Perez's performances in recent races. Red Bull's advisor Helmut Marko turned around and said (Perez) has already gone for his summer break. Red Bull aren't particularly happy with him at the moment. But they have been so impressive.
Verstappen will be hard to catch for this year's title. Picture: Peter Fox/Getty Images
Ferrari
Charles Leclerc: 178 pts (2nd)
Carlos Sainz: 156 pts (5th)
Constructors: 334 pts (2nd)
Hickey: B –
Charles Leclerc had a big lead at the start of the season, and what they've thrown away and shot themselves in the foot (with strategy and driver mistakes), 2022 will be one they'll look back on and go, yep, that's the one that got away.
Clancy: C+
They definitely had the fastest car. I would argue they have the third-fastest driver (Verstappen and Hamilton are quicker). I think Matt's being generous with the B-. Three things have gone wrong all season; they have rubbish reliability, they cannot get their strategy right and their drivers keep making mistakes.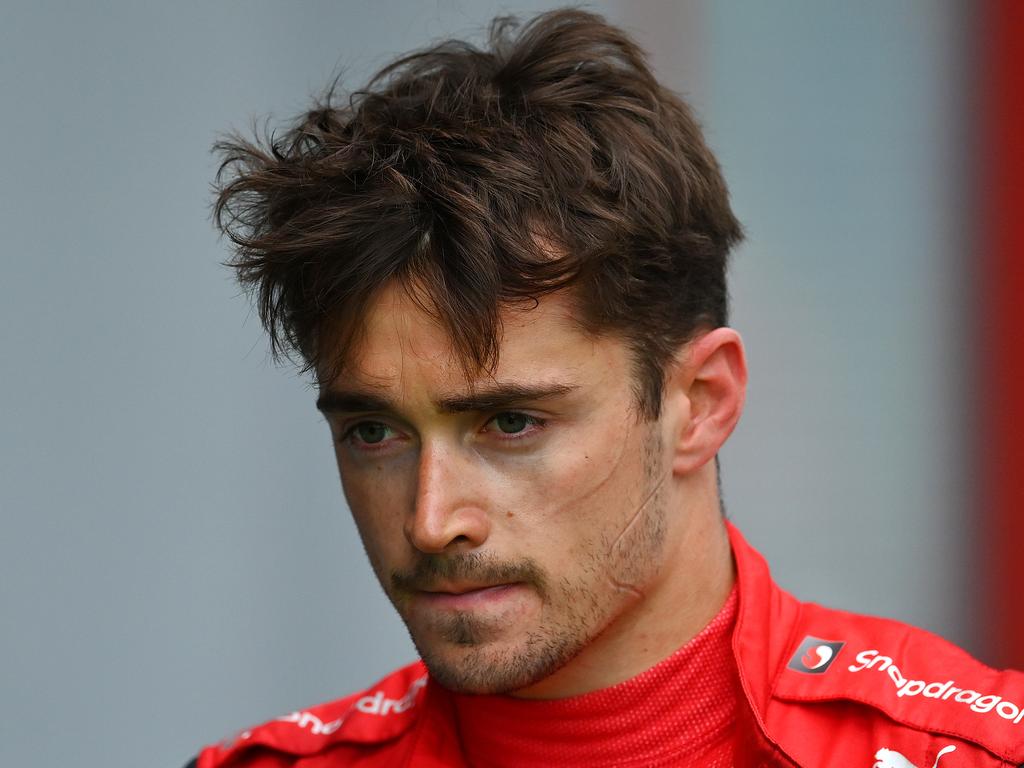 Ferrari and Leclerc have only got themselves to blame for throwing away their lead. Picture: Dan Mullan/Getty Images
Mercedes
George Russell: 158 pts (4th)
Lewis Hamilton: 146 pts (6th)
Constructors: 304 pts (3rd)
Hickey: A-
Their reliability is why they ticked over the mark I gave them. They've had one DNF all season and that's when Russell stopped the car to help Zhou Guanyu (at Silverstone). They are 30 points behind Ferrari and look like they'll get them at the end of the season. Considering where they started it's almost unfathomable to see them in this position.
Clancy: B+
I give them a B+ because the first half of the season was so bad. But Mercedes is fascinating. Dominating for so long, arriving this year with a dog of a car, it may as well have been a four-post bed with wheels. They have worked relentlessly, they are going in the right direction and do think they'll get a win this year.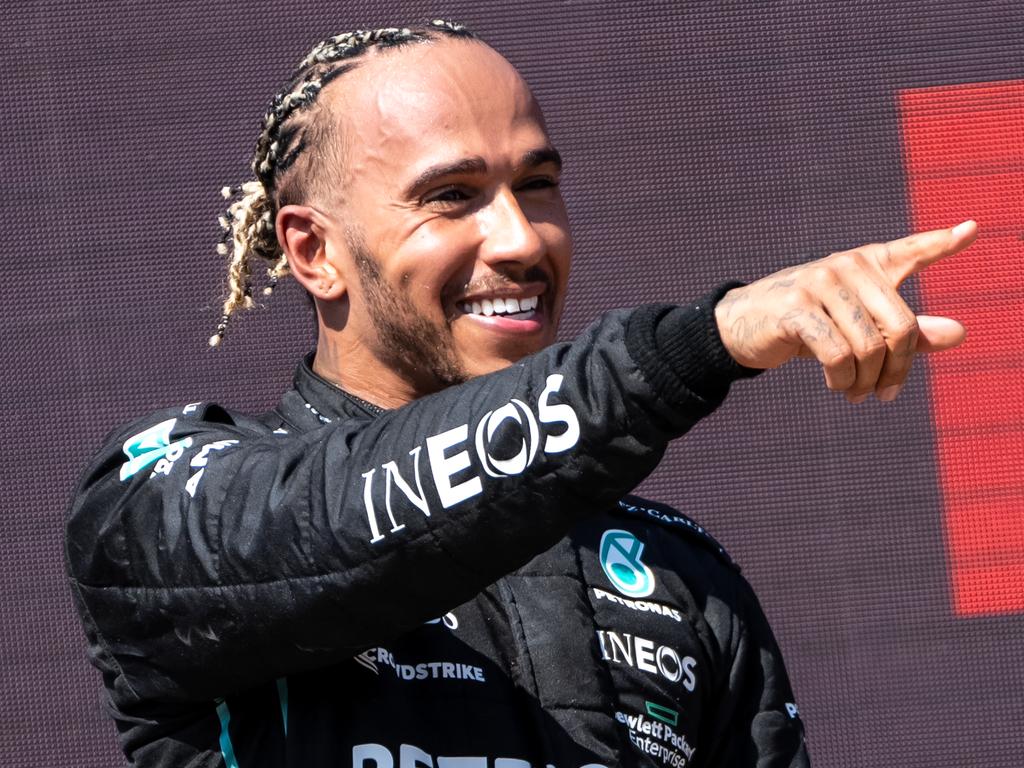 Lewis Hamilton and Mercedes' have had a massive resurgence after their poor start to the year. Picture: Cristiano Barni ATPImages/Getty Images
Alpine
Esteban Ocon: 58 pts (8th)
Fernando Alonso: 41 pts (10th)
Constructors: 99pts (4th)
Hickey: B
No podium, unlike last year, but they are consistently in the points. They finished fifth last year, 120 points behind McLaren but now they are favourites to take that fourth position in the constructors. It's been somewhat smooth sailing, trending in the right direction.
Clancy: B
They have impressed the most out of the midfield teams. I didn't expect them to be fighting toward the front of that pack. I've been really impressed by them. They've been quite stealthy in their approach. Alonso looks like he's really enjoying racing again, seeing him in the paddock he stops and chats, a nice air to him, enjoying life. Think they'll pip McLaren for fourth.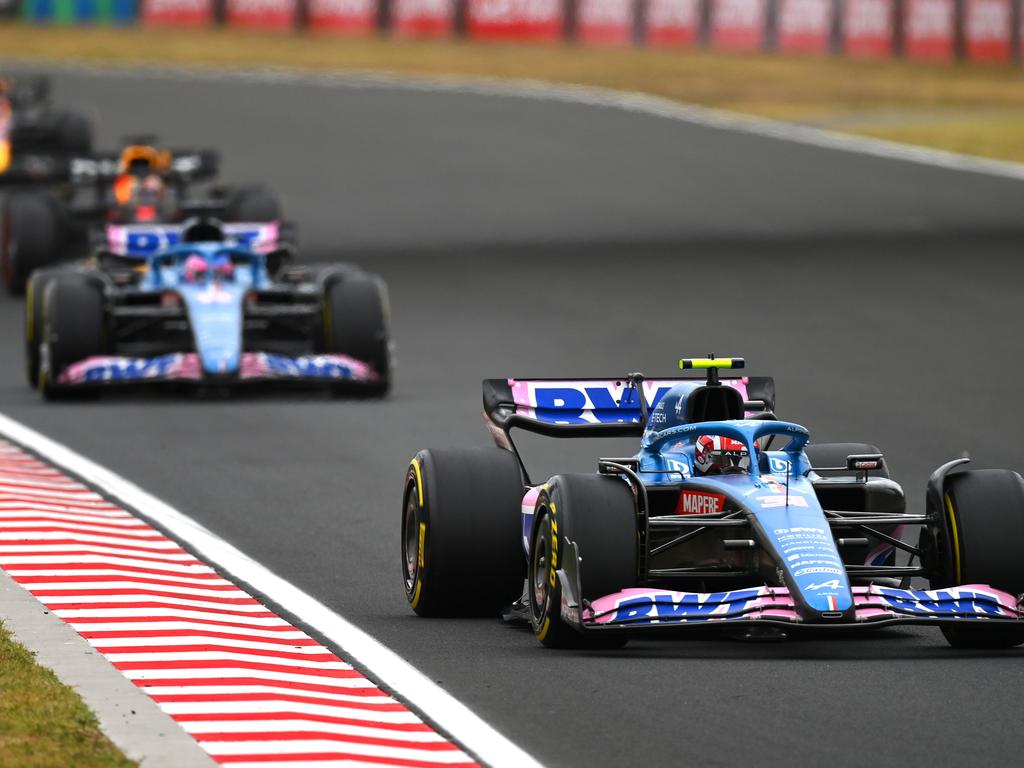 The Alpines have been a display of consistency in 2022. Picture: Dan Mullan/Getty Images
McLaren
Lando Norris: 76 pts (7th)
Daniel Ricciardo: 19 pts (12th)
Constructors: 95 pts (5th)
Hickey: C
They do have a podium this year, Landon Norris at Imola. He's been very, very good, consistently in the points, and the people at the top seem to be working very well for that side of the garage. It's been more difficult for Daniel. They've gone backwards a little bit and they'd much rather be battling for third like last year but the cars clearly are not there.
Clancy: C+
Gave that mark on the basis of Lando getting that podium.
Really sorry Matt, but I have to do this. Danny Ric has scored four points in the past five. He's only scored in five races (overall) while Lando has scored in 10 races. The numbers speak for themselves. But the team has gone backwards, and they don't understand why. It's not track specific, they can't get the balance of the car right.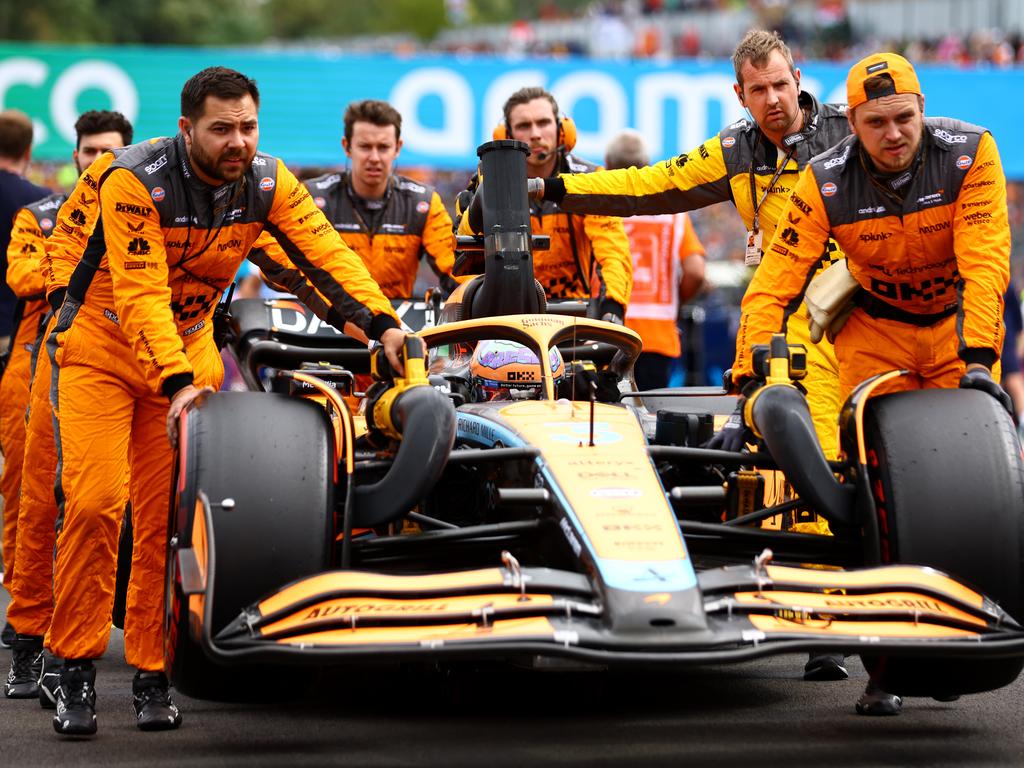 McLaren can't seem to get things going in the right direction. Picture: Mark Thompson/Getty Images
Alfa Romeo
Valtteri Bottas: 46 pts (9th)
Zhou Guanyu: 5 pts (17th)
Constructors: 51 pts (6th)
Hickey: C+
They started well, Valtteri Bottas in particular, but since then it hasn't continued. But lately they've been really poor, they've really struggled and another DNF in Hungary for Bottas. Zhou is still finding his feet but it's been downhill for them.
Clancy: C+
Bottas has had two DNFs in his last four. At the start of the season he was out-qualifying both Mercedes, and scored points in six of the first seven races. The team was really impressive. They've had issues with their Ferrari engines, but it's a really strange one because they have really good personnel with the team.
Alfa Romeo have struggled as the season has gone on. Picture: Chris Graythen/Getty Images
Haas
Kevin Magnussen: 22 pts (11th)
Mick Schumacher: 12 pts (15th)
Constructors: 34 pts (7th)
Hickey: B
They scored a big ol' goose egg last season, not a single point, now they are seventh in the constructors so to the surprise of some, I've gone with the B. It's all relative in terms of expectations. It's a massive jump from last season, all credit to them. Did anyone expect them to do any better?
Clancy: C
Matt, that B is like a 'well done, you tried hard' grade. They've had some double-points finishes this season (Britain and Austria), they have Guenther Steiner (team principal) which always gets you marks, but still propping up the field so they don't deserve anything more than a C.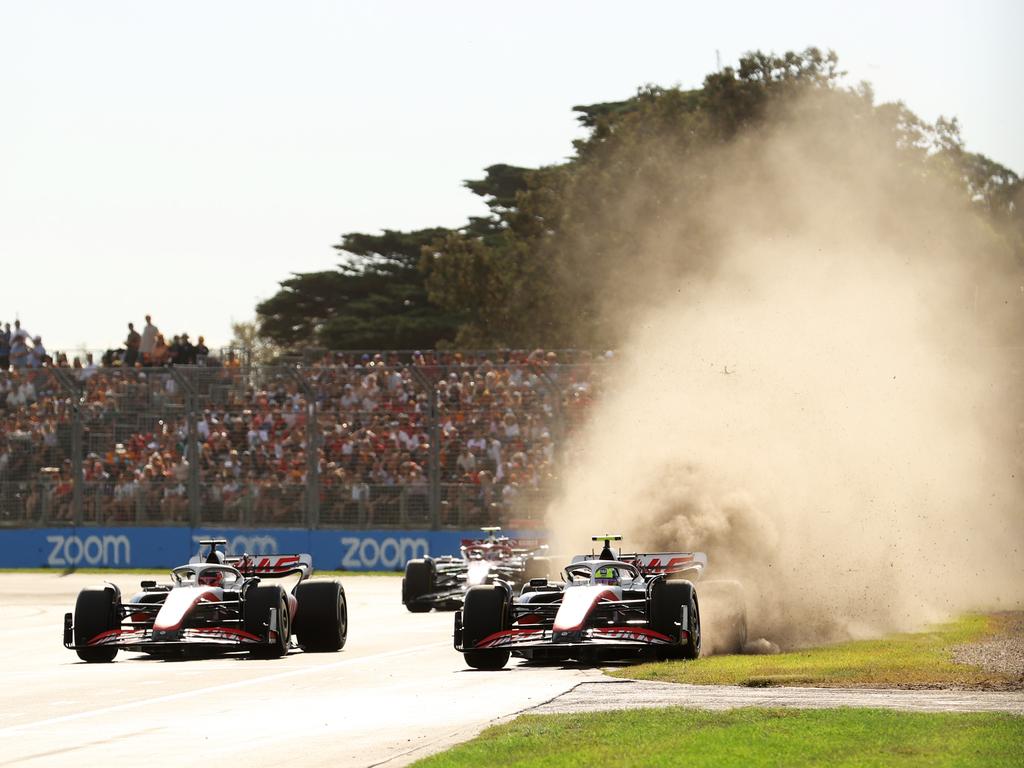 There are signs of improvement for Haas in 2022 but they still remain near the bottom of the constructors' championship. Picture: Robert Cianflone/Getty Images
Alpha Tauri
Pierre Gasly: 16 pts (13th)
Yuki Tsunoda: 11 pts (16th)
Constructors: 27 pts (8th)
Hickey: F
Big fat F for me. Gasly last year had 12 top seven finishes. Nowhere near it this year. I think Tsunoda is saved by the fact it's a poor car.
Clancy: F
When Red Bull re-signed Perez to get the drive for them next season, Gasly has scored points once since (for Red Bulls' development team). Less said the better.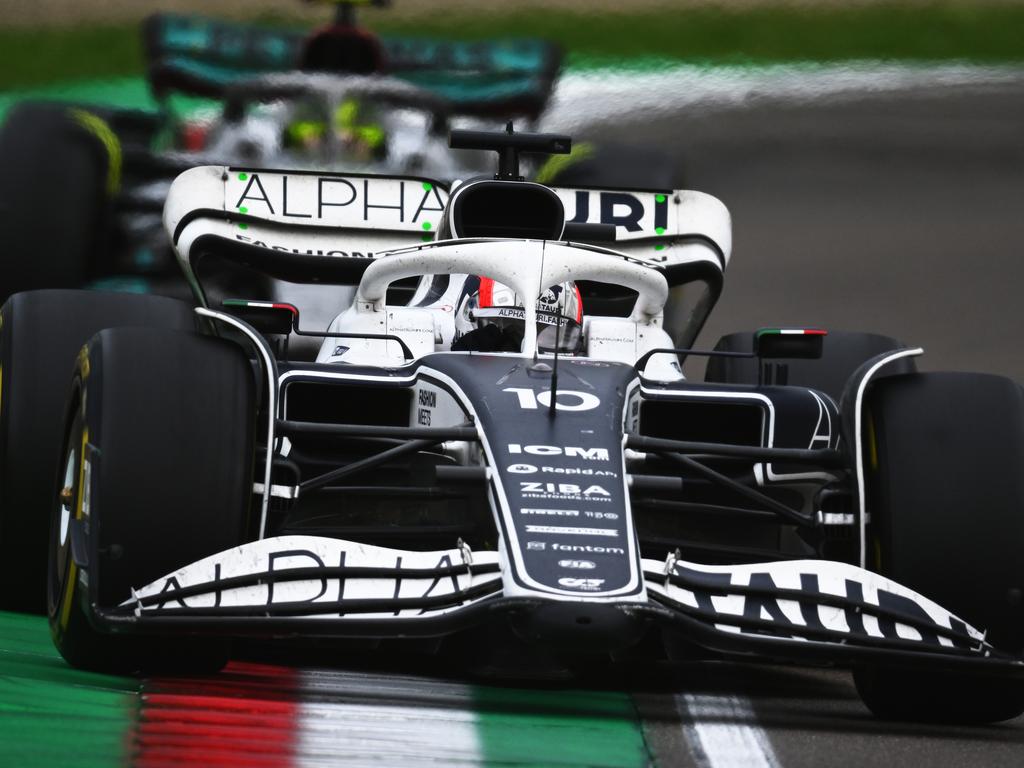 Pierre Gasly has had a very disappointing season. Picture: Clive Mason/Getty Images
Aston Martin
Sebastian Vettel: 16 pts (14th)
Lance Stroll: 4 pts (18th)
Constructors: 20 pts (9th)
Hickey: D-
They are ninth in the constructors on 20 points! Sebastian Vettel has had two fewer races but four times as many points as Lance Stroll (who's billionaire dad is an investor in the team)
To Lance, if your dad ever decides to pull his money out of F1, hope you've got a back-up plan!
Clancy: D-
Lance Stroll has had a podium, and pole position, so he has talent – somewhere. I'm not convinced he wants to be on the grid. By the way, the guy has never been on a commercial flight in his life! Seb's not been much better (this season). Getting fed up with him crashing out then getting frustrated with the car.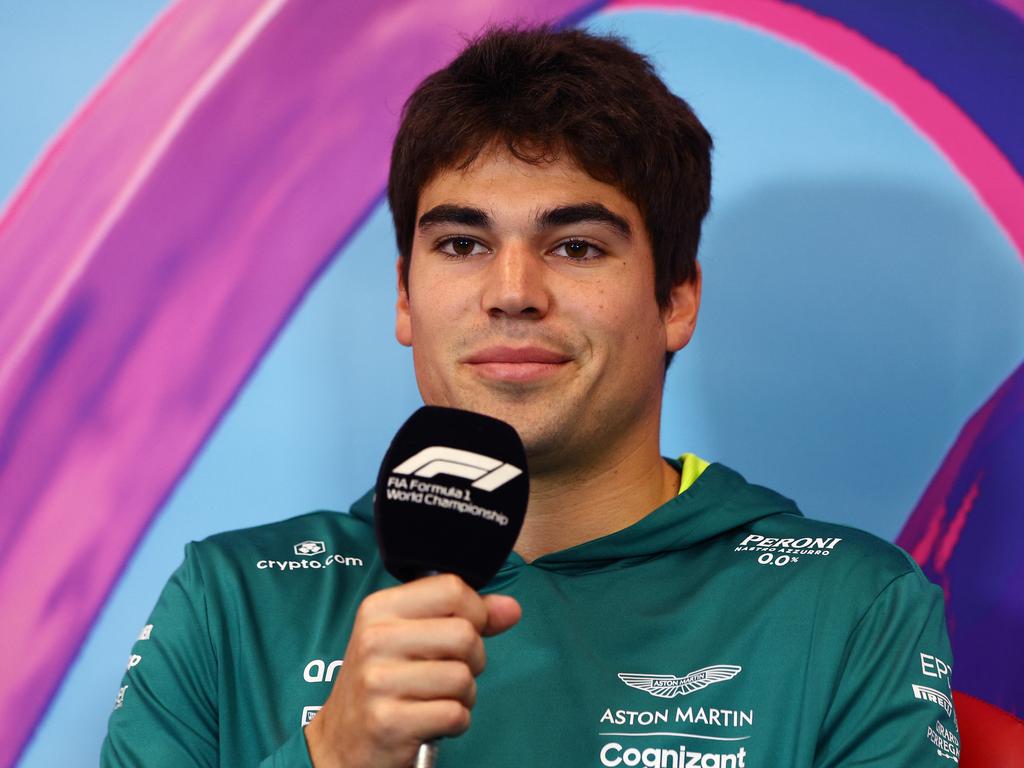 Lance Stroll has struggled for any consistency this season. Picture: Clive Rose/Getty Images
Williams
Alex Albon: 3 pts (19th)
Nicholas Latifi: 0 pts (20th)
Constructors: 3 pts (10th)
Hickey: D
Nothing grade for a bit of a nothing team at the moment. The absence of George Russell is abundantly clear, at least he'd give them some relevance on a Saturday. They are floating at the moment, would love to see them more competitive.
Clancy: F
When you say Williams you think back to the 80s and 90s when they dominated, don't think about where they are now. Alex Albon has done all right, but I don't see where they are going. Don't see big ambitions.