Miami Grand Prix: Drive to Survive gets two more seasons, Lewis Hamilton weighs in on abortion
It's been slammed by some drivers for creating fake rivalries but the fans love it. Drive to Survive is the cause of an explosion in F1 popularity around the world, and it's here to stay.
The Netflix series Drive to Survive has been confirmed for two more seasons, focusing on 2022 and 2023.
In a statement, F1 said the show, given widespread credit for increasing the popularity of F1 racing in the United States, would continue to take fans behind the scenes.
Season four, which has been broadcast this year, has been positioned in Netflix's weekly top ten in 56 countries, said the F1 statement.
It has taken the sport towards a new younger audience, according to surveys. "The new season will once again take fans behind the scenes, to witness first-hand how the drivers and teams prepare to battle it out for the 2022 and 2023 championships," said the statement.
"The series will offer never-before-seen footage and interviews from the sport's biggest names." This weekend's inaugural Miami Grand Prix is one of two American races this year and will be joined by a third event in Las Vegas in 2023.
Despite the clamour in the United States, there has been a reported lack of enthusiasm for the show in the F1 paddock among teams and drivers.
World champion Max Verstappen said last year that he understood the need to "boost the popularity" but refused to have a prominent role in the series.
"They faked a few rivalries which don't really exist," he said. "So I decided to not be a part of it and did not give any more interviews."
Amid criticism of the lack of accuracy and authenticity, F1 chief executive Stefano Domenicali said he would request that Netflix ensured the narrative was built on reality and promised he would establish a dialogue with drivers.
F1 STAR WEIGHS IN ON USA ABORTION SCANDAL
Lewis Hamilton has voiced his outrage after a leaked Supreme Court draft ruling indicated the imminent end to nationwide legal abortion in the USA.
If the draft ruling is confirmed by the court, it would overturn the 1973 Roe v. Wade decision, which enshrined abortion rights across the country. Instantly, abortion laws would be left up to individual state legislatures, with as many as half expected to enact bans or new restrictions.
For many women, the potential loss of abortion rights across swathes of the United States raises the prospect of being forced to travel hundreds of miles for the procedure or giving birth in traumatic circumstances.
Never one to shy away from issues of social justice and the fight to protect human rights, Hamilton – who is in the USA ahead of this weekend's Miami Grand Prix - took to his social media to express his support for a woman's right to choose.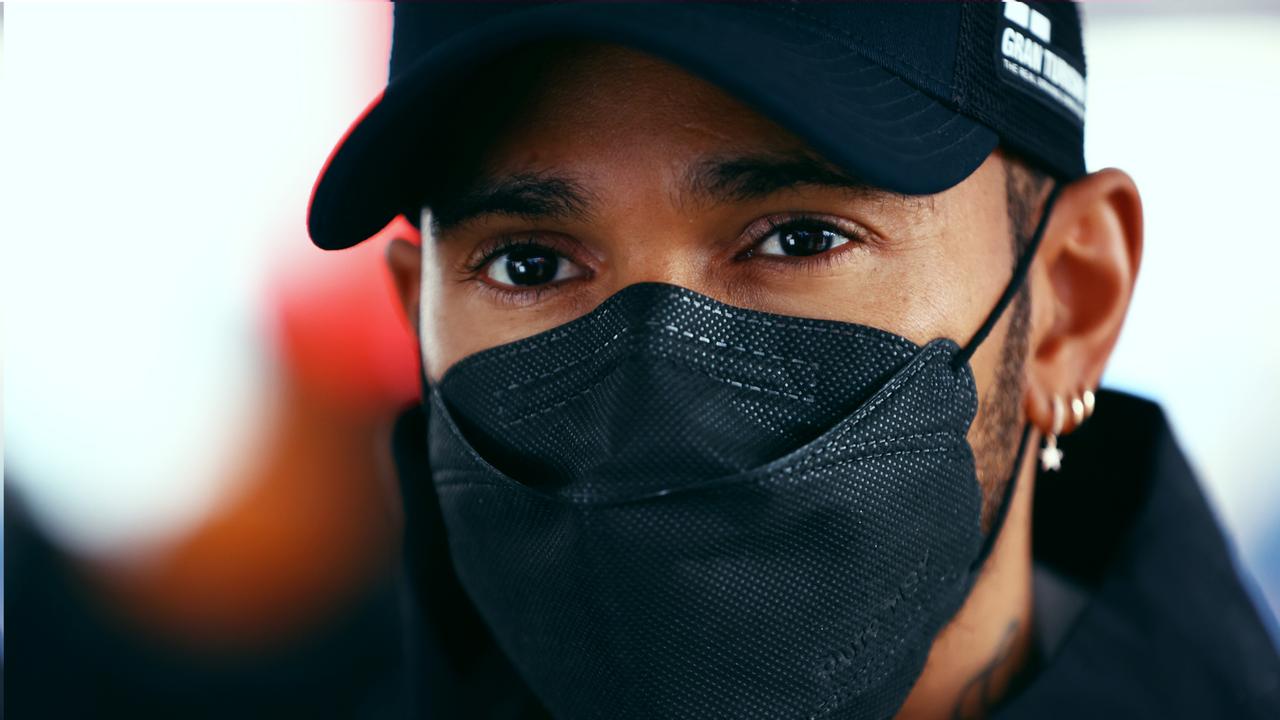 Lewis Hamilton of Mercedes has hit out at abortion laws in America
"I love being in the states but I can't ignore what's going on right now and what some in the govt are trying to do to the women who live here," Hamilton wrote on Instagram.
"Everyone should have the right to choose what they do with their bodies. We can't let that choice get away."
Earlier this year Hamilton called on leaders in Saudi Arabia to make changes to improve its citizens' human rights saying the stories he heard were "mind blowing."
Hamilton has said on numerous occasions he is not comfortable racing in the Kingdom.
"We try and do what we can and it's important we try to educate ourselves and with the little bit of difference we can try to make sure we are doing something," he said in March.
"There is not a lot I can say that will make any difference. It's mind-blowing to hear the stories. I've heard there is a letter been sent to me from a 14-year-old on death row. When you're 14 you don't know what the hell you're doing in life.
"But we don't decide where we go [to race]. I think we do have an opportunity to try; we are duty bound to try and do what we can while we're here."
This year's Saudi Grand Prix went ahead despite a missile strike just 10kms from the track.
WILL VETTEL CALL TIME?
Sebastian Vettel isn't prepared to settle for second best as he contemplates the final chapter of his storied career.
The German legend is contemplating his future, with his Aston Martin car failing to challenge the likes of Ferrari and former team Red Bull after a disappointing start to the 2022 campaign.
Four-time world champion Vettel last won a race in Singapore in 2019 and has just four points after missing the first two races of this season after contracting COVID-19.
He didn't finish in Australia but came eighth in Imola two weeks ago. Vettel, who joined Aston Martin in 2021, has a deal which expires at the end of the current campaign and with the 34-year-old taking an ever increasing interest in environmental and social issues, life after racing is being considered.
The Aston Martin racer, however, isn't prone to panic and certainly won't worry about what lies ahead, both on and off the track.
"I'm interested in winning," Vettel said.
"I haven't made a decision yet about my future but I have been spoiled because I was at the front and I know how it is, and it feels amazing.
"As a team, it's not a secret, we wanted to be at the front, but are now at the back. We're working very, very hard.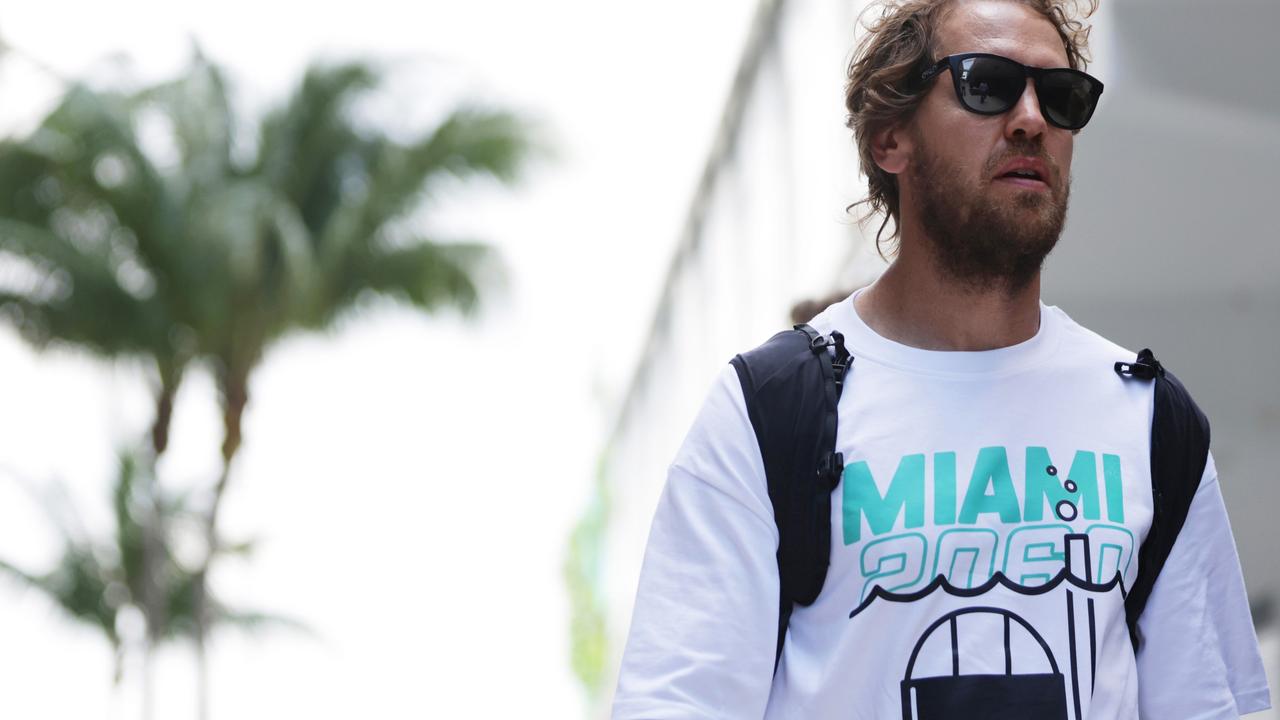 Sebastian Vettel is yet to decide if he will race on
"It's just at the back of the field, you have no reward.
"I didn't mind when I started but finishing outside of the top 10 isn't what I am here for. I want to win." Vettel, speaking at Aston Martin Residences in downtown Miami, smiles awkwardly when asked what he expects his legacy will be.
Yet the German, a devoted father-of-three who shuns fame and is enjoying the relative anonymity in the United States where F1 stars are not household names, will go down as one of the greats.
- Competitive spirit -
His first title in 2010 saw him become the youngest world champion in history and began a run of four successive world championships.
"I don't give too much thought about legacies," said Vettel who will be keeping in touch with his beloved Eintracht Frankfurt's attempt to reach the Europa League final on Thursday while he prepares for F1's first foray in south Florida.
"In the end it only matters what I feel."

CAN MERCEDES RECOVER?
Mercedes are enduring tougher season than most anticipated.
Having missed out on the world title in controversial style, salt is being rubbed into the wound with their car falling short of all expectations this year.
The Silver Arrows are currently third in the constructor's championship - 47 points behind leaders Ferrari.
And their difficult start was compounded by Hamilton's 13th place finished at Imola - his worst result since 2009.
However, Toto Wolff is confident their luck is about to change insisting they learned some good lessons in Italy and are ready to make an impression on the season.
"Since we returned from Italy, we've learned as much from the weekend as we can and, in parallel, our learning has continued in the wind tunnel and simulations," said Wolff.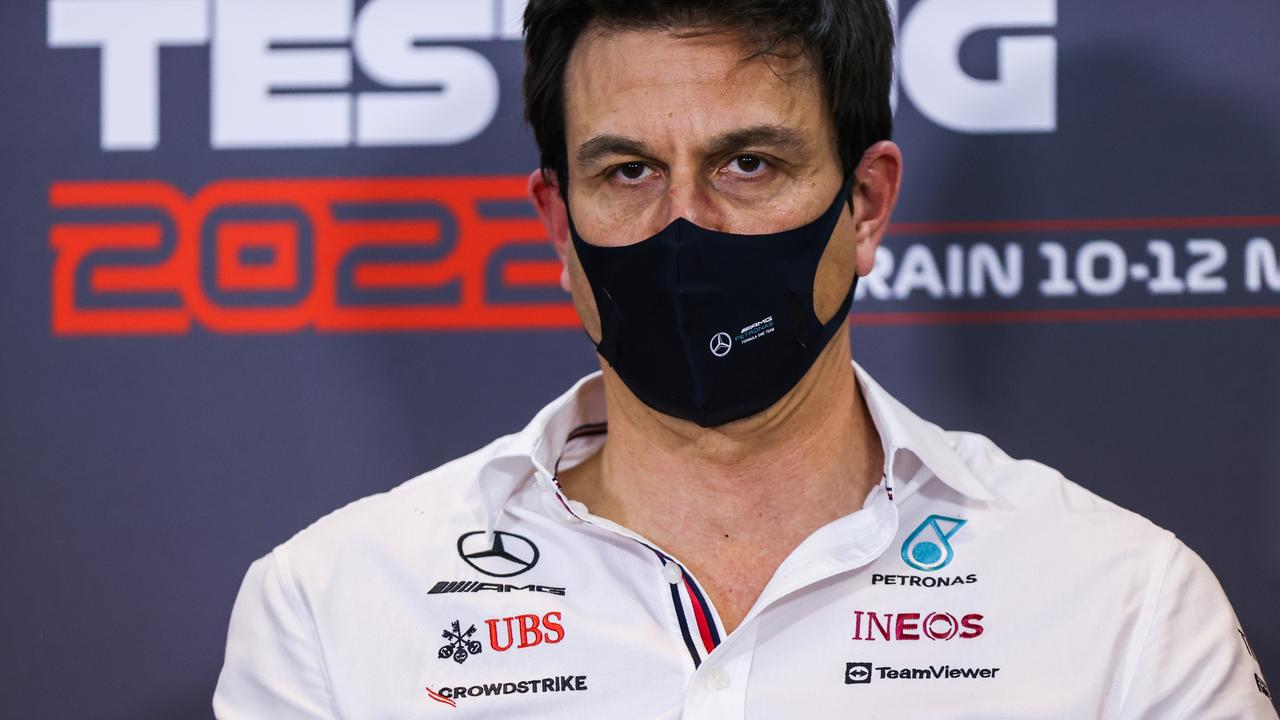 Toto Wolff is confident Mercedes has turned a corner for Miami
"We have found several directions for improving the car, and we will be conducting experiments in Miami to correlate those simulations, and hopefully confirm the development path for the coming races.
"This team has shown its resilience over many years and the difficult start to this season has lit a fire within every team member, determined to put it right," added Wolff. "The saying 'smooth seas do not make good sailors' comes to mind."
Miami this weekend presents a tough challenge for all teams with limited data meaning an unpredictable race.
"Miami is an exciting new challenge and a complete step into the unknown," said Wolff. "The track looks demanding, with a real mix of low and high-speed corners, and it's set to be a spectacular showcase for the sport to our growing US fanbase.
"Both drivers have been working in the simulator ahead of Miami and the factories have been busy producing updates for the next races," he added. "We're set for a fantastic event, and we can't wait to see how it all plays out."
Originally published as Miami Grand Prix: Drive to Survive gets two more seasons, Lewis Hamilton weighs in on abortion