Track Torque: Charles Leclerc's loss of power in Ferrari could have Championship consequences
Ferrari had a day to forget in Spain and Charles Leclerc's retirement could have big ramifications on his quest for the World Championship. LISTEN TO THE PODCAST.
A dramatic Spanish Grand Prix held in searing 50-degree track temperatures in Barcelona made for contrasting post-race deliberations between the top teams.
Red Bull's Max Verstappen now leads the championship, thanks to his teammate Sergio Perez following team orders to move out of the way when leading.
Mercedes was overjoyed with their race. George Russell finished third while Lewis Hamilton produced a superb drive to finish fifth after being sent to the back of the pack on the opening lap with a puncture.
Ferrari, however, walked away with regret.
A retirement out of nowhere for Charles Leclerc, who lost power after 27 of 66 laps while holding a comfortable lead, turned hope to sadness for the Italian team.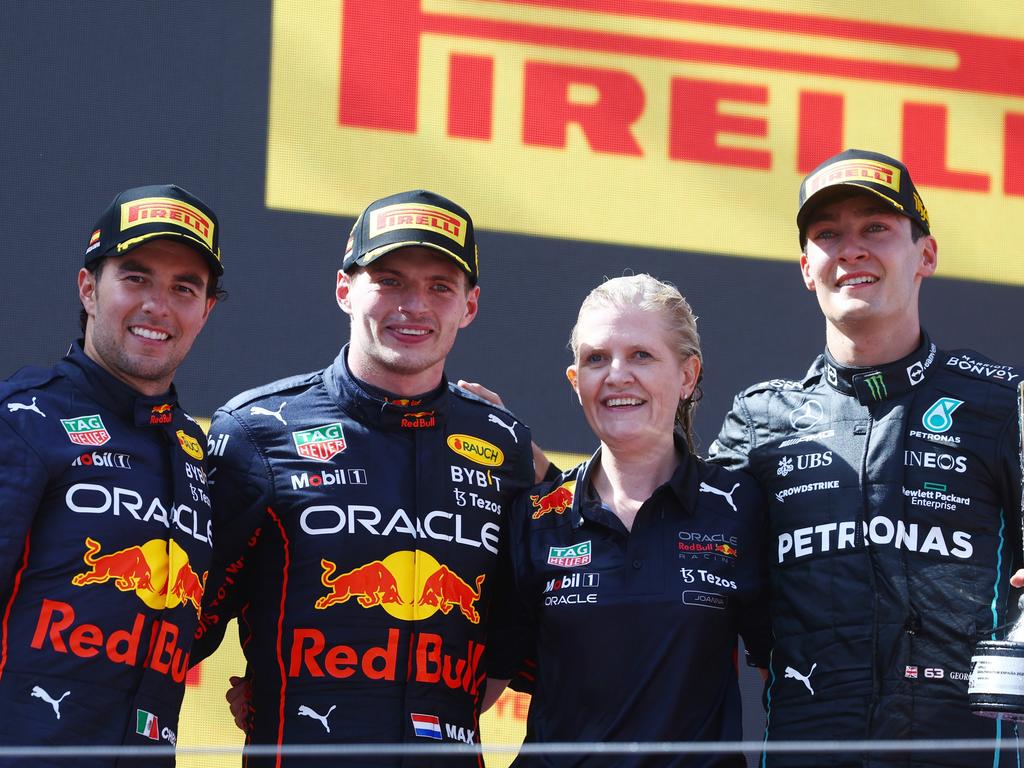 Red Bull took out the top two and George Russell had a strong day, coming in third for Mercedes. Picture: Mark Thompson/Getty Images
Rebecca Clancy, Motor Racing writer for The Times, relayed the post-race scene to the Track Torque podcast.
"Charles Leclerc is not a happy bunny," Clancy says.
"If the Mercedes lads were packing up to the Sound of Music, all delighted, Charles was trying to be optimistic – he doesn't like to have a go at the team – but they don't know what happened.
"They had no warning as to what was going on with LeClerc's engine. It just lost power and he was out."
Verstappen's win was his third victory in a row and has given the Dutch 24-year-old a slender six-point lead in the championship over Leclerc, a margin Clancy can see blowing out soon.
"I just have the feeling this championship isn't going to go down to the wire, sadly. Verstappen looks brilliant."
It was another horrible day for Daniel Ricciardo. Starting from ninth on the grid, Ricciardo had no momentum at any stage of the race and fell away to limp home in 12th, his third-straight finish out of the points.
"What's the real concern here is he doesn't seem to understand why he can't get the car to work," Clancy says after speaking with Ricciardo post-race.
"(Ricciardo) was saying he couldn't get all three of the different sets of tyres, he couldn't find pace on any of them.
"It's looking pretty bleak for him. He was optimistic for the team, it looks like McLaren have brought good upgrades."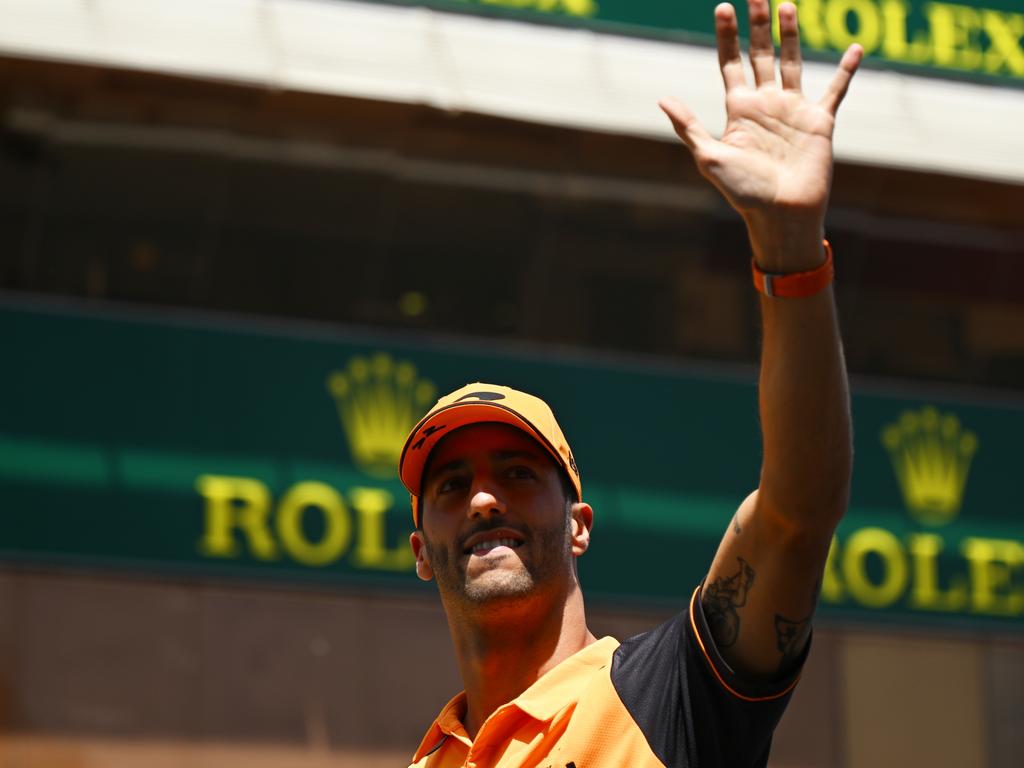 Daniel Ricciardo broke Mark Webber's record for most Formula One races by an Australian, but didn't have a happy time on the track. Picture: Clive Mason/Getty Images
Indeed, Ricciardo's teammate had a decent result in trying circumstances.
Englishman Lando Norris was struck down with a bad case of tonsillitis during the weekend, but still managed to finish eighth.
Ricciardo, who in Spain broke Mark Webber's record for the most F1 starts by an Australian, has just a week to turn things around with Monaco on the horizon.
"We're obviously going to Monaco where he's done well (winning in 2018) … but here he went nowhere," Clancy says from Spain.
"Does it feel like he's going nowhere? I fear a little bit that he is.
"If you can't beat your teammate who has got tonsillitis, feeling absolutely dreadful, then that's a really bad day in the office for Danny Ric."
The latest edition of Track Torque features Clancy's detailed observations in the paddock from Spain, and Adam Peacock and Matt Hickey are also joined by special guest, broadcaster Mark Howard.
Howie, an F1 nut, who spent three years on the circuit full-time while also covering numerous Australian Grand Prix, and told the crew of some of his favourite memories from the circus that is Formula One.