Medhurst: Winners and losers of Australian Diamonds selection for the Commonwealth Games 2022
The lucky 12 for the Commonwealth Games are about to be announced and former Diamond NAT MEDHURST believes she has the team that will deliver silverware back to Australia.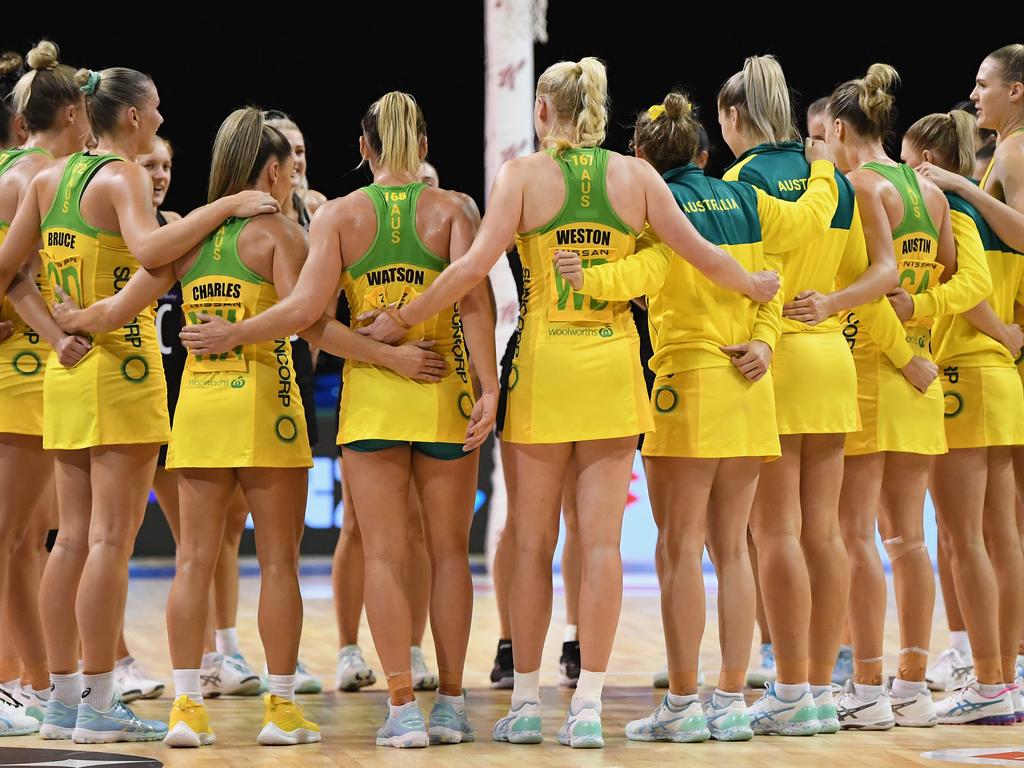 It's becoming clearer who should be on the plane for the Diamonds to Birmingham. Picture: Kai Schwoerer/Getty Images
That moment where 12 individuals are going to receive the news they have been wanting to hear … and a further six (or more) individuals are dreading.
Over the years, I have witnessed all different types of team announcements.
There have been announcements following a squad camp where all members are seated and selected players have their names called out and stand up at the front … looking at a near empty room except for the three players who missed out.
The 2010 Delhi Commonwealth Games team selection was a real winner. Or not!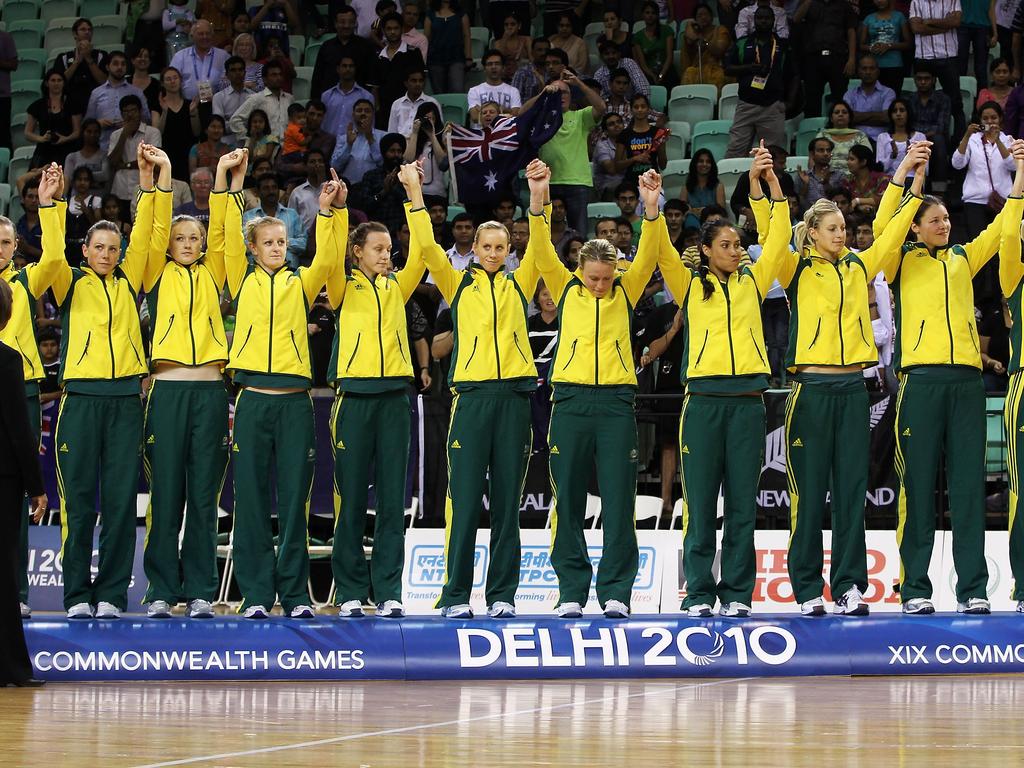 The Australian team at the 2010 Commonwealth Games. Picture: Phil Walter/Getty Images
The Diamonds were on tour and travelling with a team of 15 players, with Test matches being played against Jamaica and New Zealand. We knew that midway through the series, the team for Delhi was being announced. Every Test match you were showing why you should be selected.
Following a Test match in Adelaide, of those 15 players, 12 were named in the team for the Games. There was a media announcement, then we were on a plane and onto the next match.
Those three players who had just had their dreams shattered were still required to travel … but not play. Be a part of the team. But not. It was actually brutal.
Whilst this selection announcement is far from perfect, with players only given a fleeting moment of pure excitement before its back to SSN business, it is a moment that puts them in the history books as Commonwealth Games athletes and showers them with an enormous amount of pride to be wearing the green and gold.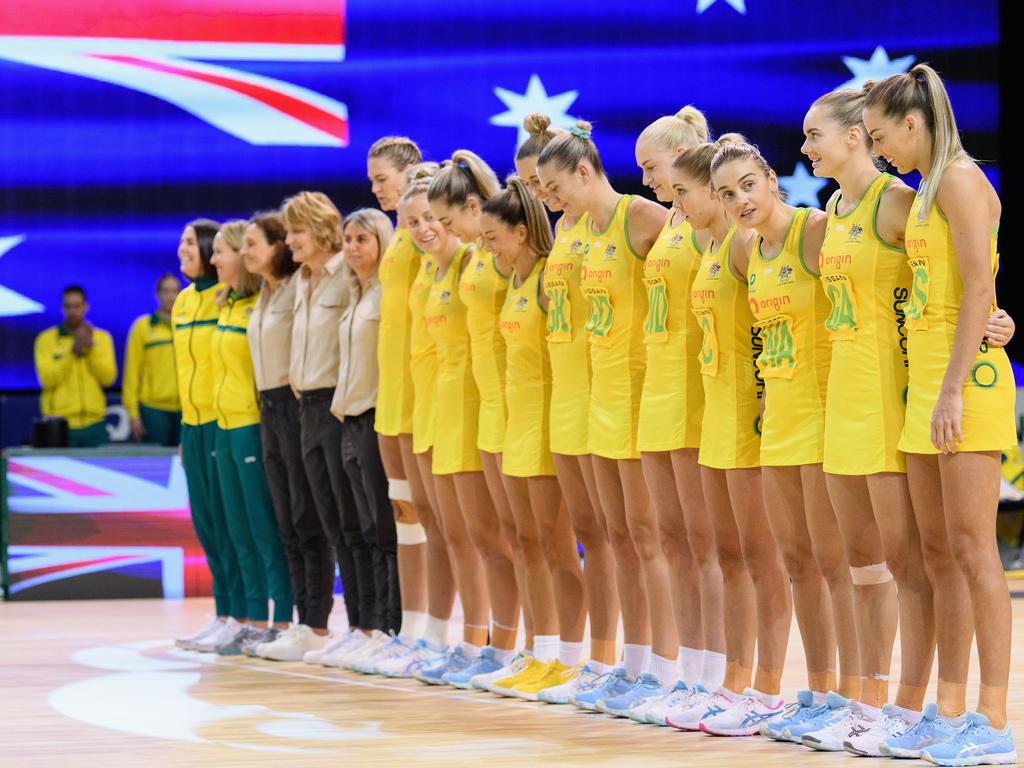 No matter the competition, representing the Diamonds is an honour. Picture: Kai Schwoerer/Getty Images
The announcement of the team to represent Australia at the Commonwealth Games in Birmingham is only a week away and whilst the timing of the announcement compared to other Tours isn't ideal, it is one that is highly anticipated. The lucky 12 is a tough one. Performance by the vast majority has been far from consistent and the addition of limited preparation to develop any new combinations is a factor, heightened even more by that inconsistency week in week out.
I believe the selectors have been racking their brains and punching numbers of the statistical kind trying to decide their best 12, particularly in the attacking half of the court.
Defence
Australia is strong in this area, and the performance of players in the January Quad Series and throughout the domestic season will have secured positions.
This includes Jo Weston, Courtney Bruce, Sunday Aryang and Sarah Klau.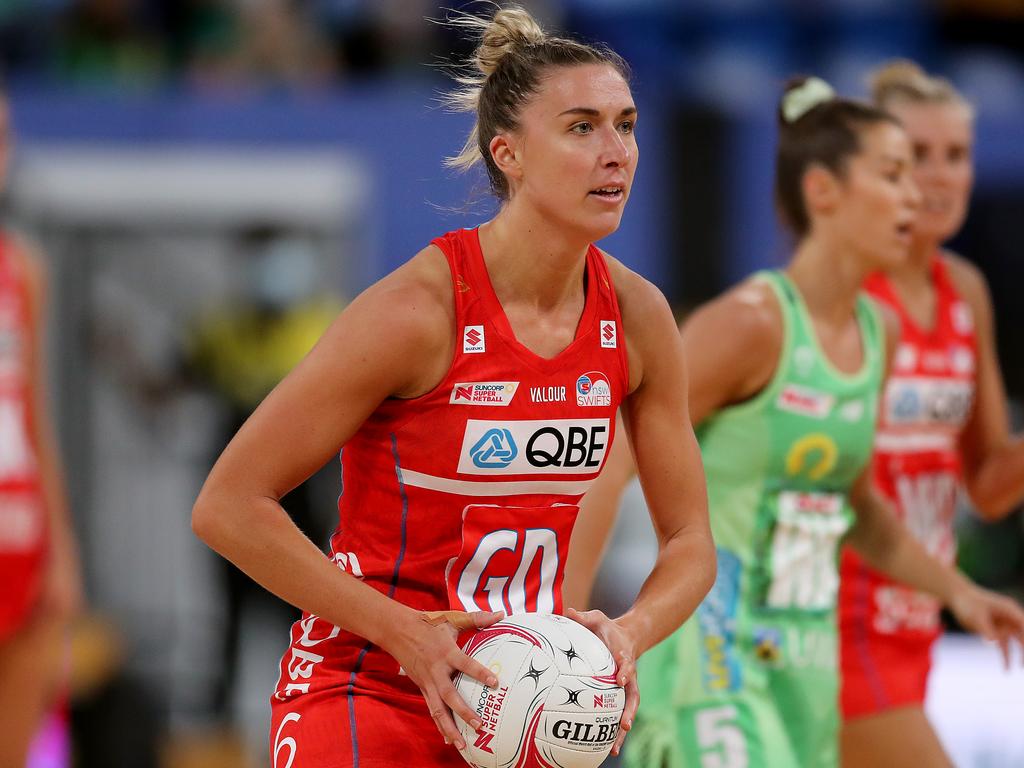 Sarah Klau is one of four defenders likely to have secured their spot. Picture: Will Russell/Getty Images
Attack
There are only a handful of players who would (or should) be feeling safe.
This includes captain Liz Watson who has been in phenomenal form since returning from injury, and her leadership at the Melbourne Vixens has steered them to top of the ladder at this point. Alongside her is vice-captain Steph Wood, who after a rusty start has found her form, as well as Gretel Bueta.
Despite inconsistency from the Collingwood Magpies, Ash Brazill has been the standout wing defence and should have secured her position, particularly given her Quad Series performance as well as her ability to swing into centre if required.
After this, it's tough.
Ash Brazill has been a class above in Super Netball this season. Picture: Simon Sturzaker/Getty Images
We know the SSN is filled with international talent inside that shooting circle, and particularly early on in the season, the performances of our Australian shooters was somewhat concerning. It's only in the past couple of rounds players have likely done enough to cement their spot in the Diamonds team.
Cara Koenen has done enough and her combination with Steph Wood is a big bonus. For me, Keira Austin gets her hands on that fourth shooting spot … just!
Unfortunately Sophie Garbin's switch to the Magpies, where she is predominantly at GA, hasn't worked in her favour and she will miss out despite a solid debut earlier in the year. Sophie Dwyer has been in good form this season with the Giants, but her lack of international experience (something Austin already has) heading into a major and without enough lead-in time would be a concern for selectors.
Rounding out the 12, I would expect Paige Hadley to secure another Commonwealth Games berth along with Kate Moloney, whose form in the past few weeks has landed her the fourth midcourt position. She nudges out Jamie-Lee Price, who I'm not convinced is able to take that next step up to international level.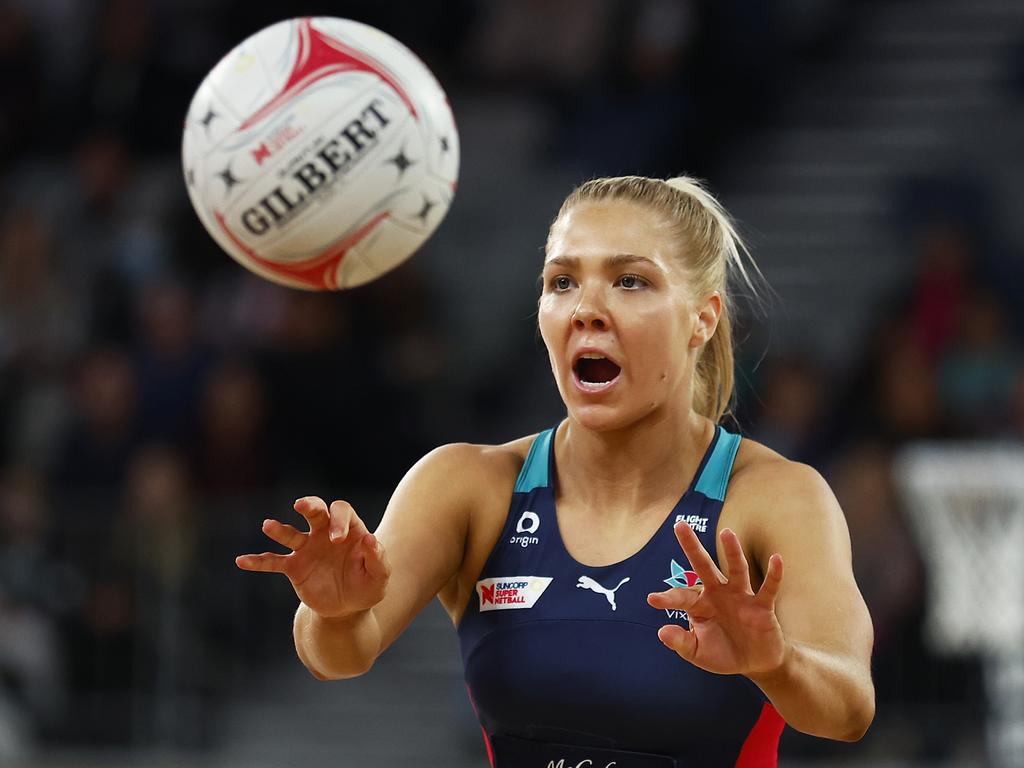 Kate Moloney has hit form at the right time. Picture: Daniel Pockett/Getty Images
Training partners
When it comes to training partners, the more the merrier. I don't believe there is a limit on how many they can take and it would just come down to dollars and sense (no, that isn't a typo).
The preparation for the Diamonds in not only team, but squad training (particularly compared to its competition) has been far from ideal. Many of those players listed above have limited international experience, let alone experience in playing alongside each other.
With the World Cup back in 2023, which will no doubt run right after a domestic season, I feel Diamonds selectors must use their common sense and also have one eye on next year.
As such, exposing the next tier of players and those who just missed out to the training environment is vital, as well as covering any Covid bases before the Games commence. Whilst Sophie Garbin misses out on my 12, I would look to include Sophie Dwyer and Donnell Wallam as a training partner.
Whilst Wallam came out firing came out firing in the first part of the year, but her performance, and that of the Firebirds, has dropped off in recent weeks. In my opinion, she was never in the running for a team position, but I believe she has earned exposure to the next level.
Donnell Wallam deserves to be selected as one of the training partners. Picture: Daniel Pockett/Getty Images
Adding her as a training partner and the professionalism of those athletes around her will be a good test before throwing her into a potential international debut at the Constellation Cup. This would also give Stacey Marinkovich an idea of how she handles that environment.
With no real holding shooter in the mix of Australian shooters, she adds something different to the team since the retirement of Caitlin Bassett.
My other training partners would be Maddy Proud, as she can cover all three mid-court positions and is an incredibly calm player which is needed … and in case you hadn't heard, she's just written her second book!
After a solid SSN performance, Amy Parmenter has earned the opportunity to exposure at this level. With Proud able to cover the centre and wing attack options if anything should happen leading in to Birmingham, Parmenter would sit nicely as the wing defence replacement. Her ability to work with the players around her, shut out opposition and generate turnovers have been proven at the domestic level.
Whilst she could easily replicate this at International level, I still see Brazill ahead of her at this point. Lastly, Maddy Turner would be included as the backup defender.
At the end of the day, the twelve selected have a big job on their hands. Australia are without bragging rights on a major tournament since 2015 and it is about time Australia gets its hands back on some silverware.