Netball Australia's radical plan to avoid financial ruin outlined by CEO Kelly Ryan
With Netball Australia's dire financial situation laid bare, the game will consider private ownership as the search begins for a saviour to prevent complete collapse.
Outlining the blueprint to save the sport from ruin, Netball Australia CEO Kelly Ryan told News Corp full-time pay for players and expansion have been put on ice as they review Suncorp Super Netball from top to bottom.
But in a stunning revelation, Ryan – who said "everything is on the table" – would not rule out gambling sponsorships as they look to steady the ship.
Watch every game of Suncorp Super Netball Finals LIVE & FREE with Kayo Freebies. Starts Saturday 18th June 7PM AEST. Join Kayo Freebies now, no credit card required >
News Corp revealed on Thursday Netball Australia is on the brink of collapse and facing possible foreclosure amid rising bank debts and losses amounting to $11 million combined.
Ryan added that there would be no job cuts in her review and reassured that there was no risk to grassroots netball fans – the heartbeat of the sport.
"Participation numbers are almost back to pre-Covid levels and community netball is as strong as ever," Ryan said.
"We will continue to reinvest at the community and grassroots level – that is our future – and it is just as important as investing in our elite programs.
"We need to be healthy at all levels."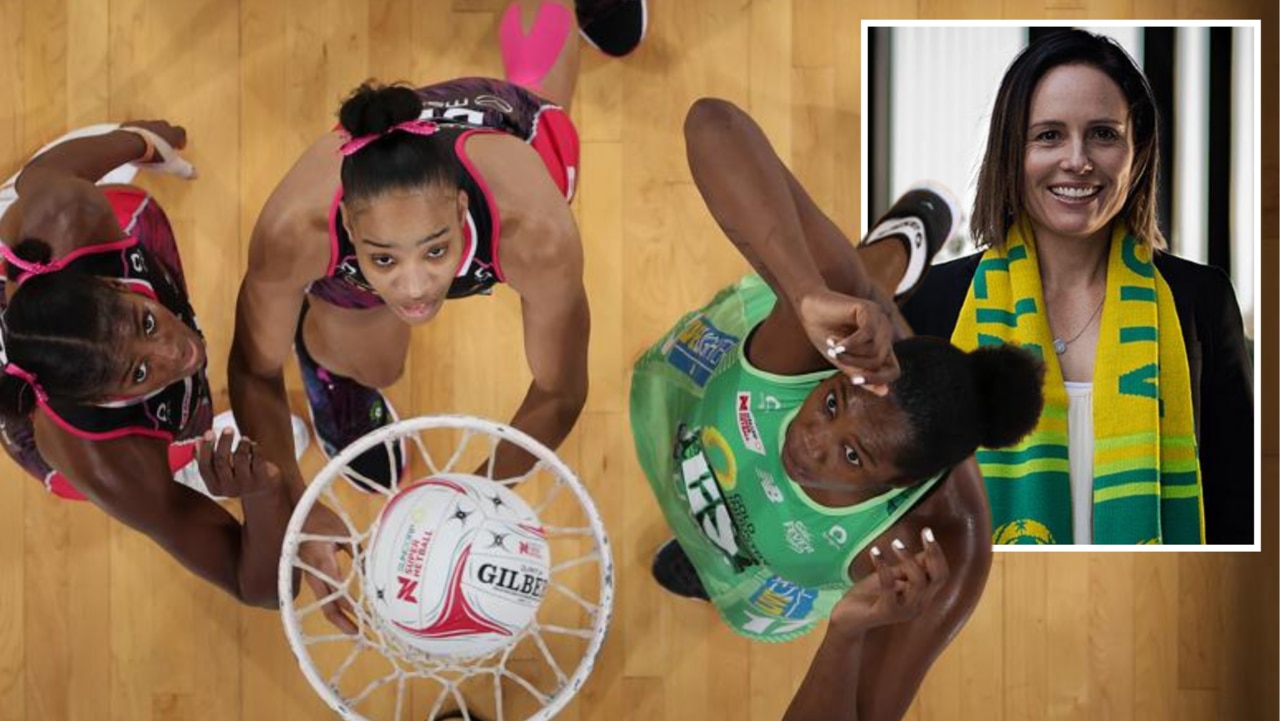 Netball Australia boss Kelly Ryan has outlined the body's plan to save the sport.
At this month's AGM, Netball Australia CEO Kelly Ryan is set to walk through 2021's $4.4 million loss but will also reveal a plan to grow revenue by 30 per cent by the close of 2024.
Part of this plan includes:
* DATA: A push to obtain and leverage membership data from the member organisations to enhance commercial insights for the sport;
* DIAMONDS: Creating more content opportunities for the Diamonds such as playing more internationals on home soil;
* PARTICIPATION: Grow overall participation beyond one million.
She also said executive salaries had already been slashed by $633,000 from 2020 to 2021 – from $2.4m back to $1.8m.
Kelly also defended last season's 22 per cent salary cap increase saying the board supported investing in the game's athletes and "they deserve the money".
But in another blow to the governing body's finances, News Corp can reveal member organisations are considering a motion to cut Netball Australia's cut – or capitation fee – for registration to zero by 2024.
Revenue from capitation fees in 2022 added $1.6 million to Netball Australia's bottom line, but some member organisations are calling for this to be cut by a third in 2023 and then to zero by the following year.
It is understood that NA in turn, will seek to keep capitation fees with only a CPI increase per annum.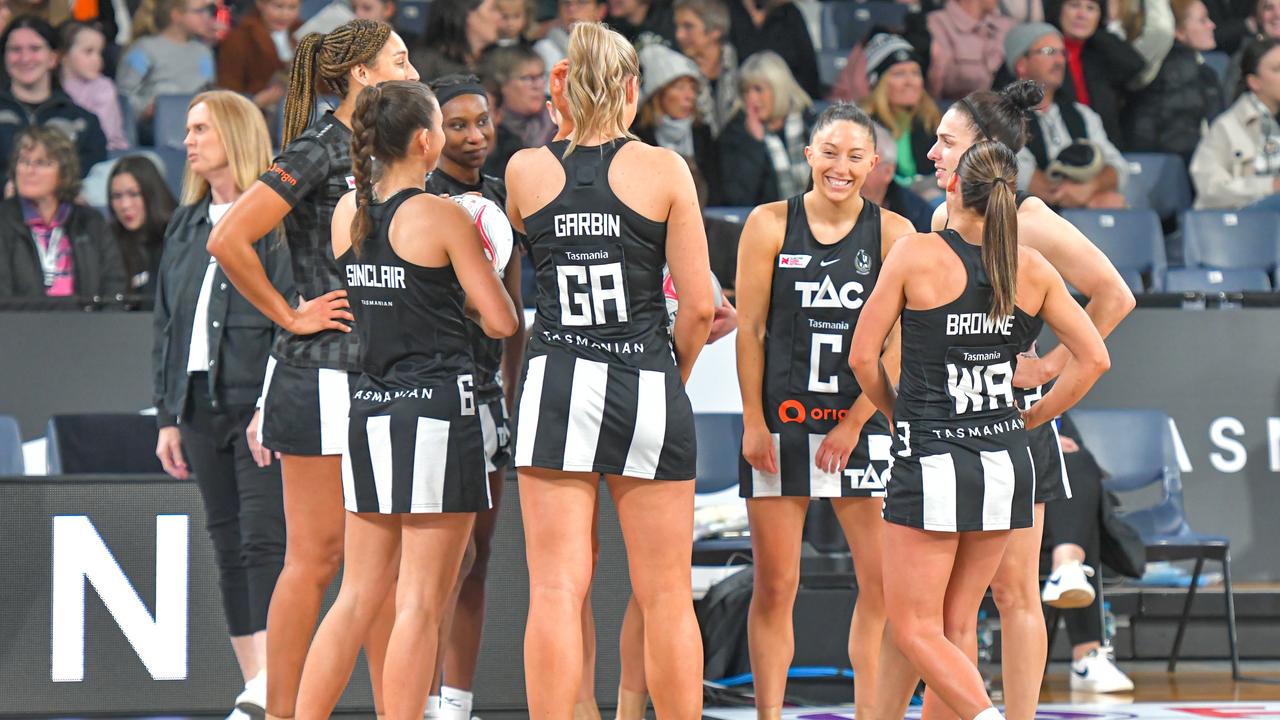 Super Netball expansion is off the table for now
News Corp understands other decisions will focus on smarter financial outcomes on where the Diamonds train and play.
While expansion is a hope for the future – with several NRL teams and an AFL team expressing interest in acquiring a franchise- NA are sorting their finances first before exploring expansion seriously.
Netball Australia hope to deliver a break-even budget this year. Ryan is understood to be reviewing every part of the business with the plan to grow the business of the sport.
When originally asked if the SSN competition could look at culling two-state teams, Ryan replied "everything is on the table" but then clarified: "The SSN will be reviewed."
"We'll assess its weaknesses and opportunities … but we won't be cutting teams. Eight is lean and while we want expansion, right now is about shoring up our finances".
NA's strategic plan for 2022-24 also includes targeting a digital audience to exceed one million people.
A win by the Diamonds at the Birmingham Commonwealth Games would be used as launch pad for NA to generate a larger digital imprint.
Ryan said: "We have digital content opportunities we want to take advantage of, including the Games, we need to start investing in new products to stay relevant.
"Additionally, if we can centralise all data within the sport this will enable better insights and greater commercial opportunities for the sport."
Being an associated model, netball is a bottom-up, or grassroots-funded sport and some member organisations are reluctant to share data over privacy concerns.
Historically this has been a tension point between member organisations and the governing body.
"We are under pressure to find new ways of generating revenue – like all sporting associations we must continue to evolve," Ryan said.
"There's a rich opportunity ahead of the 2027 Netball World Cup but we are facing fierce competition in the women's sport space.
"We want netball to remain the pre-eminent sport and a leading advocate for women and girls but the time is right to play a bigger, more ambitious game."
Rebecca McCloy, commercial director of sport at Foxtel, which is part-owned by News Corp and broadcasts the SSN, said: "We've got full confidence in Netball Australia and are very pleased with the first year of our partnership."
"Together through new landmark shows, innovation in broadcasting and also making games widely accessible via Kayo Freebies every Sunday we have been focused on rebuilding reach and engagement with Netball fans around Australia."
While some critics of Netball Australia believe that the 2016 split from New Zealand was a financially poor move – others who contacted News Corp said; "it has clearly only got better since they ditched the Kiwis".
A TV insider with knowledge of the deal told the News Corp the decision to walk away from New Zealand was financially smart and improved the quality of the netball competition exponentially by moving solely to an Australian domestic competition.
Originally published as Netball Australia's radical plan to avoid financial ruin outlined by CEO Kelly Ryan