Suncorp Super Netball: A lack of peer support is hurting and isolating already vulnerable athletes
Lonely, isolated and with no one to talk to. NAT MEDHURST discusses her personal struggles as an athlete and what she has learned in retirement.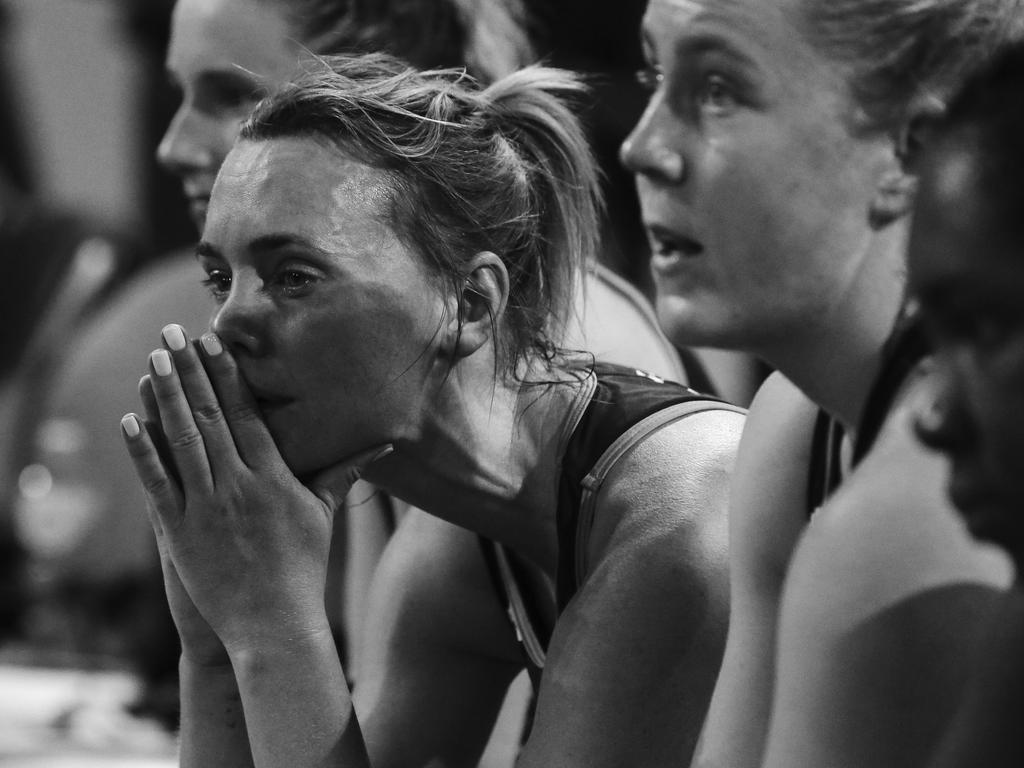 More work has to be done to support professional athletes at all levels according to Nat Medhurst. Picture: James Worsfold/Getty Images
I had the pleasure this week of speaking to a group of elite female athletes who are mothers. I was honoured to be asked to chat to such an esteemed group, but didn't count on the profound impact the conversation would have on me.
Specifically, the power of peers and the impact we can have on others and ourselves by being open when discussing our challenges and triumphs.
Too often in sport we are silenced from talking about real stuff. Surface level conversations are standard and the general catchphrase is when you rock up to training or a game 'you leave your shit at the door' and get to work.
Throughout my playing career I went through it all on and off the court.
On the court there were the highs of World Cup wins and domestic premiership success and the lows of the Delhi Commonwealth Games; the joy of my first Diamonds selection to the despair of being brutally dropped from the Aussie team over the phone; the excitement of playing at new clubs but being blindsided by others.
Off the court I struggled silently with my mental health for a number of years. I experienced a marriage breakdown followed by my greatest relationship and biggest love. I went through fertility treatment and fell pregnant while feeling obsolete and an outcast all in one fell swoop.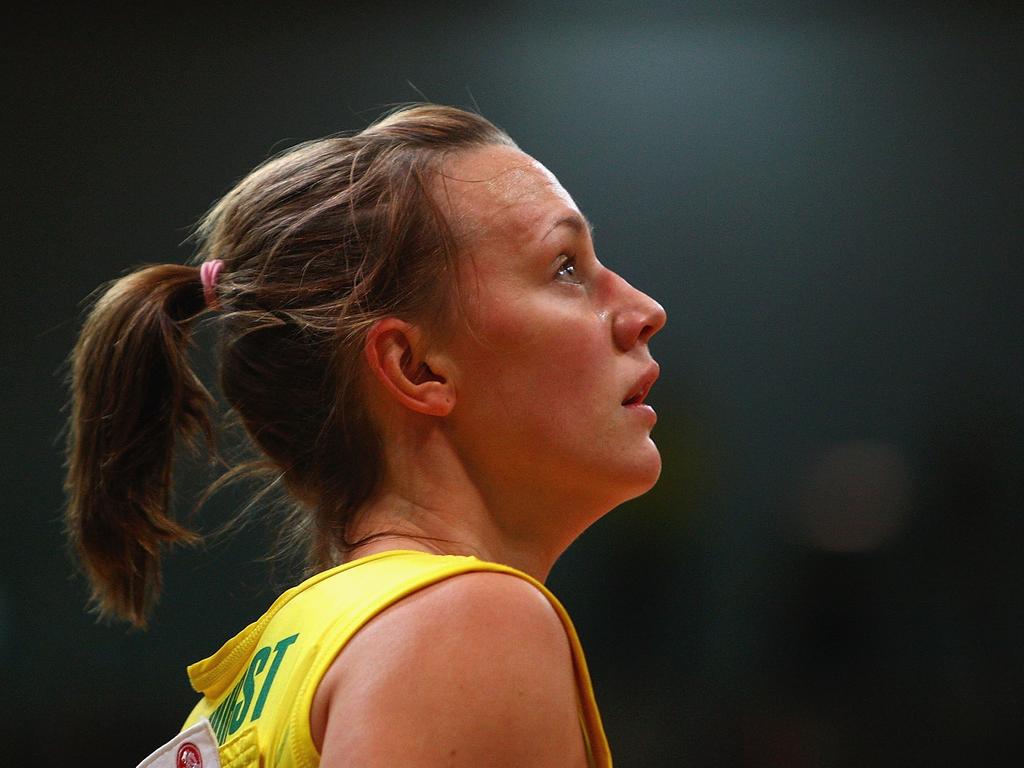 Nat Medhurst felt isolated by off court struggles she was working through during her time as a Diamond. Picture: Cameron Spencer/Getty Images
Throughout most of these experiences, I felt incredibly alone, often unsure of who I was. While on the outside things may have looked different, attempting to navigate these challenges and life changes was all-consuming and incredibly emotional on the inside.
I remember trying to get myself into shape after the birth of my first child. Sleep-deprived, navigating a new role as a mum, financial strain due to Covid-19 and job losses – and all the while, training without any medical/team support to try and get into the hub in Brisbane and join my team to play the back-end of the 2020 season.
While every part of me should have been overwhelmed with love for my new child, more times than I care to remember I was on the floor in our back shed curled up in a ball, sobbing hysterically and feeling so alone. I felt there was no one to talk to; at least no one who I felt would truly understand what I was going through and be there to listen. And those who I thought would have been supportive instead crushed me with their comments about returning to play.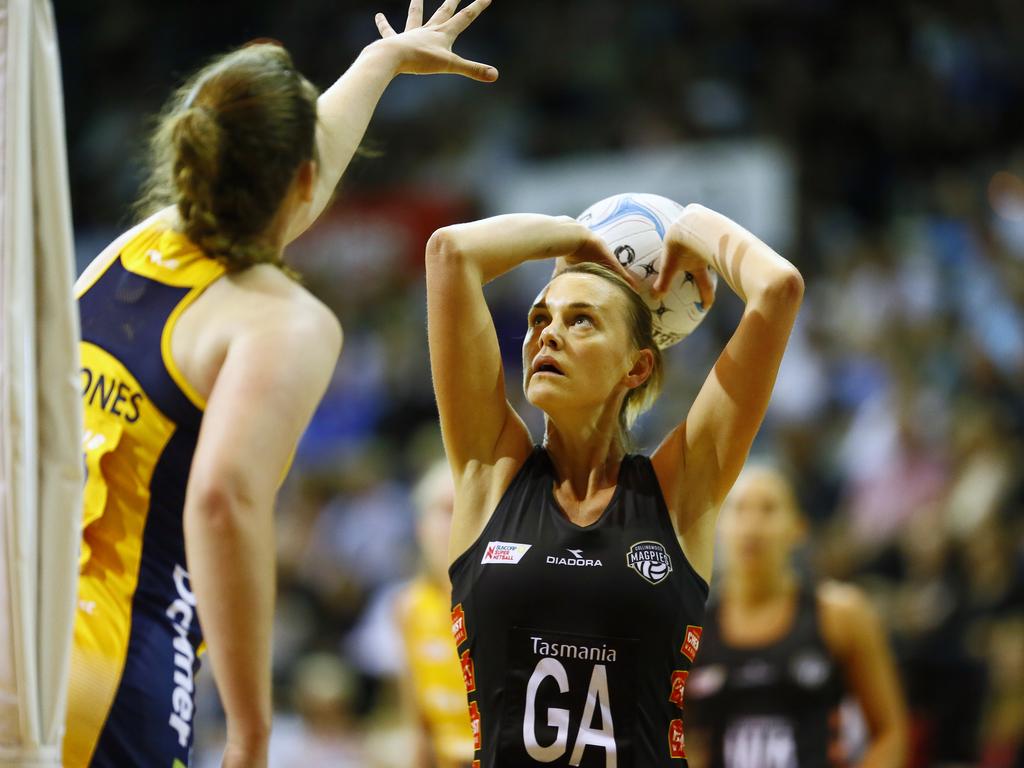 Medhurst made the decision to retire from Collingwood after a poor experience as a young mother and professional athlete. Picture: Matt Thompson
I was told that I was ruining it for all future mums due to the costs incurred by taking myself and my family into the biosecurity hub. This was despite me being a contracted player and there being a pregnancy policy in place to support returning mums. I had become more of a liability than someone returning with a long-term injury. That ultimately led me to my decision to retire.
In this moment, and the many before, who was there to talk to? Who else would be able to help me navigate these situations? As far as I was aware, there was no one who was there to guide me through it or be someone I could offload to. And clearly there was a lack of empathy from those I thought would provide it.
In the 18 months since, I have learned that communicating with fellow peers, both current and former teammates and athletes from other sports, candidly about our life experiences, challenges and triumphs has been one of the greatest gifts my sport has given me. It has provided me – and hopefully them – with a support network that had previously been missing.
One that genuinely cares.
One that actually understands and can empathise with you.
Laughs with you. Celebrates with you.
Even with those players who, during playing days, I may not have been friends with – friendly, yes, but not friends – there are now conversations and an enormous amount of support and mutual respect. That has developed from sharing experiences and being candid about what we are going through. None of the fluffy, surface stuff.
In my case, this group probably doesn't even really know it exists. It is something that has formed organically and, for me, these women, individually or collectively, have been a source of information, of support and of inspiration particularly in navigating motherhood, work and life in retirement.
While talking with the group of sporting mums this week, who all hailed from different codes, I wondered why sports don't engage our past, or current, players more to organise and provide safe networks and forums for others to feel supported.
The topic of this chat was centred around fertility and my experiences – about discussions with medical professionals which led to me finding out I would need assistance to fall pregnant and navigating fertility treatment while playing, as well as returning to play post-birth. It led to discussions from those in the group about their own experiences and challenges, as well as providing a platform for others to ask questions of not only me, but each other.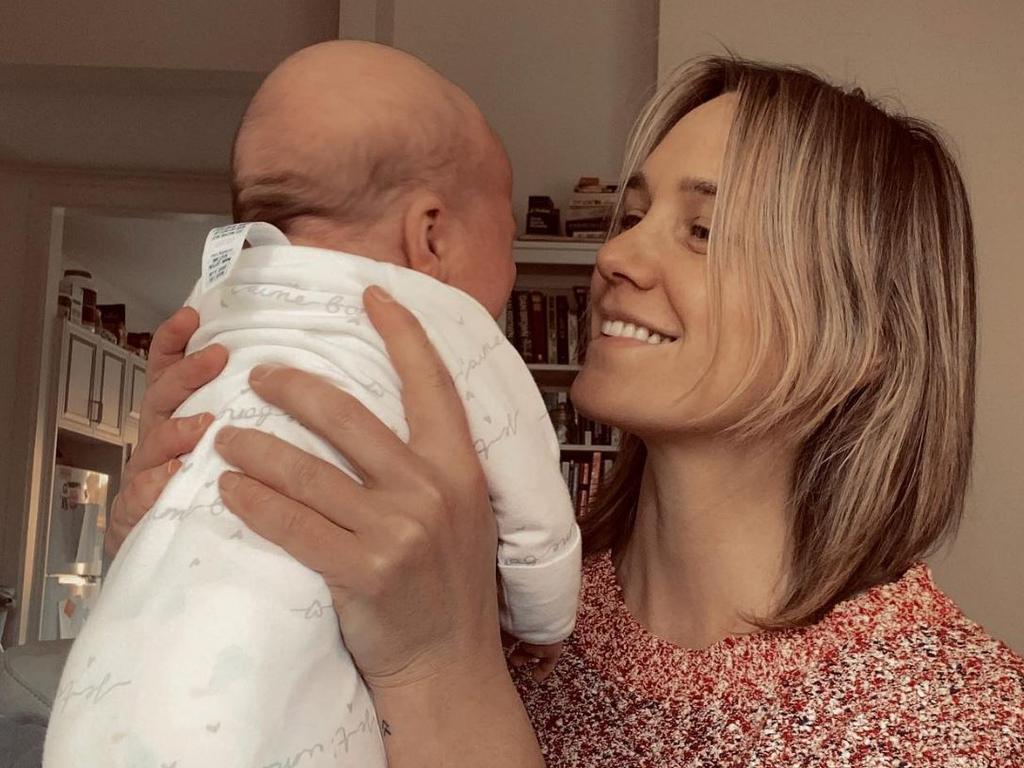 Medhurst believes sporting associations should place more emphasis in providing safe networks for athletes who are mothers. Picture: Instagram
Sport loves to say that culture and change need to be player driven. Well, maybe this also applies to the support and engagement provided to our athletes. Sports psychologists, wellbeing managers, dietitians and doctors will always, always have their place, but, if I'm being completely honest, the conversations that have been most impactful and significant have been those I have had with my sporting peers post-retirement.
We share experiences without judgment or concern. Divulging any vulnerabilities or issues in these forums won't result in us being sidelined. We are mentored by those who have been there and done it.
Is the expectation really that the challenges athletes face during their sporting careers should be internalised and carried with them, silently? That it isn't until you retire that you can receive the support of your peers to talk about these issues and resolve them?
In my opinion, a reason this happens is many are afraid to talk about these (and other) issues for fear of repercussions. After dealing with mental health issues and finally telling my coach about those struggles, I was questioned about my ability to function in an elite environment and whether it was 'safe' for me to travel with the team. Hang on. I had been 'functioning' for four years! I just hadn't made the issues known. And yet apparently now, because it was in the open, I was not a safe teammate?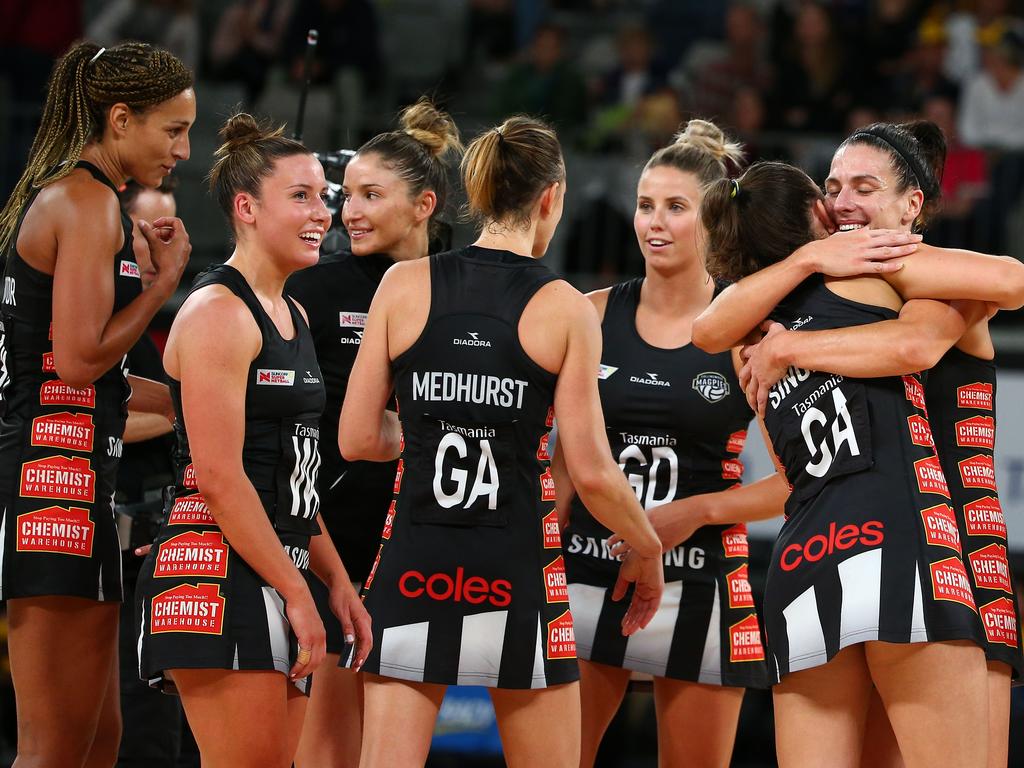 Medhurst was devastated to hear her coach believed her mental state may adversely affect her Collingwood teammates. Picture: Scott Barbour/Getty Images
Another factor is the strong competitiveness athletes have with each other. Off-court weaknesses and vulnerabilities are just as protected as those on it. And it just isn't with opposition: athletes also protect themselves from their own teammates. As mentioned previously, you are expected to leave your shit at the door, suck it up and get down to business.
If there is a resource that could be most crucial to an individual's ability to thrive in a sporting world, while concurrently facing challenges along the way – getting dropped from a team, a relationship breakdown, dealing with pregnancy and parenthood and so on – it is our sports' biggest assets: the players themselves.
Sadly, they are currently the most untapped resource. And players are suffering as a result.