Suncorp Super Netball preliminary final will be contested by teams hit hard by Covid-19
Finals are nerve-wracking at the best of times and even more so with Covid-19 looming over players and clubs, writes NAT MEDHURST.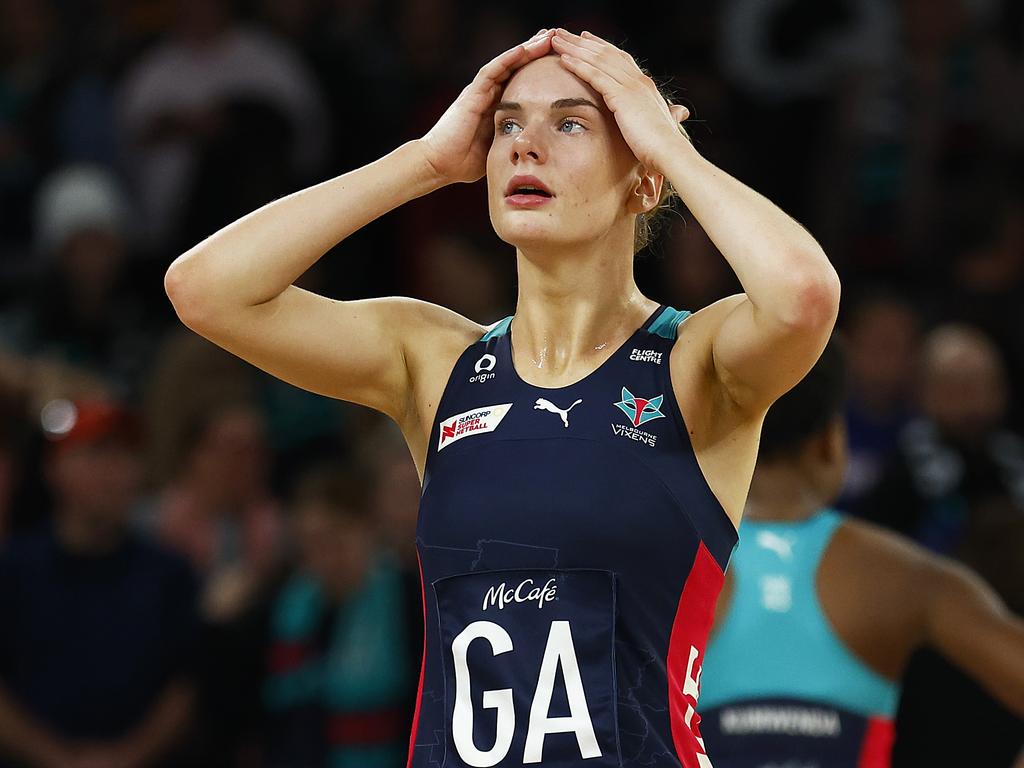 Kiera Austin will be absent for the Vixens this weekend due to Covid-19. Picture: Daniel Pockett/Getty Images
In sport, returning a positive test is generally not a good sign. Even a test of the pregnancy kind can be an unwelcome one, depending on who you're asking. But this year, more than any other, there have been unprecedented levels of anxiety about the sight of those two lines on a stick.
Covid has delivered sport a fair whack in a number of ways. This year, netballers would have been hoping for a far more normal season and less drama than the previous one, particularly after Western Australia premier Mark McGowan opened borders to the rest of the country.
Yet, for all that hope, this season has been another one of chaos, uncertainty and frustration.
And here we are, approaching the penultimate game of the Suncorp Super Netball season, and Covid-19 is still impacting the competition with Kiera Austin ruled out of Saturday's preliminary final.
To chart the chaotic journey of this season, let's go back to round two.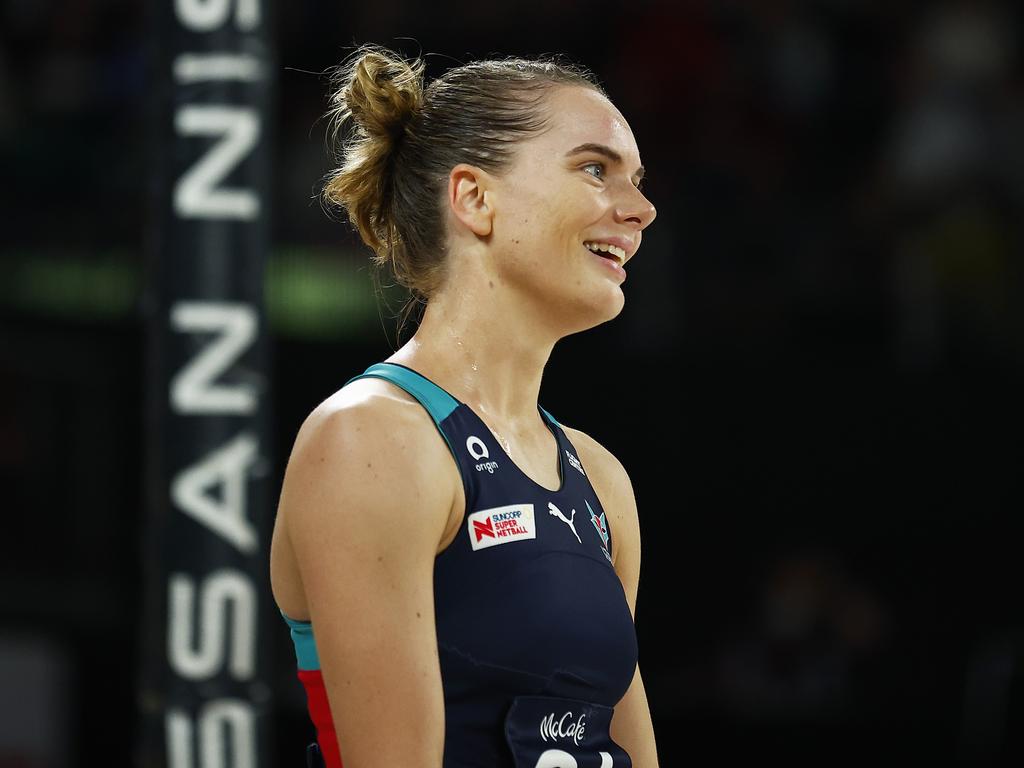 An unlucky Austin will have to watch the preliminary final from home. Picture: Daniel Pockett/Getty Images
The GWS Giants took a huge hit when six of their squad players were unable to play their match against the Adelaide Thunderbirds under the health and safety protocols. What made this interesting was that the league had just released their Covid-19 contingency framework that clearly outlined: "The League will consider a team's request to reschedule a match if … five or more squad players are impacted by Covid-19."
At the time, clubs sought clarification from the league that the "squad" included players outside of their contracted 10 players. They were assured it did.
Yet, when the Giants approached the league to postpone their round two match on the back of six squad players, including three contracted players, being ruled out due to Covid-19 protocols, their request was denied.
All of a sudden, 10 "squad" members referred only to contracted players. As I wrote in a previous column, this was concerning on multiple levels, most notably the huge disconnect between the league and its clubs and players on their understanding of the issue.
The Giants played and lost.
They would lose three matches in a row.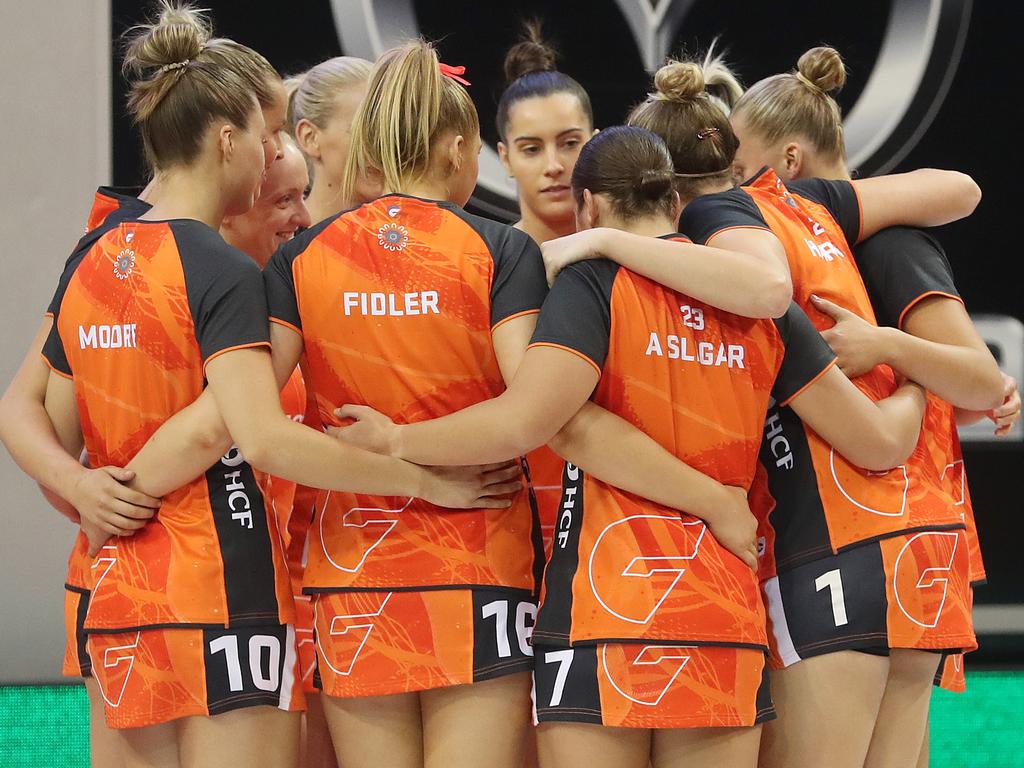 An understrength Giants side had to take on the Thunderbirds in round two. Picture: Sarah Reed/Getty Images
Covid dramas continued throughout the season. Speaking to players, or anyone who has contracted the illness, the effects last longer than seven days. Some players were back on court and competing at the elite level within 24 hours of being cleared to play. It hit them hard. You could clearly see many of those players sucking in the big ones and physically struggling to compete in the aftermath of having the disease.
Now we've arrived at the finals and coronavirus is still playing havoc with the season.
Austin, the Melbourne Vixens goal attack, has been ruled out under the health and safety protocols. Austin is a starting player, and that makes a significant difference, given the do-or-die nature of the game. The minor premiers could be bounced out of the finals in straight-sets.
All clubs have confronted obstacles throughout the season. For the Giants, it has been Covid-19. For the Vixens, it has been injury, with young shooter Rahni Samason spending a large portion of the season out with a knee injury.
Samason is now back in action and, last week against the West Coast Fever, came on and shot 8/9 and an incredible 10 from 14 super shots. This week will be different, though. When Samason came on last week, the Vixens were looking down the barrel of a 20-goal deficit. And while Samason is an amazing long-range shooter, the pressure was long gone.
On Saturday, assuming she takes on the role of starting goal attack in place of Austin, she is stepping into a completely different game. There is no hiding that fact. Samason, who from afar seems to have a mature head on her shoulders, needs every single player around her to pull their fingers out after a dismal outing last week and give her more breathing space – especially with Giants defender April Brandley breathing down her neck.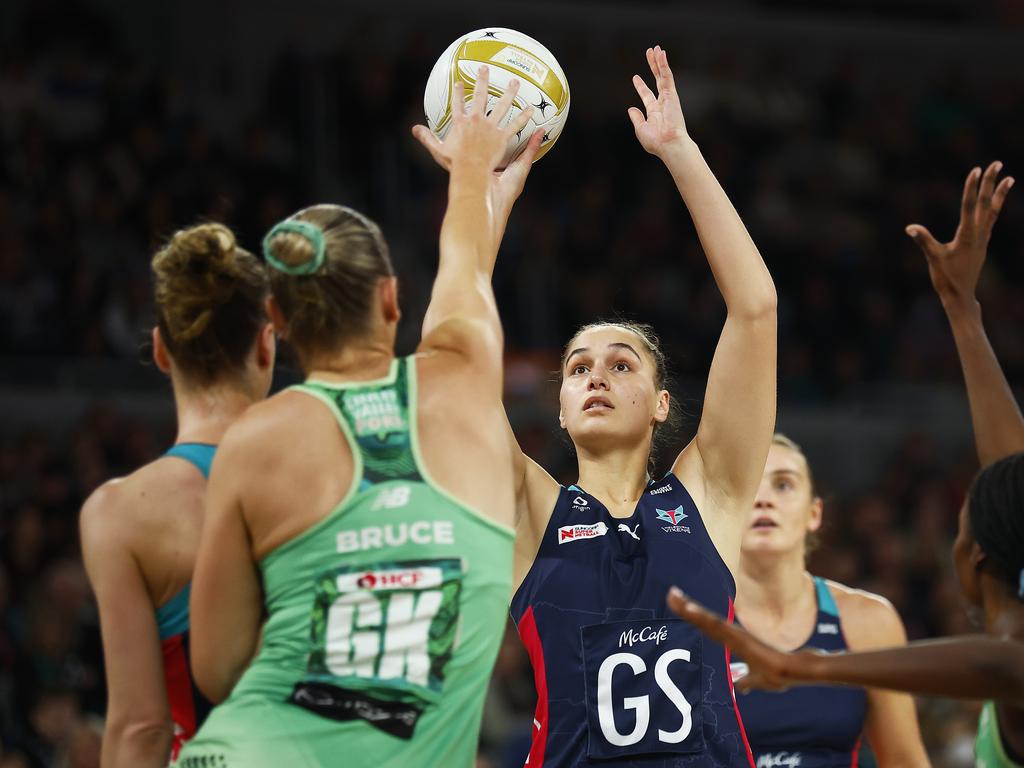 Samason faces a big challenge trying to fill the boots of Austin. Picture: Daniel Pockett/Getty Images
I can't imagine how Austin would be feeling, or what it would have been like making the call to the club to tell them her Covid-19 news. It has been a big year: back from a season-ending ACL last year, a new club, Commonwealth Games selection and now this. Working out how she contracted Covid-19, or was in a position to be deemed a close contact, would be a waste of energy at this point. Nothing can be done except attempting to deal with the emotion and disappointment of not being able to play.
The Giants will have no sympathy for the Vixens.
Their spot in finals looked out of reach after their earlier Covid-19 battles and they had to fight hard to make it where they are. They will be confident and ready to pounce on a club that has been less than impressive in recent weeks and is still recoiling from the Austin news.
What makes this more interesting is that, unlike normal society, where testing is not required for 12 weeks post Covid-19, SSN have implemented a policy where players and staff are required to test after eight weeks and any positive test rules them out. Many players from the three clubs remaining in the finals missed matches mid-season under the health and safety protocols. And now that testing window is back open. It would be interesting to know why a closer testing period was implemented, particularly given that players face stricter restrictions above and beyond the general population, including social interactions and limitations on what this looks like.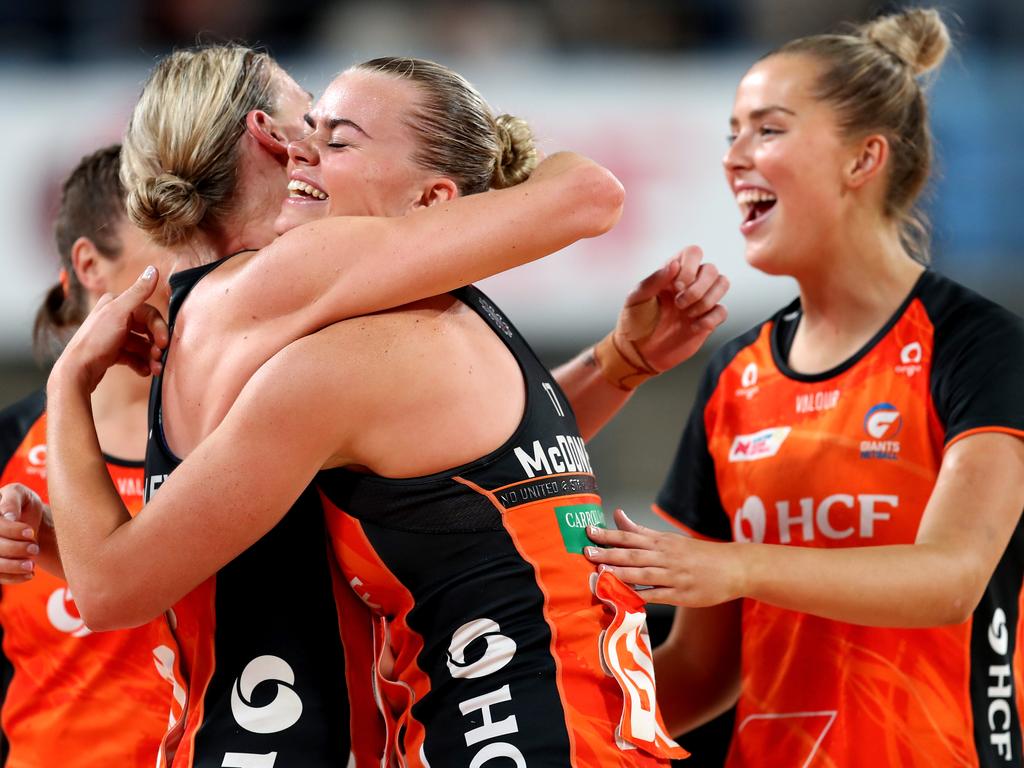 The Giants will hope they can take momentum out of their win over the Magpies last weekend. Picture: Brendon Thorne/Getty Images
Whatever happens on Saturday, and whoever makes the grand final to take on the West Coast Fever, there is no doubting the Covid-19 related anxiety bubbling away in the background. It is draining and I know individuals are feeling it.
The fear of seeing those two lines.
When you are heading into the biggest match of the year, that is the last thing you need. It's additional stress to carry. You would assume that, on the back of Austin's news, clubs are taking an even more cautious approach and keeping their biggest assets wrapped in cotton wool.
While the focus is going to be on the 60 minutes of netball being played on Saturday evening, come Sunday morning, every day until the grand final is going to be filled with apprehension every time that cotton tip goes up the players' noses. That 15 minutes will feel longer than any quarter of netball and be filled with dread.
After another challenging year, Covid may yet have a few acts left to play.