Super Netball 2022: Ex-Diamonds star Caitlin Bassett calls for crackdown on contact in netball
Super Netball detractors take note — Caitlin Bassett says the competition is "bruising" and getting even more physical, revealing the injury toll of her career.
Non-contact, you have to be kidding.
There has been a myth around netball that it's non-contact, which is incorrect.
Today's elite netballers bear little resemblance to those who played the game even a decade ago. They are fitter, stronger, faster and very competitive.
So far removed is the game from braids and scrunchies that netball is now referred to as a contact-contest sport that allows players to come into contact with one another ­during a contest.
Watch Suncorp Super Netball on Kayo. Every game of every round LIVE. New to Kayo? Try 14-days free now >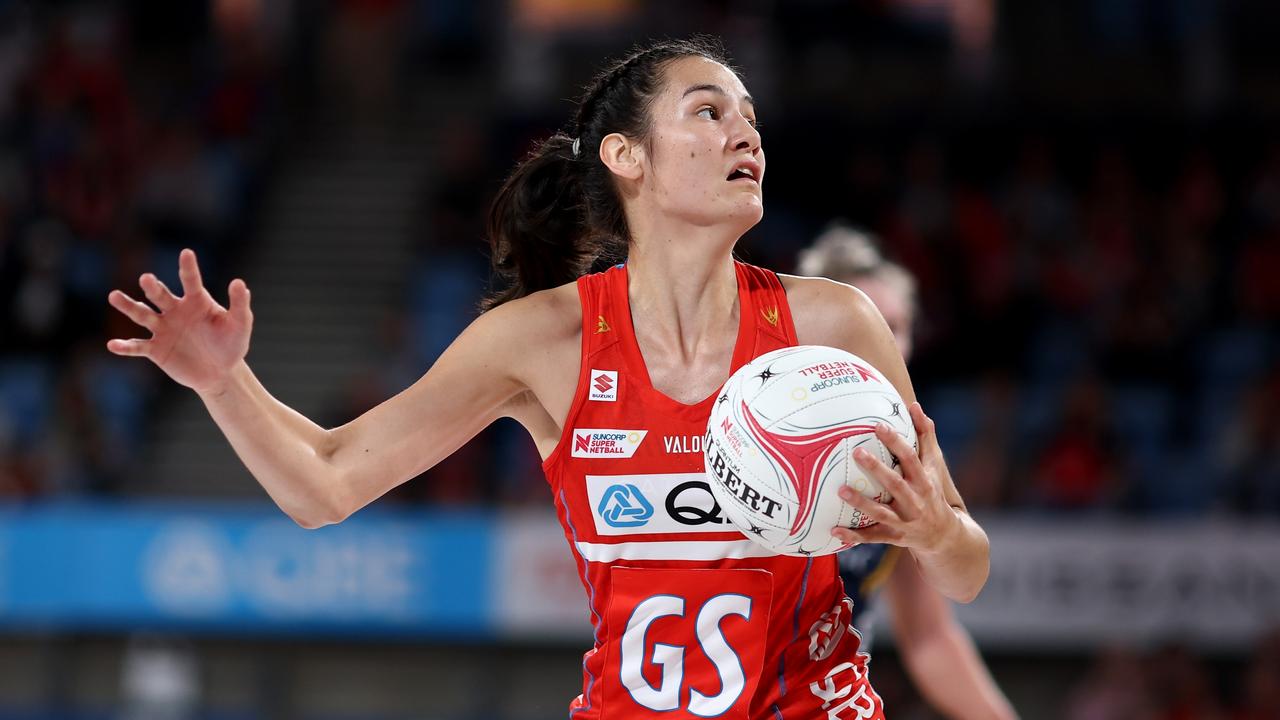 Young Swifts star Sophie Fawns was on the receiving end of some rough contact. Picture: Getty
With cameras capturing every move, players can no longer get away with the off-ball niggle which had become common.
Pushing, grabbing arms and even using a player's dress to overpower an opponent are now being seen by impressionable young fans at home.
The issue was put under the spotlight after the Super Netball clash between Swifts and Lightning in round 6.
Sunshine Coast defender Kate Walsh was clearly seen getting away with some questionable contact on young Swifts shooter Sophie Fawns.
Fans online were divided as to who was at fault.
Did the experienced Walsh go too far? Was Fawns out of line in trying to hold her position in the circle?
As someone who has played more than 200 games at the elite level in the world's premier domestic competition, the physicality since the launch of Super Netball league in 2017 has been ... bruising.
I've had black eyes, split lips, concussion, a fractured coccyx and a broken arm from the push and shove that happens in the goal circle.
Super competitive players will do whatever it takes to win, especially if the umpire is allowing it. In the past few rounds, penalty rates for some teams have been sitting in the 70s, which is massive.
We want defenders to be contesting to win the ball but there is a fine line between contesting and contacting.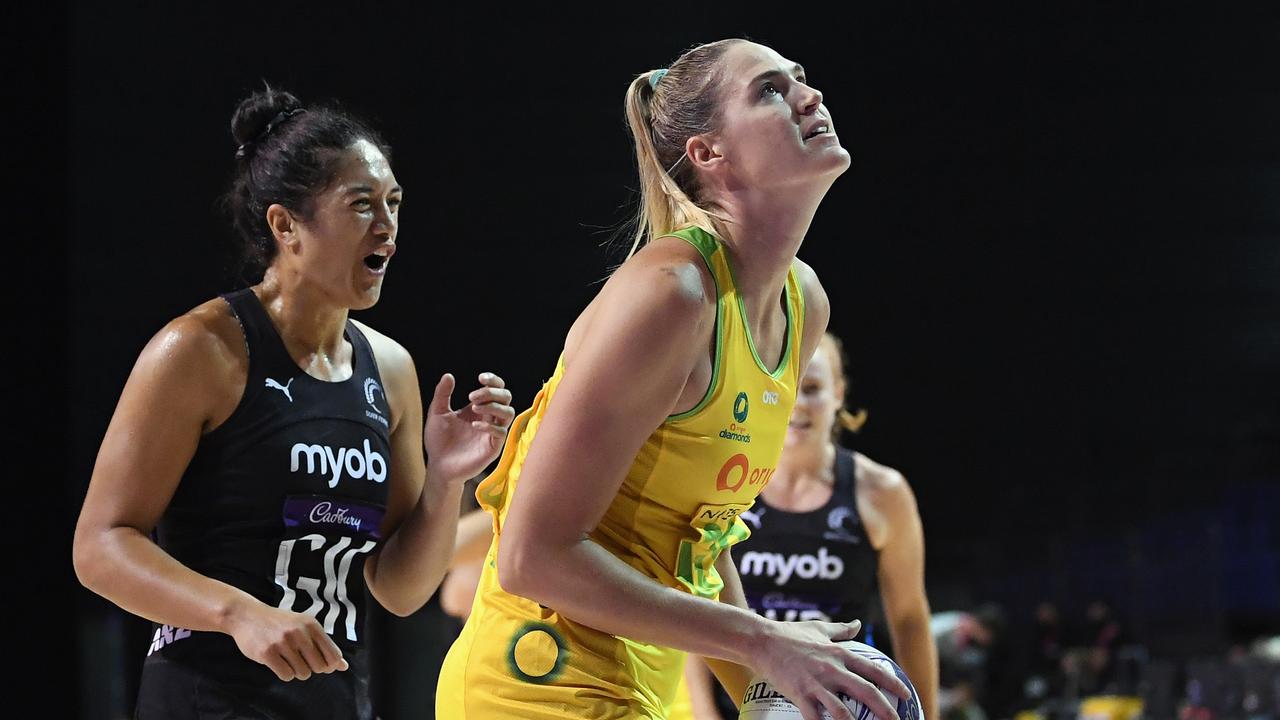 Bassett played 100 games for the Diamonds in a decorated 13-year international career. Picture: Getty
Shoving, grabbing and holding on to players have no place in netball. It is giving the sport a bad name and cannot continue to go unchecked by umpires, coaches and players.
And hitting a player in the head is a no-go zone.
All sports are beginning to realise the impact and long-term consequences of concussion and our sport needs to provide a safe environment.
Players will do whatever it takes to win because it is so competitive but it is up to the umpire to really set the scene and say "enough is enough".
The contact which ignited this conversation was pretty blatant and the fact that it was about a young player got everyone talking.
I don't want any young player who saw what happened thinking that is what they need to do on their local club netball court.
What the girls are putting out there is being seen by the entire world. We want the competition to be known for having the best players playing the most skilful netball – not for being unsportsmanlike and ­ underhanded.
It is teaching bad habits to players who won't get away with it at an international level.
We've seen penalty rates creep up massively this season. There have been teams sitting at 70-plus penalties a game, which is outrageous.
The onus is on the player to play clean and within the spirit of the game.
Originally published as Super Netball 2022: Ex-Diamonds star Caitlin Bassett calls for crackdown on contact in netball