How the NFL's concussion settlement changed the debate about 'race norming' in medicine
After settling an explosive lawsuit, the league is taking on a bigger challenge: overhauling cognitive testing in a field that has long adjusted results based on race.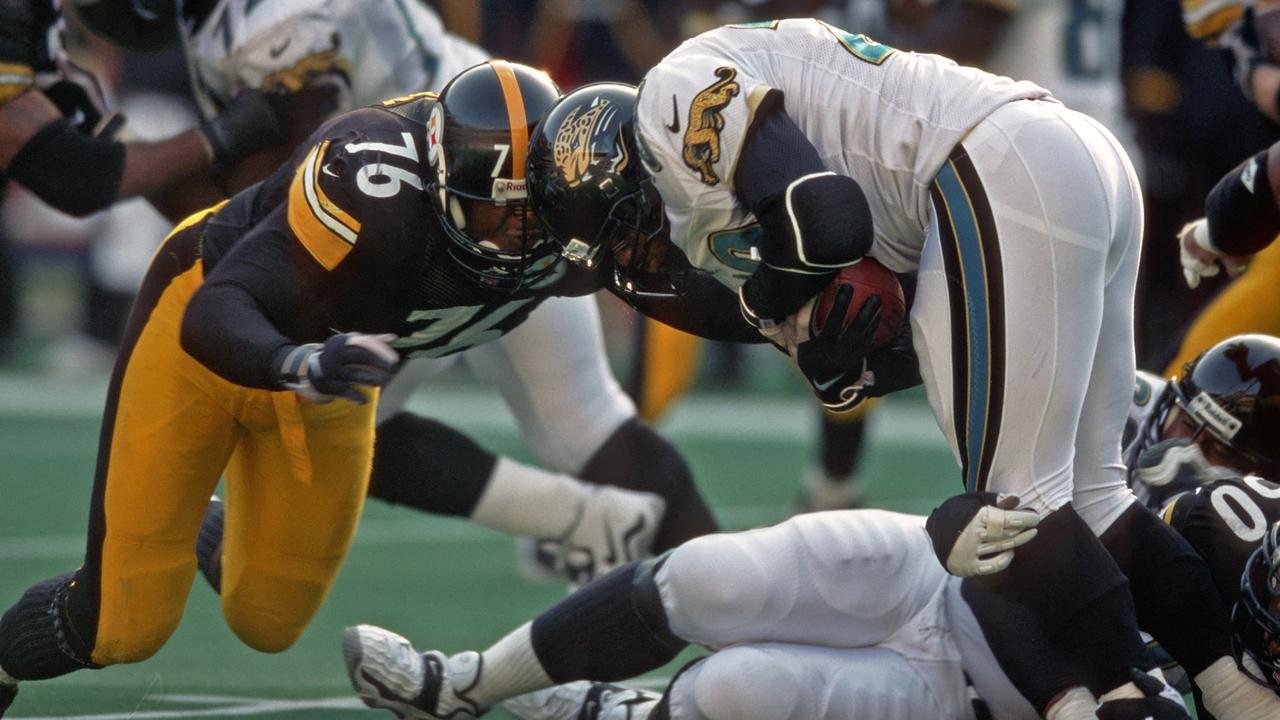 Concussion has long been an issue in the NFL, and recently the league agreed to a settlement discontinuing a little-known practice called 'race norming. Picture: George Gojkovich/Getty Images.
Last month, the National Football League agreed to a settlement discontinuing a little-known practice called "race norming" that had become a lightning rod in its billion-dollar concussion fund with former players.
The league had been sued in federal court by Black claimants who alleged they had been blocked from securing payouts because the use of race norms in assessments of their brain injury assumed that they would have had lower cognitive test scores when healthy than white players.
In the agreement last month — between the league, the players in the concussion settlement, and the Black players whose head-injury claims were denied — the NFL and lawyers who worked on the initial concussion settlement said that race norming had not been deliberately introduced into the diagnosis plan. Instead, they said, the neuropsychological evaluations relied upon industry standards and expert opinion and the use of race norms was not required.
The accusation that the use of race norming was influencing the concussion settlement was particularly problematic during a year when the NFL was trying to show that it stood with Black players after years of division over social-justice protests during the national anthem and the Black Lives Matter movement.
The agreement, however, reflected a new task for the league: creating a comprehensive system to fairly evaluate head-injury claims, when race norming has been embedded in neuropsychology for decades.
It isn't clear what impact race norming has had on the NFL's concussion payouts to date. The settlement agreement in the race-norming cases says that an expert panel found that demographic adjustments, such as race norms, did not have an impact on a sample of nearly 700 claims that were analysed.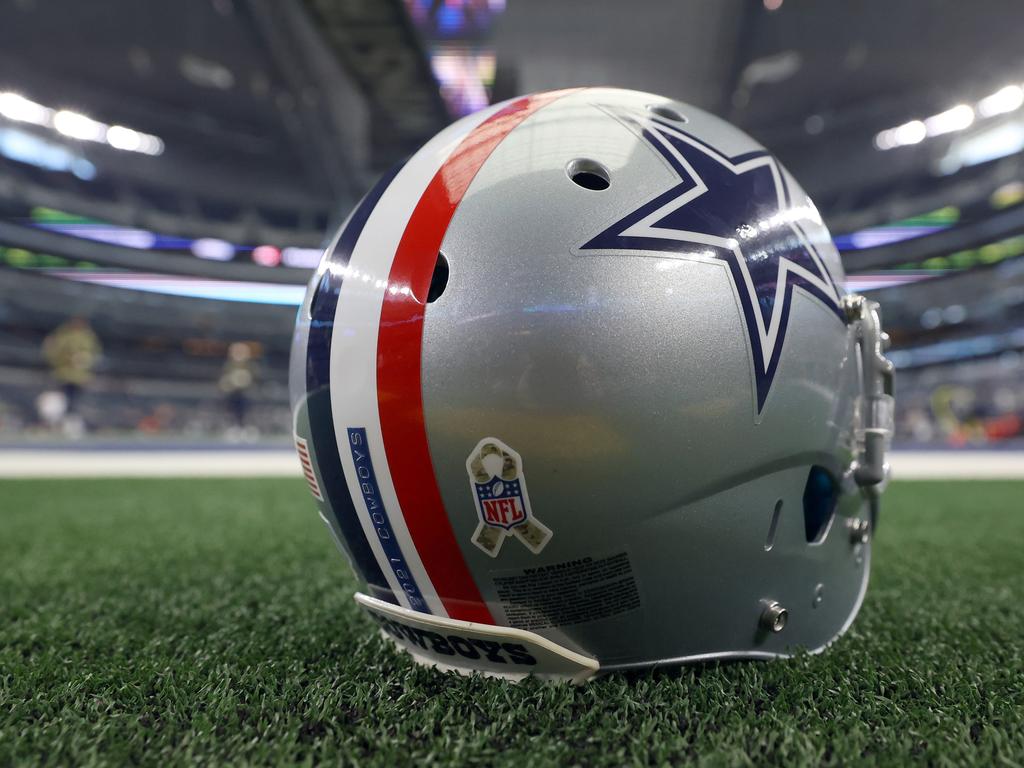 The NFL was facing law suits from Black claimants who alleged they had been blocked from securing payouts because the use of race norms in assessments. Picture: Tom Pennington/Getty Images.
Lawyers for the plaintiffs, however, believe that in individual cases the effects of the race norming will show up, and that people will see greater payouts, after non-white players are evaluated with adjustments for education and age but not race.
The NFL, which has paid out more than $900 million in claims as part of the settlement, now will fund a "working group of experts to develop methods that do not reference race, specifically applicable to the population of NFL Players." The new agreement said the parties "hope that this work will provide a basis for accurate diagnosis for former NFL players, and potentially beyond that."
"We believe that the evaluation process contained in the agreement will have broad diagnostic applications, and welcome the opportunity to work with the greater neuropsychology community on the benefits of the cognitive evaluation process developed by the expert panel and set out in the agreement," said Brad Karp, the chairman of Paul, Weiss, Rifkind, Wharton & Garrison LLP who represents the NFL in the settlement.
Actually doing that may be difficult because of standards that long predated any connection to football. Race norming has been a longstanding practice with surprisingly wide acceptance in neuropsychology.
"I'm hopeful that this situation with the NFL is going to represent a turning point for the field in neuropsychology and a broader milestone for the medical field," said Katherine Possin, an associate professor of neurology at UCSF who has written about the perils of race norming. "Within the field of neuropsychology, I think people are moving away from race norms because of the situation with the NFL."
Neuropsychologists have long wrestled with how to assess an individual's cognitive capacity, and the impact of an injury on it. This usually means cognitive tests, in which many researchers have identified Black Americans performing less well than white Americans, for widely debated reasons.
This isn't because of lower ability based on race, neuropsychologists say, but rather because of either the tests themselves or other social factors — such as unevenness in education. A so-called "culture-fair" test that is widely accepted as accurate remains elusive, though it has been a holy grail for decades.
Robert Heaton, the University of California, San Diego professor of psychiatry whose "Heaton norms" adjusting for race could be used in the original settlement agreement, defended them in an email.
"There are lots of background differences that may explain those differences in test performance between non-Hispanic Whites and Black individuals in this country (e.g., differences related to experience of racial discrimination, stressful life experiences, consistent access to good nutrition and healthcare, educational opportunities, etc.), but these are extremely difficult to measure, quantify and "correct for" in interpreting test results," he wrote.
The race-norming settlement said the Heaton criteria and other demographic adjustments were used because they are "widely accepted by neuropsychologists for use in the diagnosis of cognitive impairment in clinical practice."
One reason the use of such practices has not gotten more attention before is that the NFL concussion settlement is a relatively rare type of case in which people who suspect they have a brain injury would prefer to have that confirmed, with compensation, and are aggrieved to be told that they don't qualify.
Possin, the UCSF professor, considers Heaton a mentor but says that the demographic adjustments that were once an attempt to take a step forward in accurate diagnostic approaches are now inadequate.
"Correcting for it is really very crude," she said. "It's using race as a crude proxy for lifelong social experience."
An 'End Racism' logo painted in the end zone at MetLife Stadium. Picture: Benjamin Solomon/Getty Images.
Possin suggested that instead of using race, tests could take a more precise approach to measuring the factors that cause differences in cognition. She proposed a more complex formula that would compare and adjust scores based on factors such as age, education but also quality of education, complexity of the taker's occupation and more to determine how they would be expected to perform on the exam.
Justin Wyatt, the lawyer who brought the original complaint on behalf of Black players, said that he would like to see more data points established by the expert panel, in an attempt to capture people's differences as accurately as possible. "The expert panel has a wealth of information about many former NFL players to create precise modelling for this population," he said.
Other researchers have proposed relying more heavily on the results of certain tests — such as reading or vocabulary — that are thought to be the most influenced by quality of education, and the least affected by concussions, to give an indication of the taker's scores before injury. Their scores could then be adjusted based on those norms, rather than race.
"Instead of using the race norms, we'd just use their vocabulary score as an estimate of their pre-existing skill level," said Philip Gasquoine, professor of psychology at the University of Texas Rio Grande Valley. "It isn't a white and a Black thing, it's just vocabulary."
– Wall Street Journal