Miami Dolphins owner suspended for tampering with Tom Brady and Sean Payton
Miami Dolphins owner Stephen Ross has been hit with a lengthy suspension and seven-figure fine after an NFL-led investigation found the team held talks with Tom Brady while he was under contract with other teams.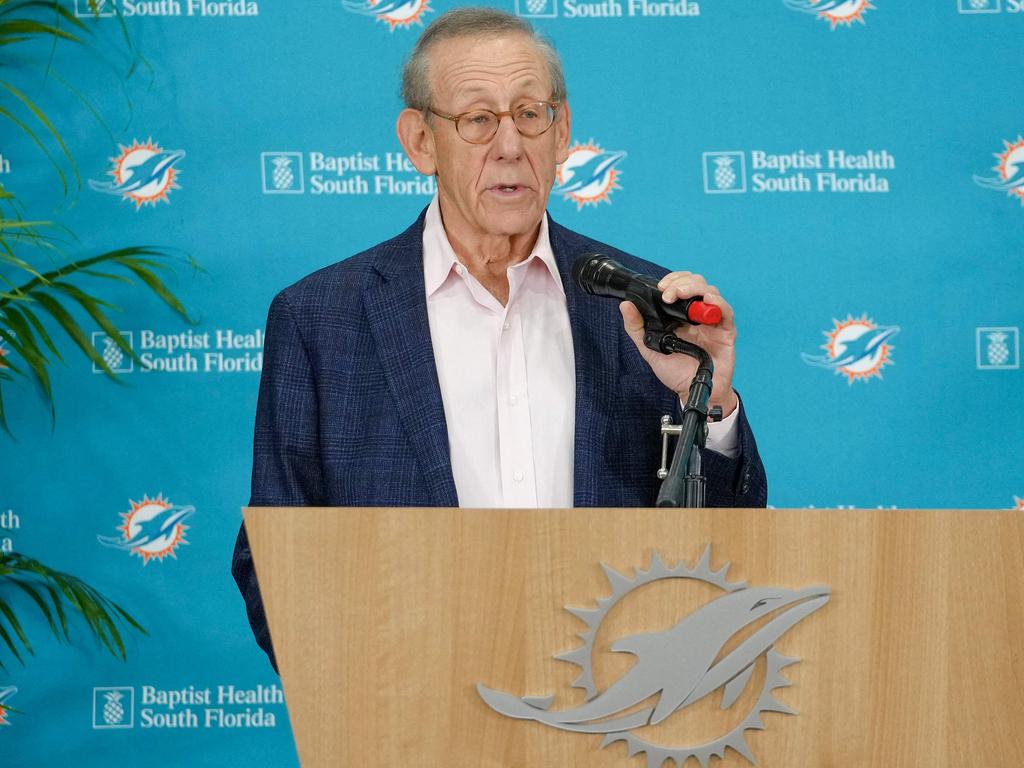 Miami Dolphins owner Stephen Ross has been suspended and hit with a $1.5 million fine. Picture: Eric Espada / Getty Images
An NFL-led investigation found that the Miami Dolphins tampered with superstar Tom Brady while he was under contract with other teams, prompting the league to take the extraordinary step of suspending team owner Stephen Ross in addition to issuing fines and taking away draft picks from the team.
The probe found that on numerous occasions, while Brady was a member of the New England Patriots and later the Tampa Bay Buccaneers, the Dolphins' ownership had impermissible communications with the legendary quarterback, in violation of league rules. Those talks explored the possibility of Brady becoming a part-owner of the Dolphins or possibly playing for the team.
The violations, which commissioner Roger Goodell dubbed "unprecedented," occurred over several years and also involved an effort to lure former New Orleans Saints coach Sean Payton, also in violation of league rules because he was also under contract with another team.
Ross is suspended through Oct. 17, 2022, according to the league, and will be fined $1.5 million. Bruce Beal, one of the team's minority partners, may not attend league meetings for the rest of the 2022 season and was docked $500,000. Miami will also surrender its first-round pick in the 2023 draft along with a third-rounder in 2024.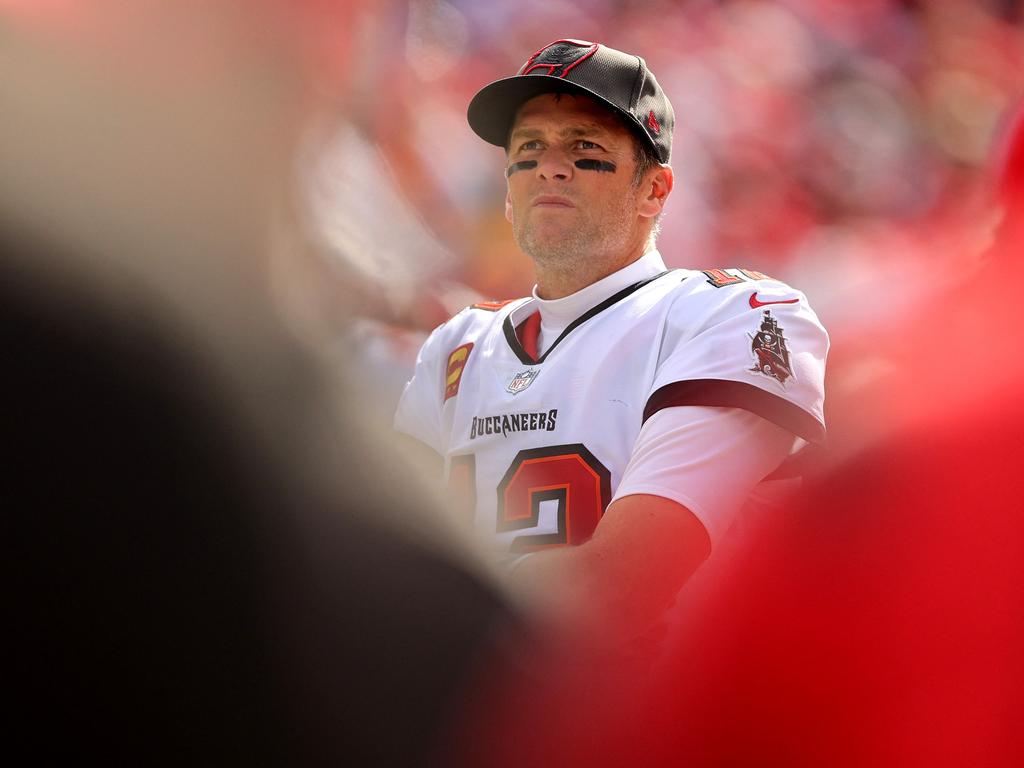 The Miami Dolphins made several attempts to lure over Tom Brady. Picture: Michael Reaves/Getty Images North America
"The investigators found tampering violations of unprecedented scope and severity," Goodell said. "I know of no prior instance of a team violating the prohibition on tampering with both a head coach and star player, to the potential detriment of multiple other clubs, over a period of several years. Similarly, I know of no prior instance in which ownership was so directly involved in the violations."
The NFL's probe into the Dolphins was led by former U.S. Attorney and Securities and Exchange Commission chair Mary Jo White. It was prompted by an allegation raised by former Miami coach Brian Flores, who earlier this year, in a racial discrimination lawsuit, accused Ross of offering to pay him to lose games. White's probe found that the Dolphins did not intentionally tank to lose games in 2019.
The NFL's summary of White's findings, though, noted that on a number of occasions Ross expressed that the team's position in the 2020 draft should take priority over winning games in 2019.
In a statement, Ross argued that the investigation cleared the team of issues related to tanking. He also said he disagrees with the independent investigation's conclusions about the tampering, but that he will accept the end punishment.
"With regards to tampering, I strongly disagree with the conclusions and the punishment," Ross said. "However, I will accept the outcome because the most important thing is that there be no distractions for our team as we begin an exciting and winning season. I will not allow anything to get in the way of that."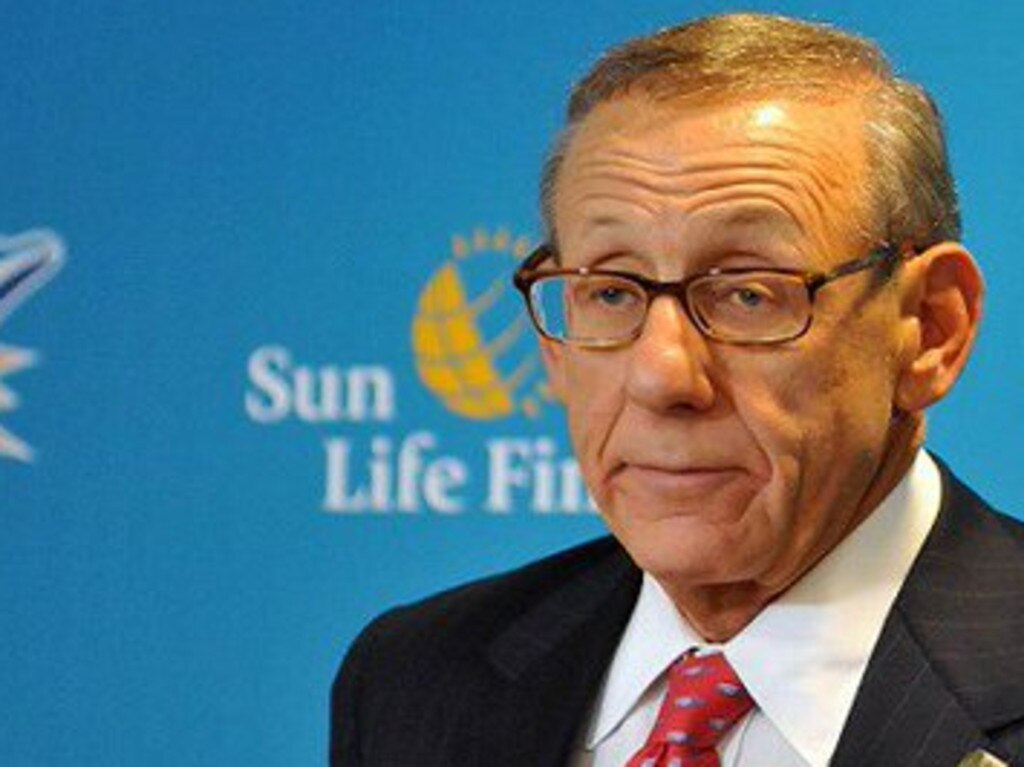 Stephen Ross has accepted the outcome of the findings.
Beal did not immediately respond to a request for comment.
Ross, 82 years old, is a billionaire real-estate titan as the chairman and founder of Related Cos., the firm known for developing the sprawling Hudson Yards project in Manhattan. He first bought into the Dolphins in 2008 and became the team's controlling owner a year later. The team has not won a Super Bowl during his time in charge. He is also known as a mega donor to the University of Michigan, where the business school is named after him.
Beal is one of Ross's top lieutenants at Related as the company's president. He and Ross had also previously struck a deal for Beal to become the Dolphins' majority owner if Ross were to sell, a person familiar with the matter said.
The drastic action taken by Goodell against Miami comes amid a summer of high-profile scandals for America's most popular sport. On Monday, a neutral arbitrator suspended Cleveland Browns star quarterback Deshaun Watson for six games after allegations surfaced over the past year from dozens of women who accused him of sexual misconduct during massage therapy sessions. Watson has denied wrongdoing, and the league, which sought to punish him for at least one season, still has the capacity to appeal the suspension to obtain a longer ban.
Ross also isn't the only owner facing scrutiny. Washington Commanders owner Dan Snyder testified in front of the House Oversight and Reform Committee last week as part of the congressional investigation into the team, its workplace culture and the NFL's transparency from its own probe into the team. A new allegation of wrongdoing by Snyder also surfaced during a committee roundtable. Snyder has denied the accusation, though it has prompted yet another NFL-led investigation into his conduct.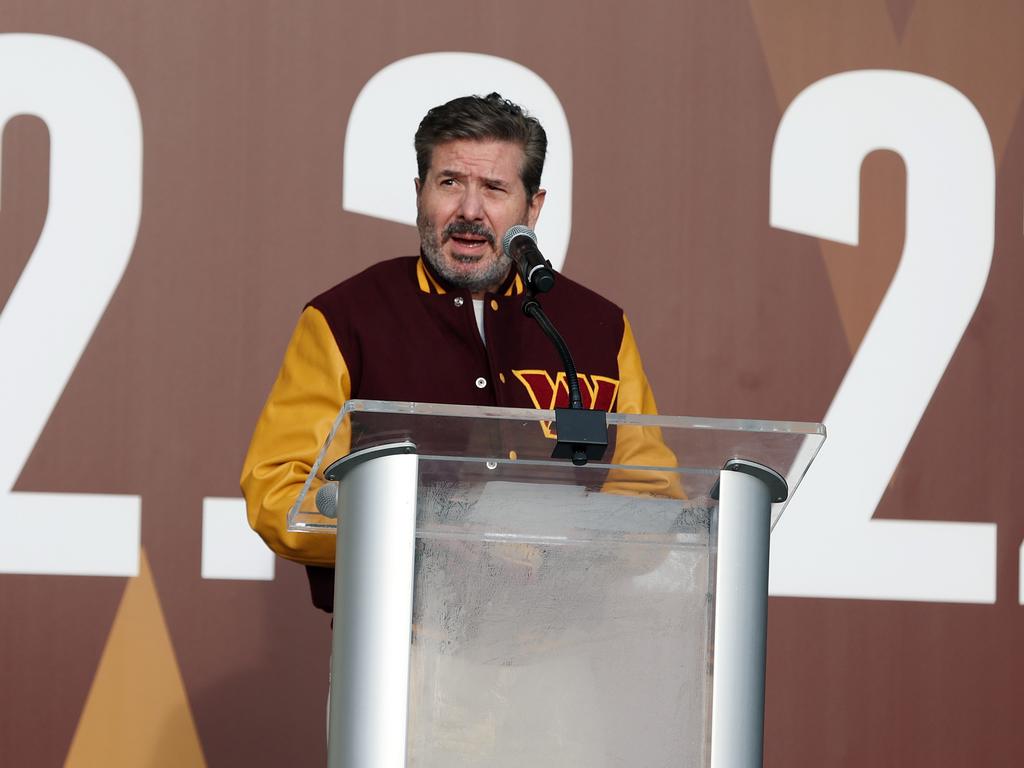 Dan Snyder is under investigation. Picture: Rob Carr/Getty Images
The most explosive parts of the probe into the Dolphins found that the team's ownership broke anti-tampering rules during three different periods of time, dating back to when Brady was a member of the Patriots.
Those communications began as early as August 2019, according to the league, and continued throughout that season and postseason. Those "numerous and detailed" discussions were conducted by Beal, while he kept Ross and other Dolphins executives informed of the talks, the league said.
The league says the Dolphins again broke the rules after the 2021 season, when Brady was under contract with the Buccaneers. Those talks, which included Ross and Beal, began "no later" than December of 2021 and focused on Brady becoming a limited partner, possibly serving as an executive and maybe playing for the team.
Then, in January 2022, the team once again broke the rules by having talks with Payton, who had not yet stepped down from his job with the New Orleans Saints. The Dolphins requested permission to interview Payton only after he had retired, a request the Saints denied.
Those conversations were between the team and Don Yee, who is Payton's agent. Yee also represents Brady, who said he was retiring earlier this year only to reverse his decision barely a month later. Neither Brady nor Payton were punished by the league.
The investigation also found that the Dolphins did not intentionally lose games, nor did Ross instruct Flores to do so. Yet Ross expressed a preference to get a top draft pick over winning games, which he talked about with both Miami executives and Flores.
"These comments, which he took to be suggestions that he lose games, troubled Coach Flores and led him to express his concerns in writing to senior club executives, each of whom assured Coach Flores that everyone, including Mr. Ross, supported him in building a winning culture in Miami," the NFL said. "After this, Mr. Ross no longer made any such comments to Coach Flores."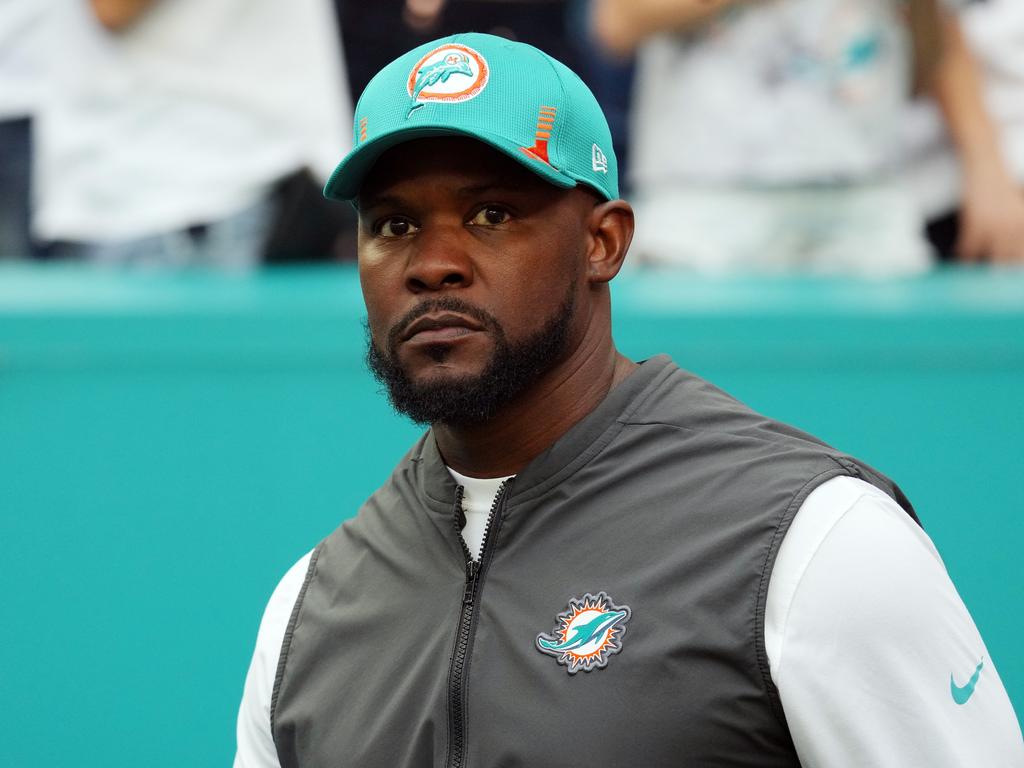 Former Miami coach Brian Flores accused Ross of offering to pay him to lose games. Picture: Mark Brown/Getty Images
The probe also looked into a claim by Flores that Ross offered to pay him $100,000 to lose games, with the league saying there were "differing recollections about the wording, timing, and context." Such an allegation raised alarm throughout the league as it would have thrown the competitive integrity of the sport into question.
The league, however, concluded that "such a comment was not intended or taken to be a serious offer.""An owner or senior executive must understand the weight that his or her words carry, and the risk that a comment will be taken seriously and acted upon, even if that is not the intent or expectation," Goodell said. "Even if made in jest and not intended to be taken seriously, comments suggesting that draft position is more important than winning can be misunderstood and carry with them an unnecessary potential risk to the integrity of the game."
Flores, in a statement, said he was pleased the investigation found that his allegations against Ross were true but disappointed that the investigator minimised Ross's offer and pressure to tank games. He noted that he submitted a letter at the time to Miami executives documenting his concerns.
"I am thankful that the NFL's investigator found my factual allegations against Stephen Ross are true," Flores said. "At the same time, I am disappointed to learn that the investigator minimised Mr. Ross's offers and pressure to tank games."