NFL: Tom Brady tackled these 13 players. They still can't believe it.
He has won seven Super Bowls and broken the all-time passing records. He also has 13 tackles and shocked the people he brought down.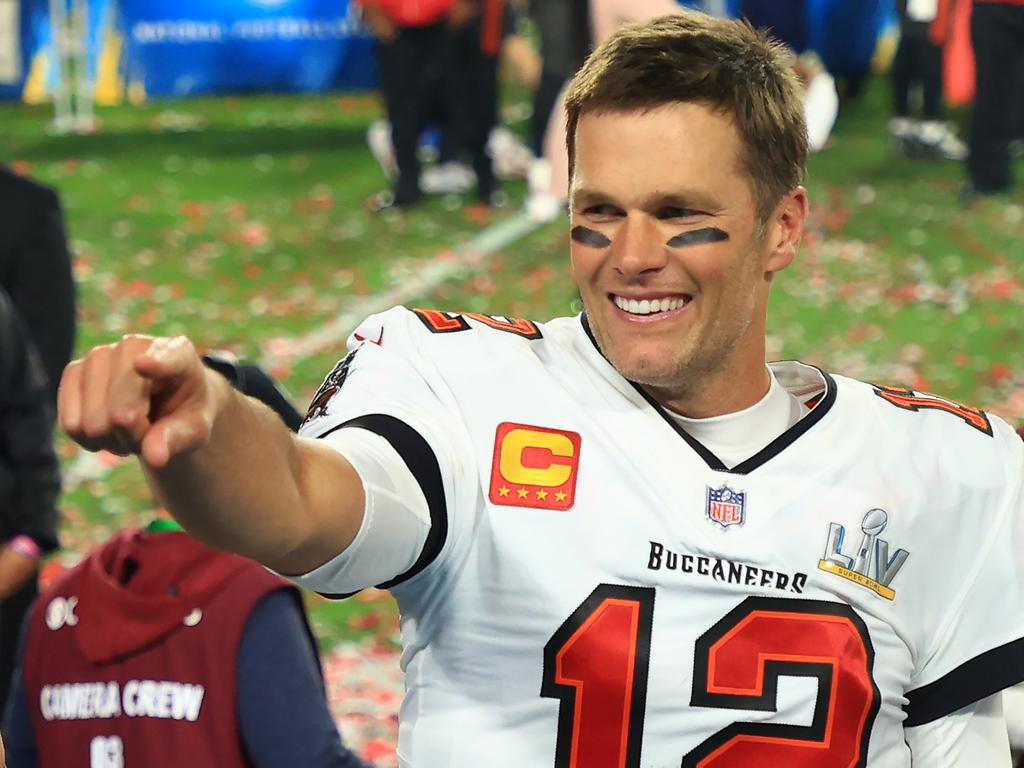 Tom Brady: Seven Super Bowl wins. Thirteen tackles. Mike Ehrmann/Getty Images.
Nate Clements remembers exactly what he was thinking as he raced down the sidelines with the football back in 2004. The former Buffalo Bills cornerback picked off a pass, ran 35 yards and there was only one person with a chance at stopping him from returning it for a touchdown.
The last person between Clements and the end zone was the same person whose pass he had intercepted. It was a young New England Patriots quarterback named Tom Brady.
"I wasn't trying to avoid him," Clements says as he watched an old clip of the play. "I was trying to run him over and keep going."
Then he got tackled by Tom Brady.
Brady is chasing his second Super Bowl in as many seasons with the Tampa Bay Buccaneers. He has already won a record seven Super Bowls. He has thrown 624 touchdowns, amassed 84,520 passing yards and completed 7,263 throws — all more than anyone in NFL history.
He also has 13 career tackles.
The Tom Brady Tackle Club is more exclusive than the other encounters with the greatest quarterback ever. He has been sacked 543 times. He has been intercepted 203 times. He has even thrown 18 pick-sixes.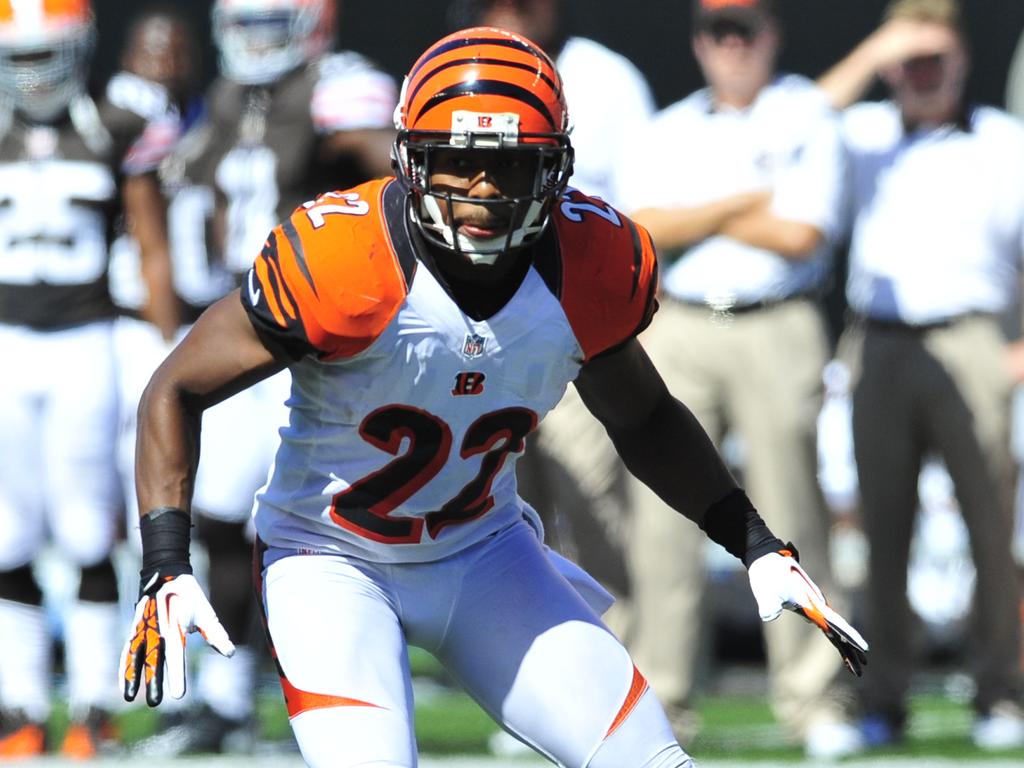 Nate Clements: ""I wasn't trying to avoid him. I was trying to run him over and keep going." Picture: David Dermer/Diamond Images/ Getty Images.
But only 13 players have been tackled by him because something has to go very wrong for Brady to make a tackle. They came off three fumbles and 10 interceptions, though it takes much more than picking off Brady to get a Brady tackle. The returner has to get far enough downfield, escaping the grasp of wide receivers and offensive linemen, to get into Brady's range. When Brady makes a tackle, he's often his team's last chance at preventing a touchdown.
It's the ultimate role reversal: Brady attempting to tackle players who relish tackling him. Clements once hit Brady so hard that Brady's helmet popped off. Brady has even managed to tackle the NFL's second all-time leading tackler.
The players tackled by Brady were mainly happy to have intercepted the ball from Brady. They're slightly defensive about getting brought down by him. But they also say Brady's tackling ability reflects his success as a player. He's extraordinarily competitive. He's crafty. And he's actually more athletic than he looks.
"He's so nonchalant when he's running toward you, and you're like, 'Look at this non-athlete,' " says Marques Anderson, who was tackled by Brady almost two decades ago. "Then he has this burst of athleticism."
Brady won't ever be confused with Lawrence Taylor. He doesn't unleash helmet-rattling hits. But a Wall Street Journal review of his 13 tackles — the first coming in 2001, and the latest in 2019 — reveals that his form is consistent and that he excels at one particular tactic: Brady goes low.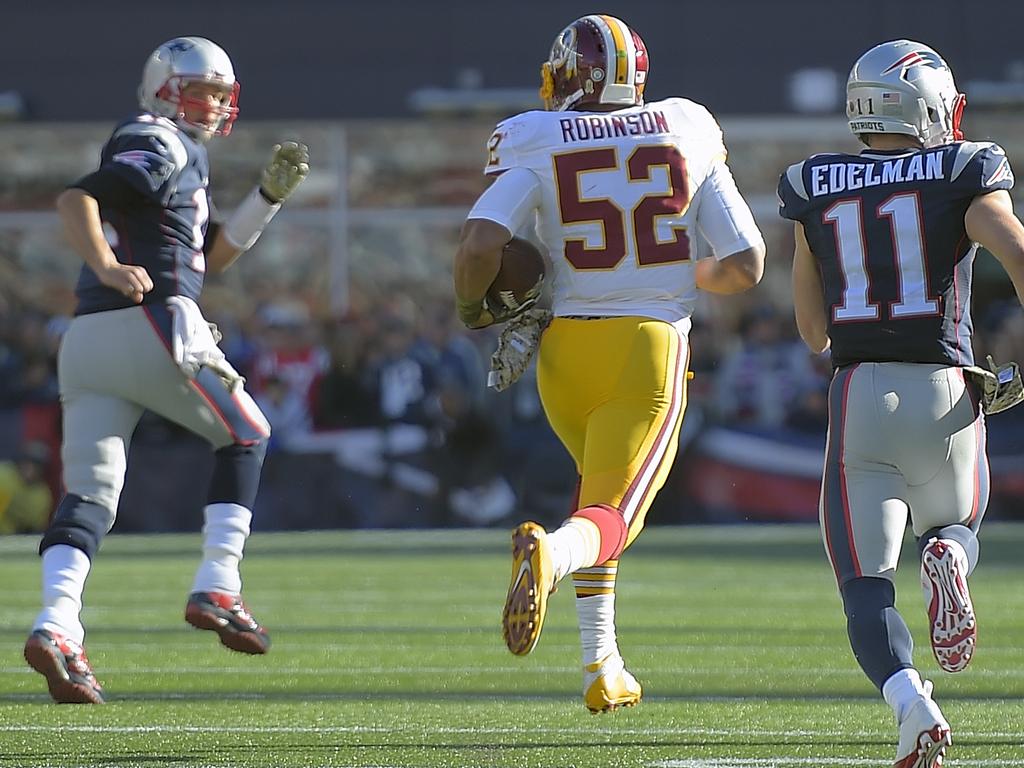 Tom Brady (left) took down Keenan Robinson (52) in 2015. (Photo by John McDonnell/The Washington Post via Getty Images)
Anderson knew he had a chance to intercept Brady even before the ball was snapped during a 2002 Green Bay Packers-New England Patriots game. It was a play Anderson had scouted during the week, and as soon as he saw the Pats line up a particular way he knew his read. As Brady dropped back, Anderson crept toward the first-down line.
Brady fired. Anderson caught it. The next thing Anderson knew, he was running down the field. He had brought the ball back 22 yards until a Patriot with a No. 12 jersey cornered him near the sideline.
"Should I shake him?" Anderson thought. "There's no way this guy is going to tackle me or try to tackle me."
But he didn't have time to escape. Brady lowered his shoulder and dove toward Anderson. It was a textbook Brady tackle.
"Before I knew it, he took the legs out," Anderson says.
London Fletcher can still recite almost every detail of his 2001 interception of Brady. When the Rams and Patriots played in November of that season, it was a preview of the upcoming Super Bowl and Fletcher was St. Louis's star middle linebacker. He recalls the defensive scheme that was called and that he played less deep than usual to defend against a shallow crossing route.
That's when Brady slung the ball into Fletcher's outstretched arms. Fletcher, who has the second-most tackles since the statistic has been tracked, made it 18 yards before he was brought down.
But he forgot one critical part of the play. "I did not know he tackled me," Fletcher says.
"I must have tripped," he adds. "I know he didn't bring me down by himself."
Fletcher is right. Brady was credited with a tackle on the play for taking out Fletcher's legs. But Brady had some help taking down the 242-pound linebacker. New England's 249-pound fullback was already starting to grab Fletcher from behind.
"That explains it," Fletcher says. "I'm part of a trivia question: Who was Tom Brady's first tackle in the NFL?"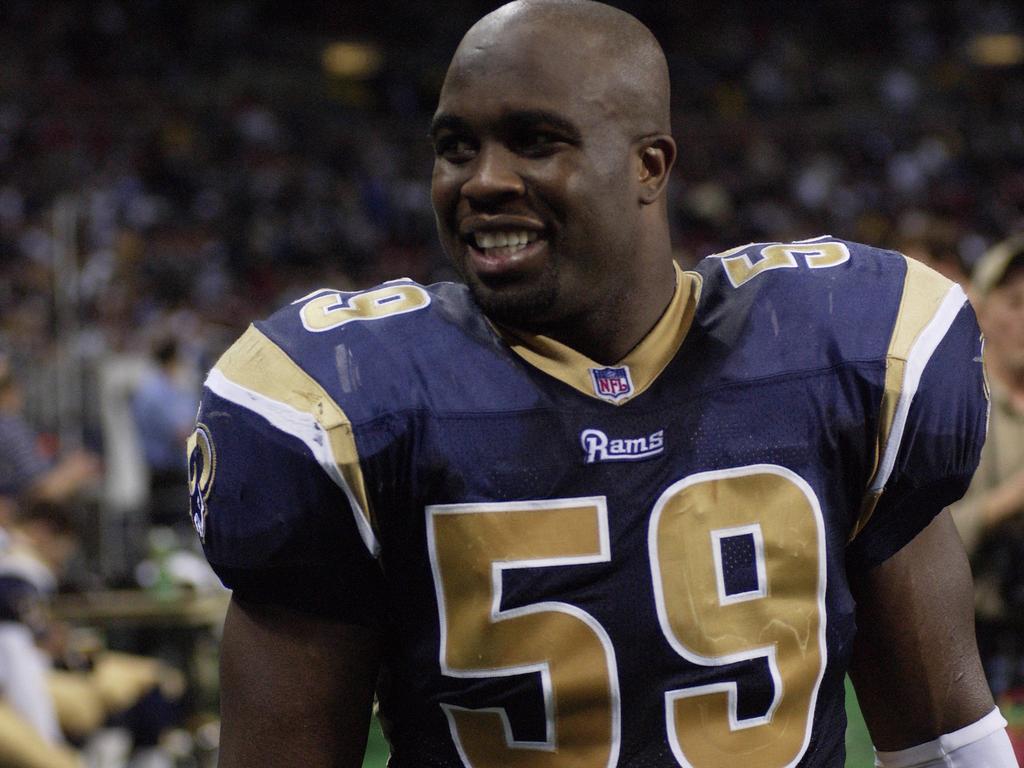 London Fletcher was Tom Brady's first tackle. Picture: Elsa/Getty Images
Fletcher wasn't alone in his scepticism. Former Buffalo Bills linebacker Lorenzo Alexander's 2018 interception came near the line of scrimmage, so he didn't have to run especially far to get into Brady's territory. Alexander darted to avoid the nearby Patriots' linemen before two people bore down on him from either side.
Wide receiver Chris Hogan was after him from behind. Brady, who again was credited with the tackle, rolled into his feet.
"If it was just me and Tom, I wouldn't have gotten tackled," Alexander says.
These aren't the only plays where someone else could have been given credit for the tackle. Twice, when Brady was strip-sacked, he was given the tackle, even though the play ended in a giant scrum with a pile of bodies fighting for the football.
Keenan Robinson admits his teammates made fun of him after Brady tackled him in 2015. He also thinks he would have scored a touchdown if his teammates did their job.
The former Washington linebacker jumped a route, snatched the pass and took off with the ball. He was focused on outrunning Julian Edelman, the intended receiver who was chasing him from behind, and running back Dion Lewis, converging from the side. This was a perfect set-up for a score: Robinson was sprinting down field with a blocker right in front of him.
But his teammate was no match for Brady's unusual technique. When the blocker geared up to shove Brady out of the way, the quarterback tumbled to the ground to avoid the hit — and tripped up Robinson with his legs after a 44-yard return.
"He fell in my way and tackled me," Robinson says. "I still don't know to this day how he didn't block him."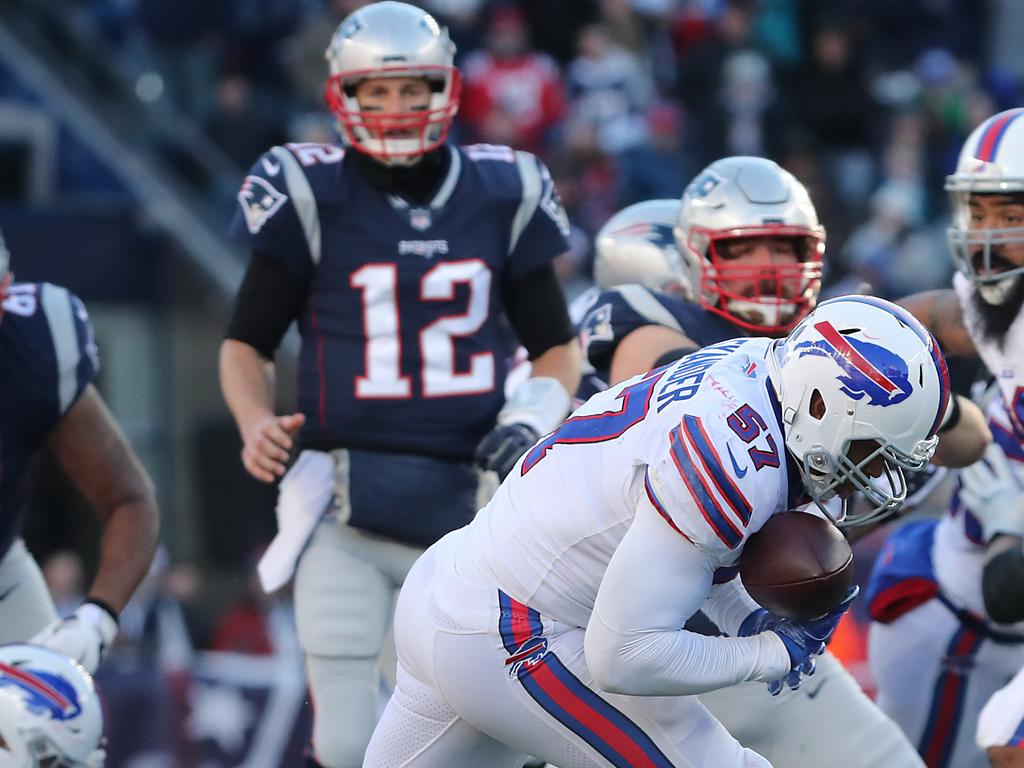 Tom Brady (12) watches as Buffalo Bills' Lorenzo Alexander (57) intercepts his pass during the Patriots' game against the Bills in 2018. Picture: Matthew J. Lee/The Boston Globe via Getty Images.
Brady's tackling heyday peaked earlier in his career, when he had six during his first four years as a starter. He had a tackleless drought from the 2005 to 2011 seasons — which happens to overlap with the Patriots' Super Bowl drought — before rediscovering his form.
Brady's last tackle came in 2019, and it was especially meaningful for then-Houston Texans corner Bradley Roby when he picked the ball off shortly after attending his grandfather's funeral. Roby was on the verge of turning it into a touchdown when he changed direction to avoid Brady's grasp. That's when Brady stretched out his arm — and appeared to graze Roby below the belt. The low tap sent him to the ground and saved a potential touchdown.
"I bet I was the only one that got tackled by the nuts," Roby says.
That was two years ago, which means a tackle is the one thing missing from Brady's statsheet as a Buccaneer. It's also the one thing absent from his playoff resumé.
Anderson, the former Packer, says his brush with Brady is a conversation starter to this day. It was also once a conversation starter with one person in particular: Brady.
The two ran into each other at a party after Anderson made the pick. There was only one thing for them to discuss.
"Man, you got me," Brady told him.
"You got me too," Anderson shot back.
- Wall Street Journal