Tom Brady's retirement plan: The broadcasting booth at Fox
The legendary quarterback has entered a 'long-term' agreement to join Fox as its lead NFL analyst after his playing days end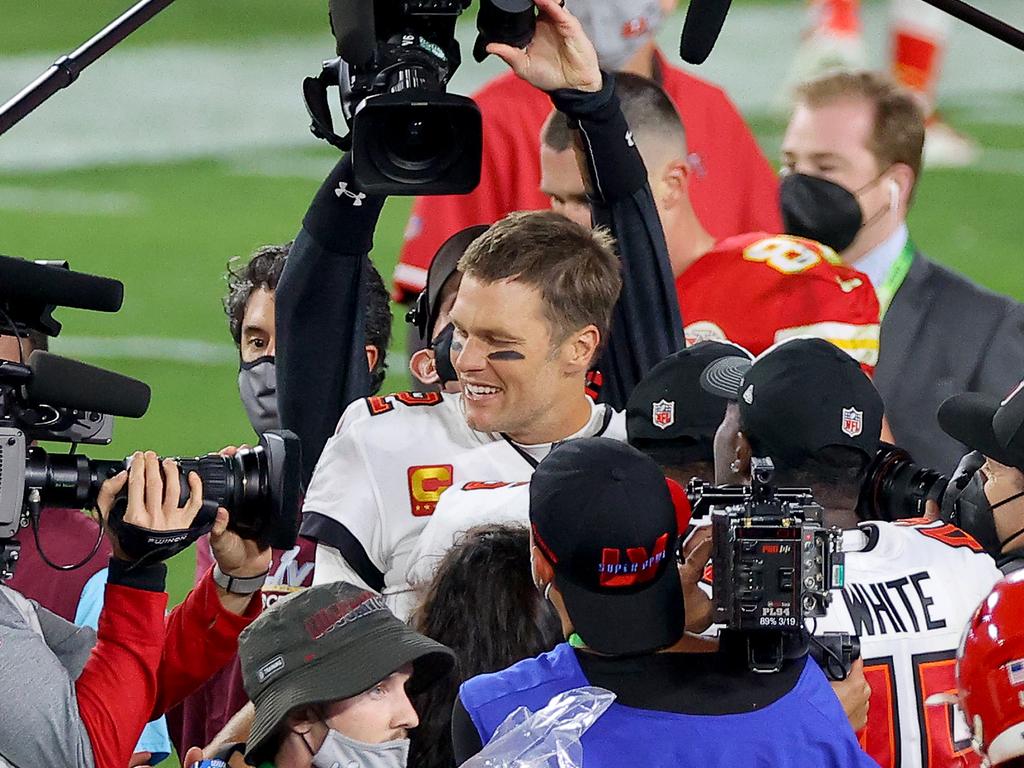 Tom Brady will join Fox as its lead NFL analyst after he retires. Picture: Kevin C. Cox/Getty Image
If Tom Brady ever actually retires from football, he has his next job lined up — in another lucrative line of work.
The legendary quarterback, whose playing future has been the subject of rampant drama and speculation in recent months, will join Fox as its lead NFL analyst "immediately following his playing career," Fox Corp. Executive Chairman and CEO Lachlan Murdoch said Tuesday.
Murdoch said Brady would be calling Fox's biggest games and described the deal as a "long-term agreement."
The announcement of Brady's eventual future on television comes during an arms race for top-shelf NFL broadcasters. Famed play-by-play man Al Michaels recently left NBC for Amazon while Joe Buck and Troy Aikman bolted from Fox to ESPN. Aikman's salary is reported to be in the same league as the $17.5 million Tony Romo is paid at CBS.
The departures of Buck and Aikman left Fox with a hole at the top of its line-up. Buck will be replaced by Kevin Burkhardt while Aikman's replacement will eventually be one of the few quarterbacks more famous than him.
Fox Corp. and Wall Street Journal parent company News Corp share common ownership.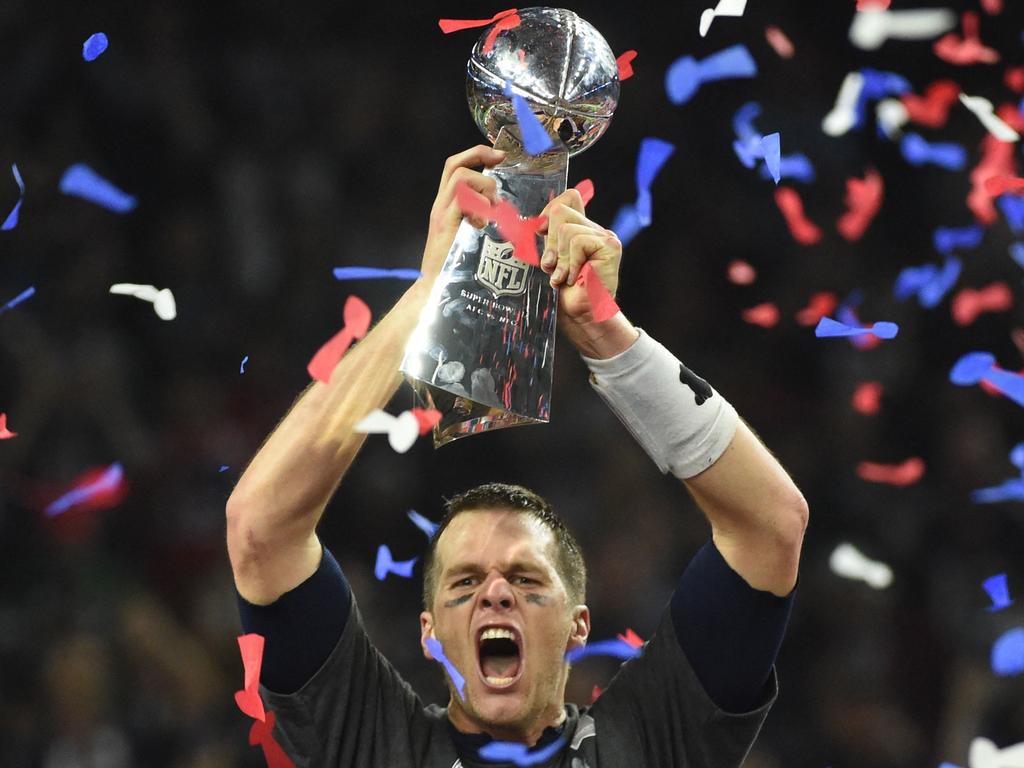 Brady reversed his retirement plans as he looks to add another Vince Lombardi Trophy to his collection. Picture: Timothy A. Clary/AFP
Brady has already had one unrivalled career. He has won seven Super Bowls — six with the New England Patriots and another with his current team, the Tampa Bay Buccaneers. Then, for a brief moment earlier this year, it looked like he was done.
After days of rumours, Brady said on Feb. 1 that he was done playing football. The news was the biggest bombshell of the NFL playoffs and kickstarted days of tributes. Barely a month later, however, Brady delivered an even bigger bombshell: He was coming back for yet another season.
The question is how much longer he will go on — and possibly where. Brady has previously spoken of a desire to play until he's 45, the age he will turn in August. If he chooses to play on past this year he could also do so for a new team. His contract with the Bucs only runs through this season.
– Wall Street Journal