Broncos recruit Ryan James turns three ACL tears into life-changing career opportunities
A third serious knee injury could have easily ended Ryan James's career. Instead the latest of many setbacks only continued his rise as a rarefied rugby league role model.
Rugby league isn't forever and Ryan James is setting himself for a positive future.
Ryan James had completed eight-and-half-months of rehabilitation from his second ACL rupture.
And then his knee went again. His third ACL tear, and second in 12 months, put his career in the crosshairs and ultimately ended his hopes of being a one-club man.
Why was a fair question.
As James picked himself up off the floor once more in early 2020 and geared up for another gruelling nine months of rehab, the question of how turned the veteran prop to a US-based trainer going by the name 'Knees Over Toes Guy'.
Why, meanwhile, was answered long ago, and has not only steered James through career-threatening injuries, but driven him to rarefied air as a rugby league role model.
James suffered his first ACL injury playing for the Gold Coast in 2011. Picture: AAP
The Ryan James Group
James suffered his first ACL injury in just his second NRL season.
These days he is married with two kids to keep him busy. But during that first lengthy surgery recovery he threw himself into studying, taking seven years to finish an undergraduate degree in sports administration part-time.
He is now following up with a Masters of Business Administration (MBA), enrolling at Bond University alongside fellow former Titan Keegan Hipgrave when they were both sidelined through injury.
"I am fairly sure I was the first Indigenous player to get a degree while playing footy which is another driver behind me doing my masters [now] … to show our Indigenous community that you can study and play football at the same time," James says.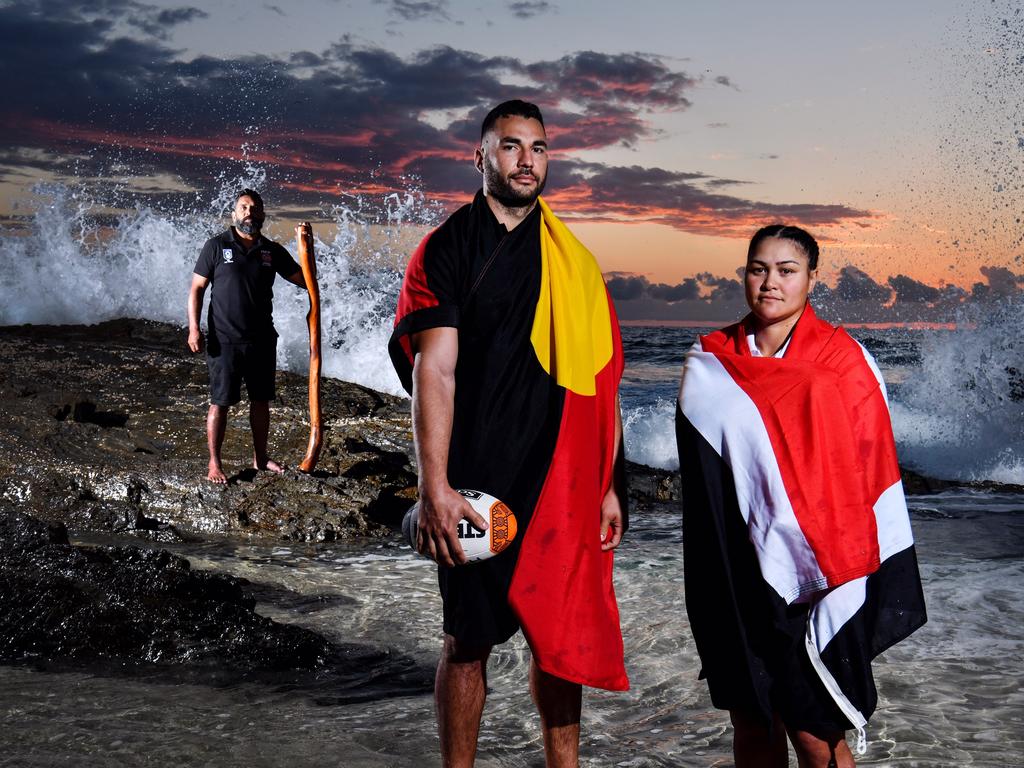 A promo shot for the All Stars in 2020. James, a Bundjalung man, is committed to his work in Indigenous communities.
A proud Bundjalung man, those studies are all a vehicle to drive his work in Indigenous communities. Like his mentor and former Titans teammate Preston Campbell, James has now set up his own foundation.
"It was a light bulb moment early in my career when I went and did some work with Preston in assisting Indigenous communities at Mornington, Doomadgee and his home town of Tingha," James says.
"I knew then the path I wanted to follow in my life so I decided to work on myself and my education to make sure I have the knowledge and background to step into that work when footy finishes.
"I am in the middle of setting up a foundation which will work on Indigenous circular communities.
"When you look at western civilisation, you get your job and everything goes up from there in a linear way. In Indigenous communities you have your Aboriginal medical services, your elders and your sport. It all works on a circle.
"If one thing isn't working it collapses in on itself, so hopefully I will be able to go into communities, figure out any areas they are missing and put funds into that area.
"That's why I have my Indigenous business set up – the Ryan James Group. We do hygiene systems, cultural safety awareness courses and we are in the middle of acquiring a chocolate company … which will function as an Indigenous business. We only really did that to generate funds to go to the foundation which is what I initially solely wanted to do."
Transitioning from the bubble world
Under the current CBA, NRL players contribute $2.6 million each year from the player pool towards wellbeing and education programs, setting up more than 300 of the cohort to study university degrees, vocational programs, trades or other forms of tertiary education.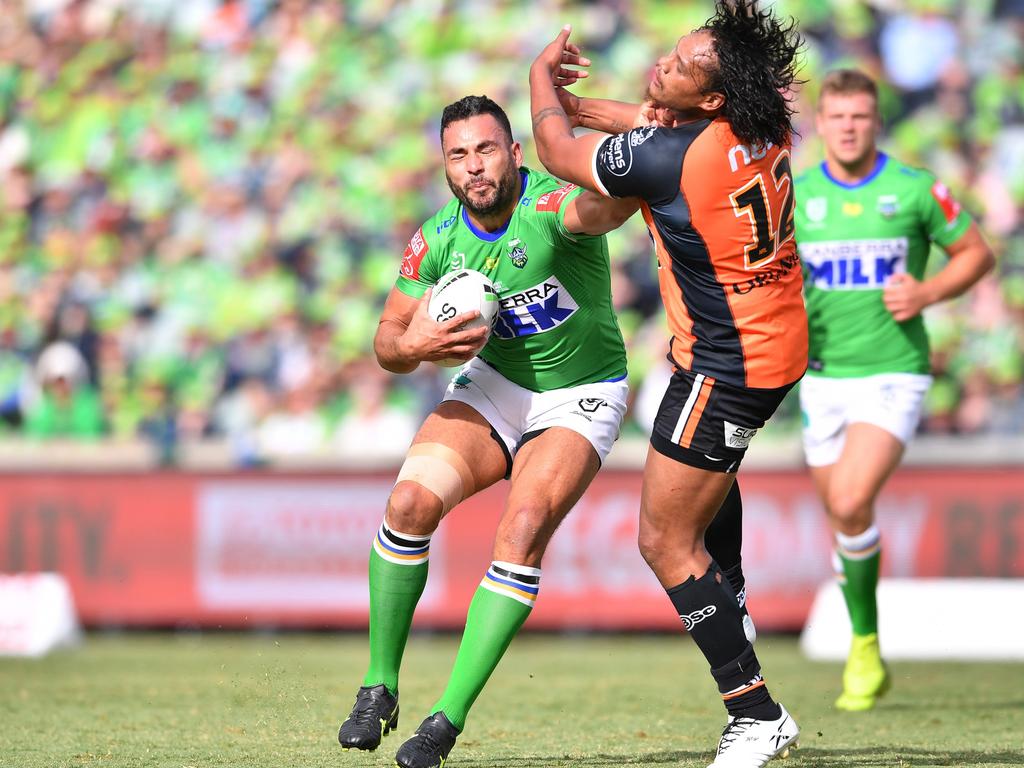 Despite suffering three serious injuries, James has played 158 first grade games. Picture: NRL Photos
RLPA chief Clint Newton says the average rugby league career is shortening and is currently between three and five years or less than 50 top grade games, making those programs more vital than ever.
Not just when players move "out of the NRL bubble" but also when they encounter struggles within it.
"Ryan's story shows players that what you are doing outside of rugby league can significantly assist in 'staying in the ring' in your darkest moments and transitioning to the post-football world," Newton says.
"[Often] we are only looking at the ones we see in the paper, but I struggled with the transition and every player has a varying level of struggle. No one does it perfectly.
"Sometimes it hits you three years after you finish. Sometimes it is the day the final whistle goes.
"Ryan's individual circumstances have proven just how important resilience and perseverance is in this game, whether that be with injury rehabilitation or buckling down and trying to study degrees and complete courses that are going to put you in the best position to transition out."
Knees Over Toes
When former Broncos skipper Justin Hodges ruptured an Achilles tendon for the second time in 2013 he looked outside the box in his bid to get back to full fitness.
That included studying the late NBA legend Kobe Bryant's quick return from an Achilles tear and replicating some of his rehab, which included picking up marbles between his toes.
When James suffered his third ACL tear he too needed to find another source of inspiration.
"There is a guy on Instagram called 'Knees Over Toes Guy' who had 10,000 followers when I started following him and now has close to one million," James says.
"All the basketball and NFL players in America use him and he does alternate knee rehab stuff that is a bit outside the box. I picked a couple of rehab things he was doing like slanted kneeboard single leg drops.
"He also works a lot on the tibiales anterior muscle outside the shin. A company on the Gold Coast makes a Tib-Bar which works that muscle, so I did a lot of that."
The 'Knees Over Toes Guy' is in fact US-based trainer Ben Patrick who promotes his ability to build "bulletproof knees". James isn't sure if he's bullet proof given all his war wounds.
"I've been resilient enough over 13 seasons to stay in the game … three ACLs, a shoulder, a couple of ankles. I'm just holding on," he grins.
From Bilambil to Belmore to Brisbane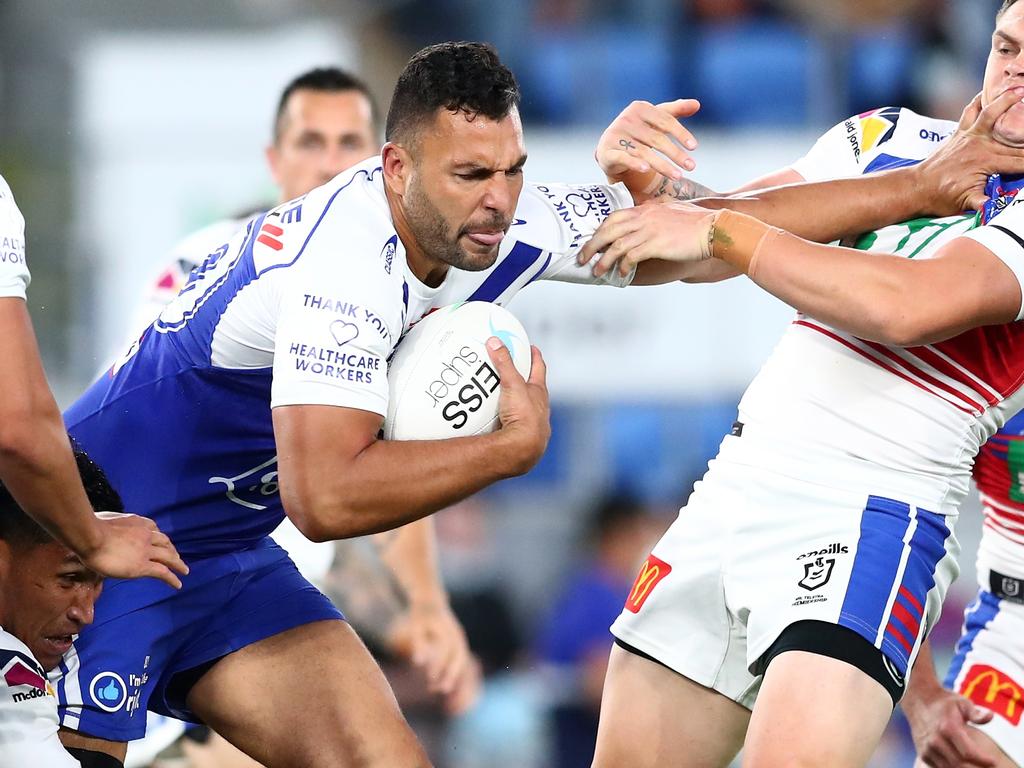 It may have been a brief stint at the Bulldogs, but James was a welcome addition for the cellar-dwellers. Picture: Chris Hyde/Getty Images
"Just holding on", as James puts it, meant leaving the Titans after 144 games when he had once planned on never playing for anyone else.
Growing up in Bilambil in northern NSW, James had watched his father Kevin play at the old Seagulls stadium that the Gold Coast Giants first called home in 1988.
He remembers going to rodeos at the field before it was bulldozed and a housing estate erected in its stead, signing on as a junior when the Titans emerged in 2007 and aiming to play his entire career there.
"I wanted to be a one-club man but there just wasn't an opportunity to play at the Titans anymore," James says.
"That is when you start scratching your head, but that is why I will be forever thankful to Stick [Canberra coach Ricky Stuart] who is a really genuine guy. He threw me a lifeline. I got the chance to play 14 games last year and even managed to play two for the Bulldogs."
The 30-year-old will now target turning out for his third club in 12 months after a one-year deal with the Broncos "flourished" from an article in The Courier-Mail linking him to a possible move. Stuart saw how much James's extended family relished having him back on the Gold Coast when Canberra relocated to the region last year and facilitated the switch.
"I asked him if the opportunity came up could I stay and Stick said he wouldn't stand in my way," James says.
"The Broncos are a very proud club and I am seeing first-hand how well it is all put together. The clubhouse, the facilities, the coaches, the players … there is no excuse for us not to go well."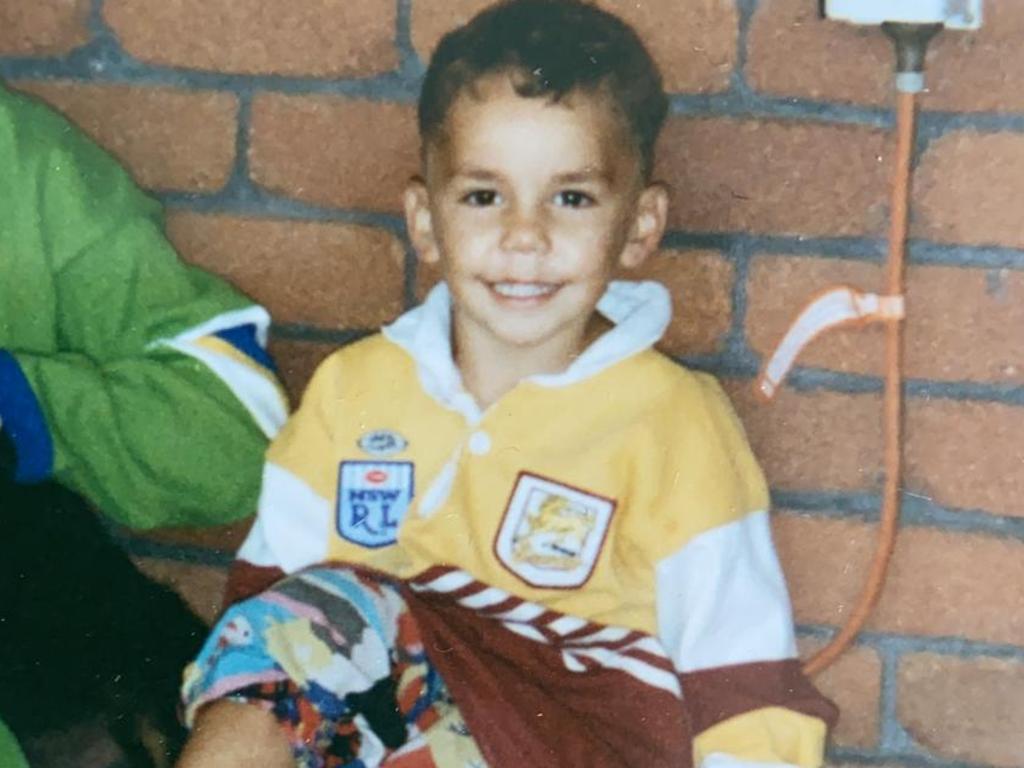 James in a Broncos jersey as a child.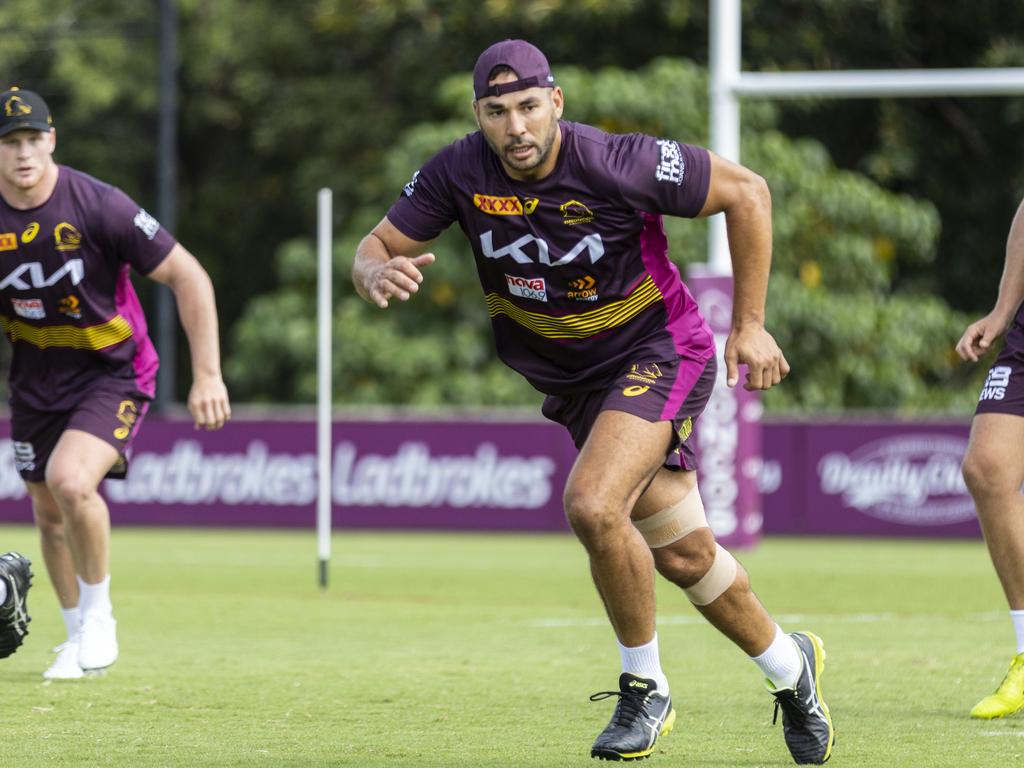 James is relishing the opportunity to play for the Broncos in 2022. Picture: Supplied
If his career was to finish tomorrow, James is "one hundred per cent ready" for the next phase. For a man who has played just one game of NRL finals footy and missed virtually three full seasons with injury, there is still more to achieve in the game.
"I'm only 30 so I'd love to keep playing," he says.
"I really want to get to 200 games of first grade, play finals and try and win a grand final."
And his advice to any young player starting out in the game today?
"At the start of my career there weren't many that took the university path but times have changed, so just make sure you look after your mental wellbeing and have something outside of football to work on," he says.
"You can't rely solely on football. If I'd done that I could easily have given up the game three or four times."