NRL 2022: Brisbane Broncos prop Tom Flegler must fight his way back into the NRL from suspension
Broncos prop Tom Flegler made his State of Origin debut for Queensland last year, but suspension has left him fighting to make Brisbane's Top-17 in 2022.
Tom Flegler is determined to rediscover the form that saw him earn an Origin debut in 2021. Picture: Scott Barbour
Broncos prop Tom Flegler has vowed to clean up his on-field behaviour as he faces the prospect of starting the season in reserve grade after playing State of Origin last year.
Flegler will miss the opening three rounds of Brisbane's 2022 NRL premiership campaign after copping a lengthy suspension late last season.
In a roller coaster year, Flegler was picked to make his Origin debut for Queensland in the Game Three dead-rubber following Jai Arrow's Covid breach scratching.
He performed admirably for the Maroons in the face-saving win and brought confidence from his Origin debut back to the Red Hill, playing strongly for the Broncos in the back end of the season.
But Flegler copped a total of six games worth of suspensions last year, with a four-match ban for a high tackle on Cronulla's Jack Williams carrying over into 2022.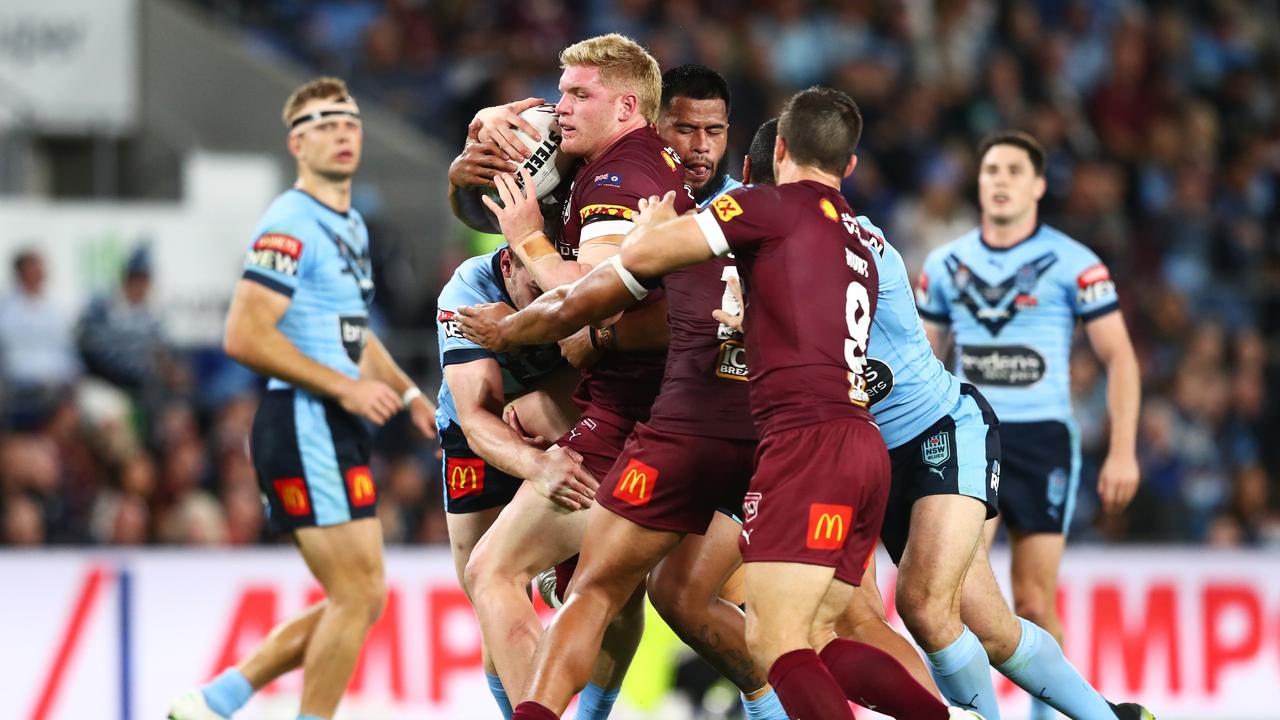 Tom Flegler made his Origin debut for Queensland last year. Picture: Chris Hyde/Getty Images
Flegler will watch Brisbane's first three games from the sideline and must then prove to coach Kevin Walters he is worthy of an NRL call-up.
The Broncos have good depth in their middle forwards this year with Payne Haas a guaranteed starter, Pat Carrigan returning from a knee injury, Kobe Hetherington on the rise and Corey Jensen (Cowboys) and Ryan James (Raiders) joining the club.
If the Broncos start the season well then it could be difficult for Flegler to force his way into the NRL team immediately.
Flegler, 22, said he had to address his discipline or face more time suspended in 2022.
"I had a pretty average start to last year then I got lucky with Origin and had a good back end of the year," he said.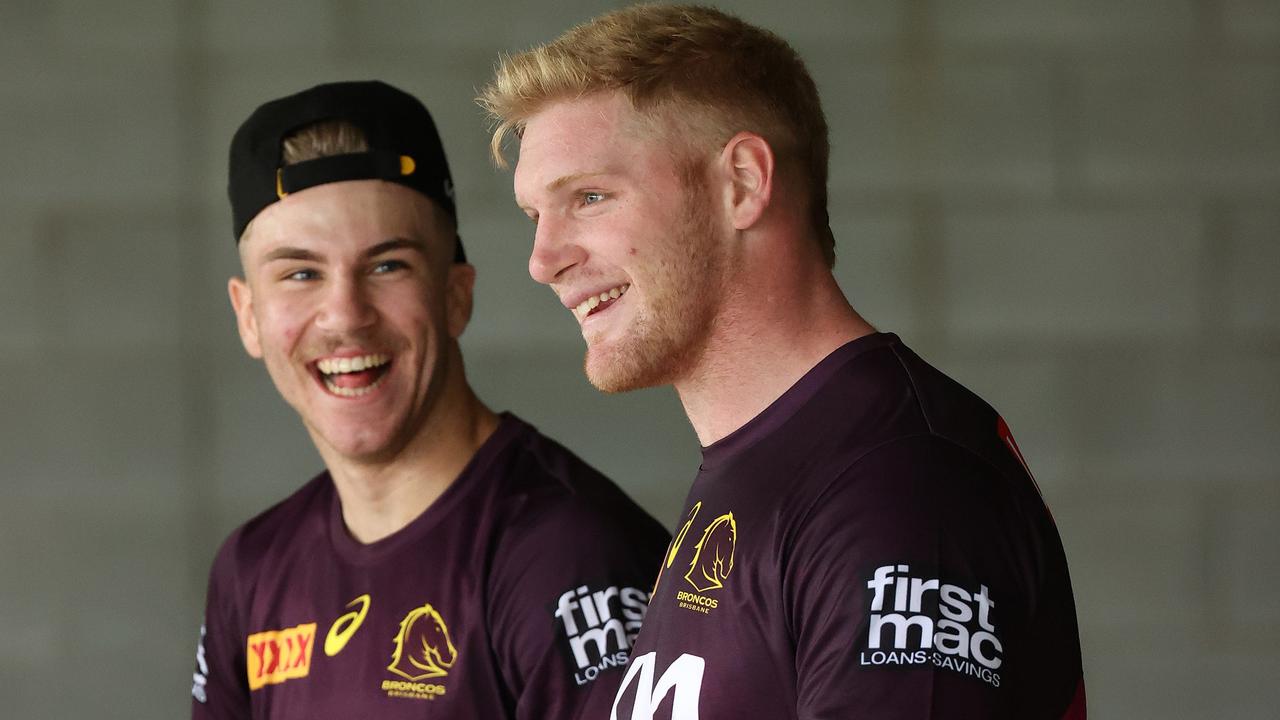 Flegler will miss the first three games of the season. Picture: Liam Kidston
"Unfortunately, I'll miss the first few rounds of this year again but I should be ready to go come round four. You can't really play too well sitting on the sidelines.
"I've been working with a few of our defence coaches. I just need to tackle a bit lower.
"With the new rules (high contact) they've been a lot harsher. They're not going to change that so I need to adjust to the rules and be better in that area."

Flegler admitted there was plenty of competition for spots in Brisbane's middle forwards this year.
"It will be intense, it's healthy competition," he said.
"Whoever gets the starting positions would have earned it.
"I'm sure the rest of the boys will be training just as hard to either get a spot in the top 13 or 17."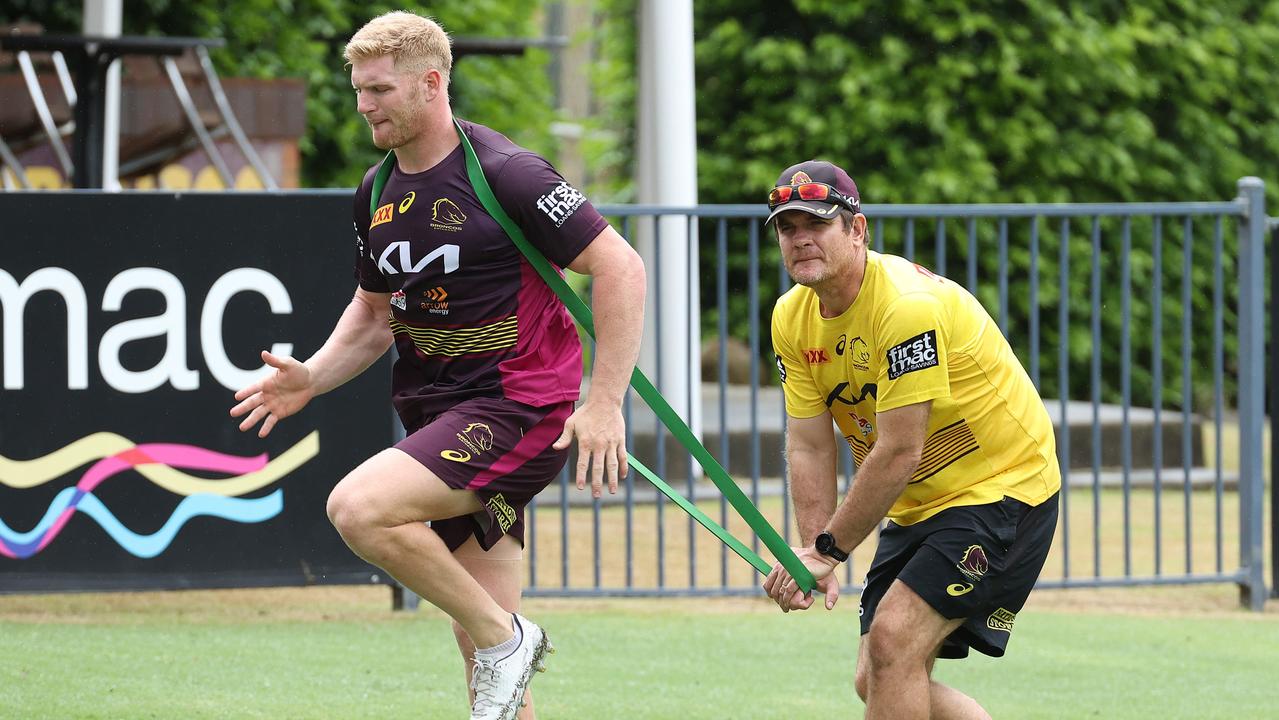 Flegler was on light duties at training. Picture: Liam Kidston
At his best, Flegler is in Brisbane's best 17.
He has a strong physical presence and intimidatory factor needed to thrive in the front row.
With 56 NRL games next to his name, Flegler is no longer a rookie and could be an integral part of Brisbane's success in 2022.
And his Origin experience has made him realise he can mix it with the best forwards in the game.
"It gave me a lot of confidence," he said.
"Coming out of that I played a few better games which brought my season up a bit.
"I needed that coming into this year. It really helped me.
"I'd love to play Origin again this year. To start off, my priority is to get back to playing consistent NRL footy and try not to get suspended.
"If I can be more consistent the rest will come with it."
Returning from a recent Covid infection, Flegler was on restricted duties at Broncos training on Thursday after sustaining a corked groin in a collision with Haas.
"I had a little cork at training, Payne Haas landed on my groin, but it's all good," he said.
"I'm just doing a bit of rehab running but I'll be back into it."