Brisbane Broncos season preview, roster analysis, predicted finish, Round 1's best 17
SEASON PREVIEW: The arrival of a premiership-winning trio brings much-needed experience to Red Hill. But the development of an emerging star is the key.
The arrival of premiership winners Adam Reynolds, Kurt Capewell and Brenko Lee will bring much-needed experience to a Broncos' squad brimming with young talent, but will it be enough to lift Brisbane back into finals contention?
Travis Meyn takes a deep dive into how Kevin Walters' Broncos are shaping up for 2022.
FINISHES THE PAST FIVE YEARS
2021: 14th
2020: 16th
2019: 8th (eliminated first week of finals)
2018: 6th (eliminated first week of finals
2017: 3rd (eliminated preliminary finals)
2022 ODDS
Premiership: $26
Top four: $8
Top 8: $3
Most losses: $12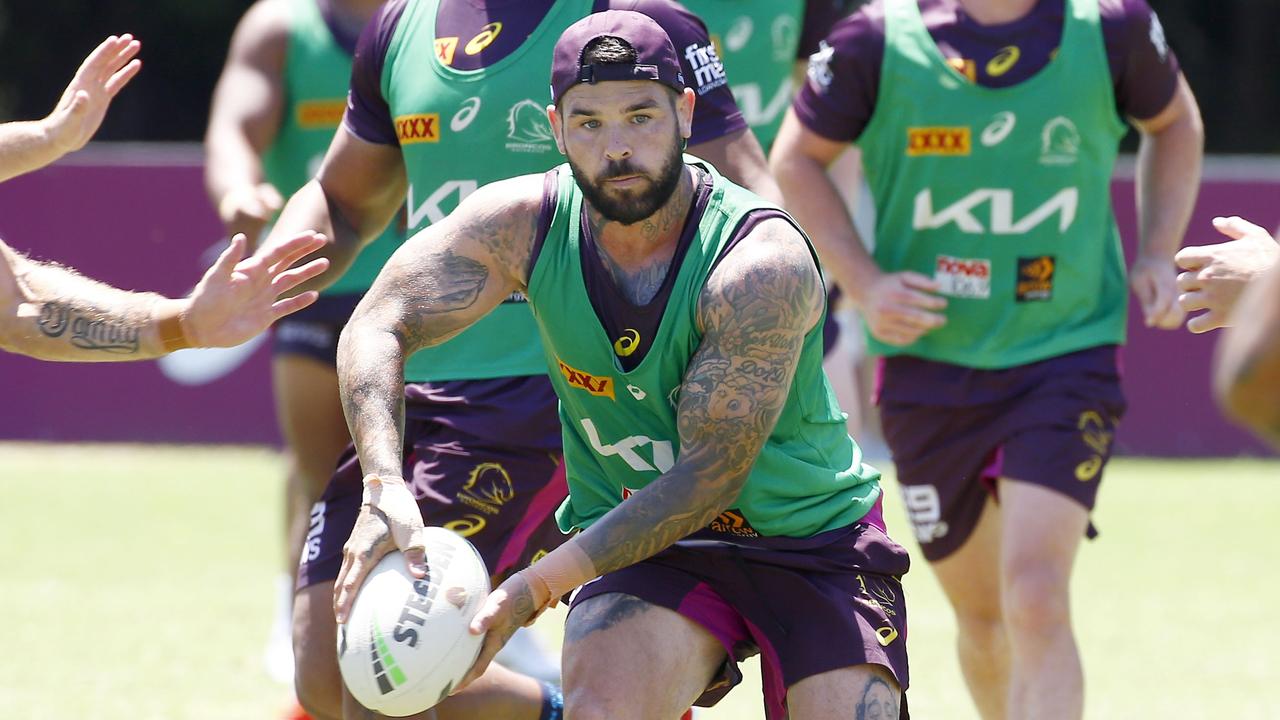 Star recruit Adam Reynolds will be crucial to Brisbane's hopes in 2022. Picture: Tertius Pickard
FULL 2022 SQUAD
Jesse Arthars, Logan Bayliss, Kurt Capewell, Pat Carrigan, Selwyn Cobbo, Herbie Farnworth, Tom Flegler, Tyson Gamble, Payne Haas, Kobe Hetherington, Jamayne Isaako, Ryan James, Albert Kelly, Corey Jensen, Rhys Kennedy, Brenko Lee, Ezra Mam, David Mead, Tesi Niu, Corey Oates, Cory Paix, Keenan Palasia, Jordan Pereira, Brendan Piakura, Adam Reynolds, Jordan Riki, TC Robati, Kotoni Staggs, Jake Turpin, Billy Walters, Xavier Willison.
INS: Adam Reynolds (Rabbitohs), Kurt Capewell (Panthers), Brenko Lee (Storm), Corey Jensen (Cowboys), Logan Bayliss (Souths Logan), Ezra Mam (Souths Logan), Jordan Pereira (Dragons), Ryan James (Raiders), Billy Walters (Tigers).
OUTS: Xavier Coates (Storm), Tevita Pangai Jr (Bulldogs), Brodie Croft (Salford), Anthony Milford (Rabbitohs), Alex Glenn (retirement), John Asiata (Leigh Centurions), Ethan Bullemor (Sea Eagles).
SQUAD STRENGTHS AND WEAKNESSES
The Broncos have some great emerging forwards coming through the ranks such as Brendan Piakura, TC Robati, Kobe Hetherington and Xavier Willison. They have a solid starting front row combination in Origin duo Payne Haas and Tom Flegler, while the return of Pat Carrigan from injury gives them an excellent middle forwards trio. The Broncos have done well to secure Adam Reynolds at halfback and have some experienced playmakers in Albert Kelly and Tyson Gamble to support him. The jury is still out on Brisbane's fullback and hooker options though. Tesi Niu is inconsistent at the back and Selwyn Cobbo is still some time off being a first-choice No.1. Jake Turpin is also in a fight for his future at No.9.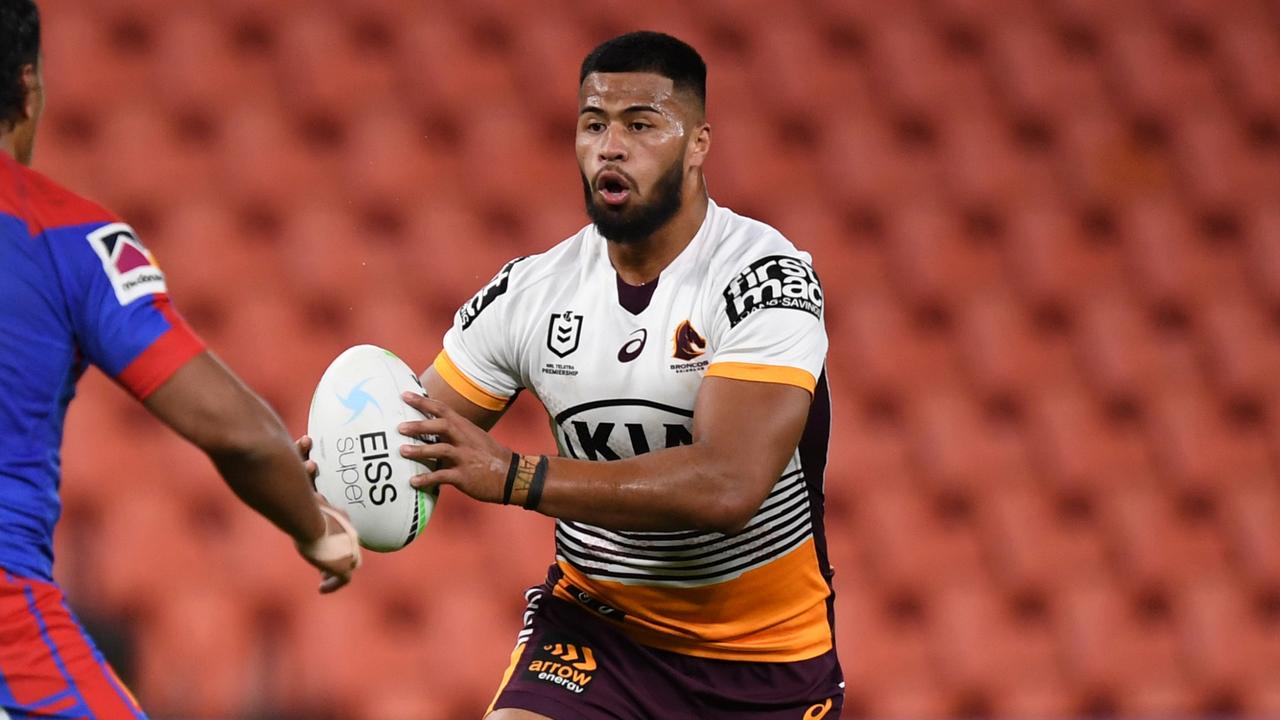 Payne Haas remains the Broncos' forward leader. Picture: NRL Images
PLAYERS IN 2021 RICH LIST: Six
12. Anthony Milford $940,000
31. Matt Lodge $752,000
53. Tevita Pangai Jr $682,000
86. Payne Haas $517,000
87. Corey Oates $517,000
100. Brodie Croft $423,000
COACH STATUS AND SAFETY RATING
Kevin Walters is entering the most important season of his career.
Walters' debut season as an NRL head coach in 2021 was mostly one to forget. The Broncos started the year poorly and it wasn't until late in the season that they started to find some consistency in their performances.
At this stage, Walters does not have a contract beyond the 2022 season and with that brings tremendous pressure. The Broncos may be hoping to see more improvement from the NRL team before committing to a longer term with Walters. However there will also be enormous scrutiny on the coach if he enters the season off-contract.
The Broncos may look to buy themselves some time and get rid of some pressure by offering Walters an extension that will allow him to focus on coaching without the external noise. But he will have to make some big improvements with this team in 2022 if he wants to be a long-term head coach in the NRL.
Safety rating: Shaky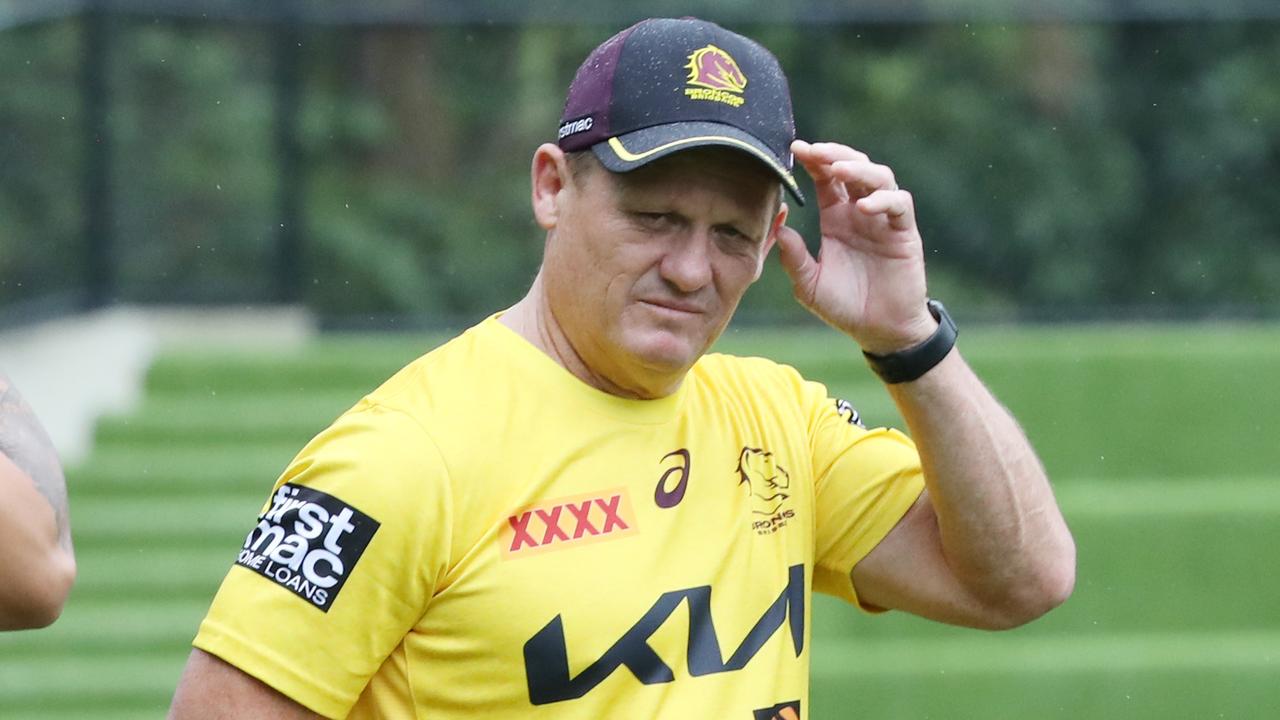 Broncos coach Kevin Walters can't afford a slow start in 2022. Picture: Annette Dew
WHAT THEY NEED TO TWEAK
The Broncos are crying out for an established, experienced and quality playmaker and they finally get that in Adam Reynolds. Reynolds will bring a calm head to a team that has plenty of talent. There are still question marks over Brisbane's other key positions but if Reynolds can have a good year then the Broncos will surely improve. The Broncos struggled for defensive consistency until the back end of the 2021 season and if they continue to improve without the ball then they could turn into a handy side.
FREE AGENCY WRAP
The Broncos have been active in the recruitment market as Walters looks to put his stamp on the team. The signing of Reynolds from South Sydney is their biggest coup and Penrith premiership player Kurt Capewell will bring some experience to the forwards. The Broncos have also recruited Ryan James from Canberra to help mentor the club's young props. The signings of Brenko Lee, Jordan Pereira and Billy Walters are up for debate.
Rating: B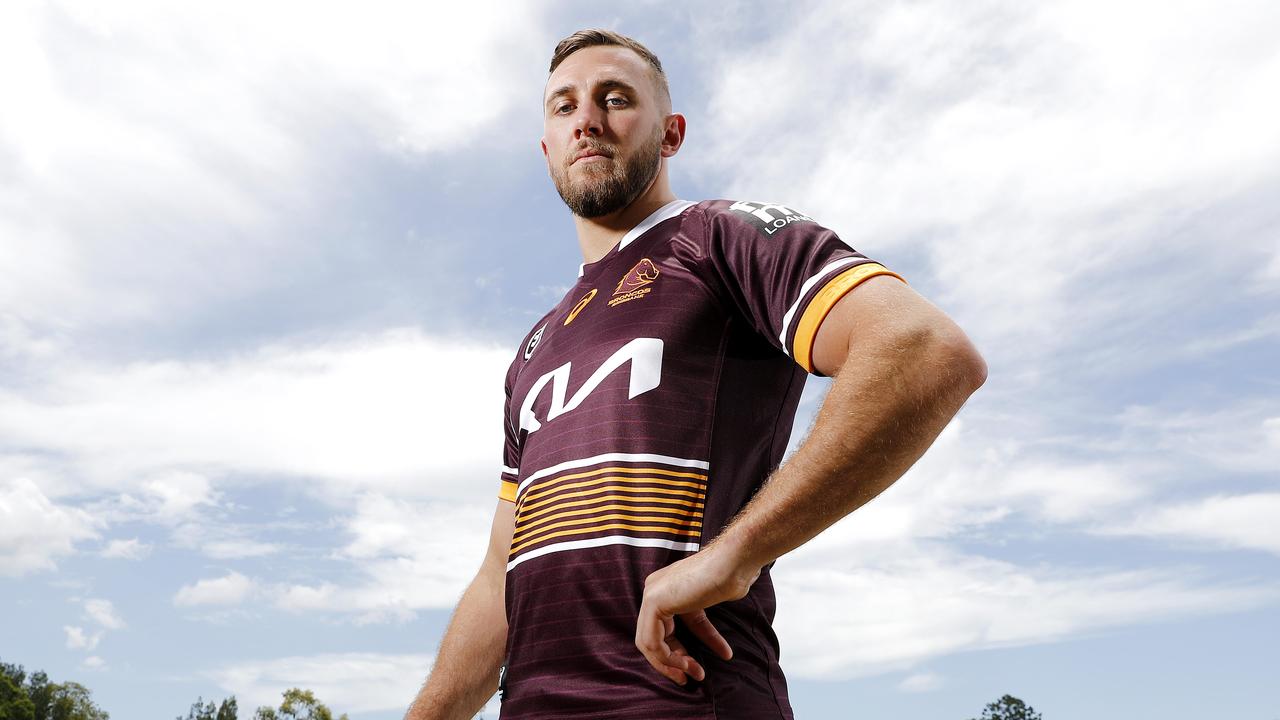 Kurt Capewell will bring experience to the forwards. Picture: Josh Woning
WHICH PLAYER CAN THEY REINVENT? Kotoni Staggs
The explosive Staggs only managed four appearances in 2021 due to injuries and will be a huge inclusion if he can stay fit next year. Staggs is one of the most damaging ball-runners in the game and if Walters can get him firing then he could add 20 tries to Brisbane's potency in 2022.
WILL DEVELOPMENT CONTRACT UPGRADED KIDS MAKE AN IMPACT?
After losing their way for a few years, the Broncos have got back on track when it comes to bringing junior talent through to the top grade. One of the real positives of 2021 was the emergence of youngsters like Kobe Hetherington, Selwyn Cobbo, TC Robati, Tesi Niu and Brendan Piakura. The Broncos have also promoted young guns Ezra Mam, Xavier Willison and Logan Bayliss to their top squad. If they can keep developing juniors then the club will have a bright future.
WHO TAKES THE NEXT STEP? Selwyn Cobbo.
The young flyer is an incredibly exciting prospect who could be Brisbane's next backline star. Cobbo is a work in progress but he could be on track for a huge career if his development is handled the right way.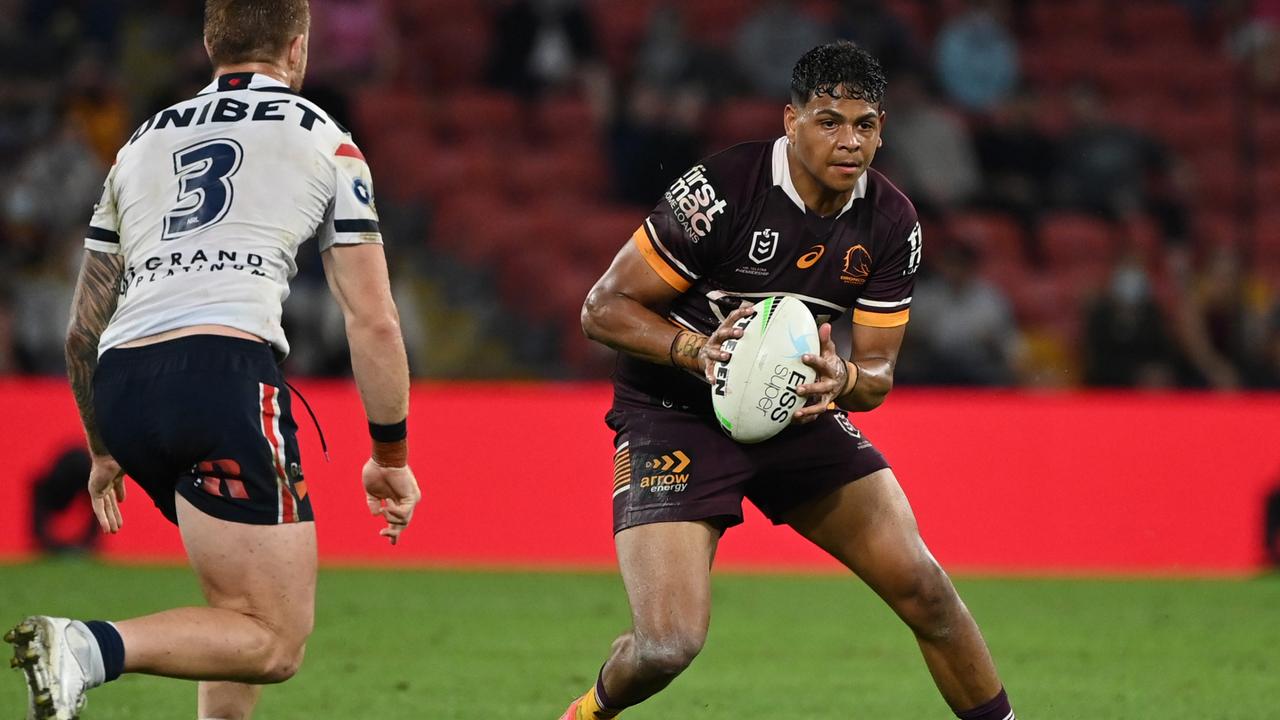 Selwyn Cobbo is set to take his game to a new level in 2022. Picture: NRL Photos
IT'S A BIG YEAR FOR … Patrick Carrigan.
The hardworking forward has been tipped to be a future captain of the Broncos, but he is entering a crucial season in his career. Carrigan is coming off a knee reconstruction, but recently re-signed at the Broncos for a further two years, despite interest from the Dolphins for their inaugural season in 2023. Will he get back to his best?
WHERE THEY WILL FINISH IN 2022? Fringe of the Top 8
The Broncos will continue to improve in 2022 but whether they are a finals team remains to be seen. There were positive signs in the back end of 2021 and the key for Kevin Walters is to build on that, not regress. If Reynolds has the impact the club is hoping for, and the Broncos' young players continue to improve, then they could sneak into the top eight with a bit of luck. But it's unlikely the Broncos will be title contenders for some time to come.
CAPTAINCY CONTENDERS
He has only just arrived at the club but the captaincy should go to Adam Reynolds. He is easily the standout contender after doing a fantastic job at South Sydney. Other options include Kurt Capewell, Pat Carrigan and Payne Haas, but Reynolds is easily the best option.
FOX SPORTS LAB'S AARON WALLACE SAYS …
The Broncos won seven games in 2021, almost twice as good as their record in 2020 but defence is still a major cause for concern. Their 29 points per game is better than only last season. Still yet to win consecutive games since pre-Covid times (Rds 1-2, 2020) and have won just eight of 42 games in this time.
The savvy addition of veteran playmaker Adam Reynolds, who since his debut in 2012 has the most forced drop outs, most kick metres and second-most points will be welcomed by a Brisbane side who sat in the bottom four for points and forced drop outs in 2021.