Christian Welch: NRL player loans are mutually beneficial, they should be fine-tuned and promoted
Discussion around NRL player loans has largely skewed to the negative yet as CHRISTIAN WELCH explains, there are major benefits for both clubs, the game and fans.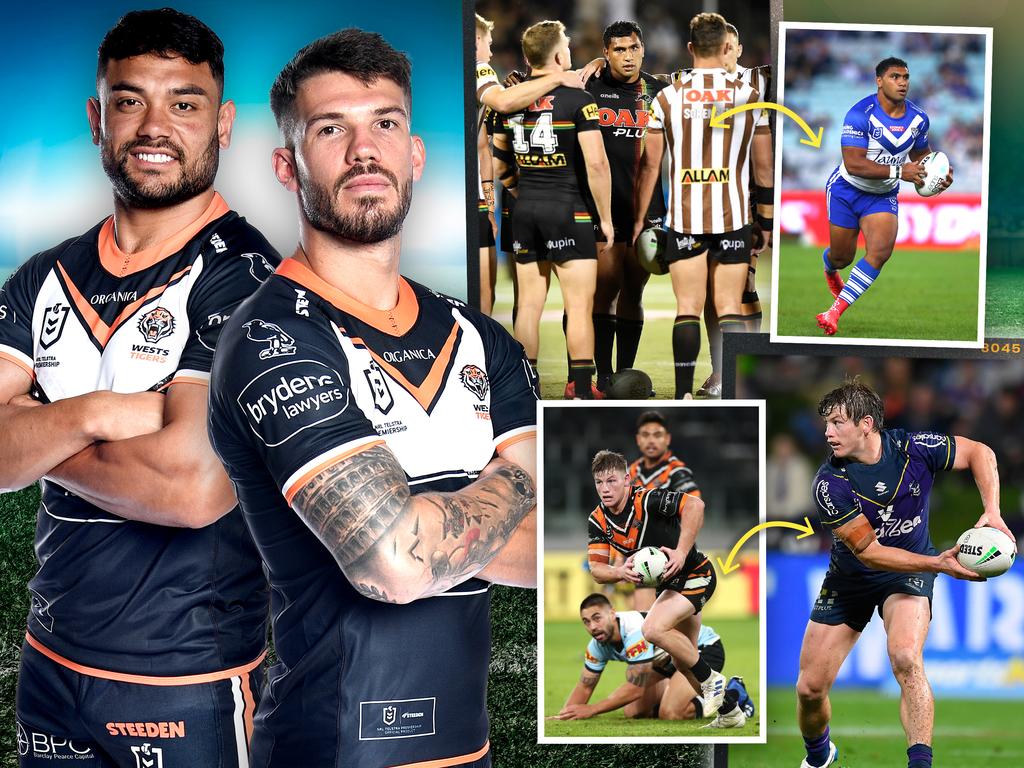 Christian Welch explains the benefits of the loan system.
The loan system in the NRL is extremely topical at the moment, with Melbourne picking up David Nofoaluma and Sydney Roosters grabbing Oliver Gildart – both from the Wests Tigers.
The discussions on this have been skewed in a way that paints the loan system in a negative light, so I'd like to add some balance.
To clarify, the Storm and Roosters have no leverage in these situations. These players are under contract beyond 2022 and will be returning to their parent clubs. I know it may shock a few readers but these deals are helping the Tigers. The Tigers' administration could easily knock back such offers but they see value for their club in loaning out these players for the final part of the season. Everyone is saying this is a case of the rich getting richer, a reverse Robin Hood, but I see it as mutually beneficial.
If you're a Tigers fan, it's reported you're saving $100k by offloading Nofa's deal for the remainder of the year. Then you include Gildart, who is an English international with 129 Super League caps. There wouldn't have been any shortage of suitors for his services when he decided to come to Australia. So, for simplicity, let's assume he'd be on a similar contract.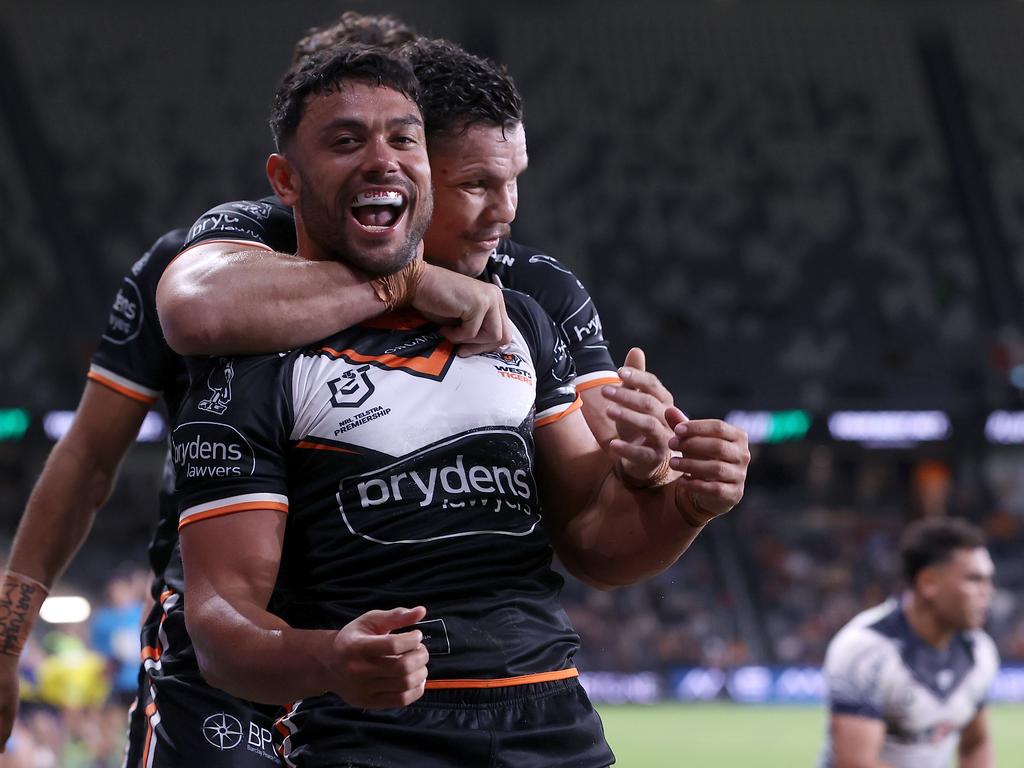 David Nofoaluma's loan move to the Storm has benefits for both sides. Picture: Mark Kolbe/Getty Images
Nofa has played 12 games this year and we've just passed the round 20 mark. He was available for selection but not picked in the starting NRL side for the past three games against Brisbane, North Queensland and Penrith. Gildart has played eight first grade games at the start of the season and five for the NSW Cup side this year, including in round 20.
By offloading both of their salaries, the Tigers can now use roughly $200k to prepay some players in this year's cap, in turn freeing up money for next year. With the arrival of Apisai Koroisau and Isaiah Papali'i, they've got a great chunk of cash now available to continue to strengthen the squad. They will also get Gildart and Nofoaluma back, who will gladly share all the learnings and experiences that they have picked up at strong programs in the Roosters and Storm.
The Tigers are just doing what's best for their club. The benefits are pretty clear. No other club is worried about helping them out, so why should they care about the other top eight sides in a finals series they won't be involved in?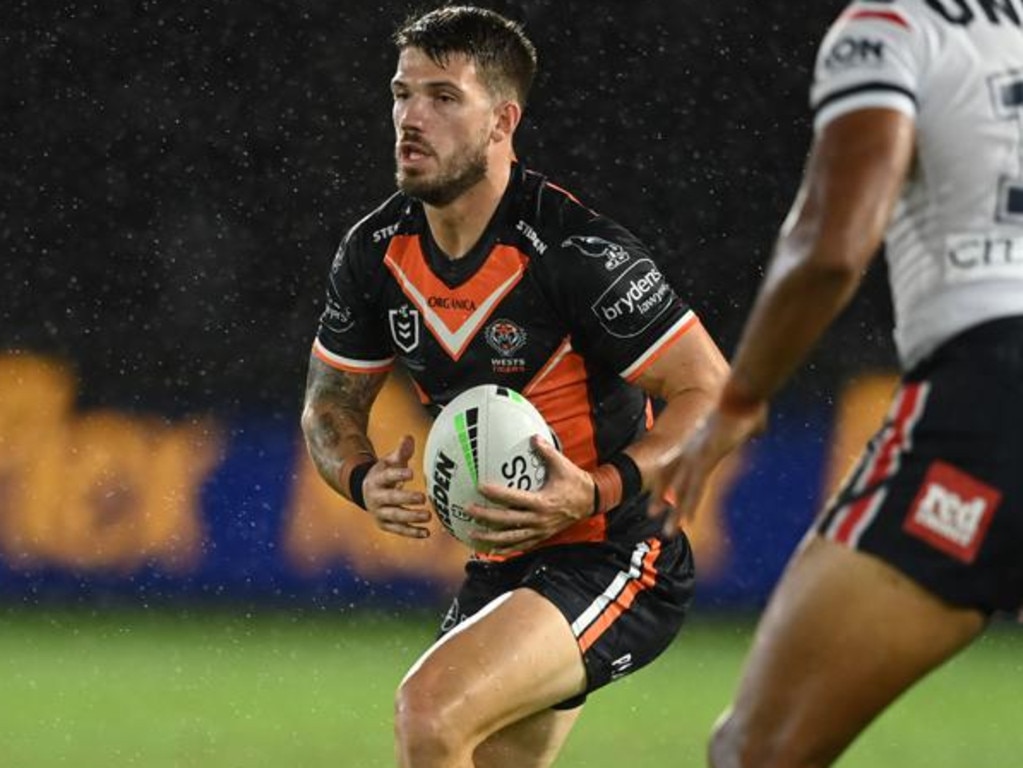 England international Oliver Gildart is joining the Roosters. Picture: NRL Imagery
Do you think the Broncos lost sleep over Tevita Pangai Jr's huge preliminary final performance against the Storm last year? The Panthers were without Moses Leota and had two physical finals in a row against South Sydney and Parramatta. Pangai Jr was huge in that game – physical and aggressive and really taking it to us. The Panthers were smart enough to save a spot and cap space to facilitate a move like that. And that bit of business was a huge result for Penrith; while he did not play in the grand final, he was a big reason they were there.
Then you look at the Broncos. They saved a bunch of cash by offloading Pangai Jr and redirected it to players committed to the club by prepaying them in that salary cap year. If you look at their roster now, that cash could be the salary cap difference they needed to go and secure Reece Walsh from the Warriors.
Is this not good salary cap management? In respect to the clubs signing loan players to see out the finals, well, they've just demonstrated discipline and business smarts to leave a roster spot open and save the necessary cash. These clubs aren't being afforded a hand-out, they aren't going over the salary cap; they are spending the same amount as every other club in the NRL. It's about smart roster management, being agile and maintaining flexibility, compared to carrying a full top-30 squad to help from round 1.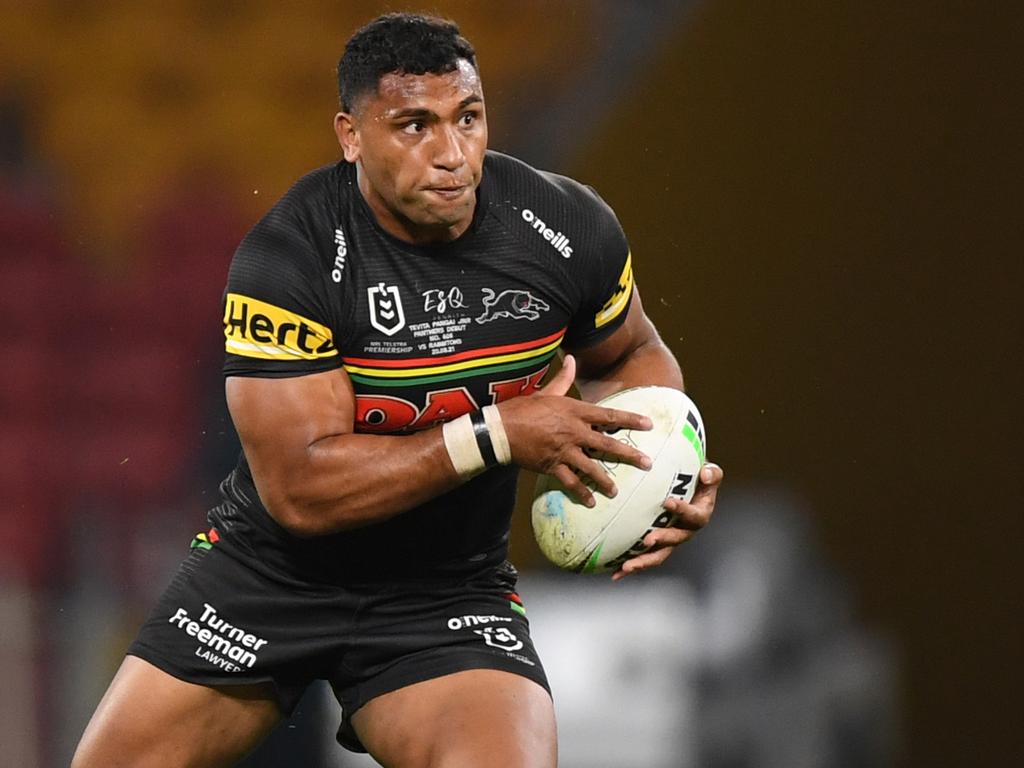 Tevita Pangai Jr's Penrith loan last season was a win for the Panthers and the Broncos. Picture: NRL Imagery
I appreciate the other side of the argument, that teams should just deal with the cards they've been dealt. If they have suffered a lot of injuries or lose a key spine player, well, that's just bad luck and they will struggle to win the premiership. I guess it's up to the NRL to determine whether they want clubs to have the ability to re-energise their rosters with smart roster management.
I'm a big advocate for the loan system but believe it needs some small tweaks. I'd like to see the NRL bring back the deadline a few weeks to around July 15. That would be two days after the final State of Origin. I think we can all appreciate the impact the Origin series can have on clubs in their pursuit of the premiership. I believe there should be a remedy like the loan system available to clubs to sign players who either aren't being used or are excess to the salary cap at a club not in finals contention. The majority of NRL clubs are still in the hunt for finals by mid-July, which would make any loan a more significant call.
The reason it was pushed to August 1 was due to the 2020 season running much longer, until October 25, instead of a traditional early October finish. Due to squad size restraints amid Covid, it was a great innovation to help clubs field players. The Warriors couldn't have continued to field a side without loans from other clubs in 2020.
In terms of fan engagement, normally this part of the season between Origin and finals is a quiet lull. There has been plenty of discussion in this period but sadly, not for great reasons; Manly's pride jersey, issues with the Bunker and refereeing. I think the loan system can generate interest. Fans can discuss what moves their club can make to get them closer to that premiership. This may be in terms of the current season, by moving all your chips in now. Or it may be a slower burn, as the Tigers have done, by opening up some salary cap space to build a squad with a longer vision in sight.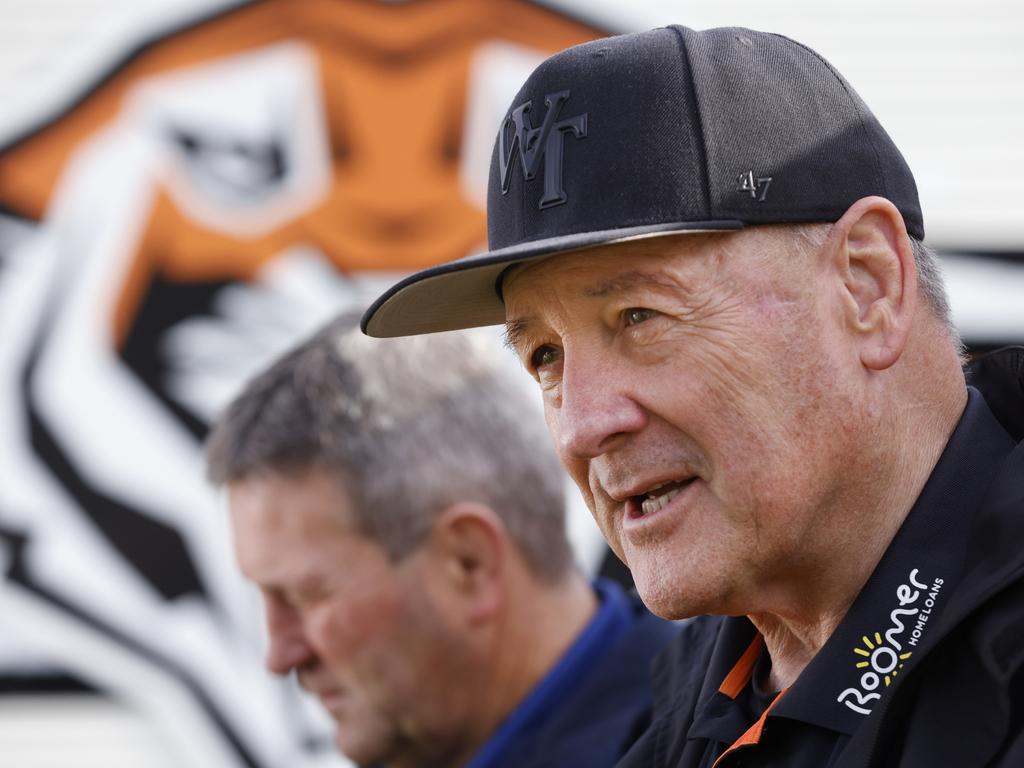 Tim Sheens and Wests Tigers have given themselves room to build for the future. Picture: Mark Evans/Getty Images
Loan systems are in place in other sports, particularly major soccer leagues. While not completely without fault, loans allow clubs more levers to pull with respect to roster management, while also granting players more opportunities.
I think this also ties in with talent being used efficiently in the NRL. The move to 17 teams next year has brought out the old 'not enough talent to sustain the competition' calls. An efficient and fair loan system, or swap system, gives clubs a level of depth without having to warehouse players. Players on the edge of the NRL run-on teams may get the chance to shine and show their skills, as well as learning new ideas from their host clubs.
We should be looking to fine-tune and promote loaning in the NRL, because it's a win-win situation for all stakeholders.