Christian Welch: Why player loan system can ease NRL contract dramas and fast-track young talent
In his first CodeSports column, Storm skipper CHRISTIAN WELCH outlines how a player loan system would help solve the NRL's contract mess and create more talent for an 18-team competition.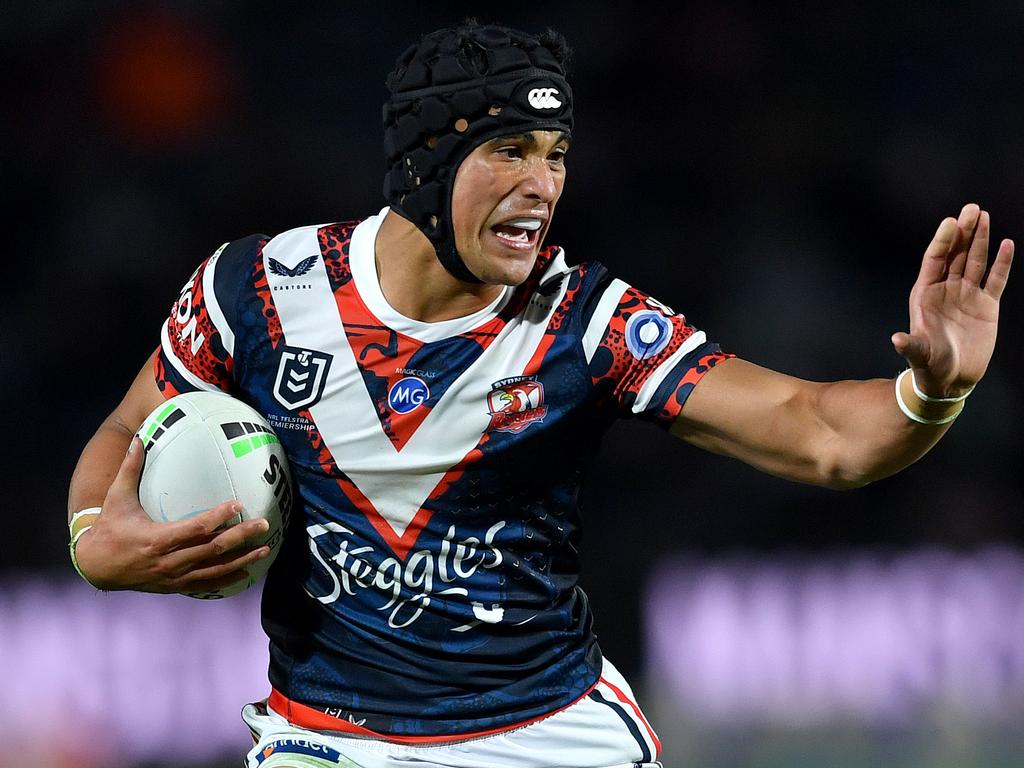 Would young Roosters star Joseph Suaalii be better off playing on loan at another NRL club? Picture: NRL Imagery
There's a narrative around the game that there's not enough first grade quality talent to sustain the Dolphins coming into the NRL next season as the 17th team.
And when inevitably an 18th team is admitted, the apparent shortage of players will become even worse.
I don't buy it. The talent is there; it's how we develop it and use it efficiently across the NRL.
As a game, we need to look at how best we develop young talent and provide remedies for players and clubs in unhappy situations. It is about being efficient with the use of our talent base.
To me, a loan system is the best way to do it.
One of rugby league's biggest issues is around the current contracting system. If a club or player is unhappy with performance or conditions, the remedy is for one party to force the issue, break the contract and the player moves elsewhere.
It's ugly, unsustainable and short-changes fans. Everyone screams "what about loyalty". Supporters are frustrated around players or clubs breaking contracts or moving on, given they have an emotional investment in them.
I think a loan system provides a better alternative to breaking contracts, improves opportunities for not only younger talent but also experienced veterans, and creates more competitive balance across the competition.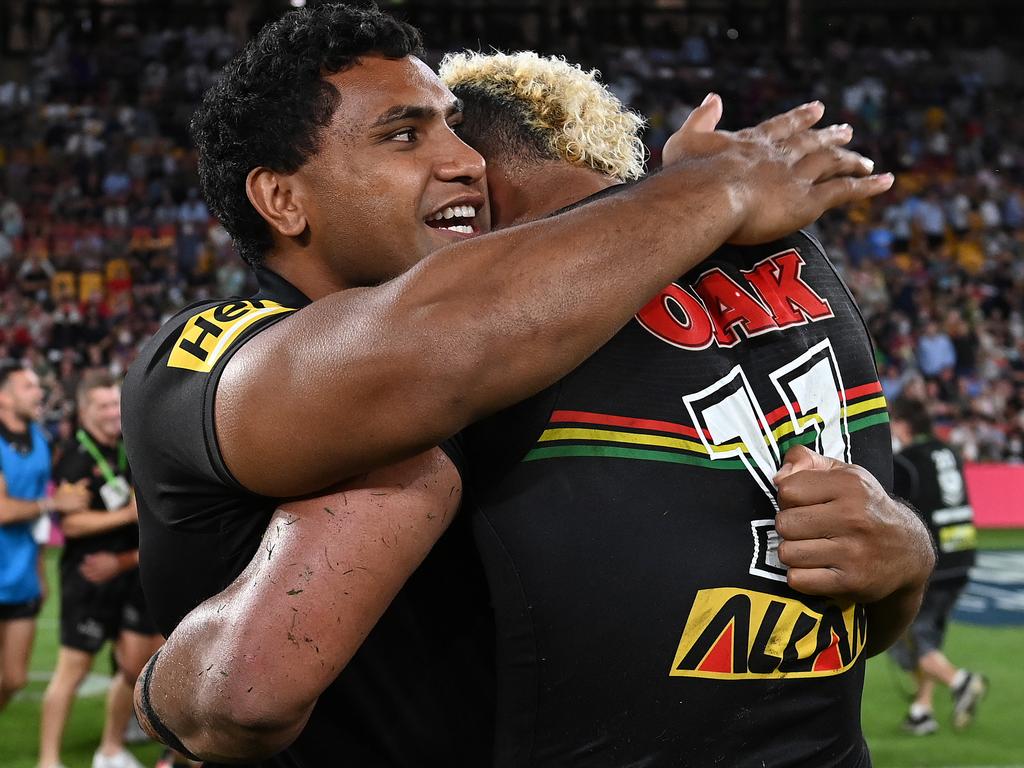 Tevita Pangai Jr played three months with the Panthers, en route to their premiership, after being released by the Broncos. He is currently on a three-year contract with the Bulldogs. Picture: Bradley Kanaris/Getty Images
The way Tevita Pangai Jr's scenario at Brisbane played out last year was almost a loan system in action. The Broncos weren't keeping him post-2021, couldn't play finals and with his move to Penrith, found a way to redirect some salary cap space from Tevita to players committed long-term.
Penrith loved having Tevita; he was sadly very significant against us in the preliminary final, stepping up with Moses Leota ruled out. If not for injury, he would have a premiership ring. That won't happen every time but I'm just trying to demonstrate the point that all parties – the Broncos, Penrith and Tevita – benefited from the arrangement.
A loan system offers a solution to those ugly scenes where a player agitates to get out of a club, or a club tries to force them out by playing them in reserve grade or undermining them. Supporters detest the negativity involved in these fights and players, managers, coaches and clubs all come out the worse for it.
Another example from a couple of years ago was Josh Reynolds. He was on big money and playing off the bench or struggling to get game time at Wests Tigers. If he had been loaned out to a team that could have used him, the Tigers could have eased the burden on their salary cap, Josh would have had game time and another club would have gained an experienced playmaker.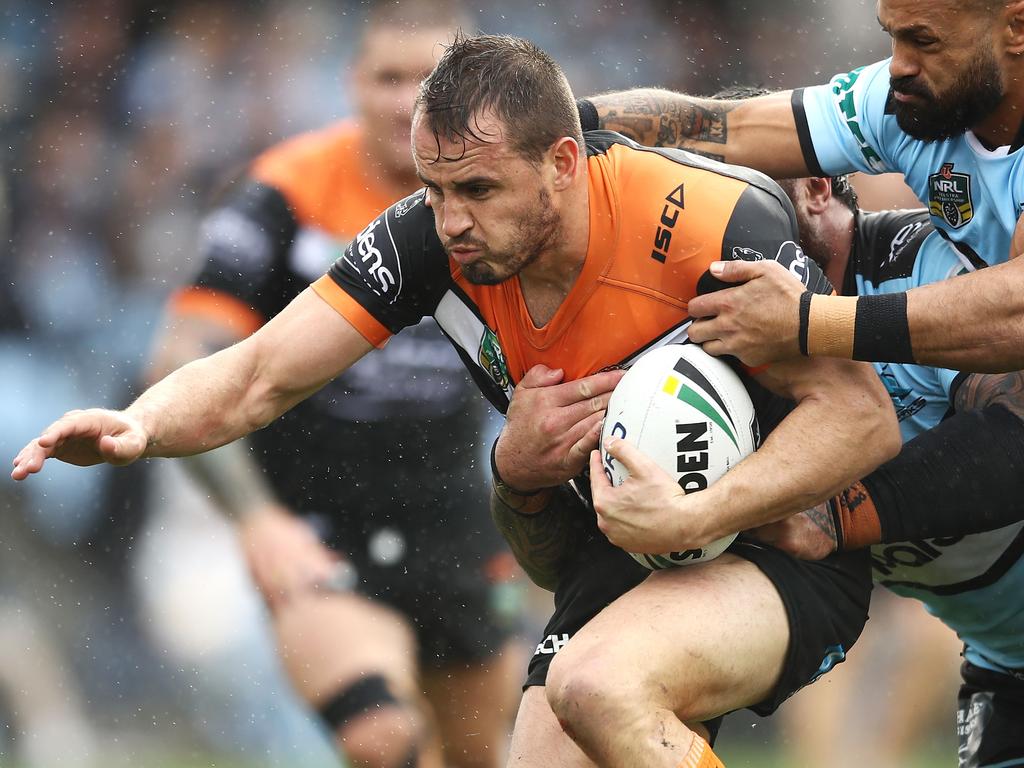 Josh Reynolds' contract was heavily scrutinised given the high price Wests Tigers paid for the five-eighth, who spent plenty of time out of the NRL side. Picture: Mark Kolbe/Getty Images
The English Premier League has an intricate and well-developed loan system with loan fees, performance clauses and club and player options to stay on beyond the original agreement. These are all things an NRL system could incorporate.
Loans have worked for some of the EPL's biggest names, with David Beckham and Frank Lampard both crediting early loan stints at Preston and Swansea City as important to their development.
They returned to Manchester United and Chelsea respectively as better players thanks to the game time they got at smaller clubs, before dominating their competition for more than a decade.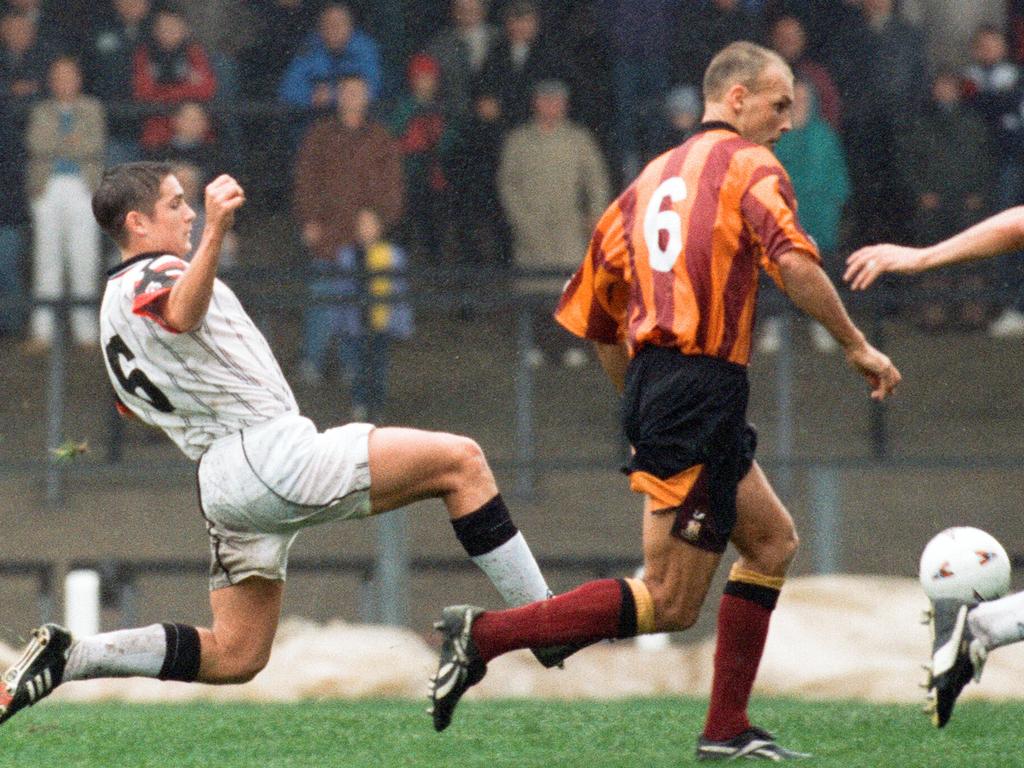 Frank Lampard (L) playing in his first match for Swansea, while on loan from Chelsea during 1995. Picture: Staff/Mirrorpix/Getty Images
Obviously, NRL clubs need an incentive to help a rival club, or to provide opportunities to fringe or developing players. The question you ask if you're a struggling team is, 'Why would I help another side?' Well, you encourage them.
For a loan system to work in the NRL, I think it would need to be tied in part to the salary cap.
The club that takes up a loan player pays for the player and it becomes a part of your salary cap, either in that season or the following season. Conversely, as the home club, you save on salary costs and possibly gain salary cap credits. The credits could be rolled over to the next season's salary cap to make it beneficial and attractive to get a loan done.
If a loan goes well, the clubs or player might have an option for a loaned player to stay on longer than first agreed, and then that could trigger a larger payment or benefit for his original club.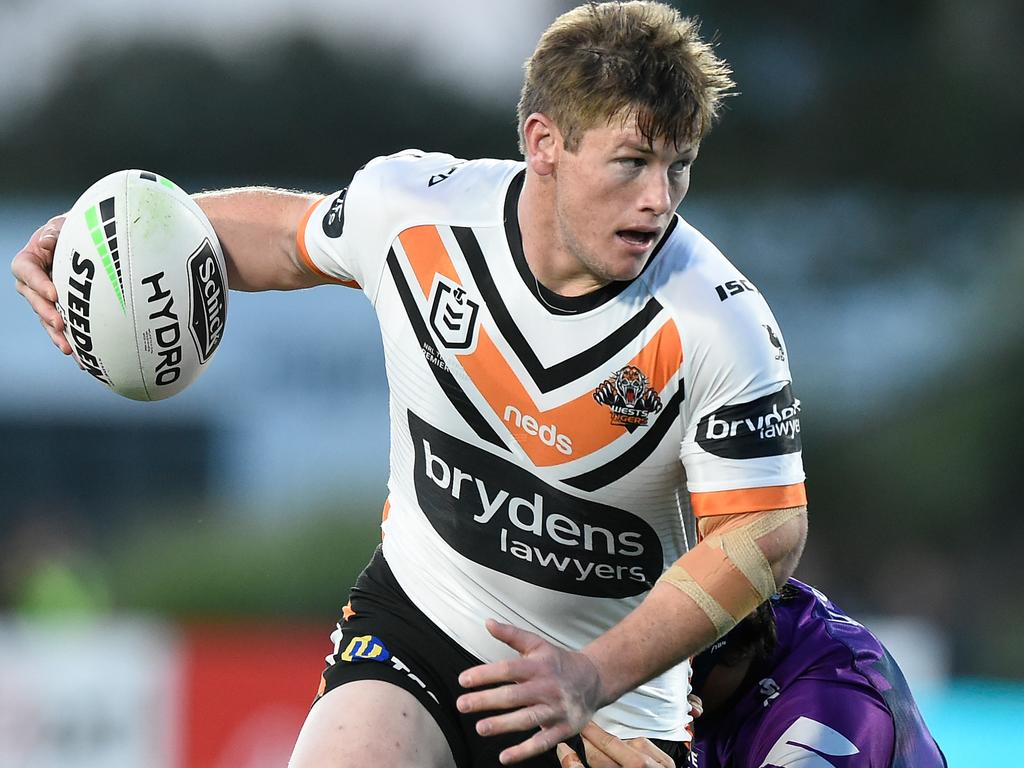 Harry Grant's to the Tigers helped him to gain minutes and maturity that wasn't yet available to him with Melbourne. Picture: Matt Roberts/Getty Images
While a loan system may provide a circuit breaker to the player/club standoff, my original, overarching point was to ensure that we get the most out of all the young or underappreciated talent in the NRL ranks. A loan system is a great way to encourage and develop younger players, and provide opportunities to experienced players out of favour.
Here at Melbourne, we know first-hand the benefits that Harry Grant got from playing full-time at Wests Tigers when he and Paul Momirovski swapped clubs in 2020.
Harry played regular first grade, which would have been unlikely at the Storm given Cameron and Brandon Smith were still ahead of him as our hookers. He was crowned Dally M Rookie of the Year and came back to the Storm an incredibly improved player. The Tigers benefited from having Harry and won plenty of games, climbing up the ladder. Paul Momirovski made a big impact and added depth in the centre position and unfortunately injury ruled him out of the chance at a premiership.
Right now, I look at a guy like Joseph Suaalii at the Roosters. He's an exceptional talent and Trent Robinson is obviously bringing him along slowly and trying to look after him the right way.
But he's also competing for a spot in a talented backline where he could get an NRL game at other clubs. Would he be better served at the moment playing first grade every week?
Under a loan system, he could be able to do that without the Roosters worrying about losing him.
Joseph Suaalii in action for the Roosters last season. He is being progressed slowly and carefully by his talent-rich club; would he be better playing elsewhere on loan? Picture: Matt King/Getty Images
Josh King is another example where a loan system might help. He had limited NRL experience at Newcastle. He has been one of our best players at the Storm this season; so could the Roosters have done with him in the forwards to help offset the numerous injuries they suffered in 2021?
I think a recall element for each contract would also be needed on a case-by-case basis, as it was with the Warriors in previous years where they were playing on the road due to Covid-19 restrictions. If injuries hit a player's original club, they should be able to recall a loaned player.
If there is a call-back element, that could result in a smaller loan fee because there is less security and a higher risk for the club leasing the player.
Pros – why a loan system works in the NRL
Increased interest: The NRL news cycle will always revolve around player movement whether you like it or not because it's interesting and has such a big impact on the game. But rather than trade windows, which impinge on players' rights and ability to move and earn financial security, a loan system encourages all these storylines and interest while benefiting both players and clubs.
Less broken contracts: If players and clubs aren't happy with how things are going, loaning a player out offers an easier solution than forcing people to leave. It also gives clubs and players time to adjust and renegotiate terms.
Increased competitive balance: If injury-ravaged teams can get in the market and find short-term replacements, they can stay competitive. The Roosters played incredibly last year with all their injuries; imagine if they'd been able to call on reinforcements from the loan market as well.
Talent development: Short-term loans would offer a chance for young or fringe players biding their time at one club to get game time and help fill a need at another.
More hope for fans: A season wouldn't necessarily be over with serious injuries, or if a team is struggling, they can look to loans to improve their performance.
Financial reward for teams that loan out players: Helping them build towards the future by redirecting funds.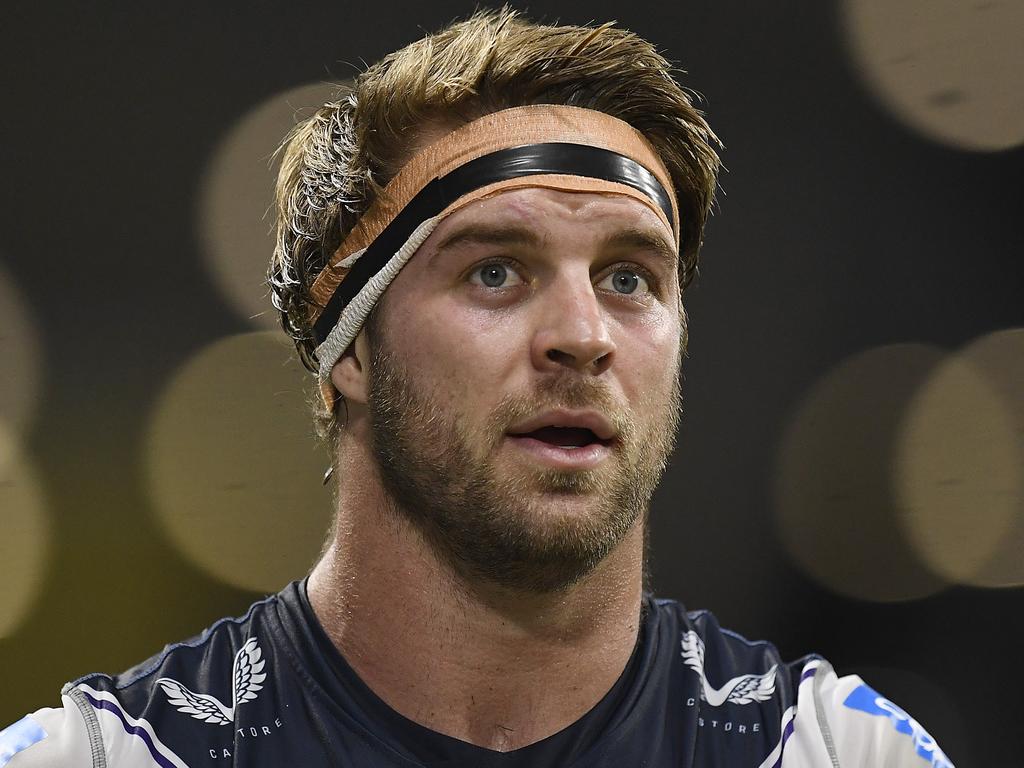 Storm captain Christian Welch says a player loan system could bring a raft of benefits to the NRL. Picture: Ian Hitchcock/Getty Images
Cons – the possible issues a loan system would present
Could favour Sydney-based teams: Players would likely be more inclined to prefer a short-term move half an hour down the road rather than shifting interstate or a long distance to a non-Sydney team.
Injuries: If a player is injured while loaned out to a rival club, what happens? I don't know the answer to this one but it's an important question, to ensure a player and their original club are looked after in this situation.
Questionable late ring-ins: Teams not in finals contention could seek to loan players out that could prove the difference in a premiership. A struggling side could look to increase their salary cap credit by offloading players to rival, in-contention teams. My answer to this is to move the deadline to around Origin III (round 18), when generally every side is still in finals contention.
Playing against your parent club: In the EPL, there are specific clauses to limit players competing against their home club. I don't see the point; if you're signed, you're signed and you play.
Acts of individual self-interest: Being able to loan players could encourage struggling teams to prioritise short-term solutions to try and improve just enough to save the jobs of people in power, rather than properly investing in and developing young players committed long-term to their club.
Farm systems: The EPL has had significant issues with large clubs like Chelsea creating talent farms and locking players away from the competition. They are then able to lucratively loan these players out to other European clubs without necessarily considering the best interests of the players on loan.
*****
Contract reform has been a talking point in rugby league for several years now and there's simply not going to be a system that pleases everyone or works perfectly every single time.
But given the benefits I can see for all of the game's stakeholders, limiting negative intra-club disagreements and the flexibility it offers clubs and players, a loan system is my answer.

*Additional reporting by John Welch, who taught Christian everything he knows.