How a union diehard scored the first try for Lebanon in their rugby league Test against Malta
Christian Yassmin hasn't played rugby league in years, but a call from Michael Cheika led straight to him putting on a show in his debut Test, writes BRENDAN BRADFORD.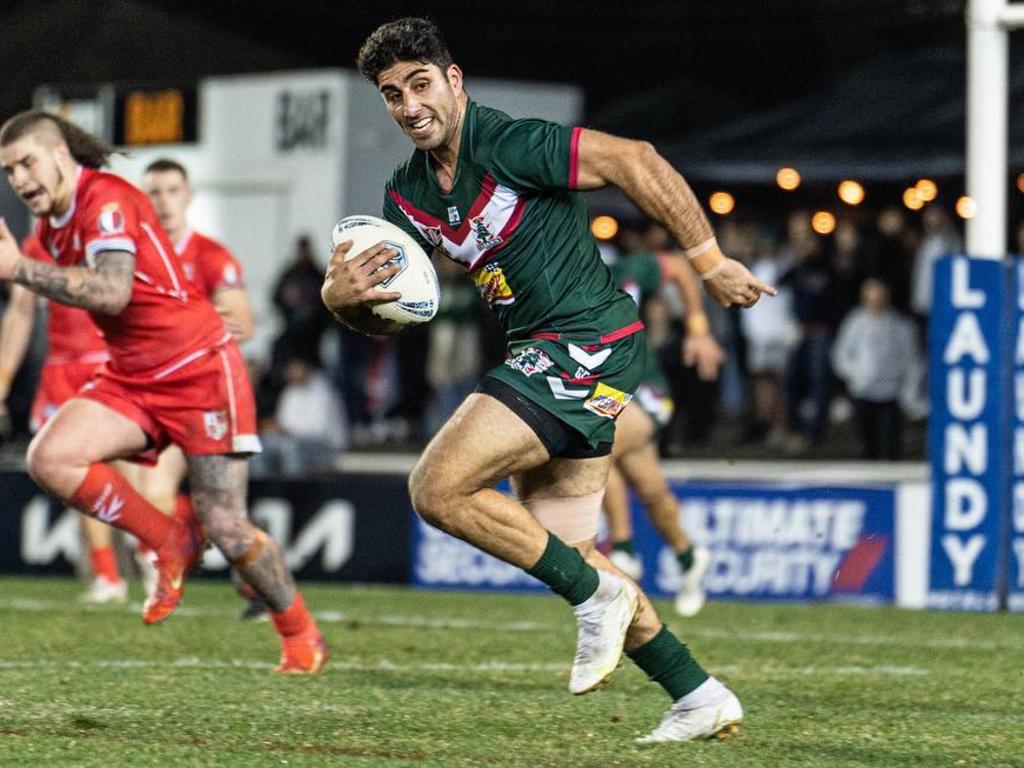 Christian Yassmin takes off on a 90m runaway intercept try. Picture: Lebanon RL
What's more impressive than scoring a try with your first touch of the ball in your debut Test match?
Scoring a try with your first touch of the ball in your debut Test match after not playing rugby league for five years.
That's exactly what Lebanon winger Christian Yassmin did, diving over in the corner after just three minutes of his side's 30-14 win over Malta at Belmore Oval.
The 26-year-old dental student capped off a remarkable debut with a second try from an intercept runaway just on halftime as Lebanon claimed the Elias-Fenech Shield.
Yassmin's tryscoring feats are all the more impressive given he's been playing rugby union with Randwick for the past half a decade.
"The last time I played rugby league was in 2017," he tells CodeSports.
"I had to remember just to make sure I played the ball and that there's no quick lineouts, but other than that I was all good.
"My last game of league before today was the last round of the New South Wales Cup in 2017 against the Warriors, so it's been a long time."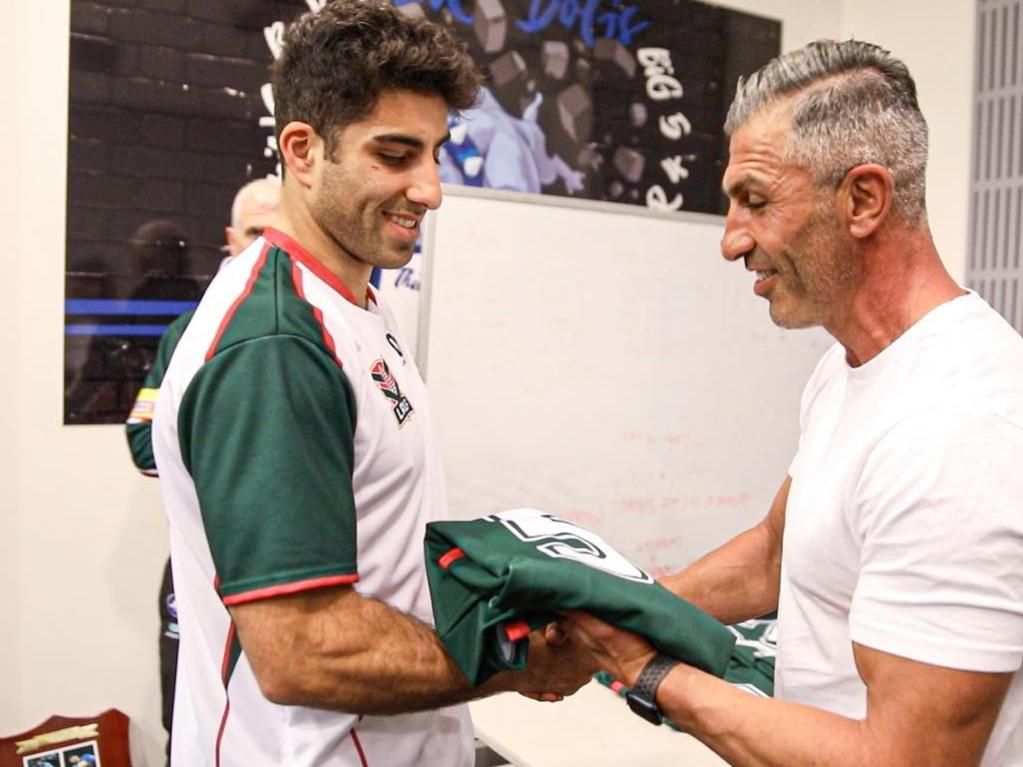 Yassmin is presented his jersey by Cedars legend George Katrib. Picture: Lebanon RL
Yassmin also scored a try for Western Suburbs in that game against the Warriors, and has been in electrifying form in the Shute Shield in 2022, scoring 12 tries in 11 matches for Randwick.
With the Rugby League World Cup at the end of the year, Yassmin's ability to find the line drew the attention of Lebanon coach, and former Galloping Green, Michael Cheika.
"Cheik reached out – him being a Randwick man – and me being of Lebanese heritage, he asked if I wanted to have a crack," says Yassmin, who had three training sessions with the side earlier in the week.
"They're obviously trying to get as much talent as they can, and he thought I'd be suited for it.
"There's the opportunity to represent Lebanon, but there's also the World Cup, and I would love to be in that squad.
"If the coaching staff think I'm good enough and can be an asset to that team, I'll be more than happy to put my hand up for it."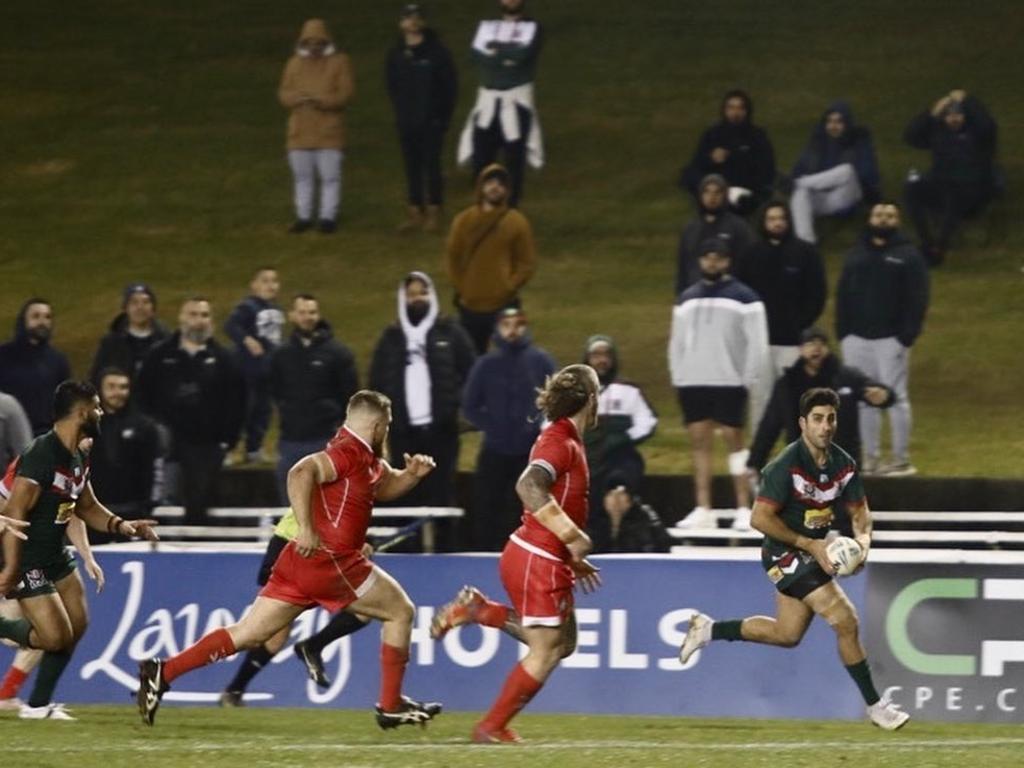 Yassmin is hoping to break into the Lebanon squad for the Rugby League World Cup. Picture: Lebanon RL
First though, there's the remaining seven rounds of Shute Shield, with the sixth-placed Randwick playing Eastern Suburbs at Woollahra this Saturday afternoon.
"I'm back with Randwick this Saturday and it's the big local derby – the biggest game of the year," he says.
"The adrenaline's pumping now and hopefully I can take that into the game.
"My heart's always been in union, but at the end of the day I'm an outside back and footy's footy.
"I just love playing and the skillsets are pretty transferable, so wherever I get the opportunity, I'll take it."
Away from football, Yassmin is midway through a dental degree, and also has a 3D printing business, making dental appliances to help pay for university.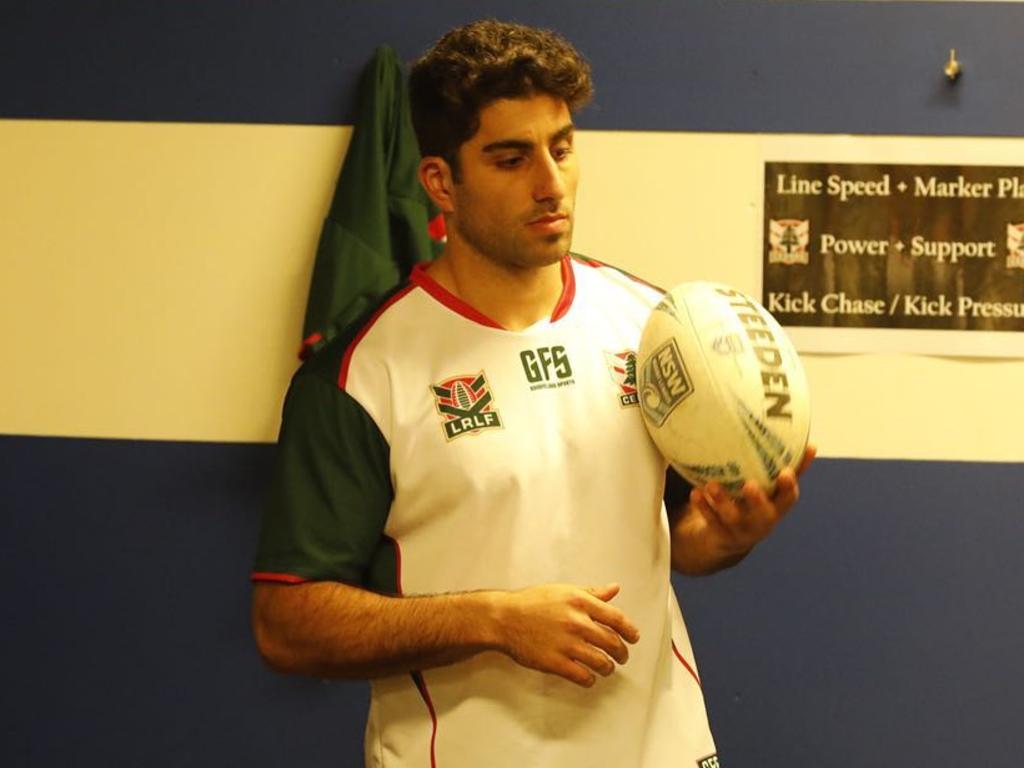 Yassmin hadn't played rugby league in five years. Picture: Lebanon RL
His rugby league return got off to the best start possible when he took an offload from centre Bilal Maarbani close to the tryline and dived over in the opening minutes.
He was made to work for his second four-pointer though, outpacing the Maltese defence in a 90-metre runaway.
"The first one was pretty much how we planned it in training," he said. "The centre got it early, skipped out, drew their winger and I just had to be there in support like any good winger.
"I just caught it and put it down.
"I just went for it on that second one. I knew their shapes and what they were playing there. I saw him dig into the line, got into his passing lane and got a hand out.
"I just put the ears back and hoped I got to the tryline. My stomach was feeling it more than anything – thank God it was halftime.
"It was all coming out."