'It unites the country': Why PNG needs an NRL team according to Kumuls captain David Mead
As his final game for the Kumuls looms, David Mead has seen the impact rugby league has on his home country. It's convinced him where the competition's 18th team should be, writes BRENDAN BRADFORD.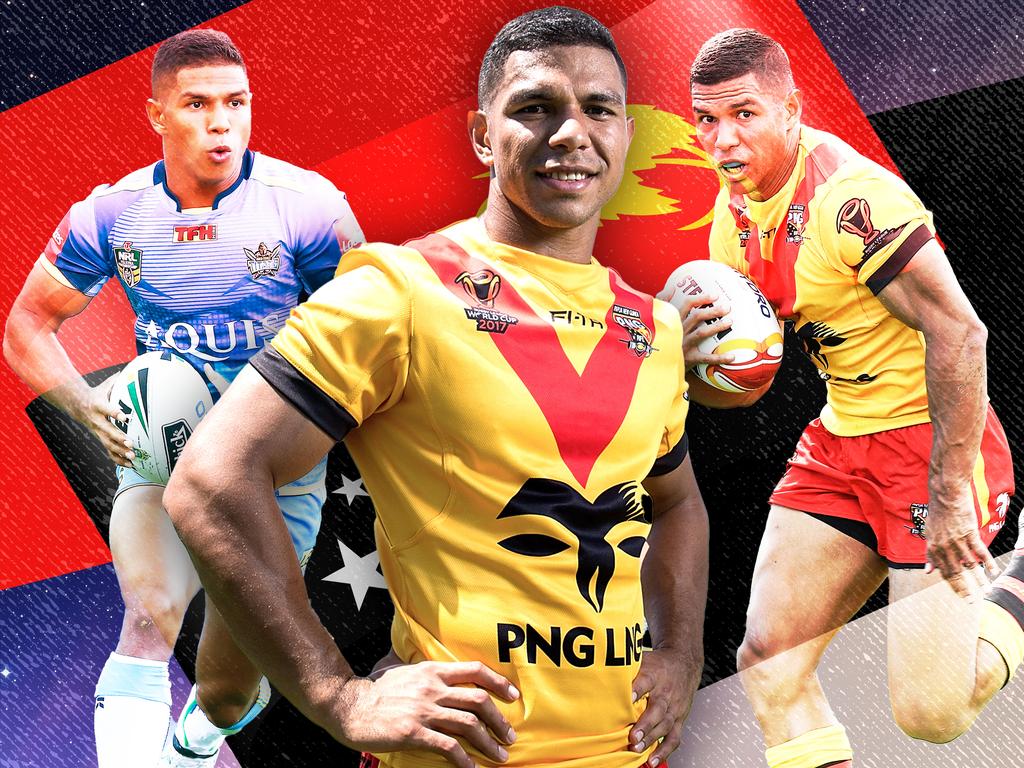 Kumuls veteran David Mead will retire from rep footy this weekend, and has called for an NRL team based in Papua New Guinea.
Fourteen years and 15 Tests after his international debut, David Mead will represent Papua New Guinea for the last time when the Kumuls play Fiji at Campbelltown Stadium.
It brings an end to the rep career of one the country's most electrifying ball-runners, and Mead is confident the game will continue to grow in the country of his birth.
As a 19-year-old speedster, he played for the Kumuls three times at the 2008 Rugby League World Cup, before making his NRL debut for the Titans the following season.
Over the next 14 years, with the introduction of the Hunters in the Queensland Cup, Mead has witnessed the evolution of the game in PNG from a passion to a legitimate pathway.
"In 2008, a lot of Kumuls players were picked from the local comp, but with the expansion of the PNG Hunters and their involvement in the Queensland Cup, you've been able to see more players get picked up by NRL teams from the Hunters system," Mead tells CodeSports.
"Justin Olam is a perfect example.
"Because of that, you've got more young players coming through wanting to represent the Hunters, which gives them the opportunity to represent their families by playing in the NRL."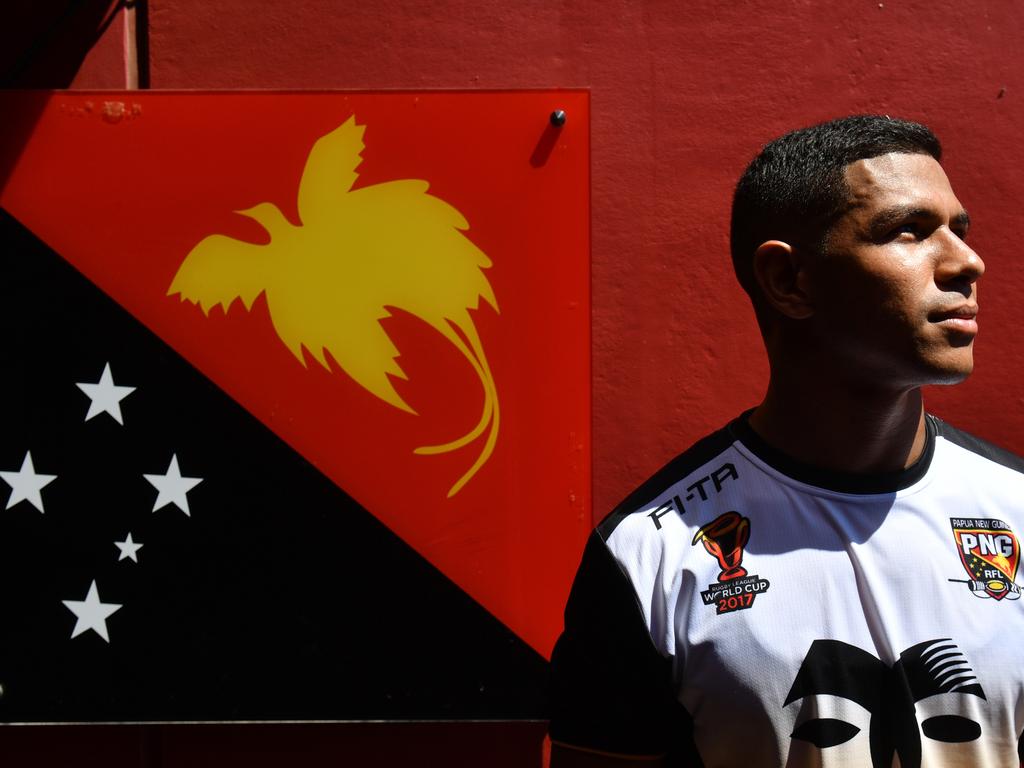 David Mead will retire from international football this weekend. Picture: AAP Image/Mick Tsikas
He wants to see that trend continue when the NRL introduces an 18th team to the competition in 2025.
"There's a bid coming in for another NRL team, and if PNG had a team, it would sell out every week," he says.
"It will inspire more junior development and make more kids want to play the sport as well.
"The people love the game, but it's not just players from Papua New Guinea that they love, they love the whole NRL as well."
It's hard to overstate the level of passion rugby league inspires in PNG. It's on par with cricket in India and soccer in Brazil, even if success at the highest level hasn't followed just yet.
"It's already the national sport, and anything to help grow and improve the game is important," Mead continues.
"Not just for sport, but for social issues as well.
"The game means everything to people back in PNG. It brings energy and happiness to life. There's a lot of challenges that people face every day, but when there's a Kumuls game coming around, everyone puts those things aside and enjoys those moments of joy and happiness.
"It unites the country.
"When PNG plays, it just means coming together for the country, which is probably something taken for granted on a day-to-day basis.
"But when they play, everyone comes together in their passion."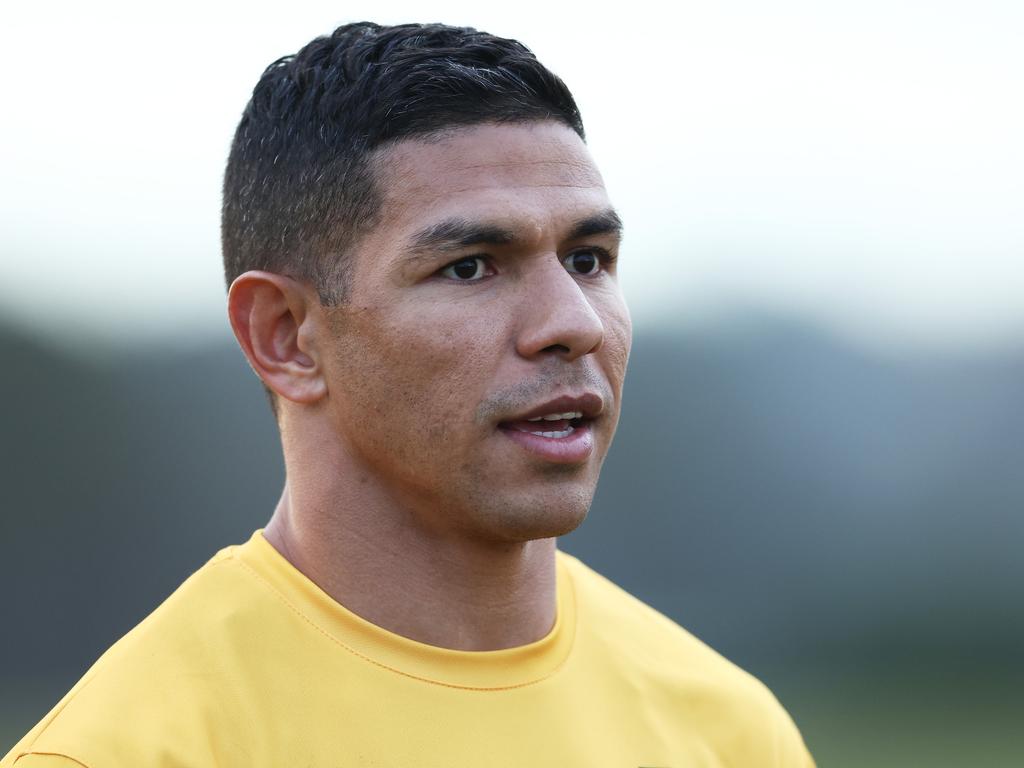 Rugby league is Papua New Guinea's national sport, and Mead wants to see an NRL team based there when the league expands again in 2025. Picture: Matt King/Getty Images
The pathway through the Hunters system that Mead describes is vastly different to his own rugby league journey.
He was just a wide-eyed 12-year-old named David Moore when he first moved to Australia in the early 2000s.
An aunty had migrated from Papua New Guinea when her son was accepted to university, and she offered to bring her nephew over as well.
Given the chance to earn a good education and play regular, organised sport, a young David excelled athletically, but rugby league offered the most likely pathway to a decent future.
It was during his rise to the NRL that he decided to change his name from Moore to Mead to honour the sacrifices his aunt's family made when he first arrived in Australia.
"I never knew my dad growing up, and when I moved to Australia it was a huge turning point in my life because it opened up a whole new world for me," he says.
"I was going to schools, playing organised sport and not many kids in Papua New Guinea get to do that.
"They made sure I had a good life and I thought it would be a nice thing to do to honour the family name and I hope I can keep making them proud."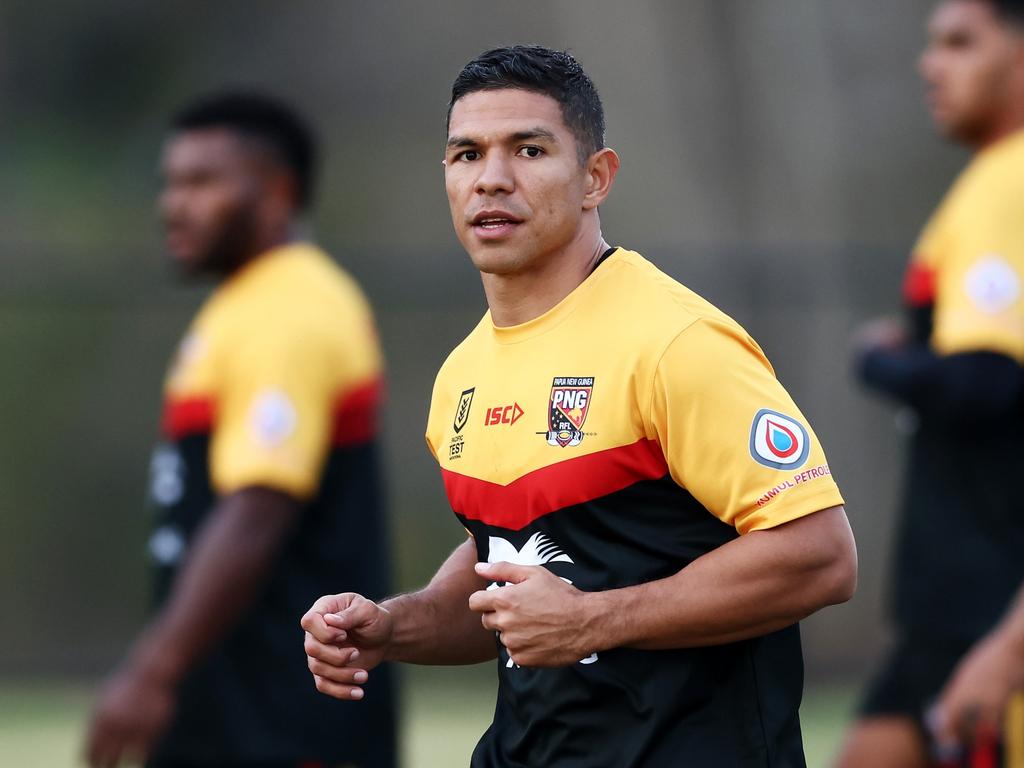 Mead trains with the Kumuls in Camden ahead of this Saturday's game against Fiji at Campbelltown Stadium. Picture: Matt King/Getty Images
Staunchly proud of his roots, Mead usually returns to Papua New Guinea twice a year, but hasn't been able to travel home to see his family since the pandemic hit.
This Saturday, he'll captain his country for the sixth and final time.
"It's always been a huge honour," he says. "The first time I was given the role was in 2016 when we played Fiji at Parramatta.
"I had tears of joy in my eyes. It wasn't just because I was captain, but just representing my country as well."
After 151 games for the Titans and Broncos, Mead had a two-year stint at Catalans before returning to Brisbane when Covid hit.
His 171 NRL games have yielded 75 tries, including his spectacular one-handed try of the year against the Sharks in 2011.
Nearing the end of his career, he's an elder statesman at Red Hill, offering advice and guidance to younger teammates.
He hosts his own podcast, reads widely, and rates Paulo Coelho's The Alchemist as an all-time favourite.
"Reading just helps me feel relaxed," says Mead, who is currently reading Nelson Mandela's Long Walk to Freedom.
"You can get caught up with the day-to-day busyness and forget to just take some time to put the phone down and get away from all the social media.
"It's a way to learn something new and see the world through someone else's eyes. It's about what I can read that will make my life a bit better today and tomorrow."