NRL 2022: Success of suburban grounds shows Dolphins must play as much at Redcliffe as possible
These are the rousing, pulsating scenes that Dolphins' bosses simply must act on ahead of their debut season in the NRL, writes CRASH CRADDOCK.
The rousing, pulsating scenes from Cronulla's home games this season provide a lesson the Dolphins should heed when they enter the NRL premiership next season.
After several years when crowd support vanished it's been heart-warming to feel the electric crackle of Cronulla's PointsBet Stadium which, along with several other suburban venues, have been sold out and rocking to their rafters this season.
Seeing the raucous celebrations after Sharks tries you'd swear there was 35,000 in the house but here's the thing – the capacity, due to ongoing renovations, is just 11,500.
Redcliffe's boutique but classy Moreton Daily Stadium holds 10,000, the perfect size to get the Dolphins vibe rocking and spirit stirring in their debut season.
The Dolphins plan to play most of their 12 home matches across town at Suncorp Stadium and split the remainder between the Moreton Daily Stadium and Kawana's Sunshine Coast Stadium.
The plan will work for Queensland derby games against the Broncos, Cowboys and Titans but Redcliffe folk have never been regarded as big travellers – for football or anything.
Stream every game of every round of the 2022 NRL Telstra Premiership Season Live & Ad-Break Free During Play on Kayo. New to Kayo? Start your free trial now >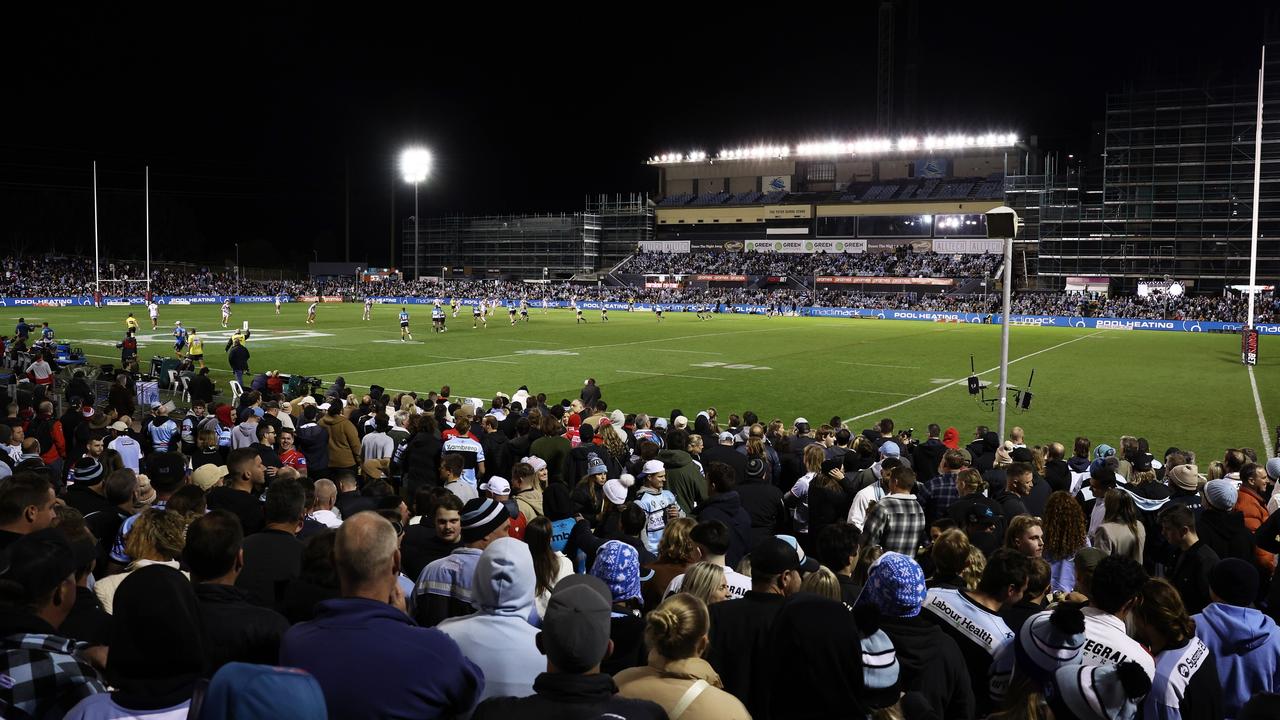 The crowd packed into PointsBet Stadium on Saturday. Picture: Matt King/Getty Images
If you are only attracting 12-15,000 for other Suncorp games that means only one in three or four seats are taken at Suncorp.
It's a worryingly flat vibe, especially for a club trying to cast a net over a fresh fan base. Rugby league is about tribalism – not empty stadiums – and the good folk of Redcliffe, Caboolture, Deception Bay and surrounding areas just love their league.
When the Dolphins were formed last year the NRL commission privately discussed letting them play more games at Redcliffe in their first few seasons to nail down their supporter base. Excellent idea. It should happen.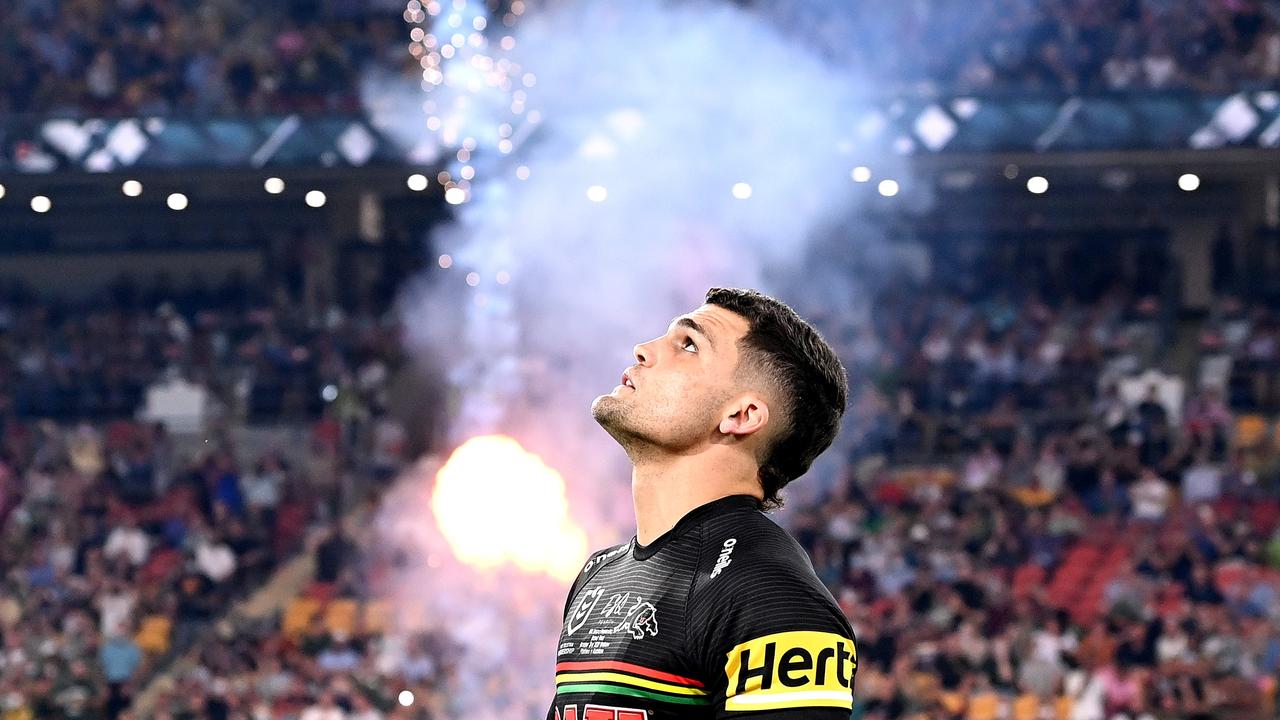 Nathan Cleary takes the field in last year's grand final at Suncorp Stadium. Picture: Bradley Kanaris/Getty
NOT SO GRAND
Brisbane is occasionally used as a bargaining chip in NRL grand final negotiations but there is one missing piece – the care factor from the common fan.
Brisbane fans don't expect or crave to host the NRL grand final which was fleetingly up for grabs last week as the NRL's stadium funding war reached flashpoint.
Even when you wave it in front of the nostrils of Brisbane fans they don't go "wow.''
Brisbane got the decider last year due to Covid and those that went to see Penrith beat Souths enjoyed it.
But if Brisbane never got it again I have not met one fan who would shed a tear. It was the quirky bonus of a difficult time. That was all.
All of the Broncos premierships (barring Super League) were won in Sydney and, in a very distinct sort of way, those grand final wins were all the more special because of the vibe that comes with venturing deep into the very heart of enemy territory to bring back the crown.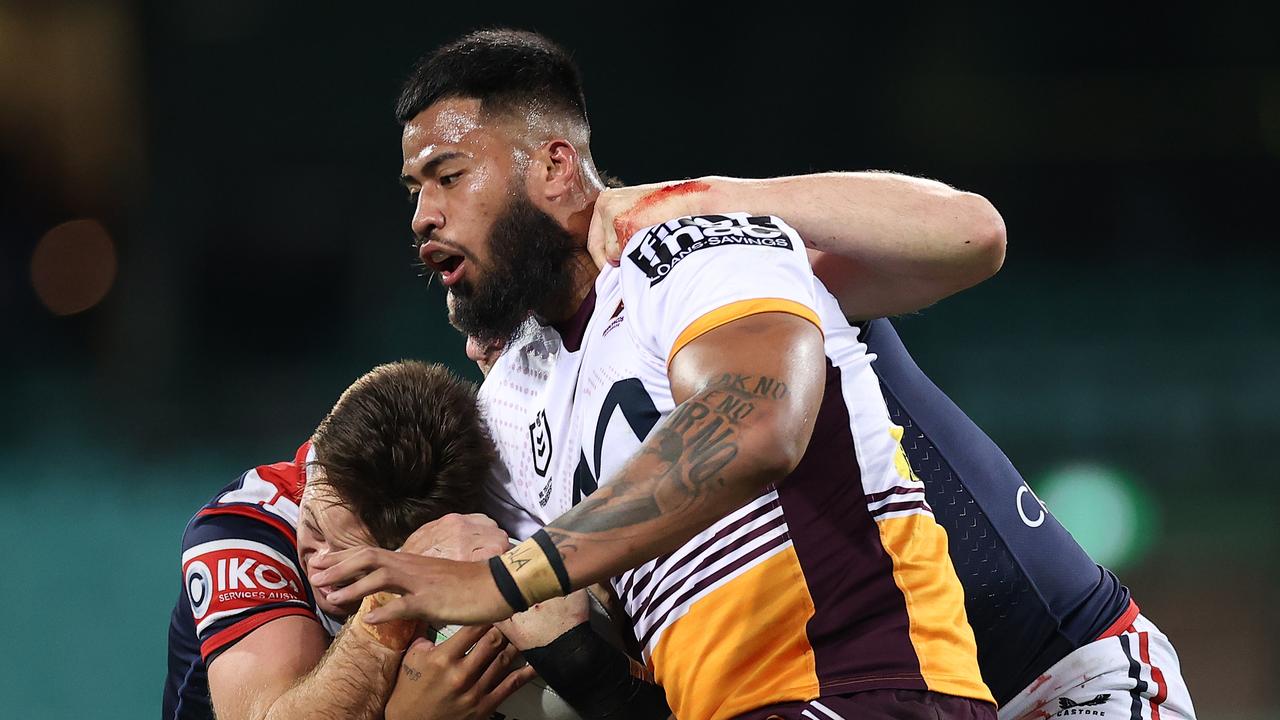 Payne Haas has been offered big money in rugby. Picture: Cameron Spencer/Getty Images
PAYNE'S BIG CALL
News that Payne Haas has been offered a million dollars a year to defect to European rugby should not cause great consternation at the Broncos.
Switching from the front row – or anywhere in the pack – from league to union is a tricky business, especially when you are on a seven figure salary which means there is no time for subtle growth.
Few have tried it. Even fewer have succeeded.
Sonny Bill Williams ended up in the centres in his successful switch, Brad Thorn was a successful backrower for the All Blacks and Sam Burgess never quite found his right spot despite playing centre in a World Cup for England.
But Haas will be on $850,000 next year at the Broncos and it would be an enormous call to take the plunge in a game which would require massive technical adjustments for the sake of a few hundred thousand dollars.
Haas is contracted to the Broncos for the next two seasons. It will be a surprise if he does not see out the deal.
Broncos' finals push puts ball back in Haas' court
— Peter Badel
Brisbane are hopeful an upcoming finals campaign will convince star prop Payne Haas to finally close the door on his contract saga and pledge his long-term loyalty to the Broncos.
The Broncos' two most promising props face uncertain futures, with Tom Flegler set to test his value on the open market from November (see below) and Haas to engage in post-season negotiations that will make or break his tenure at Red Hill.
Haas' management shocked the Broncos by requesting an immediate release in May. The prop's deal expires at the end of 2024, but Haas' management argued he was underpaid this season on $748,000 and sought permission to source rival offers in excess of $1 million.
The Broncos rejected that request. Rocked by a savage backlash, the Haas camp agreed to put the issue on the backburner with a view to resuming contract talks at the end of this season.
The Haas stand-off is now appearing on the radar again for Brisbane bosses, who in eight weeks' time will seek a resolution that either keeps the NSW Origin prop happy at Red Hill, or prompts him to walk out on the Broncos.
Payne Haas put his contract talks on hold until the end of the season. Picture: Cameron Spencer/Getty Images
Haas insists money is not his sole motivation, outlining his desire to be part of a club that consistently plays finals and challenges for premierships.
The Broncos are showing they are ready to meet their end of the bargain. They are poised to appear in the playoffs for the first time in three seasons, possess a premiership-winning halfback in Adam Reynolds and have developed a stable of some of best young talent in the code headlined by Pat Carrigan, Selwyn Cobbo, Flegler and Ezra Mam.
Will all that be enough to defuse the Haas powderkeg? Broncos football boss Ben Ikin says the ball is in Haas' court.
"It's a question for Payne whether we are doing enough," Ikin said. "But I will say this — the footy program is in better shape this year than what it was last year.
"The squad is playing better, the roster is stronger and we are higher on the ladder this year than we were last year.
"It's a daily challenge. The question I ask myself when I get up in the morning is: is this football program as good as it can be because if you make the program really strong, then players find it more difficult to leave.
"We don't want to lose Payne, but whether what we are delivering meets any of our players' expectations, that's a question for each individual at the Broncos."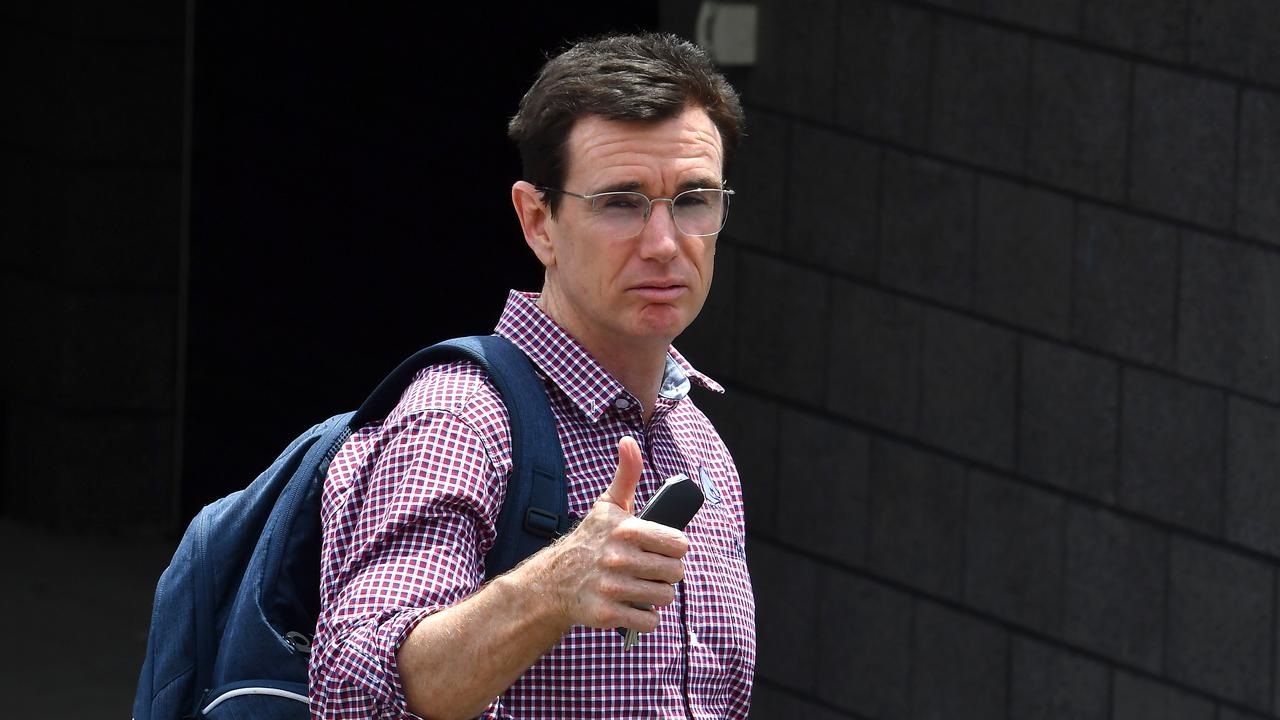 Broncos football boss Ben Ikin. Picture: John Gass
Amid the confusion, the certainty is this: Haas is about to become the financial top dog at Red Hill.
From November 1, his salary rises from $748,000 to $848,000 for the 2023 season. That will see Haas supplant Reynolds, who is on $800,000, as Brisbane's top earner. He will also be the highest-paid prop in Broncos history, one month shy of his 23rd birthday.
Haas could feasibly attract $1 million offers from Sydney clubs, but a move to the Harbour City comes with cost-of-living pressures.
Haas would do well to consult his new Broncos teammate Reynolds, who has come to appreciate the bang-for-buck that residing in Brisbane provides. The former Souths schemer has gone from "living in a shoebox with my four kids" in inner-Sydney to a sprawling mansion in Brisbane.
"Cost of living in Sydney is higher, and there are benefits to being a one-club player at the Broncos," Ikin said. "We don't want to see a guy like Payne Haas leave, but you also have to accept that's the way the salary cap is designed to work.
Payne Haas is set to play finals with the Broncos. Picture: Cameron Spencer/Getty Images
"The cap is there so that as our club gets better — and this is true for all the successful clubs — you have to accept the fact that some of the guys that you work hard to develop are going to have so much opportunity to potentially earn more money and have more success elsewhere.
"If going to Sydney is important, they might chase it and value it, but it's individual to the player."
Brisbane chairman Karl Morris is adamant Haas is content at the Broncos — and will not quit.
"It's unbelievable to see the way Payne is playing," Morris said.
"He is in a winning team, will play in the finals this season and is contributing fantastically.
"All Payne can do is show everyone the great talent he's got."
Flegler fielding big offers to leave Broncos
The Broncos are facing a fierce battle to retain Tom Flegler with the Queensland Origin enforcer to test his value on the open market after fielding offers of up to $800,000 a season.
The Sunday Mail can reveal Flegler has become one of the most sought-after forwards in the code as the Broncos firebrand prepares for this Saturday night's clash with the Knights at Suncorp Stadium.
Four NRL rivals, including two Sydney-based clubs, have lodged expressions of interest in Flegler, who was hailed as Brisbane's new-age version of Shane Webcke coming through the Broncos ranks.
Flegler, who turns 23 on Friday week, is contracted to the Broncos until the end of next season, making him a free agent from November 1 this year.
The Maroons prop's preference is to remain at the Broncos, but with Brisbane bosses facing a big-money battle to keep his front-row partner Payne Haas, salary cap pressures could force Flegler out of Red Hill.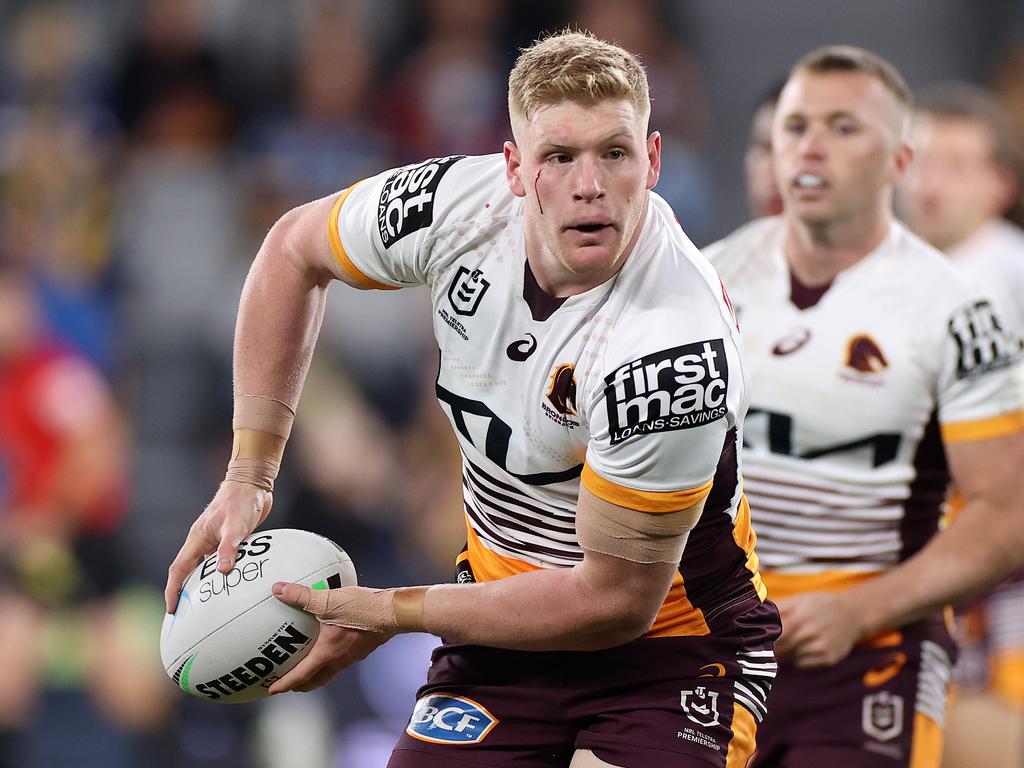 Flegler has fielded offers from a number of clubs. Picture: Cameron Spencer/Getty Images
NRL rivals are ready to strike. Flegler is on $650,000 this season, but NRL suitors have discussed offers of $750,000 to $800,000 annually in a bid to prise the hard-running forward from the Broncos.
The Broncos are keen to retain Flegler, but the veteran of 70 first-grade games will not commit to a longer-term deal until he explores all options on the open market from November 1 this year.
Flegler's management confirmed the Broncos front-rower is in the sights of several NRL clubs after a strong 2022 campaign that saw the 110kg hardman feature in Queensland's extended squad for all three Origin games.
"What happens with Payne Haas and the Broncos will have a bearing on what happens with Tom," said his agent Tas Bartlett of PSM.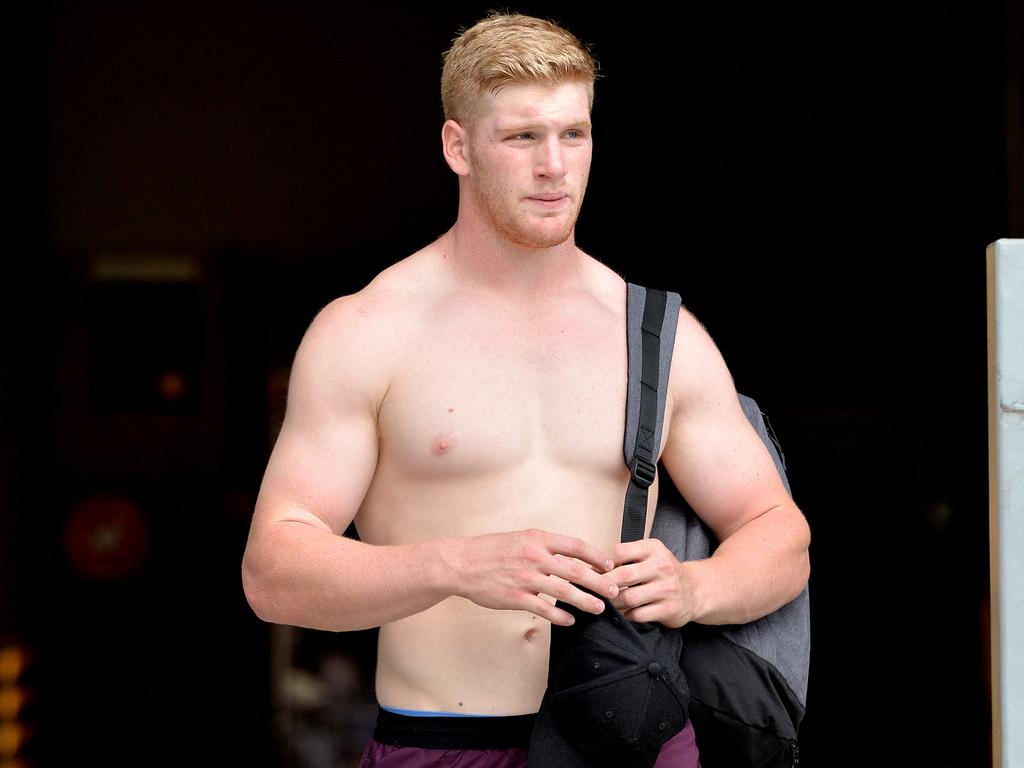 Flegler is contracted until the end of 2023. Picture: Bradley Kanaris/Getty Images
"The Broncos will sit down with Payne at the end of the year and unfortunately, the Broncos may not be able to afford Tom.
"He is on good money at the moment and sometimes four or five really good forwards don't go into three under the salary cap.
"Tom would love to stay at the Broncos, he has been with the club since he was a teenager, but there's some big money being offered to him and we have to consider it.
"We will be testing his value on the open market.
"He is in no rush, he is contracted until the end of 2023 and whether Brisbane can match the deal he is currently on with the fantastic young roster they have coming through, it might be difficult financially."
Haas dropped a bombshell on the Broncos in May when his management requested an immediate release from his current deal, which expires at the end of 2024.
Haas quickly backflipped on that stance, with the parties agreeing to resume contract talks at season's end.
But with Haas' salary to rise from $748,000 this season to $848,000 next season, and his management pushing for a deal in excess of $1 million, the Broncos may run out of money for Flegler, who made his Origin debut last year.
"The Broncos value Tom and they would love to keep him, but with the salary cap, every club knows you can't always keep the guys you want," Bartlett said.
"We've had interest from four clubs.
"Tom is still only 23 and after four seasons in the NRL, he is coming into the prime of his career in terms of middle forwards.
"If he was to stay at the Broncos, they will get a lot out of him, but if he was to go to another club, he would be a great signing because he ticks all the boxes.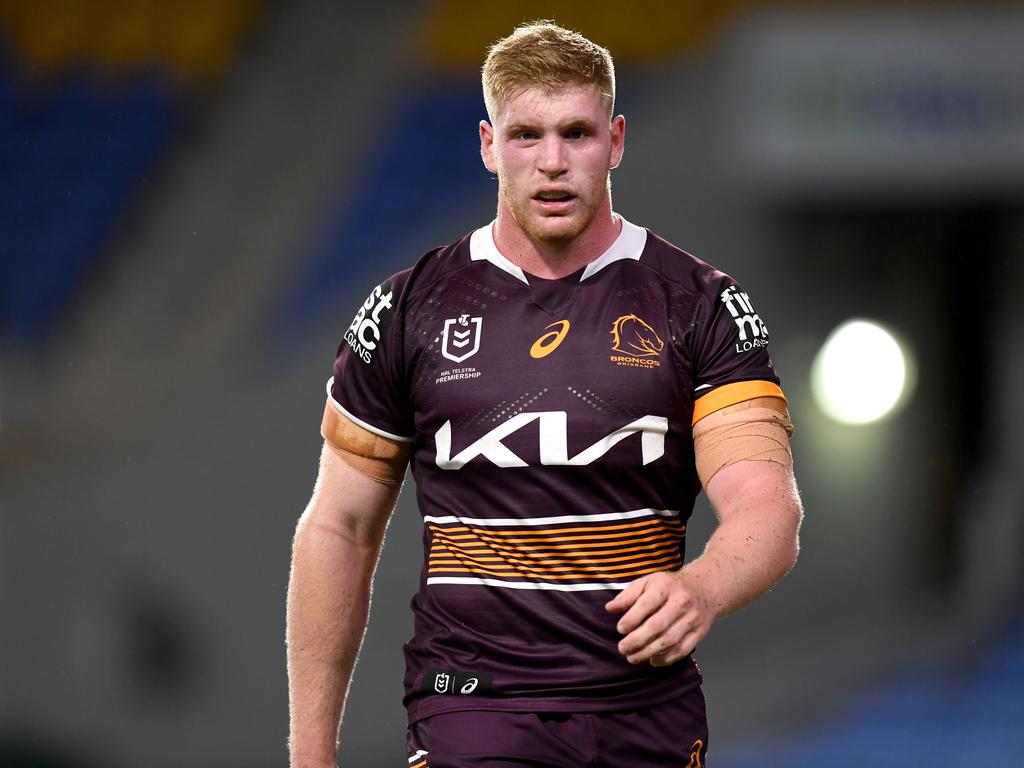 Will Tom Flegler take a pay cut to stay at the Broncos? NRL Imagery
"Tom is the aggressor who brings a hard edge. Other players love playing with a guy like Jared Waerea-Hargreaves (Roosters enforcer) ... and every club needs a tough prop like Flegler on their roster.
"Clubs are willing to pay him around $750,000-$800,000, that's what the market is telling us.
"Tom will have to consider staying at a reduced rate to be part of something.
"The Broncos are building towards success with their roster and often players take less to stay if they are winning.
"My other client, Selwyn Cobbo, took less to stay at the Broncos and there's every chance 'Fleg' will want to stay with his mates and take less to chase a premiership.
"I will present all the options to Tom and he will make the final call."
While Flegler has battled a number of suspensions, his form has improved in the past 12 months. He has charged for 1665 metres this season at an average of 118m per game and has impressed with his toughness and ability to create second phase.
Brisbane coach Kevin Walters said the club will do everything possible to keep Flegler in Broncos colours.
"'Fleg' has forced his way into the starting side with his performances through the season," he said.
"He has got that bit of spark about him. All our forwards want to start and there's only so many positions you can start in, but while Tom continues to do a great job, he will remain there."
Bronc-woes: Stat exposes Red Hill rot
Broncos legends have challenged Kurt Capewell to stop the rot at Red Hill following revelations the vice-captain has missed 19 tackles in three games amid Brisbane's worrying form slump on the eve of the finals.
Former Broncos premiership winners Gorden Tallis and Corey Parker believe Capewell and skipper Adam Reynolds hold the key to hauling Brisbane back into title contention in the wake of their SCG implosion against the Roosters.
Renowned as Brisbane's 'Minister for Defence', Capewell prides himself on his one-percent professionalism, but his recent defensive efforts have spotlighted the cracks suddenly appearing in the Broncos' brick wall.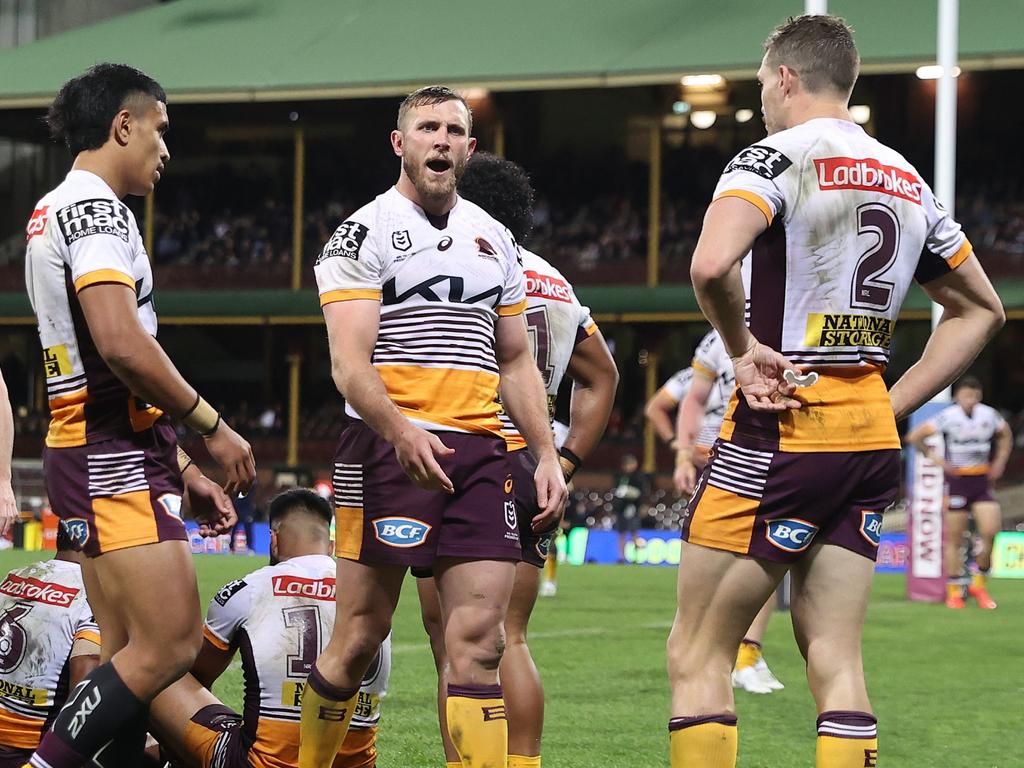 Kurt Capewell reacts after a try scored by Nat Butcher of the Roosters in the round 21 match against the Sydney Roosters. Picture: Cameron Spencer/Getty Images
The Broncos have conceded 66 points and 11 tries in the past fortnight and Capewell has been at the epicentre of the deluge.
Admired for his defensive heart, Capewell missed five tackles against the Eels in round 19, seven against the Tigers in round 20 and another seven in Thursday night's 34-16 collapse against the Roosters.
The Queensland Origin star was guilty of a one-on-one miss on Adam Doueihi which sealed victory for the Tigers and he was pushed off by Roosters pivot Luke Keary for the 68th-minute try which consigned Brisbane to a second straight defeat.
Capewell has been one of the buys of the season, but former club captain Parker says the Broncos need his premiership pedigree more than ever to kickstart their finals charge ahead of next week's home clash against the Knights.
"Capewell has to lift," said 347-game legend Parker, the most-capped forward in Broncos history.
"He is one of their senior players and he won a premiership at Penrith.
"Kurt played in a grand final and won a premiership last year and he has been very good for Brisbane this year, but this is the part of the season where it gets hard.
"It's been a long season and Kurt has also had Origin commitments, so it's taxing for a guy like him.
"The Broncos bought Capewell to bring that one-percent attitude and he understands what this time of the year is all about.
"To be leaking points the way they are at this time of the year is a concern. It's not all lost for the Broncos, but they need their leaders to stand up now. Guys like Kurt Capewell and Adam Reynolds have to lead the way."
With Brisbane's top-four hopes slipping away, former Broncos firebrand Tallis urged Capewell and Reynolds to stabilise the squad for the final month of the regular season.
"They would be disappointed with the last month," Tallis said on Fox League following Brisbane's 18-point loss to the Roosters.
"It was a tough day at the office for the Broncos.
"Their defence is an issue ... they are leaking too many points and their senior players need to take some ownership."
Originally published as NRL 2022: Success of suburban grounds shows Dolphins must play as much at Redcliffe as possible