NRL 2022: Knights break silence on David Klemmer saga, racism accusation
Knights' new head of football Peter Parr has opened up on a horror first week at the club, dealing with the David Klemmer saga, and now a racism accusation.
Newcastle will welcome back David Klemmer into the side next week after the ugly clash between the firebrand prop and trainer Hayden Knowles was resolved on Friday, forcing a change to the club's reporting process.
Klemmer was hit with a suspended fine and effectively a one game ban after admitting he had erred in not coming from the field before abusing Knowles last Sunday.
He returned to training on Friday – alongside superstar fullback Kalyn Ponga – and will be selected in first grade next week, when the Knights meet the Brisbane Broncos.
The Knights' new head of football Peter Parr said the club had to put the incident behind them and the pair were prepared to move on.
Stream every game of every round of the 2022 NRL Telstra Premiership Season Live & Ad-Break Free During Play on Kayo. New to Kayo? Start your free trial now >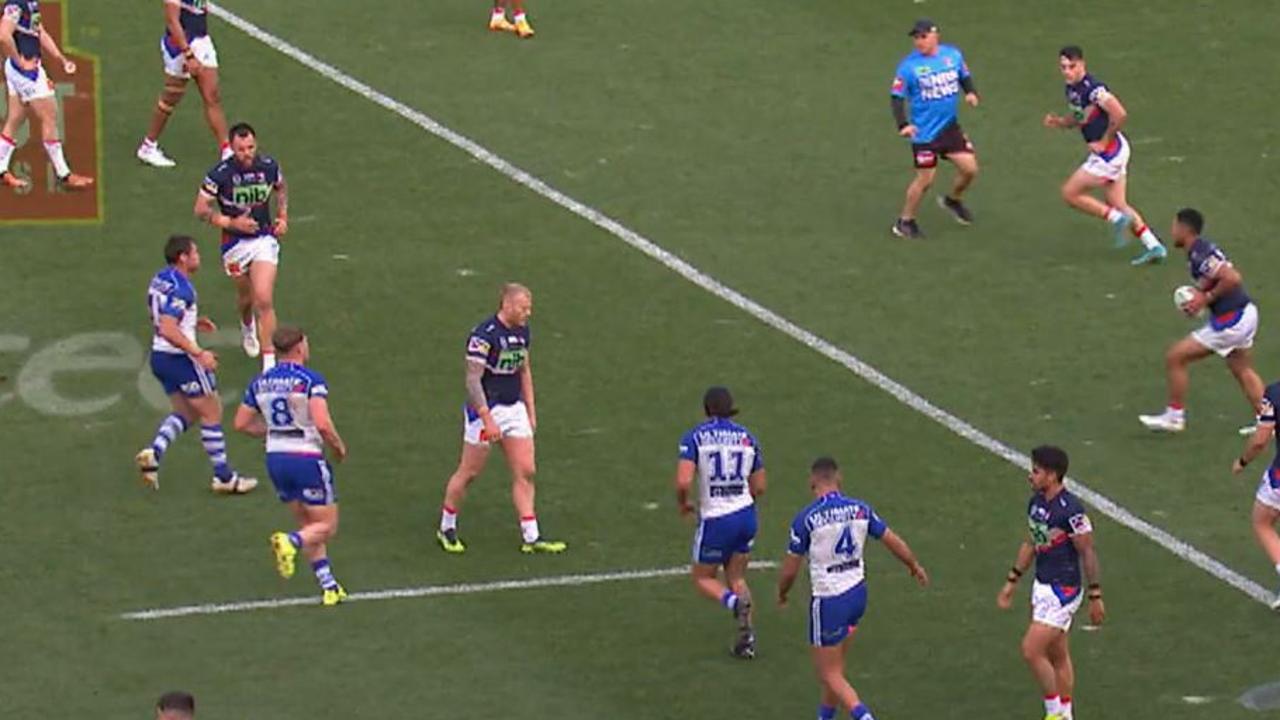 David Klemmer (left) jogs away from Knights trainer Hayden Knowles (light blue shirt) during Newcastle's match against the Bulldogs.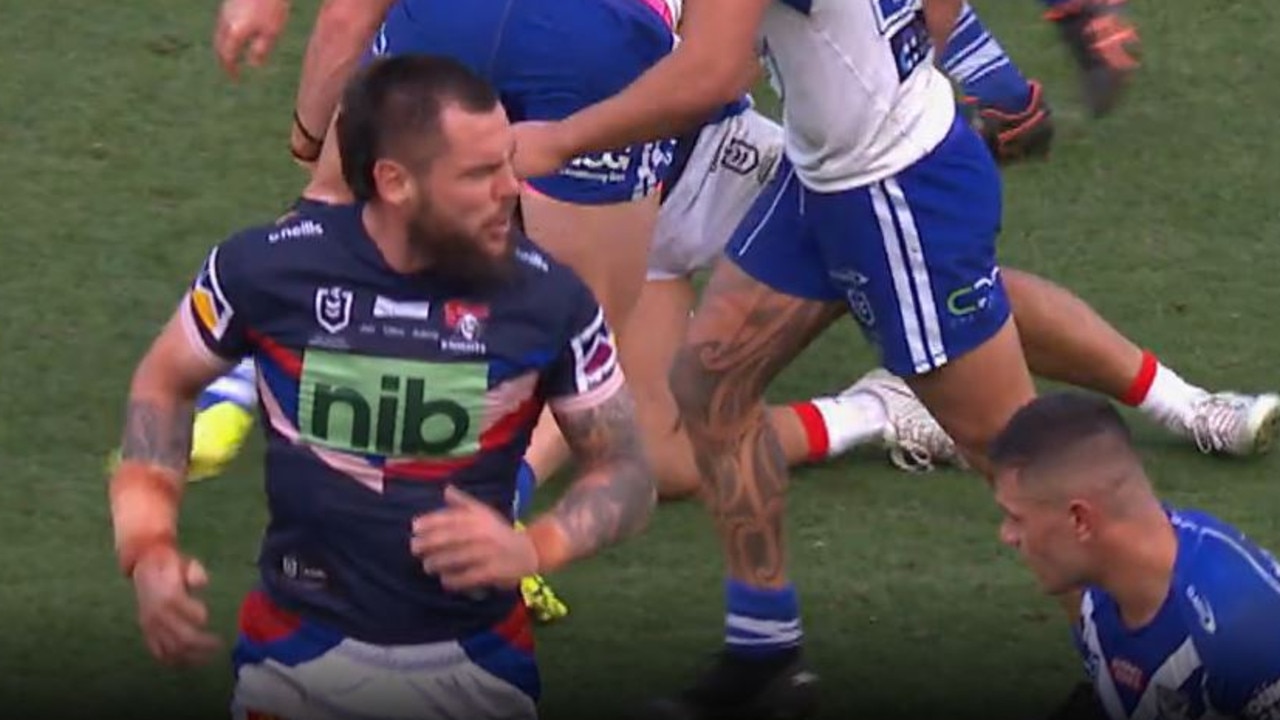 David Klemmer fires back at Hayden Knowles after being told to get off the field.
"The resolution now is we've had a good mediation session with David," Parr said.
"He has admitted his fault in what happened. We have accepted his contrition, his thought process at the time. We've all agreed that we should move on
"He has accepted the penalty the club imposed which is a suspended fine. The main problem that the club had with his behaviour was not following instructions.
"That was the main problem that was discussed with him. He admitted his error in that."
Parr anticipated no lingering ill-will between Klemmer and Knowles despite their highly publicised run-in. The club has also changed its reporting policy to ensure there is a layer of consultation before any complaints are brought before the human resources department.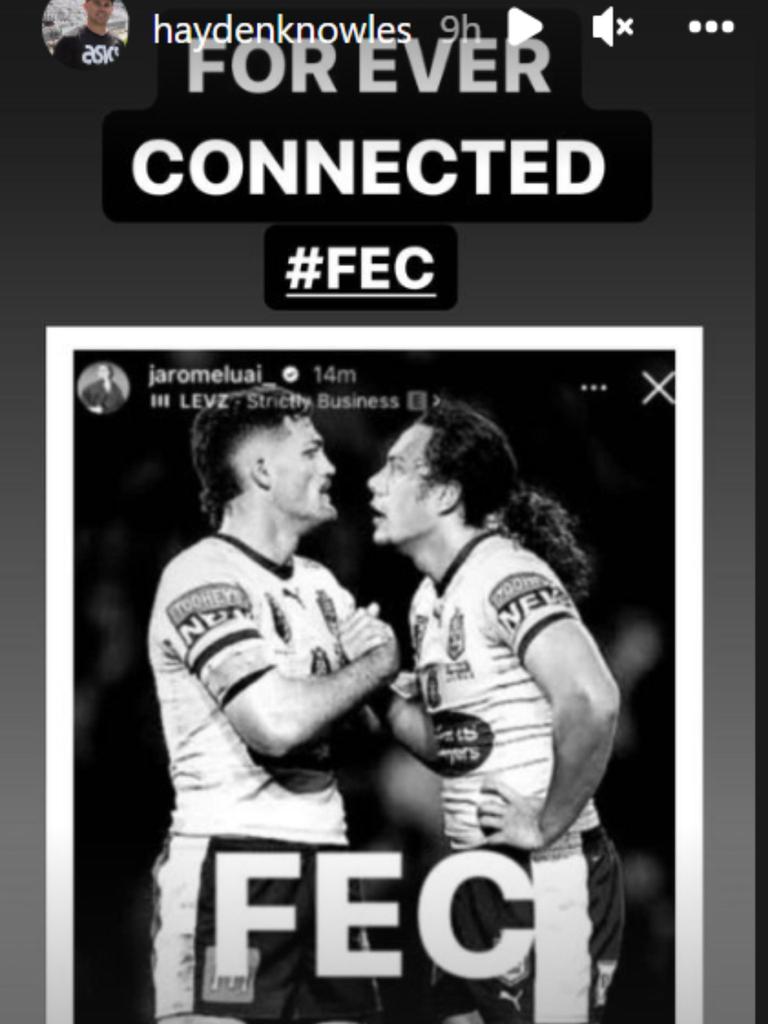 Hayden Knowles' posted a cryptic post on Instagram.
"We've had to change our process about how these types of incidents occur," Parr said.
"They happen regularly on the football field. On this occasion it was brought to the attention of our HR department rapidly.
"Once the HR department is involved due process has to follow. We've changed the process. Any of these types of incidents, they will come to me and I will decide if they have to be escalated."
Parr said the club remained committed to honouring the final year of Klemmer's $800,000 contract and had no intention of releasing him to Parramatta before the trade window deadline last Monday.
Ponga was also on hand at Newcastle training on Friday but he is unlikely to play again this year, having suffered a series of head knocks over the course of the season. It is understood the Queensland fullback has no lingering effects from his latest head knock but underwent a precautionary MRI scan on Thursday night.
Parr has endured a testing first week at the club. Beyond the brouhaha between Klemmer and Knowles, the Knights have also been embroiled in a racism investigation involving one of their lower grade officials.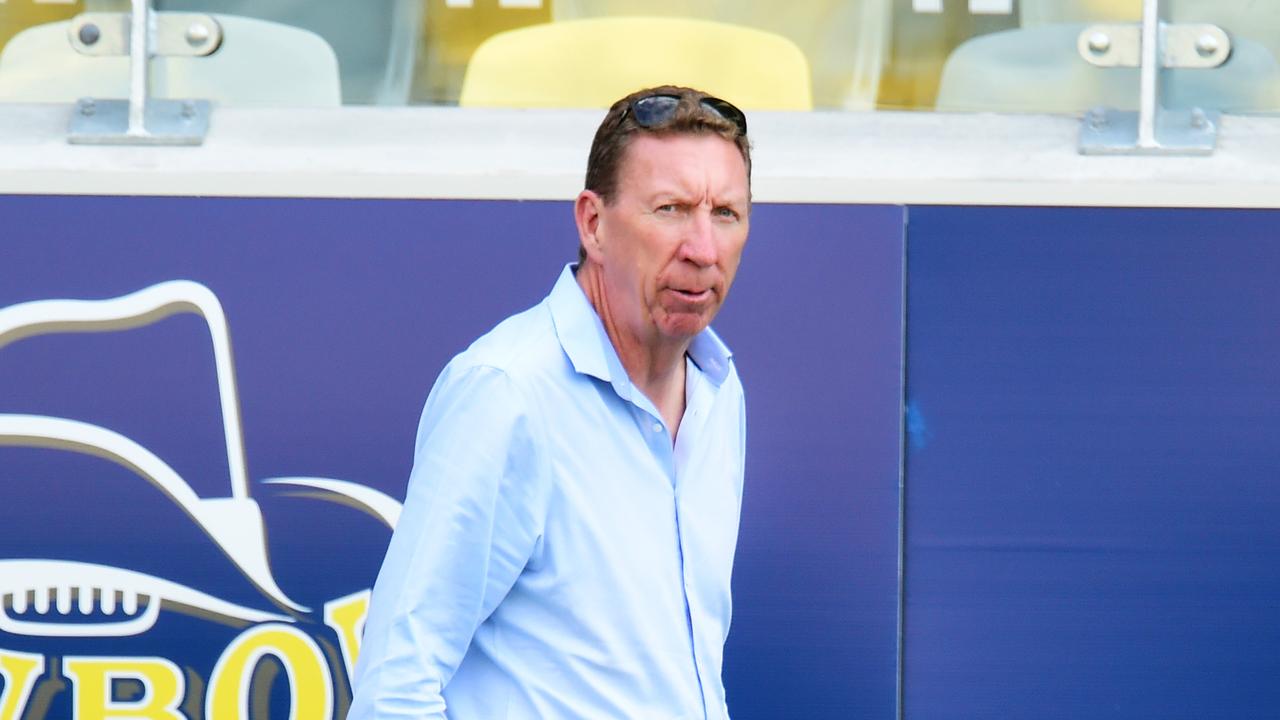 Knights new head of football Peter Parr has had a busy first week in the job, dealing with the Klemmer saga and now a racism scandal. Picture: Alix Sweeney.
It is understood a complaint was made after an indigenous player took offence when the team was told to "stop playing like a blackfella and get back to structure".
News Corp was told that the official concerned used the language after an indigenous player had used similar language earlier in the season.
The club took the complaint seriously and the official has apologised to the indigenous leaders in the community, the player at the centre of the complaint and the team.
Parr said the investigation was ongoing but it is understood his apology has been accepted and he is likely to retain his role.
"I know there has been an allegation made and process involved," Newcastle head of football Peter Parr said.
"We have to ensure the process is followed in an appropriate matter. No outcome at the moment."
PLAYER POWER COULD SAVE KLEMMER
Klemmer's future in Newcastle could rest in the hands of his teammates after it emerged that they would be required to provide witness statements as part of the investigation into the clash between trainer Hayden Knowles and the Knights forward.
It is understood forwards Mat Croker, Pasami Saulo and Brodie Jones – who were off the field at the time of the incident – were likely within earshot of the exchange.
As a result, their version of events, along with other officials who were on the interchange bench could be crucial to deciding Klemmer's fate at the club.
Others who were on the bench in and round the incident were football manager Danny Buderus, trainer Craig Catterick, assistant coach Blake Green and head of strength and conditioning Patrick Lane. Club medicos also sit on the bench.
Their testimony is expected to play a decisive role in the outcome of the investigation.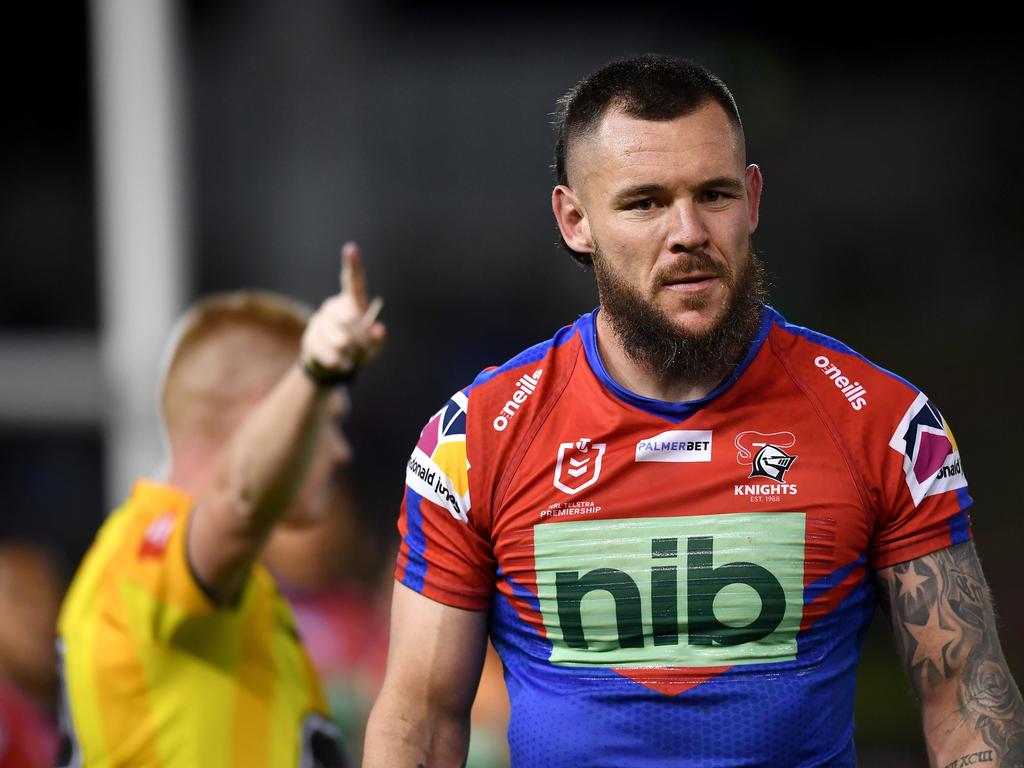 David Klemmer has been issued a show-cause notice. Picture: NRL
Klemmer is in hot water after refusing to come from the field during Newcastle's loss to Canterbury on Sunday. It is alleged he then took aim at Knowles on the field and then again on the sideline when he eventually was replaced.
Just hours later, Klemmer sent a message to coach Adam O'Brien to apologise for his actions and declare he could have handled the situation better.
It is understood there is no issue between Klemmer and O'Brien.
Instead Klemmer's angst rests with other staff members.
The former NSW and Australian prop will not train with the side until he fronts Newcastle's board to explain his actions after the club issued him with a show-cause notice on Tuesday. He has been left out of the struggling Newcastle outfit to play Wests Tigers on Sunday and will be unable to play until he responds to his sanction.
Several of Klemmer's Newcastle teammates have backed him and have made it known to Knights officials that they are prepared to front the club to convey their frustrations.
The issue is unrelated to the failed move to Parramatta on Monday for the rest of the season. In fact, had Klemmer made the switch, the issue would have been smoothed over.
Instead the two parties will now go head-to-head at some stage this week.
The RLPA has become involved and confirmed they had reached out to Klemmer.
"We are in communication with David and are supporting him and his representatives through this process," an RLPA statement said.
"Before we can make any further comment, we need to gather more information, particularly from the club, and will work with all parties to resolve this matter."
Klemmer still has a year to go on his contract worth more than $850,000.
There are some suggestions the 28-year-old may have played his final game for the club.
Regardless, his absence is a blow to a Newcastle outfit which can ill-afford to lose their best player. Their season is in free-fall having won just three games since round three.
The Tigers could leapfrog Newcastle with a win on Sunday which would have the Knights sitting second to last on the premiership ladder.
Originally published as NRL 2022: Knights break silence on David Klemmer saga, racism accusation