NRL 2022: Jahrome Hughes chasing monster upgrade at Storm as Dolphins wait in the wings
Jahrome Hughes is seeking a monster upgrade to stay at the Storm as the Dolphins prepare a big-money raid to lure the star halfback out of Melbourne.
Jahrome Hughes is seeking a club record six-year, $5 million upgrade to remain at the Storm as Wayne Bennett's Dolphins prepare a big-money raid to lure the premiership halfback out of Melbourne.
The Courier-Mail can reveal Hughes' management will meet with Melbourne bosses this week to thrash out the playmaker's long-term future amid fears Dolphins super coach Bennett could land another blow on the Storm.
The Dolphins have launched a calculated attack on the Storm with the NRL's 17th team having already poached three of Melbourne's forward big guns — Jesse and Kenny Bromwich and Felise Kaufusi — for their NRL entry in 2023.
Now Hughes is in the sights of the Dolphins, who have lodged an expression of interest in an attacking weapon widely regarded as the most dangerous running halfback in the NRL.
The Hughes camp advised the Storm last November that the Melbourne No.7 would not be taking up his option with the club for the 2024 season, a scenario that would make him a free agent from November 1 this year.
Jahrome Hughes will become a free agent later this year. Picture: Alison Wynd
While that opens the door for the Dolphins if Melbourne can't strike the right deal, Hughes is equally open to a long-term extension that would see him finish his career at the Storm.
The New Zealand-born Hughes turns 28 in October and a revised, six-year arrangement would see him remain at Melbourne until the end of 2028, by which time he would celebrate his 34th birthday.
As one of the NRL's elite playmakers, Hughes, who is on $750,000 this year, is worth upwards of $800,000 a season.
That is a realistic career timeframe given that Melbourne's other champion halfback, Cooper Cronk, played at the Storm until the age of 33, before finishing his career at the Roosters at 35 in 2019.
Hughes' manager Tas Bartlett confirmed he will meet with Storm hierarchy to ramp up negotiations on the halfback's future at Melbourne.
"Jahrome is looking to secure his future and we're hoping to revise his current deal," he said.
"The Storm are in the box seat to keep Jahrome given he is already contracted. He is happy at the Storm, but if we can't get a long-term deal done, we will look to the open market.
"The Dolphins are a genuine option for Jahrome, but Melbourne have an advantage in that he isn't available for another year.
"Jahrome has gone to another level in the last two seasons. The next contract for Jahrome is probably his last, so we have to make sure he does the best thing for himself and his family moving forward."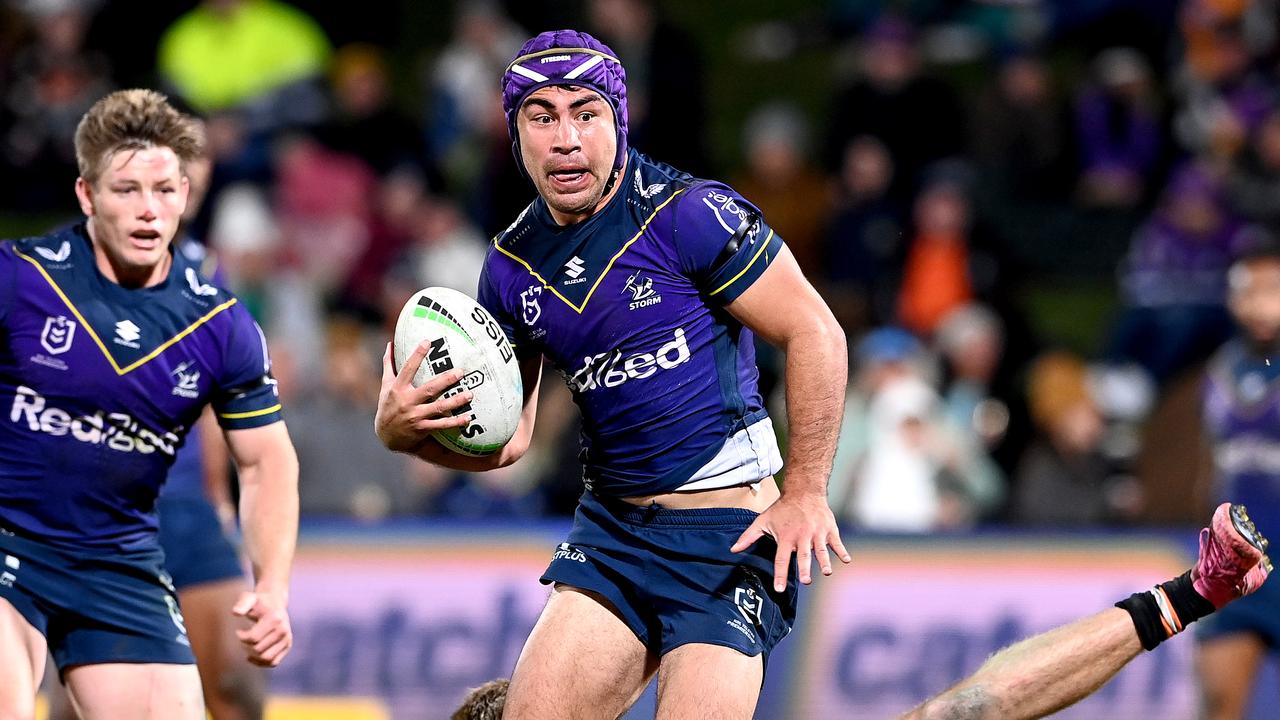 Jahrome Hughes has become one of the NRL's premier halfbacks. Picture: Bradley Kanaris/Getty Images
News Corp revealed on Tuesday that the Storm have made moves to upgrade five-eighth Cameron Munster as part of a retention strategy that involves extending his scrumbase alliance with Hughes.
"Jahrome has been outstanding for us the last few years," Storm recruitment chief Paul Bunn said. "We'll keep Jahrome. If the Dolphins keep paying good money for forwards, it will be hard for them to find the money to sign our playmakers.
"Jahrome loves it at the Storm, he has become a premiership player here and we value him highly, so there's no reason for him to move.
Melbourne are no strangers to a bidding war for Hughes. In March last year, they staved off a big-money bid from the Warriors to retain the veteran of 84 NRL games, who steered Melbourne to the 2020 premiership.
"It was so hard to leave the Storm with the way things are here and how much I love it," Hughes said last year.
"I've come to love Melbourne so much, not just the club but the city as well."
Revealed: Why Bennett poached Panthers young gun
The Dolphins have ramped up plans to lure Herbie Farnworth from the Broncos after super coach Wayne Bennett continued his recruitment drive by signing one of the NRL's hottest halfback prospects.
Having snared Storm forwards Jesse and Kenny Bromwich and Felise Kaufusi, Dolphins coach Bennett has turned his attention to the backline, poaching boom playmaker Isaiya Katoa from the premiership-winning Panthers.
The 17-year-old captained Penrith's Harold Matthews Cup side last season and is regarded by rugby league scouts as one of the most talented emerging halfbacks in the NRL system.
The Panthers believe Katoa has the skill-set to be an NRL superstar and were hoping to keep him, but with Penrith dynamic duo Nathan Cleary and Jarome Luai on long-term deals, the Dolphins have struck.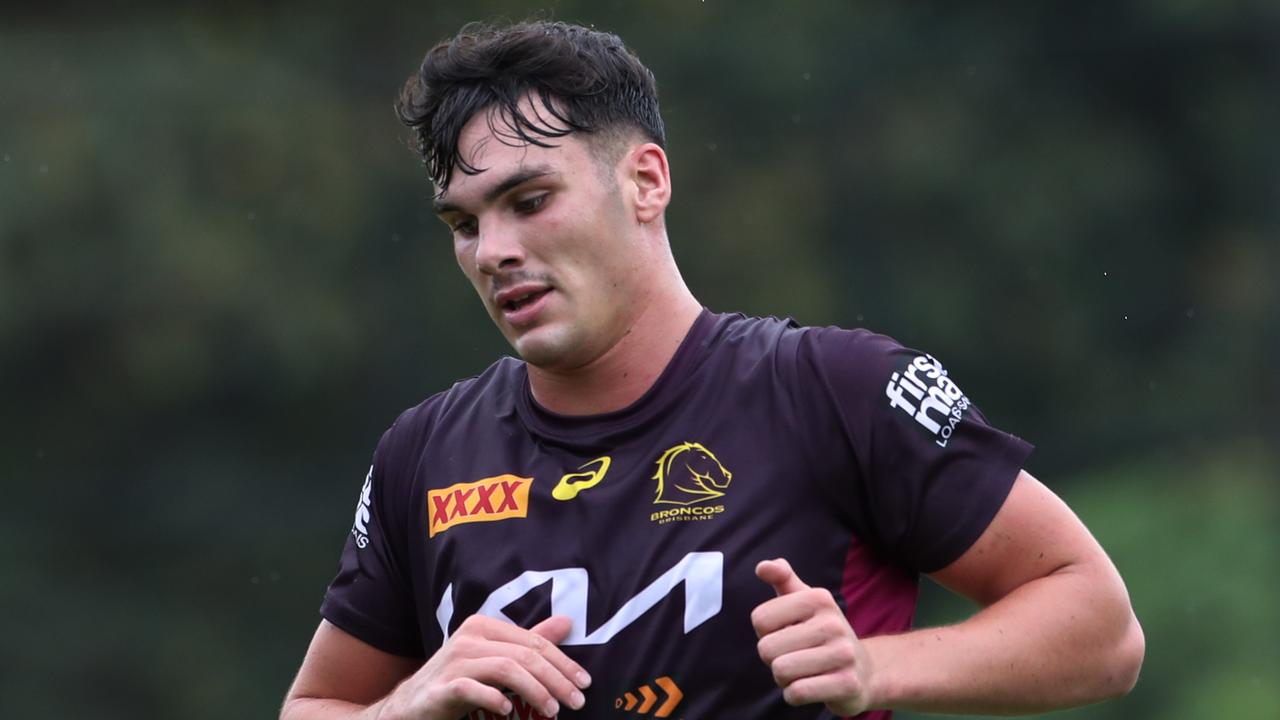 Herbie Farnworth is on the Dolphins' radar for next season. Picture: Zak Simmonds
Katoa has inked a three-year deal and will celebrate his 18th birthday this season before linking with the Dolphins in November as the expansion newcomers prepare for their entry to the NRL premiership in 2023.
The Dolphins' acquisition of Katoa represents one of the most important signings in their formative years and Bennett believes the Panthers young gun, the brother of Bulldogs hooker Sione, is destined for the NRL.
"We're happy to have him, I think he can play and that's all that matters," Bennett said.
"Isaiya has all the credentials. We think he has a wonderful future in the game so we'll see how he develops at the Dolphins.
"He is a very good athlete. He does what all the good halfbacks do, he can run the footy, pass the ball and makes good decisions."
Asked if he will consider blooding Katoa in 2023, Bennett said: "It all depends on him. We have to see where he is at. He didn't play for 12 months last year because of Covid, so he'll develop this year.
"We believe he has a lot of ability and a great future in the game, so it's nice to have a young playmaker in our ranks.
"We're confident in what we are doing. It's a process and we're sticking with it."
Katoa's signing with the Dolphins comes as the NRL's 17th team turns up the heat on the Broncos in the battle for British flyer Farnworth.
Farnworth is off-contract at season's end and has attracted interest from several rivals, including the Dolphins and English rugby, after a fine 2021 campaign in which he played 20 games and was named Brisbane's best back.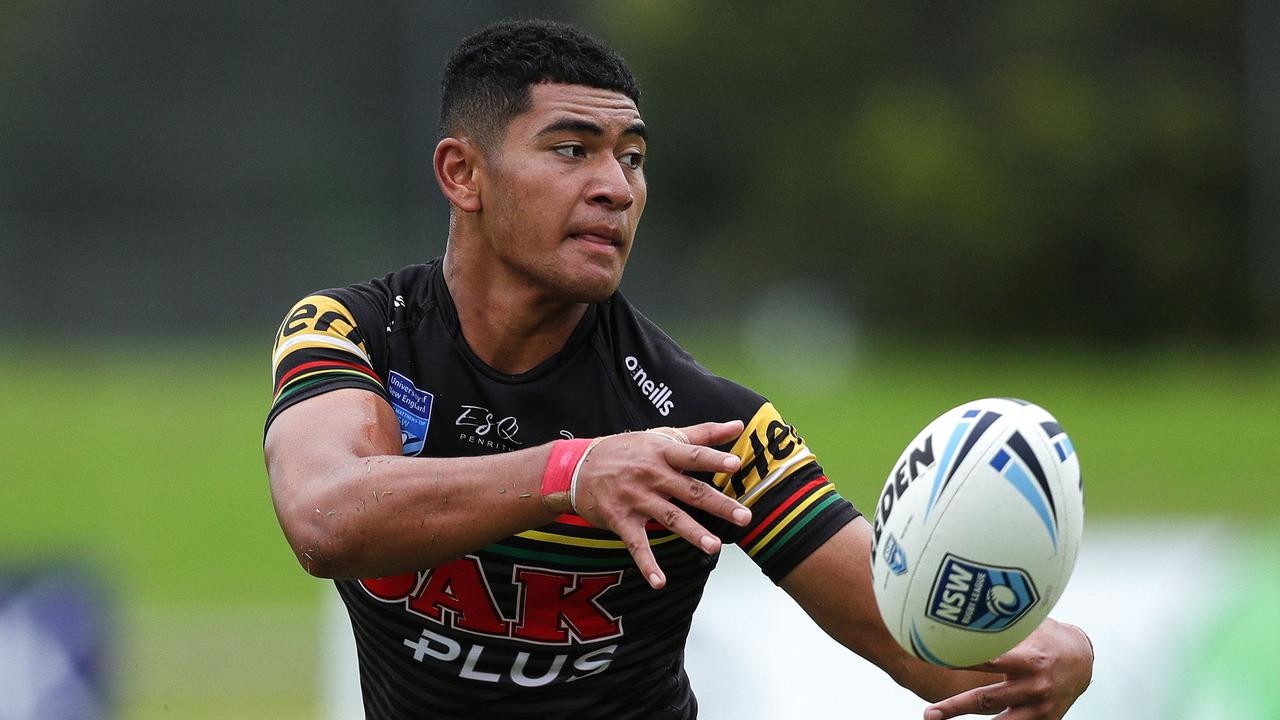 Isaiya Katoa has signed a three-year deal with the Dolphins. Picture: Bryden Sharp
The conundrum for the Broncos is their backline riches. It is understood Farnworth is keen to play right centre, but that won't happen at Red Hill where Kotoni Staggs is Brisbane's three-quarter jewel in the No.4 jumper.
That has opened the door for the Dolphins, who have offered Farnworth the opportunity to be the club's first-choice right centre in 2023.
Broncos football boss Ben Ikin is mindful of rival interest, but says Brisbane are keen to retain the 22-year-old, who has played 41 NRL games for the club since his debut in 2019.
"We certainly want to keep him," Ikin said. "Herbie has some interest. He wanted to get through the pre-season before we started stepping through what next year will look like.
"He wanted to knuckle down and be well prepped for this season.
"He is a very highly capable player with great versatility. At this stage, he is one of those off-contract players that we'll start negotiations with and get to the pointy end with when the time is appropriate."
Originally published as NRL 2022: Jahrome Hughes chasing monster upgrade at Storm as Dolphins wait in the wings