NRLW 2022: Player's positive Covid-19 test from camp sends teammates into isolation
Players and staff from an NRLW Indigenous All Stars camp have been forced into biosecurity protocols after a player returned a positive to a Covid test. Full details.
Some of rugby league's most exciting young female stars have been forced into isolation after a player tested positive for Covid during an indigenous All Stars camp at the weekend.
On Monday, every player and staff member who attended the camp at St Mary's was forced to undertake a Covid test and must now isolate for seven days or until cleared.
While the NRL have been made aware of the positive result, it is not expected to have widespread ramifications for NRLW squads given most players are only attending skills sessions twice a week currently — with full-time training to start in the new year.
For NSW-based clubs, the Queensland and New Zealand signings will also not arrive until early in the New Year.
There were three indigenous All Stars camps held across the weekend in Brisbane, Townsville and Sydney for some of the code's most promising female Aboriginal players.
The NRLW season kicks off on February 27.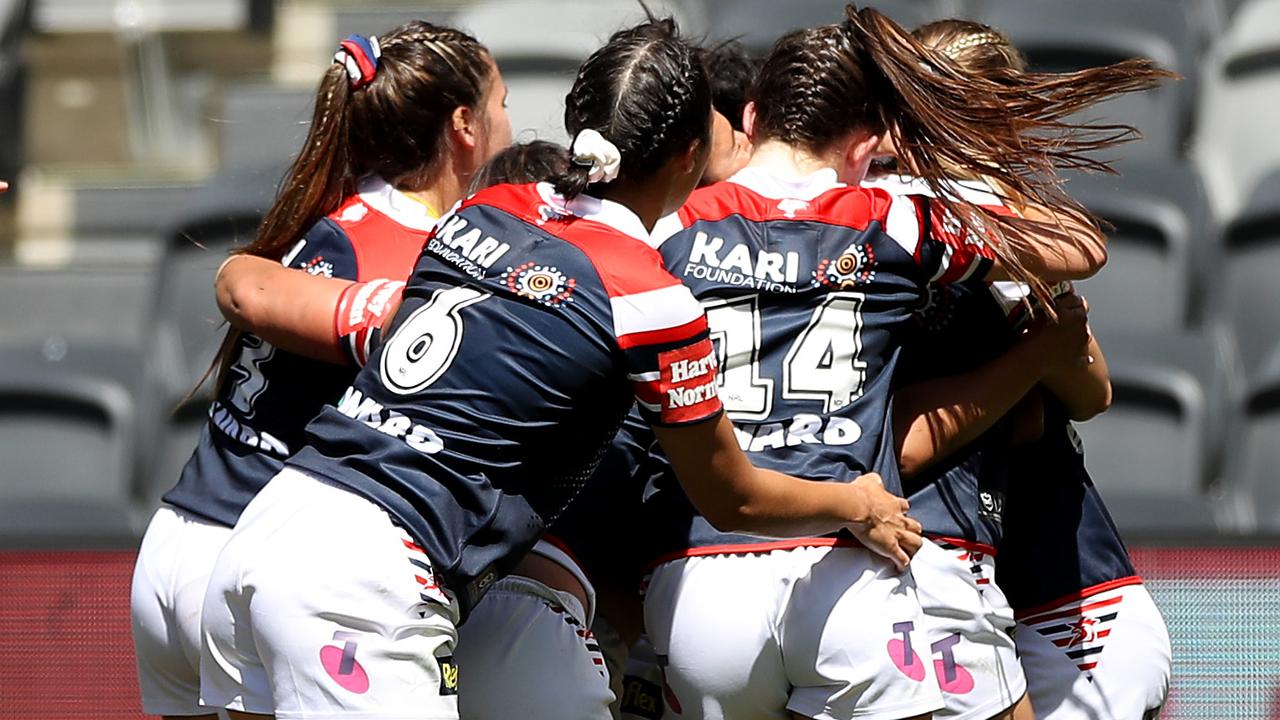 The NRLW has been hit with its first positive Covid-19 case. Picture: Getty Images
Wests Tigers hit by Covid positive scare
Wests Tigers have been gripped by a Covid-19 scare with the club forced to cancel training after a staff member tested positive.
The Tigers confirmed that a trainer tested positive to Covid-19.
"The club has cancelled training and a planned public event scheduled for Thursday," a statement read.
"Wests Tigers will follow NSW Public Health Orders and NRL biosecurity directives.
"All players and relevant staff will have precautionary COVID-19 tests."
The Tigers were due to St Gregory's College Campbelltown on Thursday.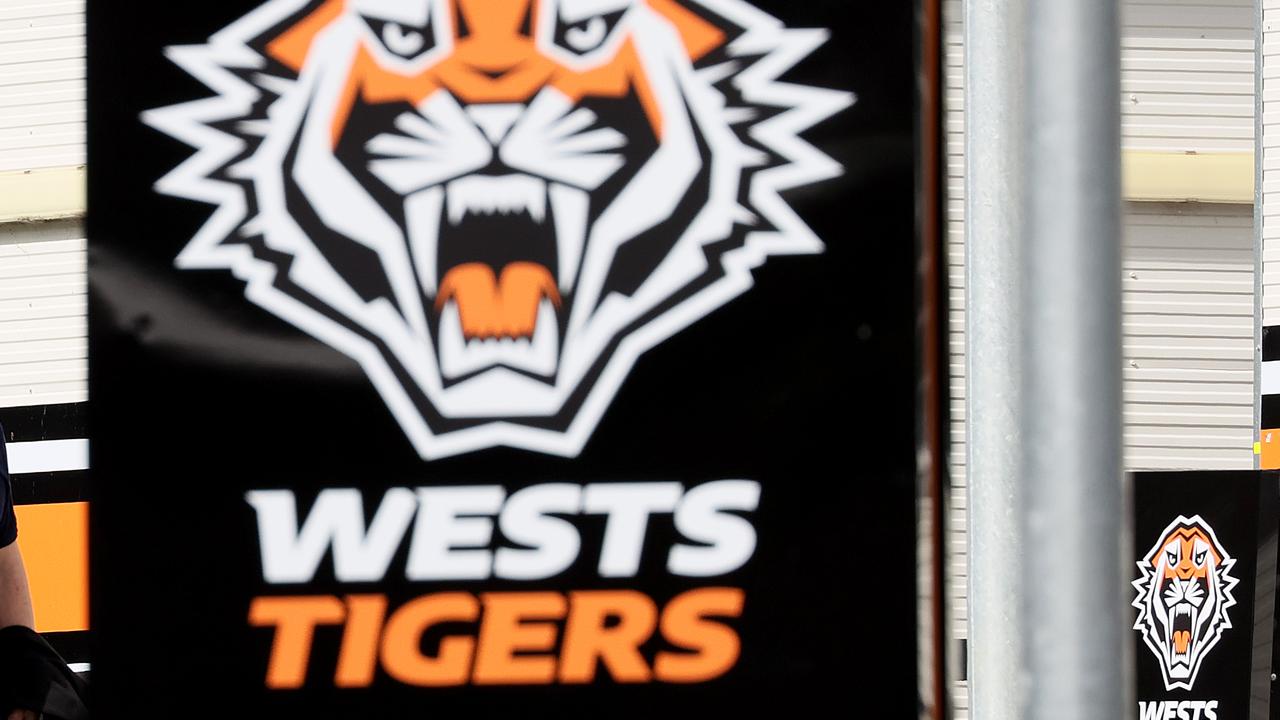 The Wests Tigers have cancelled training following a Covid scare. Picture: Toby Zerna
Dump or retain? How clubs will deal with vaxx rebels
By David Riccio, Brent Read
The Melbourne Storm have vowed to stand-by powerhouse forward Nelson Asofa-Solomona despite the Bulldogs becoming the first NRL club to sever ties with an unvaccinated player.
Storm chief executive Justin Rodski has declared the club are prepared to juggle with the burning issue until January in the hope that Asofa-Solomona, who is yet to be vaccinated, is able to resume training with the club following their Christmas break.
It could leave Asofa-Solomona with as little as eight weeks to prepare for the 2022 season.
The Storm and New Zealand forward has been the highest-profile player to reject the Covid-19 jab, although former Cowboys forward John Asiata stole the limelight on Tuesday when it emerged he and the Bulldogs had agreed to part ways by mutual consent.
The unprecedented decision will have wide-reaching implications and could pave the way for other clubs to follow Canterbury's lead.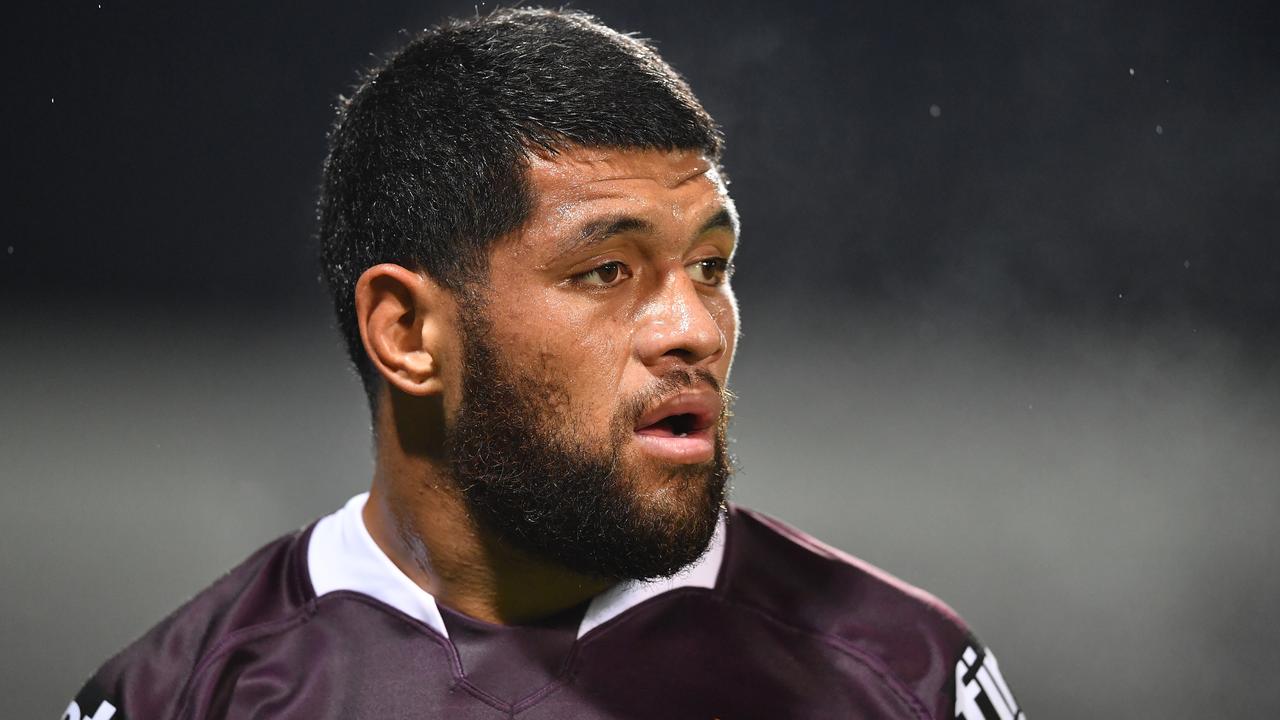 Canterbury recruit John Asiata's stay at Canterbury was a brief one. Picture: NRL Imagery
It's understood there are just under 10 players across the entire NRL who have resisted against being inoculated with a Covid-19 vaccination.
Players are facing being unable to train, play or travel interstate next season without a double-vaccination. Asofa Solomona is among the most concerning.
The premiership winner was due to resume pre-season training on Tuesday but was a high profile absentee given he is unable to train with the Storm under Victorian health orders.
"He was due back today," Rodski said.
"He hasn't come into the club. He is unable to at this stage. We're continuing to work with him and still hopeful he will be able to return post-Christmas.
"At this stage no decision has been made (on his contract). We're not putting any further pressure on Nelson other than we're really hopeful a decision will be made shortly and he'll be able to return in January."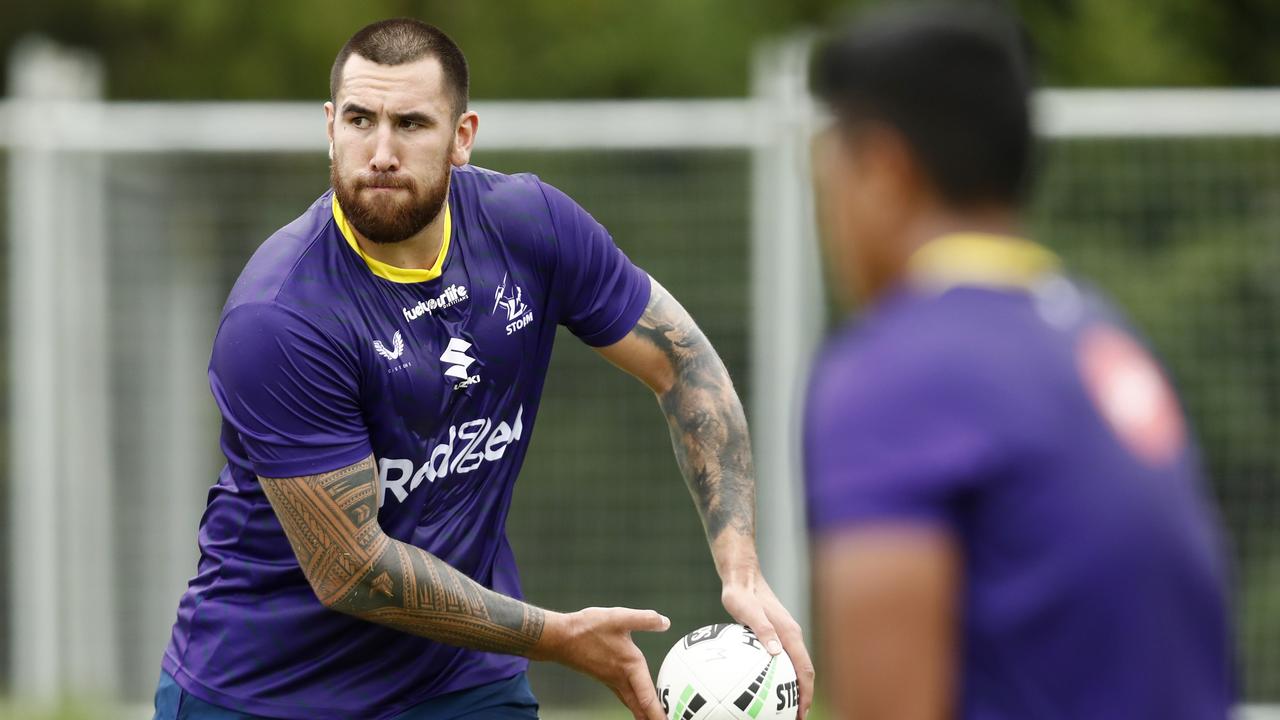 Nelson Asofa-Solomona cannot train with his Storm teammates due to his vaccination stance. Picture: Darrian Traynor/Getty Images
Asiata, signed with the Bulldogs for the 2022 season, is likely to have played his last NRL game.
"The Bulldogs and John Asiata have agreed to part ways by mutual consent,'' a Canterbury club statement said.
"Asiata, signed with the club this season, but had yet to train with the squad.
"The Bulldogs wish John and his family all the best for the future."
The major development has emerged as the ARL Commission met on Tuesday and will hold further talks on Thursday where they are expected to discuss the salary cap implications for clubs of unvaccinated players.
It is understood the commission will restrict their discussion to the treatment of players in the cap — rather than recommending how clubs should reduce or terminate contracts if players are unable to fulfil their obligations.
The players union (RLPA) has already formulated a paper which deals with the treatment of unvaccinated players, having consulted a cohort of clubs before sharing their proposal with the NRL.
The Rugby League Players Association landed on four options for clubs - docking pay for each week players are absent, making players inactive for the season on 25 percent of their salary, mutual termination or outright dismissal.
Asiata has become the first player to have his contract terminated, but he is unlikely to be the last given a handful of players remain unvaccinated.