NRL Indigenous Round: Fighting for rights is in George Rose's blood and in his name
When George Rose I came back from WWII, he couldn't even drink with his fellow soldiers in an RSL club. So he made a stand, inspiring his grandson to do the same in the NRL, writes BRENDAN BRADFORD.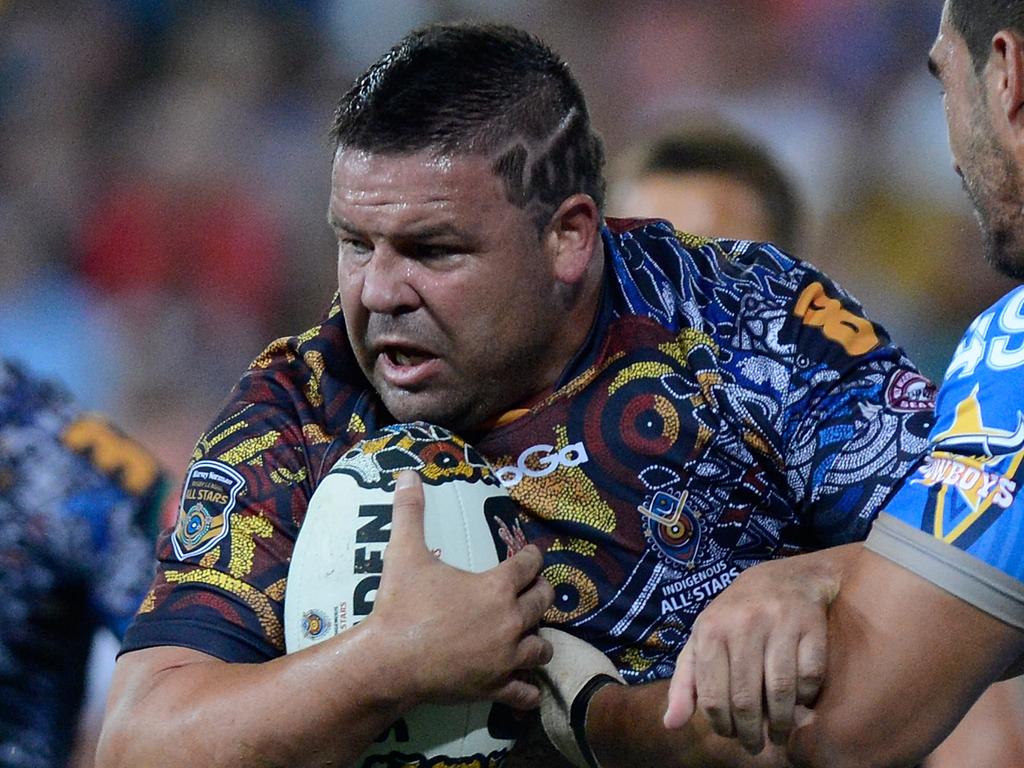 George Rose has been at the forefront of fighting for Indigenous rights in the NRL for his whole career. Picture: Bradley Kanaris/Getty Images
Back when George Rose debuted for the Roosters in 2004, there was no Indigenous Round, All Stars Game, or really any platform for celebrating Indigenous culture in rugby league.
The game has come a long way since then, and in an 11-year career spanning 151 NRL games and a premiership in 2011, Rose has been a leading voice in pushing for change.
As a boy growing up in Walgett in Northern NSW, fighting for change was something passed down through the generations, stemming largely from his grandad and namesake George Rose I.
Despite fighting for his country in World War II, when Rose's grandad returned to Walgett he still wasn't afforded the same rights as those he fought alongside; even the right to drink with them at an RSL club.
So, he made a stand.
"That's who I'm named after," Rose tells CodeSports on the eve of Indigenous Round. "He was instrumental in creating opportunity for Aboriginal people in Walgett.
"He was involved in the Freedom Rides out there, and he was heavily involved in getting the Aboriginal Medical and Legal Service in town along with the Dhariwaa Elders Group.
"He went away and fought in the war and returned back and wasn't treated the same way as his mates who'd also fought the war. He wasn't allowed in certain places in town, wasn't allowed to do things and go places.
"The barriers that he broke down in our town meant that when we grew up, we were accepted and were able to do things, we were able to get an education, play sport, get work and be paid for the work that we do.
"All of the things he had to put up with and he fought for, we're reaping the rewards."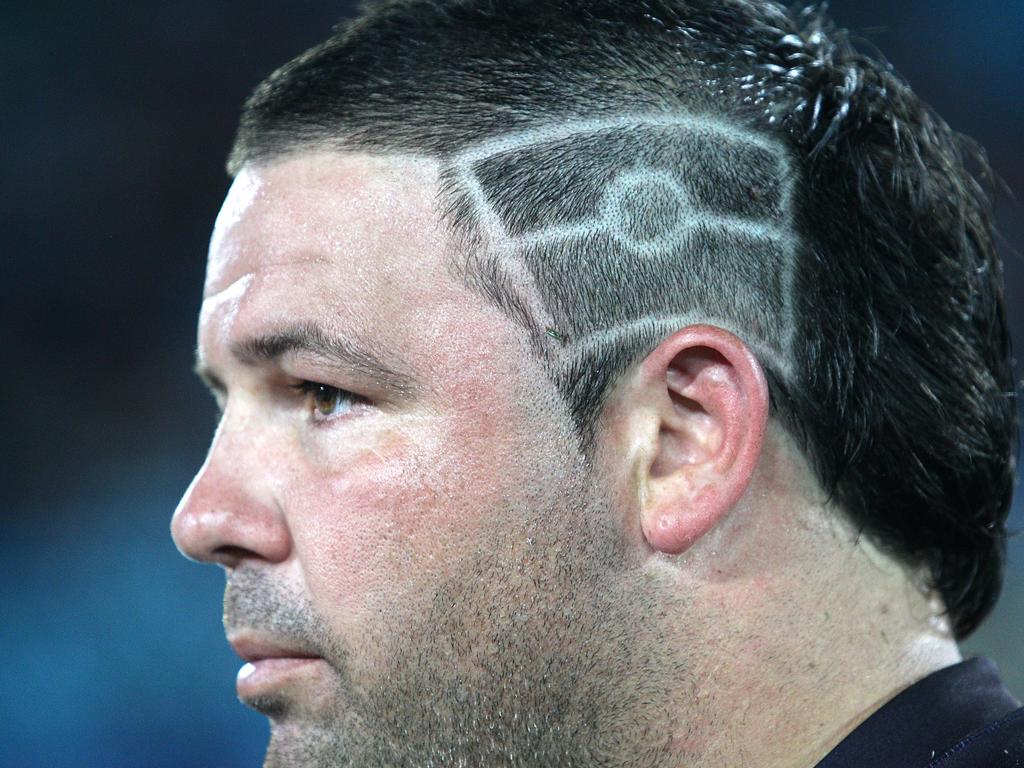 Showing his cultural pride on his hairline! Picture: Bradley Kanaris/Getty Images
With the memory and lessons of his granddad's fight still fresh, Rose applied the same approach to rugby league.
At various points in his playing and post-playing career, Rose has been involved in the introduction and expansion of Indigenous Round.
"It started as a Close the Gap initiative, and that was the catalyst for it to begin," says Rose, who is now CEO of No Limit Boxing, the company which promotes Tim Tszyu.
"From there, it grew from Close the Gap to a celebration of Indigenous rugby league and the beauty of Indigenous culture within rugby league."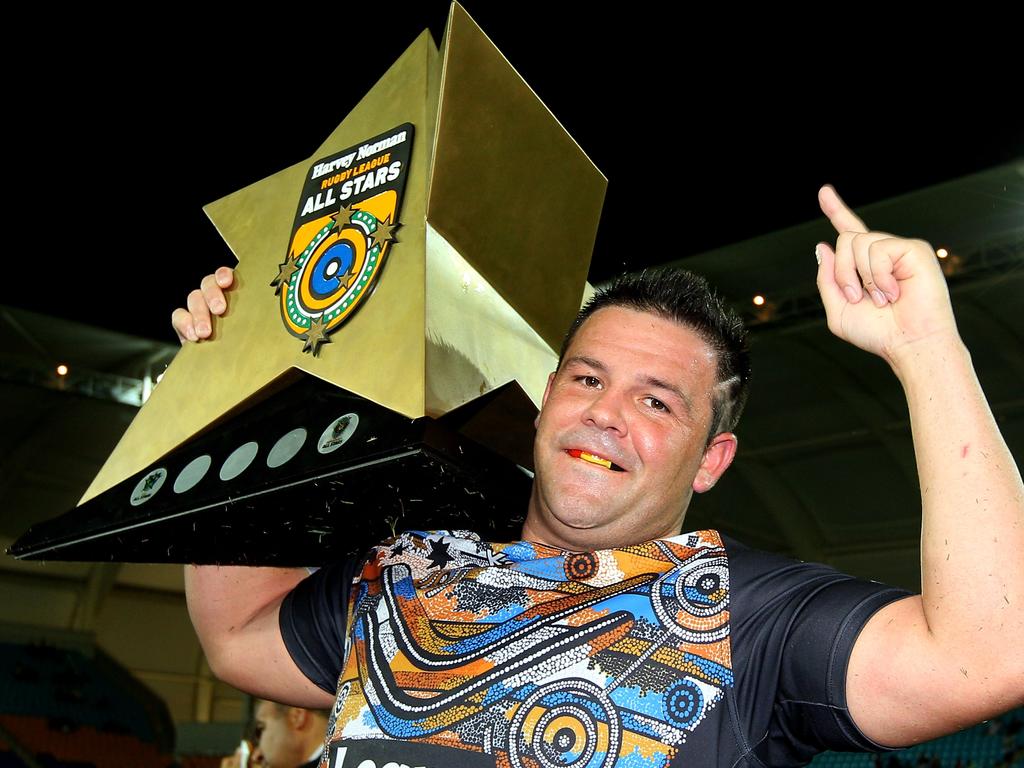 Rose celebrates with the trophy after winning the All Stars game in 2010. Picture: Mark Kolbe/Getty Images
But change took time.
"It was a different time back then and like anything new, there's always reactions both ways," Rose says.
"I know a lot of clubs were hesitant in making that step initially.
"There was a lot of hard work from people in the NRL, who'd been in that space for so long to help clubs along that journey.
"Clubs were slow to adopt initially but I could see the benefit in it back then. For myself, being a proud Aboriginal man, there's so much beauty in the celebration of our culture."
That celebration isn't just limited to the game's Indigenous players, either.
"It's a great educational point, not only for Indigenous players, being able to share their culture and to learn more about their own culture, but it's also about their teammates," he says.
"I don't think we learn enough in school about our Indigenous history and culture, and for people who haven't grown up around Aboriginal people and who haven't had that experience, it's something new for them.
"You find that in a footy team, there will be people that have grown up with different opinions and different perspectives, and it's weeks like these where you can have those conversations and you're in a comfortable space to be able to ask those questions from Indigenous teammates.
"It's something that can empower both Indigenous and non-Indigenous players."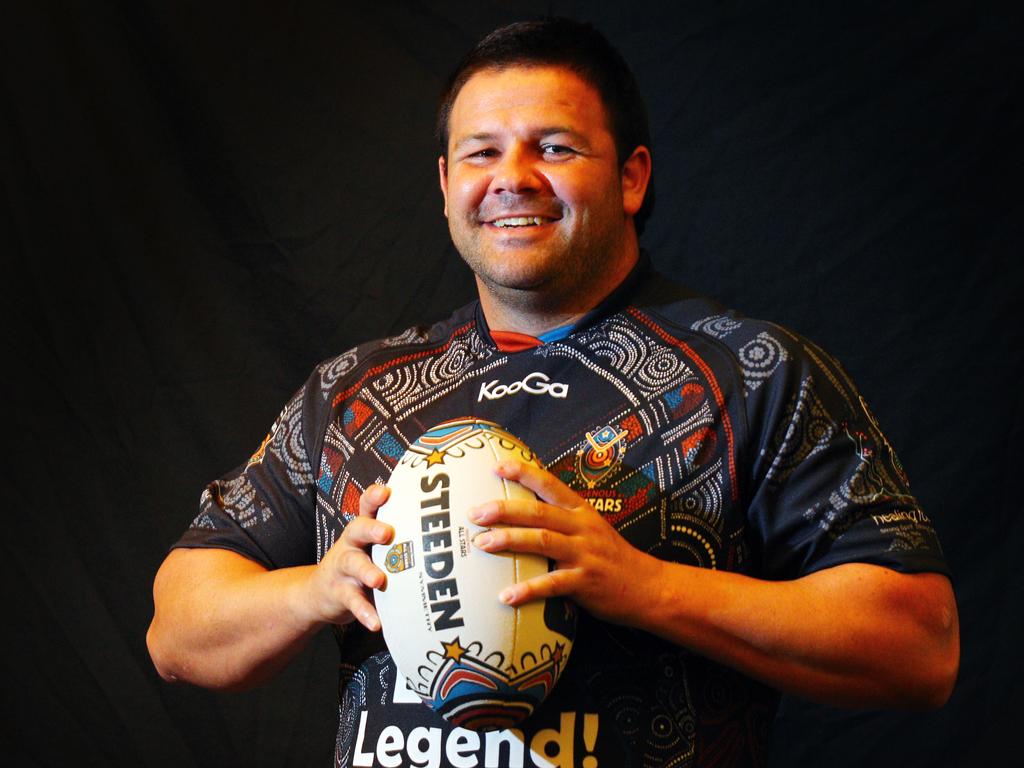 Rose says Indigenous Round benefits Indigenous and non-Indigenous players and fans.
Rose says rugby league remains a vehicle for change across broader society and in that regard, has always been ahead of its time.
"It's proved that in the past, there were things happening in rugby league that were more advanced than in general society," he says.
"Dean Widders does a great presentation about a time when we had players representing Australia before Aboriginal people were acknowledged as citizens of the country – before the 1967 referendum.
"There were Aboriginal people representing the country, and you've got people like Arthur Beetson captaining and leading the Queensland team long before there was acceptance in society for Aboriginal people.
"Rugby league has always been the place where you've been accepted no matter where you come from and I know for a lot of Aboriginal people, the experience of being able to play rugby league helps break those barriers."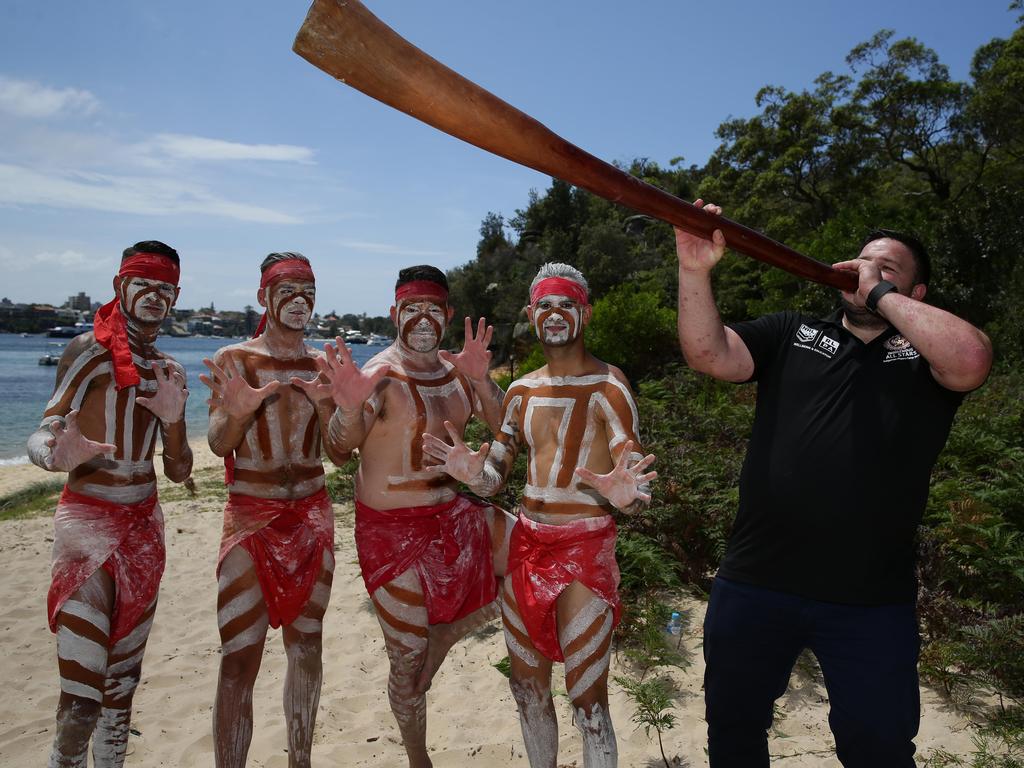 Rose plays a didgeridoo with the Muggerra/Doonooch dancers in 2017.
The changes he sees on a daily basis in the game, and the memory of his grandfather's fight is what keeps Rose so closely involved with All Stars and Indigneous Round in retirement.
"I try to make the most of it every day of my life," he says. "I try to do the kind of things he wasn't able to do at the same age.
"I'll always represent my people and be proud of who I am and where I come from.
"It's something I instill in my kids now, that whatever I do and whatever I achieve, I do it as a proud Aboriginal man.
"I want people to know that.
"I want my kids to have that same attitude. Whatever you do, you do it as a proud Aboriginal person.
"We have a very proud and rich culture, and that pride runs through our bloodlines."