NRL transfer news: Storm star Brandon Smith signs three-year deal with Roosters from 2023
The NRL's worst-kept secret is now official. After weeks of controversy, Brandon Smith has signed a long-term deal with the Roosters - and his new club couldn't be happier.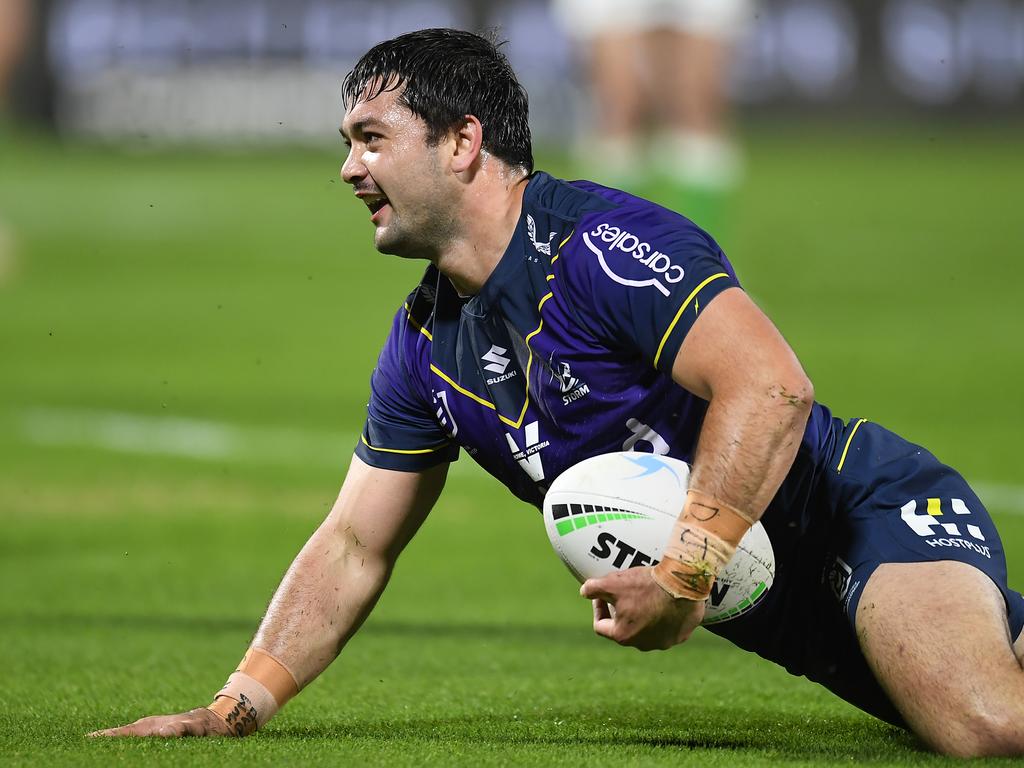 Brandon Smith will leave the Storm ahead of the 2022 season, havng signed a three year deal with the Roosters. Picture: Albert Perez/Getty Images
The Roosters have confirmed the signing of Brandon Smith on a long-term deal.
Smith will join the Roosters in 2023 on a three-year contract. The deal brought about much controversy after Smith spoke of his desire to win a title at the Roosters despite having 12 months left on his deal.
Smith has since returned to Melbourne and apologised. He has committed to the Storm to see out his final season.
Brandon Smith is officially heading to the Roosters in 2023. Picture: Supplied
The Roosters said they were looking forward to working with the Kiwi international.
"We're excited to announce the signing of Brandon to a three-year arrangement and look forward to welcoming him to the club in 2023," said Sydney Roosters head of recruitment Daniel Anderson.
The move throws Sam Verrills' future up in the air. The Raiders have been linked with the premiership player.
Controversy follows anti-vaxxer to new club
- Dean Ritchie
Sacked Bulldog John Asiata has been forced to sign with a second-tier English club — and the move has prompted further drama.
Asiata was dumped by the Bulldogs — before he had played a game or even trained — after refusing a Covid vaccination.
With NRL clubs gun shy about signing an unvaccinated player, Asiata has ended up signing with Leigh Centurions, who compete in England's The Championship.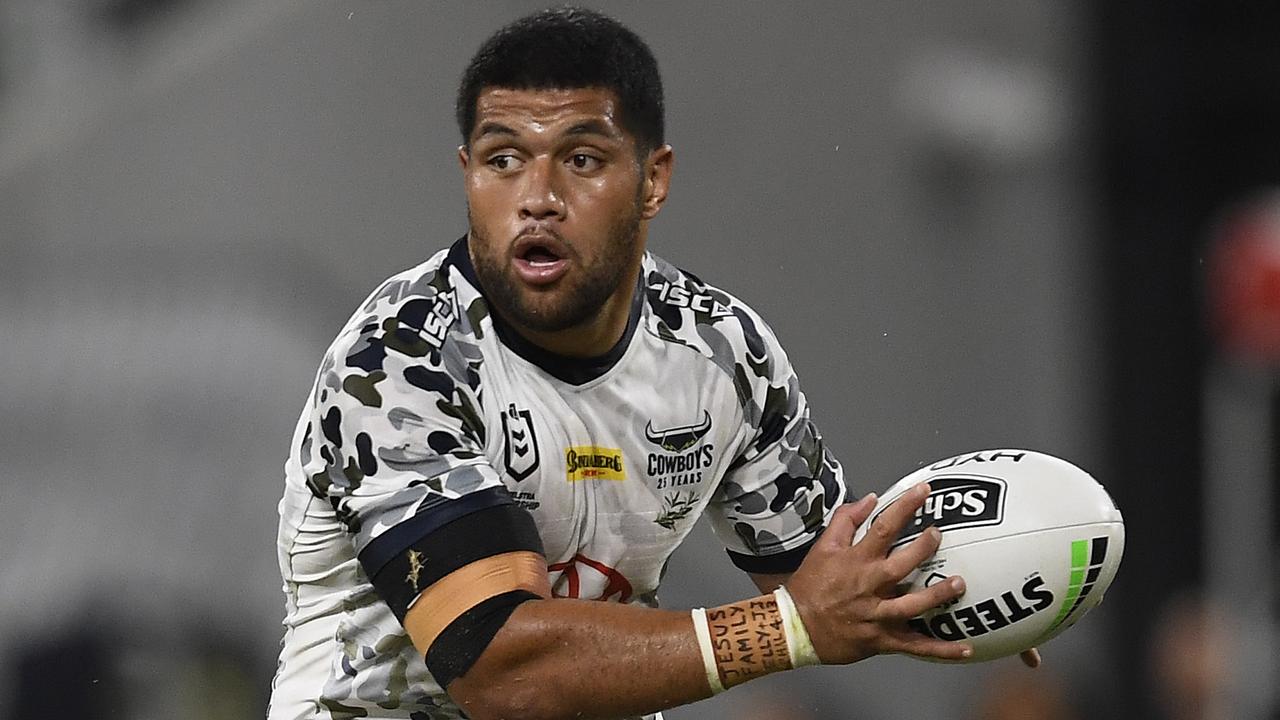 John Asiata is set to continue his career in England.
But his acquisition has already caused angst among some fans, who took to social media in protest at the players' anti-jab stance.
On the official Leigh Twitter page, fan Craig Martin wrote: "Good signing but I question the Government allowing a non-jabbed person to travel to this country to work when we are under restrictions."
Super League supporter Richard Dobson posted: "How can a non-jabbed person be allowed in the country? This is the person who refused to have the vaccination back home and Canterbury kicked him out?"
Responding to the criticism, Darren Crossland posted: "Is the answer because it's not a legal requirement?
Asiata, 28, had signed a one-year deal with the Bulldogs before having his contract terminated.
Despite the NRL claiming Covid jabs weren't mandatory, Canterbury insisted every player must be inoculated to play.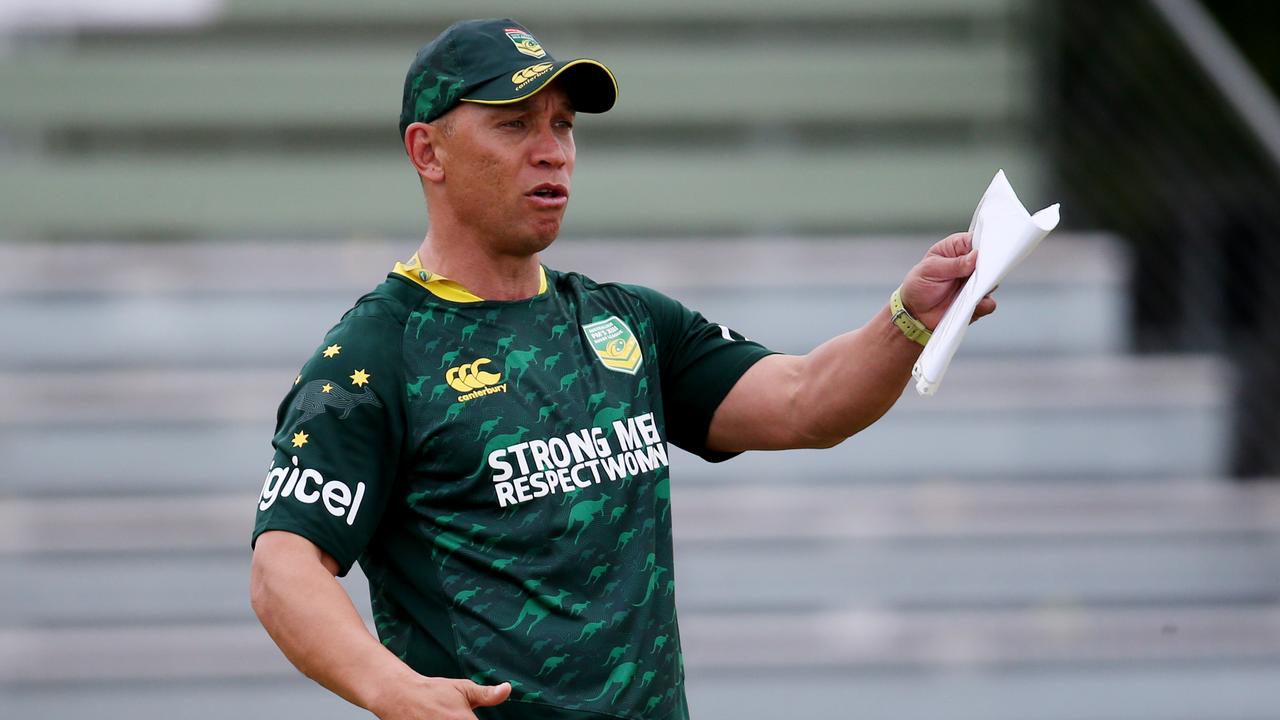 Leigh Centurions are coached by former Roosters star Adrian Lam. Picture: Stewart McLean/NCA
In a video message to Leigh fans, Asiata said: "I just want to say how grateful I am for the opportunity. It's been a long and tough couple of months, but I'm excited for this next challenge and the journey ahead with my family and to be part of this proud club."
Leigh's new head coach is former NRL star, Adrian Lam.
"It is not often that such a quality player becomes available on the market," said Leigh Centurions head of rugby Chris Chester.
Former flyer in shock return
- Dean Ritchie and Michael Carayannis
Wigan fullback Bevan French will meet Parramatta and Canterbury officials about a shock return to the NRL in 2023.
French plans on fulfilling the final year of his Wigan contract next season before an expected move back to Australia.
And he could be a replacement for Mika Sivo at Parramatta or Matt Dufty at Belmore.
French is currently in Australia to be alongside his sick mother, Tiffany Blair, in Inverell.
The Daily Telegraph can reveal French and his manager, Allan Gainey, have plans to meet Eels and Bulldogs officials before the star fullback returns to England.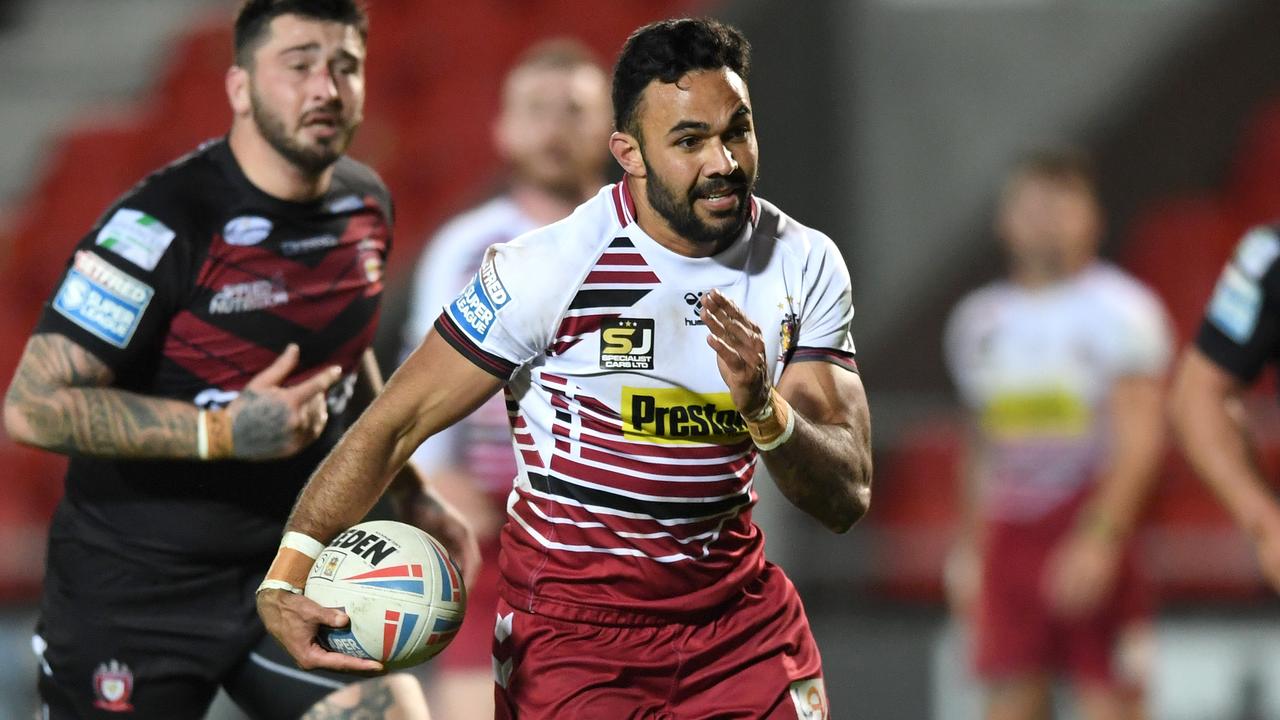 Bevan French is eyeing a return to the NRL in 2023. Picture: Gareth Copley/Getty Images
"Bevan is committed to going back but I have two clubs that want to talk to him about 2023," Gainey said. "We are sourcing interest for 2023 because he does want to make his way back to Australia. Bevan is a cult hero over there in Wigan."
French played 47 games for Parramatta between 2016 and 2019. But French felt his time at the Eels was closing when overlooked by Brad Arthur for round one, 2019. The coach opted for Clint Gutherson, Mika Sivo and Blake Ferguson as his back three.
Ferguson has now left with Sivo linked to French rugby from 2023.
Dufty is certain to excel at a rejuvenated Canterbury next season but has only signed a one-year contract.
French has been on Zoom calls with Wigan's coaching and welfare staff two to three times a week completing online training sessions.
A Tingha junior, French endured an injury-plagued 2021 season after sustaining a severe hamstring injury in July which ended his season. Wigan allowed French to complete his now-completed rehabilitation in Australia to be close to family.
French, still just 25, is on a handsome contract in England valued at about $450,000 a season.
"He wants to go back to England and tear them apart," Gainey said. "Bevan is very loyal to Wigan given they have been very understanding of his mother's situation.
"He is very appreciative. If he were to get to Sydney this week, I have arranged for him to meet up with two clubs and have an informal chat."
Gifted, versatile and fast, French, according to his former NRL teammates, left for England too early in his career.
He played a chunk of 2019 for Parramatta's feeder club, Wentworthville, before signing with Wigan and playing in the club's 2020 grand final loss to St Helens.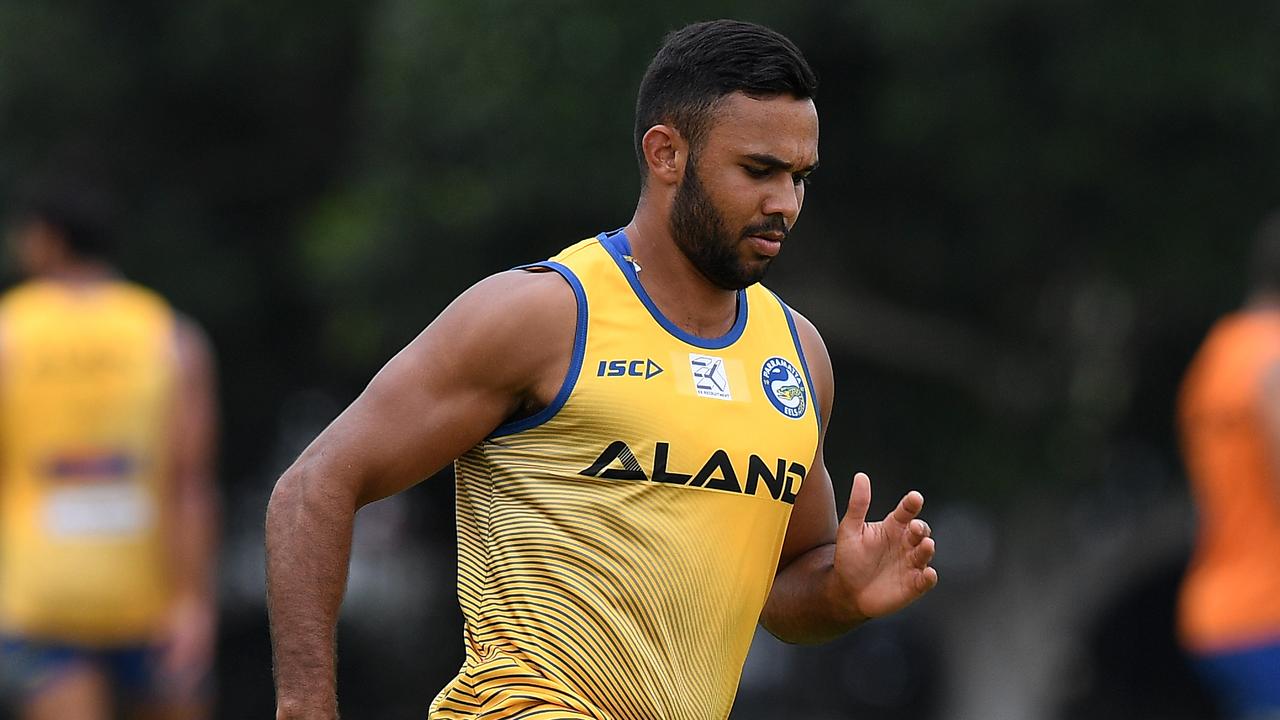 Bevan French played 47 games for the Eels between 2016 and 2019 before heading to Super League. Picture: Dan Himbrechts/AAP Image
French has scored 26 tries in 34 games for Wigan.
In a social media message to fans last week, posted on Wigan's social media platforms, French said: "It's definitely not ideal circumstances I am in at the moment. From the get go, you guys have been very supportive, and I can't thank you enough for that.
"It feels like an eternity since I last played a game of rugby league. I really can't wait to do that, wear that jersey with pride, and do it in front of a home crowd. Hopefully we can bring more success to such a rich club.
"I'm really looking forward to making memories in the near future with everyone that is involved with the club. I really miss playing in front of a home crowd. I cannot wait to get back over there. Hopefully, it won't be too long."
* * * * *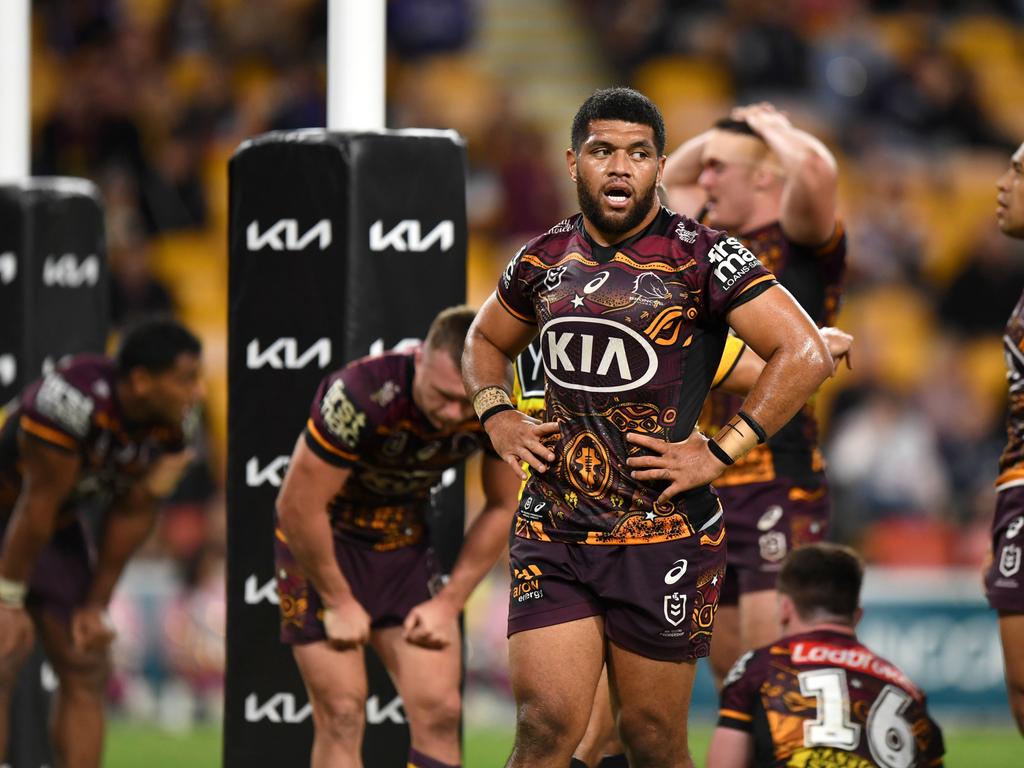 NRL journeyman John Asiata may have found a new home after being cut due to his vaccine stance. Picture: NRL photos
John Asiata has been handed a rugby league lifeline just days after being axed from the Bulldogs for failing to be vaccinated.
The premiership winning ex-Cowboy will link with English Championship side Leigh Centurions.
It is unclear if Asiata will be able to travel to the UK without being vaccinated. He was due to take up a one year deal at Canterbury following a 12 month stint with the Broncos this year.
However, he became the first player to part ways with their club for failing to have the Covid-19 vaccination.
Leigh are now coached by ex-Roosters Adrian Lam who joined the club after a stint at Wigan.
"I want to say how grateful I am for the opportunity," Asiata said on the club's Twitter account. "It's been a long and tough couple of months but I am excited for this next challenge and journey ahead with my family."
Asiata played 138 top grade games.