NRL transfer news: Wayne Bennett defends Dolphins after missing Junior Paulo
Master coach Wayne Bennett says the Dolphins will "get it right" with their signing policy despite missing out on another key recruitment target.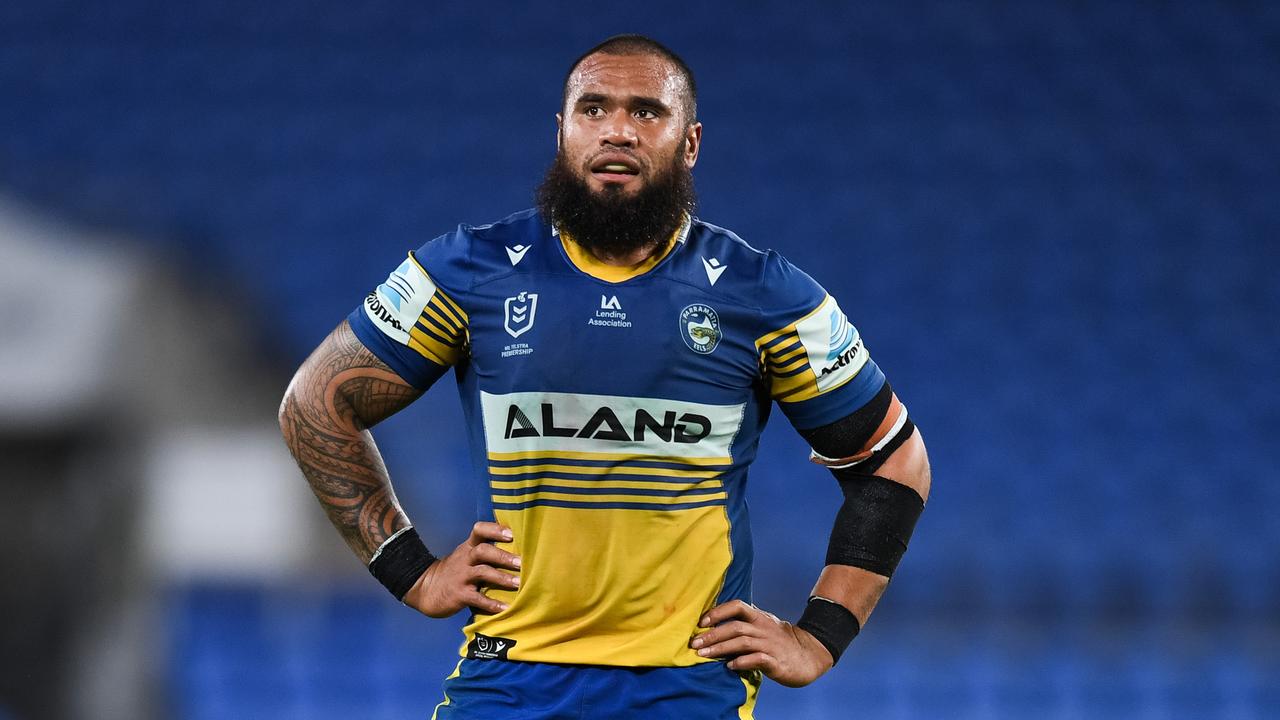 Parramatta Eels prop Junior Paulo. Picture: NRL Photos
Dolphins coach Wayne Bennett has assured fans the club "will get it right" when it comes to fielding a team in 2023, even after missing out on several key signatures in recent months.
Junior Paulo has become the latest missed opportunity for the Dolphins after the Parramatta prop re-signed with the Eels on Thursday. He will remain at the club until 2026.
The Dolphins have secured the signatures of Maroons star Felise Kaufusi and Parramatta's Ray Stone, with the addition of three young rising stars this week.
Michael Roberts, the brother of NRL flyer James Roberts, and Harrison Graham have been handed development list contracts, while Valynce Te Whare has been added to the senior squad.
Bennett was at the iconic XXXX Brewery in Brisbane, just around the corner from the hallowed turf of Suncorp Stadium, on Thursday to help announce the new partnership between the Dolphins and XXXX.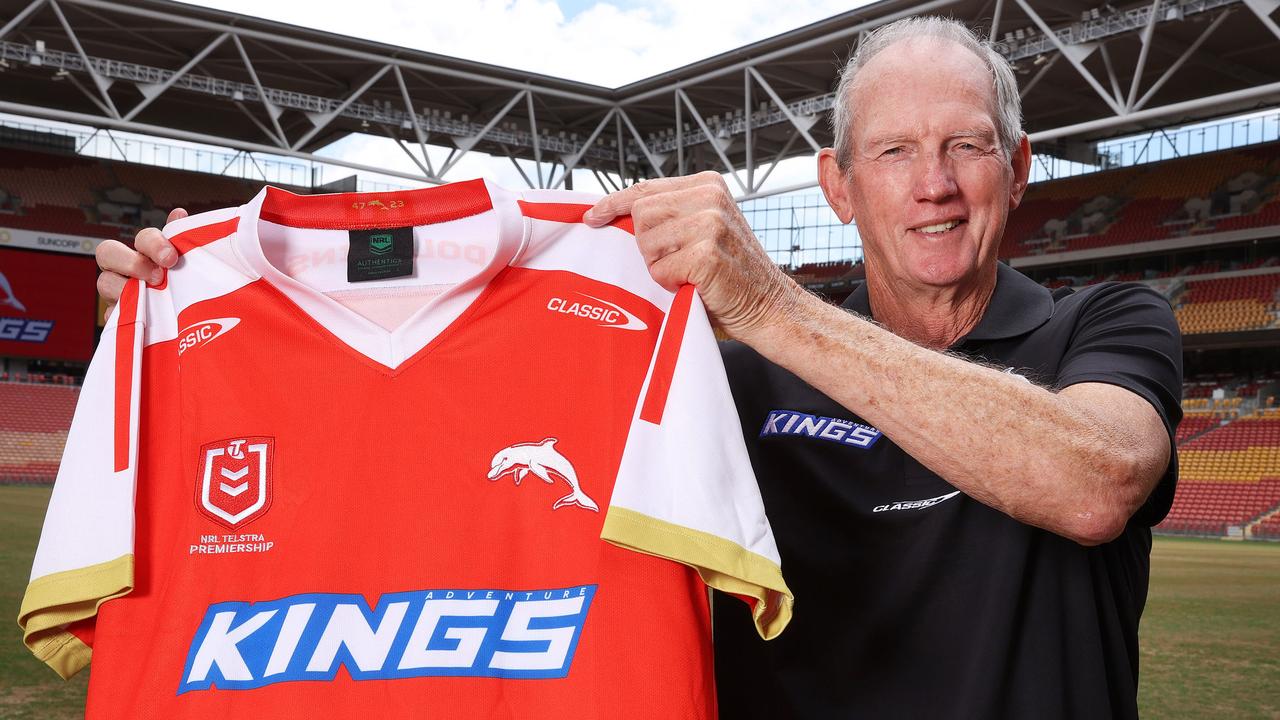 Coach Wayne Bennett holding the first Dolphins jersey. Picture: Liam Kidston.
And while the sponsors are getting on board, the playing squad is still being finalised and the supercoach is confident he "will get it right".
"We just want the right people," Bennett said
"I'm happy with what we're doing and how we're going about it.
"It'll fall into place by this time next year.
"We're interested in anyone playing rugby league at a high level and we want the best players we can get here. Junior (Paulo) is in that category but I don't think that will be happening."
However, Bennett conceded his best side might not be on the field until the 2024 season as he was prepared to wait for the best players to join the Dolphins.
"We're prepared to wait for players if we have to, to get the right player at the club," he said.
"No one is looking for a quick fix here. No one is looking to win a premiership in year one.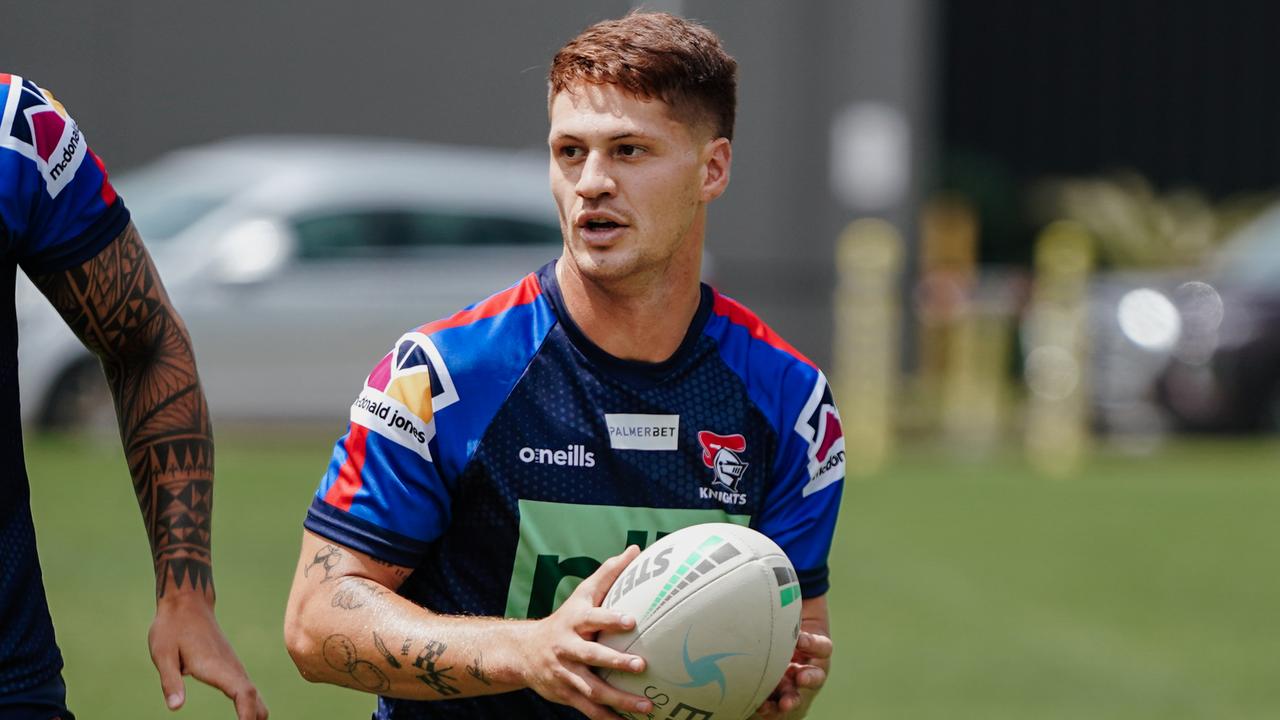 Wayne Bennett confirmed Kalyn Ponga is on the Dolphins' radar. Picture: Knights Digital
"What we are looking for is that we build a club that's very strong and has a future through the decades. If we get it wrong at the beginning, it will take us 10 years to get it right so we can't afford to get it wrong."
The Dolphins have been linked with Newcastle and Maroons star Kalyn Ponga, who Bennett has confirmed is on his radar.
"I've had one conversation with him," he said.
"I'd never met Kalyn before so I wanted to talk to him.
"We're a long way from making a deal.
"I think he (sounded interested) but he's committed to Newcastle."
Signing coup: Eels hit back in player transfer market
— Dean Ritchie
Eels prop Junior Paulo has targeted that elusive premiership after spurning Queensland interest by signing a new four-year contract extension with Parramatta.
In a massive boost to the under-pressure Eels, Paulo will now remain playing in Sydney's west until the end of 2026. He will be 33 when the deal concludes.
It was a welcomed and desired signing given after the Eels lost four forwards Isaiah Papali'i (Wests Tigers), Reed Mahoney (Bulldogs), Marata Niukore (Warriors) and Ray Stone (Dolphins) in recent weeks.
And with his long-term future settled, Paulo can now set his goals — and snapping Parramatta's excruciating 35-year premiership wait tops the list.
"Obviously wanting to win a premiership with the Eels, wanting to create our bit of history. It is something everyone is just hanging for and we'd like to deliver that," Paulo said.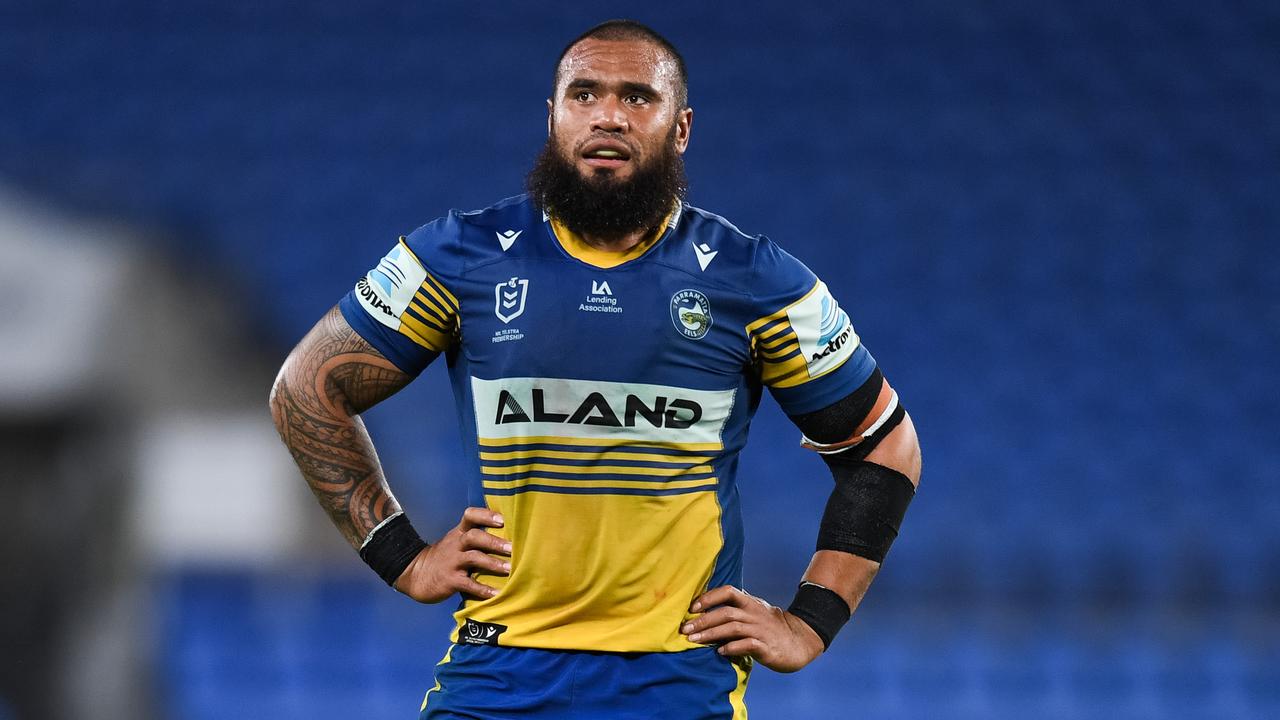 Parramatta Eels prop Junior Paulo. Picture: NRL Photos
"We have been building for the last couple of years although we have fallen short in recent seasons. We believe in each other and we certainly have the belief we can win a comp.
"When you play together with the same group of boys, we're able to build that trust and belief. The club is everything that I pretty much live for. It's my second family.
"Part of the decision was to remain at the club and see off my career there. I love the club — it's been part of me, especially being a junior (Cabramatta) as well.
"I wouldn't want to be anywhere else."
Paulo, 28, had been a target of new NRL club, the Dolphins, who must lament another target slipping by.
"It was definitely a move I was considering," Paulo said. "Being a new club, it was a question that had to be asked: 'Could I see myself up there?' At one stage, I did.
"But I had to do what was best for my family, not disrupting my kids and being around my parents as well. My family is in the south-west area (of Sydney) – that makes it a lot easier for the kids."
Eels fans would have been irate had another forward walked out.
"Junior is not just a skilful front rower, he is an asset to the club both on and off the field," said Parramatta general manager of football, Mark O'Neill.
"His selection into the NSW Origin team is a testament to his ability and the hard work he puts into his game."
Having made his State of Origin debut in 2020, Paulo is now regarded among the elite front-rowers in rugby league.
With Paulo, Reagan Campbell-Gillard and Clint Gutherson retained, and Parramatta can now focus on re-signing forward Ryan Matterson.
An Eels statement read: "A popular player amongst teammates, staff and fans, Junior also dedicates his time helping inspire the next generation through his role as the club's ambassador for PCYC.
"The club is delighted that Junior, (wife) Mele and their children will continue to be part of our blue and gold family."