Olsen Filipaina was a Pasifika icon, a hero to New Zealanders and a hard-hitting weapon against those who sought to racially abuse him
He was known for his skill and genial personality, but Olsen Filipaina's smile hid deep, emotional pain, writes BRENDAN BRADFORD.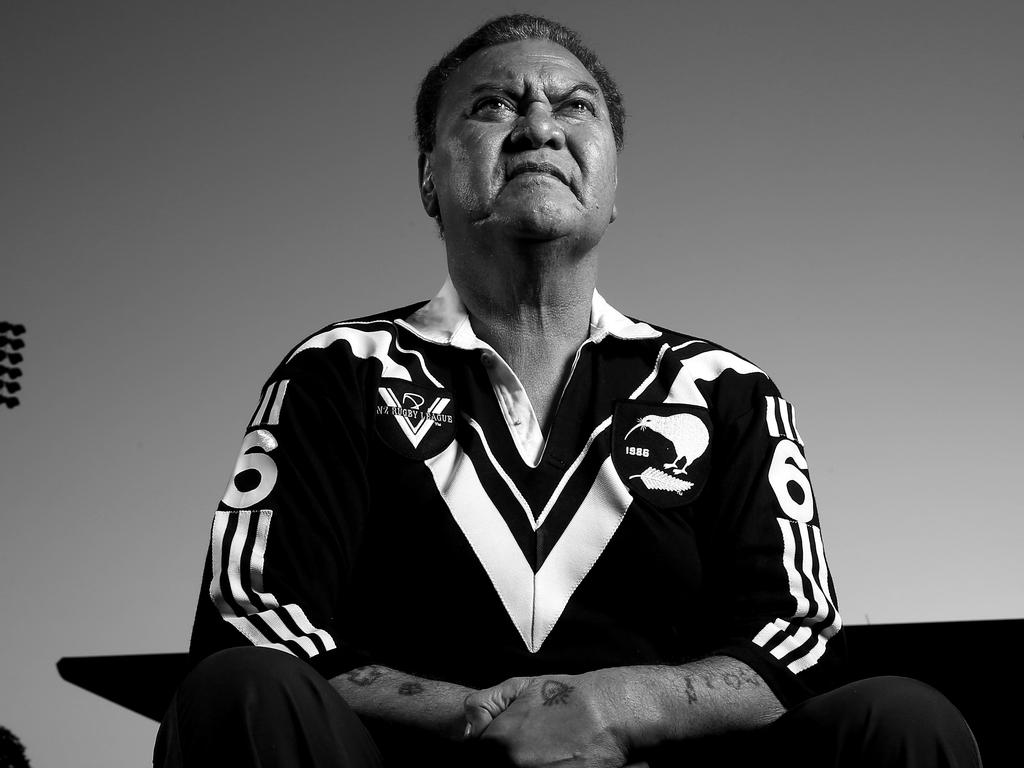 The passing of Olsen Filipaina is set to leave a big hole in the rugby league community. Picture: Don Arnold/Getty Images
Olsen Filipaina wasn't the first Polynesian player to play in Australia, but he left the biggest impact.
A Pasifika icon, Filipaina paved the way for generations of Maori and Pacific Island kids to cross the Tasman and play rugby league in Australia. And while his footballing heroics with Mangere East Hawks, Balmain, Easts and Norths are the stuff of legend, his legacy extended far beyond the confines of a rugby league paddock.
Filipaina was a rugby league star in Auckland before he signed with Balmain in 1980. Playing under the uncompromising Frank Stanton, he showed glimpses of talent, scoring five tries in 17 appearances, but it wasn't all smooth sailing. His creative, occasionally instinctive and always unique style often didn't gel with the rigid structure of Australian football at the time.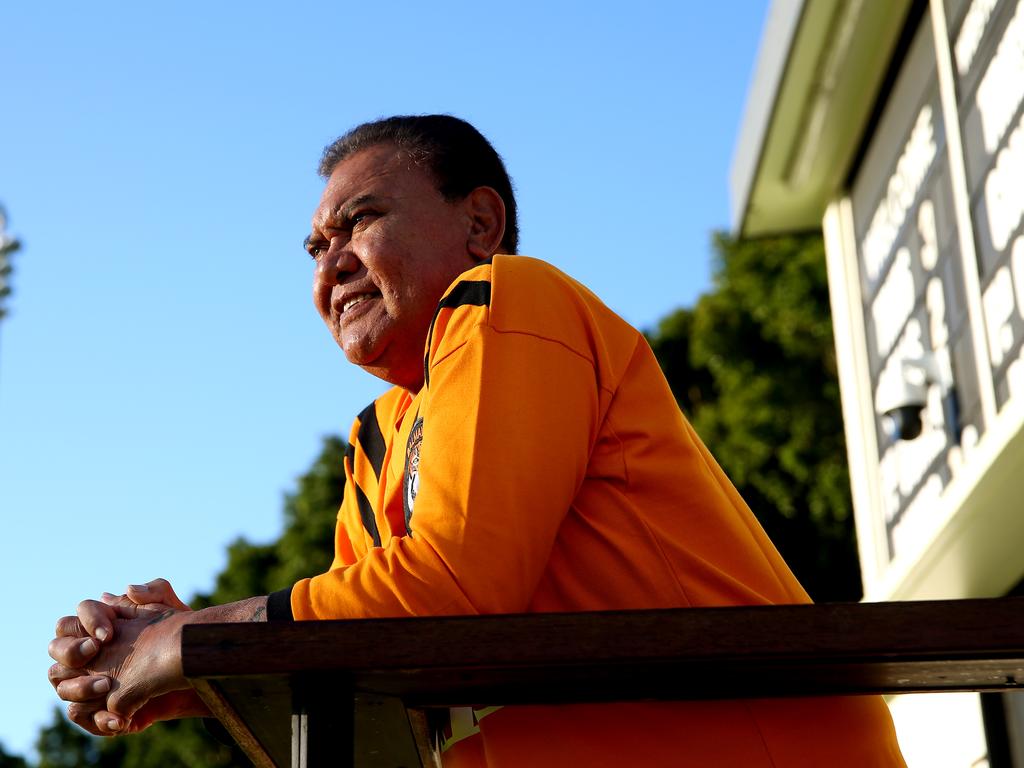 Filipaina produced many of his best playing moments at Leichhardt Oval. Picture: Don Arnold/Getty Images
For much of his seven-year, 103 game career in Australia, he was misunderstood.
They'd call him an "enigma" because few tried to really figure out what made him tick.
Coaches and the media would say drifted in and out of games. He was able to perform miraculous feats of skill and daring, they'd say, but would go missing at other times.
They wanted a cookie-cutter. They got a one-of-a-kind instead.
There were also emotional scars. Filipaina battled shocking racism, but rarely retaliated, more fearful of the tongue lashing his mother Sissie back in New Zealand would give him if she ever found out.
One of the hardest hitting players of the era, instead of lashing out with his fists, Filipaina would line up offending opposition players who kept the ball in hand a little too long. His uncompromising defence was enough to shut up most of them.
"I could put them in pain legally. If not this match, then the next one," Filipaina said in 2020. "It stopped a lot of them."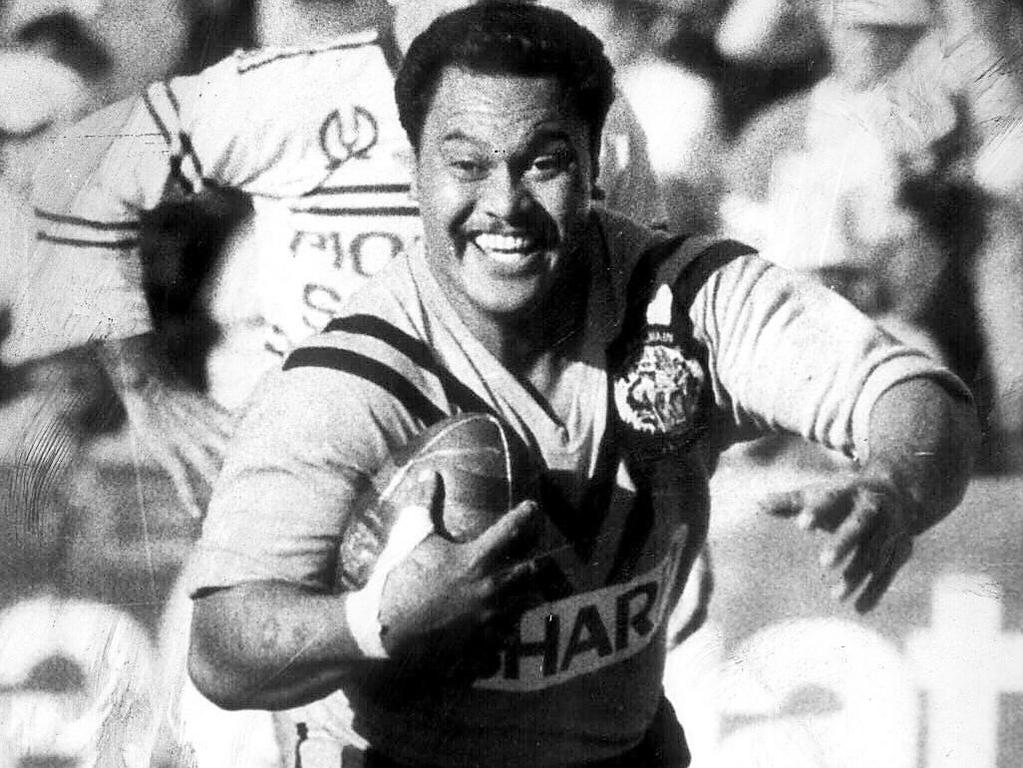 Filipaina played 82 matches for Balmain. Picture: Geoff Henderson/Rugby League A/CT Sport Action
He also attracted racial taunting from the crowd, which was truly vile at times.
One of the worst instances came against Parramatta at Cumberland Oval in 1981.
Olsen, playing five-eighth for Balmain, was on the wrong end of a 26-7 defeat. Tempers flared and Filipaina squared up with Parramatta hooker Paul Taylor.
The abhorrent taunts from the stands echoed in Filipaina's ears for decades.
"N****r." "C**n." "Black b*****d."
Filipaina, who had the added pressure of sending the majority of his paycheck to his parents, was left depressed, homesick and feeling isolated, railing at a system seemingly designed to single him out.
The rugby league world now remembers him as the genial "Galloping Garbo" and a hero of the working class who collected bins around his footy commitment. But the trademark smile hid a deeper pain and the prejudice he endured should not be forgotten.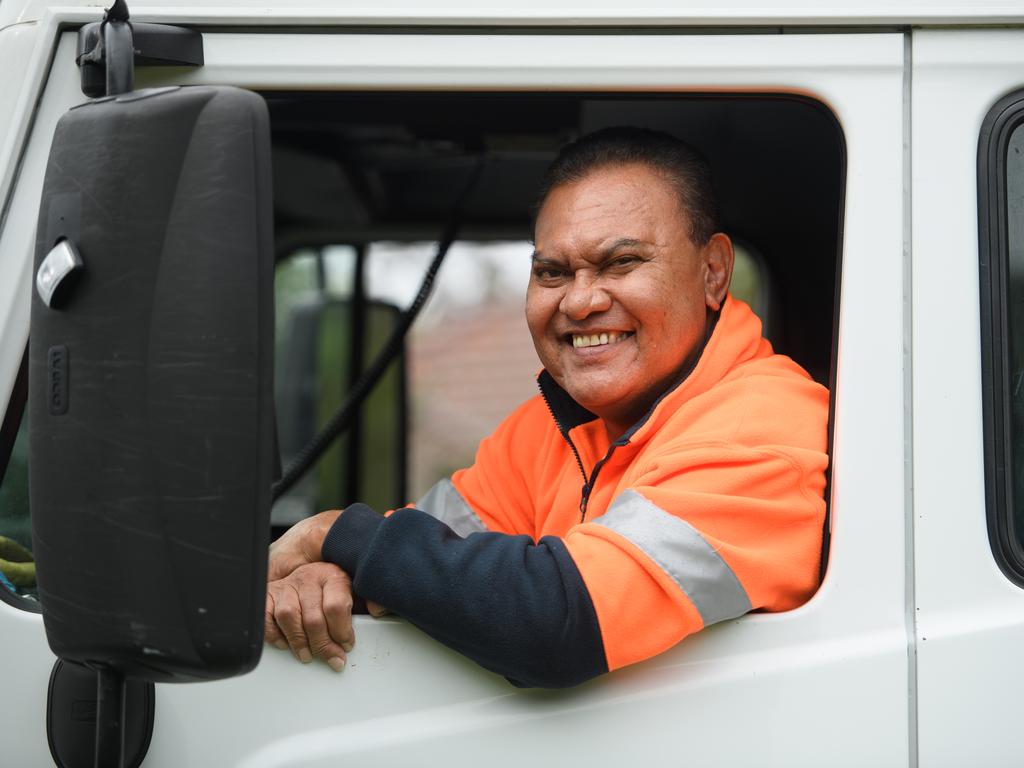 Filipaina's job as a garbage man is just one, smaller, part of his incredible story and legacy in rugby league. Picture: AAP Image/Dan Himbrechts
This weekend, when the game pauses to celebrate its Indigenous Australian and Maori heritage, spare a thought for Olsen, who was never able to play in such an occasion, but had an outsized role in making it happen.
Racists might have wounded him in the moment.
But Olsen, and others of his era who battled similar prejudice, enacted eternal change.
Undoubtedly, his greatest on field achievement was being pulled out of reserve grade to lead the Kiwis against Wally Lewis and the Kangaroos in 1985. Despite losing the first two matches, Filipaina was named man-of-the-match in each of them after dominating King Wally both times.
Legend has it that Lewis was so infuriated at being outplayed on Lang Park in the first match that he refused to shake Filipaina's hand afterwards.
Filipaina used that as motivation and flattened Lewis in the second game.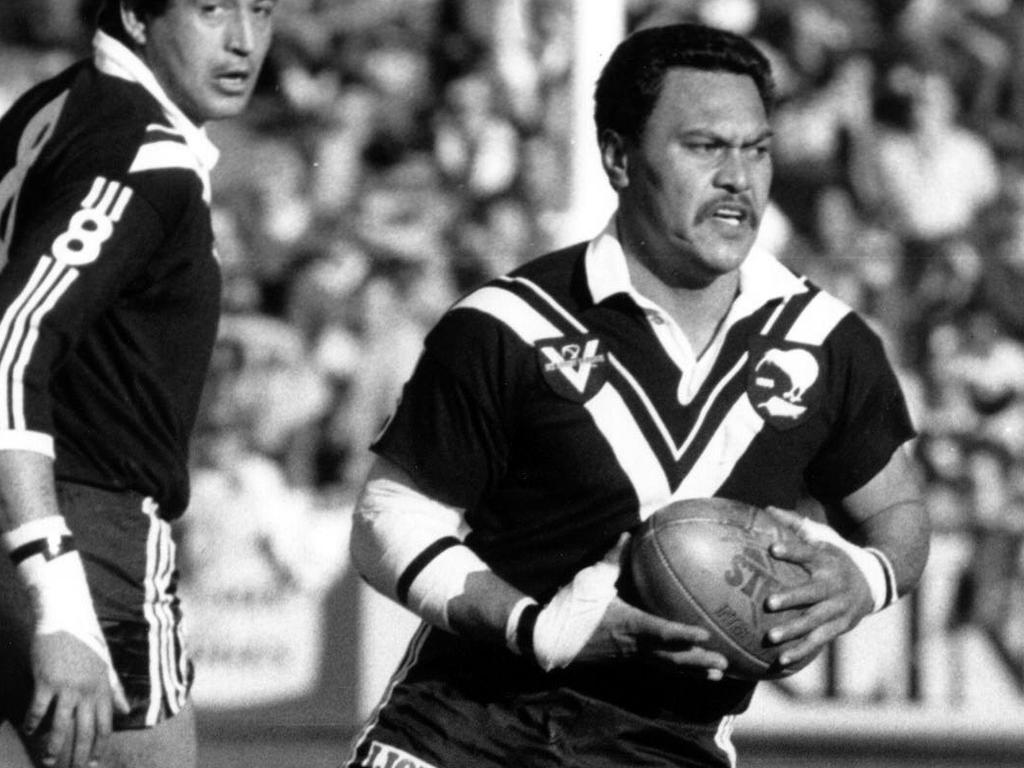 Olsen Filipaina playing for New Zealand against Australia at the SCG in 1986. Picture: Barry McKinnon/Rugby League A/CT
A week later, The Big O rallied his troops to an 18-0 win at Carlaw Park in Auckland in the third match. Playing and winning in front of his home crowd – his people – it was a performance that cemented Filipaina's role as a pioneer and hero.
Players like Tony Kemp, Reuben Wiki, Nigel Vagana, and, more recently, Benji Marshall and Roger Tuivasa-Sheck followed in his footsteps.
His fame extended well beyond football.
Despite living most of his life in Sydney, he was an icon of South Auckland, where he was born and raised and initially made a name for himself.
He was also the focal point of one of the most iconic pieces of New Zealand television history.
In October 1992, David Tua – fresh off winning a boxing bronze medal at that year's Olympics in Barcelona – appeared as a contestant on Wheel of Fortune.
Also from the South Auckland suburb of Mangere, a nervous Tua spun the wheel and asked for a vowel.
"O, for Olsen," Tua said.
It wasn't picked up at the time, but Tua's request was later misheard as "O for Awesome."
The phrase has since gone down in Kiwi folklore, with lines of clothing, beer, stickers and other merchandise brandishing the iconic phrase.
But it never happened.
Tua's request for a vowel, using Olsen's name, was his way of praising his footballing icon.
"They gave me a hard time about saying 'O for Awesome' but any Samoan that listens to it will clearly tell you I'm saying 'O for Olsen,'" Tua told Patrick Skene in "The Big O: The Life and Times of Olsen Filipaina".
"I've made peace with it now and I'm happy that I'm linked in with the great Olsen Filipaina.
"He inspired us all to be better."
That last line is as true now as it was 20 years ago.
O really is for Olsen.
RIP, Big O.