Paul Kent: Cameron Munster, the making of a new State of Origin king
From NFT trading, to ginger beer, to white powder scandals, there's a madness to Cameron Munster that can't be explained. Not even by the new Queensland king himself, writes PAUL KENT.
In a tick of the clock he turns on a second-half performance that not only creates a result but kickstarts a legacy.
It defies a certain logic. If God or the man he replaced, Craig Bellamy, was to sit down and create a footballer, it is a fair chance Cameron Munster would not be even a close resemblance of what they came up with.
Stream every game of every round of the 2022 NRL Telstra Premiership Season Live & Ad-Break Free During Play on Kayo. New to Kayo? Try 14-days free now.
There is nothing graceful about him, for instance.
He runs across the field like he is running across ploughed ground, elbows and knees bursting out of places that defy physics, the ball being shown here and lifted there, a shift backwards or forwards, like he is carrying watermelons.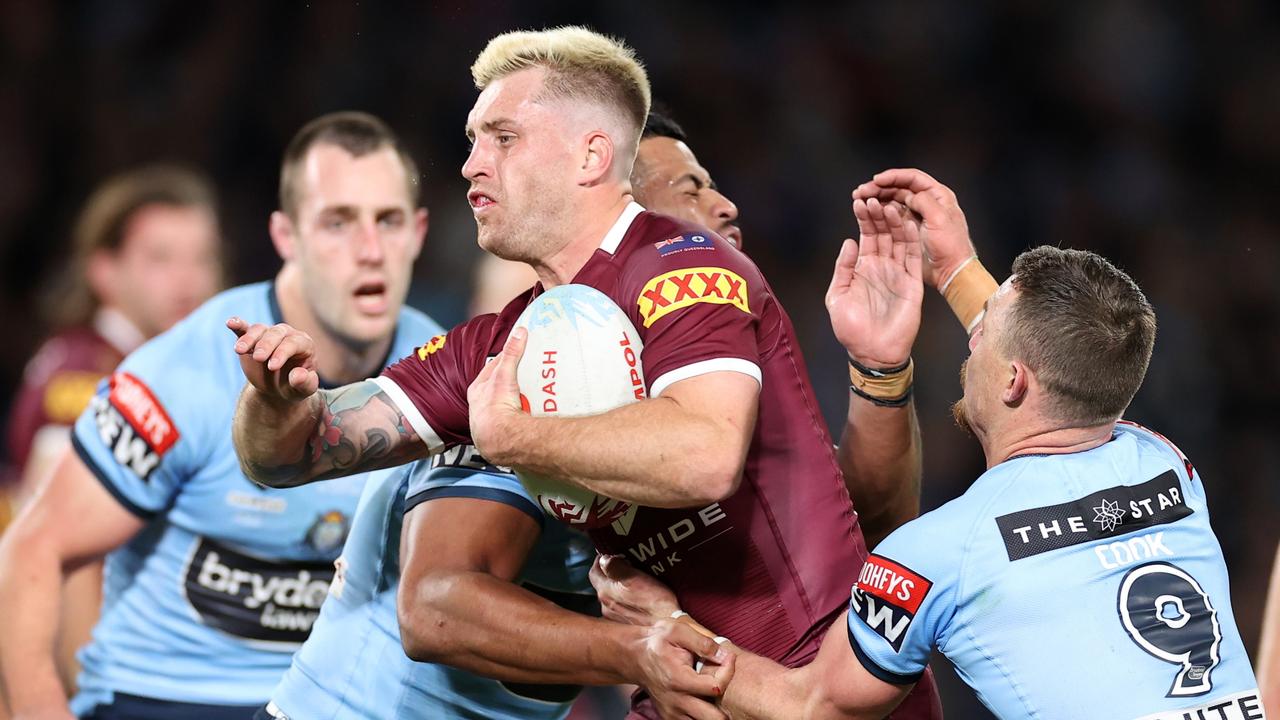 Cameron Munster tormented the Blues in Origin I. Picture: Cameron Spencer/Getty Images
He described his running style on Thursday's NRL360 as being like a "headless chook", suggesting up top it gets no better.
A 15-minute conversation with Munster often creates more confusion at the end than there was at the beginning, his brain jumping from one topic to another with seemingly no connection in between.
He has the attention span of a fifth-grader sticking pencils in his ears.
Despite all that, or perhaps because of it, Munster is underestimated.
He has an intelligence that he keeps well-hidden, which not enough can be accused of nowadays. He is ambitious and is looking at life beyond rugby league and how best to set himself up.
He trades in something the young ones call NFT, for example, which a quick check of Professor Google reveals means "non-fungible token", and which clears nothing up to those of us who believe if you can't hide it under your mattress, you can't spend it.
It is a kind of cryptocurrency, apparently, that rises and falls like the stock market.
For a time there he invested in Mad Dog Ginger Beer, which was named after him, so it says.
Yet there is a light that he holds to life we could all do with replicating. An energy he brings to life that rubs off on others, sometimes to the point it infuriates the more pragmatic Bellamy.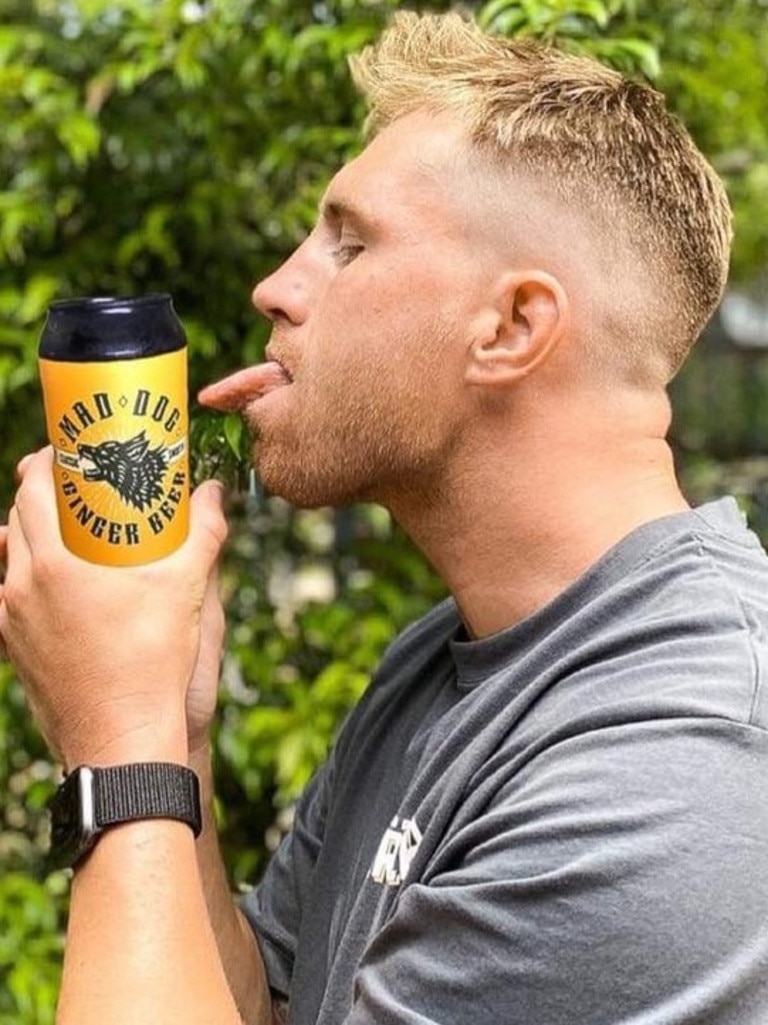 Cameron Munster has a wide range of investments outside of rugby league.
After Wednesday's game, Munster took to answering the phone with: "Ring-a-ding-ding, you've reached the king."
Such an utterance is almost blasphemy in Queensland, where there is only one King and who all these years later is in no mood for abdicating.
Yet it provided a nice little symmetry to it all.
After Wednesday night's performance few have dared suggest that there has not been that kind of performances in Origin since Wally Lewis picked up the Origin concept on his suntanned shoulders way back at the beginning and made it legitimate.
Origin was shaped on Lewis's pathological hatred for NSW and his ability to conjure victories when games seemed lost.
Others who have dominated Origin have done it differently.
Andrew Johns, for instance, was a mixture of man and machine, able to execute a game plan with precision but capable of stepping outside it when the situation called for it.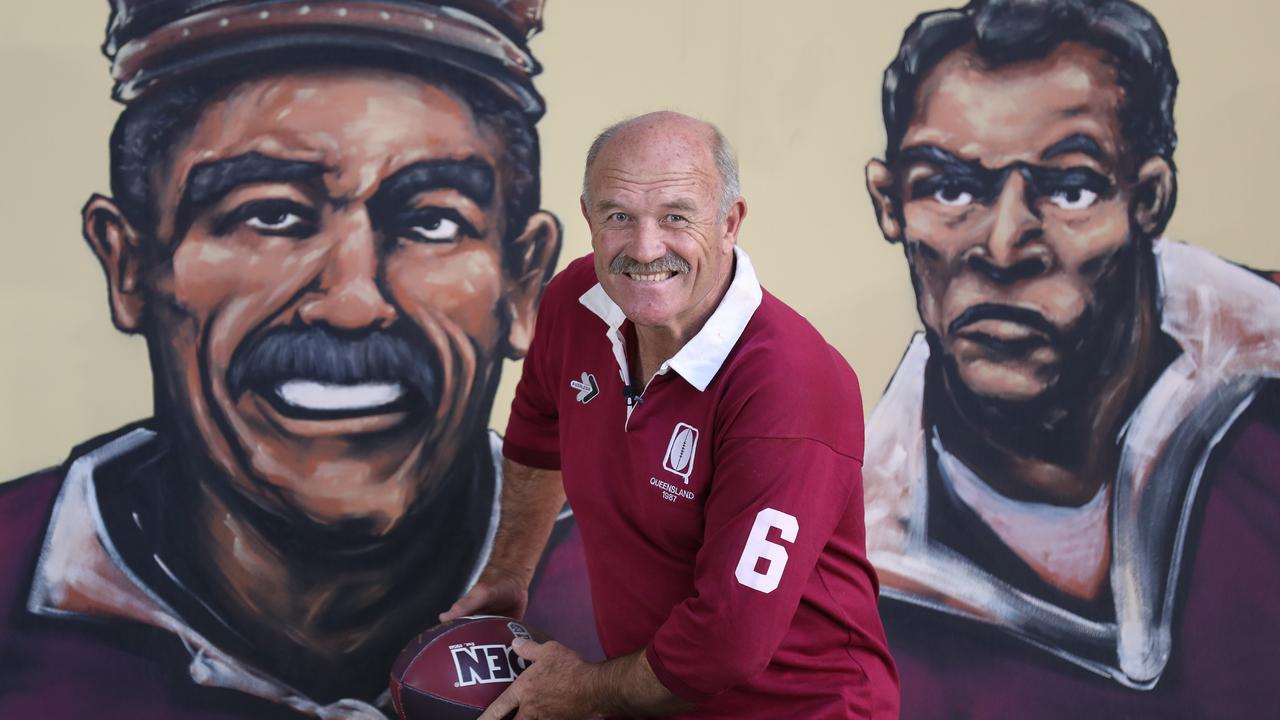 Wally Lewis is the original 'King' of State of Origin. Picture: Annette Dew
Cameron Smith had a computer chip inserted somewhere in his brain, as everybody knows, and played the science better than perhaps everybody. Yet, for most watching on, he inspired no more emotion than the scoreboard evidence.
Munster, like Lewis, is the perfect combination of emotion and instinct.
Few players have the ability to recognise the moment their team needs something and then be able to provide it like Munster and Lewis.
Like with the King, with Munster it is all instinct.
His tremendous instinct, playing what the moderns call eyes-up footy, is why Lewis was a superior Origin player in his day and far more effective back then, at the highest level, than he was in week-to-week club football.
He responded to the situation with whatever was necessary, much like Munster.
Game plans help nobody, not even his teammates.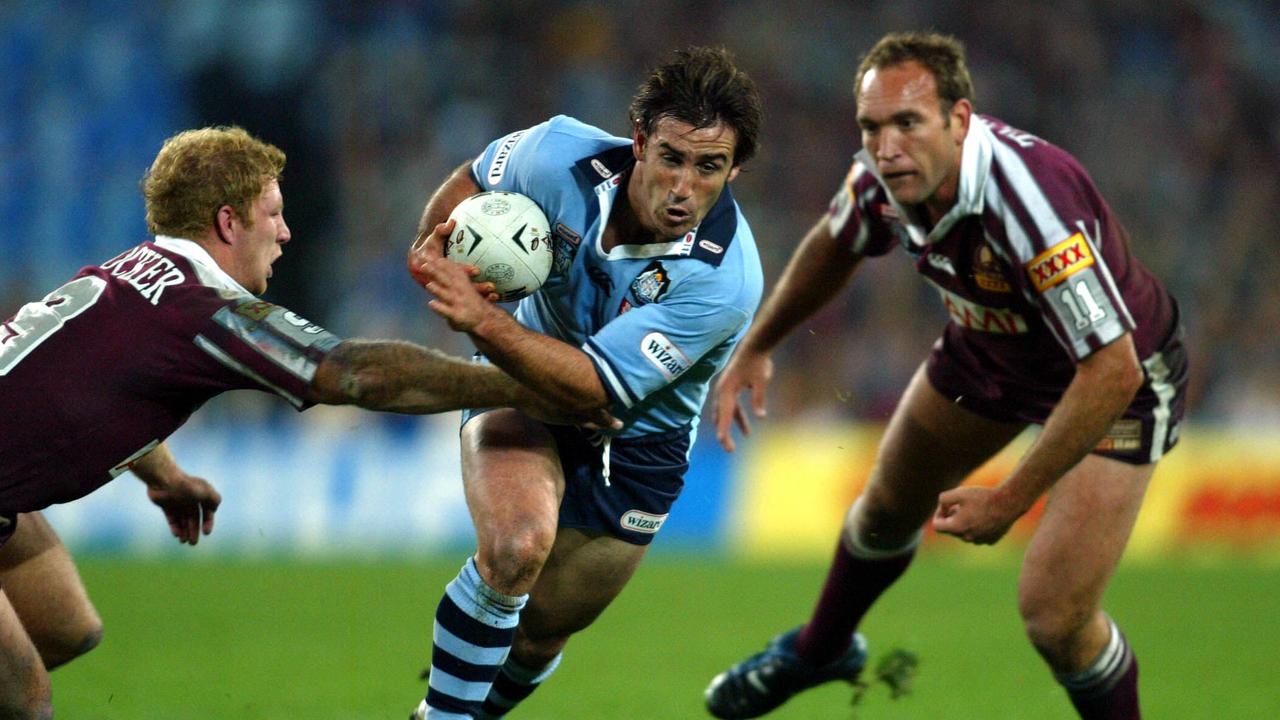 Andrew Johns was able to execute game plans with precision in Origin. Picture: Gregg Porteous
As he said after Wednesday's game, not even he knows what he is going to do sometimes, so if he doesn't know then how can his opposition expect to know?
It is as much a plan as he can offer.
Wednesday's game catapulted Munster back into the headlines for all the right reasons.
It continues the trajectory begun last year when he quickly spiralled after the Storm were eliminated in Brisbane and brings a new level of complexity.
Before Christmas, Munster was becoming the problem child some feared he would always turn out to be.
He was careless and immature at times, and then last year he was caught dancing on a table, in his own private wonderland, with a small bag of white powder in his hand.
The Storms' fear was being realised. That he put himself in rehab and swore off the drink once he returned was treated with suspicion. He realises alcohol is not a friend and that his poor choices come from the same ugly root.
At some point, though, he will pick up a beer again, so those around him are currently standing watch. There is much to still come.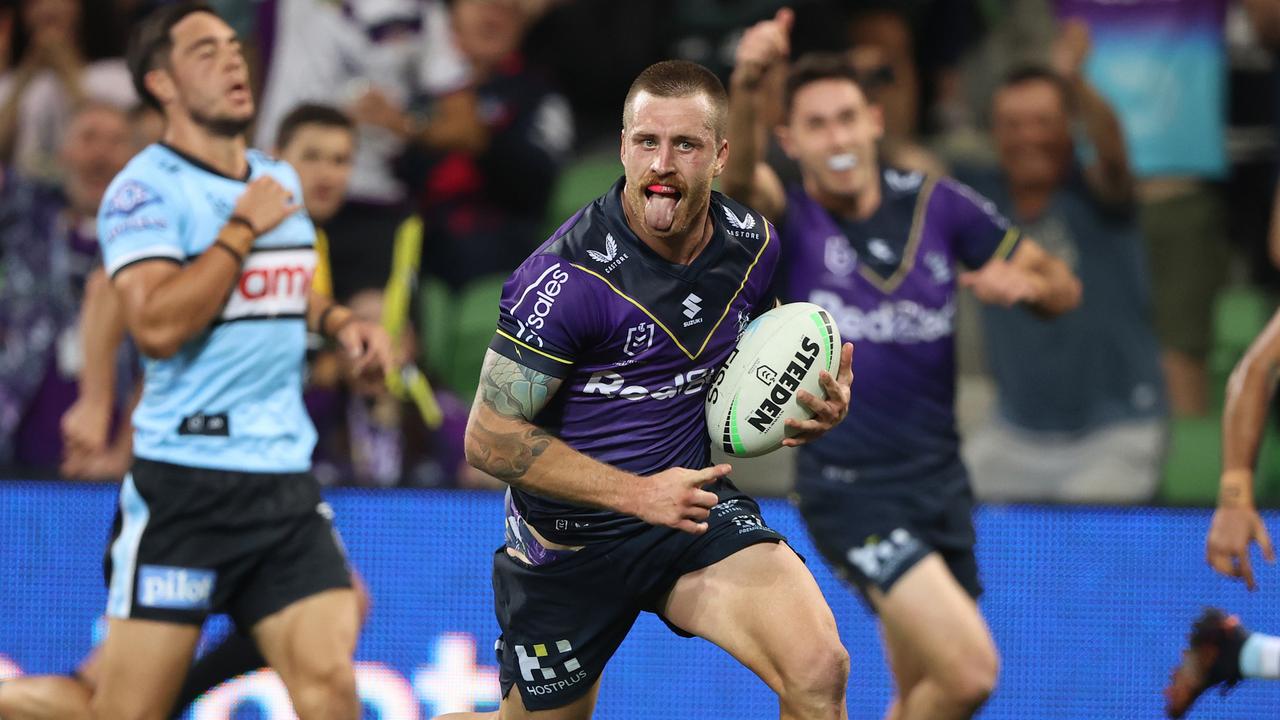 Cameron Munster is weighing up his future at the Storm. Picture: Robert Cianflone/Getty Images
Munster is annoyed at Melbourne.
Already he had told chairman Matt Tripp that he felt the Storm prioritised other players at the club ahead of him, which left not enough room in the salary cap for him to be re-signed.
The Storm upgraded and extended deals for Ryan Papenhuyzen, Jahrome Hughes, Xavier Coates and Harry Grant.
Munster was offered a two-year extension, but with a pay-cut from his current deal.
It was a gamble the Storm felt necessary at the time, given where he was last year.
But Munster returned rejuvenated, and where Papenhauzen and Grant most often led the hard training, they soon found Munster alongside them at the front, small muscles soon popping up on his belly.
What Munster decides will come down in equal parts to the money the Storm can find, and how much he feels respected.
Certainly the Storm is now doing all it can to find a way to keep him.
Cameron Munster put on a show show worthy of the 'King' Wally Lewis in Origin I. Digital art: Boo Bailey
That Bellamy will finish as head coach next season makes it harder for the Storm to retain him.
Having been on the outs at the Storm before season start, each new week brings evidence the Storm underestimated this one, and it could cost them dearly.
After Wednesday's game, Munster was caught on a dressing room camera sitting next to his teammates and one kept trying to tip his beer into Munster's mouth.
Munster, enjoying the clarity of sobriety, kept pushing it away.
That first mouthful might be the best chance the Blues have.
SHORT SHOT
The end for Michael Maguire, goes the narrative, began with the airing of Tales of Tigertown last year on Fox Sports.
By and large it goes that the players were upset that the docuseries portrayed Maguire in a sympathetic light while they were portrayed in less favourable light.
How Maguire got lumbered for that is anyone's guess.
Yet that might be the answer right there for what is wrong at the Tigers.
Maguire's battle started years ago when the players first began bucking his tough training methods and the club wobbled, subtly taking power from him in a misguided bid to keep the players happy.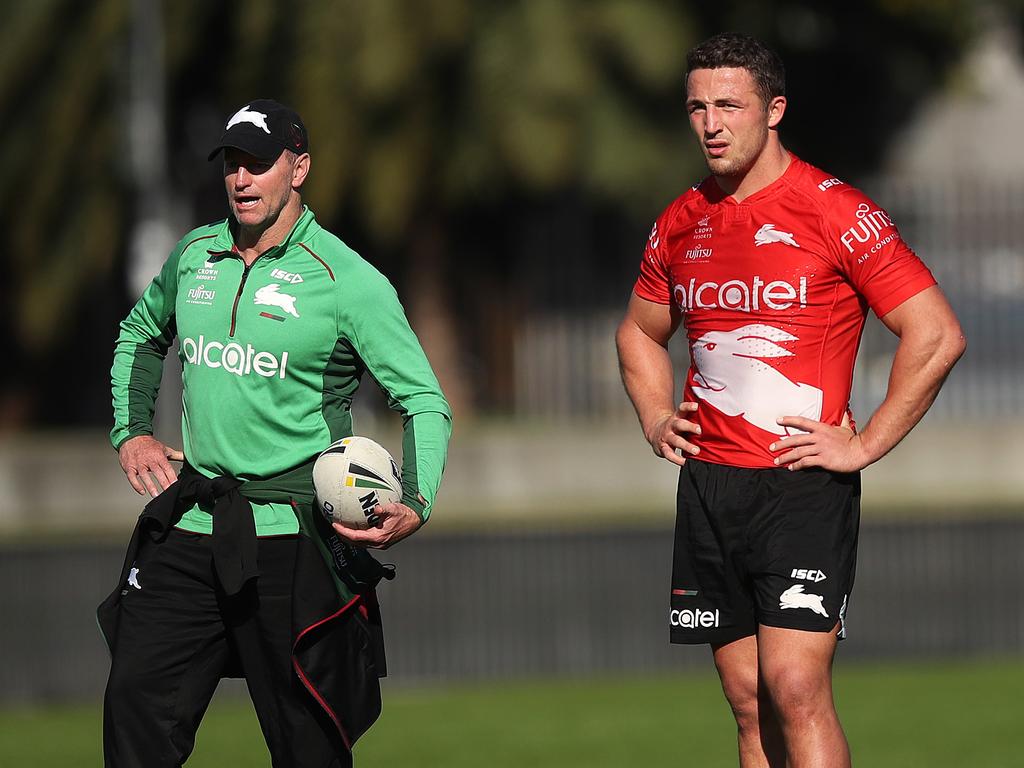 Michael Maguire missed a tough leader at the Tigers like he had at Souths with Sam Burgess. Picture: Phil Hillyard
From that moment on Maguire could no longer do it his way, to do what he believed brought success. He always believed steel sharpens steel.
The club got stuck in a weird halfland after that, where they did most of what they had to do to be successful, but where they always had the out to back away when it got too tough.
It's no wonder they failed to improve.
Rival clubs talk about how unfit the Tigers are.
What Maguire lacked was an alpha leader like he had at Souths with Sam Burgess.
When the going got tough at Souths, Burgess was able to bring the players back into line and convince them they were all fighting for the same prize.
He lacked that at Wests.
Originally published as Paul Kent: Cameron Munster, the making of a new State of Origin king