Christian Welch: GPS rugby union graduates are a huge part of this State of Origin series
Rugby league is enjoying great success raiding union's traditional GPS breeding ground, writes CHRISTIAN WELCH.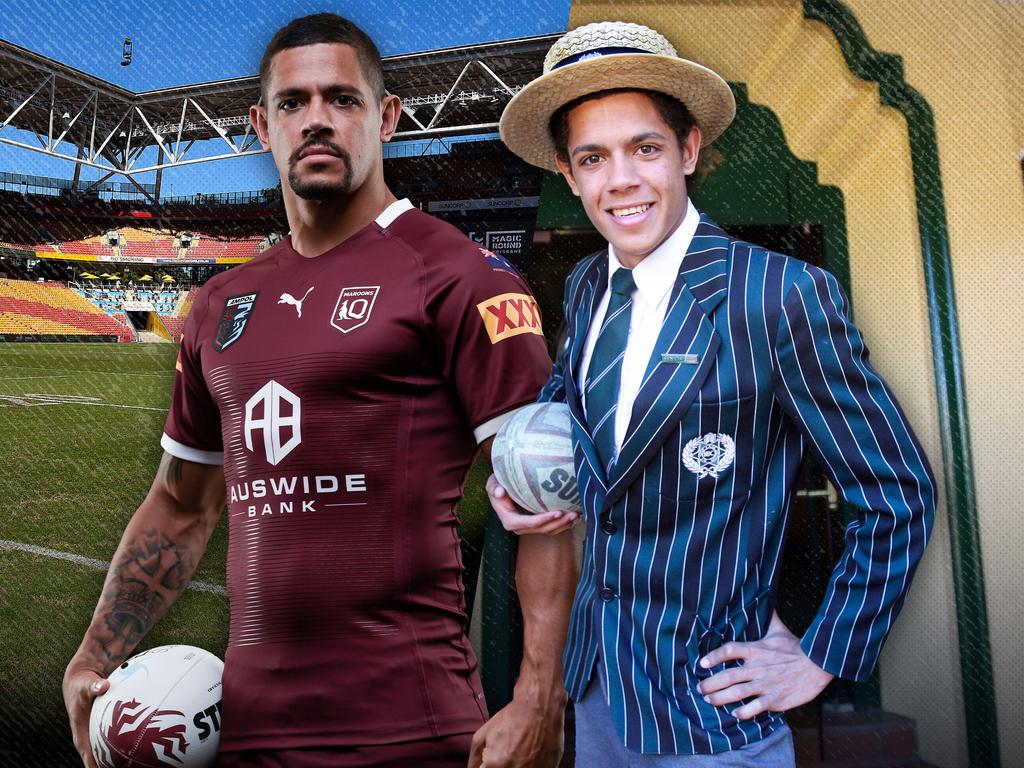 Champion Queensland try-scorer Dane Gagai is just one player to emerge from a GPS rugby school and reach the State of Origin arena.
Let's have a little look at a pathway the NRL would be stoked to have.
Strangely, this pathway doesn't actually involve the boys playing rugby league.
It's the GPS rugby union school competitions of Sydney and Brisbane.
We can apply the economic concept of the 'free rider problem' when examining this pathway.
There's a market failure here: these rugby union schools are meant to be producing Wallabies.
The costs of developing these players are considerable. It's an arms race for these schools. Yet, the NRL isn't contributing a dollar and can enjoy the benefits of the development without having to ever pay for it.
Hence, the incoming free rider.
I think this has been a factor in why Australian rugby union has been struggling for a few years now with their inability to retain all the talent being produced by the Sydney and Brisbane GPS schools.
Queensland star Dane Gagai came through with GPS school Brisbane Boys College.
Rugby union doesn't have a whole lot of penetration in rural areas and state schools, so historically the sport has been able to rely on these school competitions to fill out their professional teams.
The problem is these GPS schools aren't too worried about the holistic health of rugby union in Australia. They just want to win that First XV premiership.
And the best way to win these premierships?
Go to the nearby rugby league junior comps, find the best talented athletes and gift them scholarships. Obviously these schools already have great rugby union players attending their schools but these scholarships can be seen to be giving the school the potential edge on who finishes on top.
The schools pour an incredible amount of resources into players. They get world class physical development in amazing facilities. Combine this with full-time coaches that help increase the players' skill base in union which, in many positions, is easily transferred to rugby league.
NRL scouts love this pathway.
Cameron Murray will be one of three Blues who came up through the GPS system running out on Sunday. Picture: Cameron Spencer/Getty Images
They just park a talented kid who they already have on a scholarship at these schools.
If they're from rural areas it's the perfect apprenticeship to get used to living away from home before heading off to an NRL club. The boys enjoy a great education, all the world-class coaching and resources, continually developing their bodies physically and their skill base.
Come grade 12 graduation, the NRL scouts pick up a much more developed and polished player and slide them back into the rugby league system. Yes, rugby union keeps a fair few of the stars but just can't match the money on offer in league.
Each NRL club has four development players, generally used on young kids coming out of school.
These kids at 17 and 18 are straight on $60,000, training alongside the NRL squad. Then you're talking top 30 spots for the blue-chip talents straight to $100,000 out of school.
Union just can't compete with that.
It's also worth noting there's 16 NRL clubs to just five Australian Super Rugby sides.

Have a look at our State of Origin squads for this Sunday's match in Perth. For NSW, we've got Joseph Suaalii (Kings), Angus Crichton (Scots) and Cameron Murray (Newington). For Queensland, we've got Patrick Carrigan (Gregory Terrace), Murray Taulagi (Brisbane State High School), Dane Gagai (Brisbane Boys College) and Kalyn Ponga (Anglican Church Grammar School).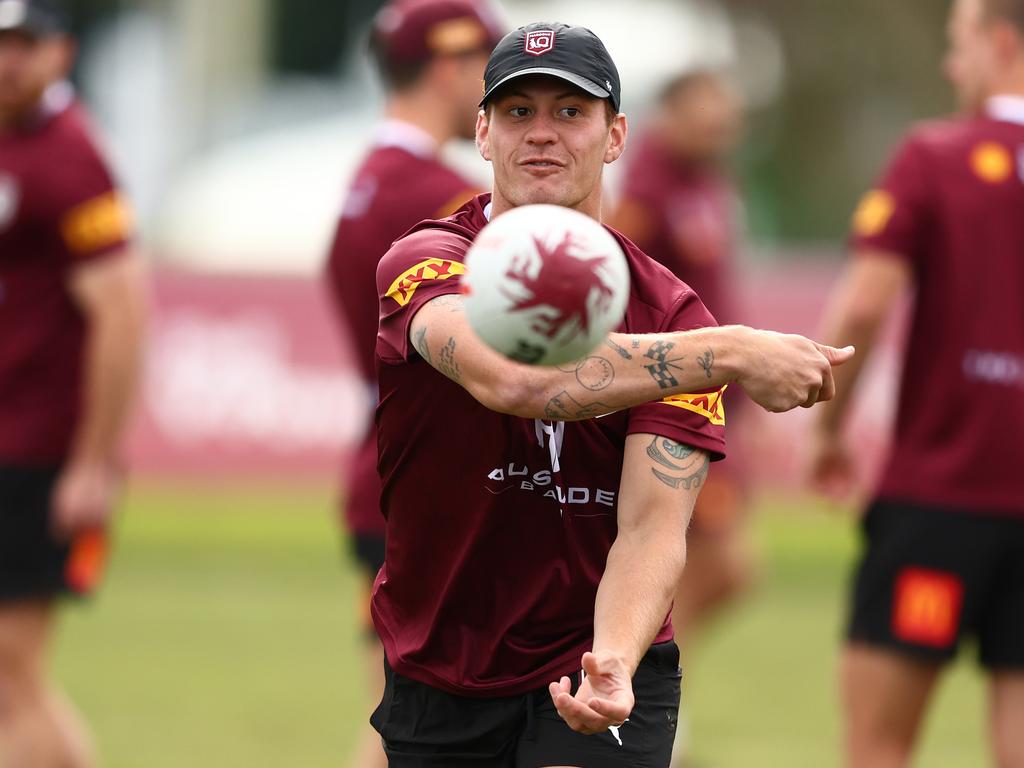 Kalyn Ponga learnt the union craft through his time at Anglican Church Grammar School, before re-applying it to NRL. Picture: Chris Hyde/Getty Images
You only have to look at the Anglican Church Grammar School's team in 2014 to see evidence of the pathway working for the NRL. It is pretty outrageous.
You've got Kalyn Ponga at fullback, Jaydn Su'A in the centres, Brodie Croft and Izah Perese on the wings. All have gone on to play NRL. Throw in flyhalf Mack Mason, who came down into the Melbourne Storm under-20s program after he finished school.
It's great for rugby league that we can get rugby union to develop some of our talented players that makeup the NRL. With the addition of the Dolphins to the competition next year and a natural progression to an 18th team, we need to keep finding ways to produce talent for the NRL.
But the best thing about the NRL and its pathways? They're not based on class or what school you went to. It's a game for everyone from everywhere. Out into the rural areas, the Pacific Islands, the state and private schools.
There's an opportunity for everyone to make it.