KFC SuperCoach NRL 2022 Cheapie Bible: We rate the rookies
We finally have a clear indication of who will and won't be named for NRL round one, with a Broncos' bolter set to surge in popularity from just 11 per cent ownership.
For the beginners reading, cheapies are the most important players in your KFC SuperCoach team because they start at bottom dollar and have the most potential to drastically increase in value.
While scoring points is where KFC SuperCoach is won and lost, in order to keep growing your team and trading in the gun point scorers, you need cheapies to generate extra cash.
ADDED 7 MARCH: Viliami Vailea $205,100 (CTW) – Warriors
Our mail man Tim Williams says Vailea has his nose in front for a starting centre spot at the Warriors. The 19-year-old played two games last year for 27 points a game, which hardly yells "buy me". But he did only average 66 minutes, so add in that extra game time and you're looking at a solid base. Only owned by 1.5 per cent but that will soon change. VERDICT: BUY. Can't say no to a near-bottom dollar cheapie named in the backline for round one.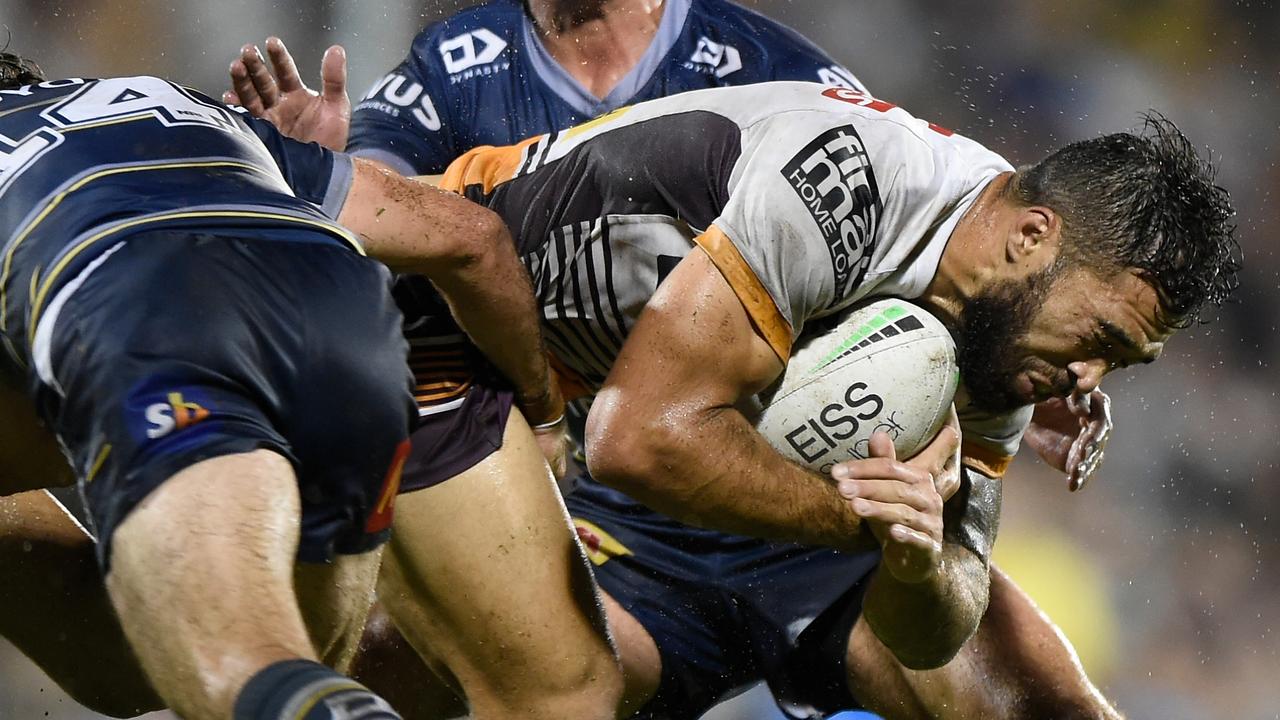 Jordan Pereira is set to start round one (Photo by Matt Roberts/Getty Images)
UPDATED 7 MARCH: Jordan Pereira $266,500 (CTW) – Broncos
Pereira is tipped for a round one wing spot at the Broncos after a strong pre-season. We've seen Pereira put up some decent numbers for KFC SuperCoach purposes in the past. Priced at approximately 30.4 points per game to start, he has averaged around 40 points per game in his base and base attack stats alone in the past two seasons (in his 80 minute games).
VERDICT: BUY: Almost impossible to leave out if named. Currently in 11 per cent of teams but expect that to surge past 30 per cent if named.
UPDATED 7 MARCH: Josh King $255,800 (FRF) – Storm
There are big forward opportunities at the Storm, who are without Dale Finucane (Sharks) and Tui Kamikamica (legal). Most KFC SuperCoaches are therefore banking on Tepai Moeroa (more below) at almost 40 per cent ownership. But judging on the trials, King is a cheeky option as well at just 2.2 per cent. He notched 37 KFC SuperCoach points against the Warriors including 11 runs for 98 metres, while Moeroa didn't take the field. May even score a starting lock spot in round one with Brandon Smith set to move from 13 to 9 in place of the suspended Harry Grant.
VERDICT: WATCH. Might be a better option that Moeroa.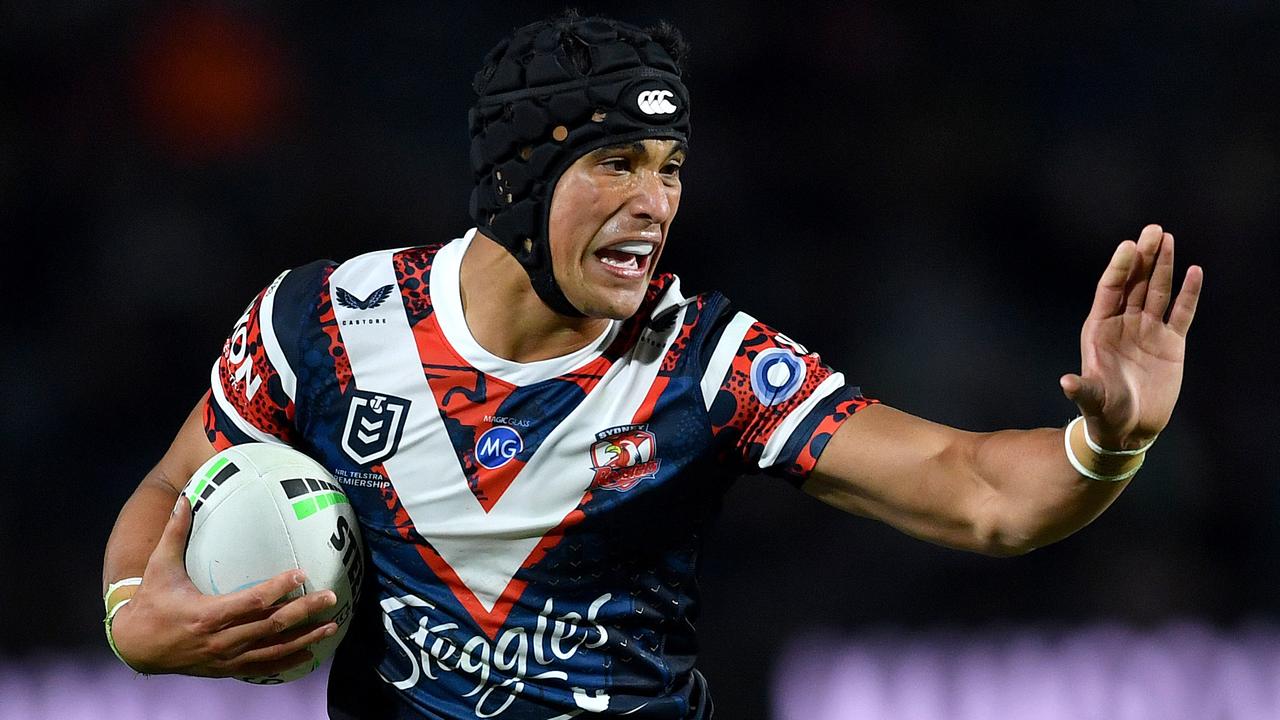 Joseph Suaalii will miss round one. Picture: NRL Photos
UPDATED 7 MARCH: Joseph Suaalii $259,500 (CTW/FLB) – Roosters
The star youngster has confirmed he will miss the start of the season as he rehabs a foot injury, but surely it's only a matter of time before he gets the call-up to NRL. Suaalii came into last season as one of the most hyped youngsters ever but only lasted five games before injury. He has therefore scored a significant discount and starts at the upper end of the cheapie range at $259,500. The losses of Brett Morris, Josh Morris (retired) and Matt Ikuvalu (Sharks) mean spots are open.
VERDICT: STILL A BUY. Even though he will miss the opening rounds.
UPDATED 7 MARCH: Kelma Tuilagi $253,900 (2RF) – Tigers
With Shawn Blore (ACL) out for the season, Luke Garner battling a niggle and Luciano Leilua in doubt, Tuilagi will start in round one. He got the chance to play on an edge during the Raiders trial and immediately impressed by notching 45 KFC SuperCoach points and acing the eye test. In his five games off the bench last year he showed a decent workrate and also a knack for running great lines that resulted in two tries.
VERDICT: MUST BUY. Set to start.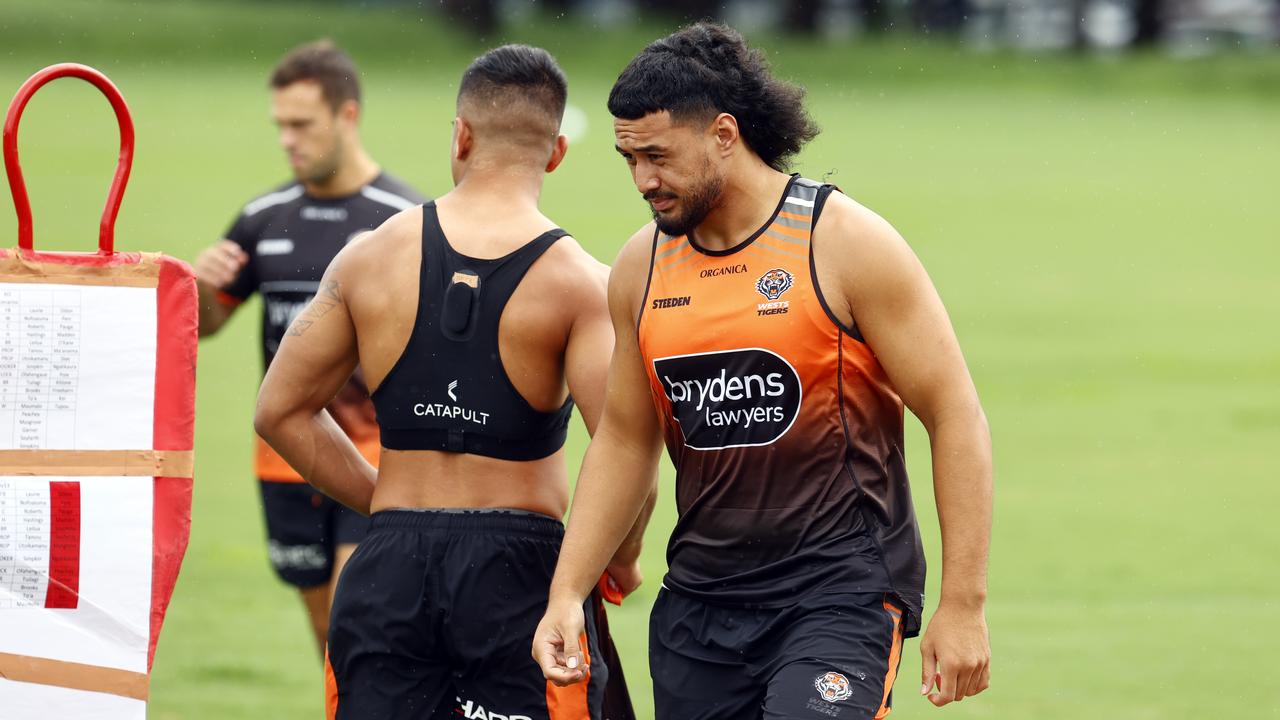 Kelma Tuilagi ahead of the Tigers season opening game against Melbourne Storm. Picture: Richard Dobson
UPDATED 3 MAR: Brad Schneider $188,700 (HFB) - Raiders
With star recruit Jamal Fogarty set to be out until Round 15-17, Ricky Stuart has confirmed Schnieder will get first crack at the vacant No.7 jersey over the likes of Sam Williams and Matt Frawley. Schneider looked decent in the Raiders pre-season, but it didn't really translate into SuperCoach success, scoring just 36 in week one in big minutes and 3 points in week two in limited minutes. Schneider also played just one game in 2021, ending up with 6 points after playing 10 minutes off the bench. We still haven't really seen enough to know whether he could be a real asset but Stuart says he is ready for first grade. Also if Jarrod Croker should miss any game time he would be one of the next men up to kick goals.
VERDICT: RISKY BUY. He is one of the few cheapie halves that looks set to actually start Round 1 and is actually slightly cheaper than the likes of Blake Taaffe and Lachlan Ilias and is likely to be a bit of a POD. It's hard to fully trust Ricky Stuart given his track record of chopping and changing his side, so job security is still an issue. But if the Raiders stick with him he could make some decent cash. The Raiders do face the Sharks, Cowboys and Titans in the opening rounds ... all sides that leaked plenty of points in 2021.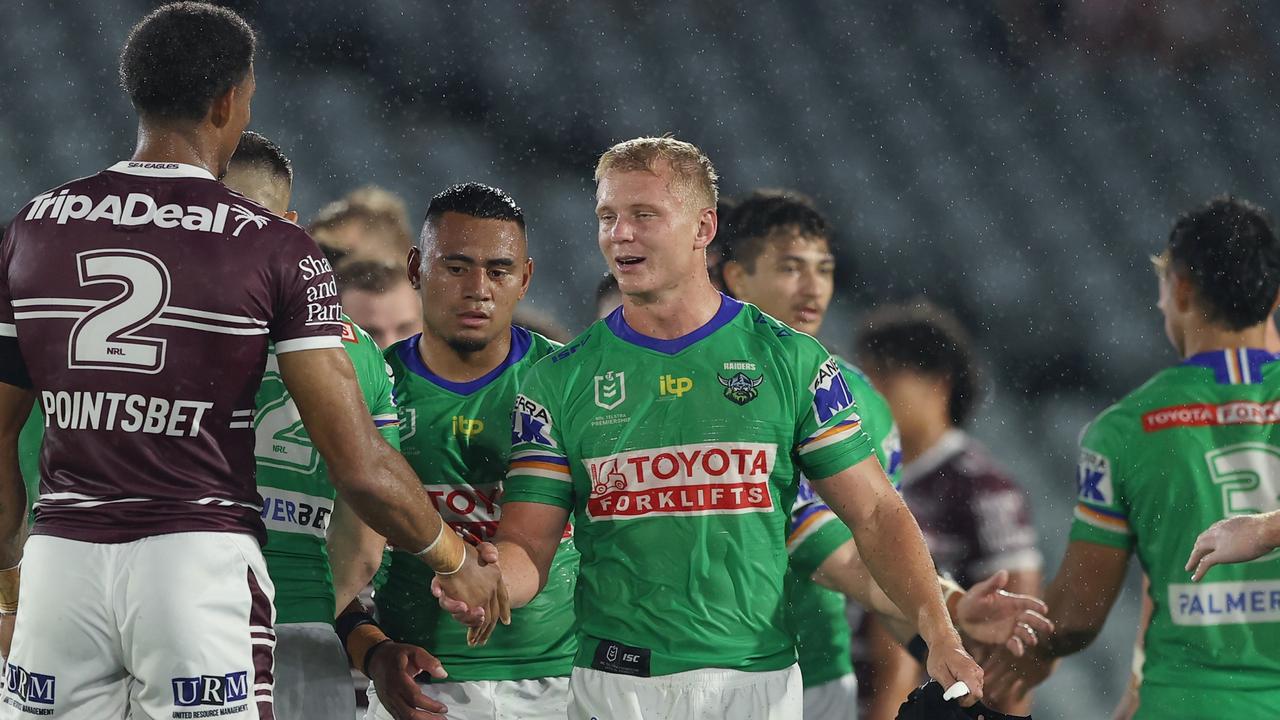 Brad Schneider looked solid in the pre-season and will get first crack at No.7 with Jamal Fogarty injured. Picture: Getty Images.
UPDATED 3 MAR: Izack Tago $287,900 (2RF/CTW) – Panthers
Nathan and Ivan Cleary have both talked up Tago this pre-season, with the former all but confirming he is a certainty to start the year at centre for the Panthers. "He is every chance," Nathan Cleary said. "He is going well. He is a young man but his path has been stable in terms of coming in last year and doing our pre-season where he was really good."
Tago killed it in the first trial, notching 65 points including a try assist and all but locking in a Penrith centre spot for round one. Panthers were woeful in their second trial against the Eels, but Tago still managed 28 points (pretty much all base stats). With a versatile type capable of playing both centre and second row, Tago scored eight tries and busted 37 tackles in just six games at centre in the NSW Cup last year.
VERDICT: BUY. Obvious cheapie.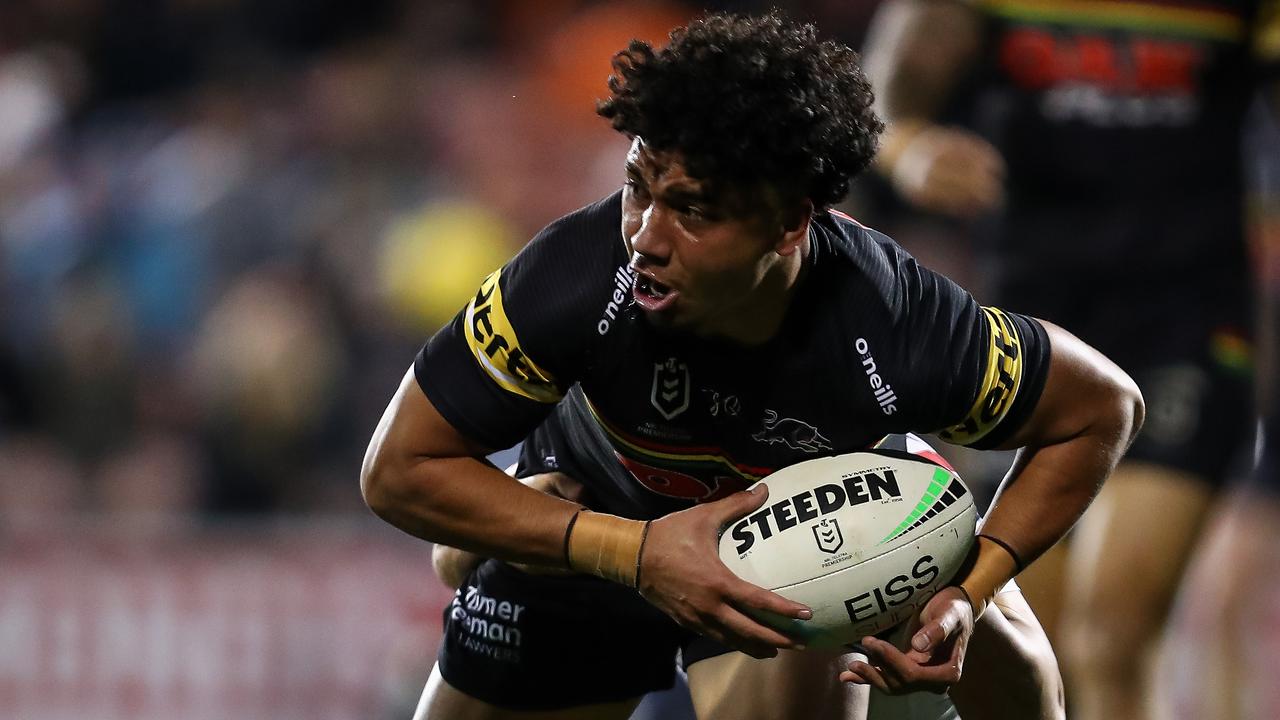 Penrith youngster Izack Tago could start in the centres for the premiers. Picture: NRL Images
UPDATED 3 MAR: Tolutau Koula $175,400 (FLB/CTW) – Sea Eagles
Tolutau Koula is one of the fastest guys in the NRL and there is a chance he gets a starting Round 1 spot with an injury cloud hanging over Morgan Harper (who hasn't featured for Manly this pre-season). Koula looked very solid in the trials, scoring 37 points in the first week playing the second half at fullback, and 30 points playing in Harper's centre spot in week two. Koula had limited NSW Cup game time in 2021 but impressed in his five games with five tries, three line breaks and 15 tackle breaks. He also has the flexibility to cover pretty much any position in the outside backs.
VERDICT: WATCH. If selected to play Round 1 he is a buy given his bottom dollar price tag, and even if not, there is still an argument to buy given he is likely the next man up if injury should strike at Manly.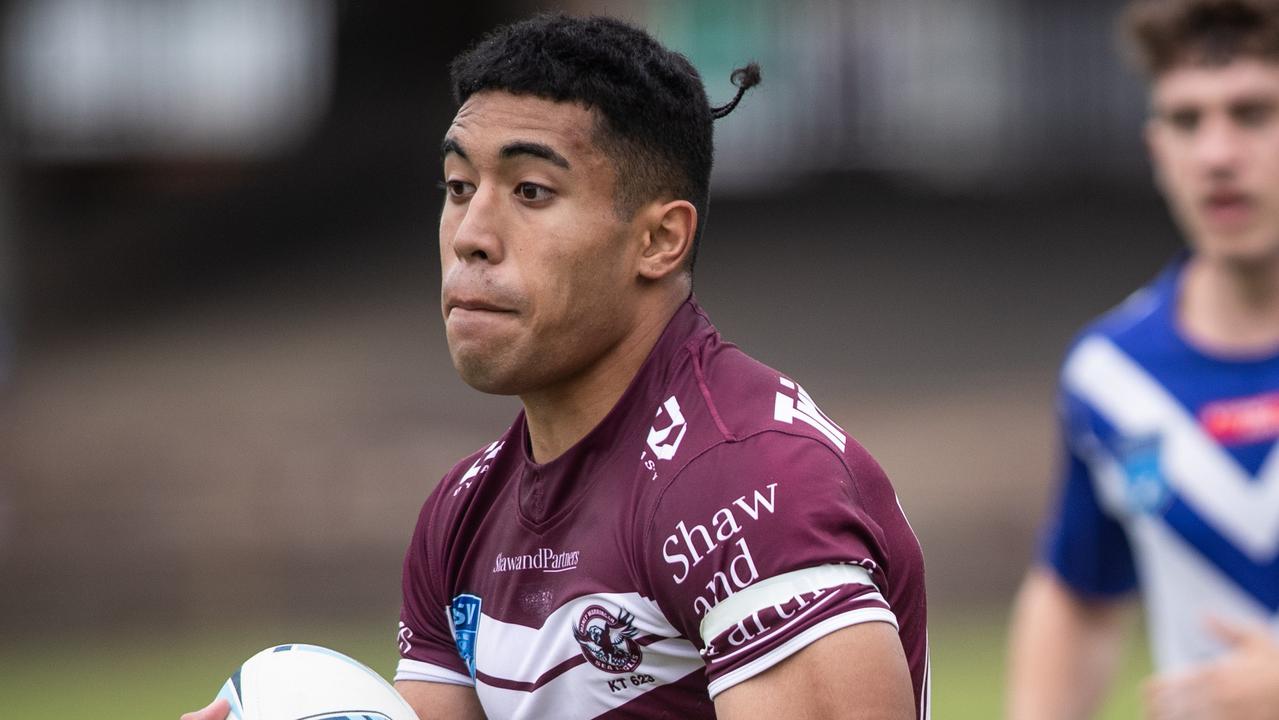 Manly's Tolutau Koula has serious speed. Pictures: Julian Andrews
UPDATED 3 MAR: Ezra Mam $175,400 (HFB/5-8) – Broncos
The halves battle at the Broncos is still very much up in the air even after the trials, and the shock Covid diagnosis for Adam Reynolds means Ezra Mam's chances of starting in the early rounds has improved dramatically. The five-eighth spot is still up for grabs, and now the No.7 jersey is also up for grabs, but Mam is still competing with Albert Kelly, Tyson Gamble, Billy Walters and Te Maire Martin. Mam had a blinder in the first trial against Wynnum Manly, looked solid against the Titans in the second (28 SuperCoach points) but struggled in the third trial (just 3 points in reduced minutes). Ben Ikin has a huge rap on this teenager who grew up playing street touch with his cousins Edrick and Brenko Lee. With a skill set compared to Matt Bowen, Mam played in the halves for Souths Logan Magpies in 2021 and was the Q Cup's rookie of the year.
VERDICT: WATCH. One for later in the season.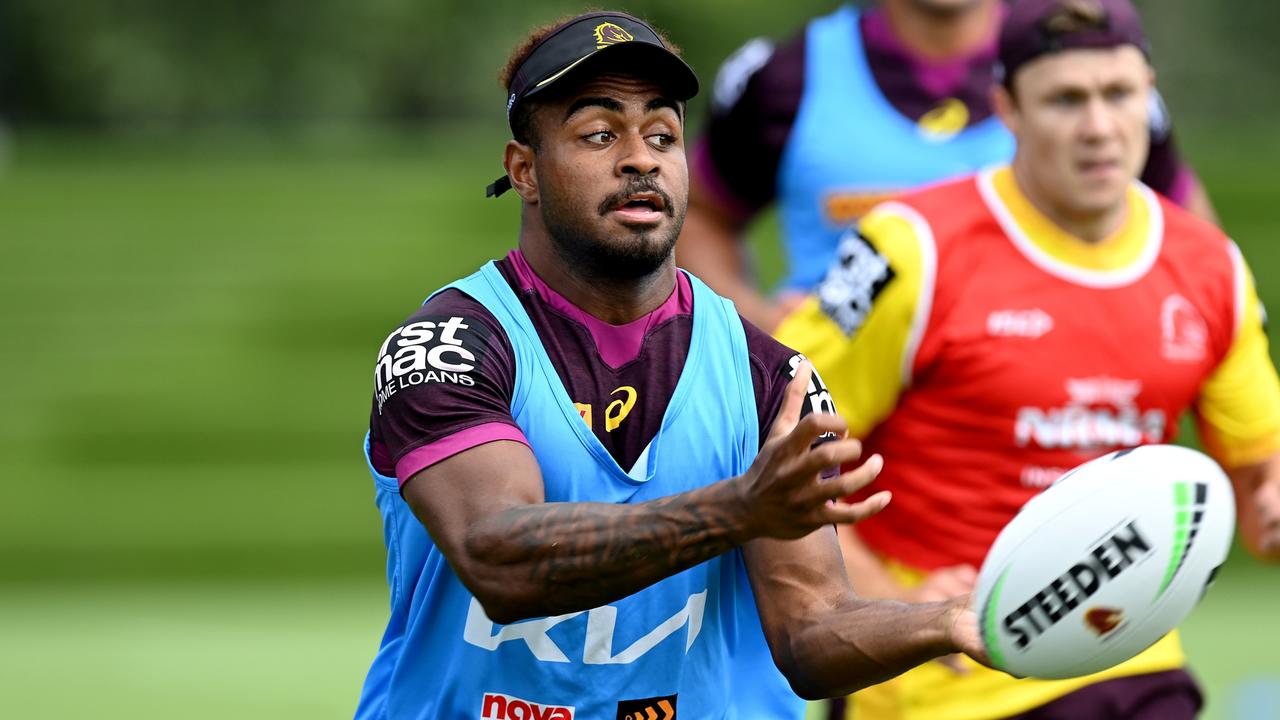 Broncos young gun Ezra Mam (Photo by Bradley Kanaris/Getty Images)
UPDATED 3 MAR: Paul Alamoti $175,400 (CTW) – Bulldogs
Sadly the exciting Bulldogs junior will have a delayed start to the season after needing surgery to repair an injured ankle. He suffered a syndesmosis injury which will sideline him for about two months. It was unlikely he would have earned a spot for the start of the season regardless, but now the 10% of SuperCoaches who own him will need to move on. BUT he is one to keep an eye on for later in the season. He scored 27 SuperCoach in the Bulldogs first trial (in pure base) and looked promising despite no attacking stats. Given his potential, the explosive Alamoti will surely push the likes of Aaron Schoupp, Brent Naden and Braidon Burns for a centre spot as the season goes on. After a year of no football due to Covid disruptions, Alamoti put on a masterclass against the Roosters in an SG Ball match in February. Roosters supremo Nick Politis, who was in the stands, was so impressed he went out of his way to introduce himself to the impressive youngster.
VERDICT: AVOID, BUT WATCH. Hopefully becomes a perfect mid-season downgrade.
UPDATED 3 MAR: Ethan Bullemor $280,000 (FRF/2RF) - Sea Eagles
The former Bronco looks set to earn a starting spot at Manly for the opening weeks of the season with Josh Schuster (Ankle, Round 5-6) and Haumole Olakau'atu (Elbow, Round 2) sidelined. Bullemor has historically not been SuperCoach relevant, playing mostly off the bench for an average of 21 in 2020 and 30 in 2021. Playing around 40-50 minutes in the trial starting on an edge he ended up with scores of 31 and 33 points, which is pretty decent but hardly screams buy given he doesn't seem super likely to consistenty come up with attacking stats.
VERDICT: RISKY BUY. If he can keep a starting spot after the return of Olakau'atu, then he likely starts until Round 5 or 6 before moving back to a bench role, so only has a few games to get some decent price rises before he potentially starts losing cash. If he plays big minutes in the early rounds and scores a try or two in those games he'd be worth it but it's hard to say for now. He does have a handy dual position, but bench backrowers usually aren't worth it in KFC SuperCoach.
UPDATED 23 FEB: Terrell Kalo Kalo $175,400 (CTW/FLB) – Rabbitohs
Backline spots are open at Souths and Latrell Mitchell is a huge fan. "He's the type who can float in and out, he's got good hands," Mitchell said. "He's fast. I think it's the Kenyan blood in him. He's a freak. He's young and he's learning the position he is playing. It's refreshing to see good young talent like him coming through, it keeps me on my toes.
Which is good because I love competition. I've always said, 'if you want my jersey then you better come hard for it'. But I'm doing everything in my power as well to get him ready to be able to perform at an NRL level." When Joseph Suaalii was the young gun everyone was raving about, those in the know at Souths always thought Kalo Kalo wasn't that far behind.
VERDICT: WATCH. Reports are good.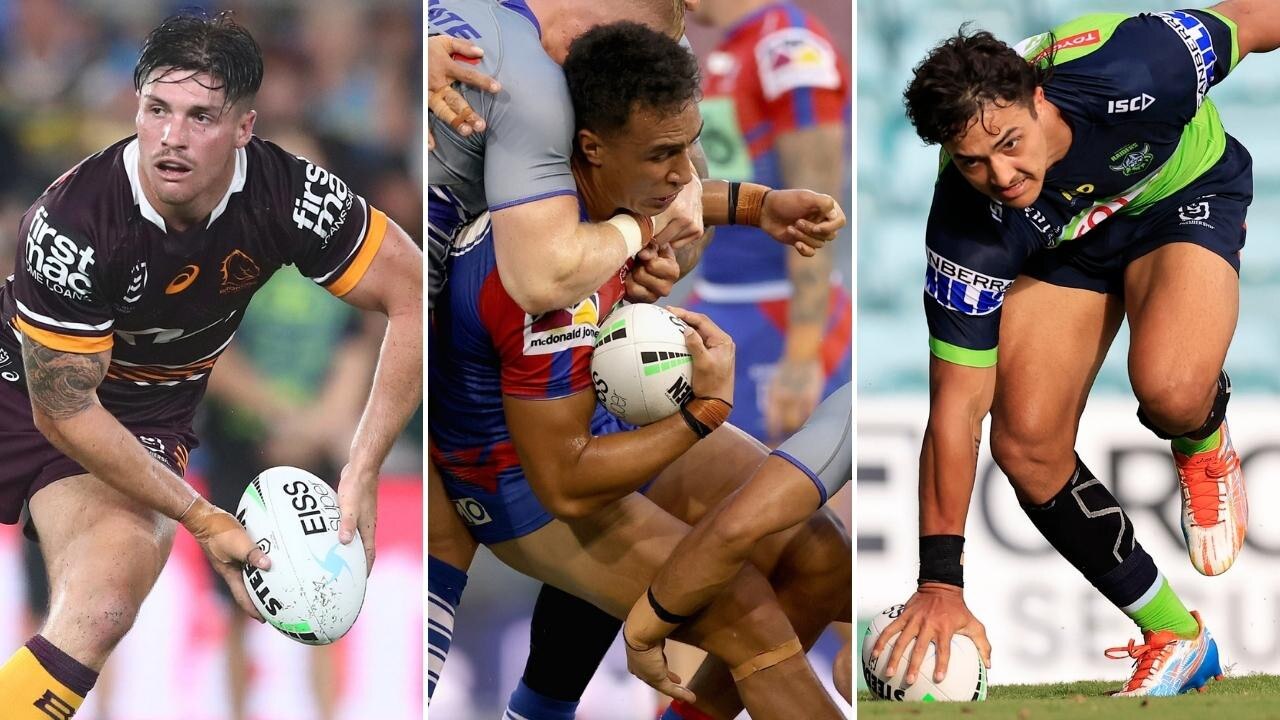 Cory Paix, Jirah Momoisea and Xavier Savage starred in the trials.
ADDED 23 FEB: Cory Paix $205,100 (HOK/HFB) – Broncos
After being tipped for a bench spot at Brisbane for most of the pre-season, Paix is now in pole position for the No.9 jumper. The crafty halfback/hooker has scored a big promotion for the final trial, elevated to start ahead of the more experienced Jake Turpin. Of course, as always with hookers, the issue is share of minutes. He averaged 36 minutes last year so realistically he'd need 50 minutes or more for significant improvement. Handy dual position.
VERDICT: LOW-END CHEAPIE. Could be a trap unless minutes improve considerably.
ADDED 23 FEB: Jirah Momoisea $205,100 (2RF/FRF) – Knights
Surged into cheapie calculations with a brilliant display for Newcastle in the trials. Momoisea is a relative unknown in cheapie land at just eight per cent ownership, but will now climb in popularity after a game-high 55 KFC SuperCoach points. The New Zealand-born forward's haul included a try with linebreak, 11 runs for 80m and 12 tackles.
VERDICT: BUY. Good chance for a bench spot and dual position.
ADDED 23 FEB: Max King $188,700 (FRF) – Bulldogs
Not to be confused with Josh King, Max is a former Storm prop now aiming for a crack at the Bulldogs. Canterbury have some openings in the middle following the departures of Dylan Napa, Ofahiki Ogden and Adam Elliott, while recruit Tevita Pangai is set to play edge. King had a very strong trial against the Knights, running for 106 metres from 14 runs for 46 KFC SuperCoach points.
VERDICT: WATCH. Likely misses the round one team but he's not far off.
ADDED 23 FEB: Jack Howarth $175,400 (2RF) – Storm
Strong in the trial against the Warriors with 41 KFC SuperCoach points. He will play for the Storm at some point this season. With Kenny Bromwich and Felise Kaufusi both headed to the Dolphins in 2023, expect Craig Bellamy to give him a good taste of NRL.
VERDICT: WATCH. Jot him down for mid-season.
UPDATED 23 FEB: Talatau Amone $284,500 (5/8, CTW) – Dragons
Most pundits have the young gun locked in for the starting five-eighth spot at the Dragons. What's more, he's well under priced after playing half his games off the bench last year. In fact, Amone averaged just 51 minutes last season, so adjust that up to 80 minutes and KFC SuperCoaches are looking at an average around the 50 mark, which equates to a price rise of around $150,000. Dual position flexibility is an added bonus.
VERDICT: BUY. Amone is a clear cheapie leader at five-eighth, which is a tough position in 2022.
UPDATED 23 FEB: Chris Randall $245,500 (HOK) – Knights
In a great indication, Randall started at hooker in the trial against the Bulldogs and made a team-high 19 tackles in 25 KFC SuperCoach points. With Jayden Brailey (Achilles) out long-term, the position seems his to lose. KFC SuperCoach fanatics will remember Randall made a memorable debut in 2020 when he notched a staggering 68 tackles, so he clearly has KFC SuperCoach talent. Yet he starts cheap after playing understudy to Brailey last year and battling a hand injury.
VERDICT: BUY. Watch the hooker situation at the Knights carefully. Randall is a serious buy if he scores the starting role, which is likely.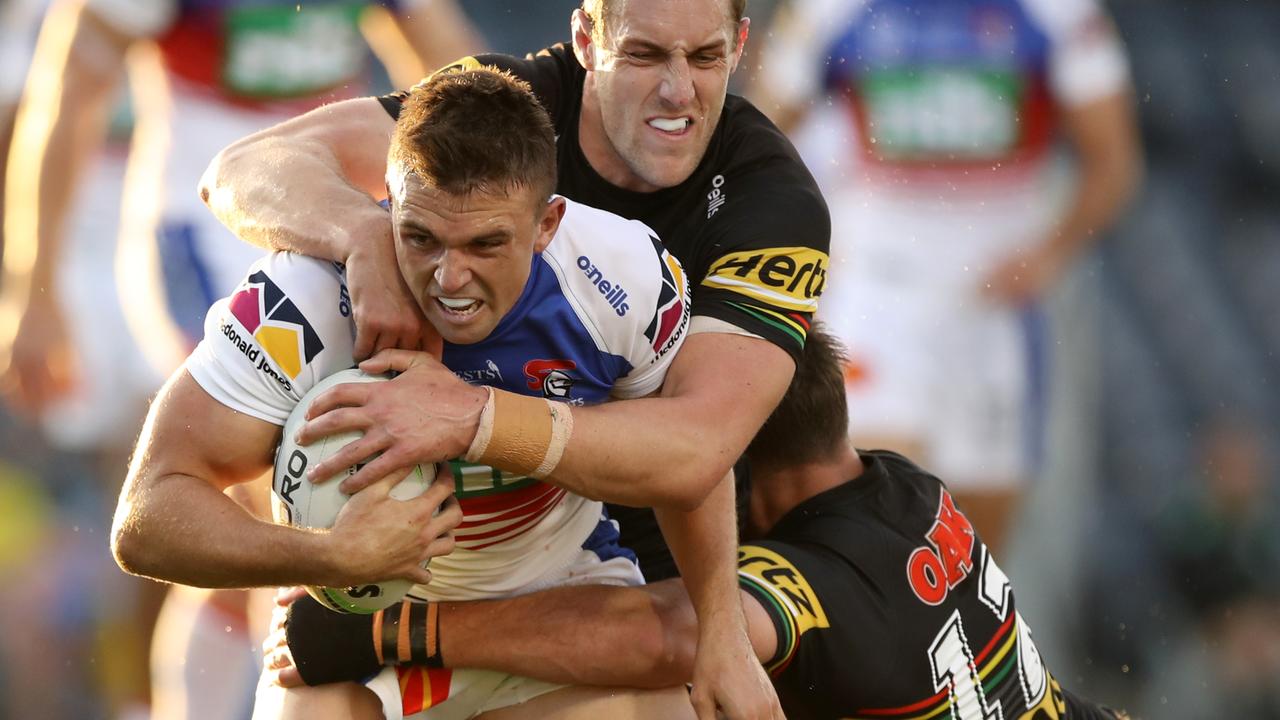 Chris Randall has surged through the KFC SuperCoach rankings (Photo by Mark Kolbe/Getty Images)
UPDATED 23 FEB: Xavier Savage $286,400 (FLB) – Raiders
One of the stars of the trials, notching 61 KFC SuperCoach points including a try against the Tigers. He is now a genuine chance to knock off Charnze-Nicoll Klokstad for the Canberra fullback spot. Savage burst to NRL prominence with 114 in round 18 last season, but did his shoulder in that game and didn't play again for the rest of the year. He notched a try, try assist and 10 tackle busts in a memorable display. But far less memorable were his scores of 25 (80 minutes) and one (12 minutes) in his two matches prior. These down games bring his season average to 46.7. And with a further discount applied for playing just three games, Savage is priced on an average in the early 30s.
VERDICT: WATCH. Plenty of KFC SuperCoach potential but needs to unseat Charnze Nicoll-Klokstad for the fullback spot and lacks dual position flexibility.
UPDATED 23 FEB: Sean Russell $285,400 (FLB/CTW) – Eels
Russell is all but confirmed a wing spot at the Eels with Haze Dunster and Maika Sivo (both knee) out long-term and Blake Ferguson leaving the club. In his only starting game last year Russell notched two tries and 82 points. The other match saw him play just 27 minutes off the bench, and with a significant discount applied for playing limited games, he starts at the upper end of cheapie range.
VERDICT: BUY. Job security is good given all the injuries at the Eels and he should score plenty of tries on the end of a strong backline.
UPDATED 15 FEB: Brendan Piakura $188,700 (2RF) — Broncos
Very popular at 17 per cent but that ownership could be on the decline. Paikura is suspended for the opening round, He also played the opening trial while other backrowers sat out, suggesting he's a fair way down the pecking order at the Broncos. That said, keep him on the radar for mid-season.
Piakura was the subject of a bidding war earlier in the year which saw the teenager sign a $1.2 million contract before playing a single game of NRL. He made a short-lived debut in round 24, sin-binned and subsequently suspended for two weeks following a dangerous tackle, Piakura is a hard hitting, aggressive backrow forward tipped to be a mainstay in Brisbane's pack. In seven games (50 minutes or more) in the QRL Cup in 2021 Piakura averaged nearly 100 metres and 20 tackles per game which is not elite KFC SuperCoach areas but his talent marks him as one for your watchlist.
VERDICT: WATCH. He will likely be a cheapie at some stage but not from the start.
UPDATED 15 FEB: Isaiah Tass $175,400 (CTW) – Rabbitohs
Tass's hopes have taken a hit following news of minor back surgery. While he will be fit for round one, the limited pre-season reduces his chance of bursting into the team early in the season.Regardless, the departure of Dane Gagai (Knights) and Braidon Burns (Bulldogs) has opened the opportunity for newcomer Tass to make a play for a spot in the South Sydney centres. Previously contracted to the Bulldogs and Brisbane, Tass scored nine tries and kicked 45 goals in 15 games for the Souths Logan Magpies in the Queensland Cup, averaging 135 metres per game and 2.5 tackle breaks per game. He has some competition for the starting spot with players like Taane Milne, Zane Bijorac and Terrell Kalo Kalo (more below), but Tass seems one of the most exciting prospects here.
VERDICT: WATCH. Plenty needs to fall into place but obvious promise.
ADDED 15 FEB: Billy Smith $294,600 (CTW) – Roosters
Young Smith has had a horrid run with injuries. He is highly rated by the Roosters coaching staff. If he can see off Kevin Naiqama, Adam Keighran and make his way to the left centre position then lock him in for plenty of attacking stats outside Luke Keary, Angus Crichton and James Tedesco out the back.
VERDICT: Awkward price but definite option if named for round one.
Will Penisini was strong during the finals (Photo by Albert Perez/Getty Images)
UPDATED 2 FEB: Will Penisini $255,700 (CTW) – Eels
Thankfully last year's finals performances don't count to this year's KFC SuperCoach price. The highly-rated Penisini was one of Parramatta's better players in their finals run last season. In a sign of his talent, Penisini scored 82 KFC SuperCoach points in week one of the finals. But his price for this season is based merely on his regular season performances — 41 average with a massive discount applied for playing just three games. Set for a starting centre spot and an obvious cheapie.
VERDICT: BUY. Rightly in the 10 most popular players.
ADDED 2 FEB: Tepai Moeroa $205,100 (FRF/2RF) - Storm
Once an Eel, then a Waratah and now at the Storm, Moeroa is a versatile forward able to play front row, lock or second-row. Moeroa's stint in rugby union wasn't anything to write home about and he returned to the NRL late in 2021 and played four regular season games with limited minutes off the bench.
VERDICT: WATCH. Tepai may never live up to his early-career hype which saw him compared to Sonny Bill Williams (when did that comparison ever work out for a kid?) but he could forge a bench role at the Storm with the departure of Dale Finucane and issue facing prop Tui Kamikamica (legal). Just above bottom dollar and with handy DPP status, I don't hate this one.
ADDED 2 FEB: Oliver Gildart $280,000 (CTW) - Wests Tigers
Adam Doueihi (knee), Tommy Talau (knee) and Asu Kepaoa (sternum) are all out until mid-season. Which means the English import is a walk up start in the Tigers' backline at a very affordable price. English imports don't have a great record of cracking it in the NRL, let alone at a struggling club, but cheapies are thin and Gildart is therefore popular.
VERDICT: BUY for now but hopefully a cheaper option emerges. Gildart possesses one of the three key characteristics in a cheapie: job security. But he falls down on the other two: price and scoring potential.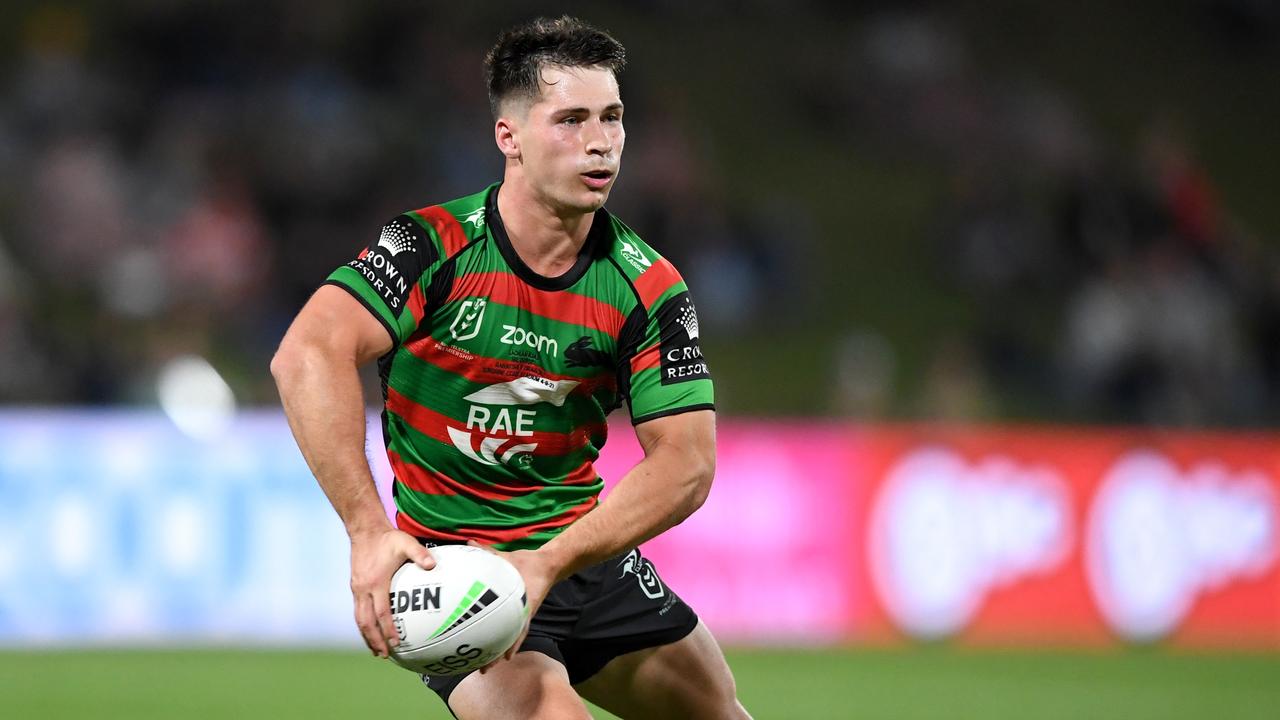 Lachlan Ilias made his debut in round 25 last season. Picture: NRL Photos
UPDATED 2 FEB: Lachlan Ilias $205,200 (HFB/5-8) – Rabbitohs
KFC SuperCoaches are going crazy for the Rabbitohs rookie, who is all but assured the halfback spot for round one. He is currently the third most popular player at 50 per cent ownership. That makes him the second most popular cheapie behind Joseph Suaalii (more on him above), despite only playing one NRL game.
The Rabbitohs are in need of a halfback following the departure of Adam Reynolds and legal issues around Anthony Milford, and Ilias is the "standout favourite". Ilias made his NRL debut in round 25 last year and handled it well scoring one try, assisting — well 'last touching' — another and making 20 tackles. A former Australian Schoolboys rugby union player, Ilias has a strong kicking game and new coach Jason Demeriou is a big fan.
VERDICT: BUY. One of the top cheapies in KFC SuperCoach.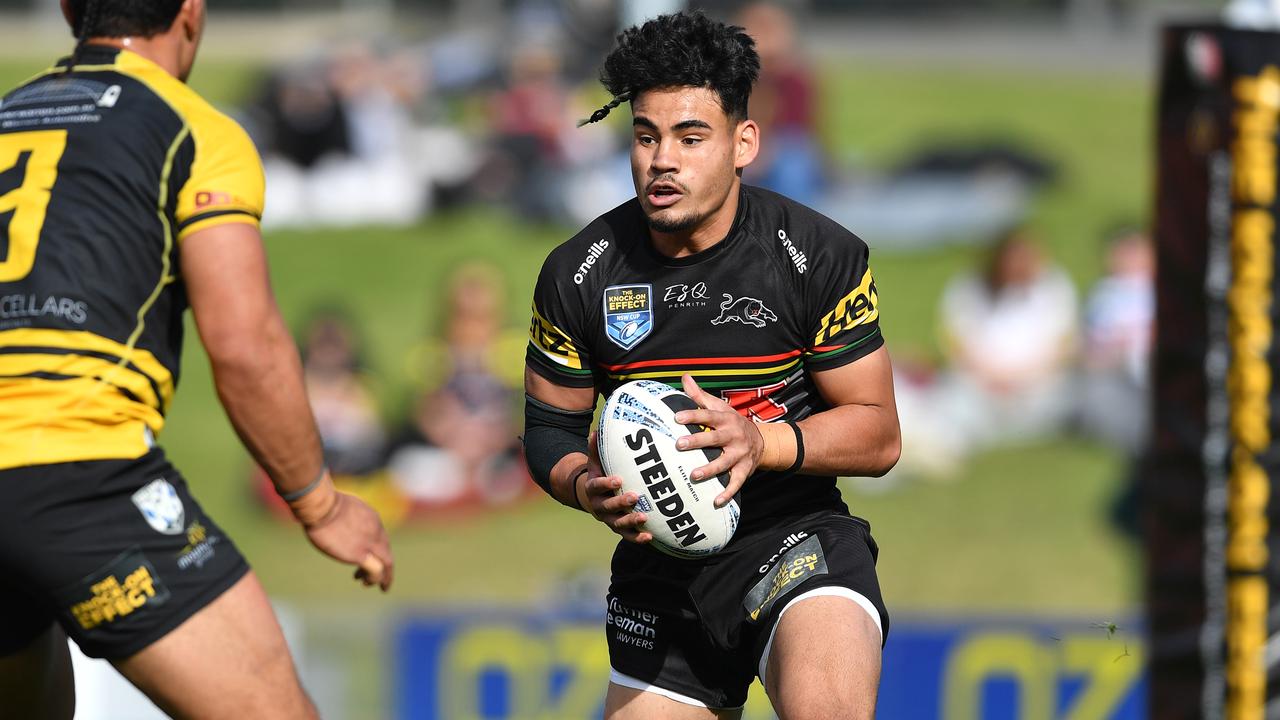 Taylan May is aiming to take a backline spot at the Panthers. Picture: NRL Photos
Taylan May $252,500 (CTW) — Panthers
While he has competition, there are backline spots available at the Panthers following the exits of Matt Burton, Brent Naden and Paul Momirovski, with May set to compete with Charlie Staines and Robert Jennings for a wing spot. May looked solid in his only NRL game in 2021, scoring 48 points (28 in base) and Staines' spot in the side seems far from locked in after a mixed season where he played 20 straight games before being dropped. In 11 games last year, May led the NSW Cup in tackle breaks (57), scored six tries, was fifth in linebreaks (9), sixth in total runs and seventh in total run metres.
VERDICT: BUY for now. May has all the makings of a great CTW cheapie and if he gets a starting spot could be a serious money maker, especially on the end of a lethal Panthers right side.
Jaeman Salmon $188,700 (CTW/5-8) — Panthers
The Panthers have a centre spot up for grabs, with Jaemon Salmon set to compete with Izack Tago (above). Tago is set to start the year a bit outside of bottom-dollar cheapie range after playing six games and making a bit of cash. Salmon however played just two games off the bench, averaging five points and 14 minutes of game time. His NSW Cup stats were much more impressive, finishing ninth for linebreaks (8), and scoring six tries in 10 games.
VERDICT: BUY whoever gets the centre spot at Penrith. Salmon is $100,000 cheaper than Tago.
Originally published as KFC SuperCoach NRL 2022 Cheapie Bible: We rate the rookies