Weekend Read: Kalyn Ponga's father Andre makes plea for son amid contract talks
These are the questions Kalyn Ponga needs to ask himself as he tries to decide his future while enduring the most difficult patch in his young career, BRENT READ writes.
Andre Ponga reckons good decisions take time. His son Kalyn's next move, he says, is far too important to be rushed. So the father of the most coveted off-contract player on the open market says his son will take whatever time is necessary to make a decision that could define his legacy in the game.
Ponga's future is arguably the most burning question in rugby league as the Dolphins circle with a big-money offer designed to pry him away from Newcastle. A well-documented meeting with Wayne Bennett last weekend thrust Ponga into the spotlight in the lead-up to their loss to Manly on Thursday night.
Stream every game of every round of the 2022 NRL Telstra Premiership Season Live & Ad-Break Free In Play on Kayo. New to Kayo? Try 14-Days Free Now >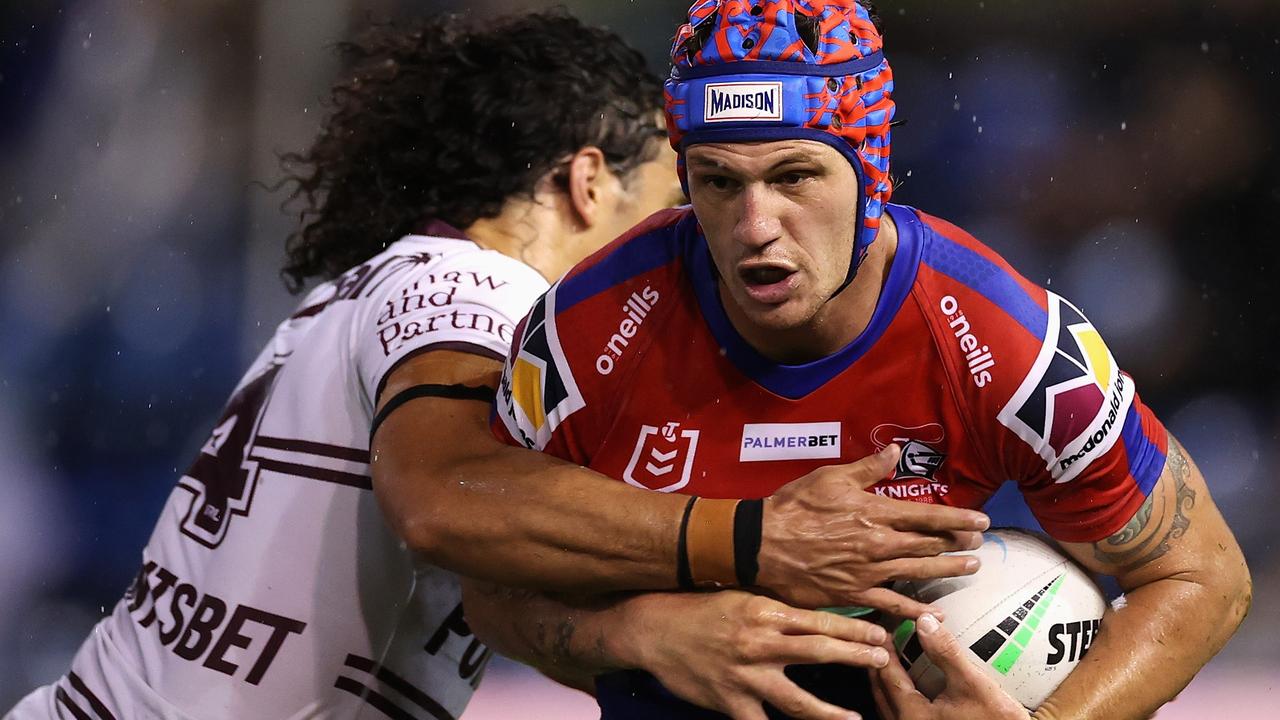 Kalyn Ponga against the Sea Eagles on Round five. Picture: Cameron Spencer/Getty Images
It is easy to picture Bennett, in that slow and deliberate drawl, spending their time together challenging Ponga on what he wanted from his career.
How does he want to be remembered? Is it in him to be the best? Can he do that in Newcastle, where he looks comfortable but appears to be stagnating?
They are the questions Ponga needs to ask himself as he mulls over his future. They are the sort of questions that Andre insists his son needs to be given space and time to answer as he endures a difficult patch in his young career.
Ponga scored a try against Manly on Thursday night but he was largely kept in check. He played tough but was for the most part bereft of the brilliance that has become his calling card since his debut as a teenager in Townsville six years ago.
Media and fans have justifiably asked whether Kalyn's uncertain future is beginning to impact on his football and by extension the Knights.
Andre Ponga knows his son better than anyone. He and the family have followed Kalyn on his rugby league journey, moving together from Townsville to Newcastle. Andre insists the media speculation has no impact at all.
His son's form, he says, has been determined by injury – Kalyn has been hampered by a knee problem – and time on the field. As for the meeting with Bennett, Andre says the Knights were fully briefed of the situation.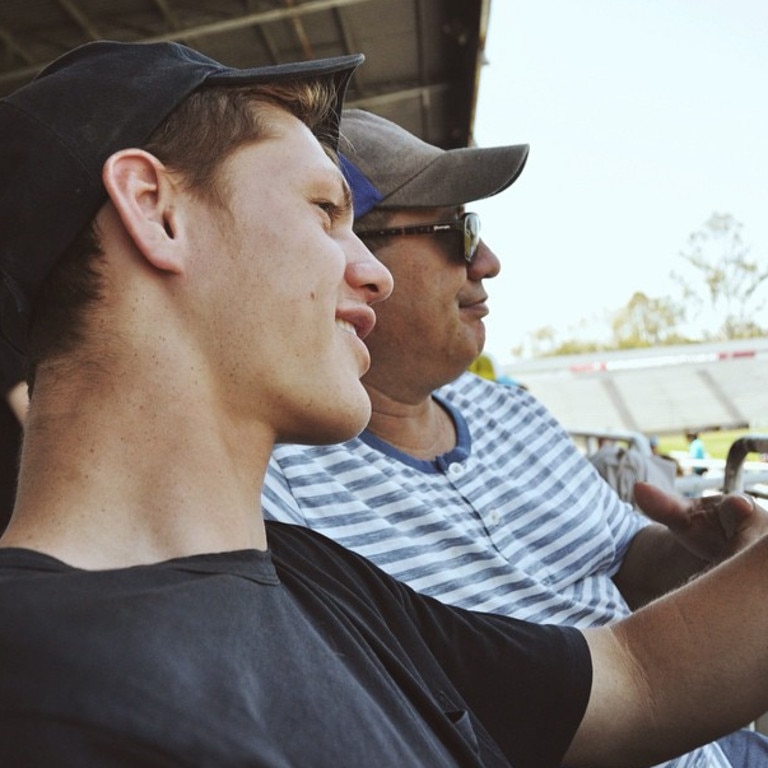 Supplied Editorial Kalyn Ponga with his father Andre and sister Kayley. Picture: Instagram
They knew what was going on and had no problem with it, something coach Adam O'Brien stressed in his press conference after the Knights' loss.
"We informed Knights of the meeting and the Dolphins were made aware that the Knights knew also," Andre wrote in a text message to News Corp.
"The meet was necessary because it is a piece of the puzzle – of many pieces – to make an 'intelligent decision' and the formula is not just about footy."
That said, football is clearly one of the major factors and Ponga has a lot to think about. Money won't be an issue – he will be a millionaire wherever he ends up.
He has the talent to be a generational player but questions remain over whether he has the drive and determination to take that step. He has his finger in many pies, prompting suggestions that he is spreading himself too thin off the field.
He has a lot on his plate as he finds himself at a crossroads in his career, weighing up a move back to Queensland or a commitment to Newcastle. The Knights are the clear favourites and the expectation is that he will stay, but Ponga has surprised before.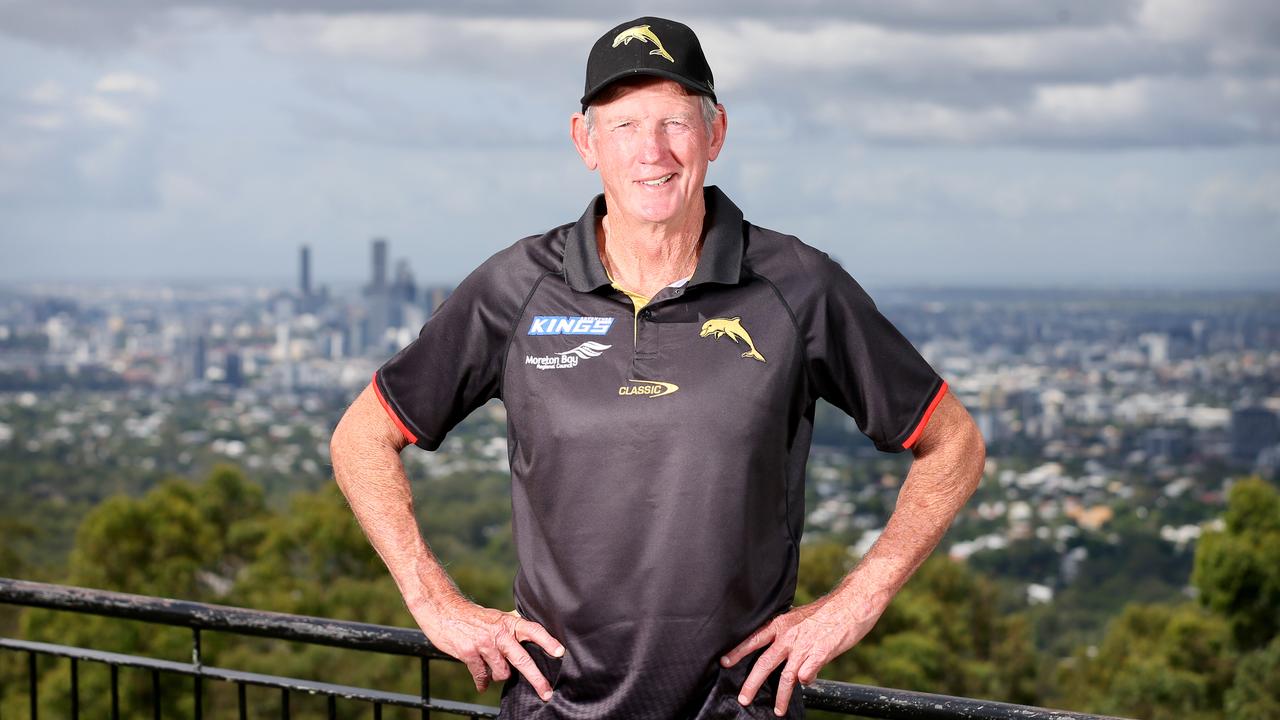 Dolphins coach Wayne Bennett has created waves this week. Picture: Steve Pohlner
Andre is quick to praise the Knights for giving Ponga the time and space to make the right call – he has until June 1 to inform the club and their chief executive Phil Gardner of his plans for next year.
"Time allows you to make good decisions and the timeline to do so was amicably negotiated between myself, KP and the club in 2020," Andre said.
"Honest conversations. They've been an honest, supportive club and have allowed us to be honest too. Phil is a great operator and we appreciate that.
"One thing about footy, taking time assists with good decision making. A manager doesn't make decisions for him, the family doesn't make decisions for him, he has to himself and we have always made sure he makes his decisions and (is) responsible and accountable for them.
"It's his life and his career. He has been making these kinds of decisions his whole career from a young age. It's important."
No argument there.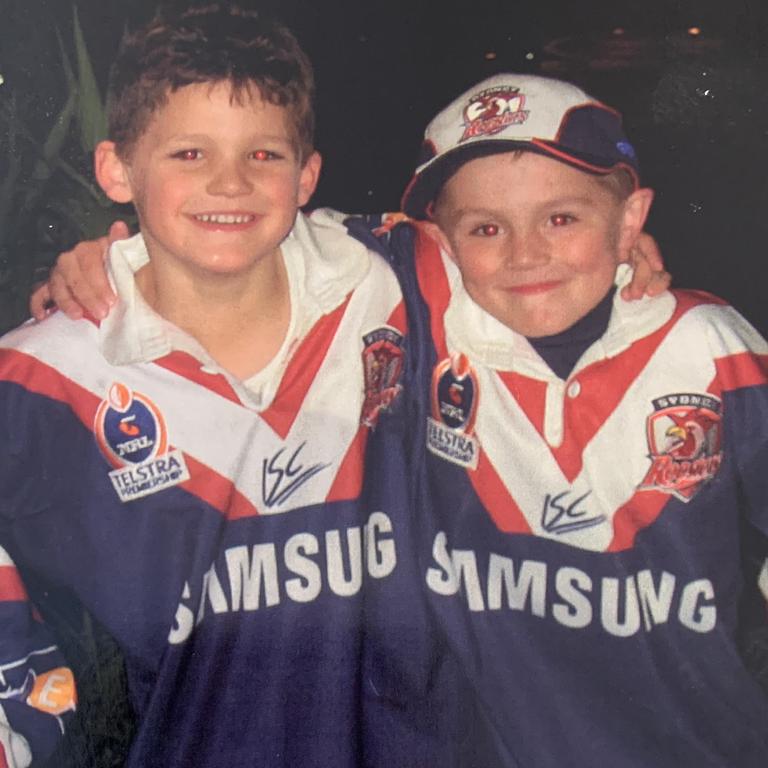 Nathan Cleary and Kyle Flanagan.
Seventh heaven and hell
Type Kyle Flanagan and Nathan Cleary into Google and an old photo appears of the pair from 15 years ago, when they were ballboys for the Sydney Roosters.
Their jerseys are too big. Their thumbs are pointed skyward. Not a care in the world. Just a pair of kids with stars in their eyes.
Their careers have gone in remarkably contrasting paths since. Cleary has become arguably the best player in the game, a multi-millionaire and a premiership winner.
Flanagan is playing for his career in the NRL, having finally been gifted the opportunity to show he belongs in the No.7 jersey for the battling Bulldogs.
His return to the NRL comes against Cleary in a game which few, if any, expect the Bulldogs to win.
Some have questioned the wisdom of his selection and whether it is in the long-term interests of his career. Yet the alternative would be to leave him languishing in the NSW Cup, which would do little for his confidence or his chances of securing a new deal.
The ball is in Flanagan's court. If he comes out and shows what he is capable of, the No.7 jersey could remain in his hands for the remainder of the season.
He deserves some luck.
Trodden in the crosshairs
The old saying goes that you should be careful what you wish for. That certainly appears to apply to NSW Rugby League chief executive David Trodden.
Trodden is a lawyer and published author. His last book – 'The Commission we had to have'. It was a tome dedicated to the formation of the ARL Commission.
Trodden now finds himself in the ARL Commission's crosshairs after the ill-fated NSW Rugby league board elections.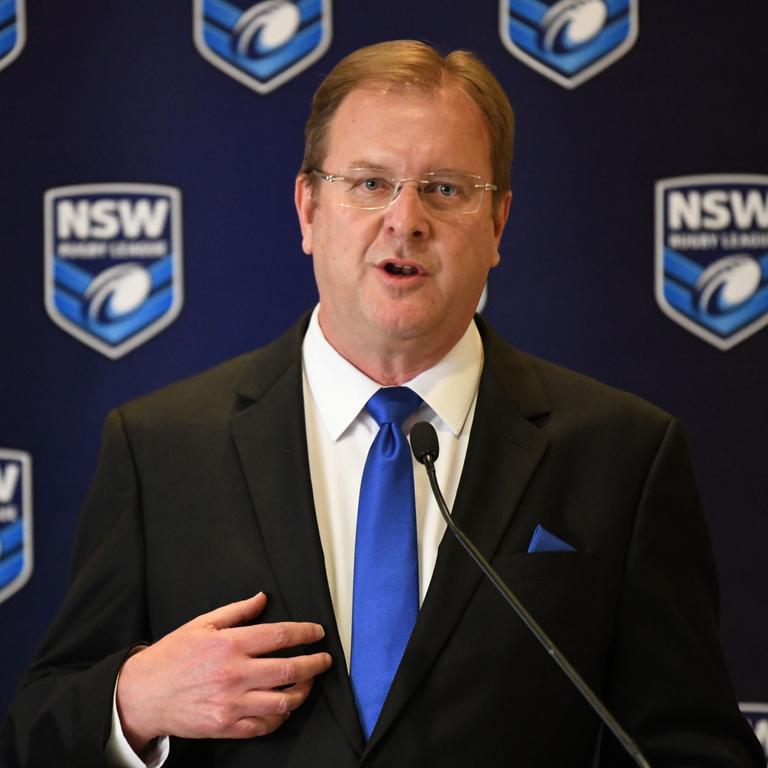 NSWRL boss Dave Trodden. Picture: NRL Images
Those elections prompted ARL Commission chair Peter V'landys to call in highly respected lawyer Bret Walker to conduct a full and thorough investigation which demanded the elections be conducted again.
Trodden has done a sterling job at the helm of the NSWRL, but he now has a target on his back after alienating some of the most powerful figures in the game.
The elections and their fallout have fast become a tale of politics, intrigue and treachery. Sounds like the making of the perfect book.
Originally published as Weekend Read: Kalyn Ponga's father Andre makes plea for son amid contract talks