Radical overhaul of selection policy to shake up Aussie swim team
Aussie superstars Ariarne Titmus and Kyle Chalmers could miss their next opportunity to square off with American arch rivals Katie Ledecky and Caeleb Dressel. Here's why
The mouth-watering rematches that every Australian swim fan wants to see might have to wait a bit longer.
Aussie superstars Ariarne Titmus and Kyle Chalmers are both considering missing this year's world championships in Fukuoka, Japan, but it's no cause for alarm.
Although their possible absence from the world titles would delay the next round of their epic showdowns against their American rivals Katie Ledecky and Caeleb Dressel, it could pay off big time for the Aussies in the long run.
While going against conventional thinking, News Corp understands that almost half of the Australian swimmers that won medals at last year's Tokyo Olympics are believed to be contemplating bypassing the world championships as part of a radical strategy to peak at the 2024 Paris Olympics.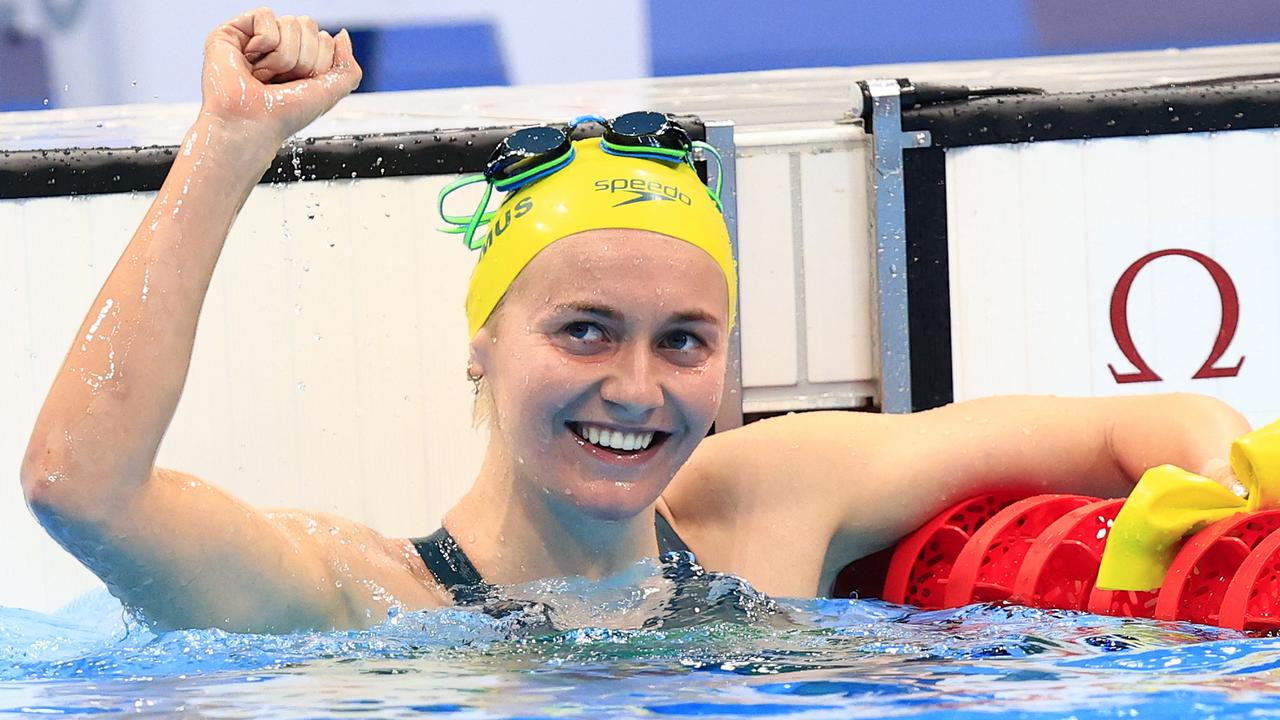 Ariarne Titmus could bypass the world championships in her prep for the Paris Olympics. Picture: Adam Head/NCA
This includes Titmus, Chalmers, Cate and Bronte Campbell, Kaylee McKeown, Jack McLoughlin, young gun Meg Harris and many more, although no formal decisions have been made as of yet, with some also battling injuries and others adjusting to new coaches.
In a throwback to yesteryear, it can be revealed that many of the Dolphins are prioritising the Commonwealth Games, taking place in Birmingham, UK, in July and August, but not just for nostalgic reasons.
While the swimming competition at the Commonwealth Games may not be as strong as the world championships without the United States there, Swimming Australia believes the 'Friendly Games' may turn out to be a better preparation for some swimmers as they are taking place at the exact time of year as the Paris Olympics, and just across the English Channel.
Swimming Australia will tick off the likes of Kyle Chalmers missing the worlds. Picture: Getty Images
"We're allowing our big hitters to take off worlds if they choose to," Australia's head coach Rohan Taylor told News Corp.
"They will still have an opportunity to go to the Comm Games but they won't have to rush back and try to push themselves.
"By doing this, we'll open up opportunities for others to jump in and get positions but more importantly, we'll get more racing opportunities under pressure."
Swimming Australia's leading coaches are so convinced by the benefits of prioritising the Commonwealth Games ahead of the world championships that they have even fast-tracked sweeping changes to the way the team for Birmingham will be selected.
In an unprecedented move that reflects the changing times we live in, instead of a single cutthroat meet, the Australian swim team will be selected over four events – in three different countries, including Monaco.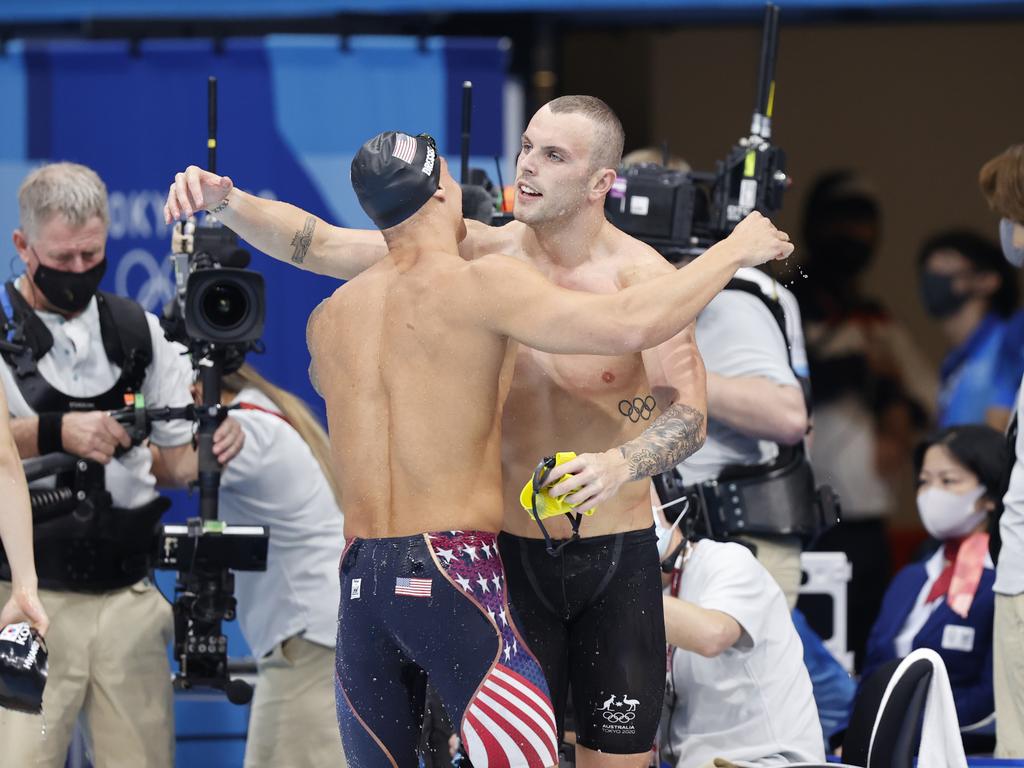 Dressell v Chalmers is one of swimming's big drawcards. Picture: Alex Coppel/NCA
Under the new format, the team for the 2022 world championships will be decided at the Australian trials in Adelaide in April.
The top two finishers in each event will qualify for the world titles, where countries are limited to two competitors each, as long as they meet the international qualifying times.
In another major change, it can be revealed that Swimming Australia has also agreed to scrap its old ruthless policy and follow the official qualifying standards after being criticised in the past for imposing its own tougher benchmarks that not even the US used.
For the Commonwealth Games, countries are allowed to pick up to three competitors for each event, but a different selection policy will be used.
Only the winner from the trials will be automatically picked. The remaining spots will be decided by the best times other swimmers set at either the world championships, the Sydney Open or the Monaco leg of the lucrative Mare Nostrum series in Europe, which Australia is planning to send a large squad to in yet another change.
"We're working backwards from Paris," Taylor said.
"So, what does each athlete need to do to be at their best for Paris?
"Do they need to take their time and build up slowly? Or do they need to be racing a lot of competitions?
"That's where the individuality of it comes in and that's what we're trying to do here.
"For some older swimmers who are looking to extend themselves to Paris, the slower approach may suit them but for the young up and comers, they'll all want to be at worlds so it gives opportunities to everyone."