All Blacks' recent loss to Ireland has prompted anxiety and anger across New Zealand
Not since the 2007 World Cup has New Zealand experienced this level of dissatisfaction with the All Blacks, writes DYLAN CLEAVER.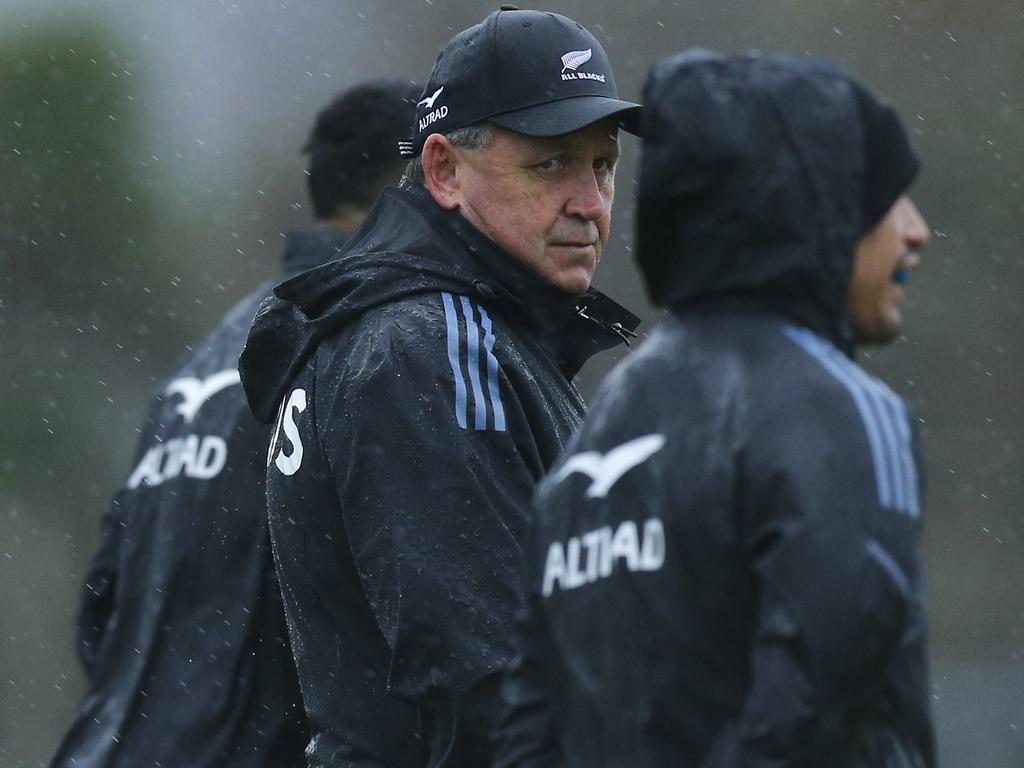 Most of New Zealand's rugby-mad public are in favour of seeing Foster moved on before next year's Rugby World Cup. Picture: Hagen Hopkins/Getty Images
It wasn't long ago that the All Blacks beat Ireland 42-19 at Eden Park and all was right in the world.
Sevens days later, under the roof at Dunedin, the same teams met and this time Ireland prevailed 23-12 and if you think that's a simple case of taking your lumps and moving onto a highly anticipated decider in the nation's capital on Saturday, then you don't know New Zealand or New Zealanders very well.
Ireland beat New Zealand in a historic win in Dunedin to send the Test series to a decider. Picture: Hagen Hopkins/Getty Images
The past six days has seen spleens vented, vitriol aired and a state of high anxiety unprecedented since the All Blacks were knocked out of the 2007 Rugby World Cup at the quarter-final stage.
The team has been decried as too indisciplined, too conservative, too sloppy and too directionless.
Too bad.
At the centre of the storm is head coach Ian Foster.
Calls for him to be removed have increased in volume and stridency. Every photo of him in the media now is of him appearing hangdog and befuddled. He is being skewered via picture editing.
The players, particularly captain Sam Cane, have not been immune to criticism, but most of the venting is aimed the coach's way.
Criticism for the All Blacks' inconsistent performances has been heaped on head coach Ian Foster. Picture: Phil Walter/Getty Images
In one way it's a curious phenomenon. For much of the past five years, New Zealand sports fans have been faced with a different kind of existential angst: do we really care about rugby any more?
It turns out we do, and that "care" can be vicious.
Stuff.co.nz, the country's most popular source of news, ran a "yeah-nah" poll on Monday in which the question was asked, "Should Ian Foster's job as All Blacks coach be under scrutiny ahead of next year's Rugby World Cup?" The two options were: yeah, the ABs have not been impressive under Foster and the home loss to Ireland is the final straw, or; nah, settle down, Ireland are class, the coaching set-up tweaks need time to bed in and Foster should be given the chance to take the team through.
Even accounting for the fact that people are often driven to online polls through feelings of negativity, the 86 per cent that felt his job should be on the line was extraordinary. The result was mirrored in a similar exercise in the New Zealand Herald, indicating this was no rogue poll.
It has raised three interesting questions:
Just how bad is this team?
How much of that is the fault of coaching?
If the answer to one is quite bad and the answer to two is quite a lot, what will New Zealand Rugby do about it?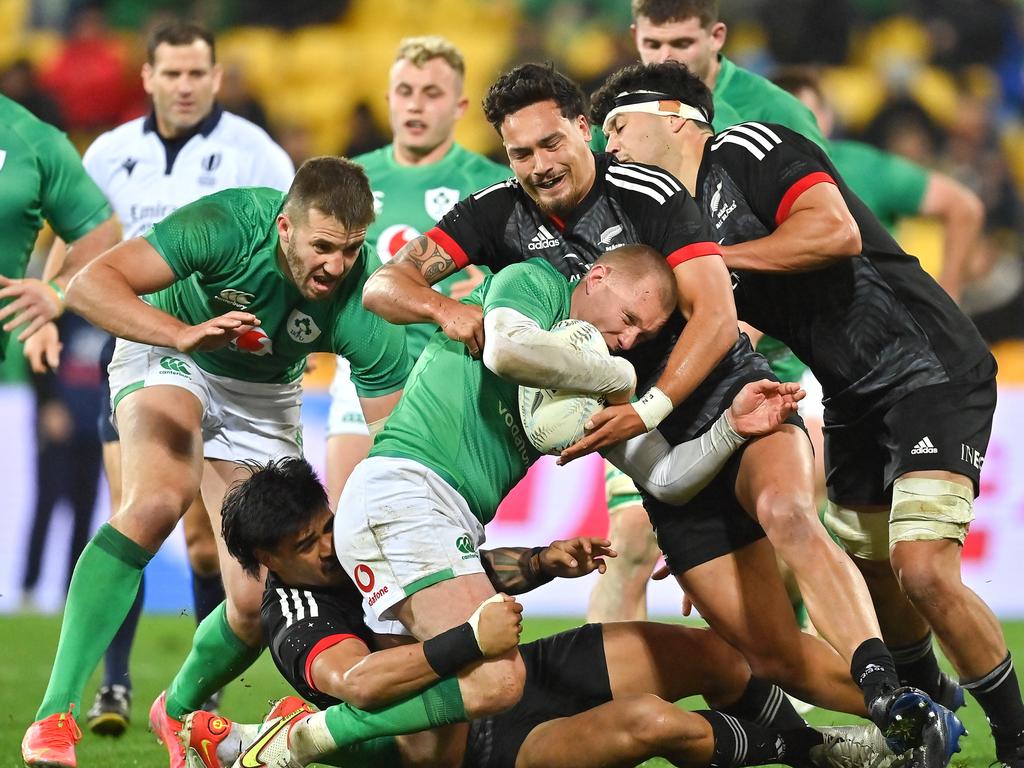 The All Blacks are faced with serious questions on their performance only 14 months out from the World Cup. Picture: Brendan Moran/Sportsfile via Getty Images
*****
Even when Foster was appointed when Steve Hansen stepped down after 2019, he was damned by faint praise.
Gregor Paul, perhaps closer to the Hansen-Foster coaching regime than any other rugby journalist, wrote this week: "Ian Foster is perhaps the only All Blacks coach in history to have walked out of New Zealand Rugby headquarters expecting to greet the cheering masses on the day he was appointed, only to be confronted by an angry mob with their pitchforks … At least half the country, if not more, have sat somewhere between sceptical and outraged that Foster was appointed in late 2019 ahead of Scott Robertson."
Hyperbole is doing a lot of heavy lifting there – there was far more apathy than outrage – but the point is valid.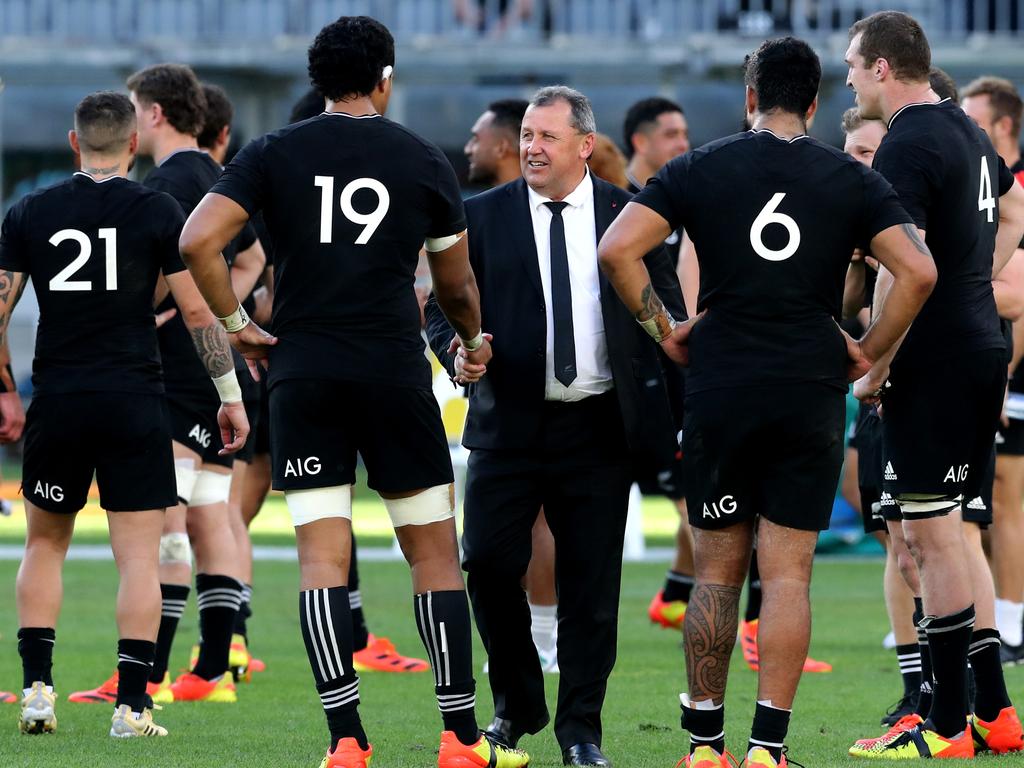 Foster's initial appointment was met with a lot of trepidation. Picture: Will Russell/Getty Images
Foster was seen as the succession plan, the establishment guy, the beneficiary of rugby's infamous old boys' networks.
If it was put to the popular vote the Crusaders dynamic and much younger Robertson would have got the job. Even his nickname, Razor, was sharp, whereas Fozzie was – well, there's no kind way of putting it – a muppet.
The perception was that NZR saw Robertson as a free spirit and a potential loose cannon whereas Foster, who had served quietly and efficiently as Hansen's right-hand man for eight years, was a safe pair of hands.
Critics pointed to the fact that Foster had never won a Super Rugby title with the Chiefs yet on his departure, Wallabies coach Dave Rennie came in and immediately won two. They also highlighted that although the Hansen years had been largely brilliant, cracks had opened before the World Cup semi-final exit. A drawn series against the Lions, a first ever loss to Ireland and a record loss to the Wallabies in Perth hinted at a team losing its way.
Foster's inherited a fractured squad, following the Wallabies' record win over the All Blacks' in the 2019 Rugby Championship. Picture: Cameron Spencer/Getty Images
That sense has only been heightened since Foster's elevation from assistant to head coach. There was a draw and a loss against Australia in his first campaign, followed by a horrible first defeat at the hands of Argentina.
The ship was righted then with 10 wins in succession, before things went pear shaped at the end of last year. A loss to South Africa – albeit with the Rugby Championship and Bledisloe Cup already under lock and key – was followed by a northern tour where the All Blacks were out-thought against Ireland and embarrassed 25-40 by France in front of 80,000 Parisians.
That meant Foster and his team were starting 2022 with the heat turned up, especially when Robertson calmly walked off with his sixth Super Rugby title in six years last month.
The All Blacks defended their fortress at Eden Park (a ground where no opposing side has beaten them since 1994), before last weekend's shocker in the south, where they were pinged for two yellow cards and a red in a performance so headless that even mild-mannered scribes were reaching for the thesaurus to find other ways of saying "dreadful".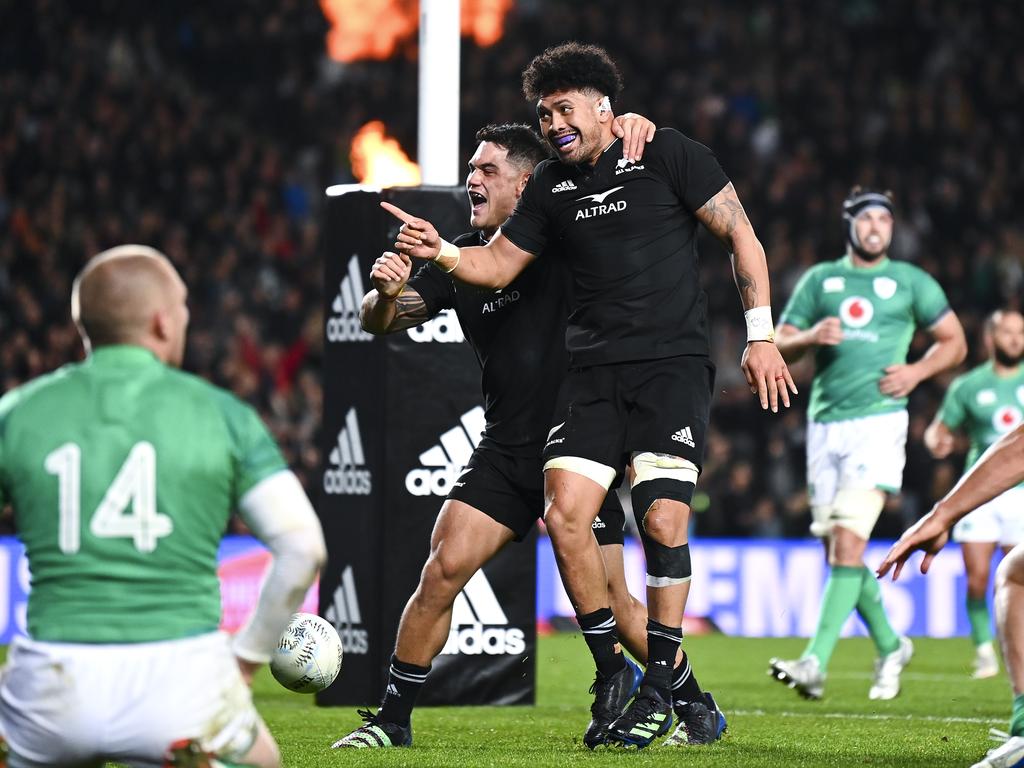 Despite the losses that have plagued Foster's time in the top job, the All Blacks retained their faultless record at Eden Park. Picture: Hannah Peters/Getty Images
That's the potted history of Foster's reign. More interesting is his future.
As a rule, NZR does not sack its coaches, choosing instead to ask them to reapply for their role. This generally happens after a World Cup cycle, such as John Mitchell post-2003 when, despite a decent record, a semi final defeat against the Wallabies gave the national body a pretext to move on a man they found intractable in off-field matters.
To remove a coach is an admission of failure, something NZR has never enjoyed doing in the course of its 130-year history. It is also expensive. It would not just be Foster seeking a pay out, but the majority of his assistants as it's assumed Robertson would take the job only if he could bring his own people in.
Only once in the professional era has the head coach changed mid-World Cup cycle and that was after Wayne Smith, a sensitive man with an enormous rugby brain, expressed doubts about his ability to do the job after Bledisloe Cup disappointment in 2001.
(Smith has now been parachuted in to coach an ailing Black Ferns side – the women's equivalent of the All Blacks – ahead of their World Cup campaign after forging a brilliant career as an assistant to World Cup winners Graham Henry and Hansen.)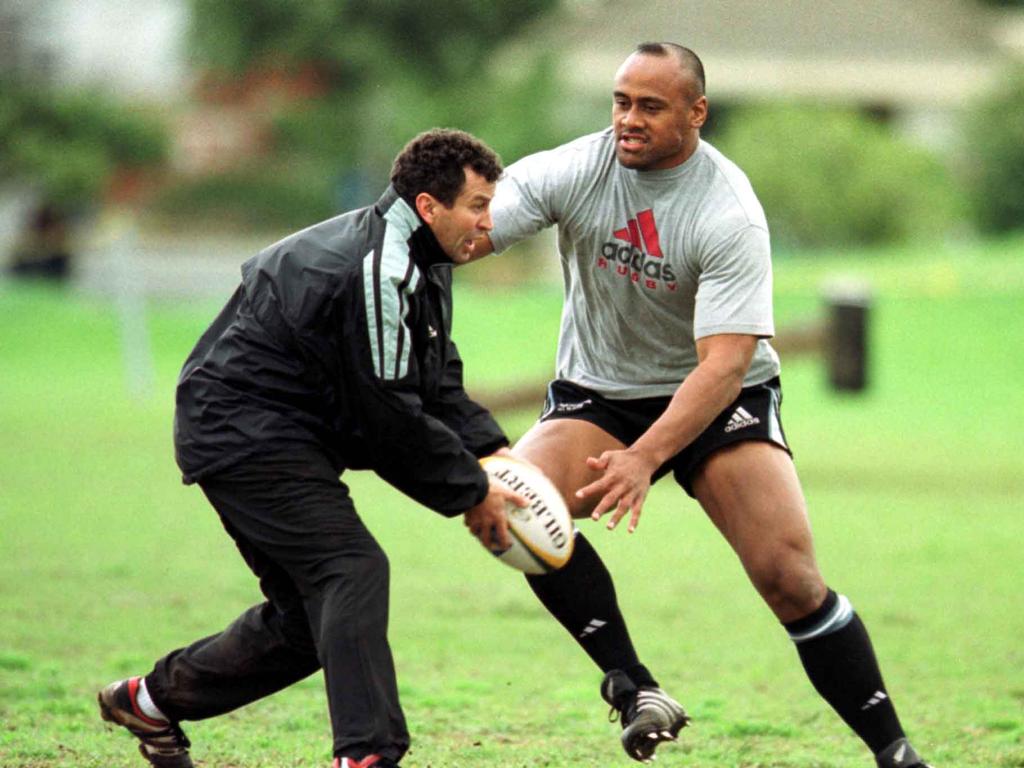 Wayne Smith is the only All Blacks' coach to have been unseated during a World Cup cycle, but has had an immense presence in New Zealand rugby since. Picture: Dave Rogers/ALLSPORT
Because of the fractured nature of international sport during the Covid era, NZR made the decision to extend Foster and his assistants initial two-year contracts through to the end of the 2023 World Cup.
There were a few grumbles, although most considered it sensible given that he'd yet to have the opportunity to perform his role without the restrictions placed on him by the pandemic.
It's now a decision that is being second-guessed by every rugby fan from Cape Reinga to the Bluff. Whispers have started to percolate that Foster needs to win two of his next three Tests to be safe, no easy feat when it starts with the team's recent bête noire, Ireland, at their least favourite home venue in Wellington, followed by two Tests away to world champions South Africa.
It's unlikely, too, that those whispers have any grounding in fact. NZR, colloquially known as The Kremlin for the way they dispense information, has not given any indication, though one source familiar with their thinking told CodeSports that while they're aware they can't be seen to bow to pressure, they also "can't have their flagship team estranged from the public".
That is especially true when they've just sold a stake in the game to a US private equity giant in Silver Lake who made it clear in negotiations with NZR and the powerful Players' Association that the key to increased revenues was the value of the "All Blacks" brand.
Now is not the time for that brand to be vulnerable.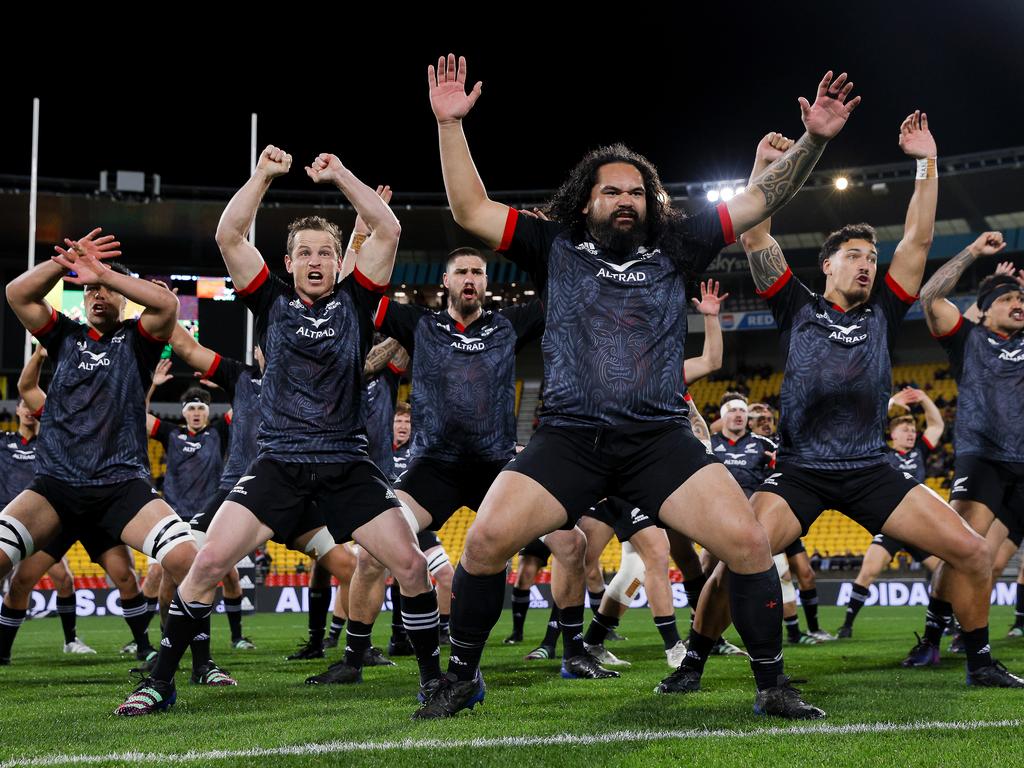 The All Blacks will be looking for a show of strength against South Africa in their upcoming Tests against the reigning world champions. Picture: Hagen Hopkins/Getty Images
*****
Whether Foster and his assistants are the right men for the job or not, there is the creeping realisation that not only are the All Blacks not the dominant force they were throughout the roaring 2010s, but that the great New Zealand conveyor belt of talent is malfunctioning.
The 2019 World Cup semi-final loss to England, where the men in white thoroughly outmuscled the men in black, should have been a neon-lit warning sign that the rugby world order was changing, but it has taken a home loss to Ireland for the anxiety to truly kick in.
As a nation we can be excruciatingly smug when it comes to the 15-man game. We're infected with an air of superiority that believes that just by showing up in black we can get past the doorman. We sneer at games where the scoreboard moves up in multiples of three and bristle at suggestions that the power in the professional game has moved north along with most of the money.
As the game has become more technical, where every aspect of it from set piece to collision to defensive connections has become more intricately coached, New Zealanders have stuck to the fervent belief that superior catch-and-pass skills will carry the day.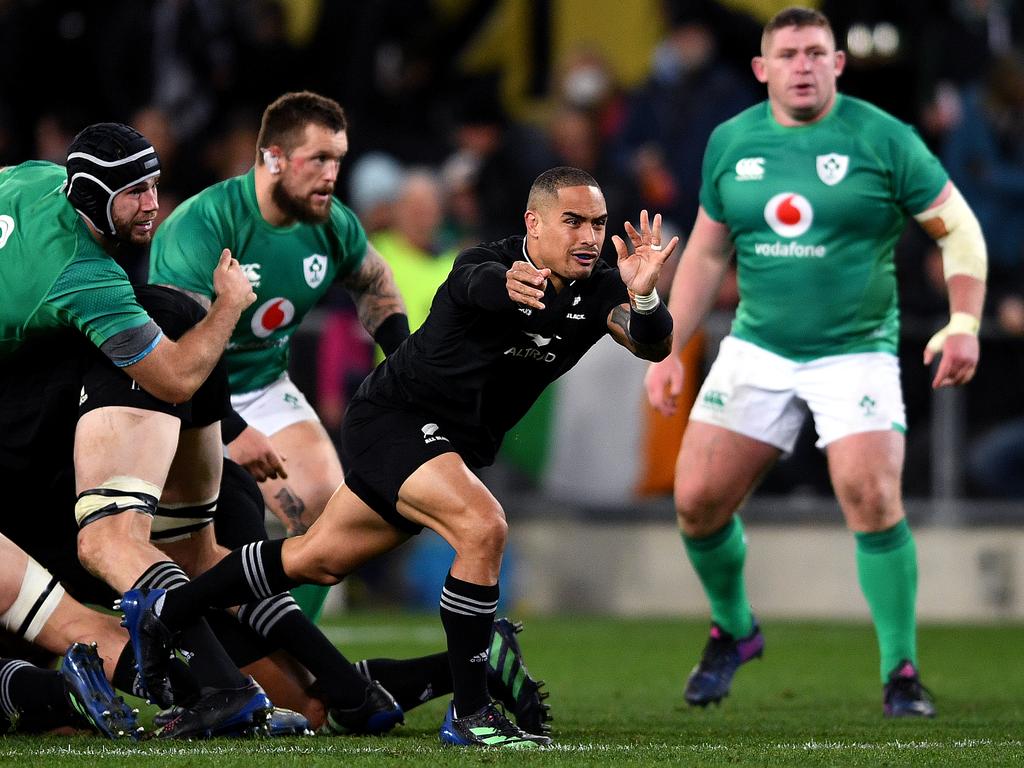 The All Blacks reliance on their passing game has seen little change through the years. Picture: Joe Allison/Getty Images
Like the age-old battle between science and religion, at the moment it feels like other teams are closer to finding the winning formula, while the All Blacks are relying too much on faith.
There is a ray of hope among all the gloom, however.
Joe Schmidt, the highly regarded former Ireland coach, is joining the team in a formalised role at the conclusion of the Ireland series (he was drafted in for the successful first Test after Foster and forwards coach John Plumtree tested positive for Covid and had to isolate, more troubling optics for the beleaguered coaches).
Schmidt might give the coaching set-up the tweak it needs without NZR having to go for the nuclear option.
To stay with the religious theme, Schmidt would baulk at being called a messiah, but he might carry enough clout to again make believers out of a New Zealand public that this week turned against their own.