New Zealand Rugby loaded after private equity deal yet has lost an entire generation of fans
New Zealand Rugby's deal with a US private equity giant came with a costly, unspoken admission about the All Blacks and the national sport sometimes called a religion, writes DYLAN CLEAVER.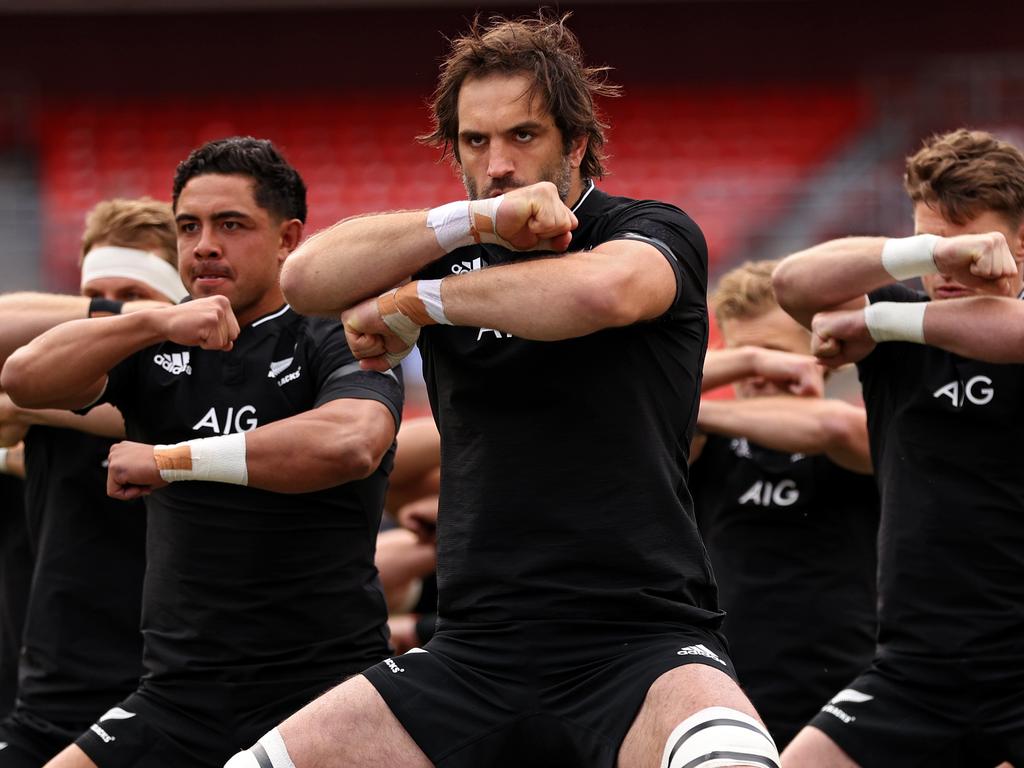 The All Blacks have long been considered the world's greatest rugby team but New Zealand Rugby has lost a generation of fans on its own shores. Picture: Patrick Smith/Getty Images
In selling a chunk of the family jewels, New Zealand Rugby might have scored themselves a massive cash injection but it came with a costly, unspoken admission: the national sport, sometimes described as a religion, had lost an entire generation of fans and had little idea how to win them back.
CodeSports spoke to sources involved in top-table talks with private equity giants Silver Lake during the negotiating process on the condition of anonymity, and they painted a picture of rugby having taken for granted large chunks of a country where rugby once meant more than anything else.
"This is not a sponsorship deal," said one source. "They are not giving NZR a huge pot of cash so they can have their name associated with the world's biggest rugby brand. They're in it to make money, and quickly."
Silver Lake principals believe they can make fast profits because they know how to do what rugby administrators in New Zealand and, to a point, around the world, don't: sell to the digital generation.
"Traditionally, why rugby was attractive to sponsors was because it had a big chunk of the market for white, middle to upper-class males aged 35-55," said a high-level source who has been heavily involved in rugby from club to international level.
"Look at rugby's biggest cash cows – Lions' tours, World Cups and pay-TV subscriptions – and who they pitch to. It's an ageing male audience with plenty of disposable income."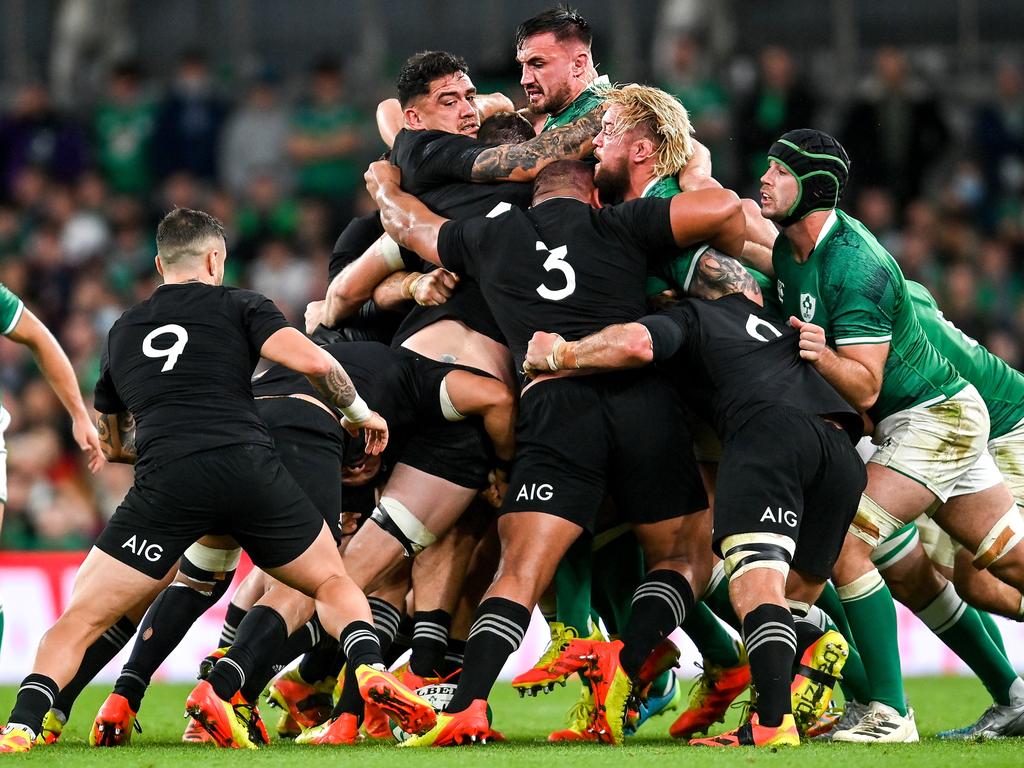 The All Blacks were once almost universally beloved in New Zealand but rugby has not been adequately promoted among younger viewers. Picture: Ramsey Cardy/Sportsfile via Getty Images
It's also an audience that is inherently resistant to change. Attempts to liven up commentary teams and pitch to youth have generally been met with scorn and in some cases outright hostility because those who pay for TV subscriptions on linear platforms are not young.
"We're not talking to kids and we're not trying to make rugby cool," said the source. "That was fine when rugby was the only show in town."
The past two decades have seen an explosion in entertainment and sporting choices and rugby administrators have been frighteningly slow, said the source, to realise they're barely even part of the conversation with Millennials and Gen Z. That, combined with fears about the sport's safety and a school system that increasingly caters to the elite talent rather than all-comers, has seen participation numbers plummet.
*****
Convenient comparisons have been made between the deal Silver Lake and NZ Rugby have made and that of Luxembourg-based equity behemoths CVC buying into European rugby.
It's an obvious connection but it is wrong, as are the comparisons to Silver Lake's other high-profile sports investments such as UFC, Manchester City and MSG Sports, which owns blue-chip NBA and NHL franchises the New York Knicks and New York Rangers.
CVC are heavily invested in competitions like the Six Nations, the English premiership and United Rugby Championship, while Silver Lake's other sports portfolio investments deal only with professional sport.
By contrast, their investment into New Zealand rugby is top to bottom, including the grassroots of the game.
"If the dial doesn't change at rugby clubs from men standing around a bar drinking piss, then this will be seen as a failure," one source said.
"To be honest, I think [Silver Lake] probably thought, 'Isn't that someone else's job?' To give them credit, it didn't scare them off and I imagine you'll see clubs embrace tech solutions that will help them manage cash more efficiently at the very least and also give them more information to tap into their communities."
Recent investment in New Zealand rugby will flow from the elite level, through to age groups and club rugby. Picture: Kerry Marshall/Getty Images
It's a nice idea and a wholesome image, but nobody is under any illusion as to how Silver Lake and NZR will make the partnership work from a financial standpoint: by extracting every cent they can out of the "team in black".
It is widely considered that the All Blacks are tapped out on the home front, with those who can afford it having already bought Sky TV subscriptions, tickets to Test matches and merchandise.
Research presented during talks suggested that 70 per cent of global rugby followers consider the All Blacks their second-favourite team. While this is a great brand exercise, it's largely irrelevant as the NZR had no idea how to identify who these people were, let alone monetise them.
It is hoped Silver Lake, with its focus on technology investments, will be able to provide the capability to tap into this enormous market and sell them "everything from jerseys to pens".
There is talk of All Blacks TV being launched on the global market.
One rugby administrator who talked to CodeSports said that while the All Blacks might feel overexposed at home, they are massively underexposed on the global front. There's a huge audience out there that are vaguely aware of this super team from some small islands at the bottom of the world who win 80 per cent of all games they play, but that's about it.
One problem is the Players' Association themselves, who pursue with almost maniacal desire a no-superstars culture, meaning the marketing potential of icons like Dan Carter, Richie McCaw and Beauden Barrett has never been fully capitalised upon.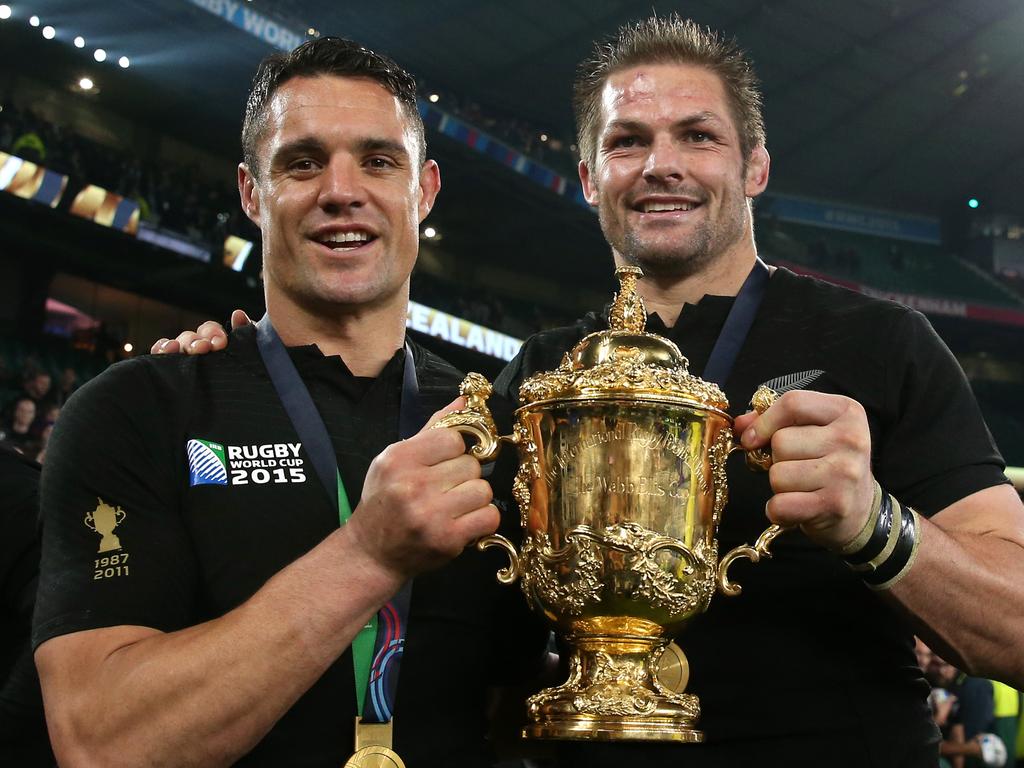 The full marketing potential of superstars like Dan Carter and Richie McCaw was never tapped into. Picture:

David Rogers/Getty Images
Another problem is that the All Blacks play only 14 matches a year, so they're only visible for 18 hours per year.
This can be mitigated somewhat by bringing other national teams – the Juniors, the Black Ferns, the Under-21s and the Maori – under a general All Blacks brand, but it's about much more than the on-field product.
It's the "noise" outside the game where it is felt New Zealand is behind the times, said one source, and seemingly incapable of telling its story through social media and programming.
"The teams in black have to be at people's fingertips 24/7," said a source.
*****
If nothing else, this is an illustration as to how much work there is to be done. With all the rancour and infighting – particularly between NZR and the powerful Players' Association – since the New Zealand Herald splashed the prospect of a private equity deal across its front and back pages two years ago, it can feel like the deal was the end goal in and of itself.
As it stands, the numbers (all NZD) look like this.
Silver Lake has paid $200 million for an initial 5.7 per cent stake in a new company CommercialCo that will handle all New Zealand Rugby revenue-generating assets, which are valued at $3.5 billion.
A further $100m will be offered to New Zealand institutional investors, such as retirement funds, with Silver Lake underwriting that process to the tune of $62.5m. That could see them increase their share in CommercialCo to 8.6 per cent depending on take up from investors.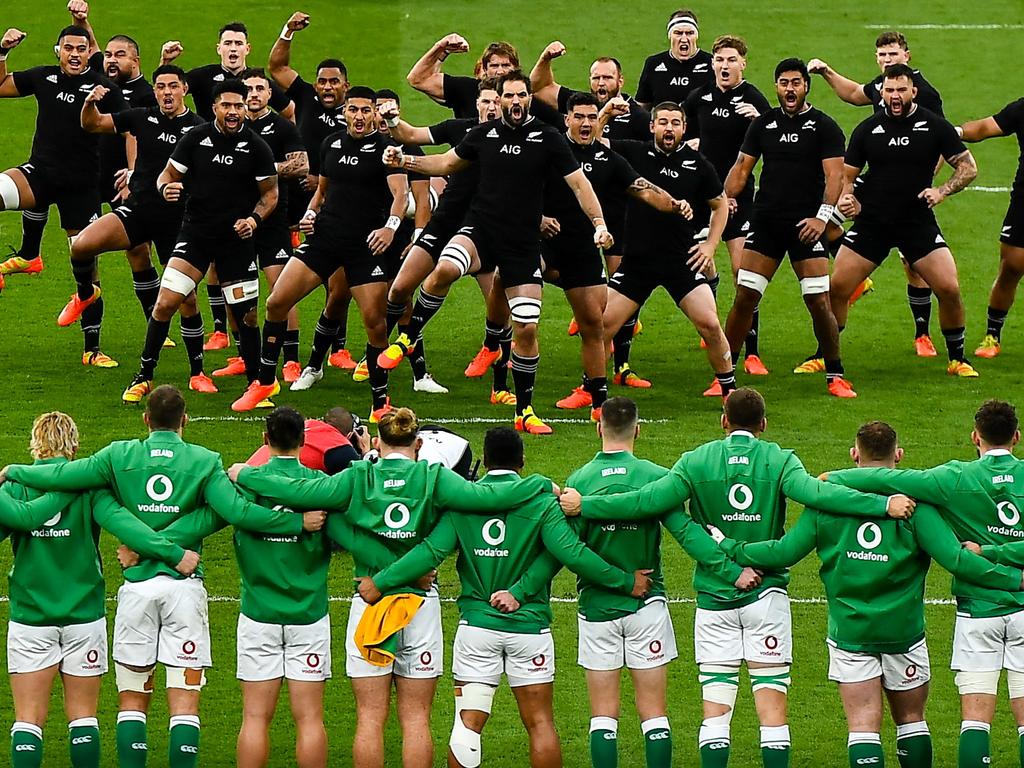 The All Blacks perform the haka ahead of last year's Test against Ireland in Dublin. Picture: David Fitzgerald/Sportsfile/Getty Images
Of the $200m initial outlay, $37 million will be split among the 14 National Provincial Championship semi-professional unions ($1 million each), 12 Heartland amateur unions ($500,000 each), clubs ($10,000-$50,000 depending on size), Maori Rugby ($2m) and the Players' Association ($5m). A somewhat nebulous Legacy Fund will be established and receive a $60m injection.
The rest will be held in reserves, minus administrative costs.
While NZR will retain control of CommercialCo, a separate business – Global Rugby Opportunities – will be set up and Silver Lake will have 85 per cent of this, with NZR and the Players' Association taking the balance.
This is vastly different from an original proposal that would have seen Silver Lake take 12.5 per cent of CommercialCo, a deal firmly rejected by the Players' Association following criticism from former World Cup-winning All Black captains Richie McCaw – perhaps the only remotely controversial position he's taken on any off-field issue in his life – and Australian-based David Kirk, the chairman of the Players' Association.
The fight between the NZR and its players' union made for good copy.
Former NZR chairman Brent Impey accused them of "scoring the greatest own-goal in history" by rejecting the original deal. He described alternative proposals put forward by them as being first-year-of-high-school standard.
"That's how pathetic the recommendations that are coming from the Players' Association are," he said.
Most pointedly, he accused the professional players of greed and implied they cared little of the trials of the community game.
"Eighty per cent of [NZR revenue] gets spent on the professional players while 20 per cent goes to the community game," Impey noted, casually referencing the fact there were 270 professional players as opposed to 158,000 amateurs.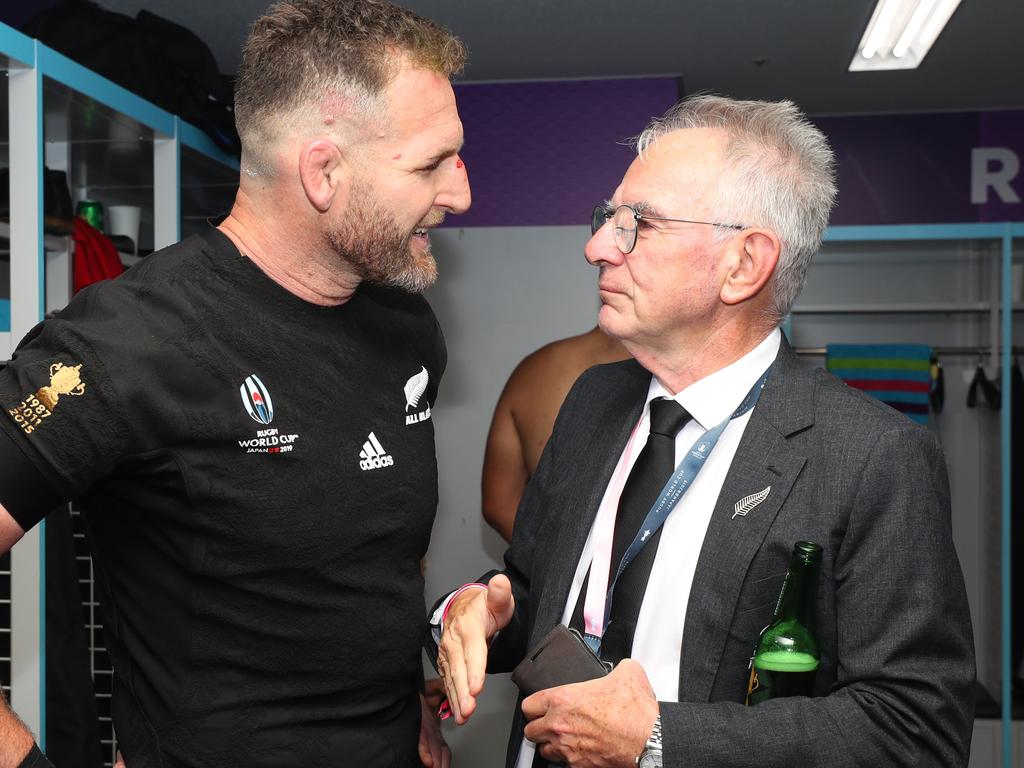 Former All Blacks captain Kieran Read (L) and former NZR chairman Brent Impey. Picture:

Hannah Peters/Getty Images
Unsurprisingly, the country's professional players hated this and privately noted that whenever they had a spare Saturday, they would go back to their clubs but never saw the likes of Impey and NZR's "fish heads" – a popular pejorative for sports administrators – do the same.
What enabled them to get the deal done in the end was the Players' Association's ability to negotiate with Silver Lake directly.
It also helped that both parties recognised that rugby's business model in the southern hemisphere was broken. Although the All Blacks brand remained valuable, the fragile Sanzaar alliance was not delivering results either through its unwieldy franchise competition, Super Rugby, or the flagship annual Rugby Championship tournament.
So the deal was done, but it is the start, not the end.
Suddenly awash with cash, New Zealand Rugby's hold on the country has paradoxically never felt so insecure.
Silver Lake's investment will now be used to fight a battle on two fronts: to regain the hearts and minds of all New Zealanders; and to access the wallets of an untapped global audience.
It might seem strange to introduce the most important factor in all of this until last, but it needs to be noted that neither of these things will happen without one crucial element.
The All Blacks must continue to win trophies.
Particularly that big one up for grabs in Paris next year.