Wallabies Rugby Championship, Bledisloe Cup fixtures 2022: Brisbane snubbed for Melbourne
The Victorian captial has snared another massive Wallabies bonus, with Brisbane locked out of Rugby Championship fixtures this year.
Melbourne has been awarded two successive Bledisloe Cup matches while Brisbane and Perth missed out on hosting a round of this year's Rugby Championship.
Melbourne and Adelaide have joined Sydney as the three cities for the Wallabies home fixtures with the Victorian capital snaring another massive bonus.
As previously revealed by News Corp, Melbourne will host this year's Bledisloe Cup fixture against New Zealand.
Stream Over 50 Sports Live & On-Demand with Kayo. New to Kayo? Try 14-Days Free Now >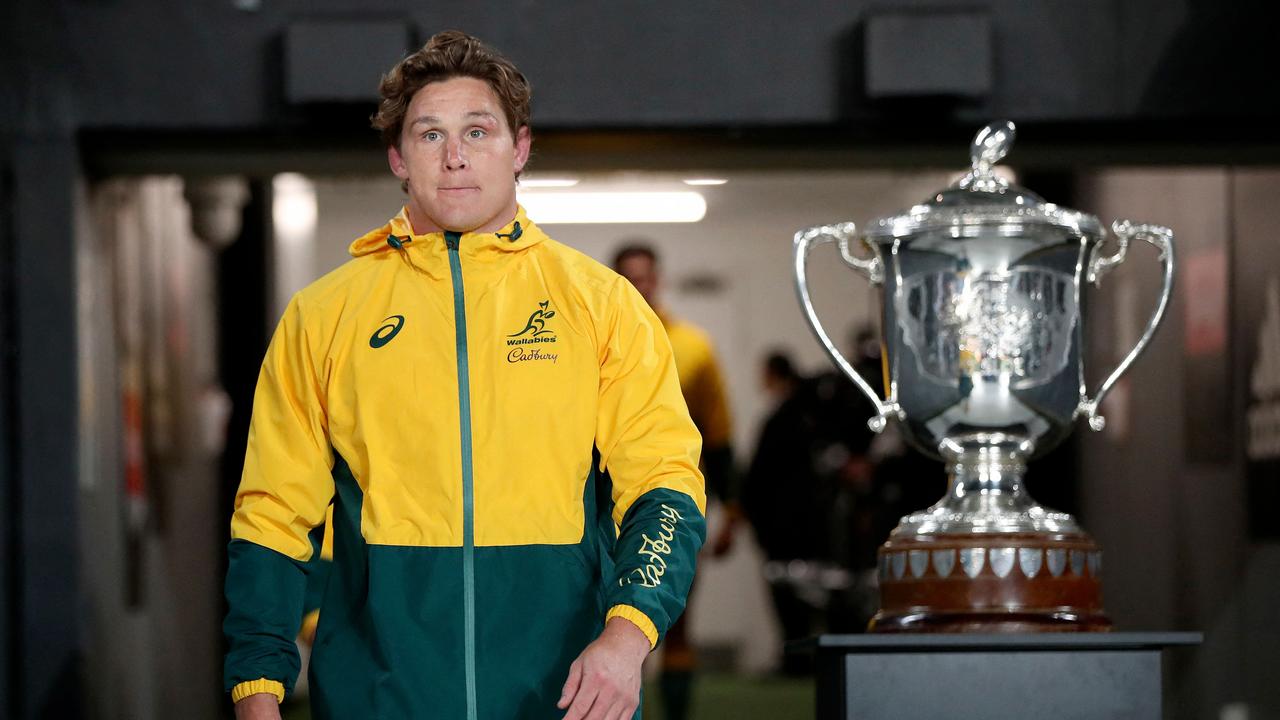 Australia's captain Michael Hooper leads out the team past the Bledisloe Cup last year. Picture: AFP
The match will take place on Thursday September 15 instead of the original date of Saturday September 17 to avoid clashing with the AFL finals.
But Rugby Australia has also announced that Melbourne will host next year's match against the Kiwis, which is of the Wallabies main lead up matches before the World Cup in France.
Sydney will host the world champion Springboks on September 3 this year, at the newly rebuilt Sydney Football Stadium if it's ready.
And Adelaide Oval will host the other match against the South Africans on August 27.
Australia's three other Rugby Championship matches - two against Argentina and one against the All Blacks - will all be played overseas, meaning Queensland and Western Australia miss out, although they have already been promised matches against England in July.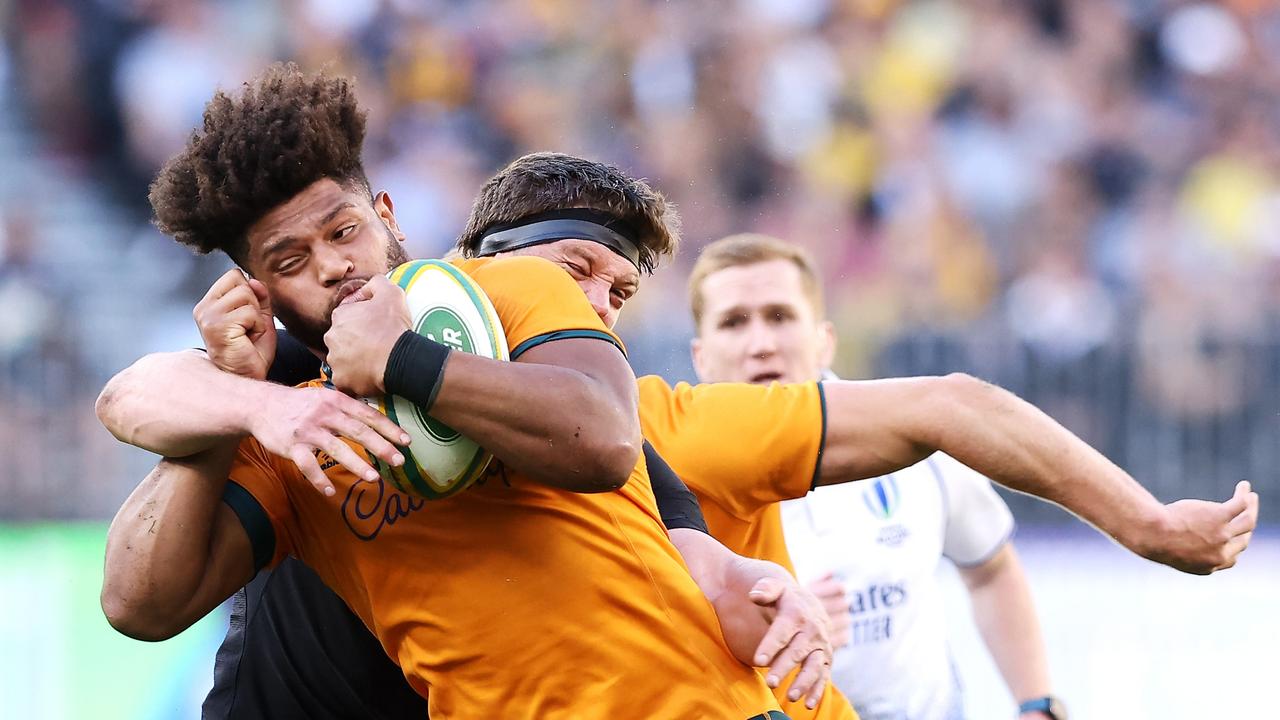 Melbourne will play host to the Wallabies fixture against New Zealand this year. Picture: Getty
"To have such high quality Tests in Australia this year is great for our team as we continue to build and gain experience as a group," Wallabies coach, Dave Rennie said:
The Wallaroos have added another O'Reilly Cup match against New Zealand - in Adelaide on the same night the Wallabies play - as they continue their preparations for the women's World Cup.
Rugby Championship
Wallabies v Argentina, Saturday 6 August, Mendoza
Wallabies v Argentina, Saturday 13 August, San Juan
Wallabies v South Africa, Saturday 27 August, Adelaide
Wallabies v South Africa, Saturday 3 September, Sydney
Wallabies v New Zealand, Thursday 15 September, Melbourne
Wallabies v New Zealand, Saturday 24 September, Auckland
O'Reilly Cup Fixtures
Wallaroos v New Zealand, Saturday 20 August, Christchurch
Wallaroos v New Zealand, Saturday 27 August, Adelaide
SPRING LOADED: WALLABIES LOCK IN MASSIVE EUROPEAN TOUR
- Jamie Pandaram and Julian Linden
The Wallabies' marathon Test season is finally close to completion after the Scottish Rugby Union formally agreed to add an extra match on Australia's Spring Tour to Europe.
Although head coach Dave Rennie let it slip three weeks ago that a fifth tour match against the Scots was in the works, it's only been in the past few days that the final deal was struck to ensure the game goes ahead.
No formal announcement has been made yet but Rugby Confidential's Scottish moles reckon it's locked in at Murrayfield for October 29, and will be followed by matches against France, Italy, Ireland and Wales.
With three home Tests against England in July plus two each against Argentina (away), South Africa (home) and New Zealand (split between Melbourne and Auckland), the Wallabies will play a total of 14 matches this year to prepare for the World Cup.
Wallabies coach Dave Rennie has a busy year ahead, including a Spring tour to Europe. Picture: Chris Hyde/Getty Images
Vunivalu move could open door for World Cup twist
Australian rugby could not only lose a star but also gain a rival as former NRL winger Suliasi Vunivalu leans toward a move to Japan.
While new NRL franchise the Dolphins are keen to sign Vunivalu, who is playing for Queensland Reds, it has emerged that several cashed-up Japanese clubs are vying to sign the winger.
Among them are Panasonic Wild Knights, Kobelco Kobe Steelers, and the NEC Green Rockets – whose director of rugby is former Wallabies coach Michael Cheika, a known fan of NRL stars.
With Rugby Australia unlikely to be able to match the money on offer in Japan, Vunivalu could be headed offshore within months.
And because he hasn't been capped by the Wallabies, he would still be eligible to play for his country of birth, Fiji, at next year's World Cup.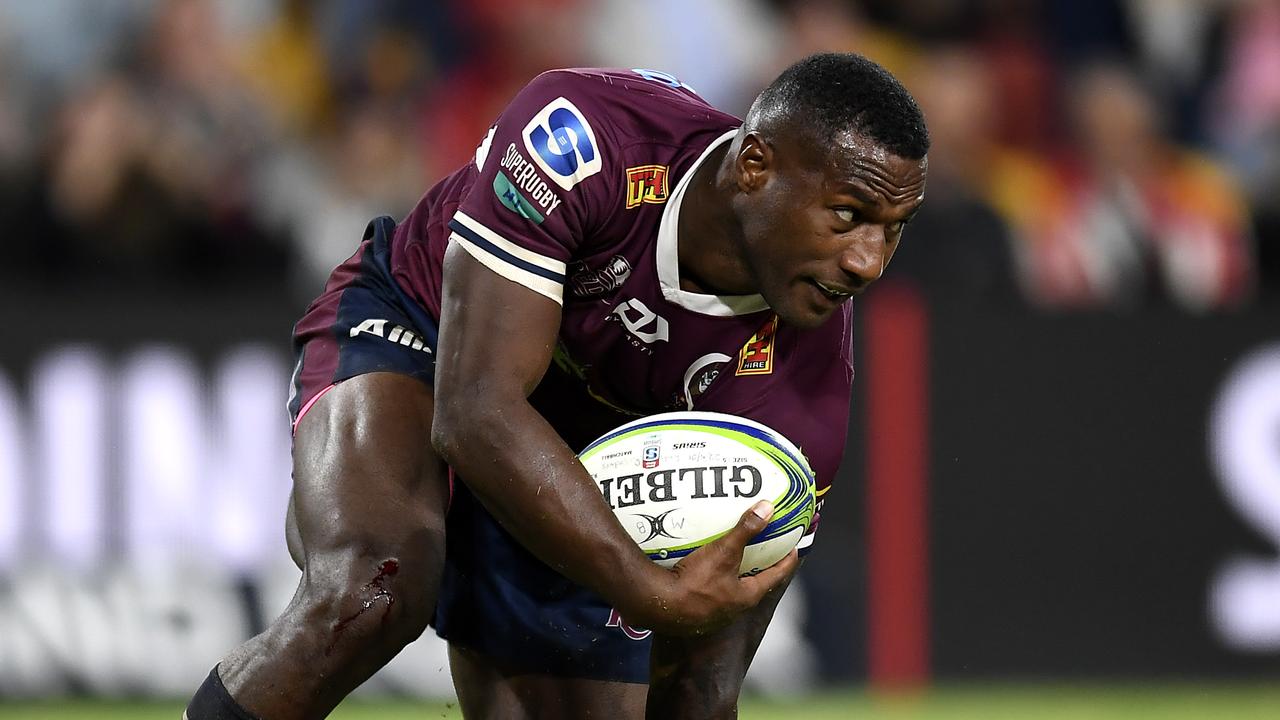 Suliasi Vunivalu has attracted interest from several clubs in Japan. Picture: Albert Perez/Getty Images
The Wallabies play Fiji in the pool stages of the World Cup on September 17 in Saint-Etienne, and it would be quite a remarkable twist if Vunivalu was lining up against those he has spent time with in numerous Wallabies training camps since last year.
Vunivalu has struggled with injury since his switch to rugby from the NRL premiership-winning Melbourne Storm, and has looked far from his best upon his return to Super Rugby in the past two rounds.
However, the 26-year-old is a proven matchwinner when fully fit and could be a weapon the Wallabies would not want to confront next year.
Meanwhile, Brumbies halves Noah Lolesio and Nic White are also mulling lucrative deals in Japan.
Sources have told Rugby Confidential they believe five-eighth Lolesio will sign with Honda.
Halfback White has been asked to take a pay-cut next year by RA, and has been approached by a top Japanese club.
With RA expected to relax Wallabies eligibility laws even further next year to bolster their World Cup squad, players are aware that even if they sign overseas, they may still make the 2023 squad.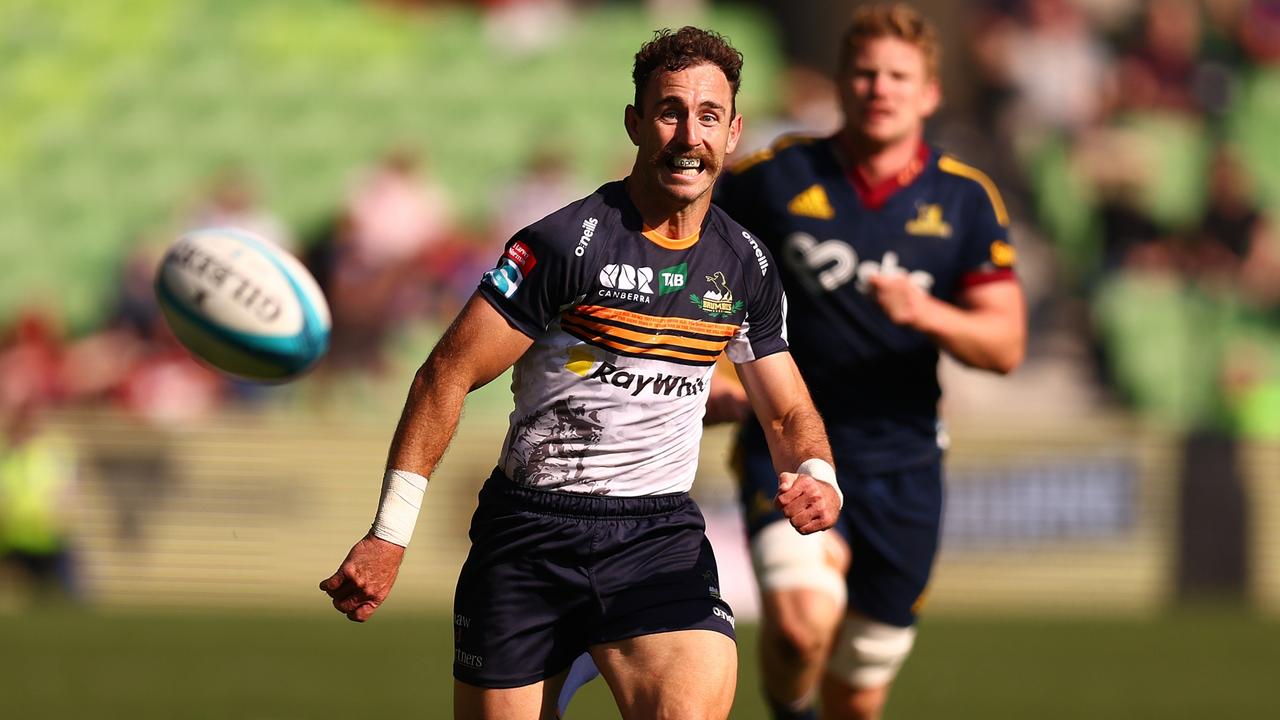 Nic White has been approached by a top Japanese club. Picture: Graham Denholm/Getty Images
***
Rugby Confidential's sleuths in Melbourne got the shock of their lives when they spotted Wallabies coach Dave Rennie shaking hands and chatting with his old Chiefs team officials in a popular city hotel.
Rennie is still regarded as royalty in Waikato after leading the Chiefs to two Super Rugby titles so would be welcomed back with open arms but Wallabies fans have nothing to fear after the rumour mill went into overdrive when Rennie was warmly greeted by the Kiwis in full public view.
But that was the clearest giveaway that the surprise meeting with his old mates was just a coincidence because Rennie had gone to Melbourne on a scouting mission during Super Round and just happened to be booked into the same hotel as the Chiefs.
Originally published as Wallabies Rugby Championship, Bledisloe Cup fixtures 2022: Brisbane snubbed for Melbourne