Tatafu Polota-Nau on the decay of rugby in western Sydney and stories from his Waratahs-Wallabies career
Fearless former Wallabies hooker Tatafu Polota-Nau speaks openly with BRENDAN BRADFORD about rugby's western Sydney problem, a clash with his Tongan mum over buying her a house, and his post-career struggles.
He's easy going, and hard-hitting, but there's much more to Tatafu Polota-Nau than meets the eye. Picture: Steve Christo/Corbis/Getty Images
Back in his playing days, whenever the Waratahs needed a representative for a coaching workshop or appearance west of Anzac Parade, they'd routinely ask Tatafu Polota-Nau to attend.
As a proud product of western Sydney, Polota-Nau would always oblige.
In a 15-year career, he always did everything he could to promote the game in the area. That's why he never turned his back on the Two Blues in favour of the well-heeled Shute Shield clubs to the east or north.
But when it came down to it, rugby's decision-makers didn't always seem fully on board with growing the game in western Sydney, despite saying all the right things.
"Being a big advocate of rugby in the west has been my drive to stay with Parramatta," the retired veteran of 155 Super Rugby games tells CodeSports. "I was trying to prove the point that these guys brought me up.
"Why do you need to leave the area to develop your game?
"I bring this question up to rugby: what on earth are you doing? You've got a big scope, a big populous, why can't resources be allocated out there, even to create awareness?
"Whether it's top down or bottoms up, I'm not too sure, but it's sad to see that Penrith aren't involved in the competition anymore.
"Penrith Panthers must be licking their lips that there's not rugby out there at all."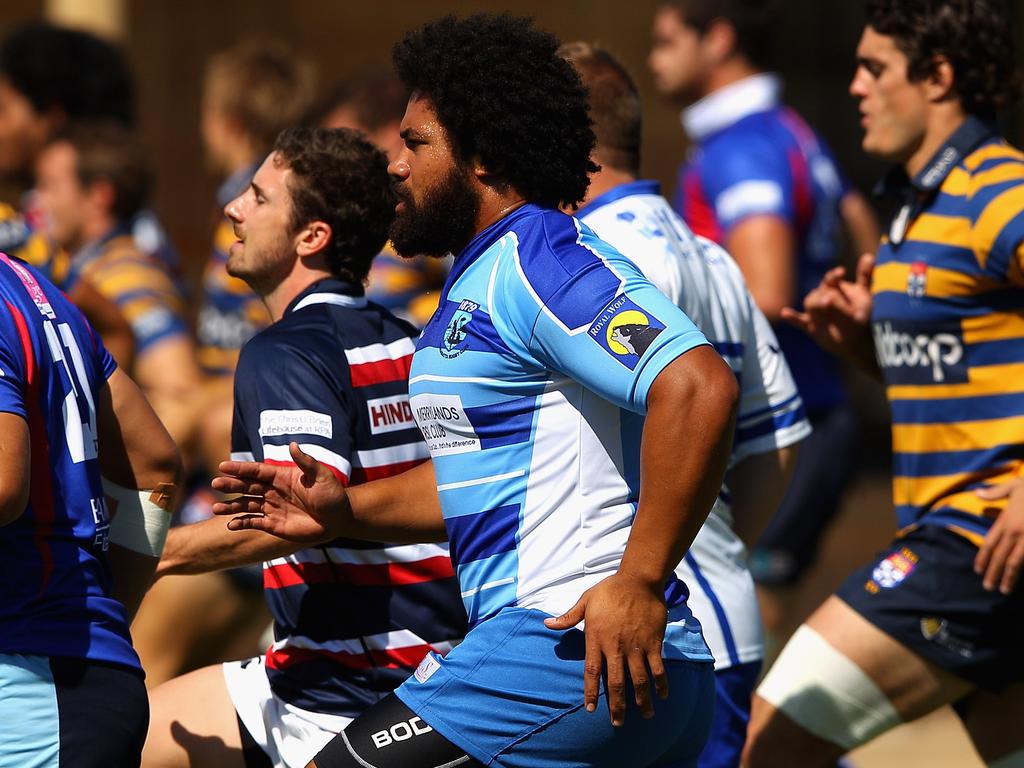 Tatafu Polota-Nau wearing his Two Blues jersey at Waratahs training in 2012. Picture: Cameron Spencer/Getty Images
His response is blunt when asked if he ever tried to change things from within as a player.
"Yeah, unfortunately, it felt like talking to a brick wall," he says.
"The bigger shame is me doing the PR stuff for the west. If it was the Waratahs, straight away they'd think of me, because I'm with Parramatta.
"I'm happy to do it but I'm like, 'No, you guys are just as capable of helping out as well'."
Perhaps the greatest example of rugby looking for a quick fix rather than investing in the long-term future of the game in western Sydney is the signing of Israel Folau.
Sure, the former NRL and AFL star scored plenty of tries and sold many jerseys across a couple of seasons, but what legacy has he left for the game?
"The classic example is Izzy Folau," Polota-Nau says. "I'm sure his salary alone would've been the cost of a whole team from the west.
"Call me pedantic, but we got to the point where rugby is in a dying state and we're making investments in rugby league that could be resourced in other areas.
"That should surely scream signals of, 'What is happening here?'"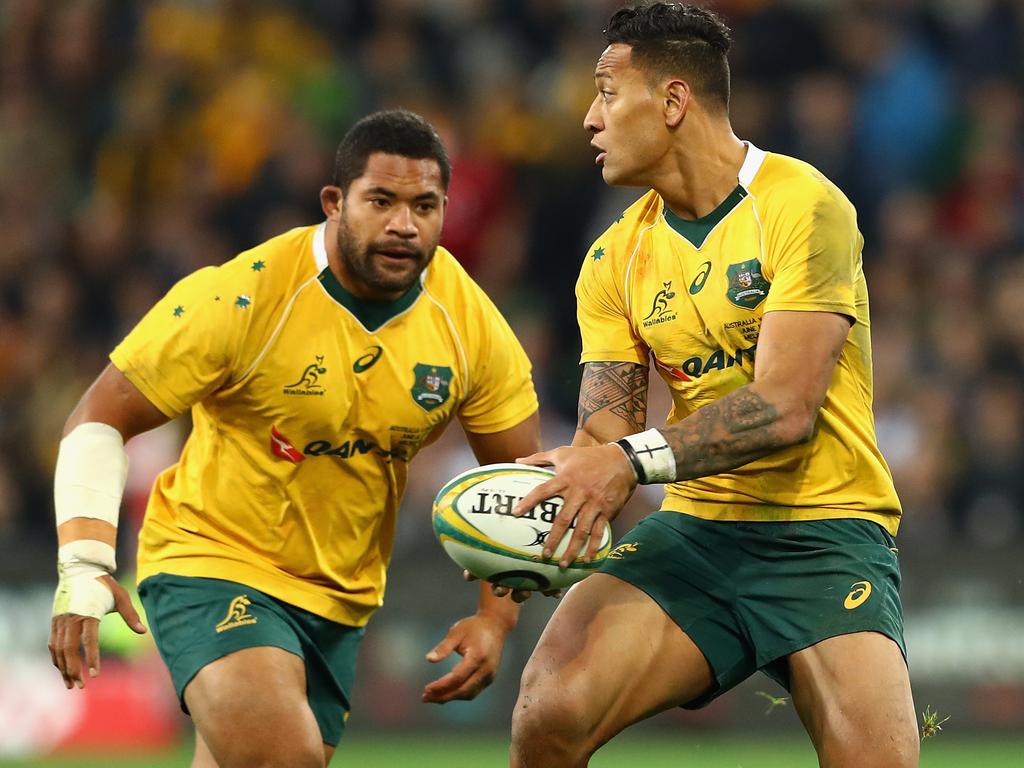 Polota-Nau believes the money spent on signing Israel Folau could have been used better. Picture: Cameron Spencer/Getty Images
A Two Blues legend, Polota-Nau is understandably delighted at his old side's recent success. A groundbreaking win over 2020 Shute Shield champions Gordon preceded a shock victory over competition heavyweights Sydney University, before a 28-25 defeat of Southern Districts capped off the rare feat of three wins in succession.
But Polota-Nau has experienced too many false dawns to get carried away.
"My only concern now is the sustainability of it," he says. "Let me paint you a picture: the Western Sydney Two Blues are now responsible for the whole catchment of northwest, southwest and west Sydney.
"Now, I'm not sure if any sort of organisation is capable of handling such geography.
"Yes, there's a large talent pool, but refining and retaining it is the biggest challenge.
"(Those players) will get exposure at the Two Blues, but who's to say they won't be poached by one of the eastern suburbs clubs?"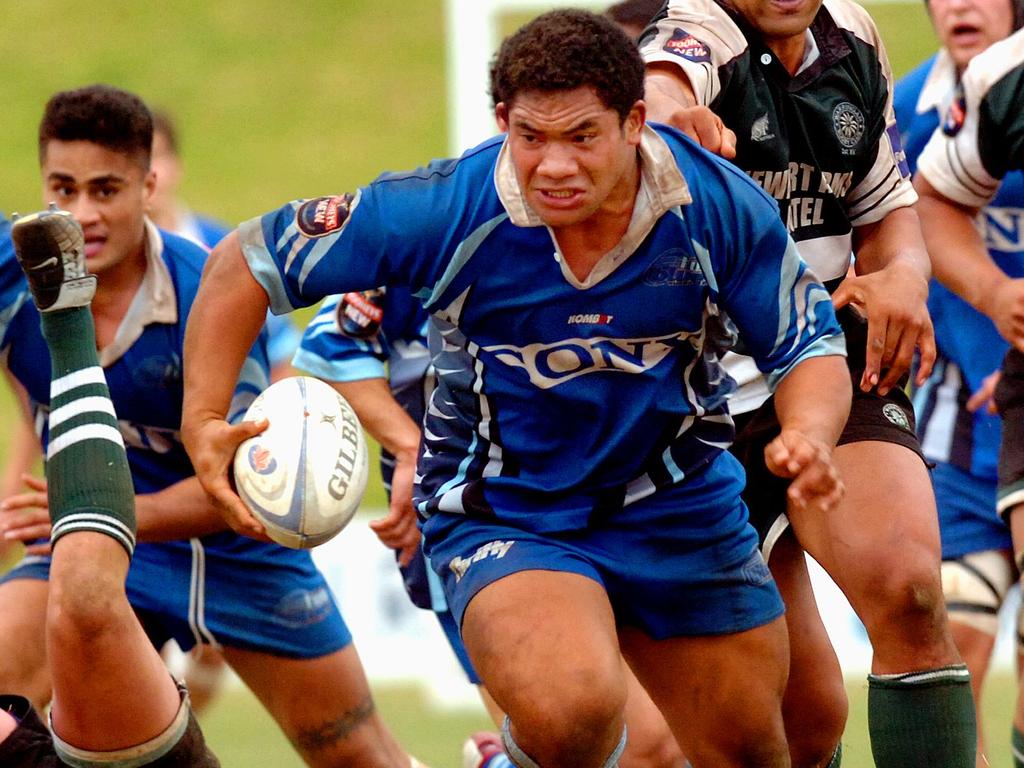 Polota-Nau in action for the Two Blues against Warringah at Rat Park in 2005. Picture: Virginia Young
'Mum went helter-skelter at me'
Polota-Nau has never been one to simply 'shut up and play'.
He pushes and probes and wants to know why. He's confident enough to question authority, especially when it might lead to better results or a deeper understanding.
His willingness to push the boundaries and break with tradition extends to his home life as well.
Before he became a 90-Test Wallaby hooker, Polota-Nau was a young man straddling two cultures.
His parents moved to Australia from Tonga and the Polota-Naus always retained strong ties to the homeland.
"I'm fortunate that I have parents that migrated (to Australia)," he says. "But they aren't necessarily aware of the full transition into living in Australia.
"They're still living as if they were in the homelands.
"It's such a hard role. I can see how much it took out of them. They were supporting us kids but also supporting their families back home.
"Whereas I get the best of both worlds, experiencing their culture with the Australian culture."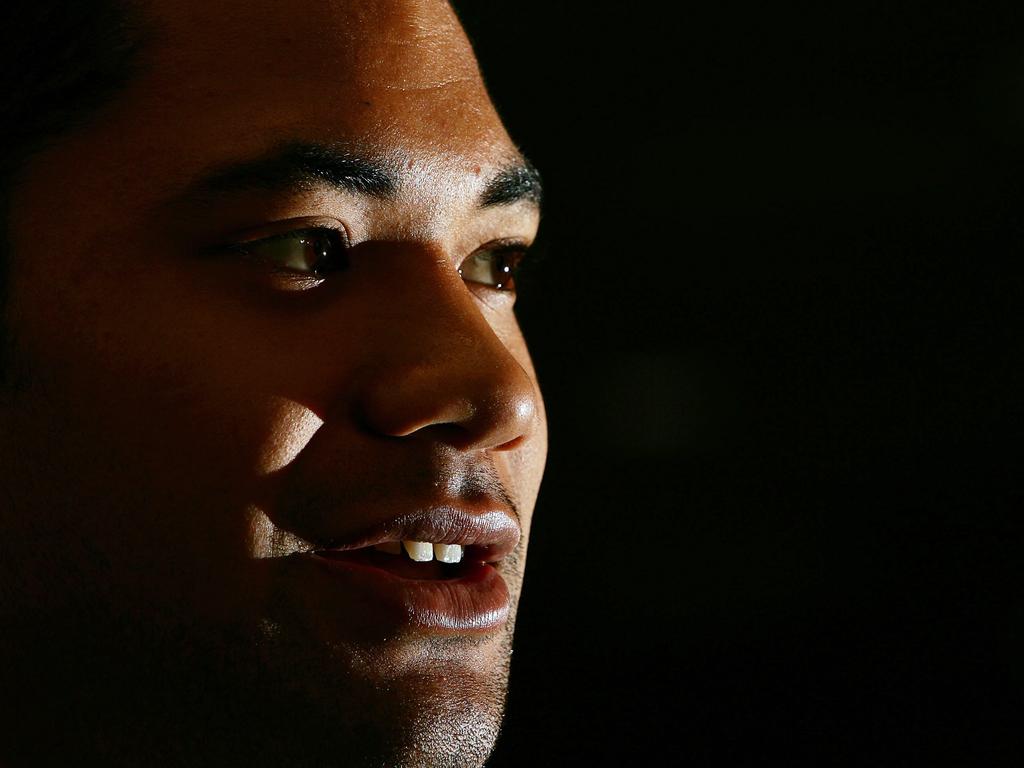 Polota-Nau says he has the best of both the Tongan and Australian cultures. Picture: Matt King/Getty Images
Eventually, almost inevitably, there was a clash. A young Polota-Nau wasn't about to blindly accept every custom that his parents expected him to live by.
"I had to make them suffer, which is unfortunate," he says. "What I mean by that is, just for context, when I signed my first contract with the Waratahs, my mum said, 'Buy me a house, straight away'.
"I said, 'No, this is not the way you do it'.
"She went helter-skelter at me, had a dummy spit, because it was disrespectful to challenge authority.
"They're laughing now, because they have their own house now which I purchased for them, but I had to go through hell in terms of negotiating that."
At the heart of Polota-Nau's stand was a desire to prove his parents – and a few others – wrong, and to have the courage to stand up and say what he thinks is right.
"During high school, I proved them wrong by being able to have good grades and play sport at the same time," he says.
"I was self-motivated to learn new things, so I didn't have to rely on them growing up.
"It's about whether or not people are courageous enough to go against it. I'm one of those guys."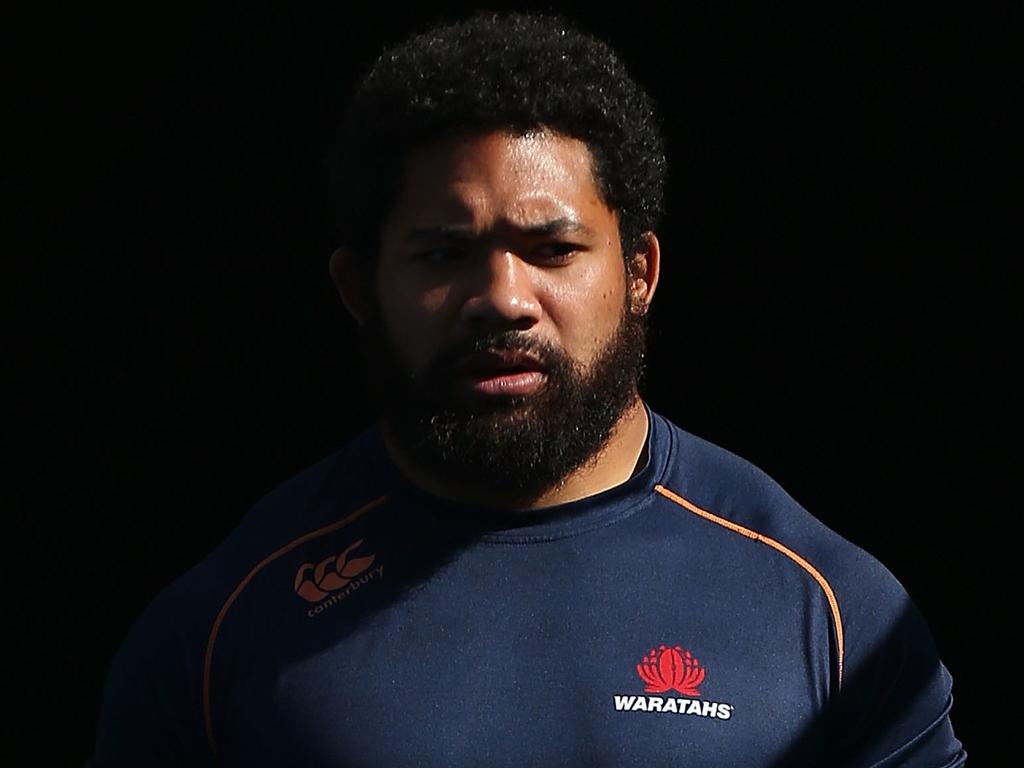 Polota-Nau had some tough conversations with his parents when he signed his first Waratahs contract. Picture: Mark Metcalfe/Getty Images
It's a similar story when asked if he's ever thought about helping rugby grow in the west. Yes, he has considered it, but Polota-Nau is thinking on a much broader scale.
A Melbourne-based program called Academy Movement is Polota-Nau's blueprint. Started by a science teacher and high school rugby coach from New Zealand named Jimmy Orange, the program emphasises education alongside rugby.
"It's nurturing guys who aren't doing so well in school, and harnessing their energy in things like culture and education," Polota-Nau explains.
"I'd love to broaden the scope to educate in different areas as well, and not necessarily have to rely on sport.
"That's where I can come in. It's an awareness and providing a larger scope of living, not just what's been passed down.
"Again, it's about creating that courage and saying, 'Hang on, we can actually do this'."
What's next?
Following a 155-game Super Rugby career with the Waratahs and, for one season, the Western Force, Polota-Nau played 46 games for Leicester Tigers before Covid saw him return to Australia in 2020.
He didn't know exactly what he wanted to do with the rest of his life and that led to some dark moments.
"What you're trying to do when you retire is find that fulfilment of adrenaline you still had as a player," he says. "It's not easy to come by.
"I actually went through a dark phase myself, to be honest.
"I feel every player who reaches that pinnacle goes through it. They have to.
"Once I realised that I was going through this process, I could understand that it's a part of it. Depression is a part of it. It's basically your body trying to bring you back down from that heightened state you've always tried to strive towards.
"Once you realise that, you can navigate through all that disappointment; but when you come out of it, you can say, 'Right, I'm out of it, what now?'"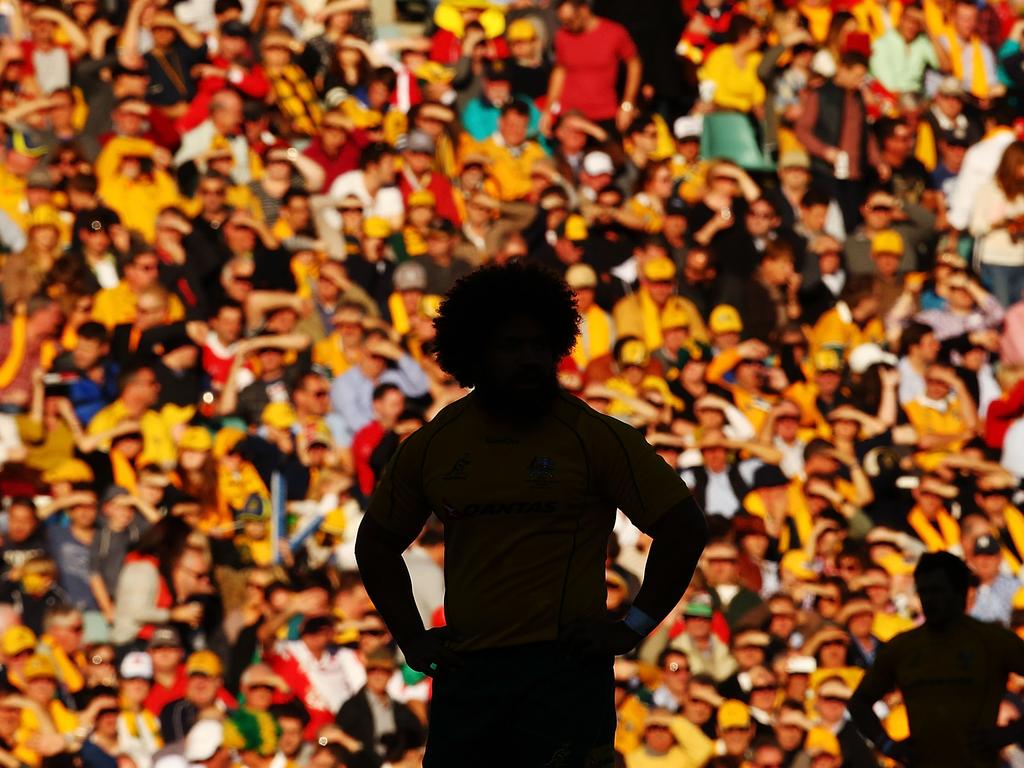 Polota-Nau struggled following his retirement from top level rugby. Picture: Mark Nolan/Getty Images
His first step was to make a list of all the things he's good at.
The very first thing he jotted down?
"Talking shit."
So, he decided to go into sales and consulting.
As was customary during his playing career, he threw himself into the job - at monday.com - with gusto.
That might not seem all that exhilarating to most people but Polota-Nau isn't most people.
When the Waratahs did sponsor engagements, it would be the stocky Tongan hooker raising his hand to learn more about the company executives talking to the team.
When he coached a group of high school kids at Sydney Grammar, he used theories of Newton's laws of motion to explain the impact of a scrum and defensive structures.
So for Polota-Nau, moving into the tech industry is exciting.
"That's giving me the adrenaline," he says. "It's totally brand new and I'm not used to it.
"Every day, I wake up nervous with excitement."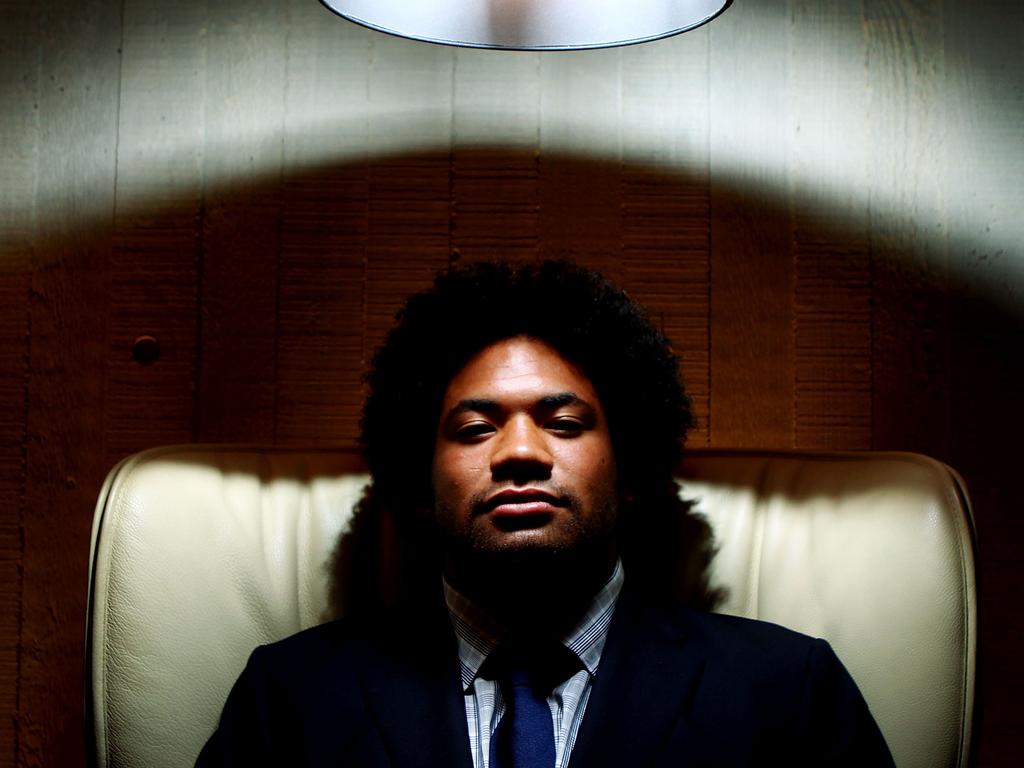 The former Wallabies hooker has thrown himself into his post-footy career with gusto. Picture: Mark Nolan/Getty Images
*****
For Polota-Nau, the journey has always been more important, and more enjoyable, than the destination.
A 2014 game on the windswept west coast of New Zealand's North Island is a case in point.
There was a good vibe around the Waratahs that season but Michael Cheika's side faced a tough task against the two-time defending champion Chiefs that night.
Looking back on it eight years later, it's a game that perfectly represents what Polota-Nau loved about playing rugby at the highest level.
"That year, shit hit the roof, but you had to adapt," he says of the Waratahs' 2014 title-winning season. "The Chiefs were the current Super Rugby champions and Dave Rennie was coaching them.
"One of our goals was to outwork them. I remember trying to support Jacques Potgieter, but he was smashed into me.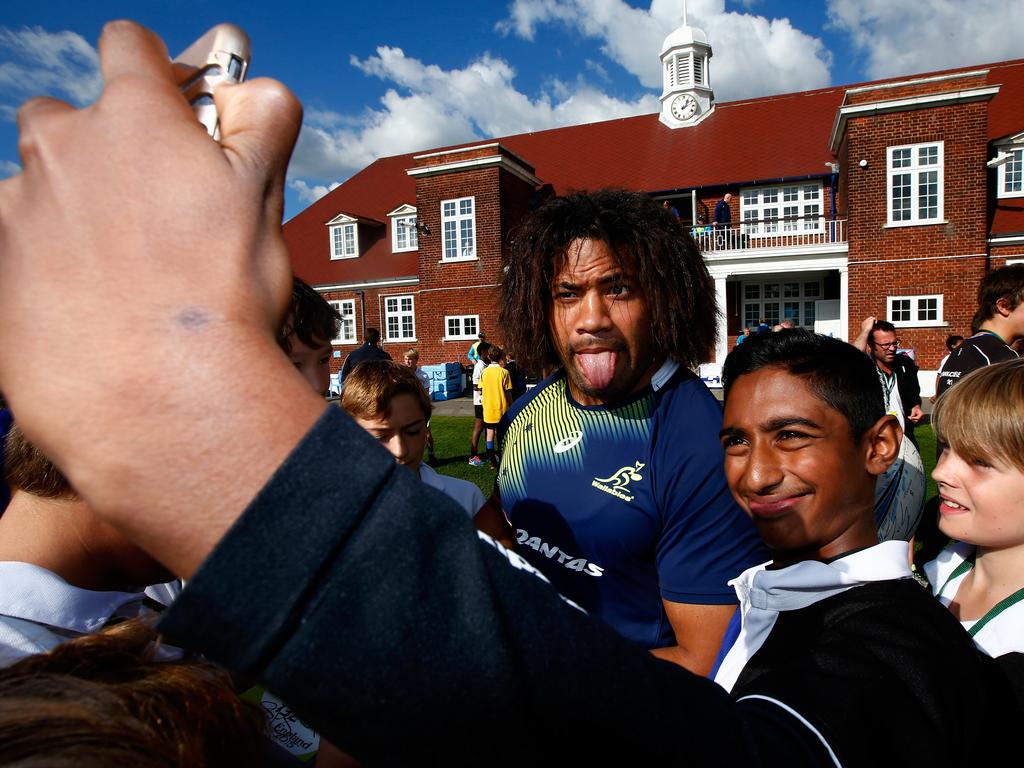 The journey was always more rewarding than the destination. Picture: Dan Mullan/Getty Images
"I was the support player and I ended up breaking my front tooth. The nerve was hanging out.
"I had a mouth guard in, but the force was that brutal it penetrated that.
"Playing through it for 80 minutes was just something you had to deal with and adapt to.
"That was definitely a big highlight."
Getting his tooth smashed off was a highlight of a season that culminated in a historic Super Rugby title?
"Yep, in those instances, it's the building blocks on the way to the destination that I find most enjoyable," he says. "That was on the road to winning that title.
"People are always focused on getting to that goal, but they forget that we're still in these moments right now.
"So you want to make the most of it."