Catch up with some of the weekend's best sports journalism from CODE
Start the week with a selection of the best sport features from CODE, Australia's home for long-form sports journalism.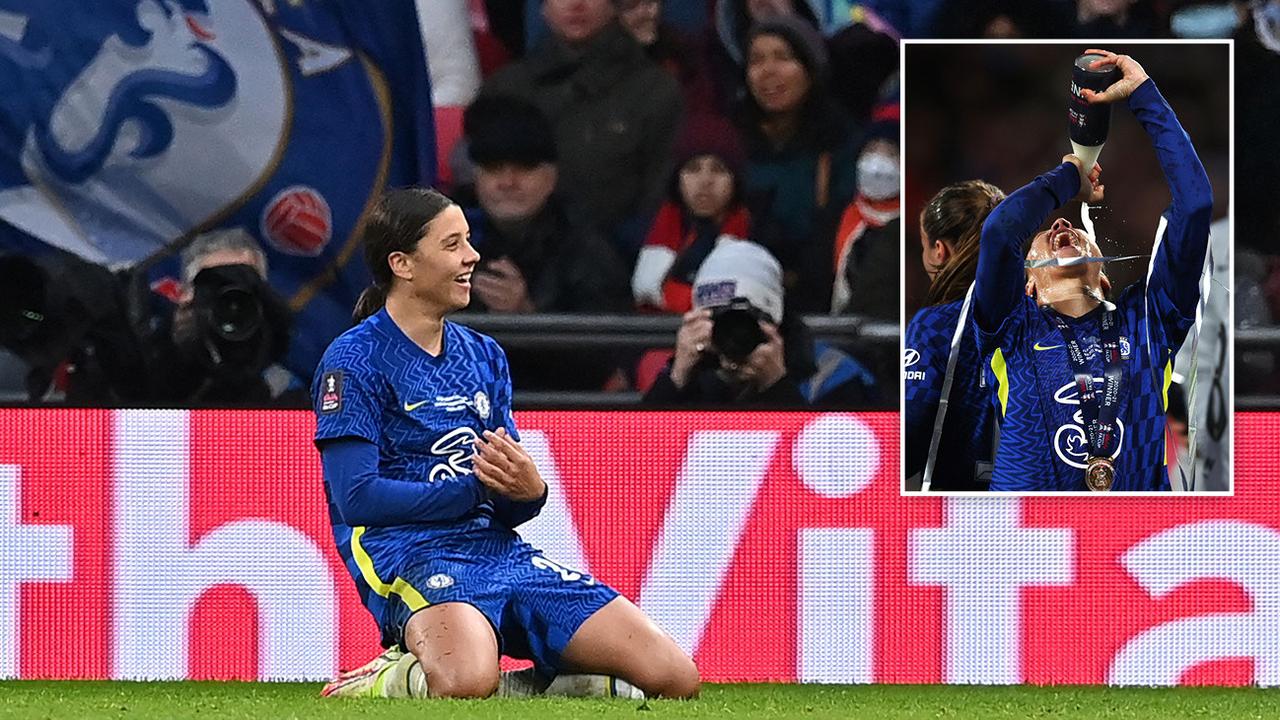 Sam Kerr celebrates during Chelsea's FA Cup win over Arsenal.
But while Kerr is rocking the world stage, former Socceroo Robbie Slater, in an exclusive CODE column, asks how far backward the men's game in Australia has fallen.
Meanwhile as the nation prepares to meet the old foe on the cricket pitch, former coach John Buchanan speaks with current coach Justin Langer about the challenges of an Ashes test on home soil.
And columnist at our partner The Times, Mike Atherton, explains how Pat Cummins must redefine the role of Australian skipper.
Subscribe now for full access on website and app (download via App Store or Google Play).
And don't forget to check out CODE's weekly podcast: CODE Words
Here's some of the other in-depth features published by CODE this week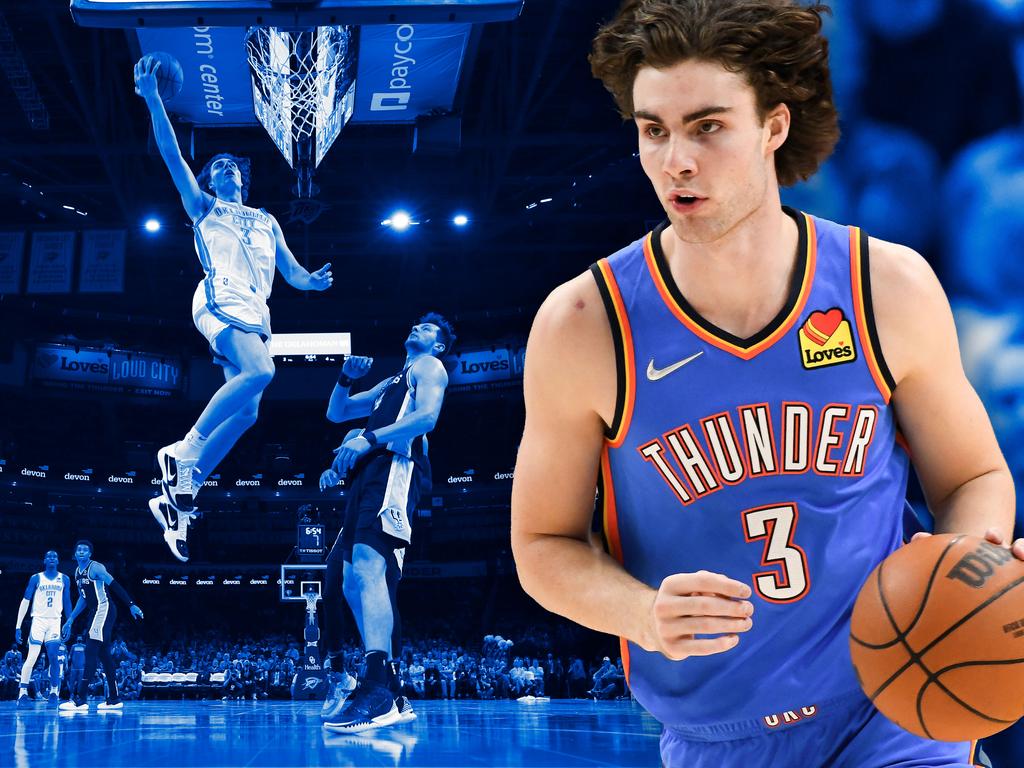 The moment a dream became reality
Giddey: Giannis' brutal welcome to NBA
Josh Giddey's initial hey-kid-you're-in-the-big-time-now memo arrived on his 19th birthday, delivered by Milwaukee Bucks superstar Giannis Antetokounmpo during a pre-season game in which the NBA champions hosted Oklahoma City Thunder.
"Giannis put his shoulder right through my chest and then dunked the ball,'' Giddey says. "That was kind of my 'welcome to the NBA' moment.''
Another followed late in round three, courtesy of Philadelphia 76ers centre Joel Embiid, who took out the Australian guard with a tough, physical block as Giddey attempted his own dunk off a fast break.
What drew the ire of the OKC home crowd and an apologetic handshake from the imposing Embiid was less interesting than what happened next: the No.6 draft pick not only dusted himself off to make both free throws en route to 19 points, seven assists and six rebounds, he then stripped Embiid of possession with his fourth steal and iced that next play with a calm three.
No hard feelings, Giddey says of the Embiid statement, but nor are any more welcomes necessary, for this is a kid who has already arrived. A product of the Melbourne Tigers, the NBA Global Academy and the finishing school that was the Adelaide 36ers via the NBL's Next Stars program, Giddey has barged through the front door of the world's premier competition in the first quarter of his rookie year.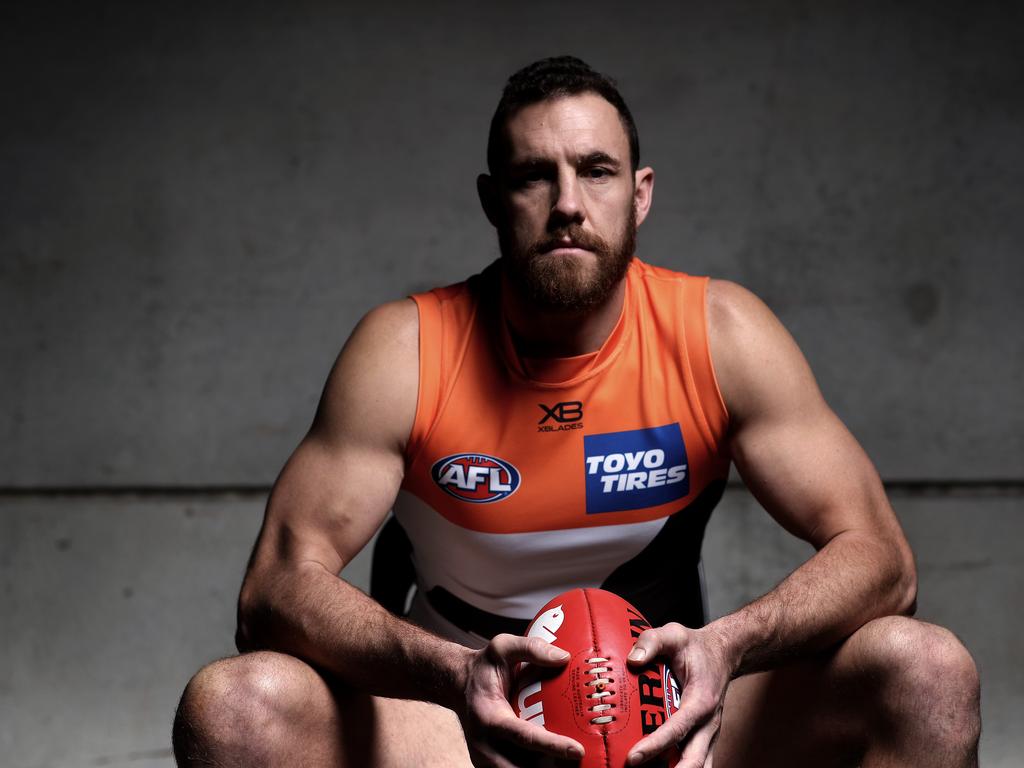 Portrait of former GWS Giants ruckman Shane Mumford. Picture. Phil Hillyard
Why the 'forever ruckman' will never say never
In the midst of a family vacation in the United Kingdom, Shane Mumford is maintaining his fitness after springing a draft surprise earlier in November.
After retiring from footy for a second time in September, the man mountain has kept alive the prospect he might yet return to ruck for the Giants for a third stint in 2022.
A premiership ruckman with the Swans, Mumford has accepted a non-playing role with the Giants next year, which includes a mentoring role for their rucks.
But the draft declaration provides a safeguard. If a ruck crisis eventuates, the Giants can pick him in next year's mid-season draft because he is nominated for the 2022 player pool.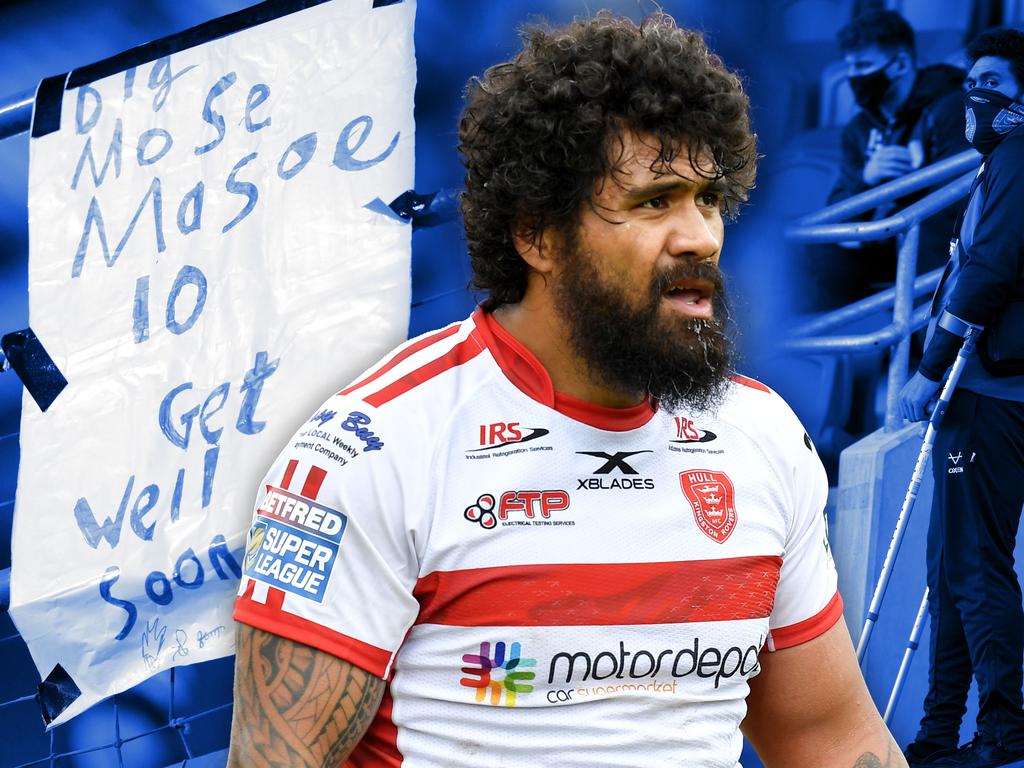 Mose Masoe and his family are back on Australian soil, ready to reunite in celebration.
Masoe returns home to restart his life
From a 15th storey balcony in hotel quarantine, Mose Masoe waves to the eager little person on the street below. It's his son Benson. These fleeting moments on a rainy Brisbane street are the longest they've seen each other in three years.
"He was 11 when we left," Masoe says. "We're coming back to a 14-year-old. We're so excited."
Until Sunday, when the family of five are released from 14 days of hotel quarantine, a wave is as good as it gets. La Niña has reduced the Sunshine State to a weeping mess so even the balcony is redundant for anything other than fresh air. The Wi-Fi in their hotel is patchy and the three kids are going stir crazy, but Mum and Dad are reluctant to complain.
Like everything that has happened in their lives since January 12 of last year, this situation requires patience and perspective.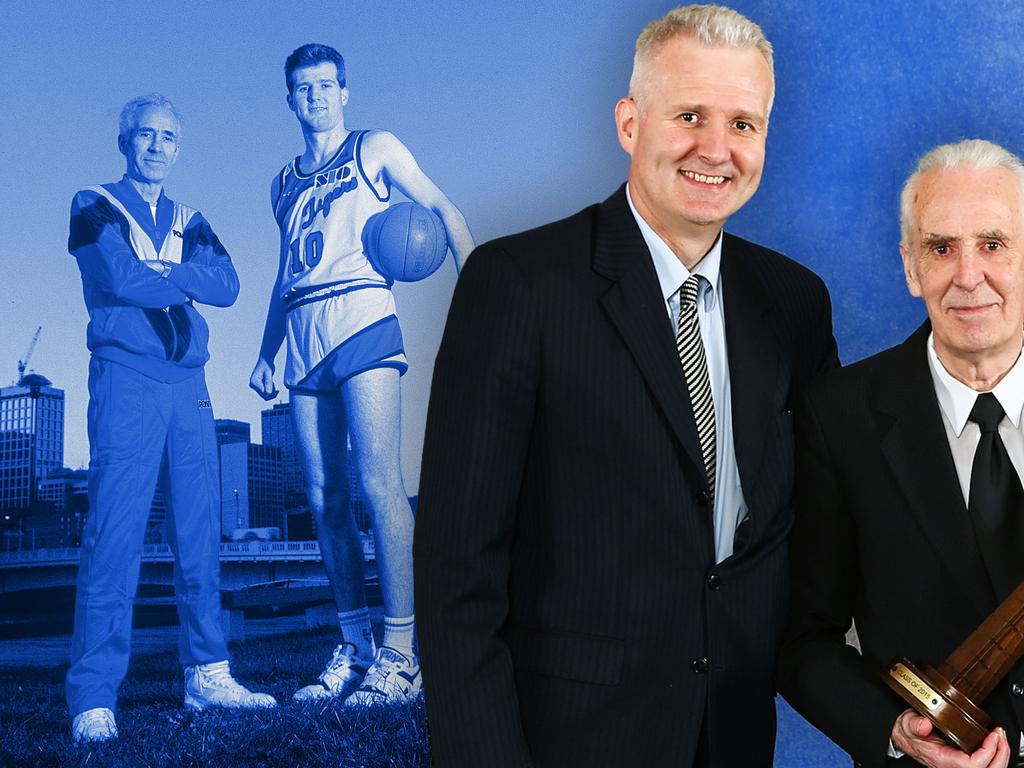 The Gazes' - 'You're always part of the family' 
The phone call Lindsay Gaze spent his life earning
The first phone call Boomers coach Brian Goorjian made on the morning after Australia's historic Olympic bronze medal-winning match in Tokyo was to the most influential figure among several across his long career.
The Gazes are the first family of Australian basketball and the humble Lindsay its patriarch; not just one of the founding fathers of the local game but the sire of Andrew, its favourite son.
By then, Goorjian – an unofficial member of the extended clan, having lived in the Gaze home next to the Albert Park stadium when he first arrived from the US to join the Melbourne Tigers in 1977 – had seen Andrew's emotional reaction on live TV that memorable Saturday night. One that resonated around a nation where so many were not just invested but captive in lockdown.
A nation, indeed, that had watched in tracky dacks and ugg boots from Covid-sagging couches and shared Gaze junior's tears. A medal. Finally.