Cooper Stephens to make his debut for Geelong Cats against Greater Western Sydney Giants in round 8
From the small town of Colac to the bright lights of the AFL, Cooper Stephens' 'dream' journey to the big leagues has not been easy.
IT has been a "dream" more than two years in the making, but Cooper Stephens will finally make his debut for Geelong on Saturday.
The Cats' first pick in the 2019 AFL draft has endured injuries and setbacks that date back to his draft year, but after strong form in the VFL, Stephens has been selected to face the Giants.
Stephens said getting the news was worth the wait.
"I was actually at the club, doing some recovery in the sauna and missed a call from Chris (Scott)," he said.
"I had to chase him up and call him back, but he told me I was debuting, which was really exciting.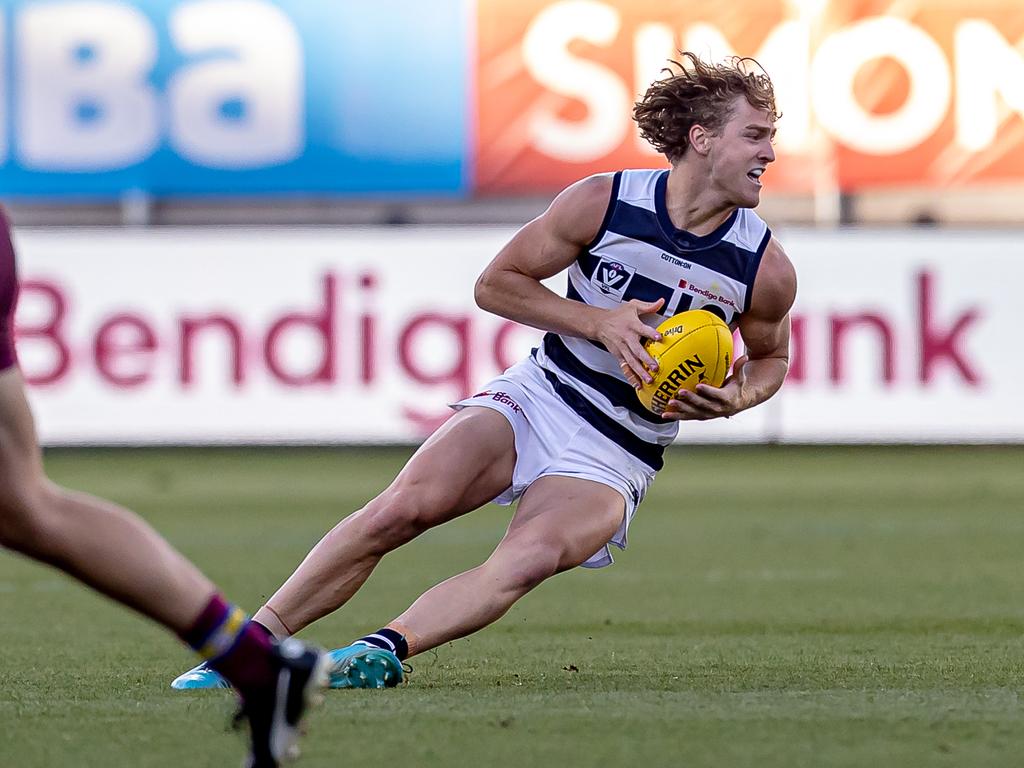 Cooper Stephens in action for Geelong VFL. Picture: Arj Giese.
"There's been a lot of ups and downs with injuries and Covid in the last couple of years which has been devastating, but I've had a great support network around me."
Playing through the midfield, Stephens has averaged 22.8 disposals through the first five games in the VFL season, as well as 5.4 marks and 4.4 tackles.
Stephens said his role would not change in the jump into the AFL team.
"My job will be similar to what I was playing in the VFL, so mainly inside midfield and then onto a wing," he said.
"The messaging has been pretty similar from everyone, they're all telling me to be myself.
"They're saying I've been picked for a reason, I need to back myself, the support has been great."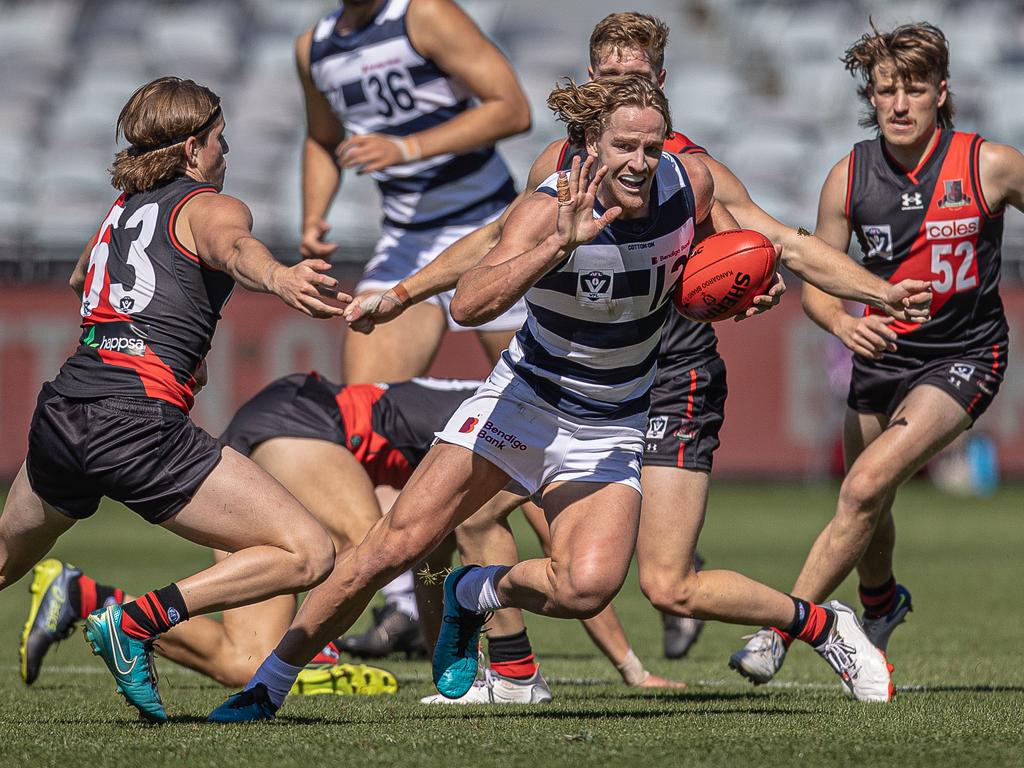 Cooper Stephens in action for Geelong VFL. Picture: Arj Giese.
Stephens' desire to make the AFL was apparent at 13 years old, when he played under Colac under-16s coach Brendan Hammond in 2015.
Hammond said Stephens' determination matched his ability.
"He was playing against kids two or three years older than him, but you could tell he was a really good player then," Hammond said.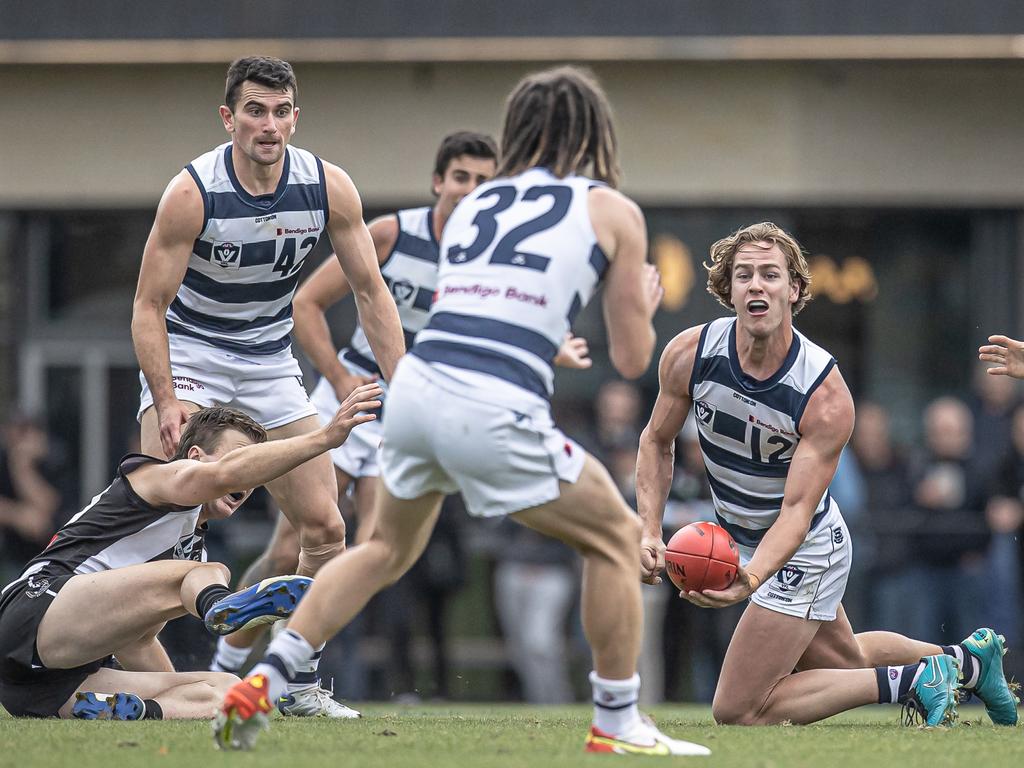 Cooper Stephens in action for Geelong VFL. Picture: Arj Giese.
"Being a younger player, he played a little bit of everywhere because he was a bit smaller than some of his teammates and opponents, but he always found himself around the footy.
"He's worked his butt off, he's had a terrible run of injuries but you know it's what he's wanted this whole time.
"He just wants to play footy."
Originally published as Cooper Stephens to make his debut for Geelong Cats against Greater Western Sydney Giants in round 8