Logue Down: Ben Simmons injury news, unavailability for Brooklyn Nets v Boston Celtics playoffs
As Ben Simmons endures hit after hit from critics, it's about time someone came to his defence. After all, there is one simple reason preventing him from hitting the court, says MATT LOGUE.
Ben Simmons has copped a heap of criticism in the past year, a lot justified, but this time we need to get off his back. Literally.
It seems everyone in the hoops world has had a pot shot at Simmons.
From his shooting struggles with Philadelphia during last year's playoffs to his ugly trade exit from the 76ers, the polarising Aussie guard has been public enemy No.1.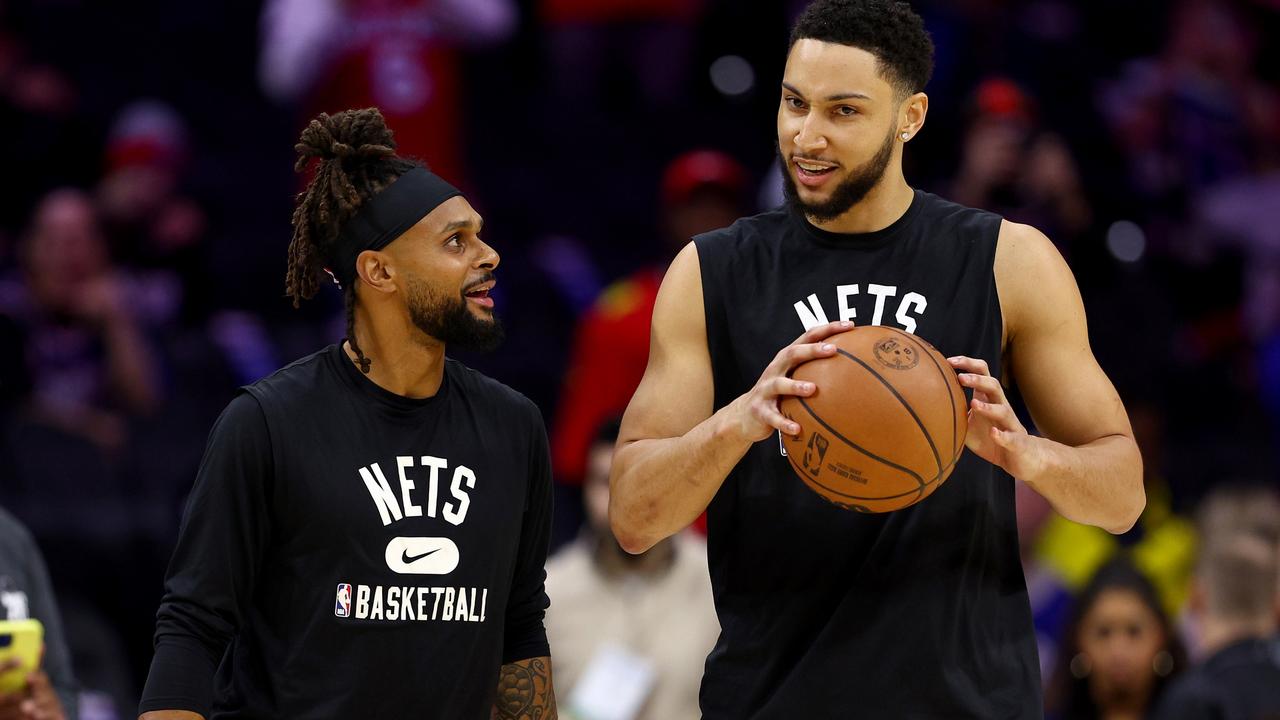 Ben Simmons with Nets teammate Patty Mills.
The vitriole aimed at Simmons reached another level this week when he was ruled out of Brooklyn's Game 4 first-round clash against the Boston Celtics.
The news prompted well-known analyst Stephen A. Smith to blast Ben with one of his stereotypical sprays.
"I feel bad for anyone who is his teammate. He quit on LSU, he quit on the Philadelphia 76ers and now he ain't showing up for the Brooklyn Nets," Smith said on the ABC broadcast.
"He ain't going to war. He's not going into the Octagon or the boxing ring. It's pulling teeth to get this man to play basketball."
Smith is known for his savage assessments, which he can nail, but this time he is barking up the wrong tree.
Here are the facts.
Simmons hasn't played for over 10 months due to a back injury and mental health issues as a result of his playoff struggles and dramatic departure from Philadelphia.
He has been hitting the rehab hard since arriving in Brooklyn.
Simmons wants to join superstar Nets teammates Kevin Durant and Kyrie Irving. He has spoken with conviction and confidence about his high hoops IQ being able to assist Kyrie and KD, but his back hasn't recovered.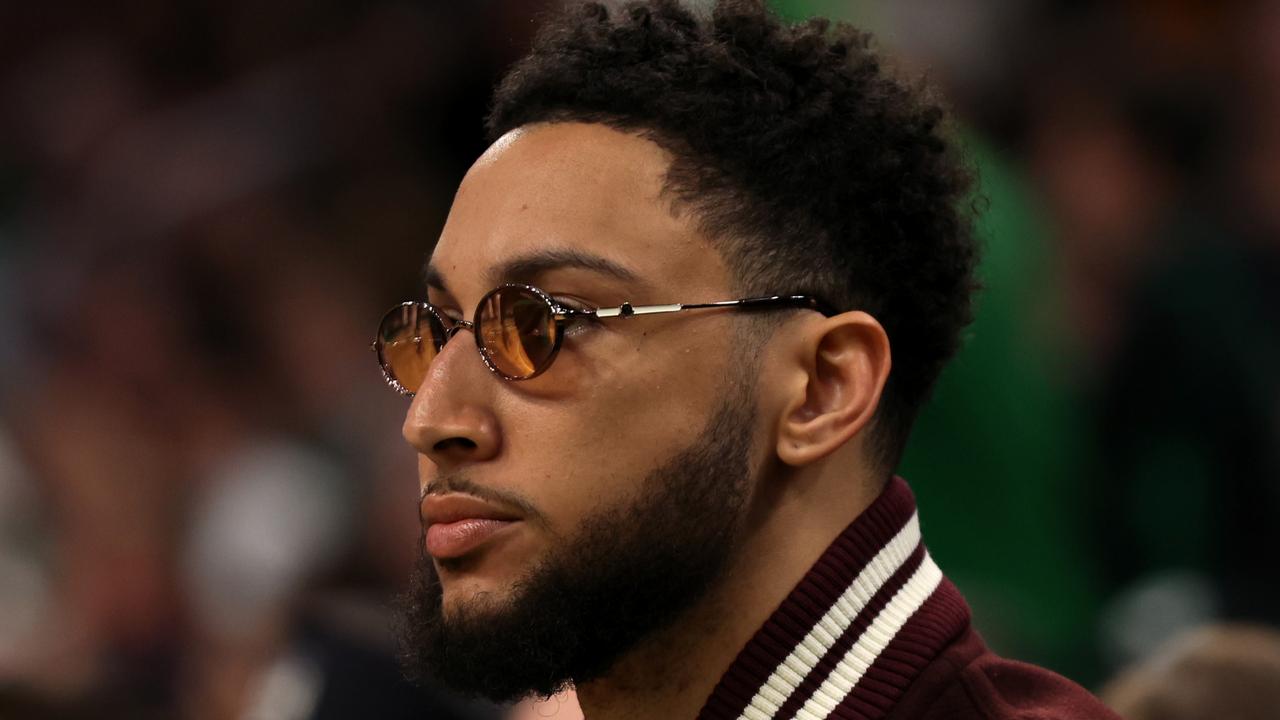 Simmons is a favourite target among critics.
Simmons has even progressed to four-on-four drills with contact, but still no luck.
Yet Stephen A. wants Ben to ignore his back and just play in the series against Boston.
It makes no sense. Ben is busted and what difference could he really make in a series where the superstar Nets trail 3-0?
Sure, Simmons is a brilliant defender but how is he going to stop Celtics stars like Jayson Tatum and Jaylen Brown when he hasn't played for over 10 months?
While sitting on the sidelines, he also hasn't dealt with his shooting demons from last year's playoffs.
And Stephen A. wants Ben to conquer those struggles against the NBA's best defence in Boston?
Please.
Simmons has deserved some criticism in the past year, but on this occasion, it's time we got off his back.
'Pathetic' Simmons cops world-class spray
Ben Simmons, who has missed the entire 2021-22 NBA season, was listed by the Brooklyn Nets as out for Monday's fourth game of their playoff series against Boston.
And Stephen A. Smith didn't hold back about it.
The Nets are on the verge of being swept by the Celtics, trailing 3-0 in the best-of-seven first round matchup, but had hoped Simmons might be over the back pain that has sidelined him.
Instead, the 25-year-old, who was obtained from Philadelphia in a blockbuster February trade that sent James Harden to the 76ers, will sit in street clothes once again.
"I feel bad for anyone who is his teammate. He quit on LSU, he quit on the Philadelphia 76ers and now he ain't showing up for the Brooklyn Nets," Smith said on the ABC broadcast.
"We can point to all the excuses and rational behind it that we want to – I do recall that despite him not playing he still filed a grievance to collect $20 million that he has not earned. This is one of the most pathetic situations I've ever seen in my life.
"He ain't going to war. He's not going into the Octogon or the boxing ring. It's pulling teeth to get this man to play basketball.
"It's pathetic, it's sad and at the end of the day when the NBA gets to the collective bargaining table and they go after players in terms of a pay for play stipulation in the agreement, it's going to be called the Ben Simmons rule."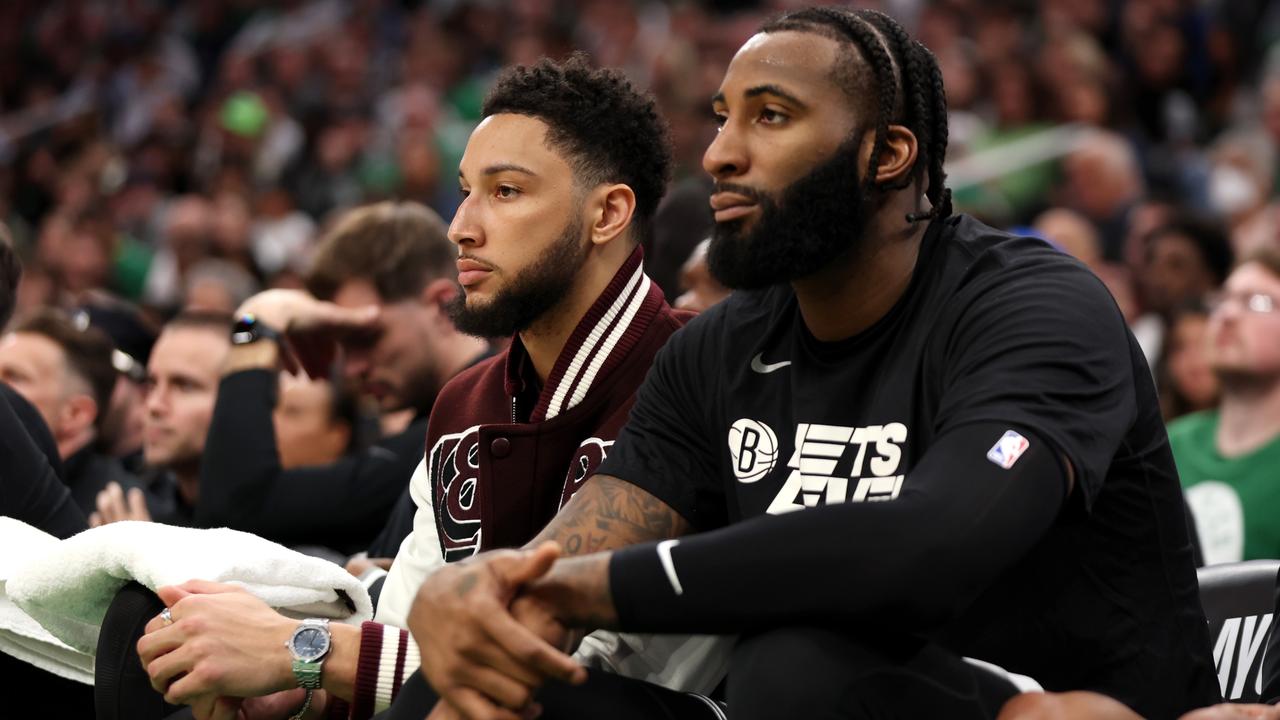 Ben Simmons has yet to play this NBA season. Picture: Getty
He had been working to overcome the back pain and even worked out with some of his teammates, but renewed back pain scuttled any thoughts of inserting him into a lineup to produce some much-needed spark for the Nets.
Celtics stars Jayson Tatum and Jaylen Brown have sparked Boston to the brink of the second round while the Boston defensive effort has been able to shut down Brooklyn stars Kevin Durant and Kyrie Irving at crucial times in the series
WHY GIDDEY IS DIFFERENT TO SIMMONS
Josh Giddey has hailed Brooklyn superstar Kevin Durant the NBA's biggest trash talker on a night when he reaffirmed his commitment to the Boomers.
A bumper crowd was on hand at the Waterview at Sydney's Olympic Park last Thursday for a meet and greet with Giddey.
The Melbourne-born guard, who excelled in his maiden NBA season at the Oklahoma City Thunder, spoke candidly as he shared stories from the world's best basketball league.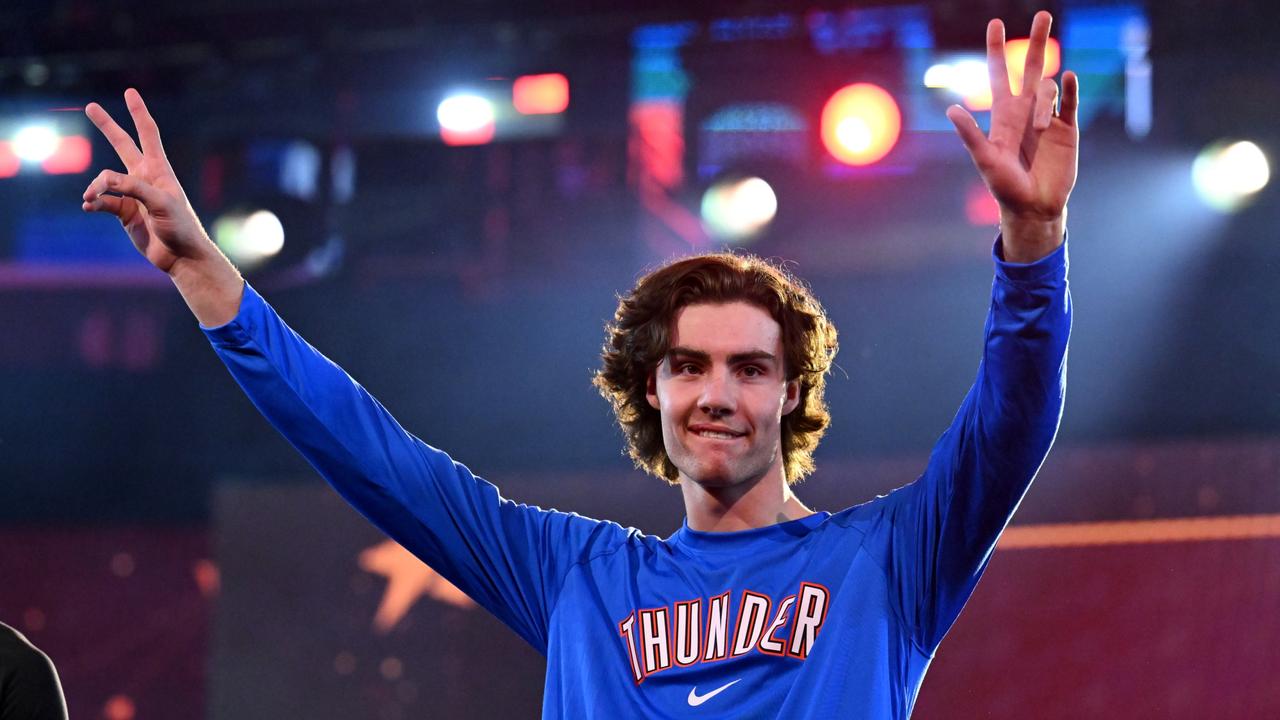 Josh Giddey is fully committed to the Boomers cause.
Giddey was particularly passionate about his desire to play for Australia after missing last year's Tokyo Olympic campaign.
He revealed he was 'heartbroken' not to make the final cut for Tokyo, but being drafted at No.6 in the 2021 NBA draft was the 'silver lining'.
Giddey is now determined to don the green and gold at next year's World Cup and at the 2024 Paris Olympics.
Basketball Australia won't have the same problems with the Thunder guard that they experienced trying to secure Ben Simmons for international duties.
Giddey spoke about his excitement to play alongside the likes of Josh Green, Matisse Thybulle, Jock Landale and Dante Exum.
He wants to ensure the Boomers remain successful for years to come to honour the hard work of the players who have come before the current crop.
Giddey is back home spreading the basketball gospel.
Giddey's commitment to the Australian national team was music to the ears for legendary big man Luc Longley, who was in attendance.
Longley had the opportunity to ask Josh a few questions, including how he plans to navigate the NBA megastar world of private jets and parties.
"The NBA can be a circus," Giddey conceded.
"But I've never wanted to be involved in all that (off the court).
"For me, it has been about staying humble and grounded."
Giddey excelled in his rookie NBA season, but it wasn't all triple doubles.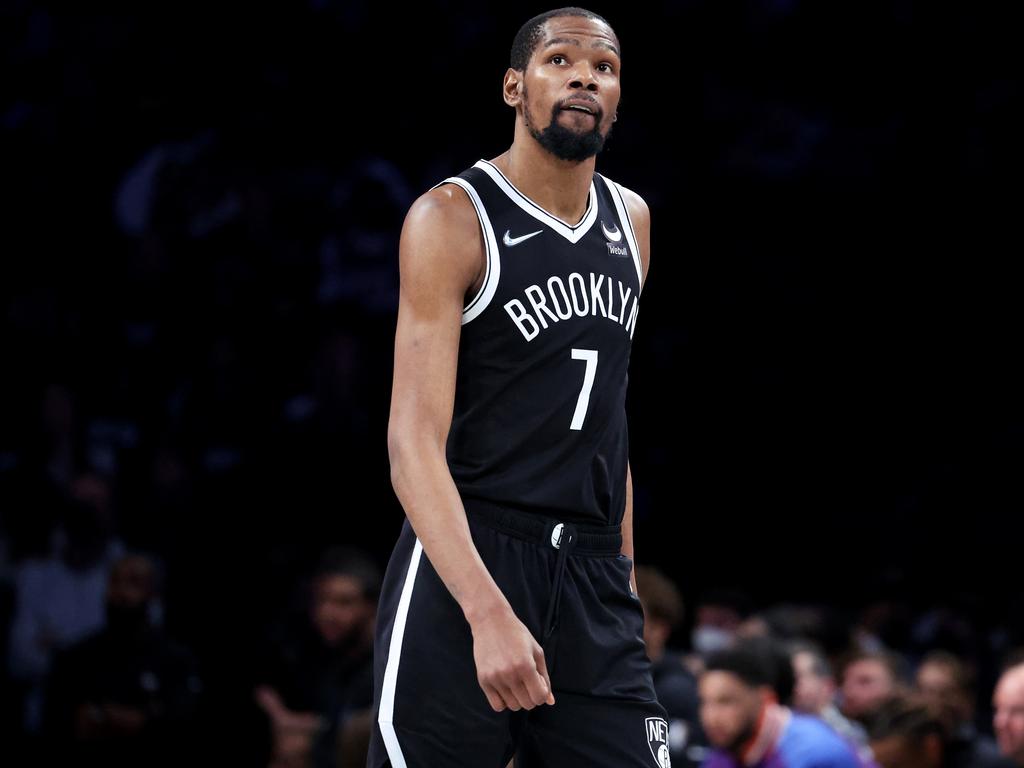 Josh Giddey ranks Kevin Durant as the NBA's No.1 trash talker..
The 19-year-old revealed he hit a wall midway through the 82-game season and lost motivation.
Giddey admitted it took him a while to get over the slump, but thankfully he had the support of countless people.
He revealed he reached out to Boomers great Andrew Bogut for advice on how to navigate the brutal NBA schedule, including the inevitable flat spots.
Giddey is a testament to himself and his family with the way he conducts himself in a humble, respectful, and classy manner.
He is set for a big future in the NBA, and you can guarantee that his hardworking ways will ensure the league's bright lights won't result in a big head.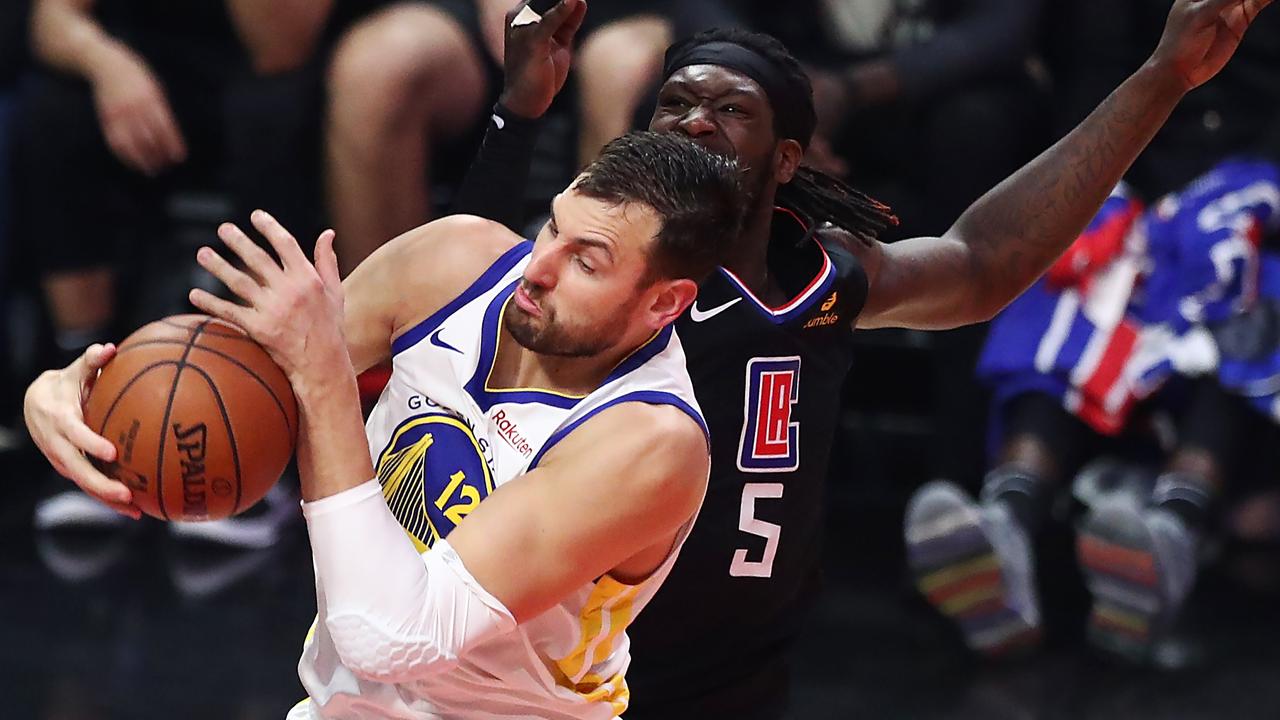 Giddey says he's reached out to Andrew Bogut for advice.
PUSH FOR ROOKIE AWARD TO CHANGE
The NBL will look closely at the qualification process for the Rookie of the Year award in the off-season.
Ideally the finalists and winner of the award would be a rookie, in terms of that season being their first professional campaign.
This hasn't been the case in the past, with the likes of LaMelo Ball having played professionally in Lithuania before joining the Illawarra Hawks via the NBL's Next Stars program in 2019.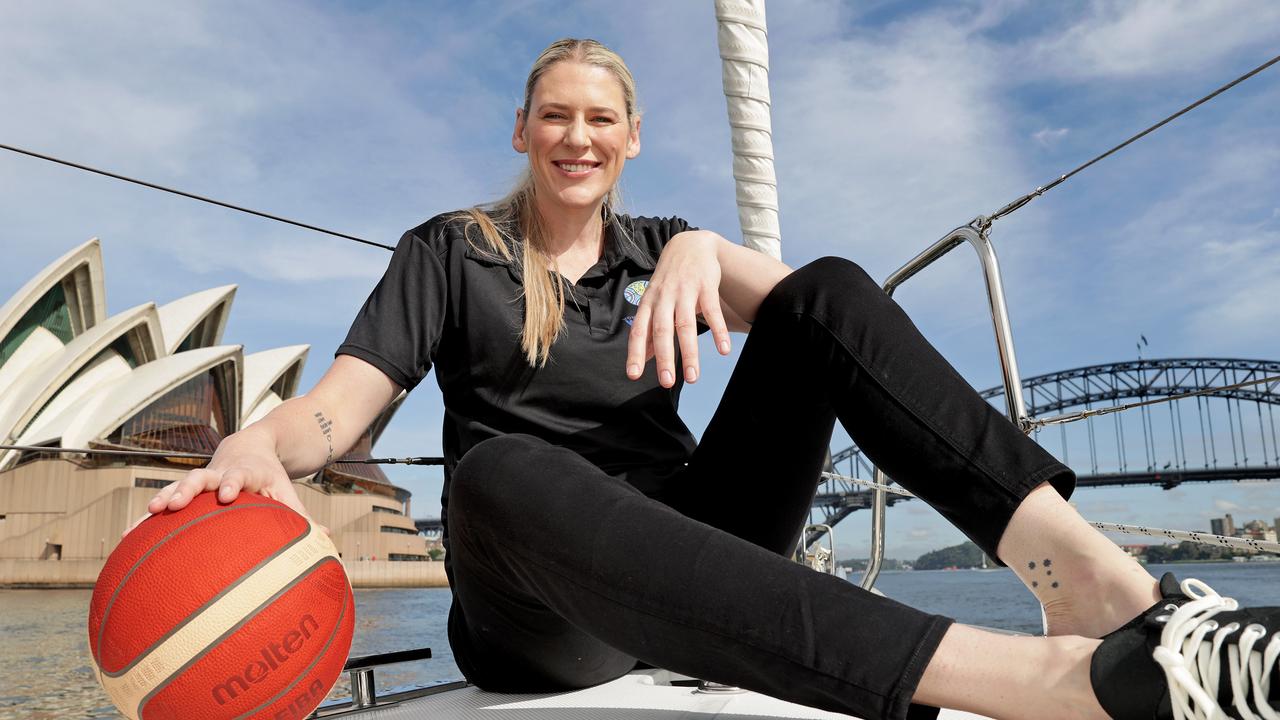 Lauren Jackson has made quite an impact in the first weekend of her comeback.
THE GOAT RETURNS IN STYLE
Lauren Jackson will be 41 next month and she retired from basketball in 2016, but it didn't stop Australia's hoops GOAT from starring in her comeback to the court for her hometown Albury Bandits on Saturday night.
Jackson finished with 21 points, including five threes, five rebounds and one block in a 78-61 win over the Central Coast in the NBL1East competition.
You can't overstate the importance of LJ coming back to inspire the next generation of women's basketballers.
Jackson backed up her maiden performance, with a whopping 36 points and 15 rebounds in just 19 minutes in her second game on Sunday.
It's fair to say, LJ hasn't lost her touch.
MILLS THE MAN
When it comes to respect, Boomers and Brooklyn guard Patty Mills personifies the word.
Mills has always conducted himself with class, on and off the court, so it was fitting over the weekend when he was awarded the Joe Dumars Trophy for winning the 2021-22 NBA Sportsmanship Award.
The annual award is designed to honour a player who best represents the ideals of sportsmanship on the court.
Each NBA team nominated one of its players for the NBA Sportsmanship Award.
From the list of 30 team nominees, a panel of league executives selected one finalist from each of the NBA's six divisions.
Current NBA players selected the winner from the list of six finalists, with nearly 300 players submitting their votes through confidential balloting conducted by the league office.
Mills credited his family and culture for helping him become the man we see today.
"It was another one of those recognitions that you don't really set out to achieve in a lifetime," Mills said.
"You just go about your day-to-day business and be who you are, but the recognition is cool.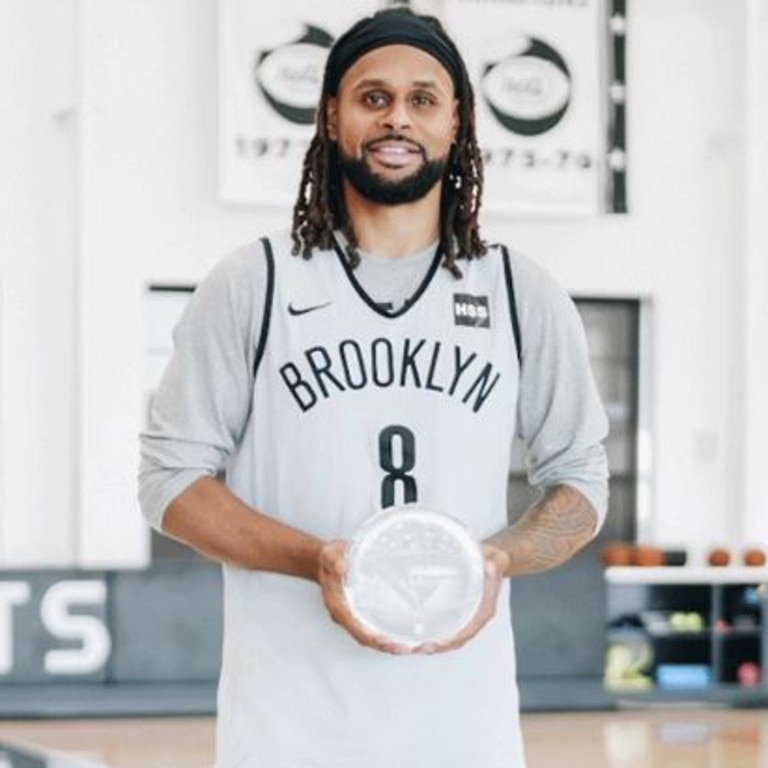 Patty Mills with the special award.
"The coolest thing about it is that it is your peers, your teammates, the players you play against who vote.
"I guess it is a credit to my family, my parents, my upbringing and my culture specifically and all the values that I have been taught growing up."
LIKE
The Tasmania JackJumpers. Who would have thought the JackJumpers would win 17 of their 28 games in the club's maiden NBL season?
Tasmania coach Scott Roth has done an incredible job to instil a winning culture and a toughness within his charges.
Roth spoke to the pumped-up home crowd after the JackJumpers defeated Melbourne United in their final round game.
"We've established a culture that will be here for a very long time," Roth said.
"My entire staff has been amazing, and these players have been amazing.
"From day one we wanted to defend the island and make Tasmanians proud.
"This is your team. It has been an amazing ride and I hope I see you next week."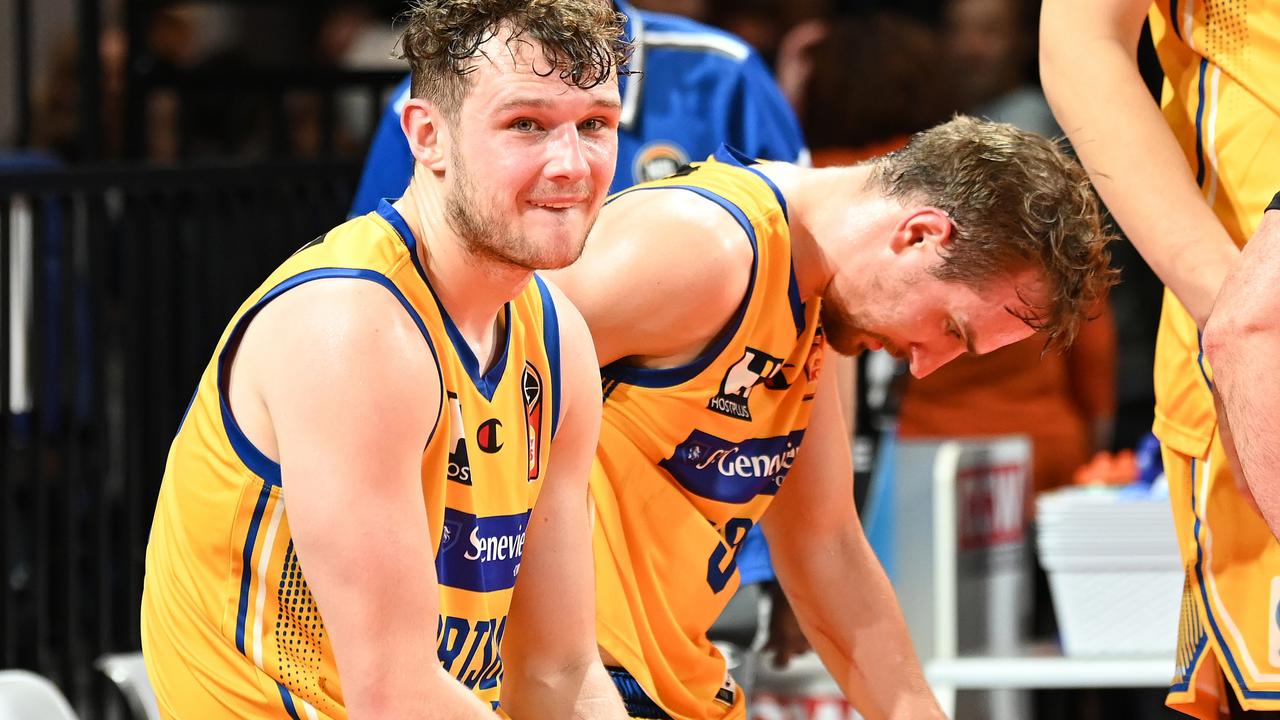 The Bullets only had seven players available for their final game.
DISLIKE
The Brisbane Bullets' season may be over, but it was disappointing to see the Bullets only suit up seven players to take on Cairns on Saturday night.
The integrity of the league needs to see all players available, regardless of your standing in the season.
Plus, the Brisbane fans deserve to see a strong product right until the season ends and wouldn't the Bullets want to finish the year strongly for pride?
On another note, Sydney Kings star guard Jaylen Adams has picked the worst possible time to get sick with the flu.
Adams missed the final two games of the season, including Sunday's blockbuster clash against arch rivals the Illawarra Hawks.
SHOOSH
The Illawarra Hawks could have played their semi-final home game against the Sydney Kings at Qudos Bank Arena due to a scheduling clash at the WIN Entertainment Centre.
Thankfully, Hawks officials were able to resolve the problem, which would have created a significant disadvantage.
Originally published as Logue Down: Ben Simmons injury news, unavailability for Brooklyn Nets v Boston Celtics playoffs