Mackay will host AFLW fixtures in 2022 at Great Barrier Reef Arena
First it was the NRL, then international cricket and the WBBL came to town. Now the region's run of top-level sporting codes will continue in Mackay for 2022.
Mackay's impressive run of hosting elite-level sport will continue into 2022, with the AFLW set to schedule fixtures in the region.
The sugar city hosted the NRL, including two semi-finals, international women's cricket and nine WBBL games in its sporting precinct, but the Gold Coast Suns will add to the list in February.
Gold Coast Suns' head of women's football Fiona Sessarago said it was great to head back to Mackay after missing out in 2020.
"It's fantastic Mackay has the ability to host elite sport and we love every opportunity we get to travel to Mackay, so we'll eagerly be waiting for the AFLW fixture release in the coming weeks," she said.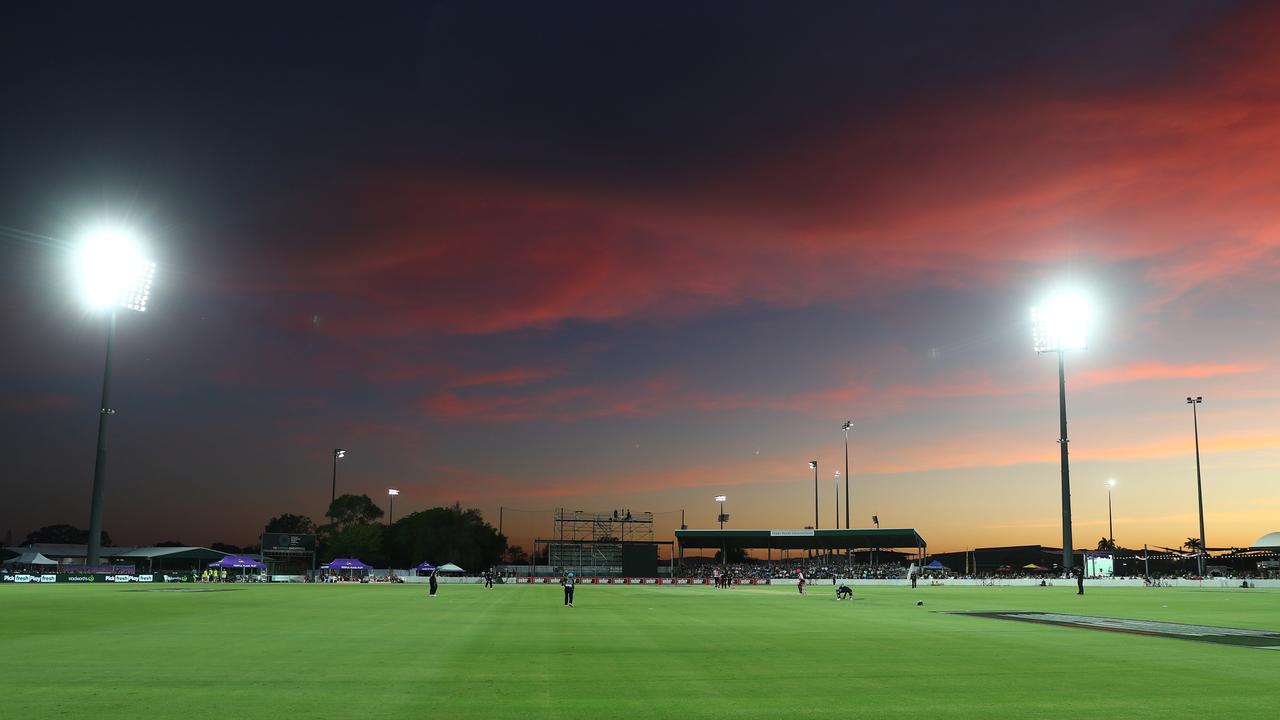 General view during the Women's Big Bash League match between the Brisbane Heat and the Sydney Sixers at Great Barrier Reef Arena, on November 13, 2021, in Mackay, Australia. Picture: Chris Hyde
"Unfortunately we didn't get a chance to head up to Mackay last year so we are hopeful of being able to return to the Great Barrier Reef Arena in 2022.
"The city of Mackay has been a great supporter of our AFLW program and I know our local players Lauren Bella and Wallis Randell are extremely excited to get back up there to play in front of friends and family and make the Mackay community proud."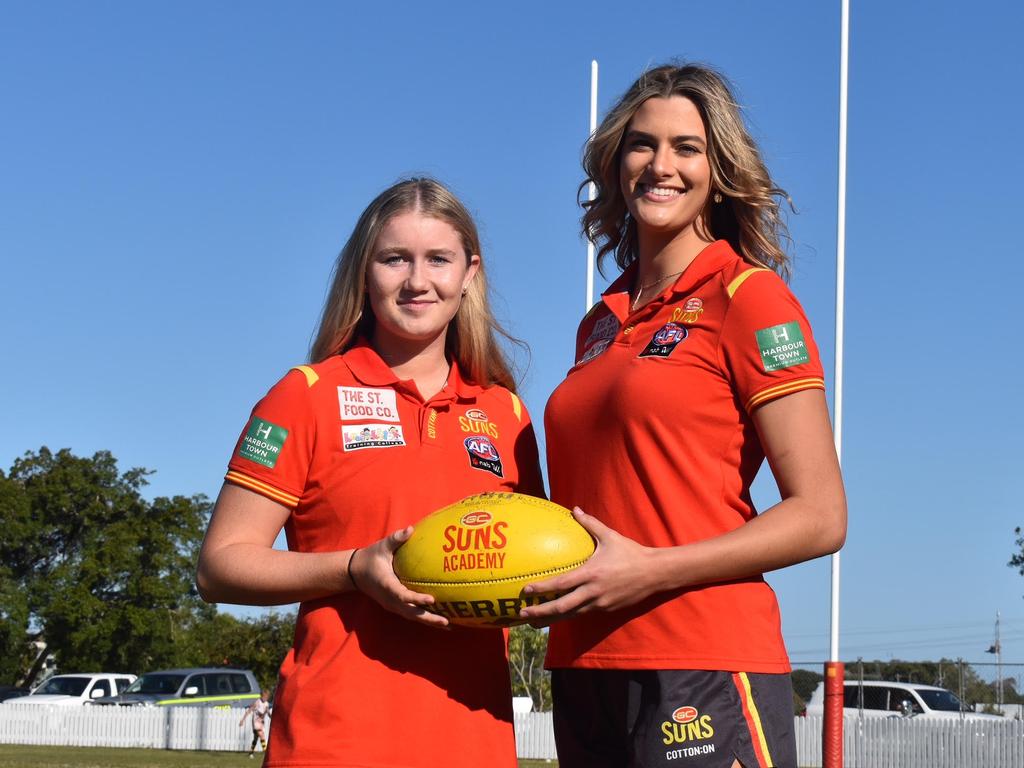 Wallis Randell (left) and Lauren Bella of the Gold Coast Suns AFLW side back in Mackay, August 28, 2021. Picture: Matthew Forrest
AFL Mackay competition manager Joshua Rhodes said it was a great sign for the region that elite sport teams wanted to travel to Mackay.
"It's pretty awesome for us because women's sport, especially AFL, has absolutely boomed in the region and we've capitalised on the elite game coming here," he said.
Jamie Stanton of the Suns handles the ball during the round five AFLW match between the Gold Coast Suns and the Geelong Cats at Great Barrier Reef Arena on March 06, 2020 in Mackay, Australia. Picture: Albert Perez
"It shows the benefits for the Mackay region, we've had the NRL and cricket here recently and having these elite sports is nothing but good news for the region.
"When you've got young kids going to watch this elite sport, the next thing they want to do is go play whatever it is they're watching."

Originally published as Mackay will host AFLW fixtures in 2022 at Great Barrier Reef Arena