Mike Atherton: England can't go on with Chris Silverwood-Joe Root combination after Ashes capitulation
England coach Chris Silverwood has maintained he is still the right man for the job. The sad reality is that he and Joe Root failed to galvanise the team, writes MIKE ATHERTON.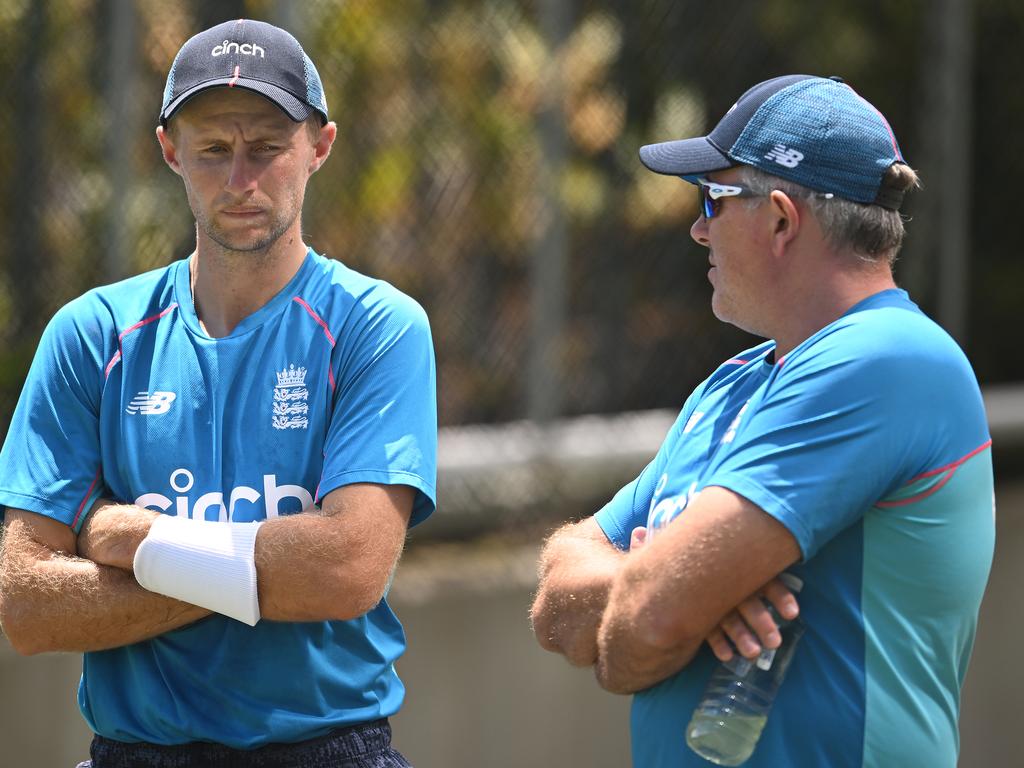 England was lacklustre this summer under coach Chris Silverwood and captain Joe Root. Picture: Steve Bell/Getty Images.
The day after one of the most embarrassing capitulations ever seen, when his team ran up the white flag, the England head coach, Chris Silverwood, insisted that he was the right man to lead the team into the future. He maintained that the players still play for him and Test captain Joe Root, despite the obvious evidence to the contrary.
The final ball, when Ollie Robinson backed away so far as to be off the cut strip, is set to be the defining image of the series. It will be played over and over again here in Australia as evidence of a team who had been broken and lost their stomach for the fight. Despite this, Silverwood made a plea to be given the chance to put things right, while admitting that he has received no assurances over his role.
"I do believe they are still playing for us," he said. "The comments I've had from the dressing room suggest that as well . . . My job's going to be under scrutiny. We all know that. I would love the chance to put some of this right. I think I can do that. I know I am a good coach. I would love to be given the opportunity, but there are certain things out of my hands at the moment."
It was a bright and warm morning in Hobart, as Silverwood was speaking on what should have been the scheduled fourth day of the Test and the penultimate one of the series. Sydney is normally the scene for the dismal post-mortems of recent Ashes tours, but instead players were seen out walking the streets of the pleasant capital of Tasmania, which is slightly more laid-back than the mainland. There has been a more muted reaction as a result.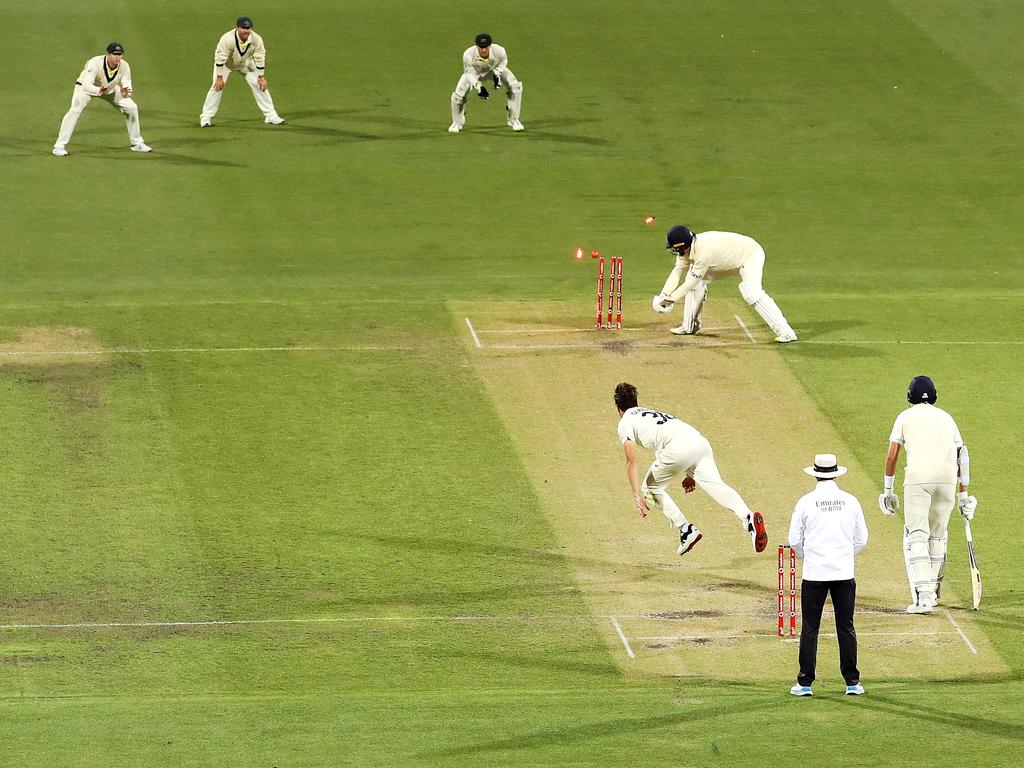 Ollie Robinson's fall to Pat Cummins, batting on the cut strip, encapsulated England's dire Ashes campaign. Picture: Mark Kolbe/ Cricket Australia via Getty Images.
After a helter-skelter series, rushed through in 40 days flat, a variety of commercial flights await them, although Dawid Malan, fresh to fatherhood, had already said his goodbyes, to get his first glance at his baby daughter. His predicament during the final Test, as he waited nervously on news of his baby's premature arrival, was a reminder of the realities of touring life.
These challenges, of Covid restrictions and bubbles, have been a constant theme of the past two weeks, as those in positions of authority have sought to absolve themselves of responsibility. A week ago the Ireland cricketer Paul Stirling expressed the general disquiet felt by cricketers who were told that restrictions were initially a public health matter, but are now seem to be a commercial consideration primarily.
After Melbourne, Ashley Giles, the managing director of England men's cricket, went as far as to suggest that these considerations had prevented the management from thinking about performance, and that they were primarily concerned with their players' wellbeing. Two days ago Root made this point after the match and Silverwood implied that these restrictions had impacted England's on-field performance too.
As well as Covid restrictions, the English domestic game has been in the firing line. Immediately after the match, Root talked of the changes that he would like to see in the county game and that any success is in spite of, not because of, the domestic system. Silverwood talked at length about creating the "platform" at home to narrow the gap between the first-class and international game. England's hierarchy are good at losing cricket matches and better at passing the buck.
All these factors may offer some mitigation, but the primary job of captain and coach is to get the best out of the players before them, and that, rather than any broader considerations, is what they must be judged on. No one who has tuned in to this Ashes series could possibly say that England are playing anywhere near their potential. They are less than the sum of their parts.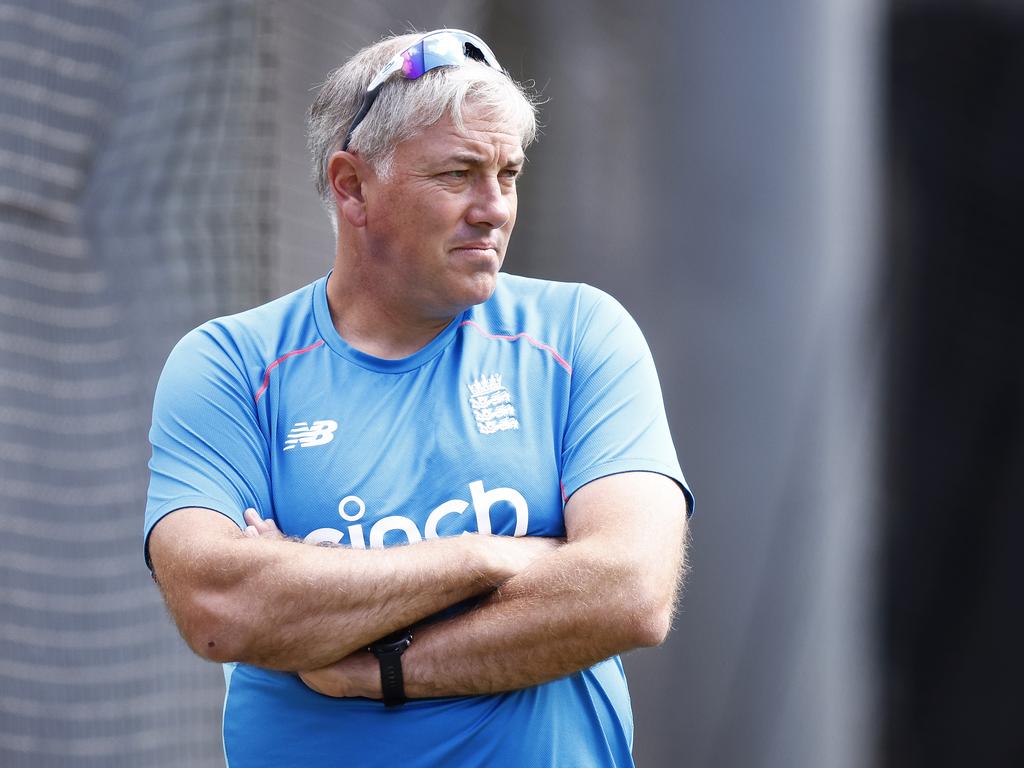 Chris Silverwood believes he is still the right man for the job. Picture: Daniel Pockett/Getty Images.
The combination of Root and Silverwood is clearly not galvanising the team, nor some individuals who are regressing. Despite what should be obvious, there is an acceptance that Root will be asked to continue — because of the paucity of alternatives — and, if so, he surely needs a different voice alongside him. Both Root and Silverwood are very similar characters, quite placid and calm, and thoroughly likeable men, but there is little light and shade.
The best combinations of captain and coach that England have enjoyed — Duncan Fletcher with Nasser Hussain and Michael Vaughan, for example, or Andy Flower with Andrew Strauss — have demonstrated a capacity to drive their teams forward with conviction. There was always plenty of carrot, but a bit of stick too. The present environment feels cosy. A little tough love is required.
When, after the match, Root was asked about whether he and Silverwood were too similar, he said: "Clearly we have very similar personalities but there may be times where we need to be a bit harder . . . but with everything else [Covid etc] getting the balance right is quite important. You've got be quite respectful. I wouldn't say it is cosy."
This was a theme of Silverwood's answers, too: "I'm not scared to show my teeth, but especially with the situation that they are living in I try and work through things with them more than shout at them or growl at them. I'll have to reflect on things honestly as well, because I am not the finished article as coach. I want to get better all the time. I'm not afraid to show my teeth, but you wonder sometimes in hindsight whether you should do it more, but then does it make it less effective?"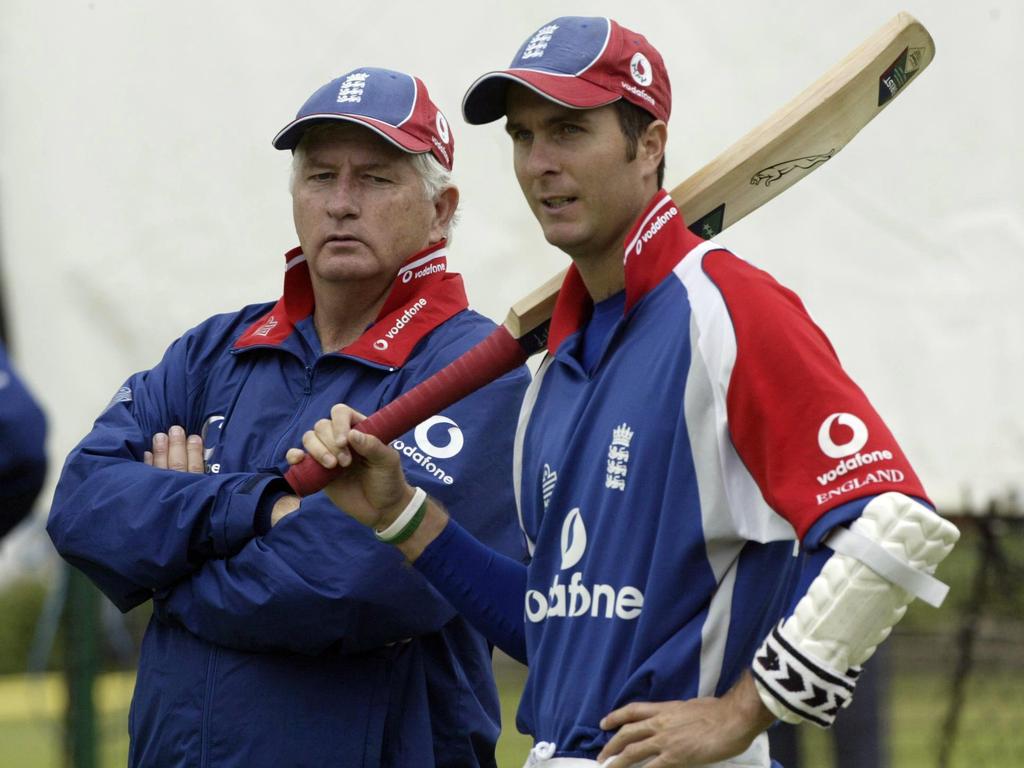 England's best coach-captain combinations, like Duncan Fletcher and Michael Vaughan, always drove the team with conviction. Picture: Nick Potts/PA Images via Getty Images.
With this Ashes series beginning so soon after the T20 World Cup, and with the T20 matches in the Caribbean starting in a few days' time, it should be obvious to everyone that doing the head coach's job across formats is too big a role for one man. Can one person really lead a red-ball reset while also trying to win a World T20 at the start of the winter? A move to split coaches would increase the potential talent pool as well.
Silverwood acknowledged the difficulties where his staff is concerned, which highlights just how difficult coaching across formats is under present schedules: "It presents problems when you are losing staff. Obviously Paul Collingwood went away [to the Caribbean for the T20s] and that's not ideal, really, because I want my assistant coach here with me at this point. With the crossovers, we are shipping people in and out, left, right and centre. It is difficult."
Attention will turn to these questions of personnel and structure now. Silverwood has been given no assurances about his position and the England team will be in something of a holding pattern, while Giles completes his review and Strauss, the only person within the ECB hierarchy with any level of experience of men's international cricket (he sits on the board in a non-voting capacity), digests its contents. Clearly, there are more potential alternatives for Silverwood's position, given the ability to search beyond national boundaries.
How would it look to cricket supporters at home, Silverwood was asked, if such a review recommended no changes to England's leadership, given the insistence from all involved that they should carry on? "I'm not sure to be honest. We will sit down and debrief, let the dust settle, let the emotions settle, and look at everything in the cold light of day." Trouble is, this tour won't look much better then, either.
– The Times