NRL 2022: Payne Haas breaks silence on shock request to leave Brisbane Broncos
Just days after requesting a release from Brisbane, star prop Payne Haas talks about what happens next, as talks continue with the club around his long-term future.
Besieged NSW Origin enforcer Payne Haas has given Brisbane bosses hope of brokering peace in his $3.2 million contract war by revealing his preference to stay at the Broncos.
Haas opened up to News Corp about his emotional struggles following his bombshell request for an immediate release from his Broncos contract just 48 hours before Brisbane's 35-24 defeat of the Titans on Friday night at Suncorp Stadium.
There is a view it is only a matter of time before Haas walks out on Brisbane as his new management turns the financial screws on the club, but the Test and Origin superstar hopes he can resolve his pay dispute to remain at the Broncos.
"I'd like to stay," Haas said, speaking for the first time since his management rocked the Broncos with their email on Wednesday asking for an immediate release.
"It's been really hard, it's been a tough few days to be honest.
"I turned up here (on Friday night) to play against the Titans, so that shows I am here playing for my teammates and the club.
"That's all that matters."
Stream every game of every round of the 2022 NRL Telstra Premiership Season Live & Ad-Break Free During Play on Kayo. New to Kayo? Try 14-days free now >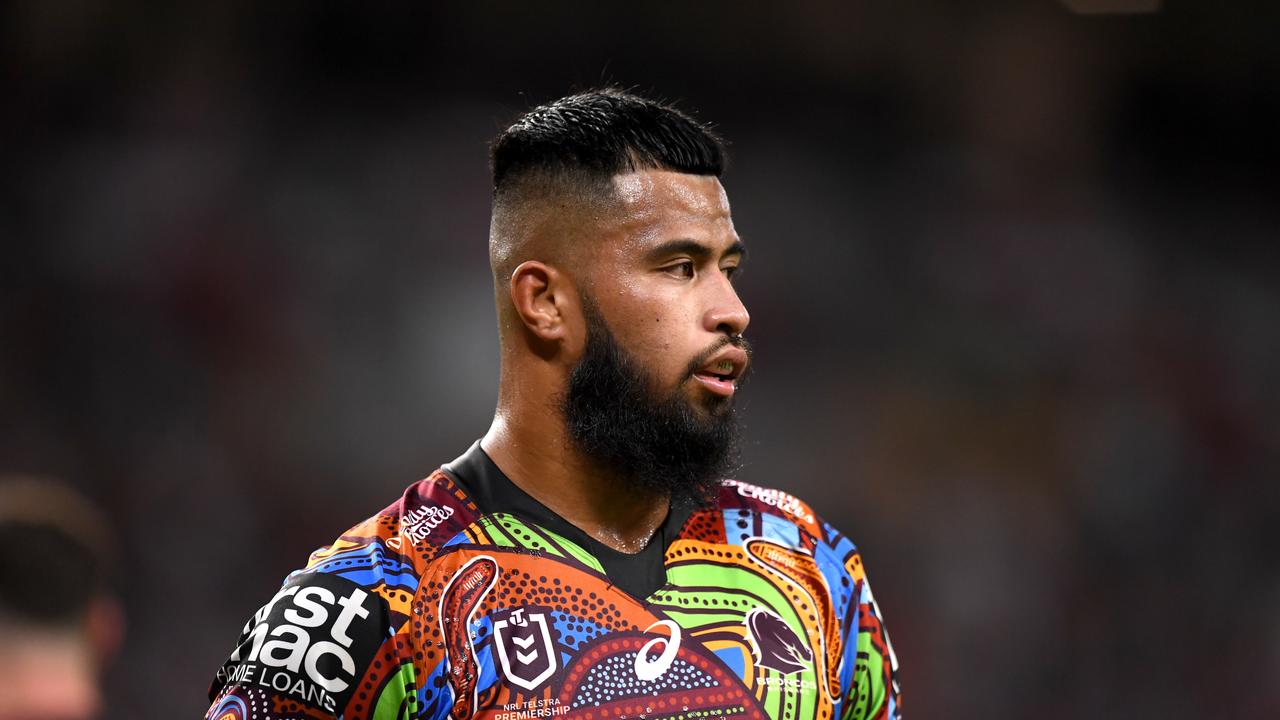 Payne Haas opens up on his bombshell request to leave Brisbane. Credit: NRL Images.
Asked if he will be at the Broncos for the remainder of the season, Haas said: "I don't know what happens now.
"I don't want to talk about the release stuff. I'll let my manager handle that side of things and hopefully they can work things out."
In unprecedented scenes at Suncorp, Haas was incessantly booed by Broncos fans, underlining the supporter backlash against Brisbane's No.1 forward and the battle club management faces to avoid the contract inferno derailing their season.
Moments after Brisbane's come-from-behind win against the Titans, Haas admitted he was rocked by a pro-Broncos crowd of 32,864 booing his every touch.
When he was replaced for the first time in the first half, Haas looked sheepish and bowed his head on the sidelines as furious Broncos fans jeered their one-time favourite. Haas finished with 121 metres and 20 tackles, well below his usual average of 176m and 33 tackles.
"I'm not usually one to get rattled but when the boos came out I had to compose myself and stay in the game and do my job for the team," Haas told Channel 9.
It is understood the Broncos will hold further talks with Haas this week to resolve a $3.2 million pay dispute.
Haas' new manager Tyran Smith believes the NRL's No.1 prop is underpaid and wants to take the Origin superstar to the open market immediately after the Broncos baulked at a salary increase for their three-time Paul Morgan Medallist.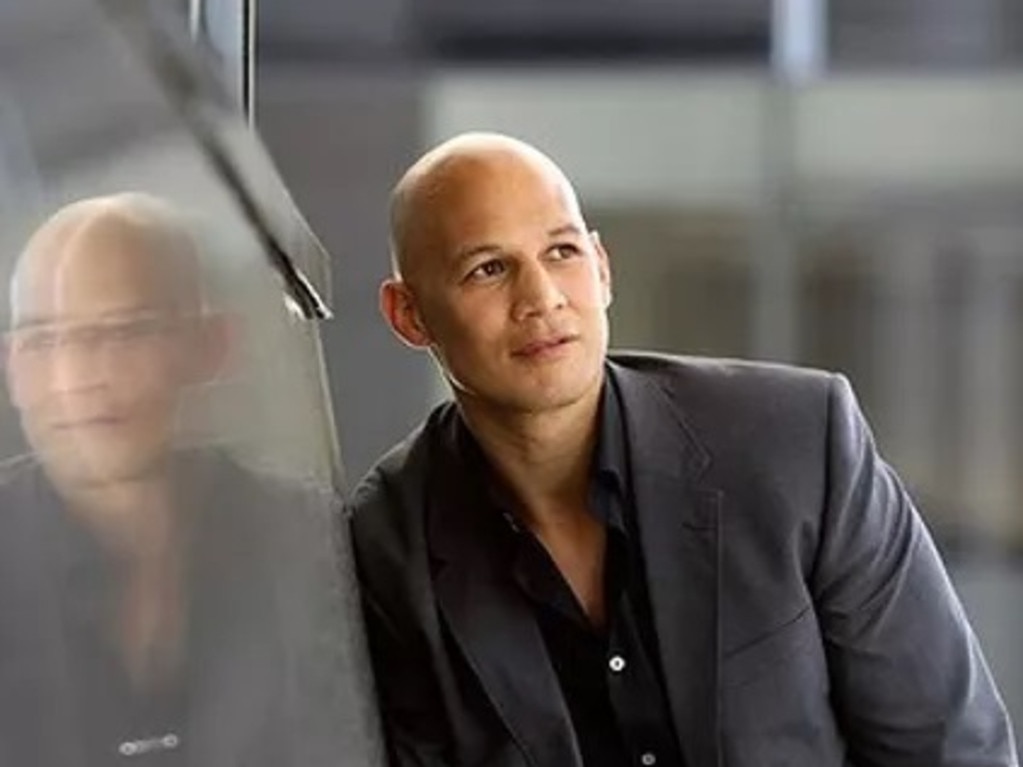 Haas' agent Tyran Smith believes the NRL's best prop is underpaid at the Broncos.
It is believed the Haas camp is seeking $1 million for the 2023 and 2024 seasons, plus a one-year upgrade of $1.2m for 2025. The Broncos cannot afford such amounts under the salary cap.
There were initial fears Haas' outing against the Titans may have been his last game for the club. But the Broncos believe the contract spat is salvageable, with football boss Ben Ikin and CEO Dave Donaghy to discuss ways to keep Haas at Red Hill beyond the expiry of his current deal in 2024.
Broncos bosses were blindsided by the Haas bombshell. The contract grenade exploded at 9.30pm on Wednesday night when Haas' management emailed Brisbane officialdom requesting an instant release. The Broncos vetoed that request.
Ikin remains confident Brisbane can take the sting out of the Mexican stand-off to ensure the Broncos' finals charge does not go off the rails.
"We will get back around the table with his management with a view to constructive conversations about what the next phase looks like for Payne at the Broncos," Ikin said.
"I won't speculate on why he wants a release. He clearly has his own reasons, some of which have been made known to us, others might be only known to him and his agents.
"Whatever got him to that point I'm sure will be fleshed out in more detail, and the more we understand each other's positions, the more constructive the negotiation will be."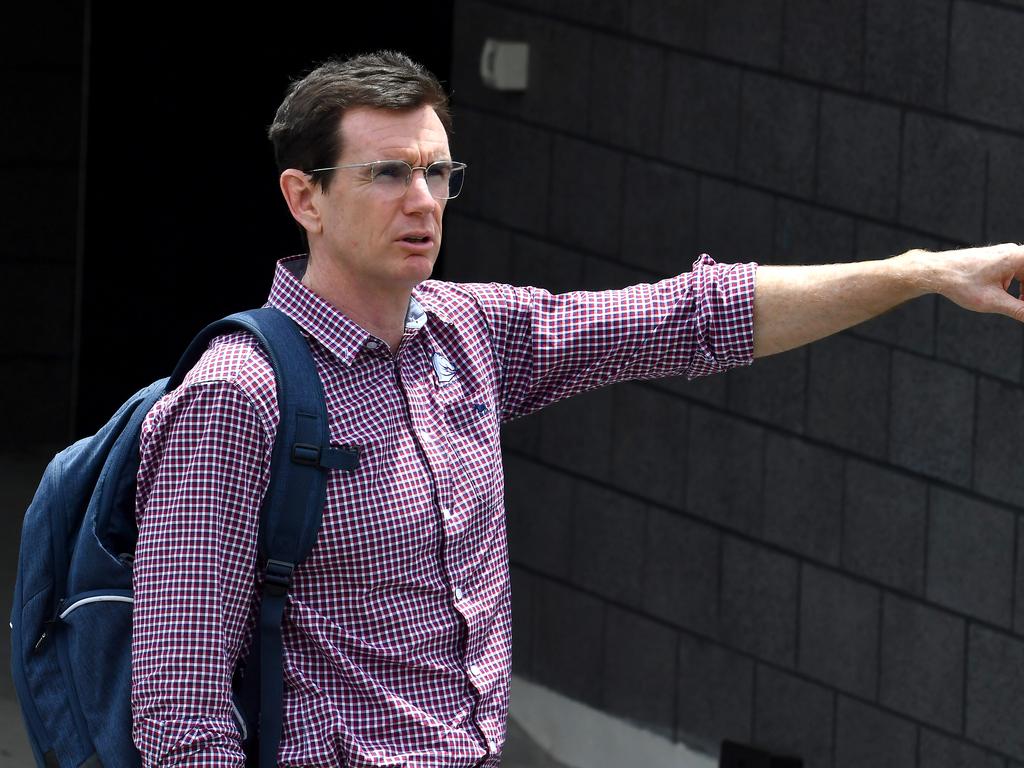 Broncos Head of Football Ben Ikin says he's not shocked by the release request, and will look to resume constructive talks with Haas' management. Picture: John Gass
Asked if he was shocked by Haas wanting out, Ikin said: "Nothing surprises me in this game anymore. It never ceases to amaze me.
"I always expect the unexpected in the NRL. When you are winning, there's a set of problems. When you are losing, there's a set of problems and all you can do is approach each problem with an opportunity to find a solution.
"Some are good problems to have, some are not so good.
"When the negotiation reached this point, we thought, 'OK, how do we get this back on track and find a solution to this new problem'."
Haas' management's rationale is that the 22-year-old is the best prop in the game and thus should be the highest-paid front-rower in the code. Haas' new agency also manages Addin Fonua-Blake, who is on around $850,000 at the Warriors.
Haas is on $748,000 this season at the Broncos. That makes him Brisbane's highest-paid forward and second highest-paid player behind skipper Adam Reynolds, who is on around $800,000.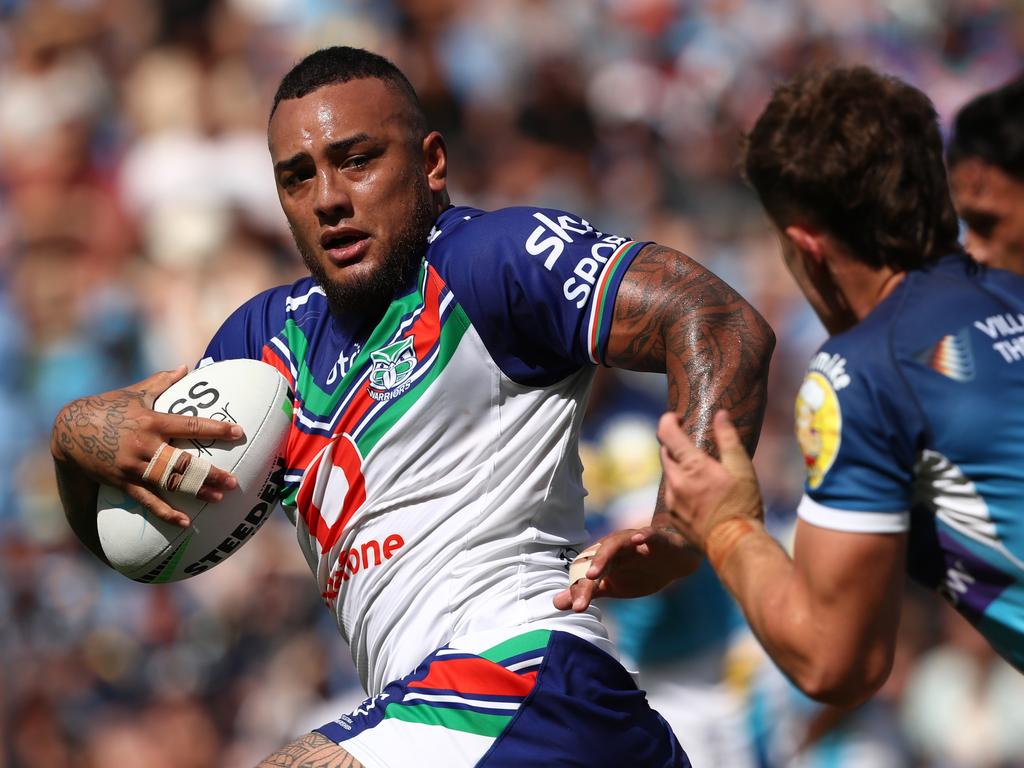 Haas' manger Smith also represents Addin Fonua Blake, who is on around $850k a season at the Warriors. Picture: NRL photos.
Ironically, if Haas remained with his previous management, he would have become the highest-paid prop in the NRL. His previous agent, Chris Orr of PSM, had received Broncos board approval last September for a six-year contract extension worth $5.75 million.
The final three seasons of that proposed deal (2025, 2026 and 2027) were worth $1.05 million annually, but Haas sacked Orr and linked with his new manager Smith.
Ikin is confident the Haas affair will not drag on to the point of affecting team morale.
"I'm not concerned about that," he said. "That's how negotiations work for every player and everybody takes a different approach to negotiations. I might do it differently to Dave Donaghy (Broncos CEO) and Payne's agents might do it differently to some other agents.
"That's the cut and thrust of the negotiation process."
Broncos coach Kevin Walters is adamant the club will not lose Haas.
"He has been a wonderful player for us," Walters said. "He is the best prop in the game so we don't want to lose the best prop in the game.
"We will sit down with his management team and work something out."
Originally published as NRL 2022: Payne Haas breaks silence on shock request to leave Brisbane Broncos