NRL Magic Round to stay in Queensland until 2023
Queensland has staved off a poaching raid from the NSW government to retain the rights to host Magic Round at Suncorp Stadium next season.
Suncorp Stadium has retained Magic Round with Queensland staving off a poaching bid from the NSW government to keep the $20 million NRL spectacular in the Sunshine State.
News Corp can reveal the Queensland government, in concert with the NRL, could announce as early as Thursday that rugby league's Magic Round showpiece will stay at Suncorp Stadium for another 12 months in 2023.
It is understood the parties are also in talks for the Queensland government to retain one of the marquee events on the NRL calendar as part of a contract extension for 2024.
Watch every game of Magic Round this weekend Live & Ad-Break Free In Play on Kayo. New to Kayo? Try 14-Days Free Now >
The one certainty is Magic Round will not be lost to Queensland next year as 272 first-grade players from the 16 NRL teams prepare to descend on Suncorp from Friday for the third instalment of the three-day event.
ARL Commission boss Peter V'landys declined to discuss contract talks but lauded the success of Magic Round in Brisbane and the support of Queensland premier Annastacia Palaszczuk.
Queensland Premier Annastacia Palaszczuk has vowed to keep the NRL's Magic Round in Brisbane long term. Picture: NCA NewsWire
"We've been thrilled with the success of Magic Round in Brisbane," he said.
"The partnership between the Queensland government and the NRL has been spectacularly successful. We have every incentive to keep Magic Round at Suncorp Stadium because of that relationship.
"We will never forget what the premier and the Queensland government did for us during Covid to keep the NRL alive and anyone who knows us knows we reward loyalty in spades.
"Magic Round has been such a success at Suncorp. The crowds have been magnificent, we've got sellouts this week and that demonstrates the support of Queensland rugby league fans, so we owe a debt of gratitude to them as well."
Since the launch of Magic Round in 2019, a whopping 264,969 fans have flocked to Suncorp Stadium to back a concept worth an estimated $20 million to the Queensland economy.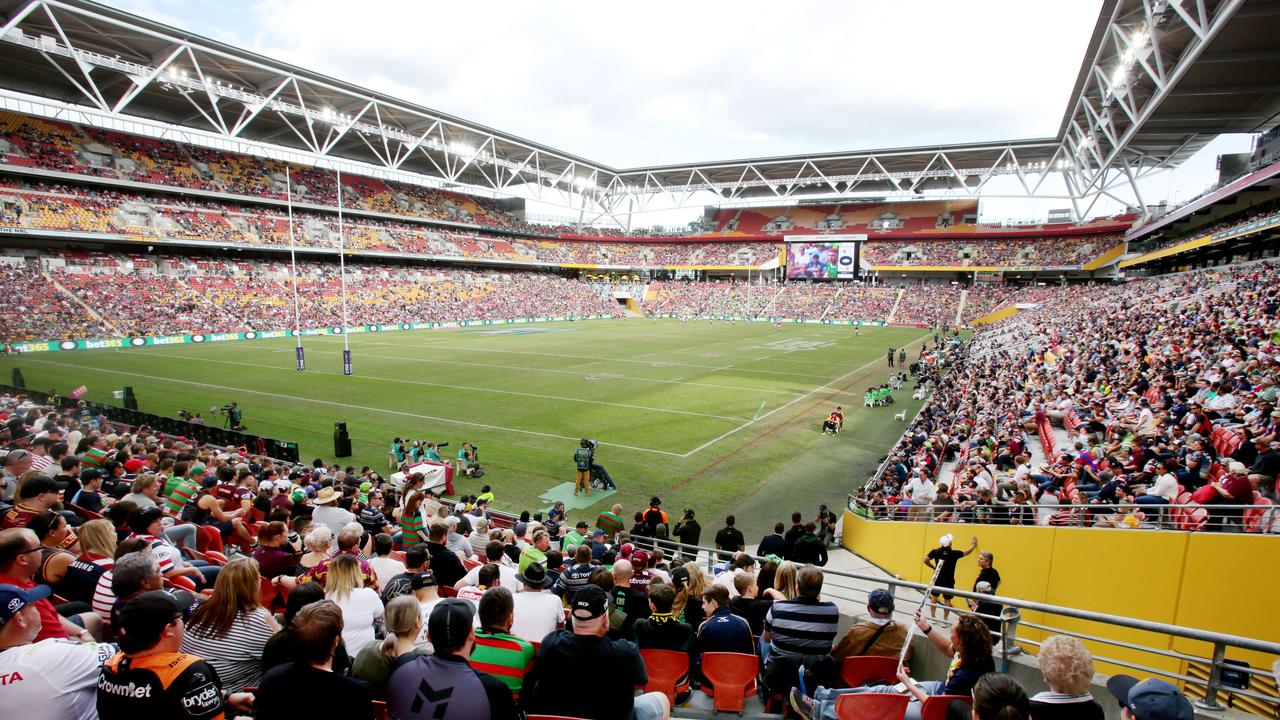 Magic Round at Suncorp Stadium has been a big hit with fans since it was introduced in 2019. Picture: AAP/Steve Pohlner
Mindful of the economic impact, the NSW government has launched a brazen bid to steal Magic Round as they prepare to unveil the state-of-the-art, reconstructed $900 million Allianz Stadium at Moore Park.
But with NSW set to host the NRL grand final for the next two decades, their Queensland counterparts will fight tooth-and-nail to keep the eight-game Magic Round bonanza north of the border.
QRL chairman Bruce Hatcher backed any bid to keep the concept in Brisbane, pointing out that Queensland fans have been passionate supporters of Magic Round.
"The rugby league capital looks like it is shifting north," Hatcher quipped.
"I would say it should (stay in Brisbane) because it was a Queensland initiative. It's been well supported by the state government.
"They deserved the first right of refusal. I am not a fan of what they still call the NSW rugby league grand final being in Sydney all the time but I have had my say on that.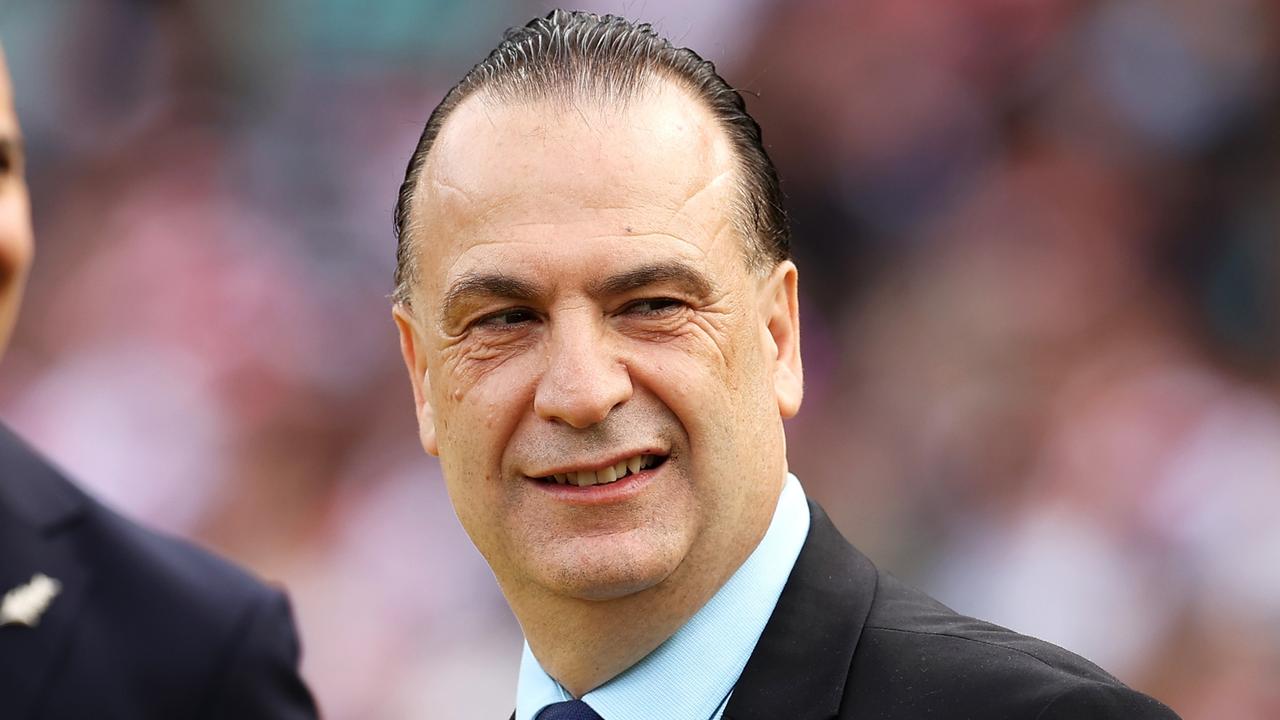 ARL Commission chair Peter V'landys has been delighted with the success of Magic Round in Brisbane. Picture: Mark Kolbe/Getty Images
"It just defies logic. It (Magic Round) has been great for the game. It does get supported and it really does a lot for the image of the game.
"I personally saw every game last year. It is the only time if you are a real fanatic that you get an opportunity to compare the top sides with the bottom sides."
Hatcher said NSW was already spoilt for rugby league action.
"We're passionate rugby league people but we don't get the opportunity of having nine teams in Sydney," Hatcher said.
"You get your appetite sated by going and watching the games you want to.
"We don't get that opportunity in Queensland."
Originally published as NRL Magic Round to stay in Queensland until 2023