NRL Round 12: Canterbury Bulldogs v St George-Illawarra Dragons news and stats
Raymond Faitala-Mariner has bravely spoken of his mental health battles during more than a year on the sidelines as he prepares for his NRL return.
Raymond Faitala-Mariner knew of people struggling with mental health, but could not relate to the depths of their despair.
That was until he experienced it.
Tears. Refusing to go out. Putting up a front.
Faitala-Mariner was a textbook case of a person fighting demons as they battled depression. He just never expected it would be him, and only now is the Bulldogs second-rower able to acknowledge the emotions he experienced.
Faitala-Mariner's career was at the crossroads. He faced the real prospect of premature retirement last season as he battled an ongoing foot injury.
Unclear of when or if he would be able to get back onto the field left him struggling.
"I was in my own head," Faitala-Mariner said.
"I never thought you could be in a tough place. It's not until you go through it. I didn't want to hang out with anyone. I created scenarios in my head like thinking that my family thought I had let them down.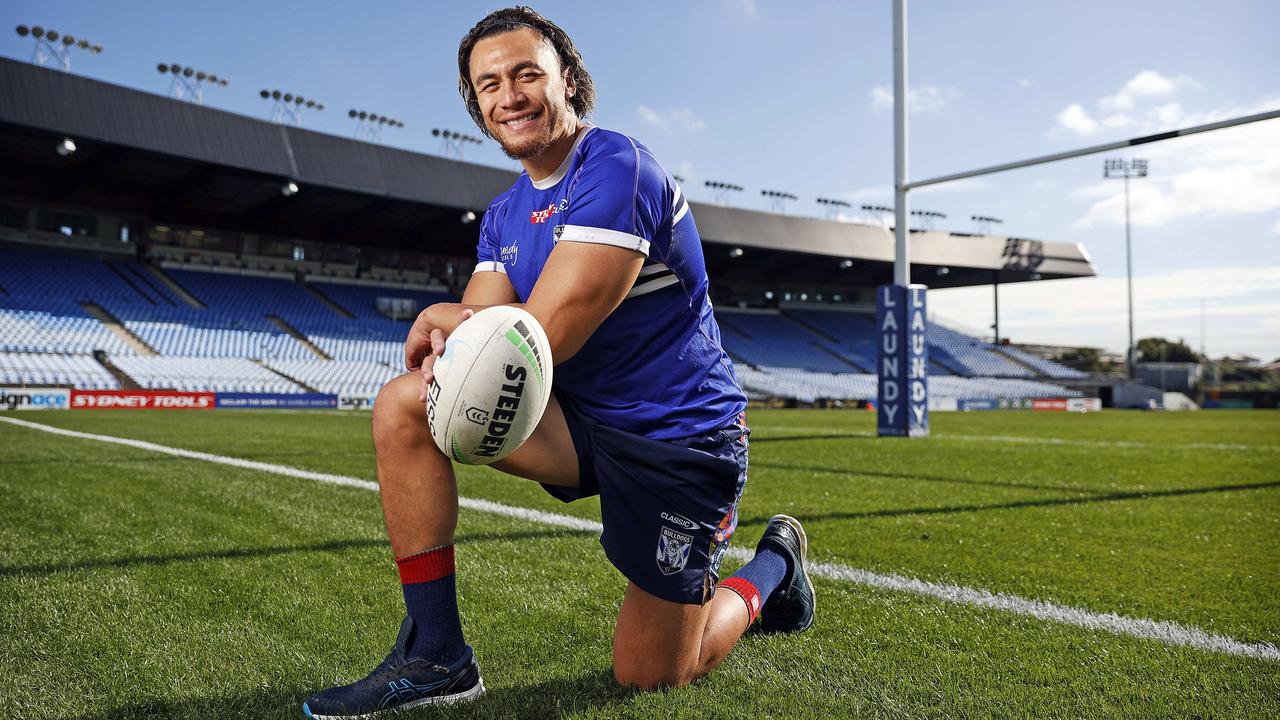 Raymond Faitala-Mariner is set to make his return from career-threatening injury. Picture: Tim Hunter.
"I isolated myself from the outside world and I put on a front that everything was OK. Everyone was asking how my foot was and I was telling them that everything was all good, but I was crying inside. That was draining."
Faitala-Mariner's tears were not just reserved internally.
He took several moments last year where the tears flowed, but he tried to hide those emotions to those close to him. Faitala-Mariner was only supposed to be sidelined for a matter of weeks after he failed to return from the halftime during Canterbury's round-two clash against Penrith last year.
Little did he know that when he limped from the field he would spend more than a year sidelined.
In between there would be months in a moon boot, two operations, and the need to totally rebuild his right leg.
Faitala-Mariner was first operated on last March to repair the navicular bone in his foot where two pins were inserted.
"When I started running I felt it wasn't right and there was pain in my foot," he said. "Everyone was telling me that there was nothing wrong and it should be all right. Scans were saying my foot was fine. But when I was running it just wasn't holding up.
"Luckily we had Gus (Phil Gould) come in mid-year and he was wondering why my foot wasn't right. He requested a second opinion."
The follow up scan rocked Faitala-Mariner.
Although he knew in the back of his mind his foot was not getting any better, the 28-year-old was shaken by the prognosis in August.
"Every time the doctor called, you knew it was bad news," Faitala-Mariner said.
"He told me there were all these new little fractures that I needed surgery which could keep me out for nine months.
"I got off the phone and I just sat there thinking, 'Why?' It wasn't until I got home that I sat alone and I broke down. I couldn't do it in front of my partner. I had so many dark thoughts and I was wondering if it was worth it to go through it all again or should I call it quits.
"I had a few conversations with my old man, he told me to fall back on my faith and see where it takes me and have one last crack …. I feel like I'm a podiatrist now."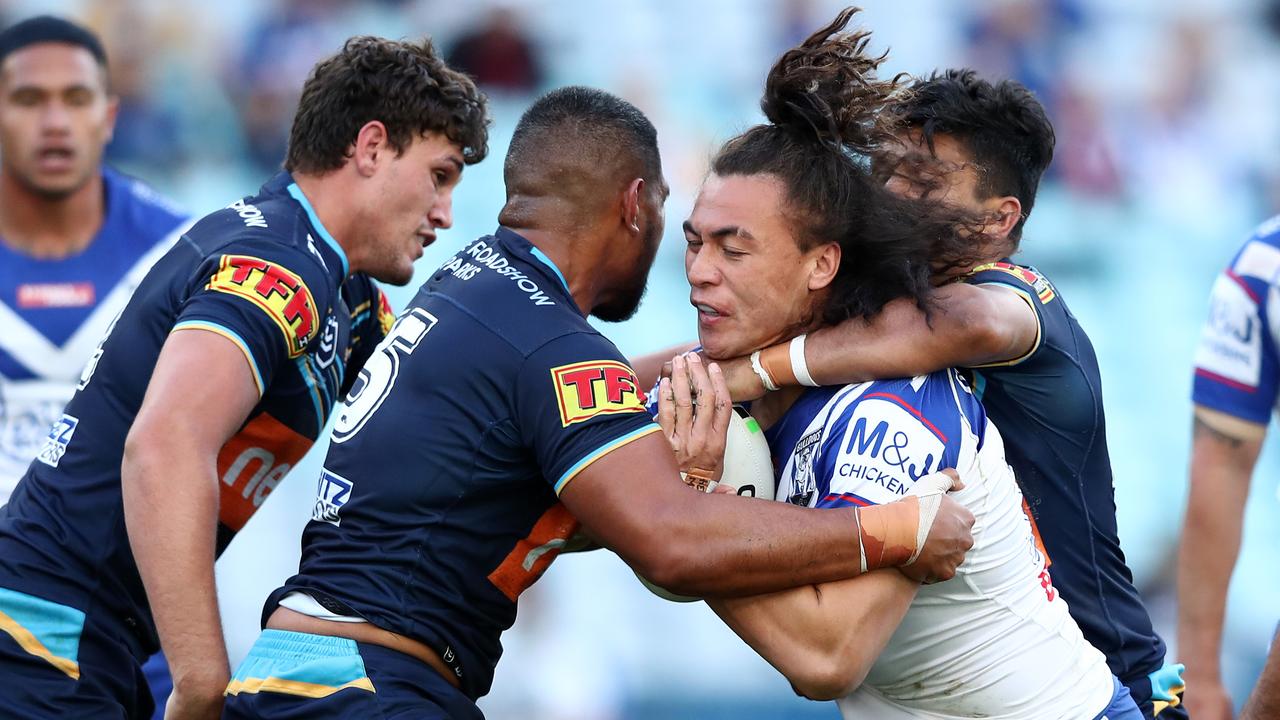 Raymond Faitala-Mariner has opened up about his mental health battles.
He spent three months in a moon boot and largely trained alone at Belmore with the Bulldogs squad based in Queensland as part of the relocated competition. Faitala-Mariner, who played every match for the Bulldogs in 2020 and took out the club's coach's award, was largely restricted to the rower and bike in the gym as he tried to maintain his fitness and rebuild his leg which was "just bone".
Off-contract at season's end he knew this was his last shot. His delay in coming back this year was because of the lack of strength he had in his leg. While sideline he still won the club's community service award.
Faitala-Mariner returned to the field last week off the bench for Canterbury against the Tigers and will line-up to play the Dragons on Sunday.
"I thought this could be the end," he said. "There were lots of talks about being medically retired. Now my approach is to play the game I love and have passion for.
"As soon as I was out of the boot I chucked it in the bin. The physios asked where it was and I told them it was gone. I didn't want to see it again."
Originally published as NRL Round 12: Canterbury Bulldogs v St George-Illawarra Dragons news and stats