Queen's Birthday honours: Ash Barty, Doug Walters among sport stars recognised
Tennis champion Ash Barty and cricket legend Doug Walters are among the sporting greats who have been recognised in this year's Queen's Birthday honours.
Queen's Birthday honours recipient Ash Barty has spoken of her desire to keep inspiring young Australians while another sporting great has had his spirits lifted following the death of his brother.
Barty and the late, great spinner Shane Warne, have been recognised as Officers of the Order of Australia (AO) while former Test batting star of the 1970s and 80s Doug Walters is one of a group of sportspeople who become Members of the Order of Australia (AM) in today's honour roll.
The others include exceptional Australian women's cricket captain Meg Lanning, golfers Adam Scott and Sandra McCaw, rugby union winger Brendan Moon, motorsport's Betty Klimenko, ten-pin bowler Jason Belmonte and boxer Johnny Famechon.
Ash Barty celebrates her Australian Open triumph.
Walters' recognition came less than a week after the death of his older brother Warren, 79, in Newcastle.
"With Rod Marsh, one of my best mates, dying a few months ago and now my brother's death it has been a pretty tough year,'' Walters said.
"I was quite surprised to receive this because I thought my time for awards and medal had passed.''
Three time Grand Slam winner Barty, who shocked the sporting world by retiring after winning this year's Australian Open, said she would continue her mission to encourage Australian youngsters to pursue their dreams.
"I'm honoured to receive an Order of Australia,'' Barty said.
"There are so many Australian people who do wonderful things for our country and I want to congratulate all of the other Award recipients on being recognised for their contributions.
"I'm a very proud Australian and representing my country to the best of my ability has always been my priority. On a personal level, I always try to uphold Australian values – being humble, respectful, kind and caring for others. I hope to continue my contribution to our country, focusing on providing youth with sport and education opportunities and inspiring all young kids to go after their dreams.''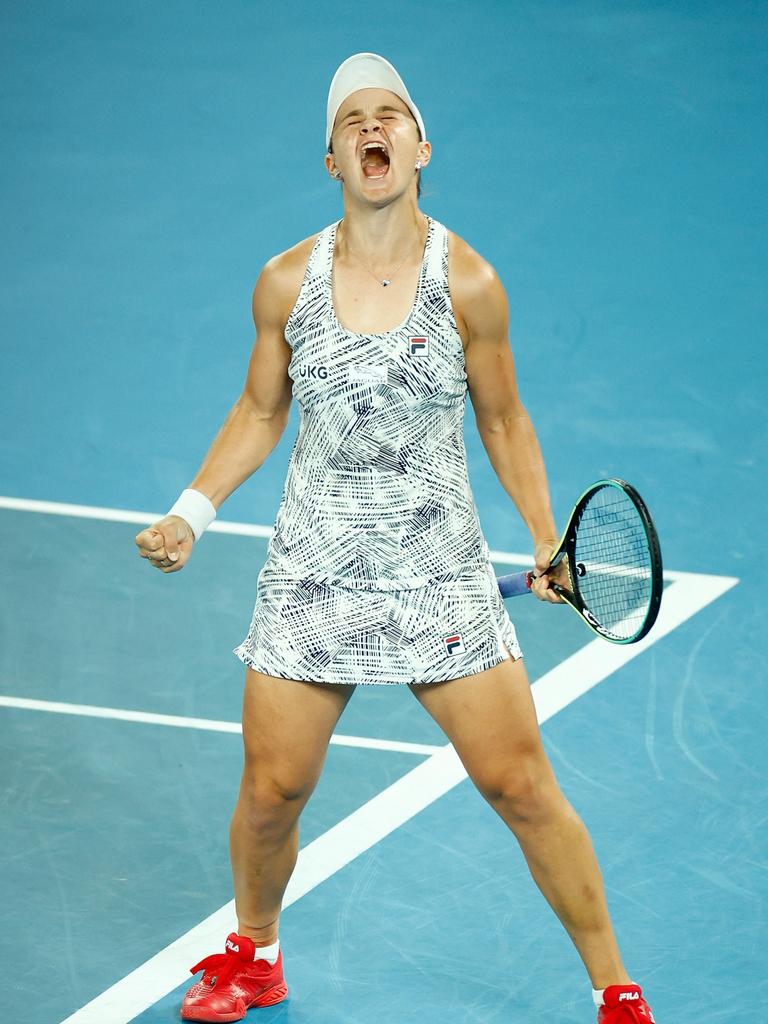 Ash Barty roars at Melbourne Park.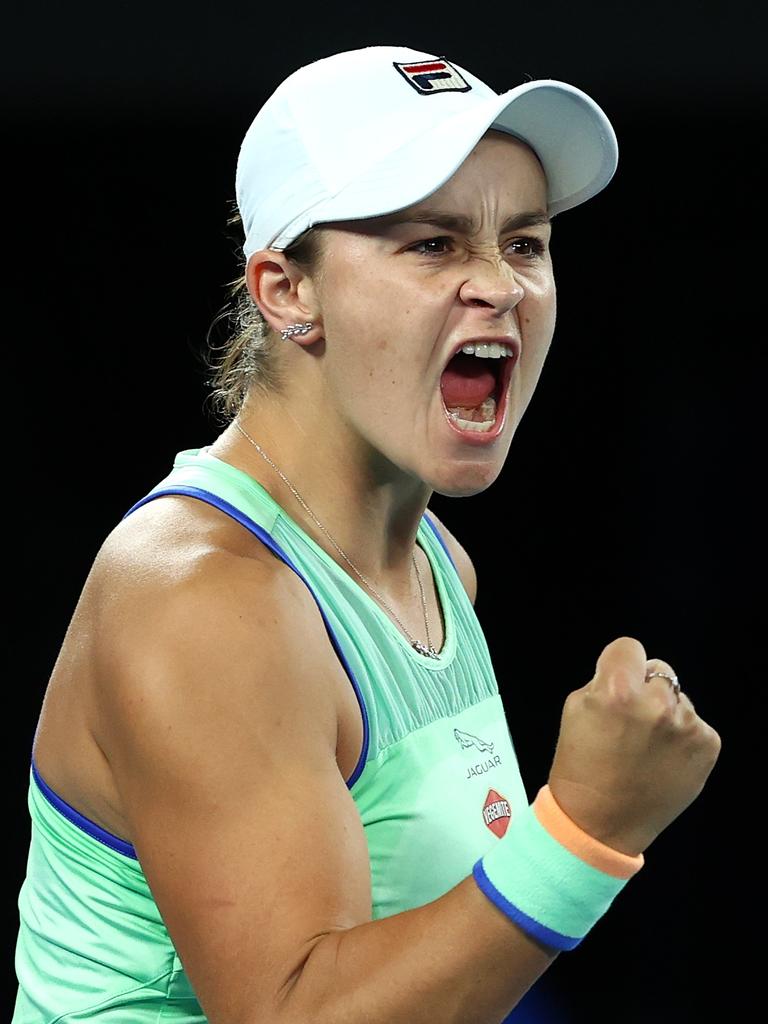 Barty has since retired from tennis.
The dry-witted Walters, famously raised on a dairy farm in the NSW township of Dungog, was Steve Waugh's favourite cricketer and a cult hero to several generations of fans for his cool, gum chewing style and laid back, country boy demeanour.
First chosen to play Test cricket as a 19-year-old, he scored 155 in his first Test against England at the Gabba in 1965, which remains one of Australian cricket's most celebrated innings.
And he did it despite the fact that, for much of his junior career, he was better known as a pace bowler.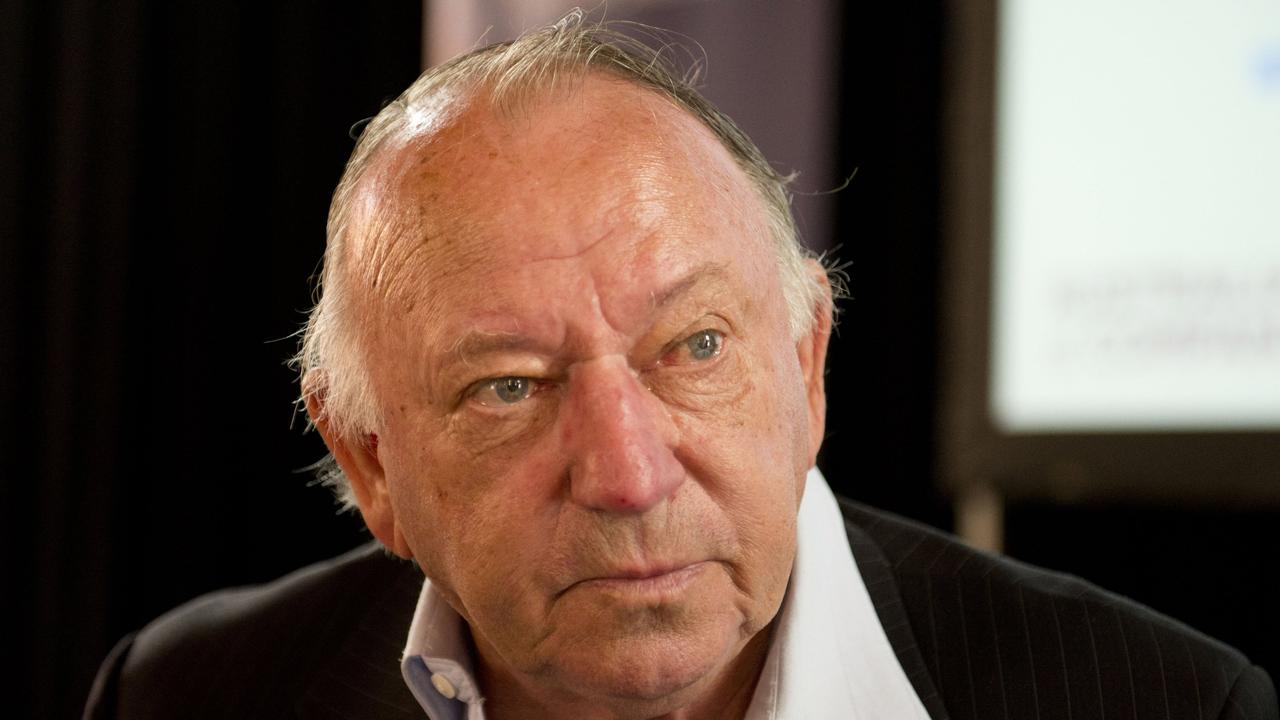 Cricket legend Doug Walters.
"I started off as a bowler,'' said Walters, who played 74 Tests, scoring 5357 runs at an average of 48.
"All my success as a kid was with the ball. I felt I was a bowler who batted a bit until I got 0-128 in my second Sheffield Shield match against Victoria. I thought I had better concentrate a bit harder on that batting caper.''
"Just being selected for my first Test was the highlight of my career.''
The loss of Marsh following a heart attack cut Walters deeply because of their 50 year friendship.
"Marshy was one of my best mates. We both just enjoyed a beer and each others company. When one of us dropped a catch we would say "don't worry, you are due to catch the next one.'' But after his first Test in Brisbane where he dropped quite a few he got a bit sick of me saying that.''
Doug Walters was one of Australia's finest batters.
One of Walters most significant achievements was giving up his smoking habit which saw him abruptly quit following laser treatment after allegedly inhaling more than 750,000 cigarettes over more than four decades.
"It was one of the biggest things in my life.''
\