Rugby World Cup 2027: The NRL stars who can help Wallabies win tournament
Former NRL and Wallabies player Lote Tuqiri has identified the league stars rugby must target to boost its hopes of winning the World Cup on home soil in 2027.
Australia has been given hosting rights for the tournament in five years' time, reigniting the memories of the epic 2003 World Cup held here when Tuqiri was part of the magical back-three poached from rugby league.
Stream Over 50 Sports Live & On-Demand with Kayo. New to Kayo? Try 14-Days Free Now >
Tuqiri, Wendell Sailor and Mat Rogers helped the Wallabies reach the final against England, who claimed a thrilling extra-time win at Stadium Australia – but the trio were just as valuable for their marketing value prior to the tournament.
Rugby Australia may not be as wealthy as they were in 2003, but there's little doubt they'd consider some cross-code stars in the lead-up to 2027 who would create headlines and boost their playing stocks.
But rather than follow the same blueprint from 19 years ago, Tuqiri believes RA should target big boppers rather than speedy finishers.
"I think our backs are in pretty good stocks at the moment, I would go after younger forwards and teach them the game," Tuqiri said.
Taniela Paseka*, 24, Manly Sea Eagles prop
Taniela Paseka has skill and size.
"Taniela is a big boy (197cm, 120kg), he is mobile and has got good skill," Tuqiri said.
"You could turn him into a No. 6, he's got the ability to jump, he's tall enough.
"That sort of player would be good, just to give us a bit more depth in those positions rather than having to go back to old stock which we have been doing with guys overseas."
Nelson Asofa-Solomona*, 26, Melbourne Storm prop/lock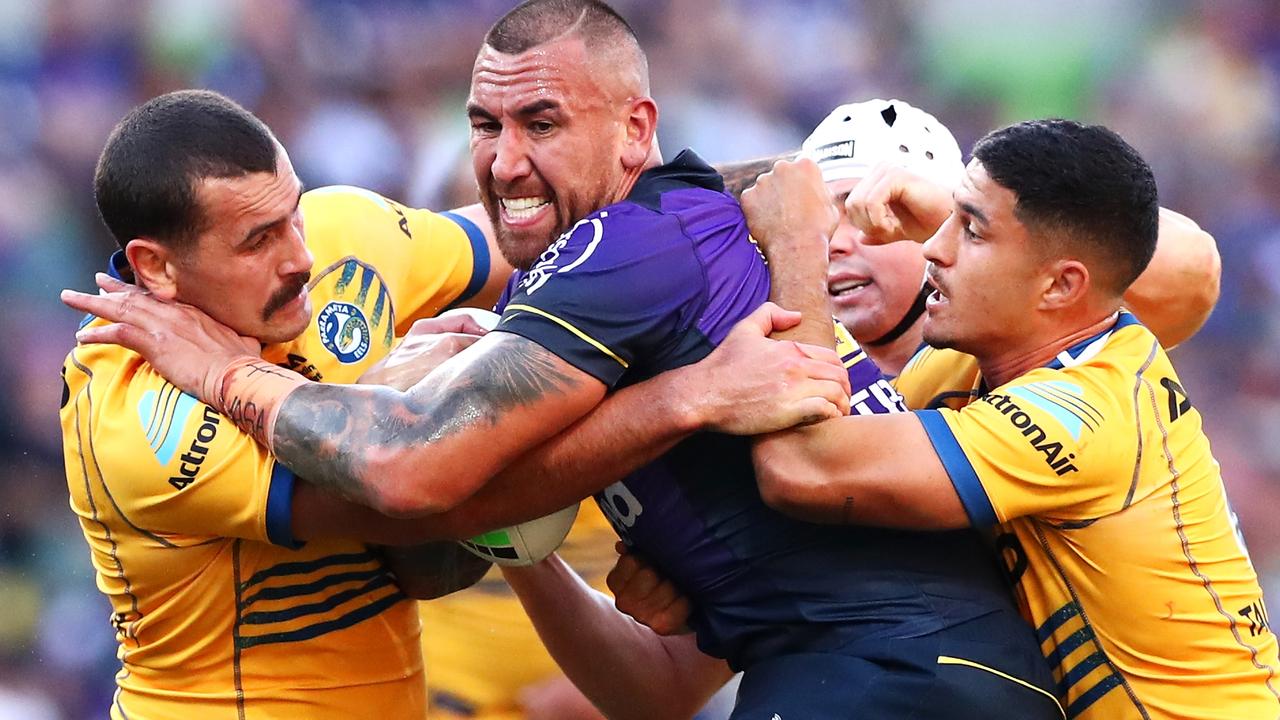 Storm enforcer Nelson Asofa-Solomona.
"Nelson is another guy that would be great, he's tall, rangy (200cm, 130kg). You could mould him around what they're trying to do," Tuqiri said.
"He is a guy that can dominate collisions."
* Though Paseka and Asofa-Solomona are New Zealanders by birth they both would meet the residence requirements to play for the Wallabies in the World Cup
Xavier Coates, 21, Melbourne Storm winger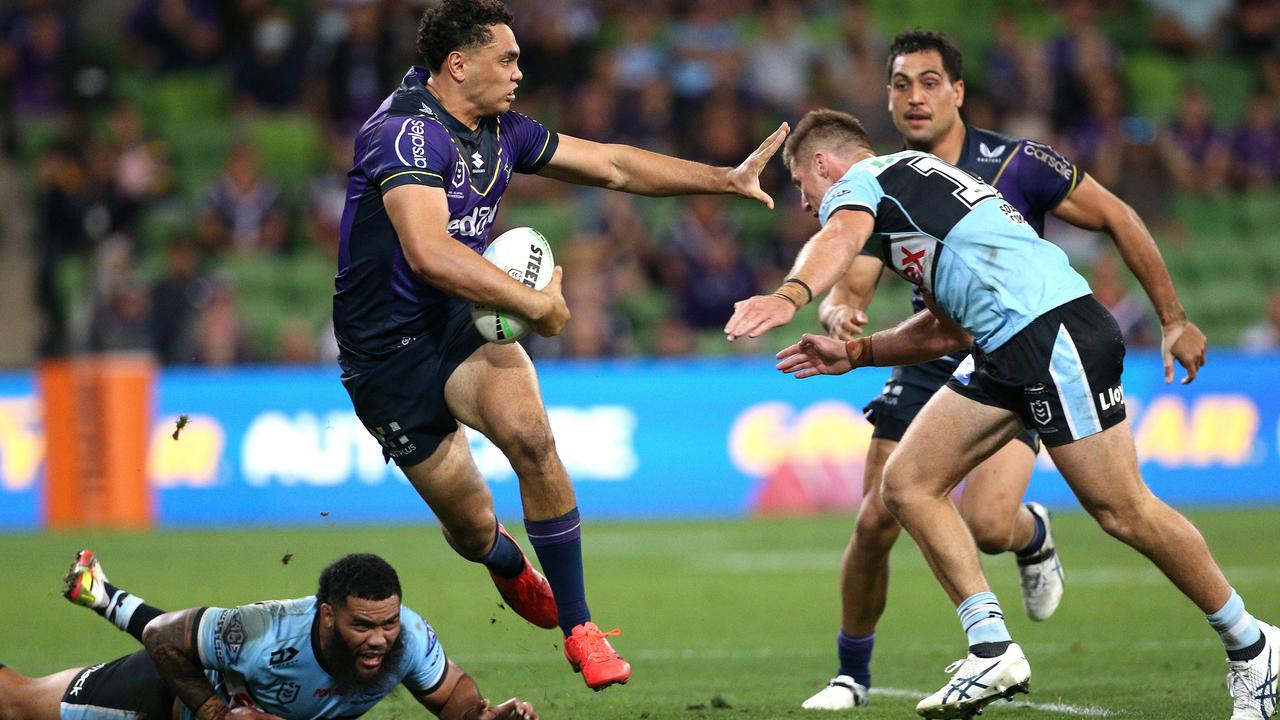 Xavier Coates fends off a Cronulla tackler.
"He is smart enough to make the move," Tuqiri said.
"Xavier Coates would definitely be one I'd be looking at, he's tall, fast and he can finish."
Sam Walker, 19, Sydney Roosters halfback/five-eighth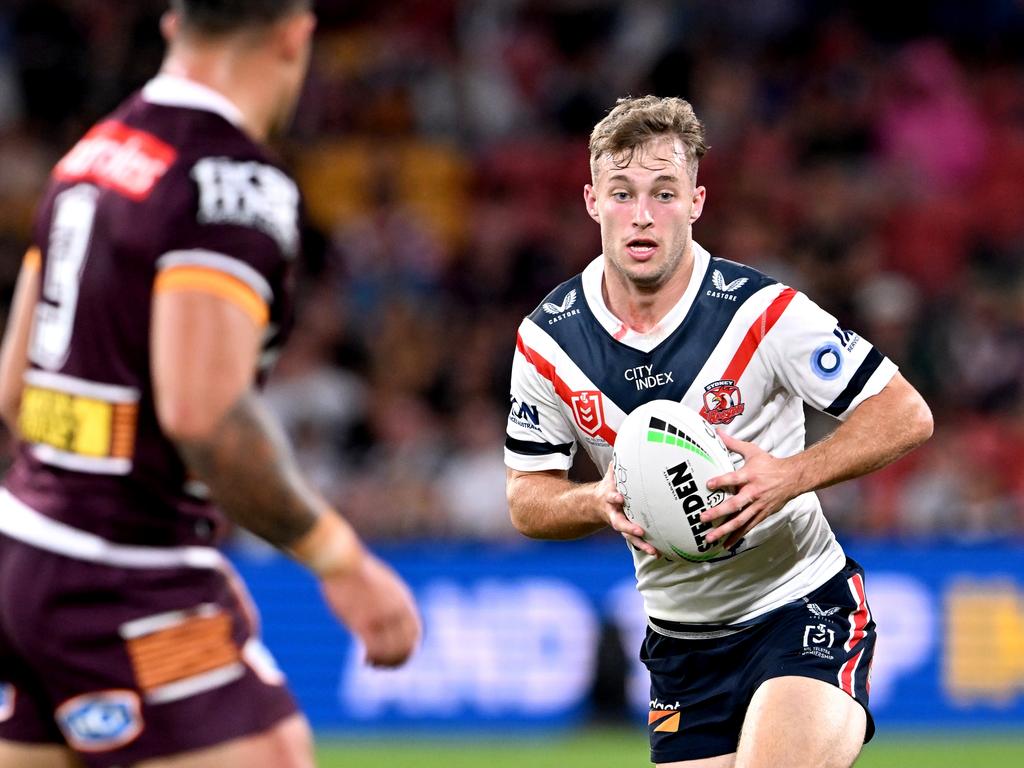 Tuqiri says Sam Walker is a player who the Wallabies could target.
"We need to get more depth in that fly half role, I know Noah Lolesio is going well, he's a good player," Tuqiri said.
"But if you had other guys chasing the spot it would push everyone to get better.
"Sammy Walker is creative, he plays what's in front of him, he is a footy player. He's not a manufactured half.
"He's got good instincts, and he can kick the ball."
Tuqiri said Australia winning the hosting rights for 2027 would be a lure for NRL players considering their futures over the next few years.
"Part of the reason I jumped ship back in 2003 was the fact the World Cup was happening here, that was a big carrot for me," said Tuqiri, who played 67 Tests for the Wallabies as well as 167 NRL matches, 9 Tests for the Kangaroos and six State of Origin games for Queensland.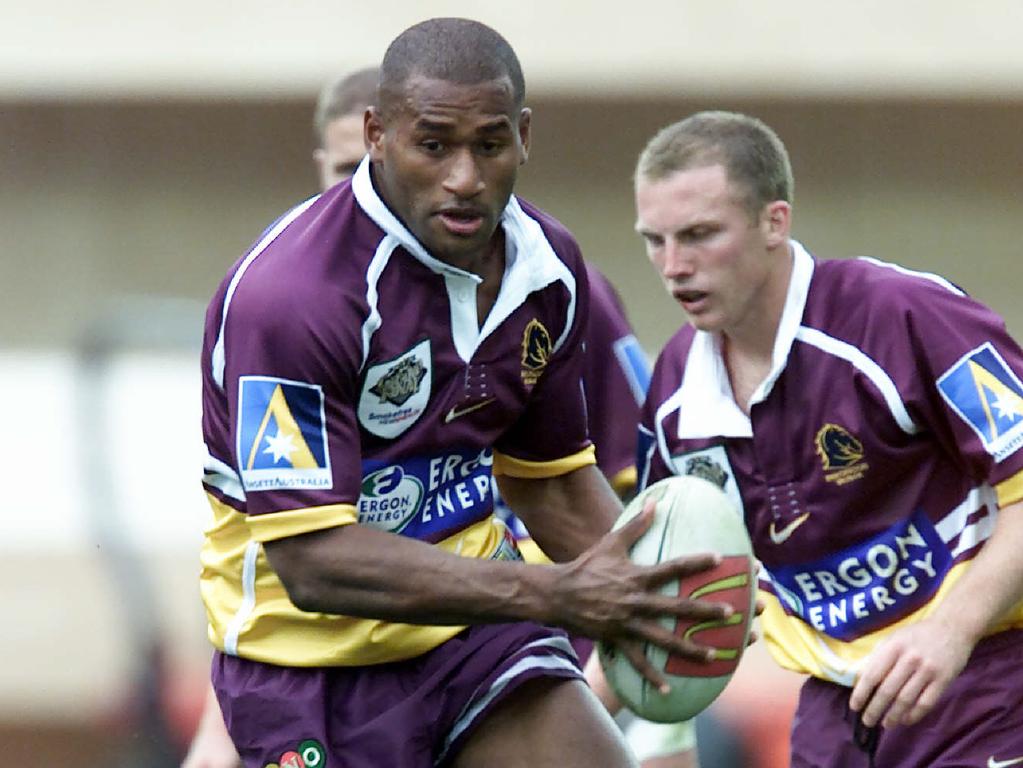 Lote Tuqiri playing in the NRL decider for the Broncos.
"There was pressure, but I was excited, it was a great time coming through.
"There's always buzz in Australia around rugby league and a lot of headlines, so I was used to it, but the pressure was another thing and the pressure was learning the game.
"It was tough just to make that squad, I wasn't guaranteed anything at the time, and I didn't want to be player who was just given a spot. So there was fair pressure I put on myself to become a rugby player, rather than a league player who was in rugby.
"I didn't know what to expect, but in 2003 everywhere we went the buzz around was incredible, it was all over the papers, all over the press, communities got into it that didn't before, far-reaching places in Australia.
"The game needs a shot in the arm and this is it, and hopefully they'll capitalise on this announcement in the next couple of years leading into 27 for the men and 29 for the women.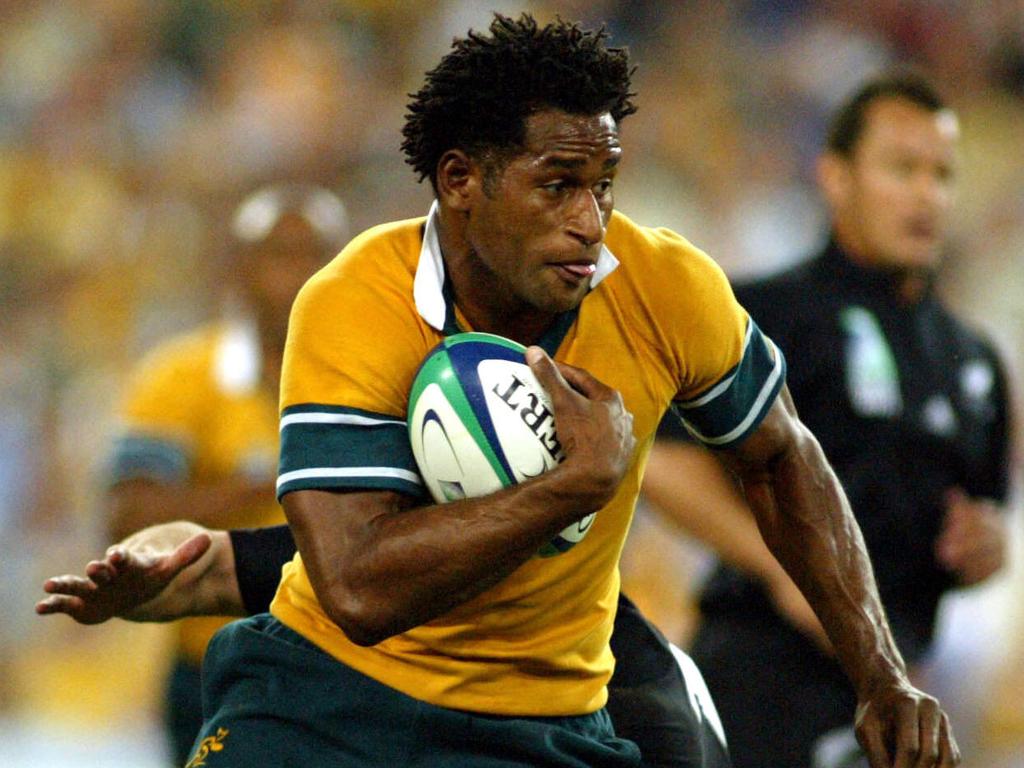 Lote Tuqiri on the burst against the All Blacks.
"They did a great job in 2003, so I think 27 and 29 can only get better.
"We need to get on a level with the All Blacks. I don't like to say that, but we play them a lot and we need to be able to compete with them not only one week out of four, but four out of the four games."
Originally published as Rugby World Cup 2027: The NRL stars who can help Wallabies win tournament