Super Netball 2022: Diamonds star Ash Brazill hopes the game can welcome gay and trans athletes
Ash Brazill feared an elite career in a hyper-feminine sport like netball would be closed to her if she identified as gay. Now she's calling for Netball Australia to be more inclusive.
Ash Brazill has called on Netball Australia and the Super Netball league to follow the lead of clubs and make a full pride round a priority next season to ensure everyone knows they have a place in the game.
`Collingwood and Diamonds star Brazill - who with wife Brooke has two young children - will take part in the pride match between the Magpies and Queensland Firebirds in Hobart on Sunday.
Following the inaugural pride match between the Firebirds and Magpies last year, this week's round will feature a second pride game, between the Sunshine Coast Lightning and West Coast Fever.
The concept may be supported by the league but it has been driven by the clubs, with the Firebirds initiating the push last year and partnering with the Magpies, while the Lightning and Fever have joined forces this season to promote a pride match in the same round.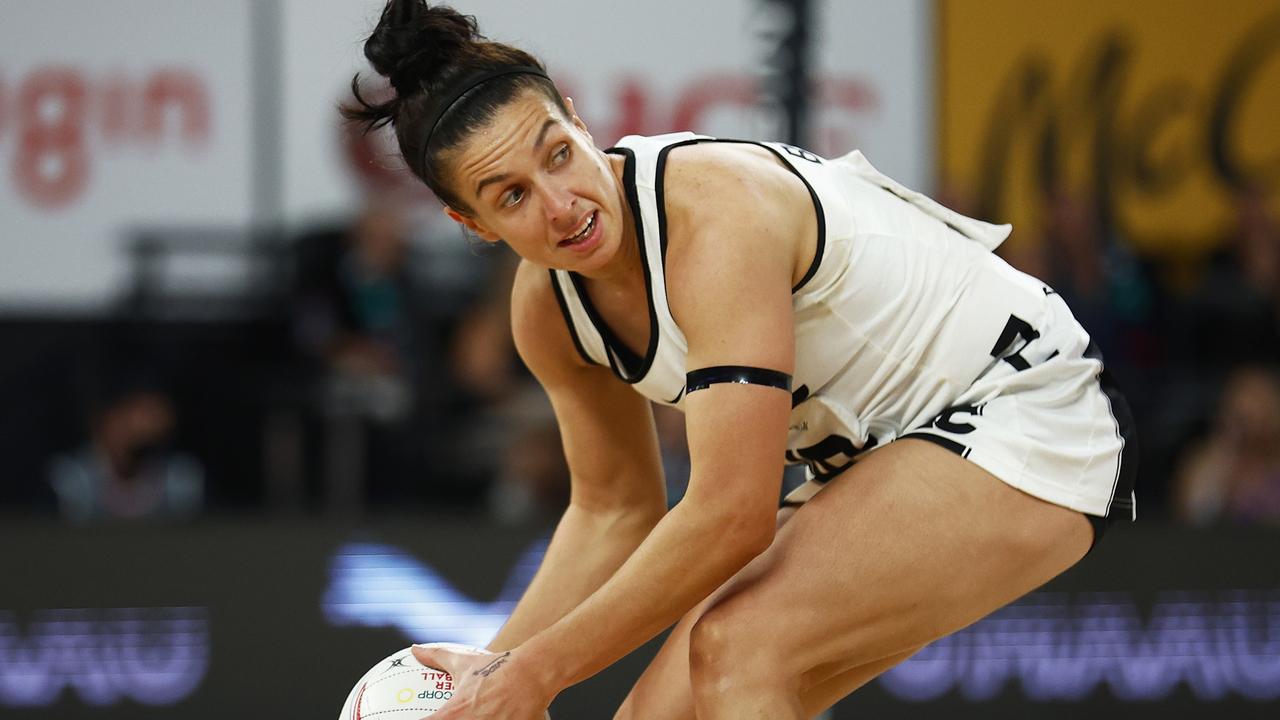 Pride matches are being driven by the clubs including Ash Brazill's Collingwood Picture: Getty Images
While Brazill is proud of the effort of the clubs, she wants official backing in the future.
"I definitely think it needs to go to the next level, I think Netball Australia need to jump on board, I think the SSN (Super Netball) need to jump on board," she said.
"People think because gay marriage is approved now, we don't need to keep fighting for equality but it's not even about equality, it's about making people feel like they belong in a sport and they're not isolated.
"I'd love to see gay athletes playing netball or trans athletes, I think it's huge.
"I think the world is moving into a better space, I just hope sport does the same thing."
Sunshine Coast Lightning coach Kylee Byrne said the club had "been waiting for years" to be part of something like a pride round.
"What we love is the message - as one, all in, it's a place for everyone," Byrne said.
"We've stuck to that in our values over the years as well, so now, being able to come together with Fever and celebrate a round like this and acknowledge the work that's being done behind the scenes to make sure that this is a place that people can come to and feel included regardless of who you are, it's really important that we do that this weekend.
"The team's got behind it and this is one we really want to put our hands up and be accountable for and own this weekend."
Brazill didn't set out to be a role model.
It's the last thing she actually wanted as a young person who thought an elite career in a hyper-feminine sport like netball would be closed to her if she identified as gay.
"When I look back at my career and I was (a teenager) and looked like I could potentially make the Swifts' team and I wasn't out yet, the question was if I did come out, would I ever be able to able to play elite netball, because you never saw anyone at that level who was gay," Brazill said.
"You just question, is that possible, or is that going to be something that puts a red cross against my name because you're gay.
"That now sounds so silly. But back then, when there was no one that was gay or you couldn't celebrate being gay and it was a big question mark not just to me but my family as well.
"Netball's always been seen as that girly sport and you've got to wear the dress and the ribbon and you've got to look a certain way.
"But for me, it's a game I love, it's a big part of my life and I would love for people to see that it's inclusive for all - it doesn't matter who you are, your sexuality, skin colour, anything like that, it's just a game of sport and I just want people to be able to enjoy it.
"So to now actually have a round - well hopefully we can turn into a round that all teams join in - is massive because it's just getting that education out there that it is for everyone."
Brazill credits her family with helping her be comfortable to be herself and now older and with a family of her own, she is happy to embrace the fact she's now seen as a role model to younger gay athletes or those struggling with their sexuality.
"Now, I think being a bit older and having kids and realising how important it is to be able to see something to believe it, that would have changed the way I came out.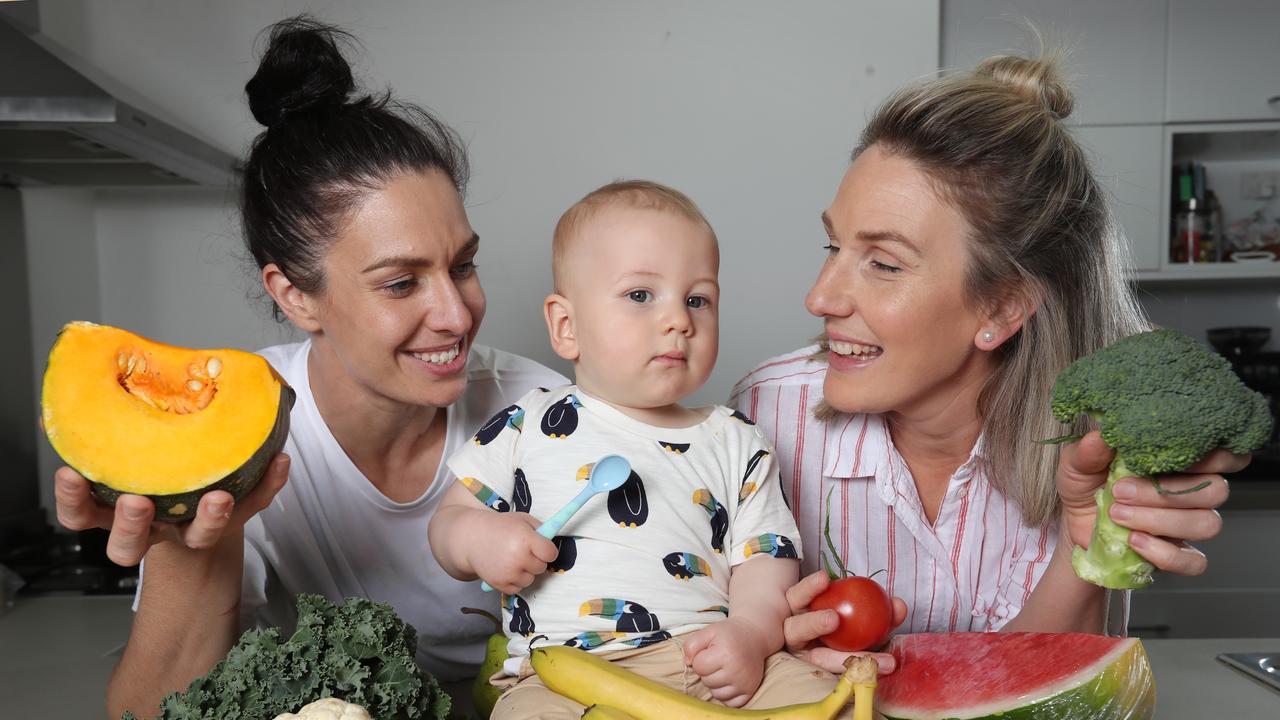 Ash Brazill with wife Brooke and son Louis is a role model to younger kids struggling with their sexuality . Picture: Alex Coppel.
"I would have been able to be more open to my parents a lot earlier without being stressed out as a young kid because I didn't want to be gay and I didn't know anyone gay.
"I feel like I'm just fluking it because I'm just being me.
"I'm not going out to change anyone's life but if it does change one person's life, then great.
"When I was struggling as a young kid, the only place I felt safe to be myself was the netball court.
"I wasn't getting judged at that time because of my sexuality, I was getting judged on my performance.
"So I felt like for an hour of a day, I could just be me."
Originally published as Super Netball 2022: Diamonds star Ash Brazill hopes the game can welcome gay and trans athletes