Commonwealth Games 2022: Rav, Browne, Proud pushing but likely to run out of time for Birmingham
Australia's stunning midcourt depth has kept some of the best netballers in the world out of the Diamonds squad and they're unlikely to push their way back in before the Birmingham Games.
Diamonds selectors will come under intense scrutiny when they pick the midcourt group for the Commonwealth Games after outrage at players left out of their preliminary squad.
Rising Giants star Amy Parmenter was added to the midcourt group that helped the Diamonds win the Quad Series earlier this year.
But the absence of former Diamonds Kim Ravaillion and Kelsey Browne and 2021 squad member Maddy Proud from the 18-member squad named last month set tongues wagging.
What it highlights is the incredible depth of midcourt talent in Australia and throughout Super Netball.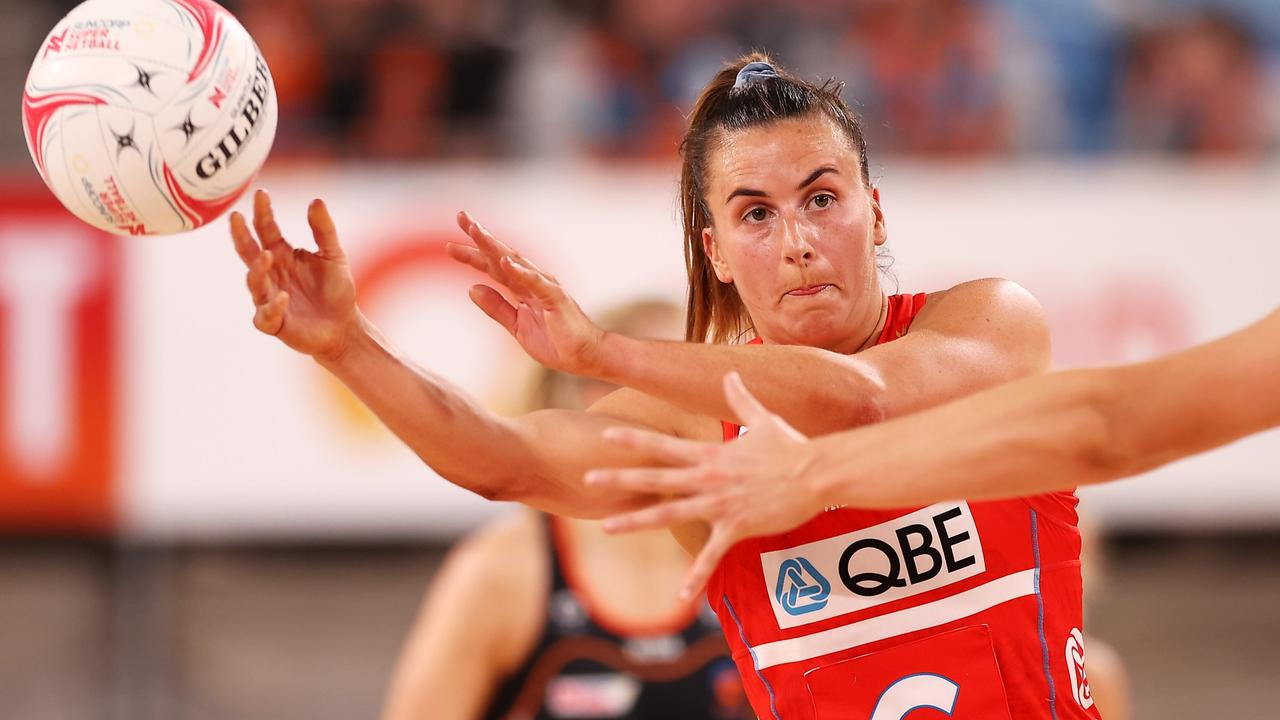 Maddy Proud of the Swifts passes during the round eight Super Netball match between GWS Giants and NSW Swifts. Photo: Getty Images
TIGHT CALL
The five midcourters who helped the Diamonds to the Quad Series title have been retained in the preliminary squad named last month, while Giant Amy Parmenter, a specialist wing defence who showed at the weekend she can shuffle between the midcourt positions, also named after making the Diamonds squad for the first time last year.
With three of the players already in the squad - Paige Hadley, Jamie-Lee Price and Kate Moloney - playing mainly at centre, adding Ravaillion, Browne or Proud was always going to be difficult for national coach Stacey Marinkovich, who already has to shrink her side down to 12 players.
All three though continue to put pressure on the midcourt group using feedback sought from Marinkovich after their omission and if not there themselves, will likely have an impact on who is given the head-to-head battles to come before final selection.
LOCK THEM IN
Liz Watson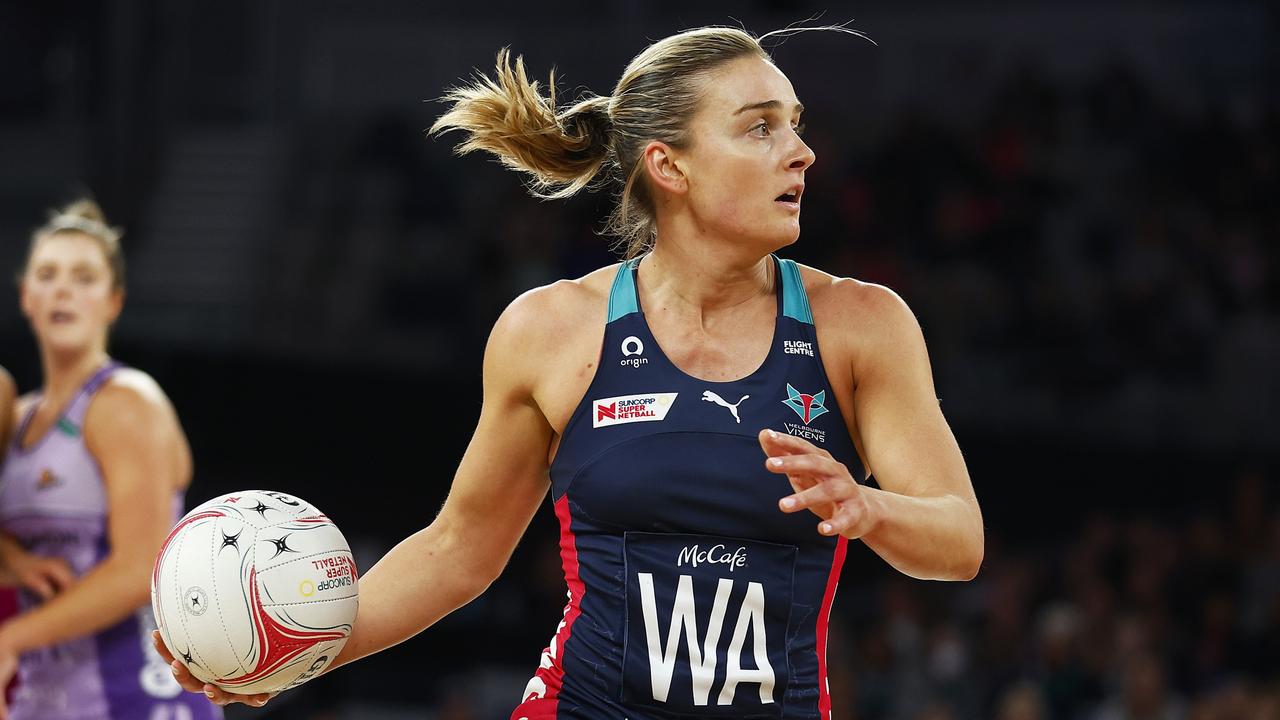 Diamonds captain Liz Watson is a lock. Photo: Getty Images
Arguably the best wing attack in the world, Watson showed in the Quad Series she had lost little after being sidelined from the entire Super Netball season last year with a foot injury.
Watson will undoubtedly be the focus of most teams' defensive plans given her importance to the Diamonds but injury or the dreaded "spicy cough" mid-tournament seem the only things that can slow her down.
An inspirational leader on and off the court, the captain would be the first picked in any team in the world.
Ash Brazill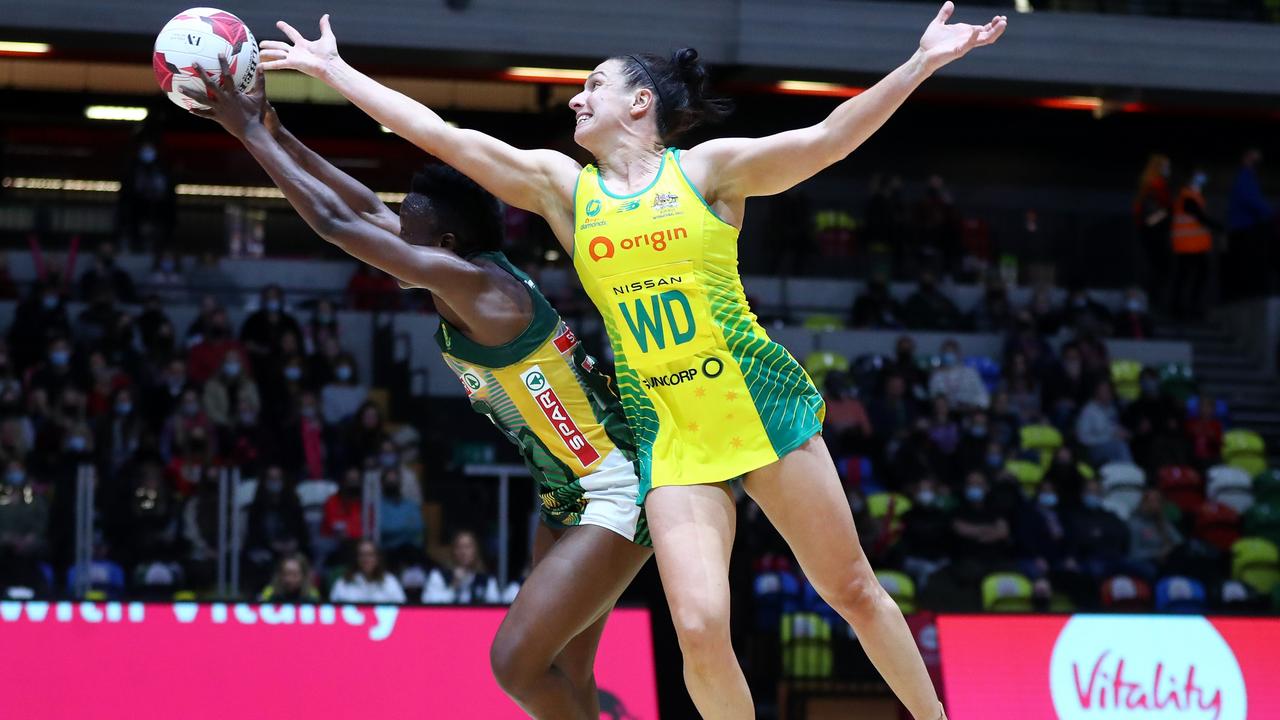 Ash Brazill in action for Australia against South Africa at the Netball Quad Series in London. Photo: Getty Images
Made her return to the Diamonds squad at the Quad Series following an ACL injury and made an incredible impact, pencilling her name in as Australia's starting wing defence.
With the spectre of Covid evert present and an outbreak having the real ability to decimate a team during the competition, Brazill's versatility is also a huge asset with her ability to play at centre an undeniable asset.
But it's her speed and ability to shut down some of the most dangerous players in world netball that will have won over Diamonds staff.
ONE FOOT ON THE PLANE
Paige Hadley
Paige Hadley of the Swifts looks to pass during the round eight Super Netball match between GWS Giants and NSW Swifts. Photo: Getty Images
Hadley was outstanding for the Diamonds in London earlier this year, with her combination with Watson and Gretel Bueta in the attacking third seamless, while her workrate and intensity shone through.
Her efforts in games against the Silver Ferns and final against England's Roses were instrumental for Australia and while she's been knocked about a bit by Covid - and a stray tooth in the head at the weekend - she's nearing her best again as the selection deadline looms.
THE CONTENDERS
If Hadley also becomes a lock, Marinkovich and her selectors need just one more player from a group containing Quad Series contenders Kate Moloney and Jamie-Lee Price and Parmenter.
Selectors do have the option of adding to their group, adding up to another four names but it's highly unlikely this will happen before the Commonwealth Games and any additional players are likely to push for selection for end-of-season Tests and next year's Quad Series before the group for the 2019 World Cup is announced.
Kate Moloney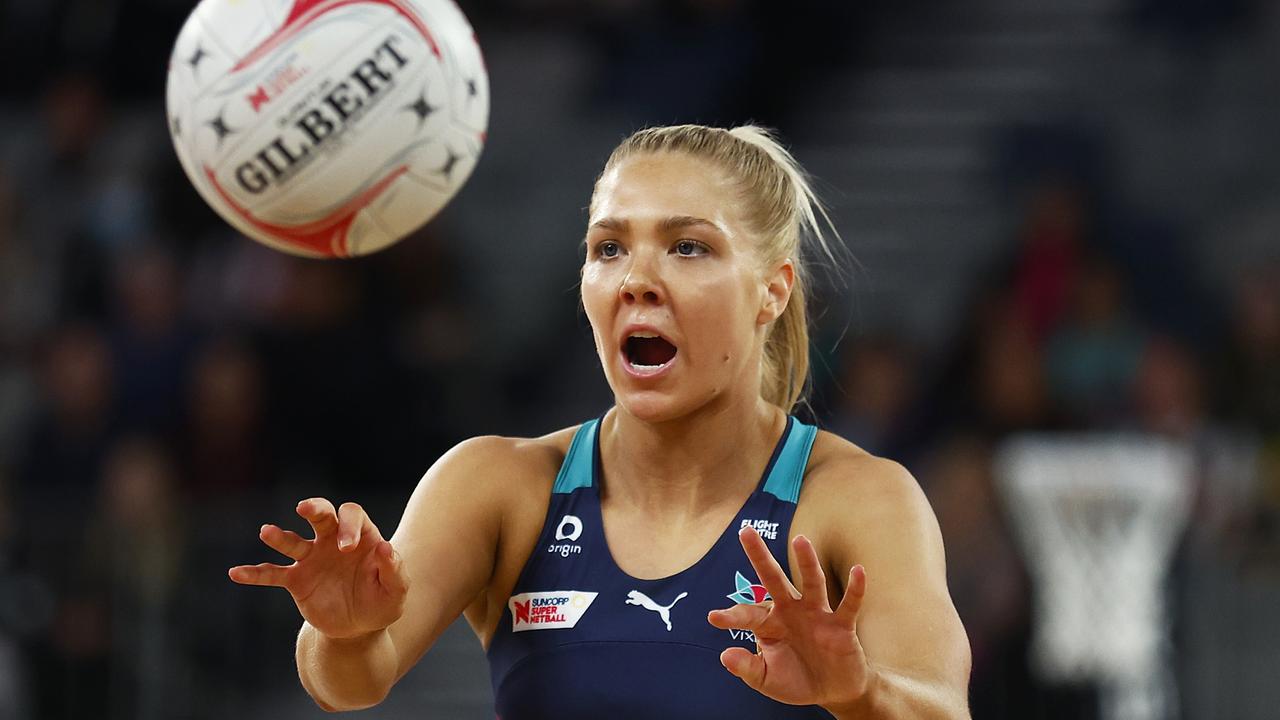 Kate Moloney of the Vixens passes the ball during the round eight Super Netball match between Melbourne Vixens and Queensland Firebirds. Photo: Getty Images
Watson's attacking midcourt partner at the Vixens, her partnership and understanding with the national captain are obvious points in her favour.
She missed out on the squad of 12 selected for the Quad Series final but it's her efforts at wing defence that could get her across the line if the selectors decide not to blood Parmenter yet. Moloney played at wing defence at tiuring the Quad Series - as well as in the centre bib - and her efforts there for the Vixens in one of the games of the season last round, sent a clear signal to selectors that she's ready to take on a tagger's role at the Games if needed.
Jamie-Lee Price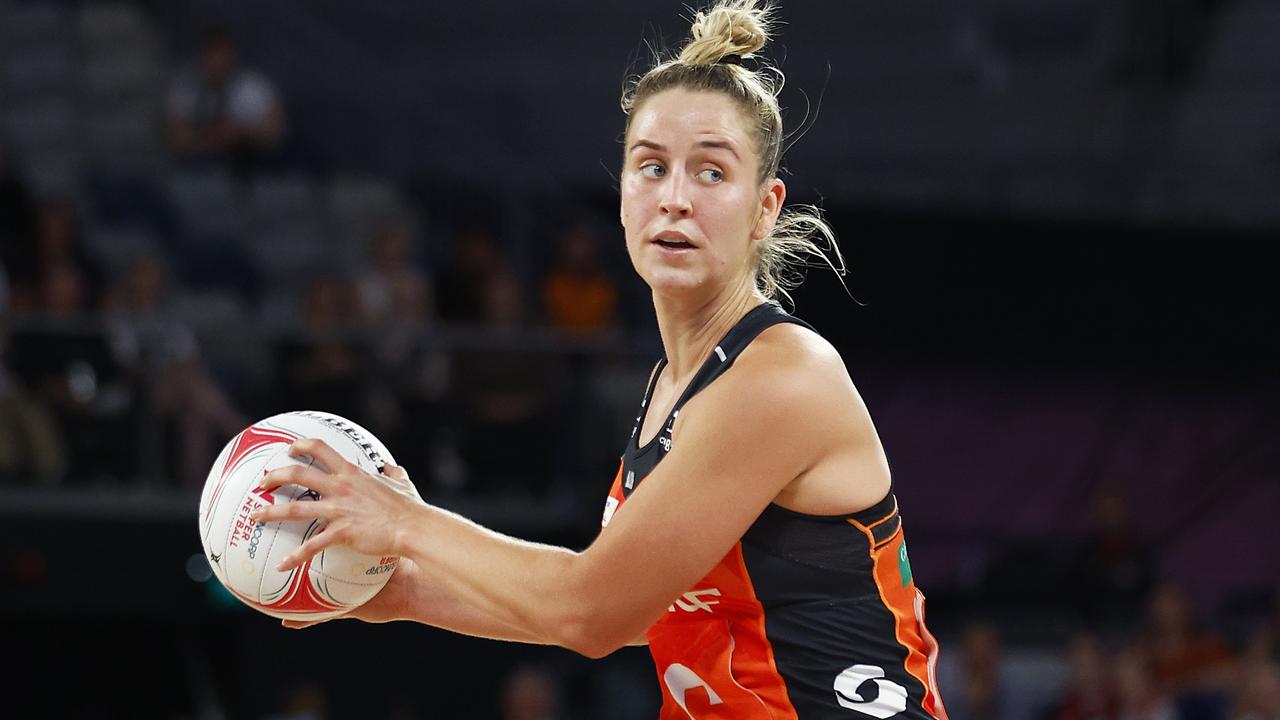 Jamie-Lee Price of the Giants looks to pass during the round three Super Netball match between Melbourne Vixens and GWS Giants. Photo: Getty Images
Price's form this Super Netball season has not so far matched the level of the last couple of years and she's likely to be the first to admit that.
But the centre/wing defence has been battling the after-effects of Covid for some time and it's likely to have caused a hit to her stats.
A strong presence against the big guns of England and New Zealand, Price's form for the Giants over the next four rounds will determine whether she's on the plane to Birmingham or not.
Amy Parmenter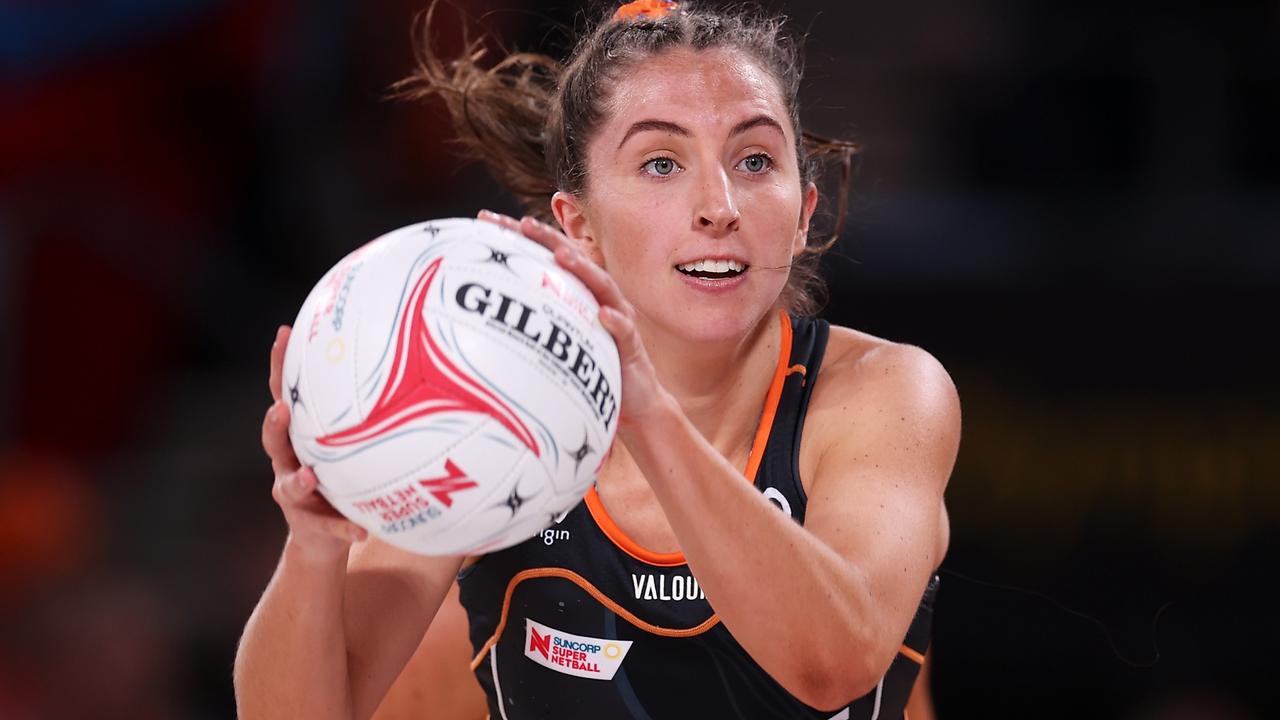 Amy Parmenter of the Giants catches a pass during the round eight Super Netball match between GWS Giants and NSW Swifts. Photo: Getty Images
While many expected Proud, Ravaillion or Browne to be named last month, Parmenter's name was one of just three added to the Quad Series group.
It reflects the defensive ethos that is driving the Diamonds campaign and is also a nod to the future, with the 24-year-old the likely successor to Brazill as a long-term wing defence.
Like all contenders, has a versatility that could be key. While she rarely strays from the defensive flank, was brought on at centre in the Giants' derby against the Swifts last week and produced a solid showing.
RAVAILLION REVEALS COACH CHAT TO CLEAR AIR
Midcourt maestro Kim Ravaillion admits she was overwhelmed by the intense commentary around her absence from the Diamonds squad but a chat with national coach Stacey Marinkovich has her hopeful the door is not totally closed on a return in the gold dress.
The dynamic centre admits she turned off her phone following the announcement of the Diamonds side given the amount of commentary over her absence from the 18-member preliminary Commonwealth Games squad.
"It was very overwhelming seeing all the comments but I just turned my phone off because while it was disappointing I missed out, it was kind of frustrating seeing it all," she said of commentary that immediately focused on her missing selection.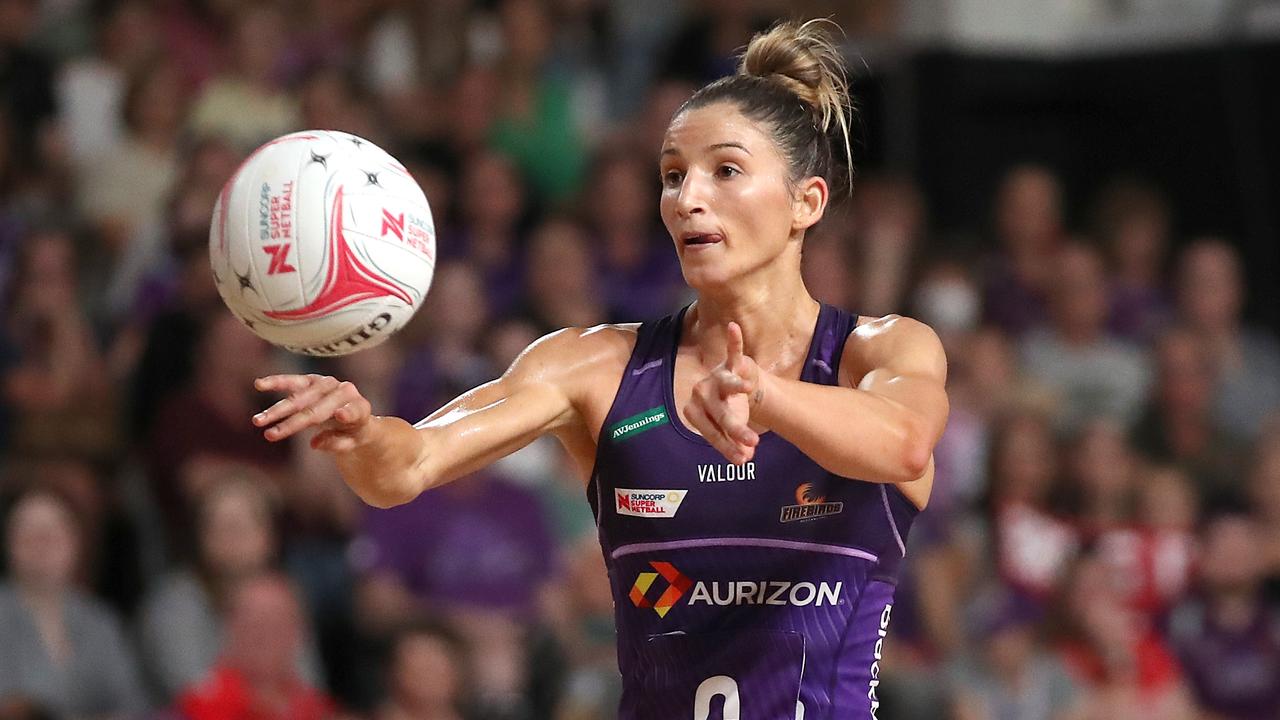 Kim Ravaillion of the Firebirds passes the ball during the round seven Super Netball match between Queensland Firebirds and NSW Swifts. Photo: Getty Images
"It kind of made me feel like I had something to prove and I actually don't have anything to prove.
"I'm in the best headspace I've ever been playing the game and I'm enjoying it and at the end of the day, that's all that matters."
While she will be bitterly disappointed if she is not on the plane to Birmingham, she is choosing to focus on the things she can control.
The 28-year-old has had a chat with Marinkovich and is concentrating on her job with the Queensland Firebirds knowing that strong performances there can only help her get across the line.
"I caught up with Stacey (Marinkovich) and saw where I was at and her points were very valid," Ravaillion said.
"(Now), it's just me doing what she wants to see and hopefully, there's four spots left, so there's still a chance there."
But if a return to the gold dresses not to be, Ravaillion knows she has a full and happy life regardless.
A mother to two year old Georgie and partner to Adam Treloar, Ravaillion is in the best is in the best space she's ever been and believes this is helping her bring some of her best play to the court in a bid to help the Firebirds return to a premiership force.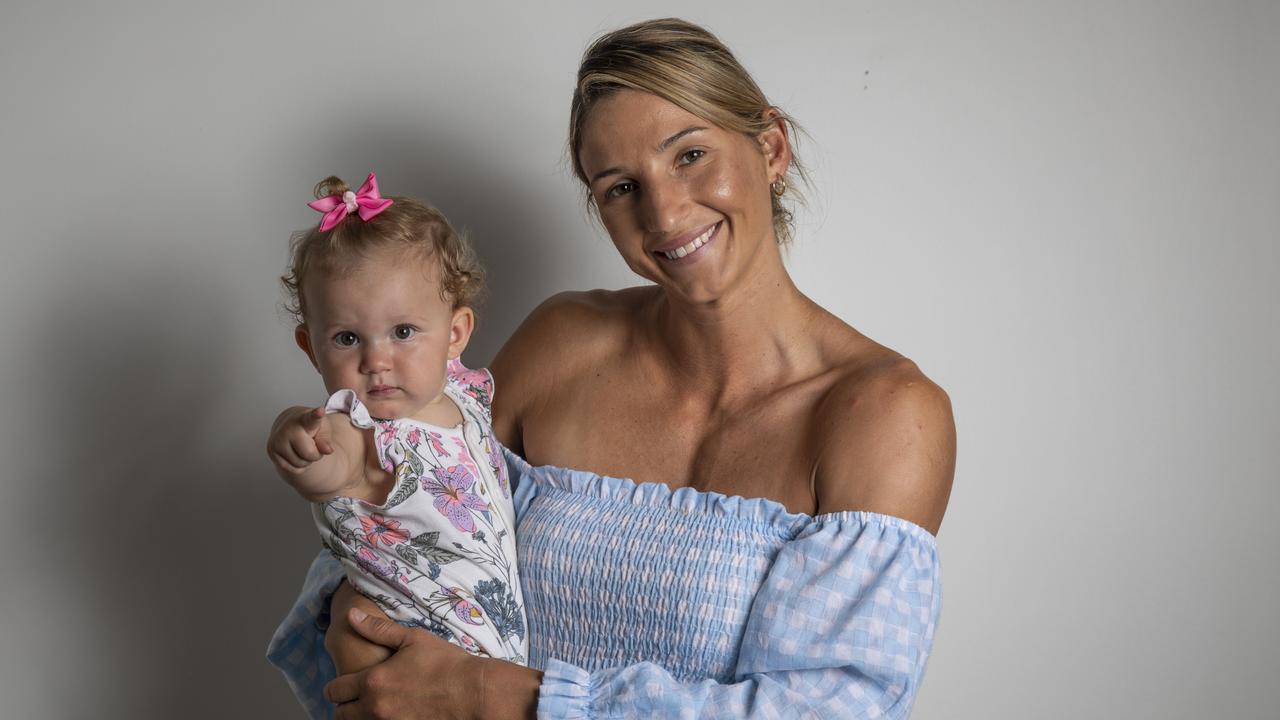 Kim Ravaillion, with Georgie, then 10 months old, after announcing her return to the Firebirds. Pic: Mark Cranitch.
"If I don't make it I can hold my head high and know that I've been there before and it'd be worse if I hadn't done it before.
"But right now, I'm really happy with how I'm playing and I'm enjoying it. I'm a mum and loving my life away from the court, so I really win anyway."
Against the opinion of most pundits, the Firebirds sit inside the top four at the competition's halfway point just one win behind leaders West Coast Fever and Melbourne Vixens, who Ravaillion will lead them into battle against on Saturday.
While the Firebirds went down to the Vixens in their season-opener, they led the side many have rated premiership favourites early and lost a tight match by just five goals in a performance Ravaillion said had delivered confidence their off-season work had them on track.
"You could tell in the face of all the girls how disappointed we were with that loss because in actual fact, if we hadn't dropped that third quarter, we felt that we could have won," Ravaillion said.
"That created belief and we carried that into the next few games and really showed what we were capable of against other opposition."
Ravaillion also faces a tough personal challenge against Diamonds midcourters Liz Watson and Kate Moloney.
Diamonds squad member Kate Moloney's clash with Ravaillion will be one of the highlights of the Firebirds-Vixens clash. Photo: Getty Images
Watson, the Diamonds captain and arguably the best wing attack in the world, is a lock for the Commonwealth Games.
But Moloney was the midcourt player among the 15-member Diamonds squad who sat out the Quad Series final in London in January and her battle against Ravaillion on Saturday will be key for both players.
After a recent bout of Covid, Maloney is back on court, as are Kate Eddy and Hannah Mundy, who have also returned from Covid protocols, while Rahni Samason is back from a knee injury.
The Vixens have great depth, having fixed last year's shooting woes with the recruitment of Diamonds squad goaler Kiera Austin and young gun Samason.
But the Firebirds have also added to their stocks, with exciting teen defender Ruby Bakewell-Doran having forced former Diamonds squad player Kim Jenner to the bench, while Donnell Wallam, the replacement for pregnant shooter Romelda Aiken-George was named in Marinkovich's squad last month.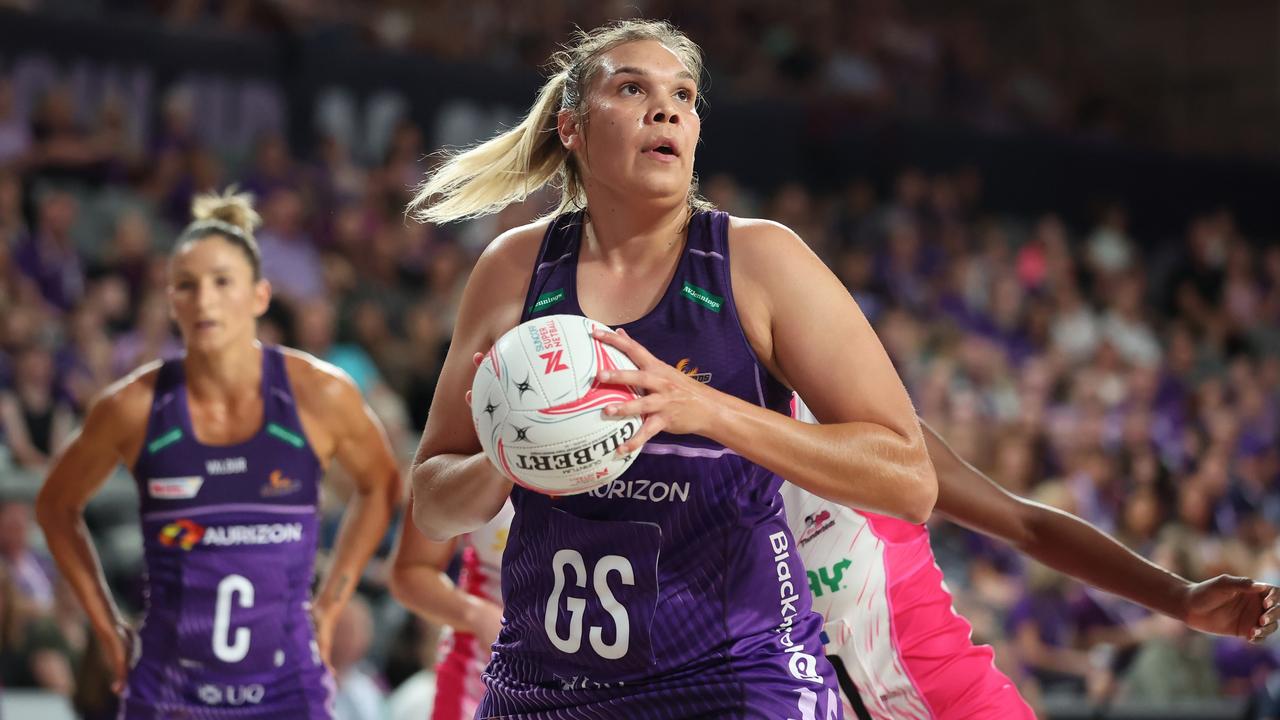 Kim Ravaillion (left in background), was delighted to see Donnell Wallam (main) named in the Diamonds squad. Photo: Getty Images
"While it was disappointing me missing out, seeing Donnell's name there got rid of all that for me," Ravaillion said of Wallam's Diamonds inclusion.
"It's just so exciting to see someone who didn't even think that they were going to be playing netball four months ago leave Perth, come to Queensland and has not got a gig in the Australian squad. It's such an incredible story and she's such a go-getter and she just wants to learn and get better every session.
"(And) I think Ruby is an
absolute star and I wouldn't be surprised if we saw her named in the (Diamonds) squad in the near future.
"She's just taking her opportunity with both hands and I couldn't think of a better defender to be on my team … she's just so passionate and has so much competitive energy she brings that to the team."
Originally published as Commonwealth Games 2022: Rav, Browne, Proud pushing but likely to run out of time for Birmingham